The Best Guide To Tools And Practices For Managing Databases
The writer Kurt Vonnegut once said, "The triumph of anything is a matter of organization." In business, organization comes from having your information in order, that is having it stored in a database management system.
Running a business without database management is akin to trying to round up sheep without a sheepdog — chaotic. With no sheepdog to round up the sheep and point the way, you get little groups of sheep running off in all kinds of directions. Without database management, you have all kinds of information in any number of different places, making it almost impossible to access, maintain, and manage with any kind of efficiency.
A database management system (DBMS) pools together data for secure storage, clear organization, and simple access, so you can easily create, find, and edit electronic documents without having to search through stacks of paperwork. And it prevents important information from getting lost.
All of this makes life easier for database administrators, causing less stress and helping them work a little more productively. Which is all any of us really want from our jobs.
How To Manage Your Own Databases
If you don't already have some kind of DBMS in place, you really need to get one. Most industry professionals would recommend you do this by contacting a SQL (Structured Query Language) consulting company. SQL is the standard language for dealing with relational databases — the kind of database your business is most likely going to work with. SQL consulting companies are so common because SQL is generally not the most user-friendly database language (especially if you're not trained in it).
Fear not, you can manage your own databases too, even without any extensive SQL training. Because as Apple famously said, "There's an app for that."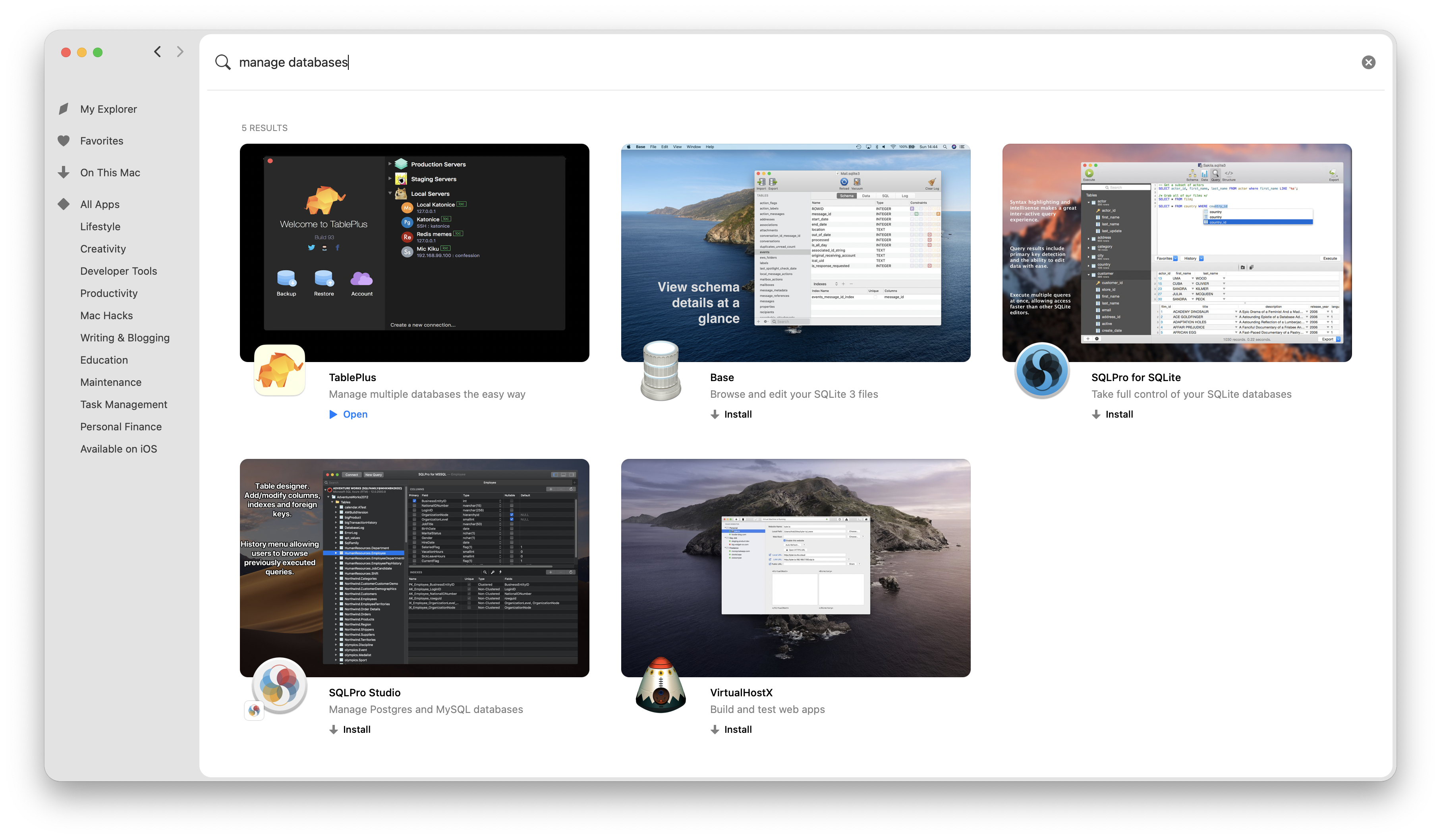 Create and manage your first database
Overall, a DBMS should do four things:
Allow access to data
Maintain relationships between data
Make data easy to search
Make databases easy to update
That's all. Some systems and providers often overcomplicate things too much when they explain system features and the way they work. But as the administrator, you just want to be able to create and manage databases with minimum fuss.
Base lets you do exactly this. The app sports an SQLite interface that makes it as easy as possible to create and manipulate databases. You can import and export databases from SQL and CSV formats or build databases from scratch. If you've ever worked in a spreadsheet, you'll have no problem with this app.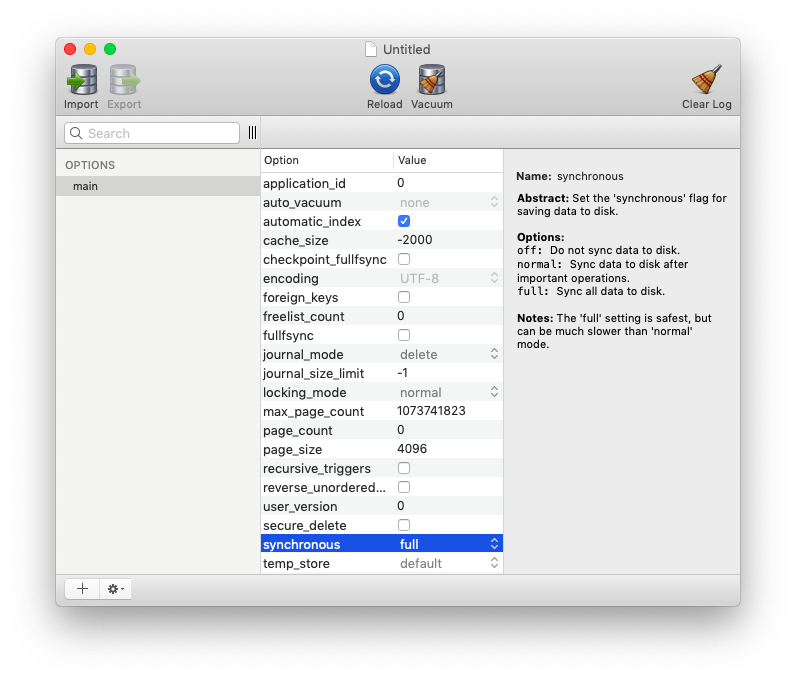 Stick to relational databases
SQL is the language of choice for relational databases and also the one used by Base. Without trying to dissuade you from non-relational databases, such as Cassandra or MongoDB, which have grown in popularity with the rise of Big Data and always-on applications, there are a few good reasons why relational databases are still the top choice for most professionals in the field:
Data security. A relational DBMS provides a layer of protection by allowing you to hide sensitive data tables and restrict access to information with authorization codes.
Integrity. Simple data structure ensures compliance regulations are easier to meet.
Easy data management. Storing data in columns and rows makes data management straightforward.
Smooth performance. By using indexes to sort data, performance is increased across web and local computer applications.
Development. Major vendors such as Oracle, Microsoft, IBM, and SAP work to ensure SQL meets modern standards.
Flexibility. SQL works efficiently and reliably on all PCs, Macs, tablets, smartphones, and servers.
Monitor multiple relational databases at once
Depending on how you work and the amount of information you need to oversee as the database administrator, the chances are you'll find yourself managing more than one database at a time, which can quickly become rather hectic.
Fortunately, there's an app for that too. In fact, there are two apps.
The first one is TablePlus — a stylish tool with a modern UI that lets you manage multiple databases simultaneously with ease.
TablePlus lets you run multiple tabs and windows, features a query editor that supports syntax and error highlighting and autocomplete, and keyboard shortcuts for every action. You can also manage multiple connections without having to switch between apps and install additional plugins to fit your needs.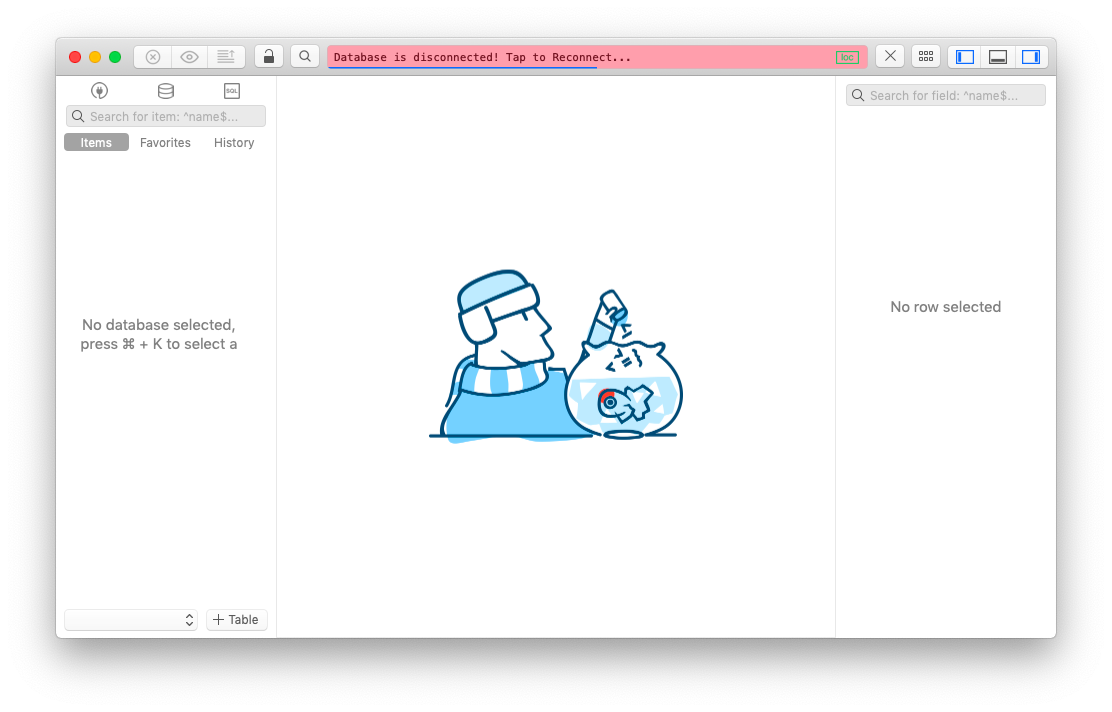 Another app is SQLPro Studio. It's similar to TablePlus in terms of what's on offer but is slightly more like Base in the way it looks and feels. There are multiple query execution modes, customizable themes, automatic primary key detection, and quick access to tables, columns, and views. The dbms's search function is also first class.
Both apps are compatible with all major SQL database types, and both allow for the creation and editing of tables without any specific knowledge.
Database management best practices
Just by using any of the apps mentioned here, you'll make your database management a whole lot easier. However, to ensure everything continues to run smoothly, there are some best practices you should employ.
Have a proper indexing strategy. Periodically review indexes based on usage. Delete duplicate and unused indexes, and update missing ones.
Ensure your staff is trained. Having one database administrator usually isn't enough. As your business grows, arm employees with the skills they need to create and manage databases too. Thankfully, with apps mentioned above it's not a problem.
Control security. Stringent security protocols should be put in place across cloud platforms and physical servers. In the case of the former, security is generally taken care of by the provider. With physical servers, a full security package should be installed. System privileges and access-control should be put in place to protect sensitive data and reviewed regularly.
Update SQL server documentation. You should have a solid internal IT infrastructure with documentation that includes details about SQL servers, a list of databases and their sizes, general configuration settings, server admin and user privilege information, and a comparison of settings with industry best practices.
Keep backups. Always plan for the worst-case scenario and backup your databases often with an app like Get Backup Pro.
Finally, increase your productivity
Database management keeps all of your information organized and easily accessible by your whole organization. And using apps like Base to create simple databases and TablePlus or SQLPro Studio to manage multiple databases will make your job less stressful and a lot more productive in no time.