Sounds good? Well it looks good too.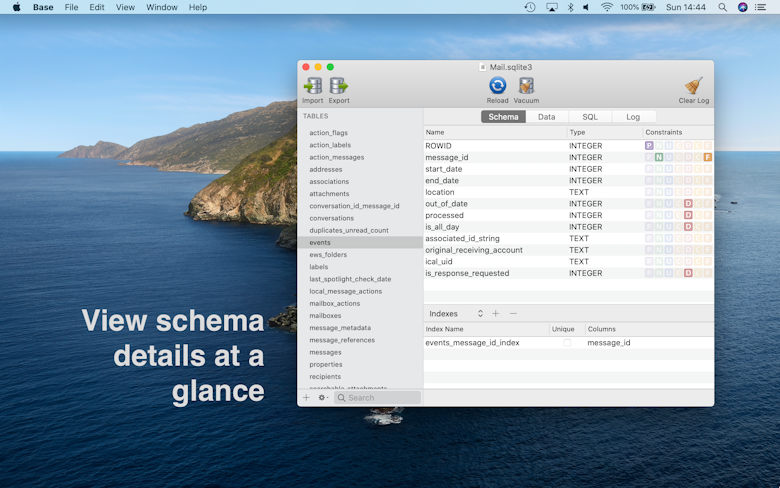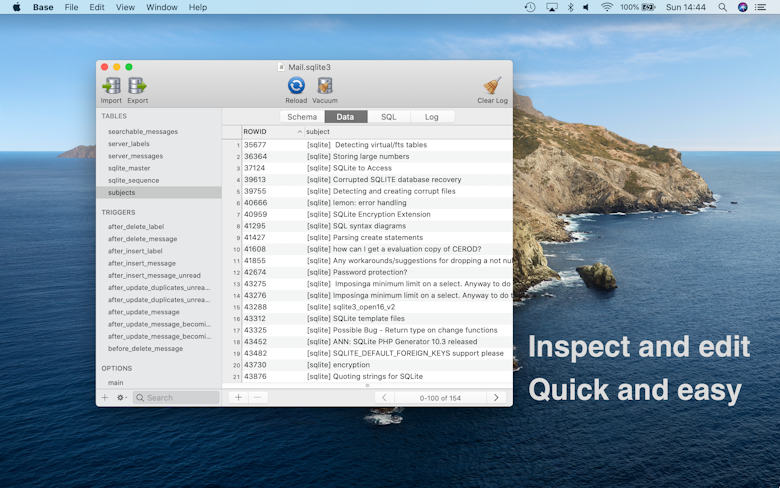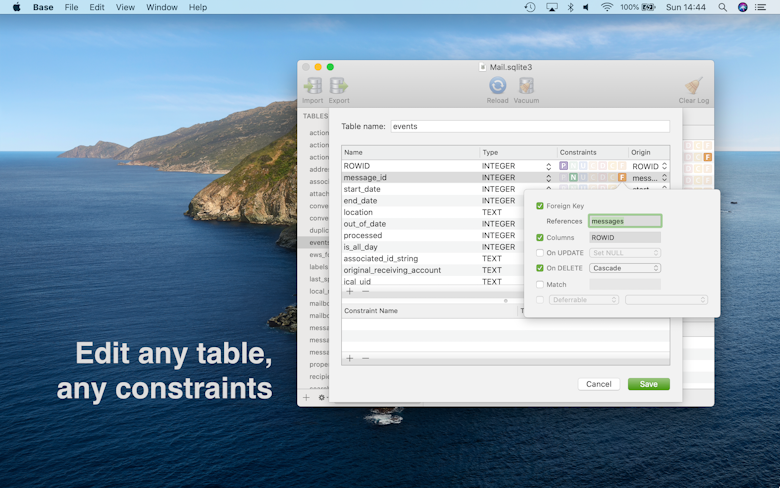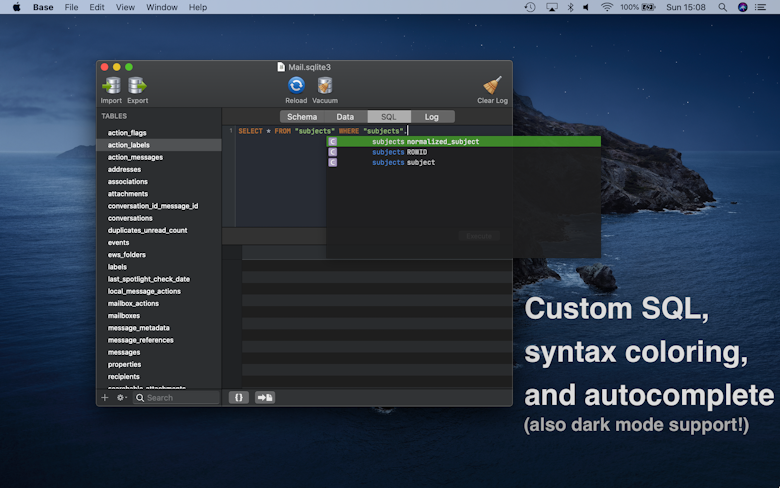 Base features
Easy SQLite database creation
Create SQLite databases in seconds. It's simple and quick to make a new database, so do it anytime. For test data, experiments or production files, it's up to you.
Rich editing capabilities
Edit everything! This includes all column- and table-level constraints. In fact, with this robust sqlite editor, you can edit everything from the basic default values to complex foreign key constraints.
Superb table designing & altering
No need to fight with long-winded CREATE TABLE statements! You can add, edit and delete columns or constraints from a single sheet. Base has made the creating and maintaining of tables simpler than ever.
Instant, consistent data filtering
Effortlessly find your data using the novel and improved filtering system. It is now fast and simple to create difficult queries with minimal typing in a familiar spotlight-like view.
Basic import and detailed export
Import any CSV or SQLite from dump files, then export your tables and custom queries to SQL, delimited text, XML or Microsoft Excel-compatible formats! You can also export your filters to SQL statements.
Smart autocomplete option
With Base, SQL editing is made easy. Besides the typical syntax highlighting option, this app can now autocomplete standard SQL commands. You can also store your most used SQL snippets for prompt re-use later on.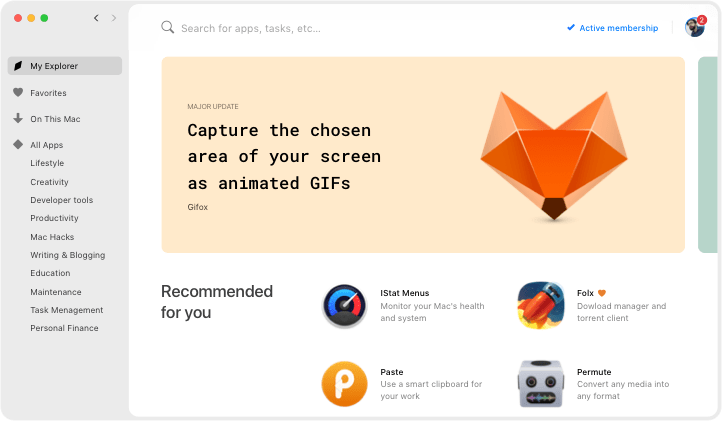 We love Setapp
---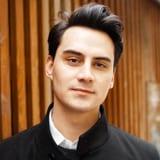 Very impressed with World Clock Pro @setapp @minimuminc. Making light work of time differences 🤘yew. How MacOS still doesn't have some kind of digital clock widget is mind boggling.
jessengatai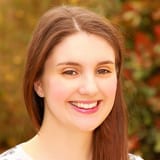 I have used Endurance (http://enduranceapp.com ) which is on @setapp to try and extend my battery life, 12 hour flight from Vienna to LAX and I spent about 8 hours working on an essay - not bad going!
Rosemary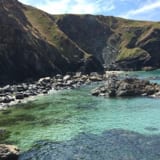 Wow just downloaded Setapp for my Mac - the value here is amazing. Some of the apps cost more than the monthly subscription alone and there are some amazing apps like Ulysses, RapidWeaver etc. @setapp
Mark Mitchell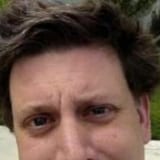 Discovered @PDFpen via @Setapp. Worth it just for the stellar OCR job it does on poorly-scanned assigned readings. Now to start playing with all those PDF editing features...
Nate Dickson