How to fix Sorry, no manipulations with clipboard allowed error on Mac
The copy and paste functionality provides the ability to duplicate and move texts, audio & video files, and other types of documents within apps.
On Mac, it's easy to copy and paste data from the Menu Bar or using keyboard shortcuts: Command + C to copy, Command + X to cut, and Command + V to paste the contents of the clipboard into the current document or app. You can also copy and paste text/files across your Apple devices using the Universal Clipboard feature, as long as they're both signed in to the same iCloud account.
However, no matter how easy it is to perform this operation, the user may encounter the "Sorry, no manipulations with clipboard allowed" error. And while the most obvious solution is to restart your Mac, it's not always possible. Imagine you have an online meeting and need to copy and paste something quickly. Rebooting is not an option here. What else can you do? Keep reading this article to learn how to resolve the issue.
What does "Sorry, no manipulations with clipboard allowed" mean?
If you get this message when copying and pasting, it signifies there's something wrong with the clipboard. Although the copied object has most likely been saved to the clipboard, the error implies that you're unable to access it.
The "Sorry, no manipulations with clipboard allowed" error could be caused by a variety of factors, including software defects or bugs in macOS. Let's see how you can fix the Mac clipboard not working properly.
How to troubleshoot the clipboard on a Mac
So what do you do when experiencing copy and paste problems on your Mac? Let's start with the quickest solution.
Use an advanced clipboard manager
Like any other issues on Mac, the problem with clipboard also has exclusive software to fix it. For example, Paste. The app can come in handy not only as a quick solution when you face the clipboard allowed error, but it also provides great benefits!
You've probably encountered a situation where you've already copied something to your clipboard and need to copy something else before pasting. The Paste app multiplies this queue from one to infinity.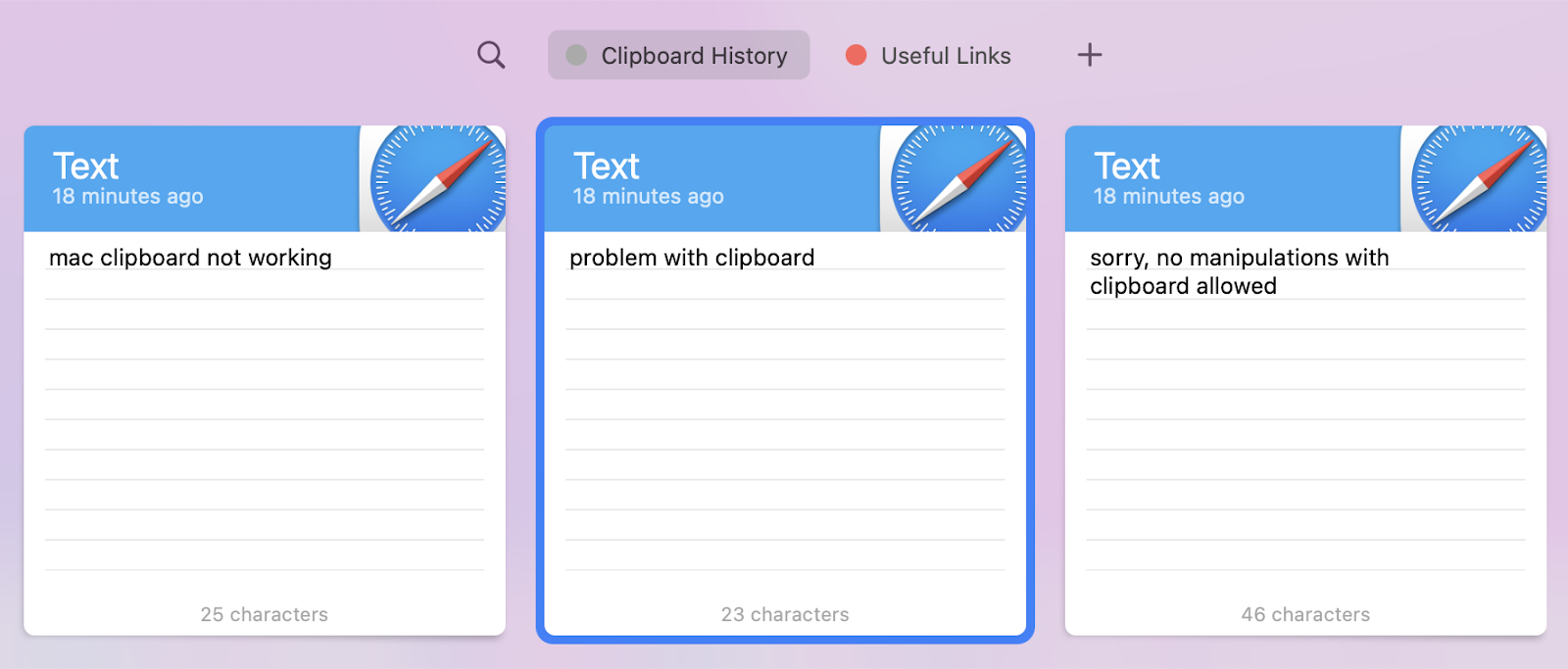 On top of that, everything you copy on your Mac is instantly available on your iPhone (and vice versa) through iCloud sync.
Alternatively, you can use Unclutter, the tool that allows you to copy numerous items and then paste each of them multiple times.
With this app, you can keep track of everything you copy to your Mac's clipboard. The best thing – even once you reboot the system, you'll still have the history of your clips.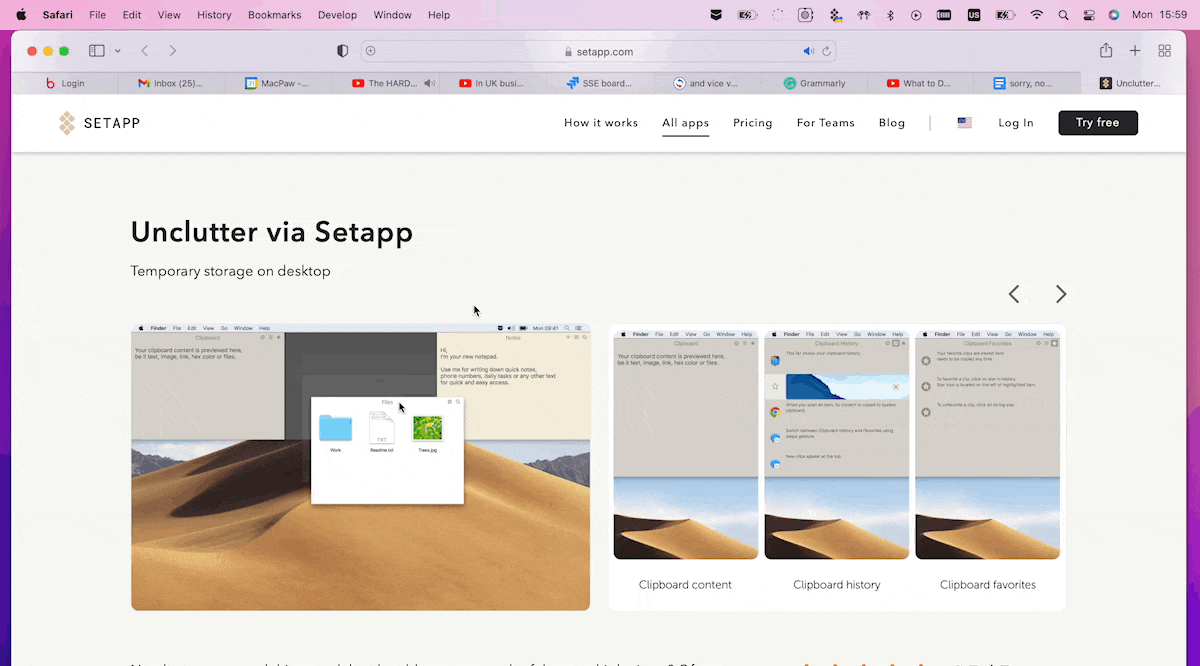 You can use the app if you need to copy and paste not only text but also some app or file.
Another favorite clipboard app of ours is Yoink. It can store up to 20 items from your clipboard history and add them to the shelf on your request. So in case you forget to paste what you've copied, Yoink has you back.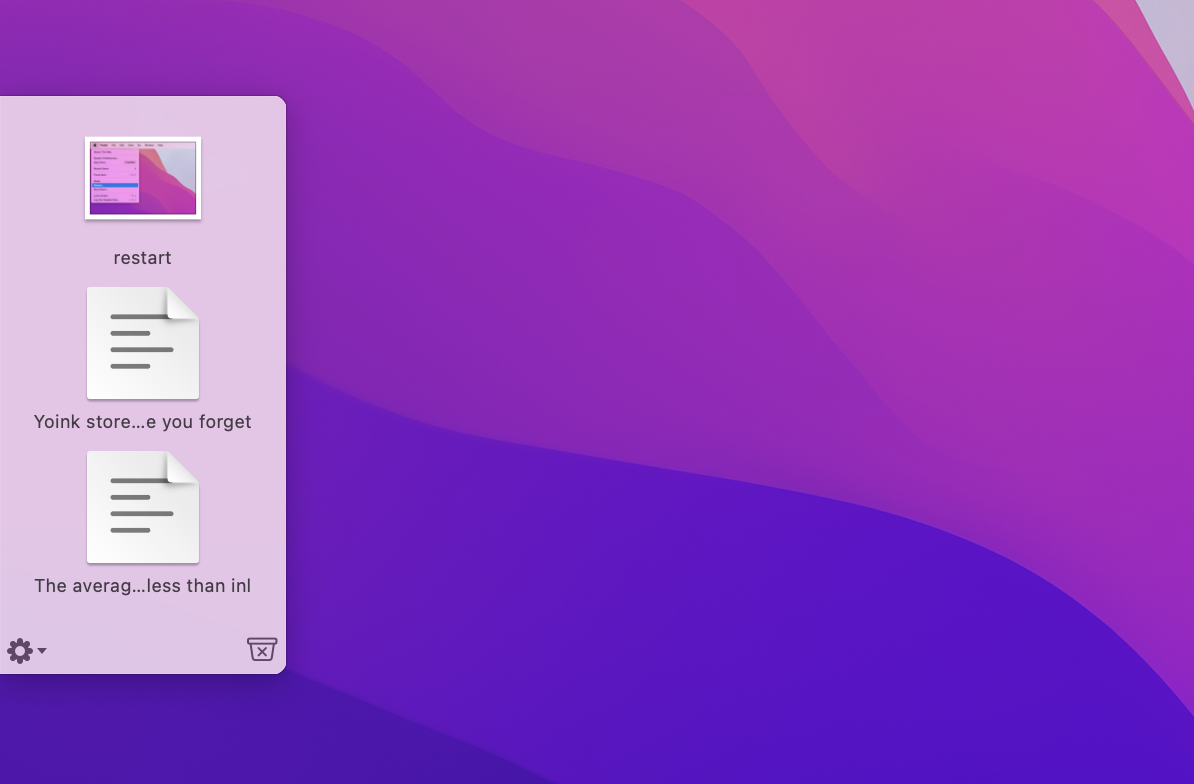 Want even more handy tools? Here you have FilePane, a convenient file manager that will help you get your file to your desired location quickly and easily. When you begin dragging, a little window will appear in which you can drop your selection. FilePane recognizes the types of files you're putting in and provides you with a list of actions to take.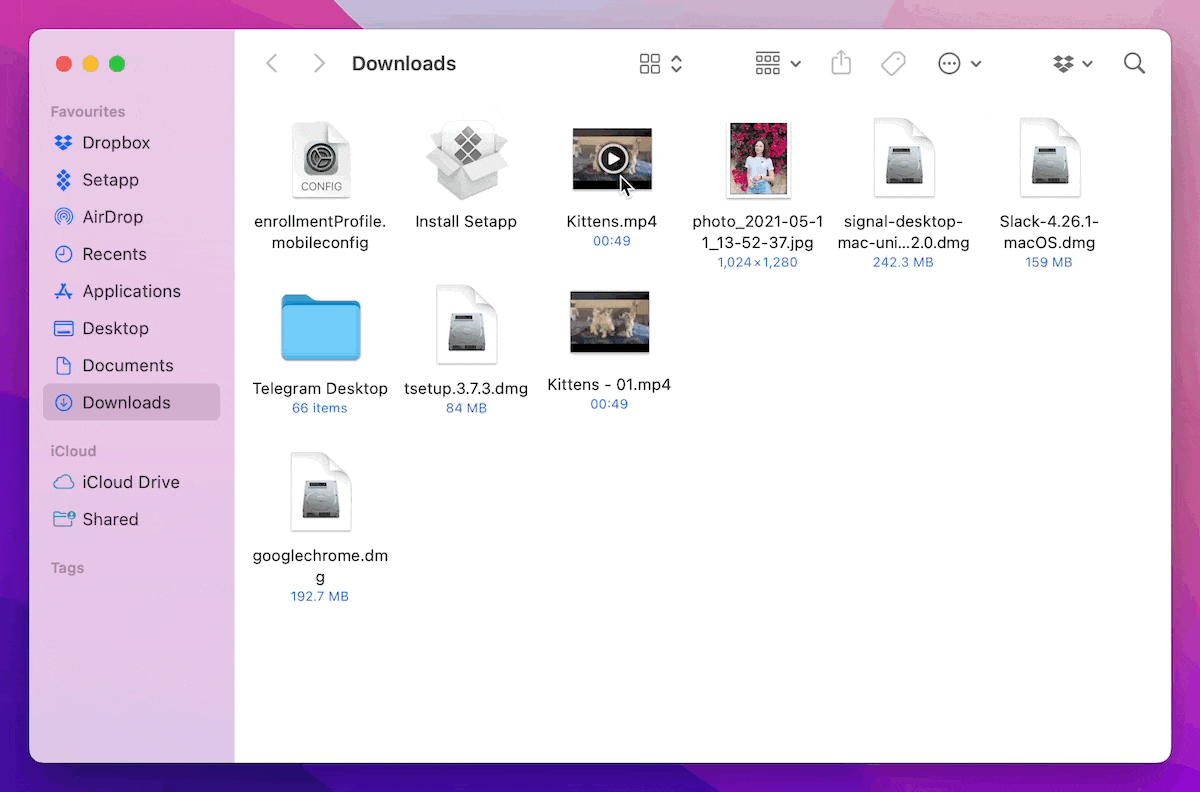 FilePane also keeps track of how much time you save by using the app. Just check out the menu bar!
Restart pboard server using Activity Monitor
The clipboard is managed by the pboard server process. You can remove all data on the clipboard, including any corrupt files that may be causing the problem, by restarting it. To do so, follow the steps below:
Open Finder > Go > Utilities > Activity Monitor
Type pboard in the Activity Monitor search bar
Choose the pboard process and click the X button in the toolbar
Click Force Quit.

Now check if you can use copy/paste!
Restart pboard server using Terminal
If that didn't work, or you can't quit the pboard process via Activity Monitor for some reason, try the Terminal app. It can help you quit the process responsible for clipboard activity. You can do this in a few easy steps:
Open Finder > Go > Utilities > Terminal
After the window appears, type in killall pboard in the Terminal and hit Return.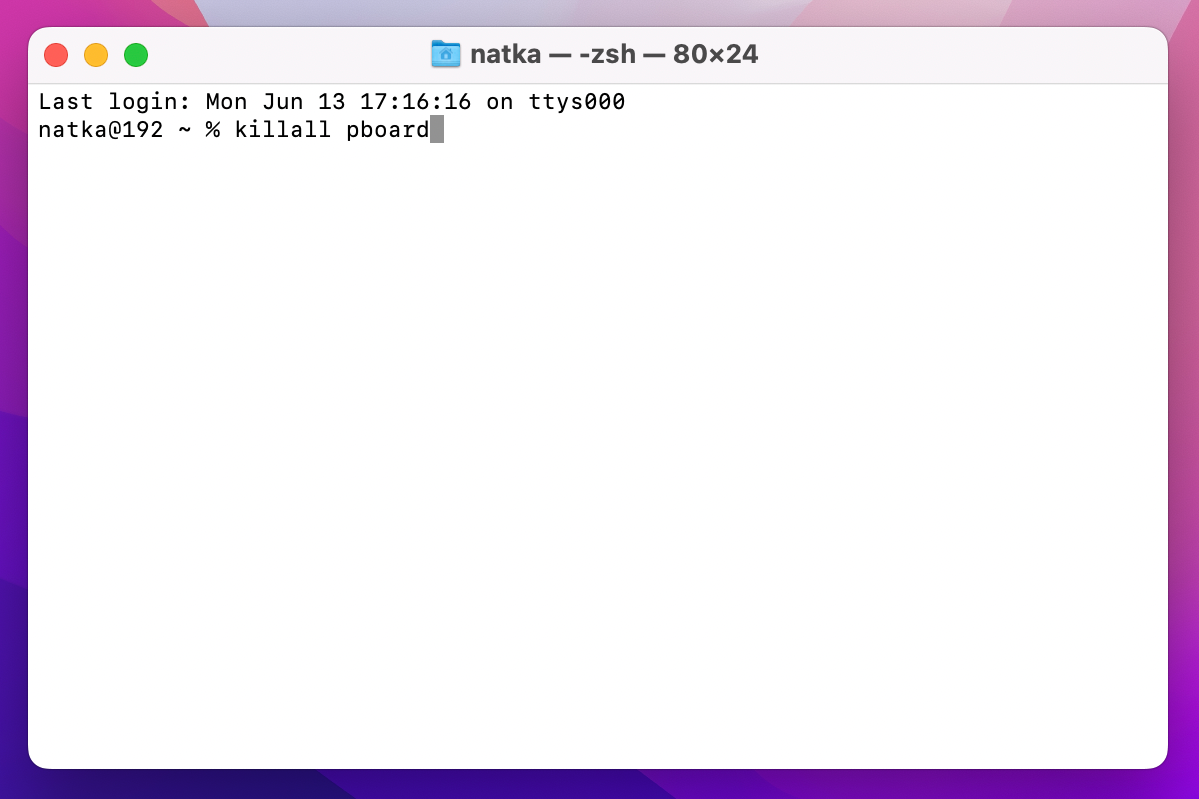 Now see if the "Sorry, no manipulations with clipboard allowed" issue is resolved. Don't worry if you have no success. We have a few more fixes to try.
Check if your Mac is up to date
The issue might be due to some bugs which are fixed in the most recent macOS update. So try to update your computer to solve the problem with clipboard. Here is how you can do that:
Apple menu > About this Mac
Click Software Update
If there is an update available, click Install.

Reboot your Mac
Restarting your Mac frees up RAM and deletes temporary data. Sometimes that's all that is required to resolve the issue, though it's not always possible. To restart your computer, go to the Apple menu and click Restart.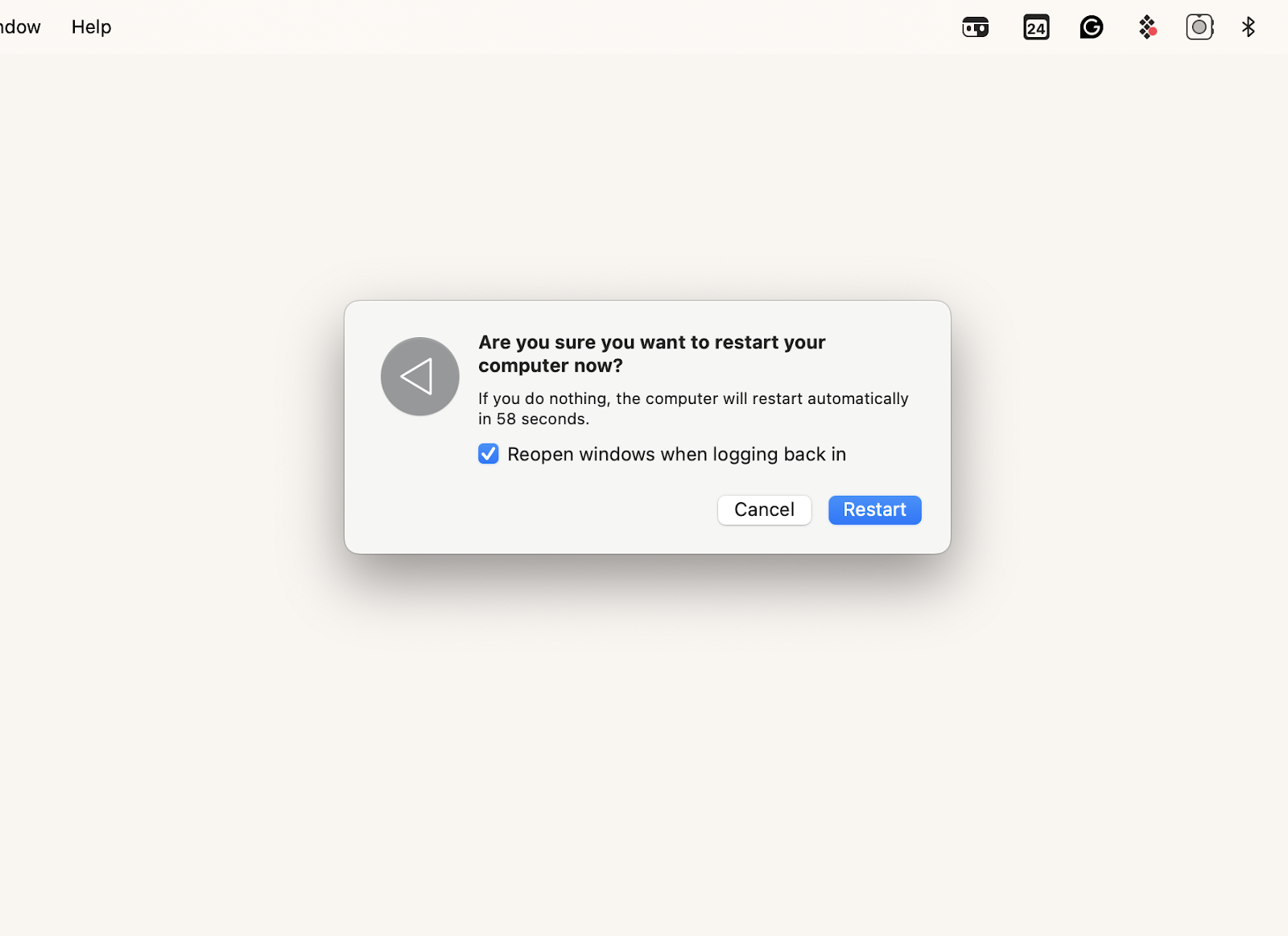 That's it! All these troubleshooting tips should help fix the Mac clipboard not working.
If you'd like a little extra help to avoid this and other issues with your Mac in the future, be sure to keep your computer "healthy."
Scan your Mac for malware
Your Mac needs a good tool to perform a full system scan to look for viruses and malware on a regular basis. This is CleanMyMac X. The app will remove harmful malware from your Mac and ensure better performance. CleanMyMac X offers both real-time protection as well as on-demand scans.
Here's how to check your computer for malware and viruses with CleanMyMac X:
Open CleanMyMac X on your Mac
On the left side of the window, choose Malware Removal
Click the Scan button at the bottom of the window.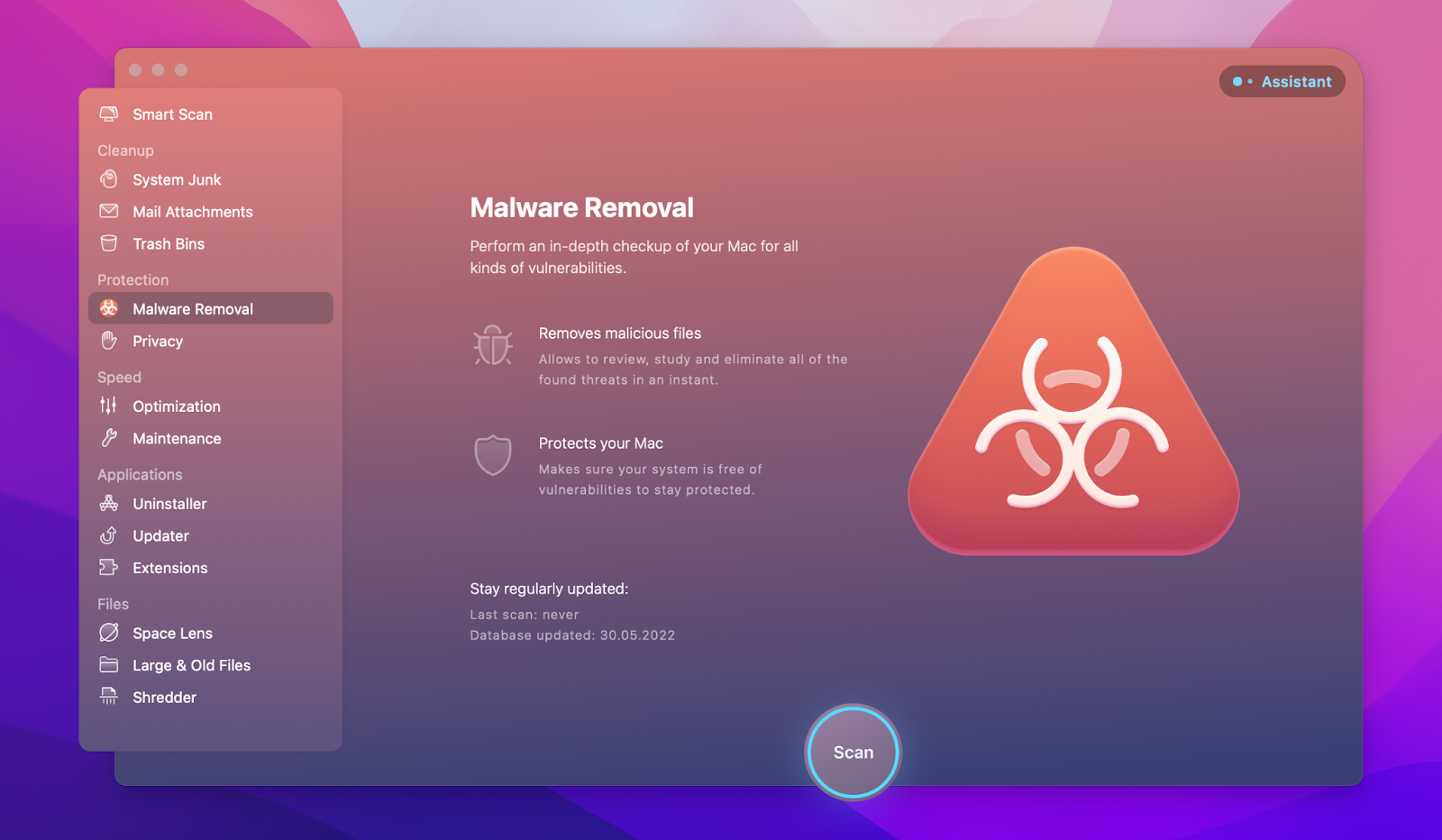 CleanMyMac X is good not only as antivirus software, but it also does a great job of keeping your Mac clutter-free to continue to run like new. It cleans out junk files and unneeded apps to ensure your computer is in its best shape!
Why won't my Mac copy and paste? – issue resolved
If you've been trying to copy and paste anything on your Mac but keep getting the "Sorry, no manipulations with clipboard allowed" notice — don't worry. With these solutions, you should be able to fix the issue.
Fortunately, today there are so many great tools you can use to solve almost any task. For example, in this article, we suggest you take advantage of Paste, FilePane, and Unclutter. Not only do these apps help you combat the problem with clipboard, they make you more productive and save time. Finally, if you want your Mac to be in its best condition anytime, use CleanMyMacX. The app performs regular malware checks and cleans out junk files in no time. The best thing: all the tools mentioned above are available via a single Setapp subscription, and you can try them for 7 days free!