How to retrieve deleted text messages on your iPhone
Losing text messages can be extremely frustrating if they contain important data or have special meaning to you. Luckily, there are several ways to perform iPhone text message recovery. You can use apps like DiskDrill and AnyTrans or other methods, such as Recently Deleted, iCloud backup, and iTunes, without overwriting the iPhone. You can even do that through a phone provider!
Each of these methods has a number of advantages and limitations. In practice, apps work the best, especially if you need to recover a message you received more than a month ago. So, let's look at the most effective methods to undelete an iPhone message.
Restore deleted messages from Recently Deleted
Messages that you delete from your iPhone don't disappear immediately. They go to a kind of trash bin where they are stored for 30 days before they are erased for good. This means that you can restore your conversations for at least a month. Yes, that's right, conversations. The iPhone allows you to recover only them, not individual messages.
The recovery feature is available starting with iOS 16. If your version is older, update it. Here's how:
Settings > General > Software Update > Download and Install.
If you can't make an update, your iPhone is probably an older model and doesn't support this iOS. In this case, this method of recovery is not suitable for you, so try another one.
How to retrieve deleted messages using the Recently Deleted option:
Open Messages
Click Edit or Filter in the upper left corner of the screen and choose Show Recently Deleted
Choose the conversation you want to retrieve and click Recover
That's it. The deleted conversations will reappear on your message list.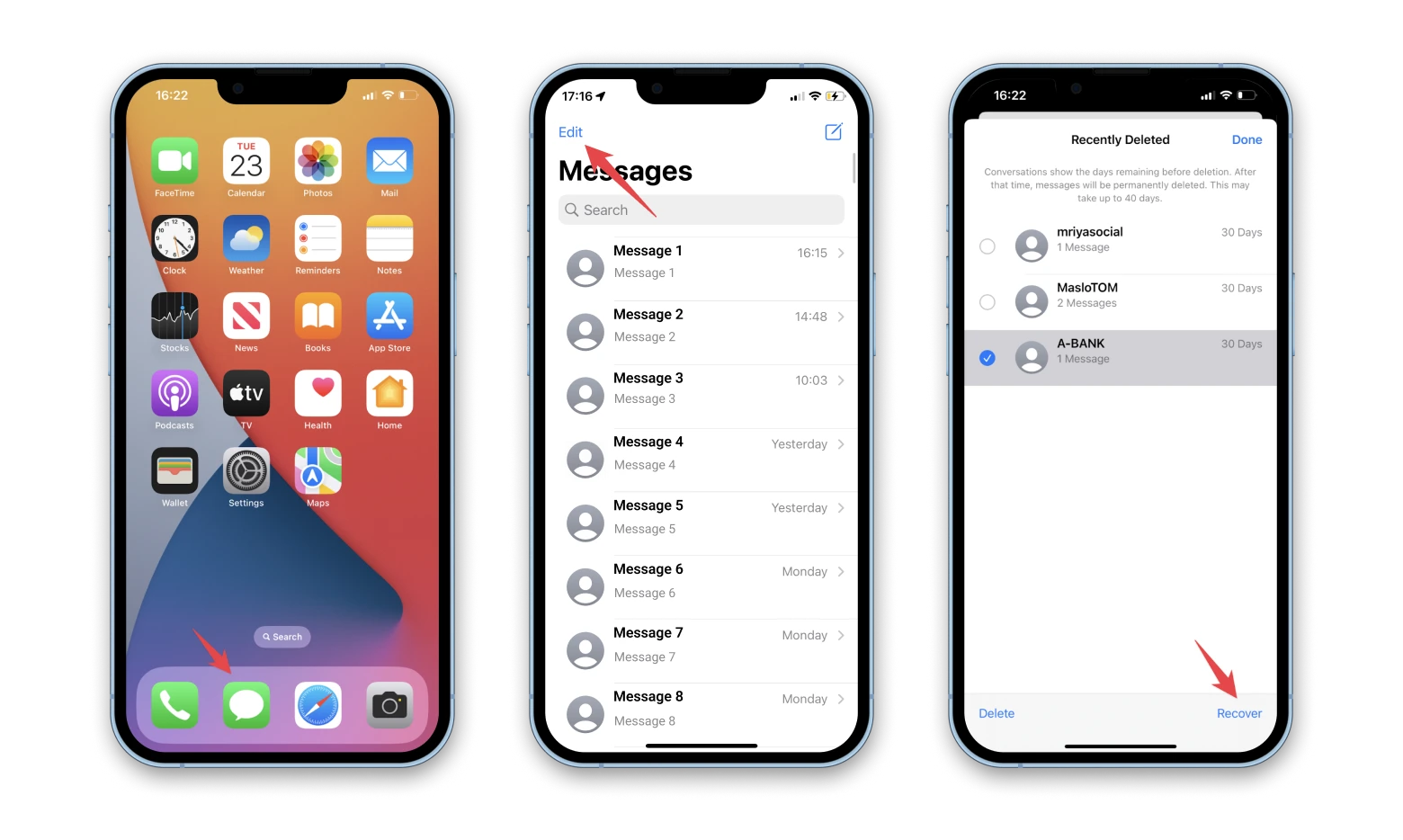 Recover messages using software
An easy and quick way to retrieve text messages is to use DiskDrill. It finds deleted files of any format on your device.
Here's how to retrieve deleted text messages on iPhone using DiskDrill:
Install and open DiskDrill on your Mac
Connect your device to the Mac
Choose Devices > your device in the left sidebar
Click Search for lost data in the right sidebar and wait for the scan to complete
When the process is complete, choose Messages and click Recover.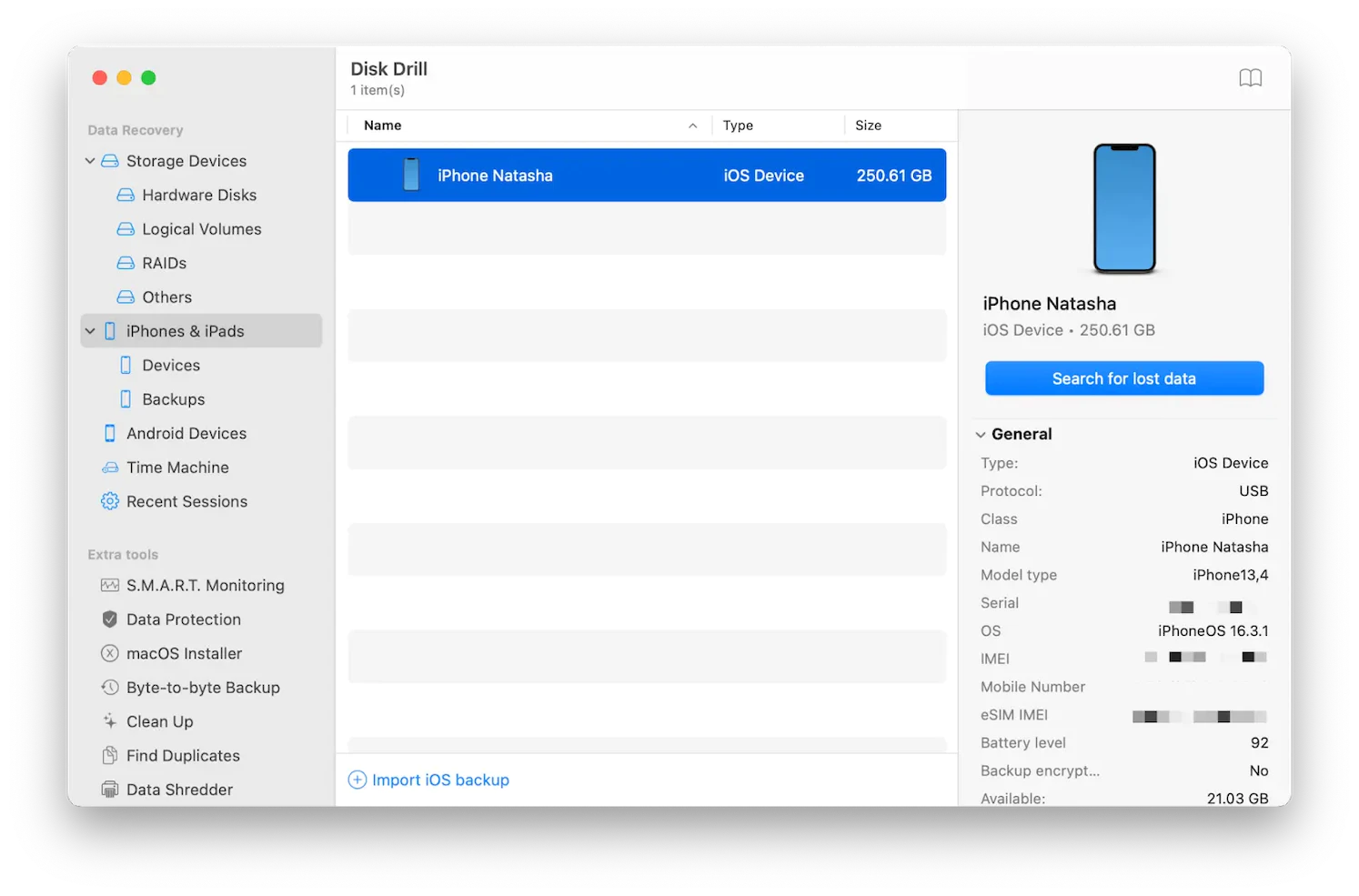 Restoring texts from an iCloud backup
If your phone doesn't have the Recently Deleted folder, or if you want to recover messages older than 30 days, try iCloud backup.
To do this, you'll have to look through your backups and remember which version might contain the conversation you need.
Here's how to recover deleted texts on iPhone using iCloud backup:
Go to Settings > Apple ID

Tap iCloud

Then tap iCloud Backup

Tap Back Up Now to complete the process of backing up your device to iCloud.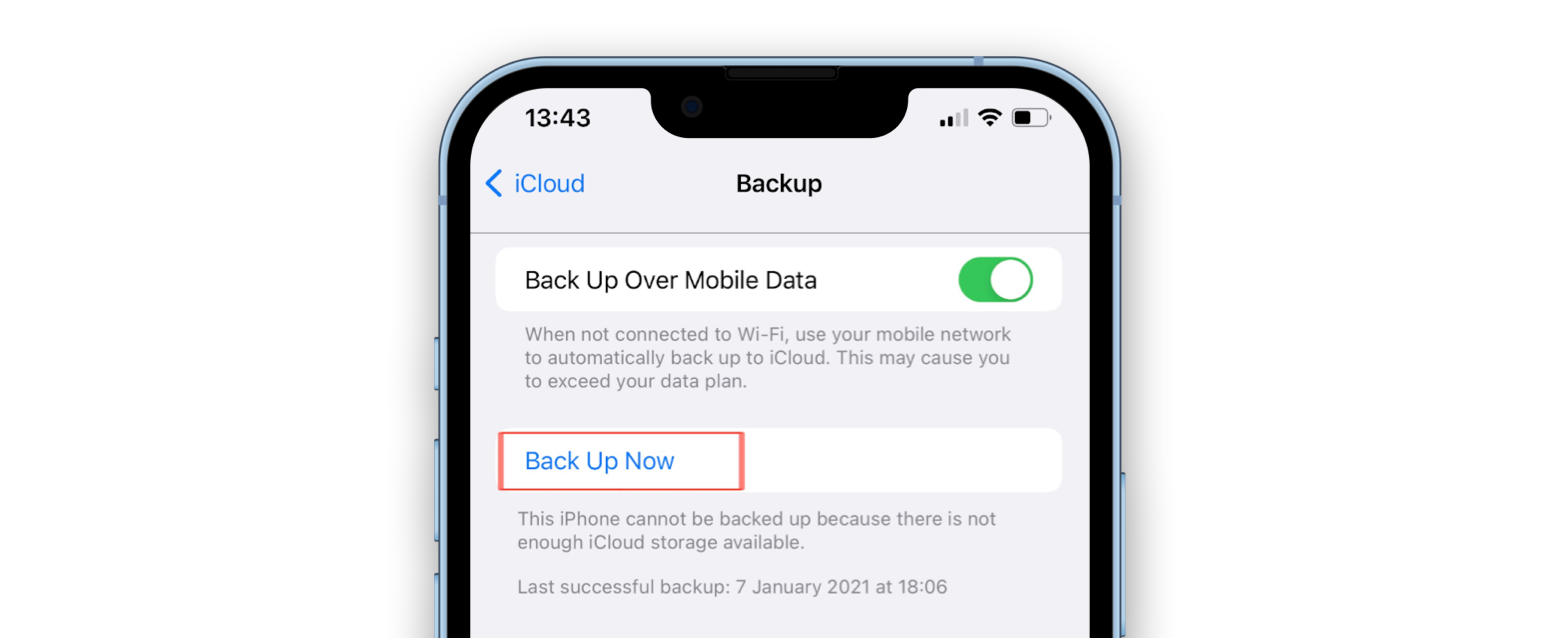 Keep in mind that after these steps, the current version of the data on your iPhone will be erased. If you want to keep it, back up your iPhone to your Mac.
Recover text messages from an iTunes/Finder
If you are using a Mac with macOS 10.15 or later, your backup will be done via Finder. For older macOS, iTunes manages the backup. Here's how to restore deleted messages on iPhone via Finder or iTunes:
Connect your iPhone to Mac and open Finder or iTunes
In Finder, find the name of your device under Locations, and click on it. In iTunes, click the phone icon and choose Summary
If you have a backup of your phone on your Mac, you'll be able to restore it by clicking Restore Backup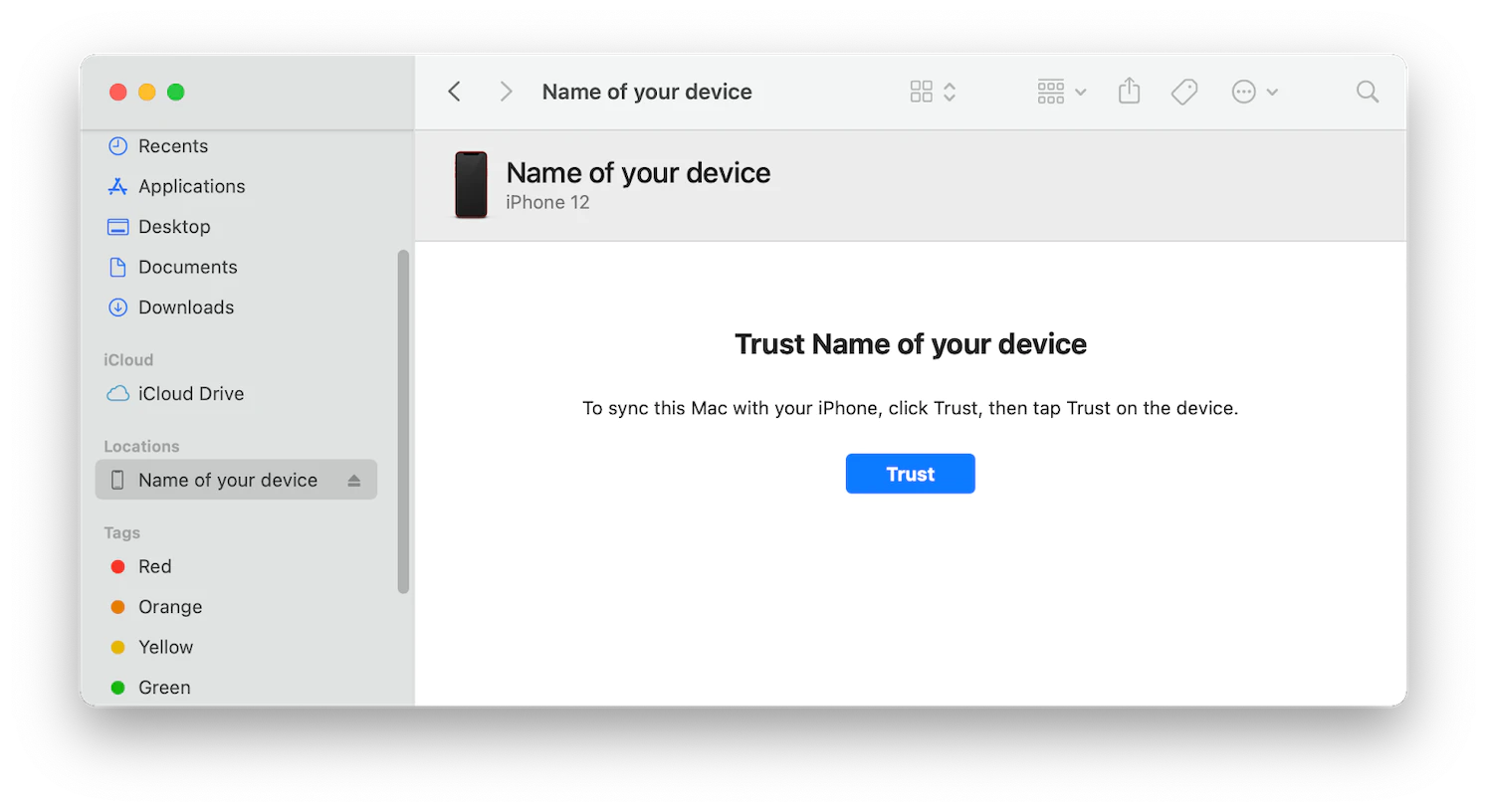 Note that you'll be asked for a password of an encrypted backup, so have it handy if you have previously encrypted your backups.
This method works just as an iCloud restore, so it requires you to have previously backed up your iPhone to your Mac.
More flexible backup management is available in the AnyTrans app. Unlike Finder, iTunes, and iCloud, AnyTrans doesn't overwrite your touch backups. You can trace to any previous backup.
This is a professional backup manager that allows you to create backups from any iOS device and keeps the content safe. The app allows you to extract data from old backups that were created using iTunes or iCloud.
Set up the frequency of backups, and they will be created automatically without your touch. This way, you'll have access to all the backups you need and can reach data from almost any period.
To manage files, follow these steps:
Install and open AnyTrans on your Mac
Connect your iPhone
Choose a task: Backup, Restore Backup, or View History to manage your iPhone, iPad, or iPod touch backups
Confirm the actions you need step by step to complete backup or recovery.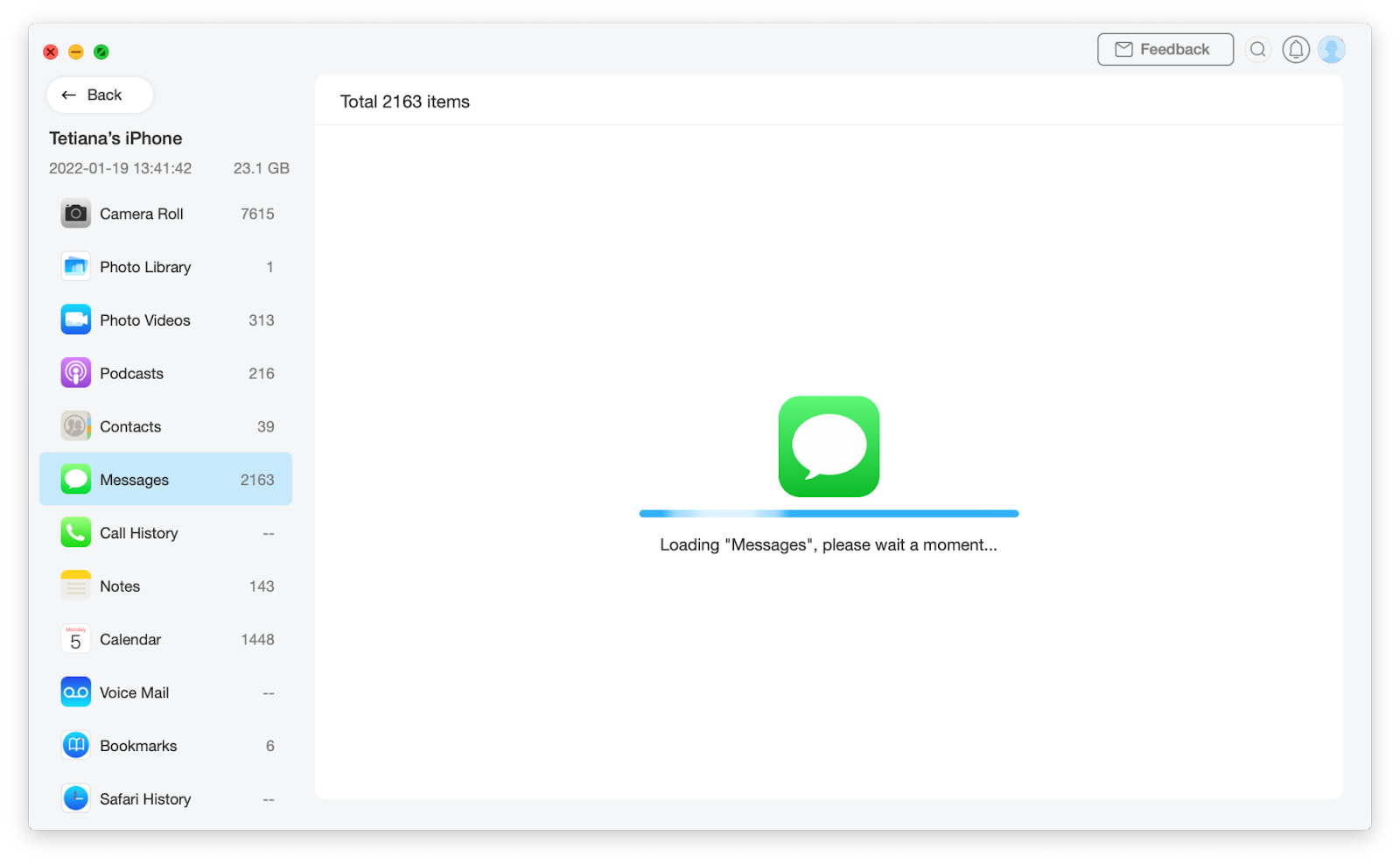 How to recover deleted texts without overwriting your iPhone
The previous original methods of recovering messages that we described require overwriting the iPhone. That is, new files will be written to replace the previous ones. If you are not comfortable with this, try to extract messages from icloud.com. It may archive deleted messages. However, this method is not 100% reliable, as it is not supported in all countries and not with all mobile operators.
Here's how to get your messages back on your iPhone through icloud.com without overwriting your device:
Sign in to icloud.com with your Apple ID

Click the text message icon. If you don't see it, the option isn't available to you. Try another recovery method

Find the message you are searching for from the list that opens

Go to your iPhone and choose Settings > iCloud

Turn off Text Messages and choose Keep on My iPhone on the pop-up that appears

Turn back on text messages and tap Merge. You just have to wait for the process to complete, and the old messages should appear on your iPhone.
Try to connect your phone provider
Another way to get lost text messages is to contact your phone provider. Note that we are talking about SMS, not iMessage.
The provider may keep copies of the messages, and there is a chance to get access to them. The procedure can be complicated.
How to undelete messages on iPhone via phone provider? Contact your operator by phone. Tell them when you received the message, who the sender is, and answer any questions they may have. Difficulties may arise at this stage. The provider may simply not have a copy of your message because it was sent too long ago. Usually, if they do keep messages, it is no longer than 3-9 months.
If the copies are stored, you will need to perform a lot of actions to verify your identity and give a lot of permissions.
Therefore, we advise you to use this option only when all other methods have been exhausted, and the message is really important.
Bonus tips for your iPhone
Check out a few more apps that can be useful for iPhone users. They'll help you clean up storage space painlessly and protect your device better.
Gemini lets you get rid of identical or very similar files in a smart way. The app scans your device and finds any similar files: photos, videos, documents, and folders. If you have five photos in your gallery that were taken from the same angle and have the same composition, Gemini will select the best one and suggest deleting the rest.
You're unlikely to delete any of the files by mistake because the app presents them in a convenient preview, and it's up to you to make the final decision to delete them or not. However, it's okay if you do erase a file by mistake. It won't be removed instantly but will be transferred to the Recently Deleted folder, where you can retrieve it.
Self-learning is one of the coolest features of Gemini. The app remembers which files you have selected for deletion and will take your preferences into account the next time you scan.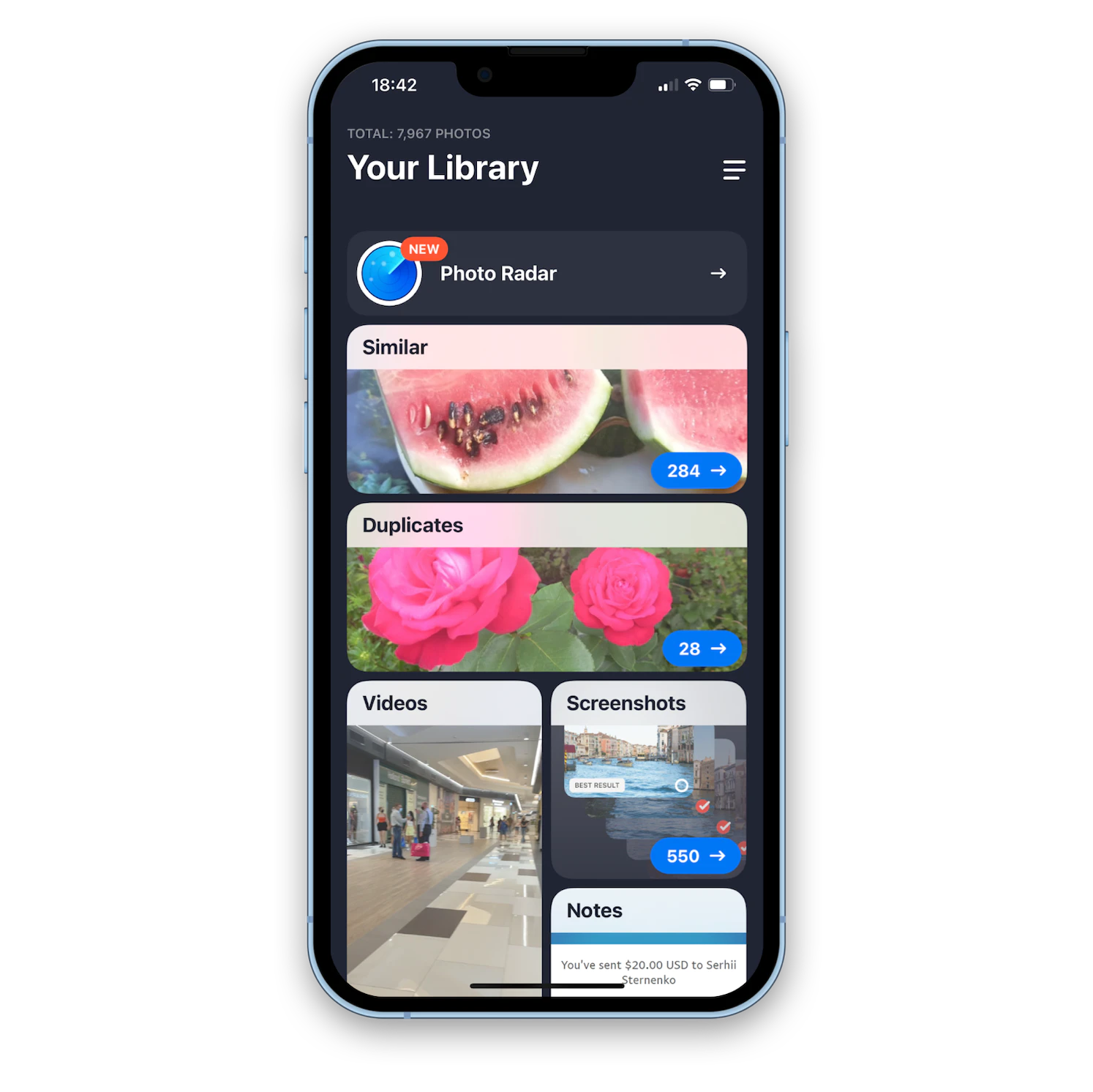 Another app we advise is StepTwo. It makes two-step cloud account verification and management a simple process. Adding a new account and copying the two-step code is easier than ever before.
For example, to add a new account, you just scan the account's two-step QR code. You can add as many accounts as you want.
This is especially convenient when it comes to Safari. The browser extension lets you auto-fill two-step codes so you can sign in to your accounts quickly. At the same time, the login remains secure.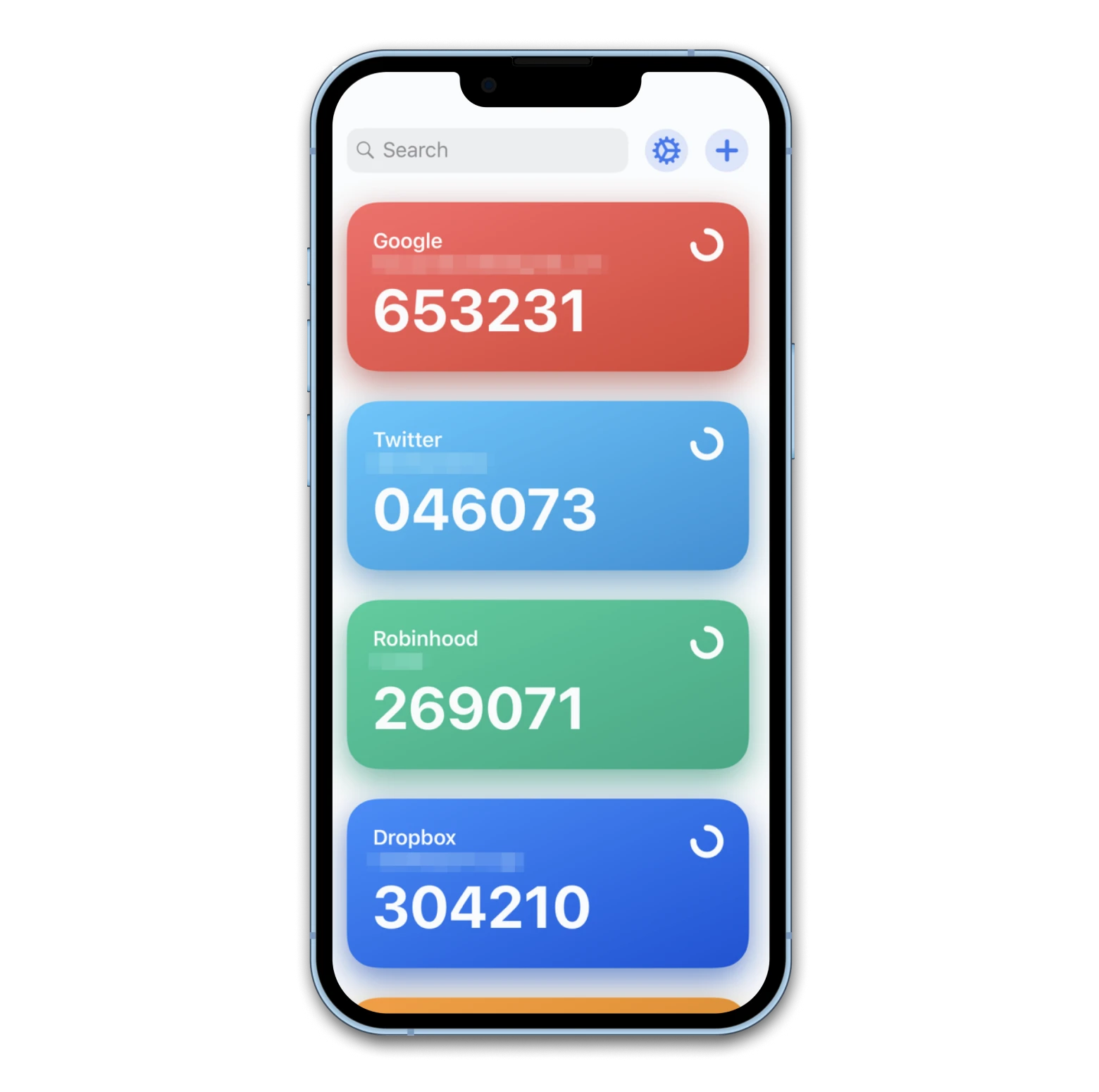 Thanks to StepTwo, your two-step codes are available on all your devices: iPhone, iPad, Mac, and Apple Watch.
The best method to undelete iPhone messages
Now that we've learned how to retrieve deleted text messages iPhone, let's summarize it.
The first option you should try is to go to the Recently Deleted folder (Messages > Edit or Filter > Show recently deleted). If you have iOS 16 and later, and the message was deleted no more than 30 days ago, you can easily restore the conversation.
Most other methods, such as restoring from iCloud or through iTunes, require recovering from a backup and overwriting your iPhone. To use them, you need to have a backup copy of your phone at the time you had the desired message.
You can also try to find a lost text message on icloud.com by logging into your account. However, not all countries and not all operators allow you to store deleted texts there. By the way, you can ask the provider to restore the SMS (some of them keep archives of 3-9 months), but it is difficult, and the chances are low.
The easiest and most effective way to recover text messages is to use DiskDrill and AnyTrans. The former scans your device and detects deleted files, while the latter restores them from backup copies quickly and easily. You can find them, as well as other helpful apps like Gemini and StepTwo, on Setapp. They, along with 240+ other apps for iPhone, iPad, and Mac, come together in one subscription. Try it for free for 7 days.
FAQ
Can I recover deleted text messages?
Does the iPhone store deleted messages?
It depends on the iOS version. An iPhone with iOS 16 or later saves messages you delete in the Recently Deleted folder for 30 days. You can restore the conversations you need in a few clicks. Older iOS versions don't have this feature. However, if you make backups (for example, iCloud), your SMS are saved there.
How far back can text messages be retrieved?
An iPhone with iOS 16 and newer can retrieve messages from the Recently Deleted folder within 30 days. In other cases, you can reach the messages that were included in your very first backup copy.