How to disable Restricted Mode on YouTube
YouTube is now the world's second-most visited website with over 122 million active daily users — the platform has made a name for itself as a useful resource with an enormous variety of content.
With 500 hours of new videos being uploaded every minute, YouTube needed to have a filter for potentially disturbing or sensitive content. That's how Restricted Mode YouTube came about. This mode intentionally limits YouTube experience to give viewers better control over the content they see.
Restricted Mode became popular with parents in the U.S, 80% of whom say their kids, who are 11 years old and under, watch YouTube on a regular basis. And 46% of those parents also reveal their child has encountered inappropriate videos.
But what if you're an adult and don't mind running into content YouTube labels as sensitive? Since YouTube Restricted Mode is an optional feature, you can easily turn it off on your device — and we'll show you how.
What is Restricted Mode on YouTube?
YouTube can be accessed by all ages, but not all content on the platform is suitable for its youngest users. Children may run into videos that could hurt them mentally or physically, for example, if they try to recreate a dangerous stunt. To prevent this, Google created a feature to filter out "potentially mature content."
So what is Restricted Mode on YouTube? It's an automated algorithm, which selectively filters out content based on titles, descriptions, metadata, and age restrictions. Additionally, it blocks the comments on all videos, even the ones you're able to watch.
There are four levels of YouTube Restricted Mode settings:
Strict restricted YouTube access. This setting will make the least amount of videos available to users and the filters will be the most limiting.
Moderate restricted YouTube access. Restricted Mode will still be on, however, the scrutiny of videos won't be as severe as with the Strict setting.
Unrestricted YouTube access. This is when Restricted Mode YouTube has been turned off.
Can approve videos. A nifty feature for schools or families with young kids. It allows admins to approve specific videos that signed-in users will be able to watch. Keep in mind that these videos won't appear in YouTube's search results, so it might be best to share the video links directly.
Restricted Mode works at the device level, meaning it's not linked to your Google account but can be controlled on each device individually.
How to turn off Restricted Mode on YouTube permanently
The YouTube Restricted Mode setting isn't new, it launched back in 2010, but the AI behind the filters wasn't great at first and wrongly flagged a lot of content. Although this feature has improved since then, there still are instances when videos are manually reviewed by YouTube staff.
It takes less than a minute to check whether Restricted Mode YouTube is enabled on your device, and if it is, you can turn it off right away. The process will differ slightly depending on the device you're using.
Here's how to disable Restricted Mode on YouTube using a computer browser:
Go to youtube.com and click on your profile icon in the top-right corner of the screen
Scroll to the bottom of that menu and click Restricted Mode: On
Toggle the Activate Restricted Mode option off — it should go from blue to gray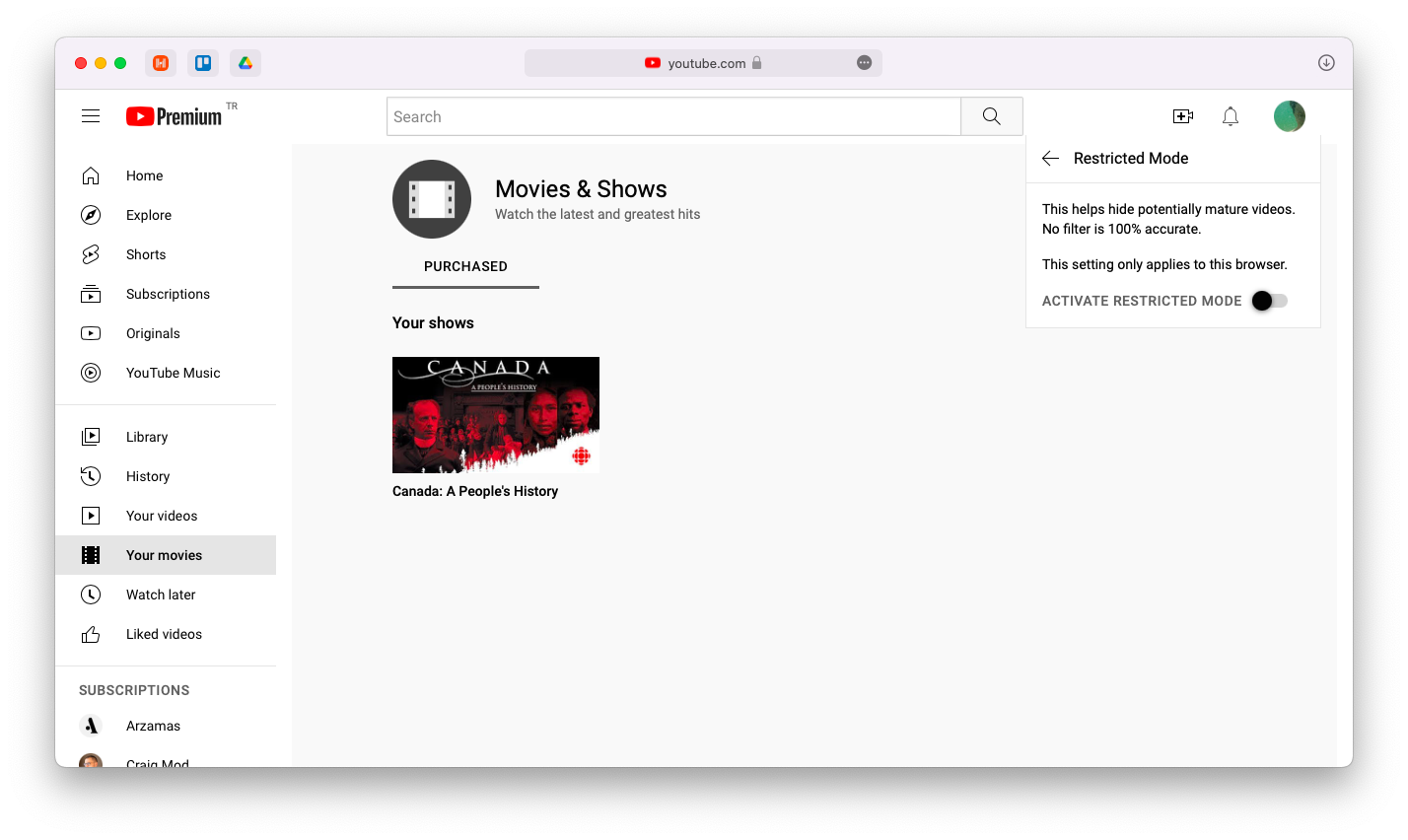 To turn off Restricted Mode on YouTube's mobile app, follow these steps:
Open the YouTube app and tap on your profile picture in the top-right corner
Tap Settings ➙ General ➙ Restricted Mode
Tap the toggle to turn it Off and the switch will be grayed out
Why is YouTube stuck on Restricted Mode?
If you see the error "please check your network administrator restrictions" whenever you attempt to access specific content on YouTube, it means Restricted Mode has been enabled. And now you know that it can be easily turned off. However, that's only provided you're at home and using your own device.
It's a different scenario in case you're on a network administered by an organization, like a library, school, or university. Those institutions purposefully enable YouTube Restricted Mode, and only the organization's administrator has the power to disable it. So if you're using an educational organization's device, your only option would be to ask the network administrator to turn off Restricted Mode on YouTube.
There's also another great solution out there to bypass network administrator restrictions — you can save and watch content offline.
Try Pulltube — the ultimate media downloader for Mac. It lets you save any type of video in top quality by simply dragging the URL into the app window. Once the media is downloaded, you can not only enjoy the viewing experience, but also trim the video, capture subtitles, and convert to other popular formats in seconds.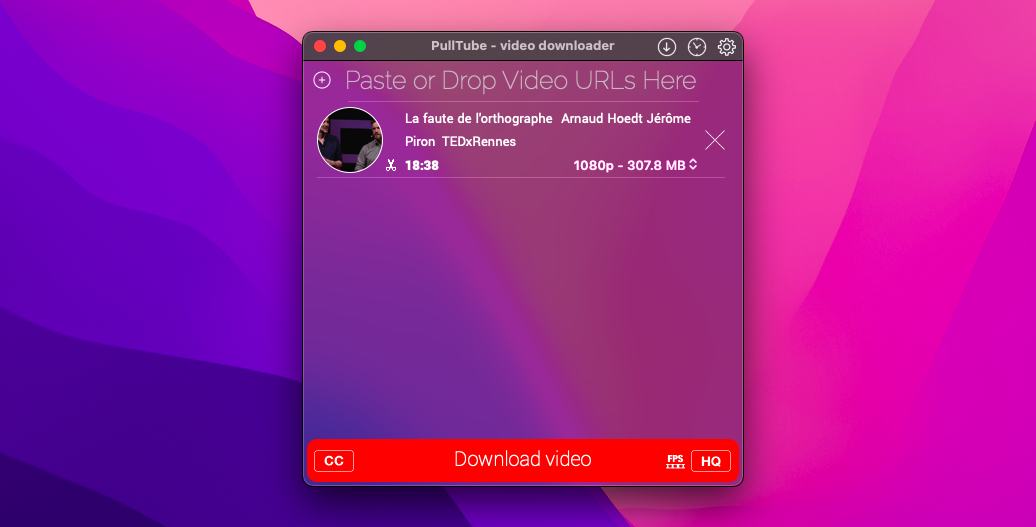 Apart from Restricted Mode YouTube being enabled on your device, there are a few other reasons you may see the error message "please check your network administrator restrictions" on YouTube. Some of them include router DNS settings being set to limit content, browser add-ons forcing Restricted Mode YouTube, browser cache retaining old settings, or web security software preventing videos from playing.
Let's get into how you can fix these issues and turn off restricted mode on YouTube.
Disable browser plug-ins and clear your browser cache to turn off Restricted Mode on YouTube
It's a common practice for users to have a number of browser extensions, plug-ins, and add-ons installed to add features to existing apps. And while they're usually helpful, in this case, they might be the cause of the problem.
If YouTube Restricted Mode won't turn off on your device, try disabling browser add-ons and plugins. Here's how:
Open Chrome
Click on the three-dotted menu button in the upper-right corner
Select Settings ➙ Extensions
Click the toggle switch to turn the plug-in on or turn off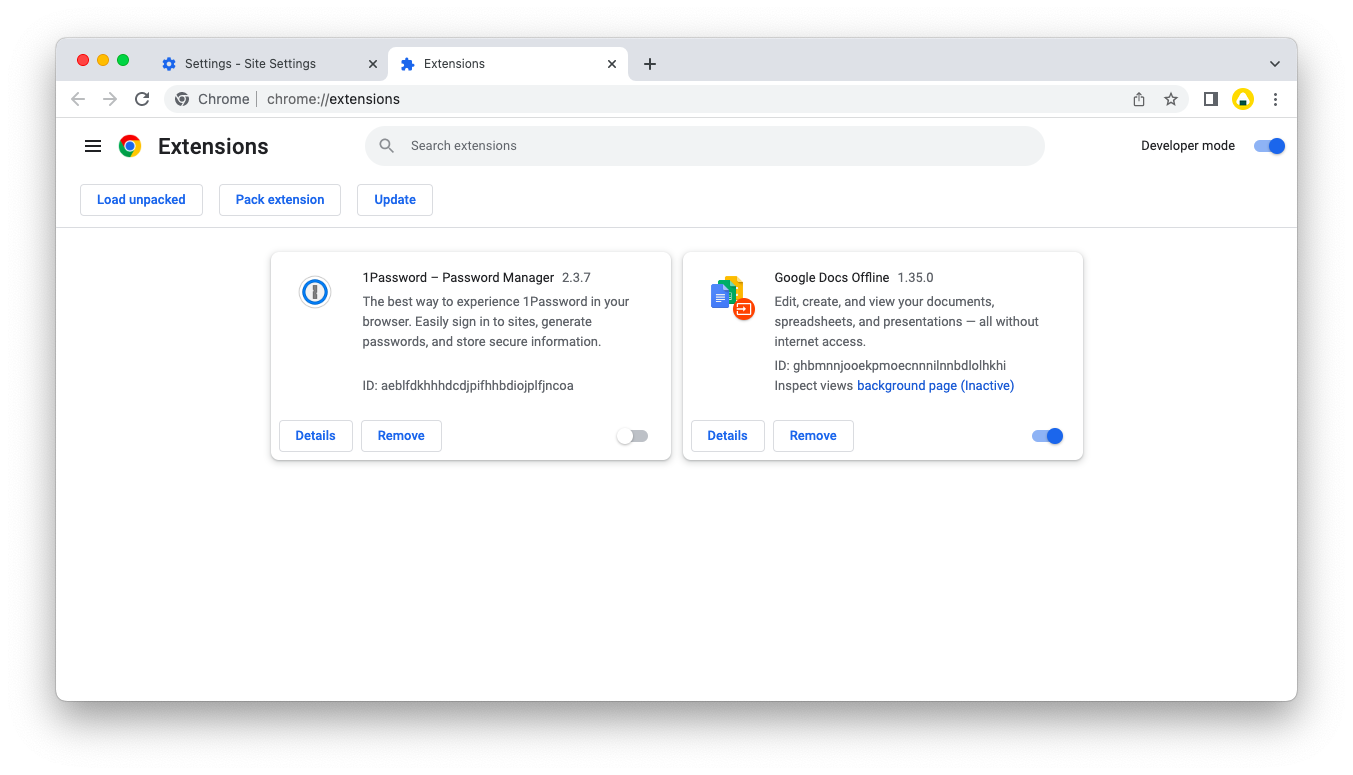 Another step you can take if you're getting error messages on videos is to clear your browser cache to see if the old settings are forcing YouTube Restricted Mode to stay on. Simply follow these steps:
Open Chrome
Click on the three-dotted menu button in the upper-right corner
Select "Privacy and security"
Click "Clear browsing data"
Check the box next to "Cached images and files"
Click "Clear data"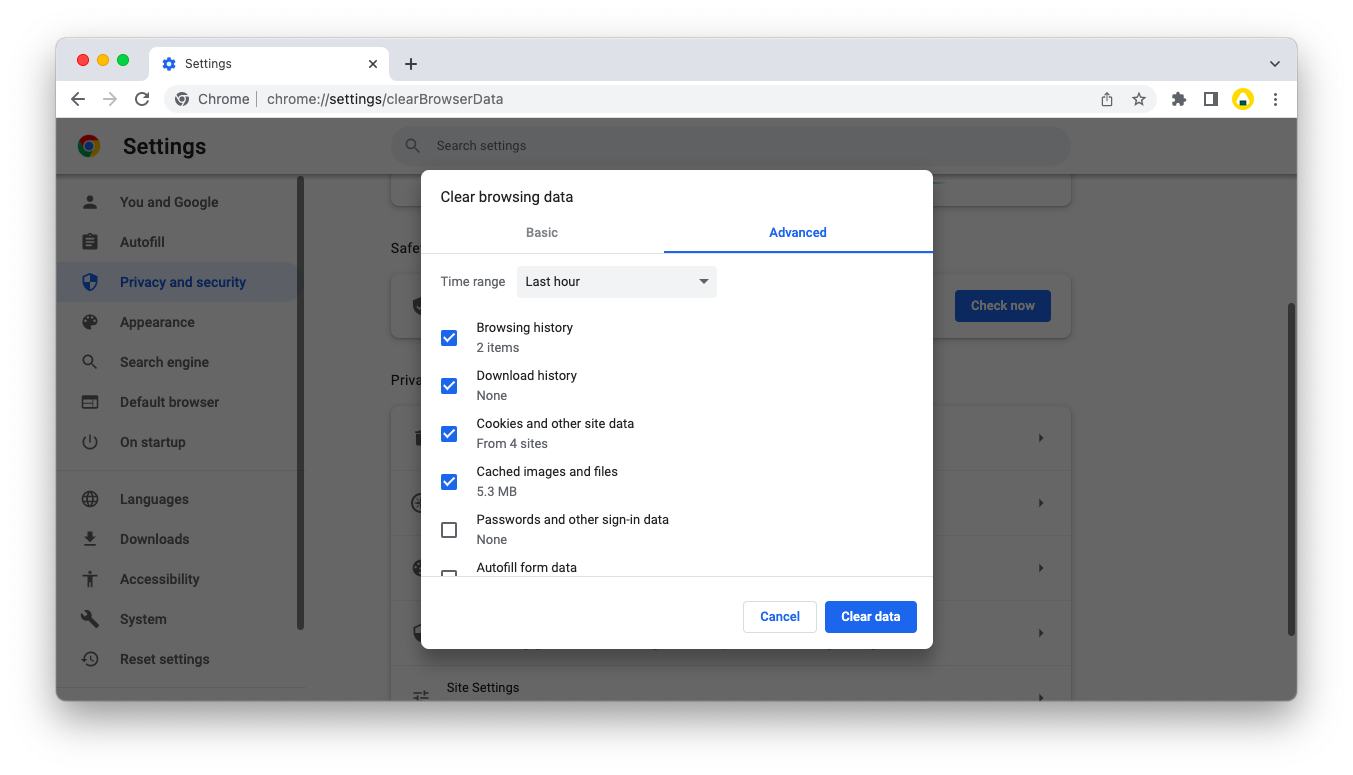 There's also a faster way to clear cache, do it in multiple browsers simultaneously, and clean your whole Mac, for that matter.
CleanMyMac X is a powerful app to clean, optimize, and protect your Mac from unwanted junk and malicious programs. Run this app to efficiently declutter your device by performing instant system cleanups, removing malware, and erasing files of any size.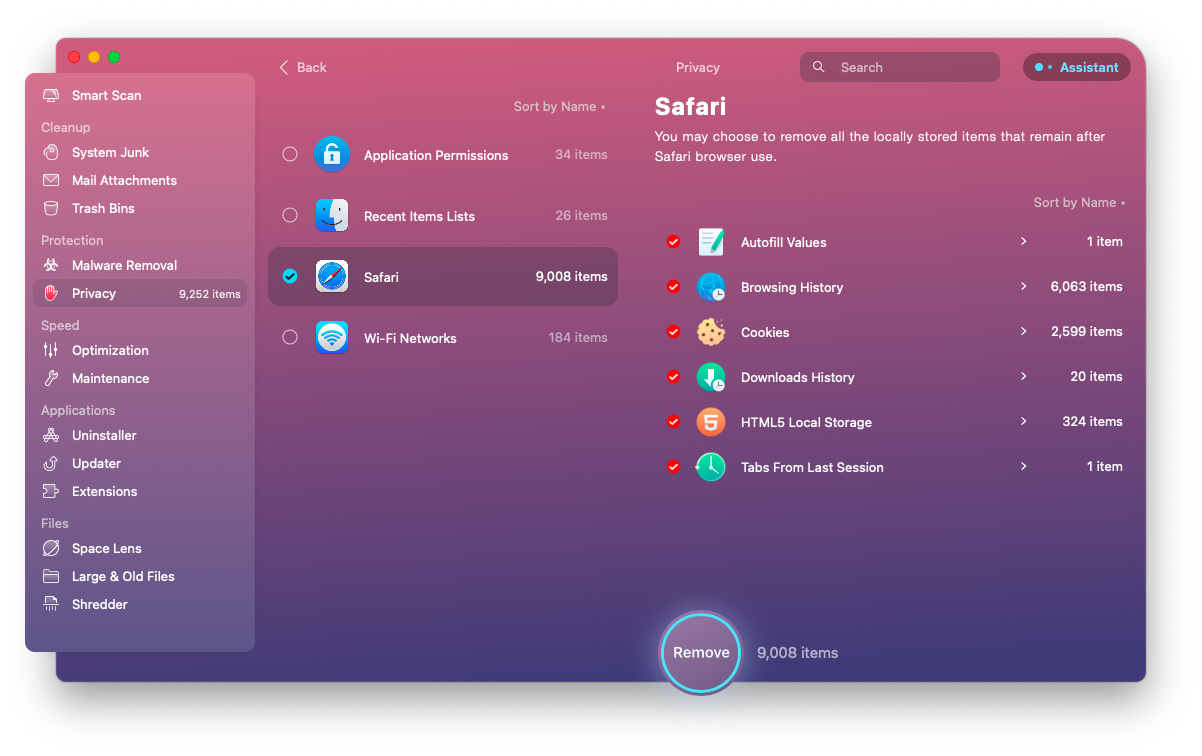 Use a VPN if YouTube Restricted Mode won't turn off
A virtual private network, or VPN, connects to the internet while hiding your real IP address and routing your internet traffic and data through a private tunnel. It's a popular method to browse the internet without giving away your identity, location, data, and activity on the web.
A VPN will change the path your computer takes to connect to the internet and, if any network hops are enabling YouTube Restricted Mode without your knowledge, this will solve the issue.
Setting up and using a VPN on your device is straightforward. It's only a matter of finding a good and reliable service. There are many great VPN providers that require a monthly or yearly subscription. Free VPN services are out there too, although these may come with ads or in-app purchases.
ClearVPN is the first effortless and secure VPN with a unique shortcuts feature, which presents ready-to-use VPN solutions that match your online demands. Personalize your internet experience by expanding your streaming possibilities, bypassing geo-restrictions, and protecting your personal information with one tap.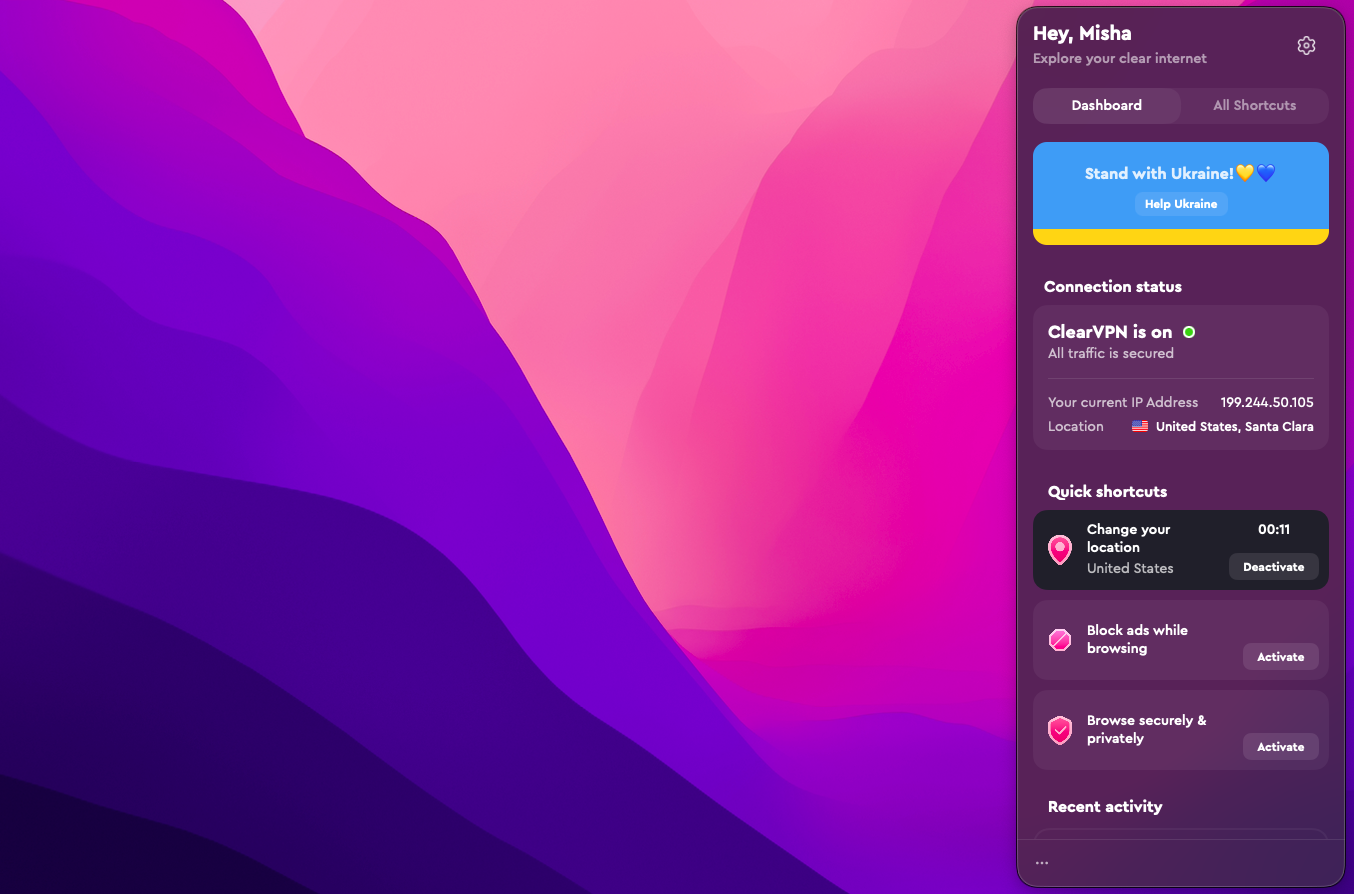 How to check network administrator restrictions
Some network administrator configurations can trigger YouTube Restricted Mode to turn on. To quickly check if that's the case with your network, go to youtube.com/check_content_restrictions. If it says moderate or strict anywhere under DNS restrictions, contact your network provider to see how to get those restrictions lifted.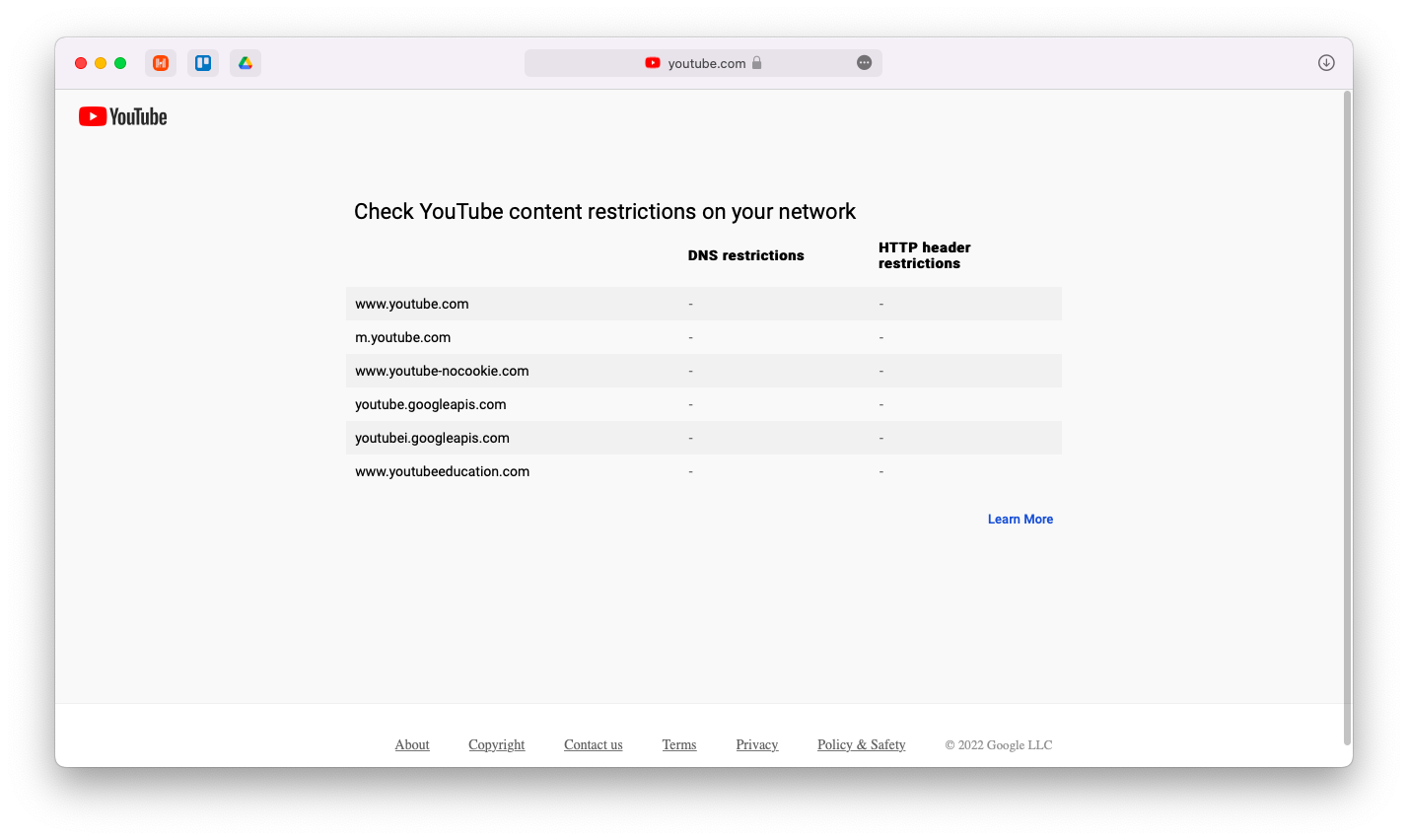 How to turn off Chrome's SafeSearch to disable YouTube Restricted Mode
SafeSearch was introduced by Google as part of its parental controls back in 2009 to help filter out adult content in Google Search and Google Images. But sometimes it can restrict YouTube content as well and might make you wonder why YouTube Restricted Mode won't turn off.
How to disable Restricted Mode on YouTube by turning off SafeSearch:
Open Google Search settings
Toggle "Explicit results filter" off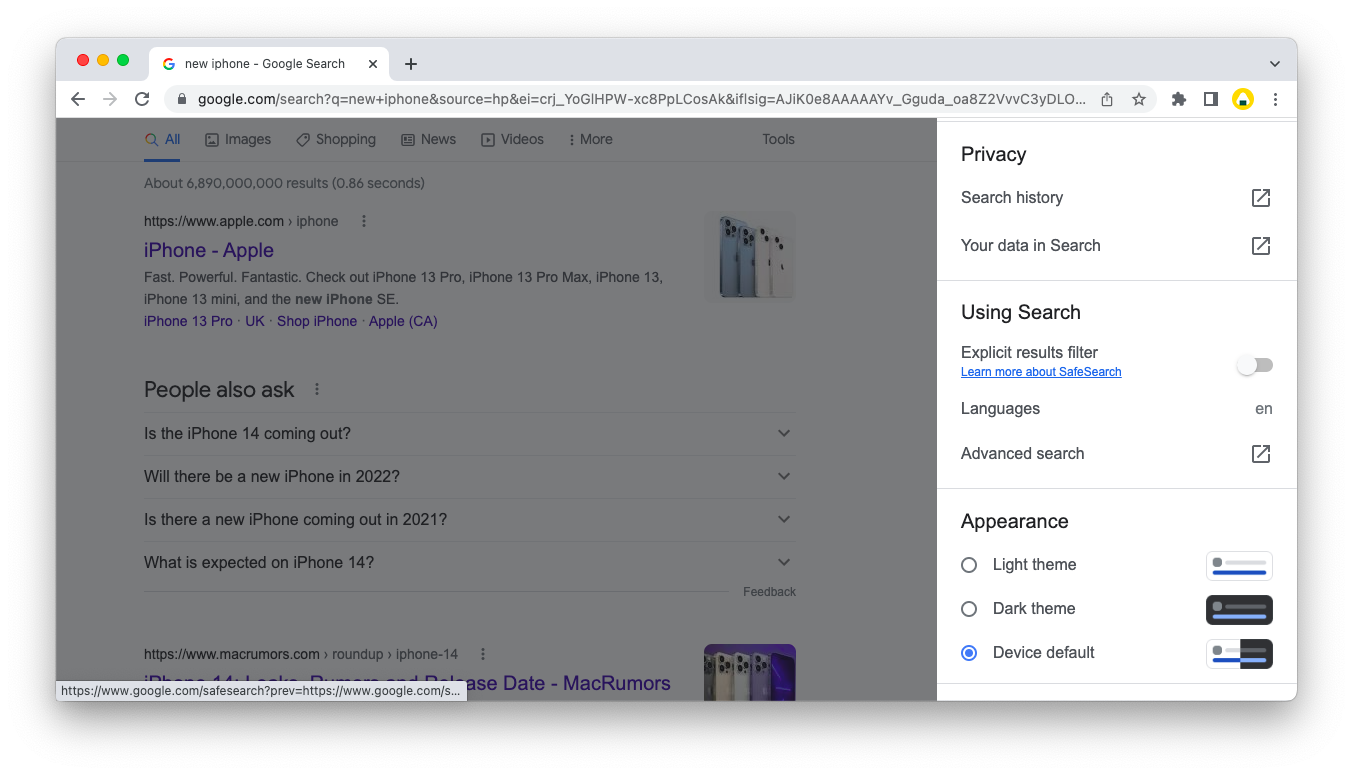 Because these settings are browser dependent and don't sync to all your devices, you'll need to go through them and disable SafeSearch manually.
How to turn off Restricted Mode on YouTube through iOS Screen Time feature
Are you using Screen Time on your Mac or iPhone to help you stay focused and cut down on app use? Well, then Screen Time might just be filtering your YouTube content too, even when you turn off Restricted Mode on YouTube.
Since Screen Time is a parental control setting, its features include limiting time in certain apps, scheduling "downtime," and filtering inappropriate content. So if YouTube Restricted Mode won't turn off on your device, it's worth checking and disabling the iOS Screen Time feature. Here's how:
Go to Settings
Scroll down and tap on Screen Time
Tap Turn Off Screen Time on the bottom of the page
Tap the confirmation to turn it off
Manage Restricted Mode YouTube with ease
Since you won't have to wonder how to disable Restricted Mode on YouTube anymore, it's now a great time to enjoy seamless media downloads with Pulltube, personalize your internet experience with ClearVPN, and declutter your Mac for better performance using CleanMyMac X.
Good news! All three apps — Pulltube, ClearVPN, and CleanMyMac X are available to you at no cost through a seven-day trial of Setapp, a platform of more than 230 best in class iOS and macOS apps for every occasion. Try any and all Setapp apps today for free and see how smooth and exciting both working and playing can be!