How to download audio from YouTube
Almost all types of videos and audio, like music, how-to videos, vlogs, and more, may be found on YouTube. Sometimes you're less interested in the visuals of a video and more in the audio. For example, you might want to get the audio from one of those ridiculously long white noise videos or get inspired for the day by downloading motivational speeches and listening to them throughout your morning commute without needing an internet connection. That's when you might need to learn how to download audio from YouTube.
So whether you just need the audio file to listen to it or want to add royalty-free background music to your videos, in this article, we're presenting the most popular quick and simple ways to rip audio from YouTube. Keep reading!
How to download music from YouTube
Signing up to YouTube Premium is the simplest way to download audio and video files from the site. You may enjoy your favorite content offline with a paid monthly subscription. Additionally, you will have access to YouTube Music Premium, which lets you listen to your favorite music without commercials.
It's simple to sign up for YouTube Premium. Just sign into your YouTube account, click on your profile image, and then click Purchases and memberships.
In case you don't want to spend money on a YouTube Premium monthly subscription, there are many other ways to download YouTube audio. These are third-party software, browser extensions, and rip YouTube audio websites. Let's take a closer look at each method.
Software
Downie is our #1 recommendation. The app is among the best tools for downloading music directly from YouTube since it makes it possible to do that quickly and easily. You can also extract audio from a wide range of other platforms, including Facebook, Instagram, Twitter, Vimeo, Dailymotion, and many more.
Downloading audio from YouTube shouldn't be difficult, and Downie makes it quite easy to do so. Simply drag and drop an URL from your browser's URL bar onto Downie's app and set Postprocessing to Extract Audio Only. Yes, that's all it takes!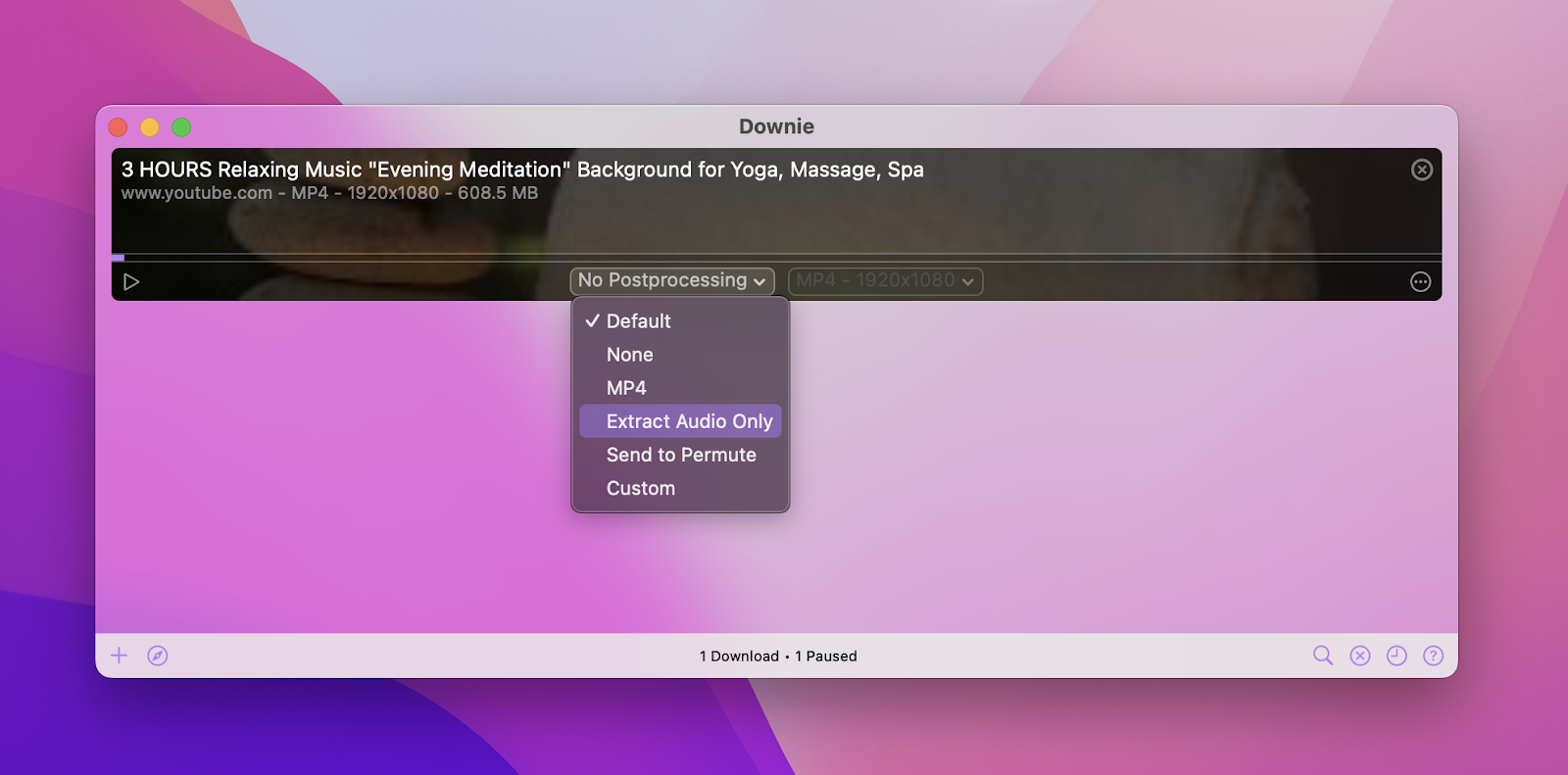 The best thing: it's possible to download playlists from YouTube, which is great for people who wish to save a lot of music in bulk.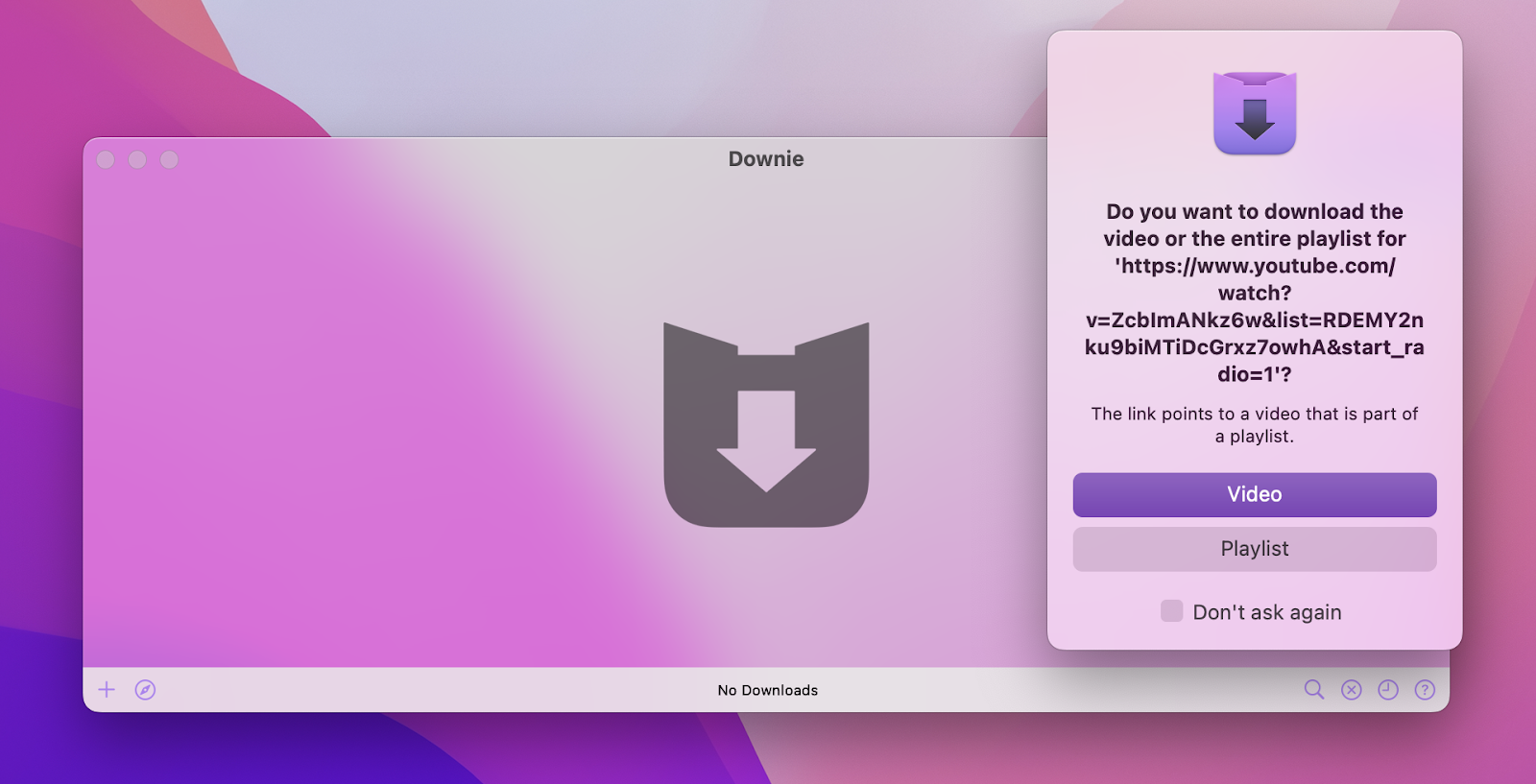 By default, Downie will handle the majority of the workflow for you, choosing the best quality available, sorting downloads by the website from which they came, sorting downloads by playlists, and more. If necessary, it will also convert the downloaded files into widely used formats (MP4, MP3) and set the metadata. That's why third-party apps are the best way to download audio from YouTube.
Another top-tier YouTube downloader is Pulltube. It downloads audio files from YouTube, Vimeo, Facebook, Dailymotion, Youku, Instagram, Soundcloud, and many other popular platforms. When you locate a file you wish to download, copy the URL or drag it into the Pulltube window. If your video is a part of a playlist, the downloader will recognize it and provide you the option to batch download a variety of files.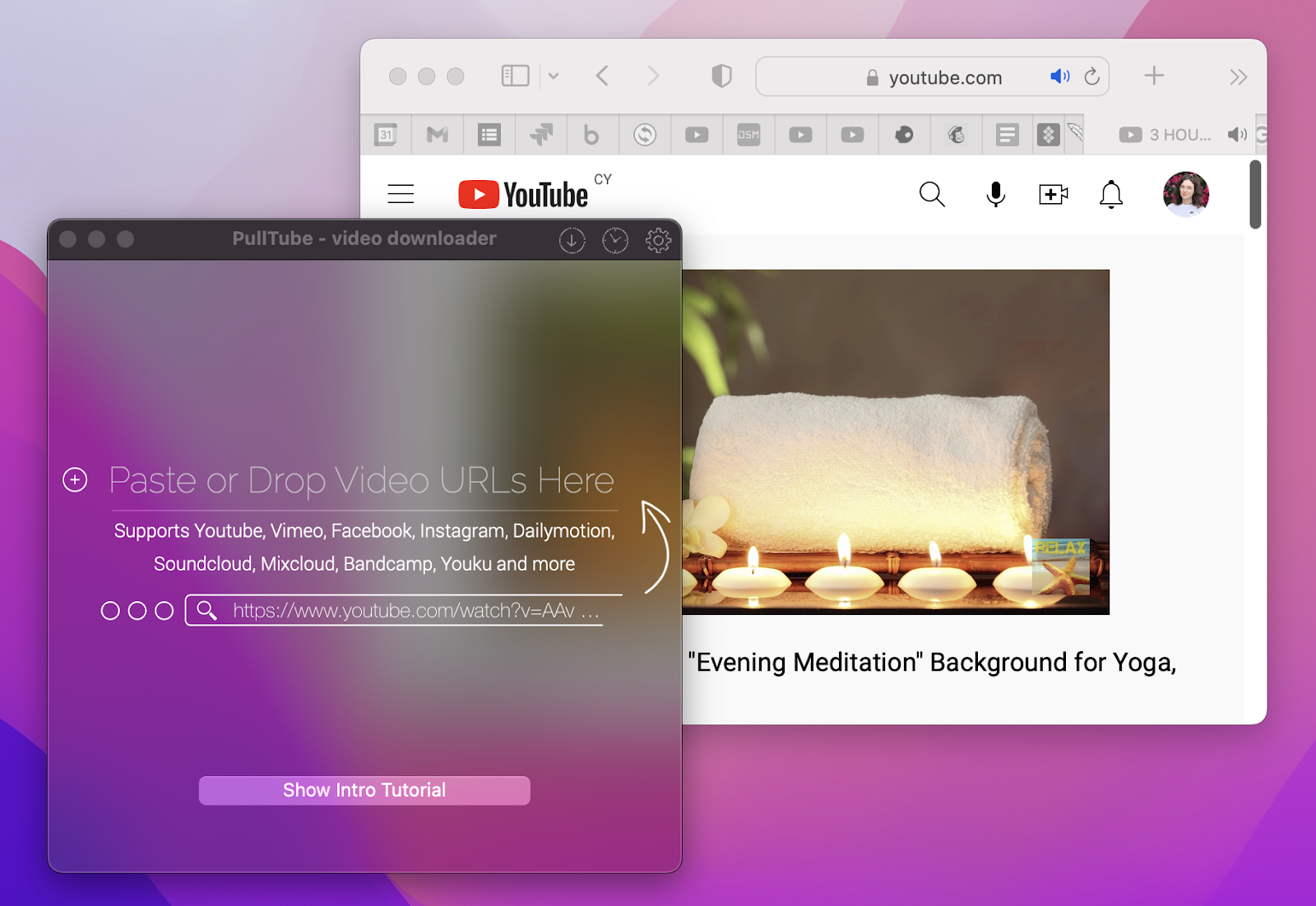 Browser extensions
You can save audio from YouTube with the help of browser add-ons like Addoncrop YouTube to MP3 converter or By Click Downloader, which are the most popular among other extensions. It's convenient because you don't need to minimize or close tabs. Bad news: both add-ons don't support the Safari browser. So you need to either use another browser like Chrome or Firefox or look for some other options, which, to be honest, don't look reliable.
Free websites
Did you know you can get audio from YouTube without installing any third-party apps or browser extensions? You can use one of the lots of websites that allow you to do that quickly and easily. Here're a few examples.
VidToMp3 is an online video converter available through any browser. Since there is only really one choice – to convert video to audio – it's very simple to use. However, be cautious and refrain from clicking on any pop-ups or advertisements as they can contain harmful files.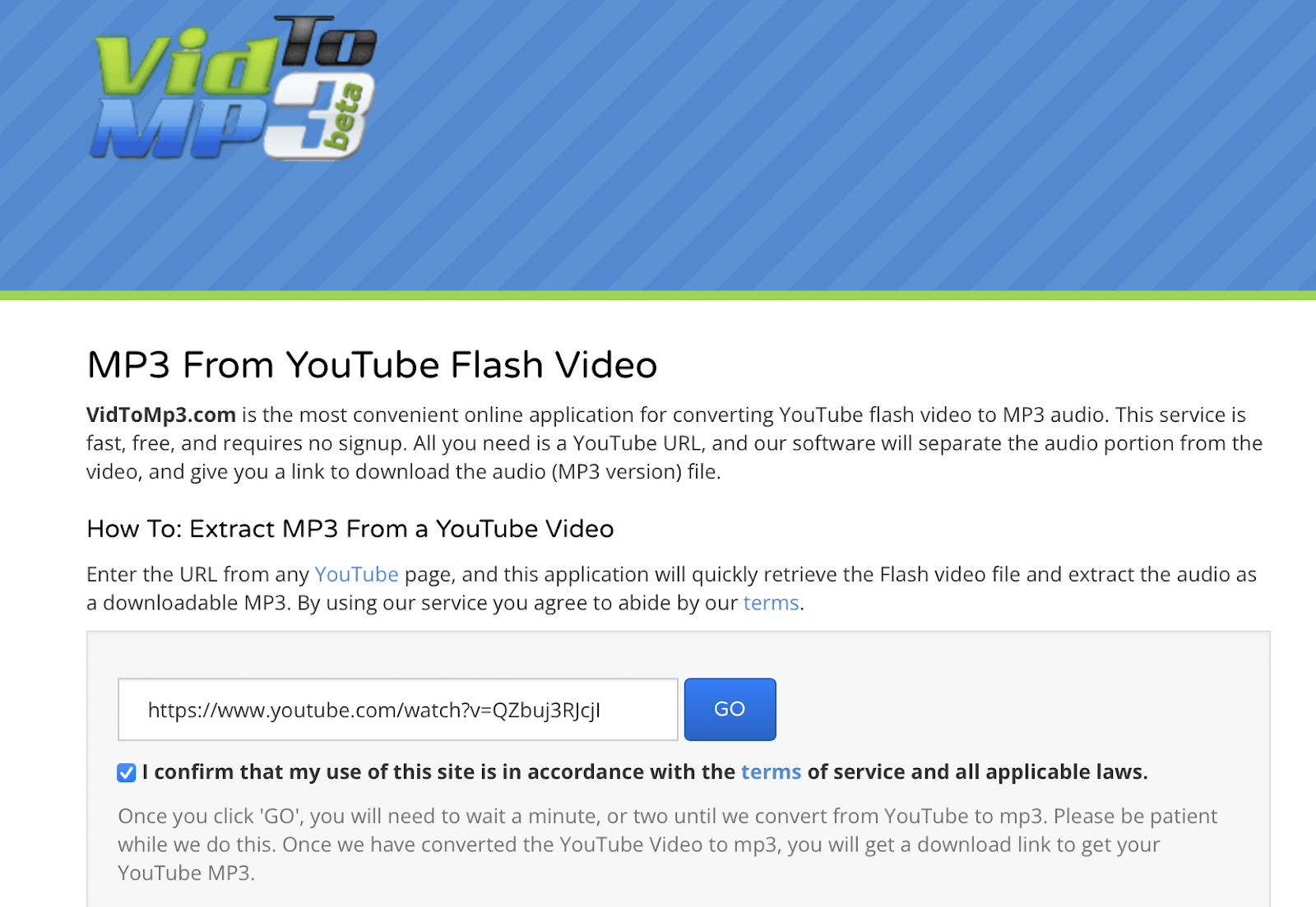 Searching for another free online YouTube to MP3 converter? Try y2mate. Simply type a name into the search box or put a direct video link into the search field. Click Start to launch the conversion process. After choosing the audio format, click the Download option. Although the website and all the functions are completely free, there's a problem with annoying ads. Be careful not to click on them!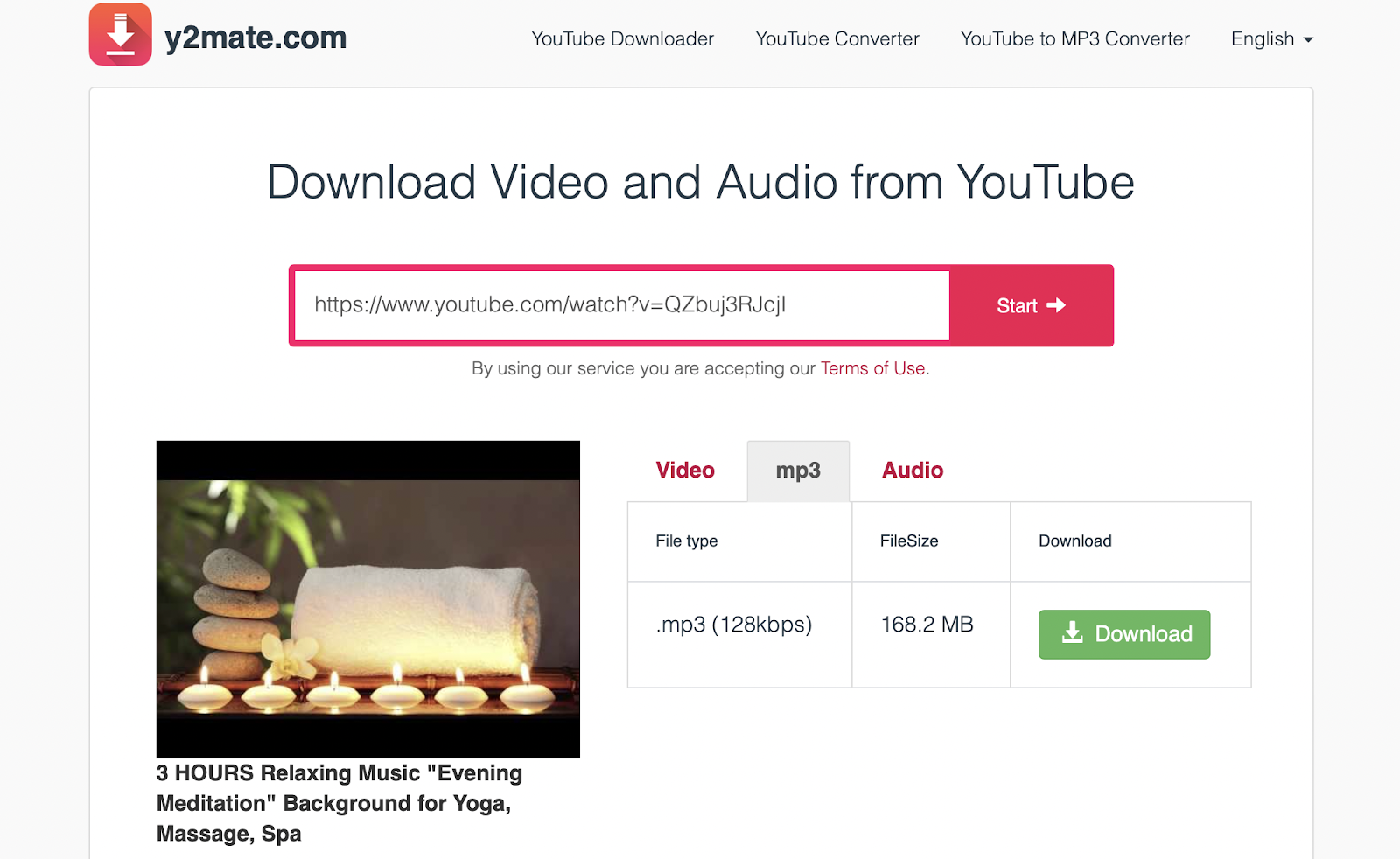 Batch export audio track by track
If you want to export YouTube audio in batches with excellent quality and efficiency, third-party tools like Downie or Pulltube are the first method you should really not skip. These are professional YouTube audio extractors that can process YouTube audio quickly and in large batches to MP3 in the best quality, helping to save a lot of time.
The best alternative to iTunes (and Music) for managing content on your iPhone is likely AnyTrans. In fact, calling it an "alternative" isn't entirely fair. In practically every way you can think of, AnyTrans is superior to iTunes in terms of quality, simplicity, and speed.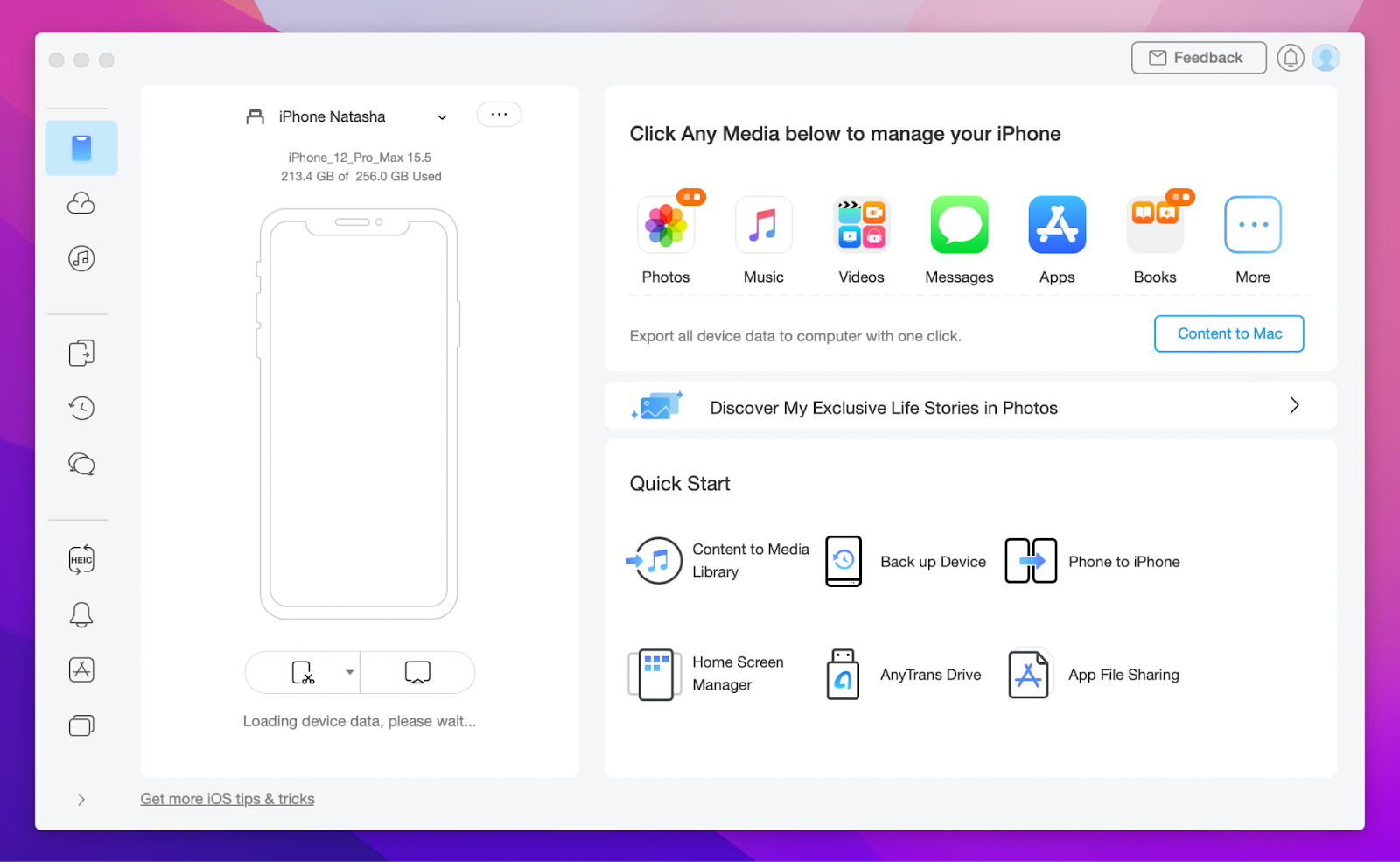 The app functions exactly like iTunes and offers a nice interface that is extremely minimal and clean (copy, transfer, sync, etc.). On top of that, it includes a ton of new capabilities, including a robust app manager, file manager, iCloud data explorer, and a way to quickly move files between your iPhone and your Mac (and vice versa) as well as between two linked iDevices.
Additionally, AnyTrans prevents duplication and continuous re-sync when copying files to your iOS device. In that regard, it treats your iPhone as a physical disk but still syncs just fine.
Is it legal to extract audio from YouTube?
The terms of service of YouTube are occasionally broken when audio content is downloaded (or "ripped"). So the answer is: it depends.
For instance, it should be acceptable if you convert your own YouTube videos using just non-copyrighted content. However, downloading content that is protected by copyright (such as from a music video) is against YouTube's terms of service.
Here're a few examples to clear things out.
It's OK to:
Make an MP3 out of your own personal YouTube videos (including recorded, copyright-free audio)
Convert someone else's YouTube video to MP3, after getting permission from the author
Download audio effects from your own or other people's videos (with permission)
Post converted MP3s on your own website together with the links to the original YouTube videos.
It's not OK to:
Convert a copyrighted music video into audio without permission
Convert (part of) a copyrighted movie into an audio
Convert a copyrighted podcast into an audio file.
The best way to download audio from YouTube
YouTube is arguably one of the best places where you can find your favorite song or some audio effects. The problem is that your song or audio effect is probably a video. In such a case, you'll need a YouTube converter to download a song or even a playlist from the site.
You may wonder, "what is the best YouTube to MP3 converter?" Although we covered both online converters, browser extensions, and third-party apps, the best and safest way for you to use on your Mac is any app from Setapp. These are Downie and Pulltube. When you use Setapp, you only receive the best apps because they have been hand-selected and confirmed to be part of the platform.
On top of that, Setapp gives you access to AnyTrans, the app that helps you easily transfer files between your devices, and to 240+ other apps for Mac and iPhone for any task you can imagine. All these tools are available to you absolutely free for seven days through the trial. Give Setapp a try. We know you'll like it!