How to extract images from PDFs on Mac
PDF (or portable document format) is among the most widely used types of documents worldwide. We regularly sign PDF contracts, read PDF books, show PDF presentations, send PDF designs, and more. The beauty of PDF is that it's like laminated paper — you can see everything inside perfectly, but you can't easily change it.
Although most of the time, you can easily copy text out of PDFs with images, it's a whole different story. To save images from PDF, you can't just drag them out or right-click on them as you do in your browser — they are somewhat protected in that way.
As with everything, however, there's a backdoor and there are quite a few ways that would allow you to extract images from PDFs you want. Those tricks range in the resulting quality and price, so we'll outline them here and you should feel free to pick the one that matches your circumstances.
Why Extract Images From PDFs?
Sometimes you really need to copy image from PDF — maybe you're redesigning something, maybe you need visuals for your presentation, or maybe just to save files for later inspiration.
For example, if you often use a popular service like SlideShare in your research, those come in PDFs, and it might be crucial to saving graphs, illustrations, visual ideas to references in your own work.
Note: Make sure to follow the applicable copyright directions when saving images from someone else's files.
You might be tempted to use free and easy PDF-extracting tools online, but beware — if you don't know service well enough, it might not only steal information in your PDF but also infuse malware in the resulting files.
Instead, try any of our recommended options below to save images from PDFs quickly and safely.
Save images from PDF with snipping tools
The easiest way to copy image from PDF is to use Mac's built-in tool for screenshots. The benefit of this is that you have complete freedom over what exactly you want to include in the result: image only, text only, image or text together, or even a collage. The downside is that the quality would be limited by the resolution of that particular area on your screen.
To copy image from PDF with a screenshot on Mac:
Open the PDF so the image you want is of the desired size
Press Shift + ⌘ + 4
Drag your cursor over the image. To fine-tune the shot, use Space and move the whole area at once.
Release the cursor, and the result will be saved on your Desktop as PNG.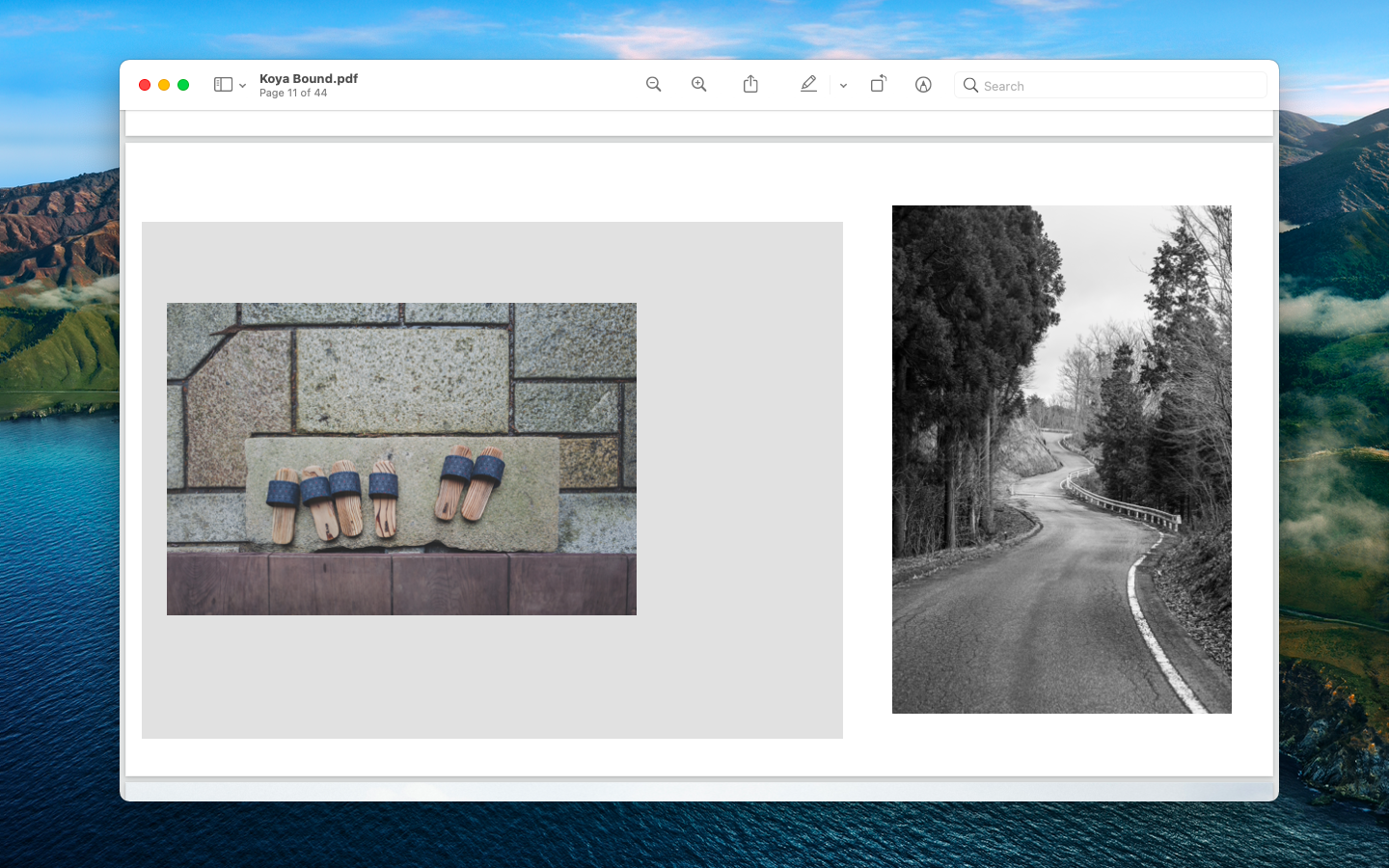 CleanShot X is a much more powerful screen-recording utility that significantly expands on the native tool's features. You can not only simply take a screenshot but also add a timer to perfectly position your shot or even do a scrolling shot to capture more of the vertical area (e.g., a full webpage).
At the same time, CleanShot X automatically hides your desktop icons, so you don't need to move them at all. You can also quickly record a video or GIF, annotate your result with comments right in the app (or blur sensitive information), and share the image via the CleanShot Cloud.
To save images from PDFs with CleanShot X, you can either set it as the default screen-recording app and follow the directions above or click its menu bar icon and choose the appropriate option from there.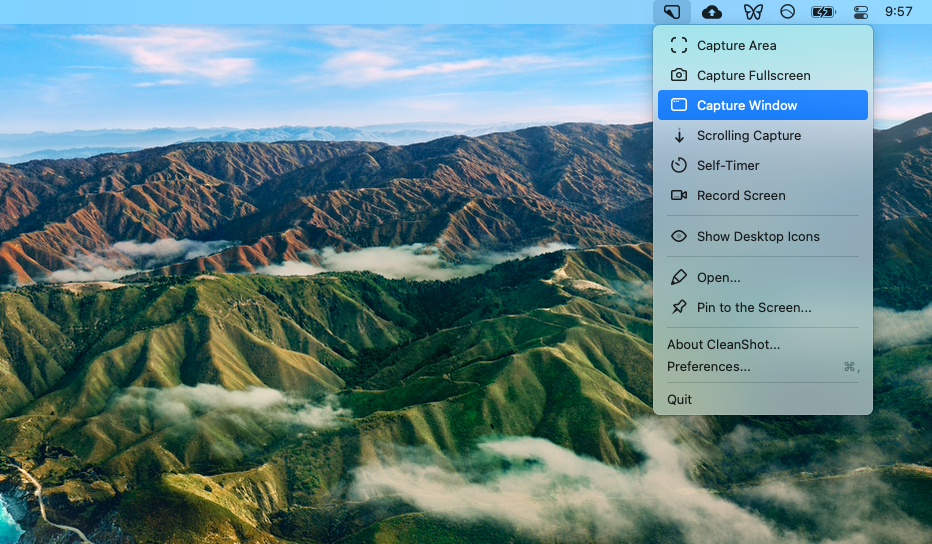 Extract images from PDF at once
When there are lots of images within a given PDF you want to access, you can use professional PDF software to try and export them. This doesn't always work, since some images can be protected from such functionality, but if it's just a regular document, it most likely will.
The easiest way to extract images from PDF at once is to use Adobe Acrobat Pro:
Launch Acrobat Pro
Go to Tools at the top menu
Pick Export PDF
Select File and choose your PDF
Go to Image and select the image format
Check "Export all images"
Click Export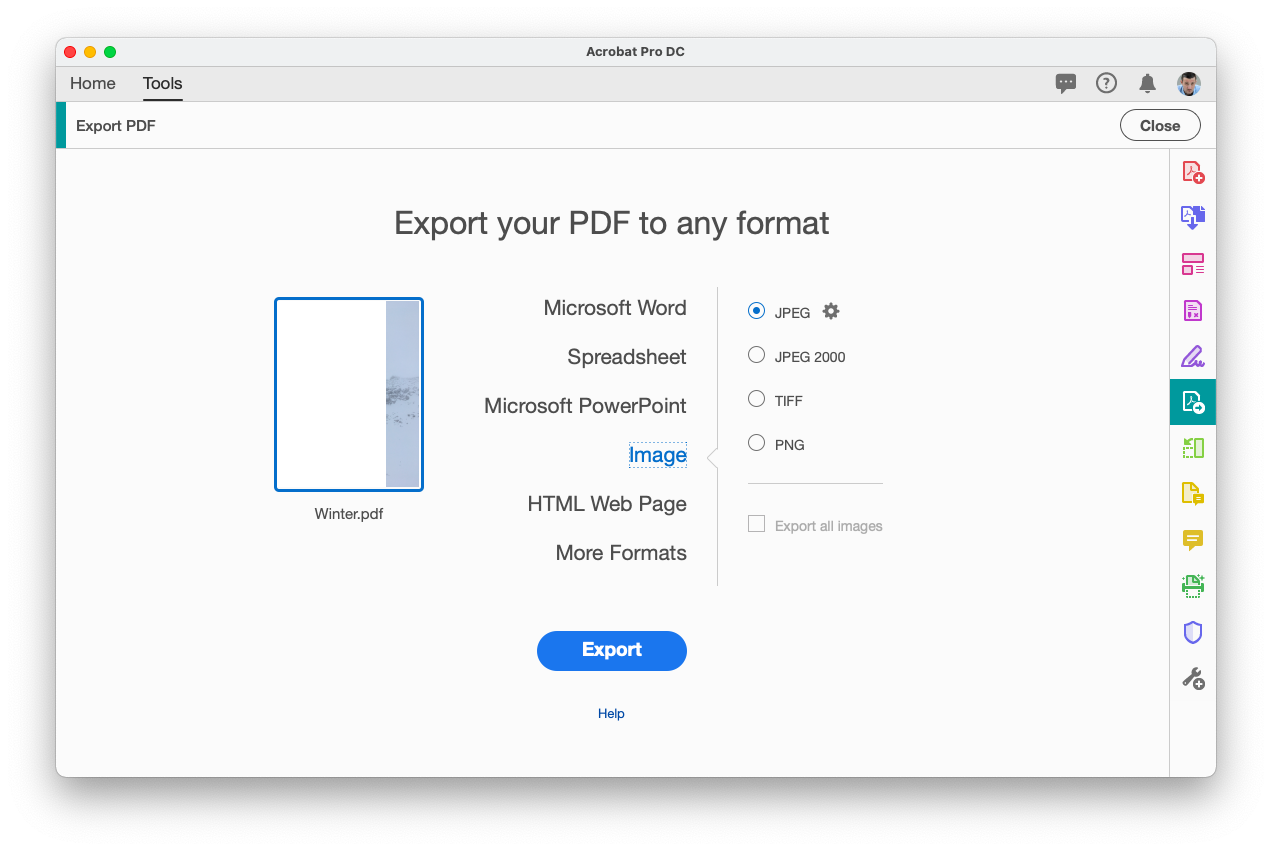 Besides PDFs, one of the most popular ways to share documents online is with Google Docs. Often these documents contain images, and there's no default way to save them — right-clicking doesn't bring up the right menu.
Instead, you should click File ➙ Download ➙ Web page. This will save a zipped archive on your Mac. When you unzip it, the folder will contain the text along with separate image files. But what's the best way to unarchive your files?
BetterZip is one of the quickest and most impressive archiving utilities out there. Not only does it instantly archives and unarchives files and folders, but it also lets you peek into the contents of any zipped archive and manipulate them without modifying the ZIP itself.
For example, when you drag and drop your Google Docs archive onto BetterZip, you can simply drag the images you'd like to use out of the archive without necessarily unzipping it. Feels like magic!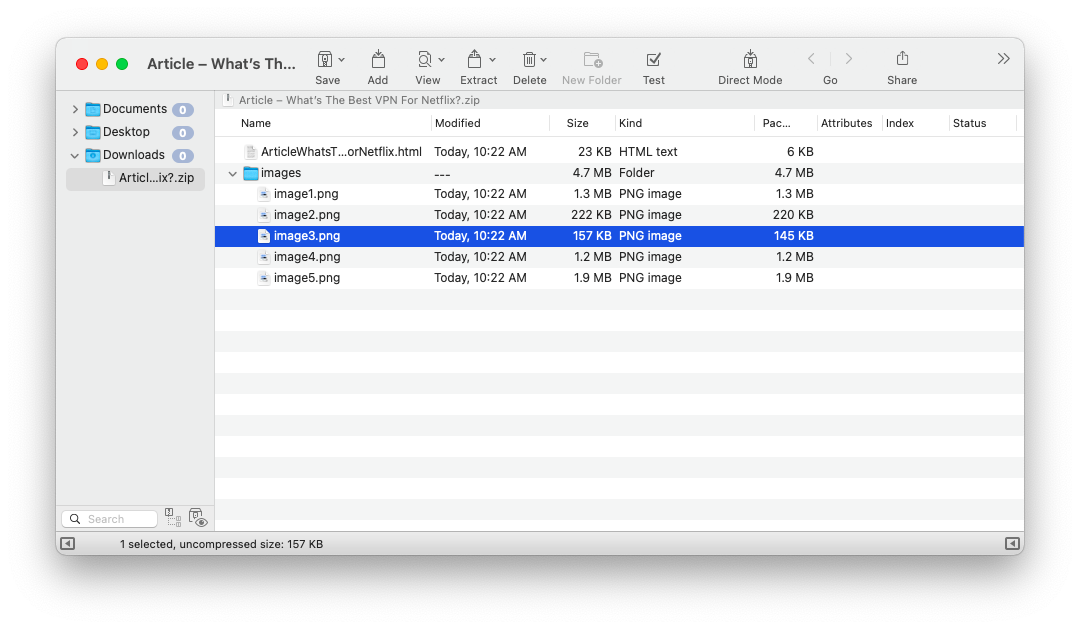 Copy image from PDF with Adobe Photoshop
The last option to extract images from PDF is to use Adobe Photoshop. Doing so is quite easy and does tend to extract the highest amount of images, even from books and other hard-to-break PDF files. The downside is that Photoshop is expensive. But if you already use it in your work, here's how to go about saving images with it:
Launch Photoshop
Drag and drop a PDF to it
In the Import PDF window, select Images, then OK
Each image would be opened as a separate tab. Feel free to export them as you regularly would.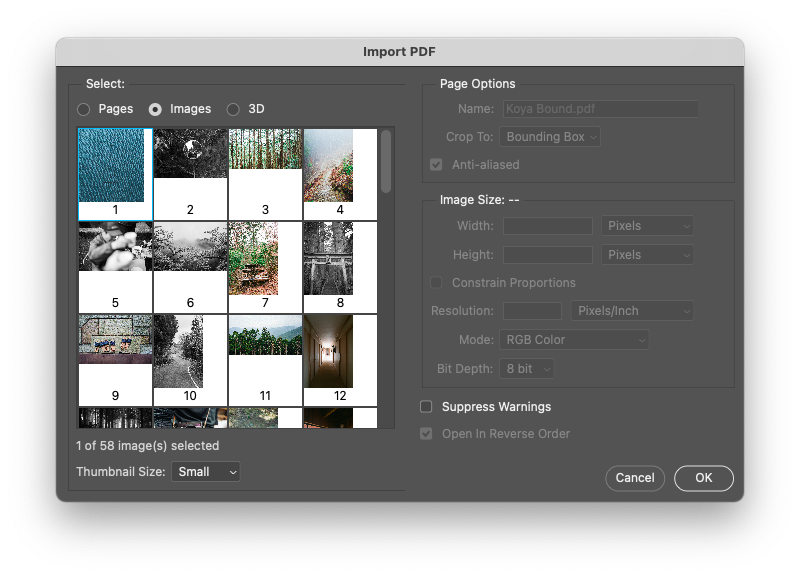 As you can see, there are quite a few ways to save images from PDFs. You can use Mac's default screen recorder or upgrade to CleanShot X, you can extract images at once with Adobe Acrobat or get images from Google Docs with BetterZip. And you can copy any PDF images directly with Photoshop as well.
Best of all, CleanShot X and BetterZip are both available to you for free for seven days via the trial of Setapp, a platform with more than 200 top-of-the-line Mac apps for any task at hand, from editing photos to blocking distracting websites. Try every Setapp app today at no cost and significantly expand your collection of favorites!