How To Use GeForce Now On Mac
Apple hasn't always been a stand-out brand name for gaming. From the first Mac until the mid 2000s, video games were almost exclusively dominated by Microsoft Windows PCs. As Macs started to reach hardware parity with their PC counterparts, developers could port games to macOS more easily, and gaming suddenly became a viable option for Apple users.
Today, popular titles like Diablo III, PUBG Mac, and Civilization VI prove that gaming has never been better for Mac — even though games generally run faster on PC. That is, until GeForce Now for Mac has been introduced.
What Is GeForce Now For Mac?
The best video games require powerful hardware to run smoothly. Unfortunately, the vast majority of Apple Mac specifications are less optimized for gaming, and more suitable for business or daily use.
For a long time, video game developers had to decide if it was worth porting their games to Mac when a large percentage of users couldn't even run them properly. Therefore, the library of available games for Mac wasn't able to keep up with PC.
Eventually, a solution presented itself. Instead of relying on Apple to make gaming-oriented hardware, developers realized that they could run their games on specialized gaming computers in a data center, then stream the content to their users over the internet.
One such service developed by Nvidia is called GeForce Now — a cloud-based gaming platform that relies solely on a strong internet connection rather than the complex and expensive needs of a powerful personal computer.
Now users can connect their favorite compatible games to GeForce Now for Mac (including games exclusive to PC) and run them at high quality without parting with big money.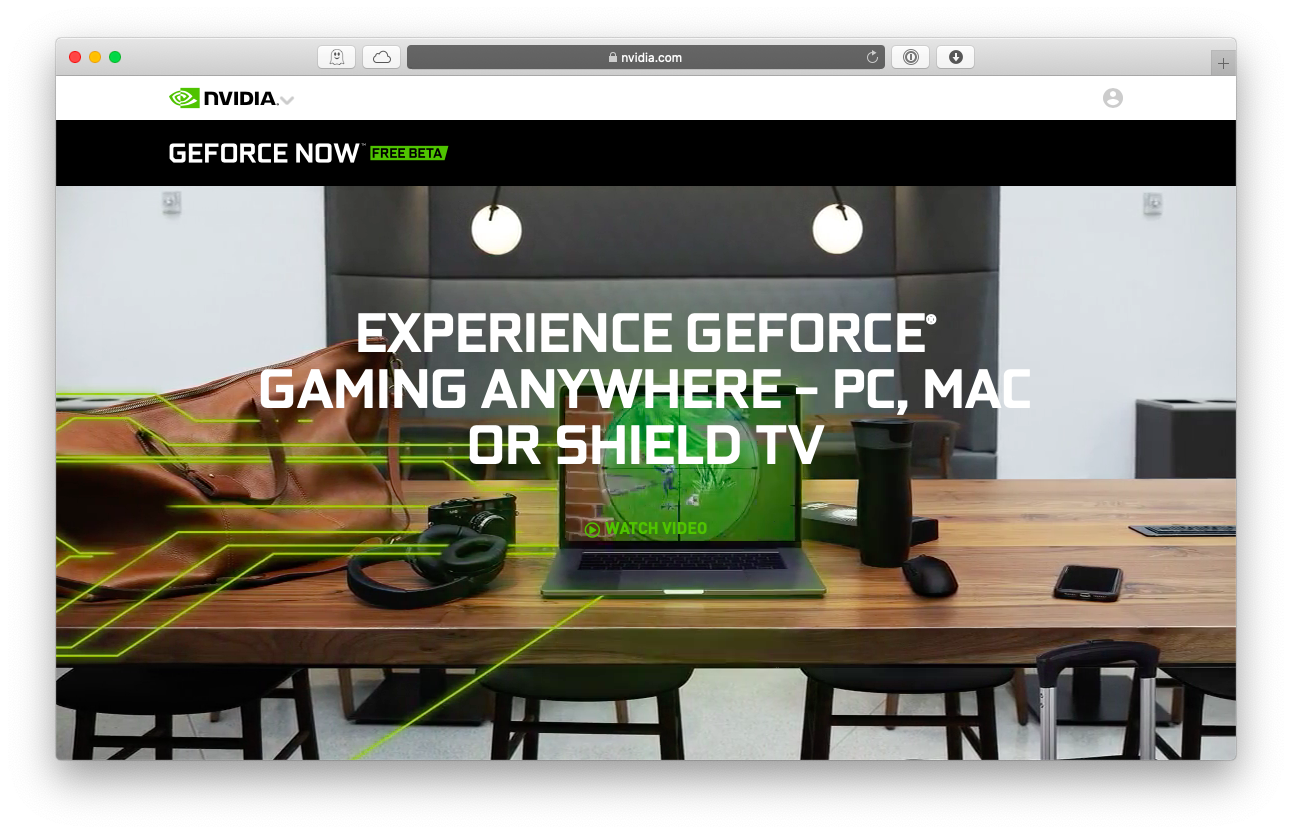 How to install GeForce Now on Mac
To download GeForce Now you don't need much — it's an application like any other that can be found online and that could be set up in just a few minutes. However, there are a few important considerations.
Unlike other cloud-based gaming platforms, such as Google Stadia, the GeForce Now price won't include the actual games, only access to the service. Additionally, there are some recommended specifications to encourage smooth performance, including a wired Ethernet or 5 GHz WiFi connection with minimum 15 Mbps and a Mac running 10.10 or newer.
GeForce Now is currently in free beta, so it's a fantastic time to trial the system before buying. Here's how to start an Nvidia GeForce Now download for Mac:
Head over to the Nvidia website and click Request Free Beta Access

Follow the instructions to create an account or sign into an existing one

Click on Download GeForce Now, then wait for it to complete

Once finished, drag the downloaded file into the Applications folder
Now that the Nvidia GeForce Now download for Mac is complete, it's time to play.
Note: Not every game is available on GeForce Now, so some prior research might be helpful.
How to use GeForce Now for Mac
GeForce Now games are widely available thanks to the Virtual Desktop technology. Essentially, the application allows users to access a real Windows PC remotely, which is equipped with powerful gaming hardware and connected to a super-fast internet data center.
Currently, GeForce Now is configured to run more than 400 titles, including Player Unknown Battlegrounds for Mac, Fortnite, Assassin's Creed, and Rocket League. Many of the supported games are pre-installed, so users don't have to wait to play.
Additionally, all of the Nvidia GeForce Now games are kept up to date with the latest patches and fixes, ensuring the most recent content is available at any time.
Here's how to get started with the GeForce experience on Mac:
Open GeForce Now from the Applications folder or Dock

Sign into an existing GeForce Now account

Connect third-party game libraries like Steam, Battle.net, and uPlay to GeForce Now with the appropriate login credentials

Once finished, GeForce Now games will be shown on the dashboard

Click on a desired game launch, however, note that some games may require time to install first
Although GeForce Now harnesses the power of remote computers, there are still many variables which can affect the speed and reliability. That's why it's important to ensure that your macOS is also running optimally for streaming and gaming outside of GeForce Now.
Optimize your Apple Mac for gaming
Over time, many instances of macOS will become cluttered with old files and useless apps which can slow down system performance for games like PUBG Mac. Rather than manually identify and resolve each potential issue, there is clever software that can do it automatically.
CleanMyMac X is a simple, lightweight app that cleans up disk drives and optimizes macOS for gaming in a few clicks. In fact, CleanMyMacX does much more than just a basic cleanup, including:
Uninstalling any app completely, including a handy shredder function to leave no trace behind. To make this even easier, CleanMyMacX will present a list of apps that aren't used often.

Removing fragmented files automatically without getting rid of anything important

Protecting macOS from malicious software with the Malware Removal tool. Based on the most recent attack libraries, games can run at full speed without being slowed down by background viruses.

Optimizing the general performance of any Mac by letting CleanMyMac X run a series of smart scripts designed to seek extra speed

Configuring privacy settings for web browsers, including the ability to manage cache files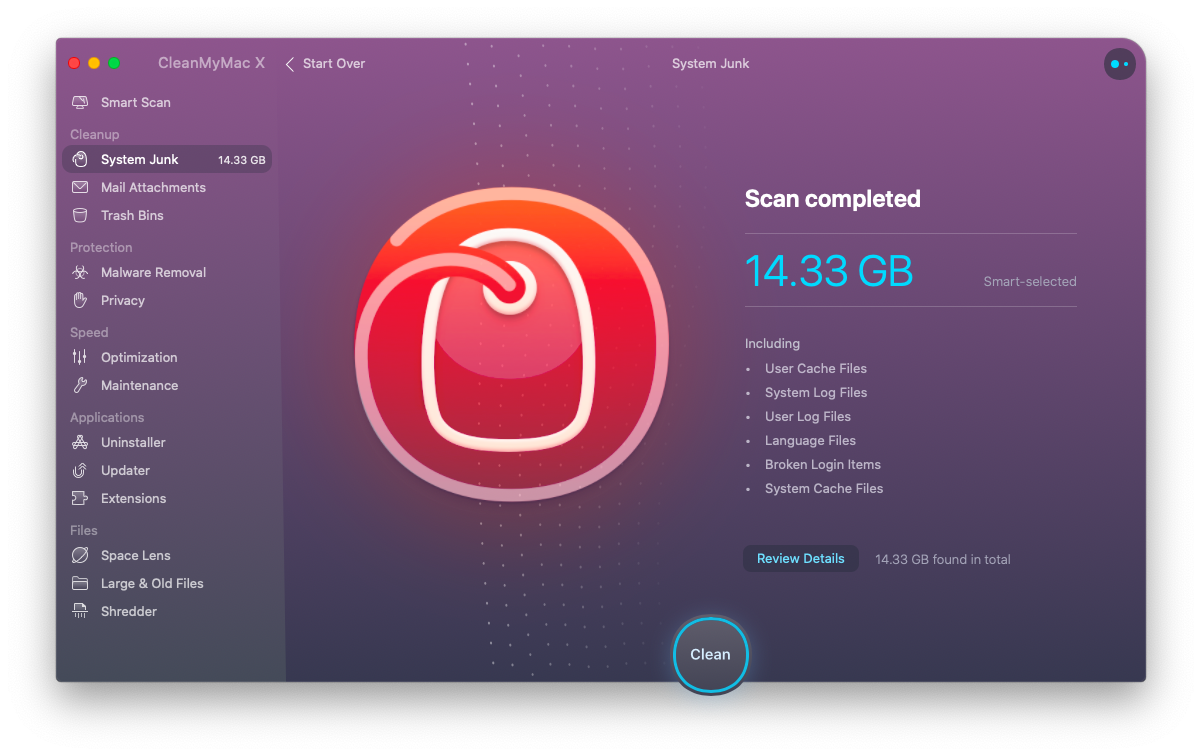 Using CleanMyMac X is as simple as going through its different scans in the sidebar and running the right one for your situation. It's best to launch CleanMyMac X every month or so to ensure things are secure, clean, and operating at top speed alongside your GeForce Now.
Maximize battery life for gaming on the go
One of the best parts about GeForce Now is that it can run on almost any Mac or MacBook manufactured in the last ~10 years. This means that older machines suddenly have a new lease on life when it comes to gaming — however, the downside is that GeForce Now can use a significant portion of battery.
Fortunately, there's something that can help with that. Endurance is a utility for Mac that can manage to extend battery life by up to 20% with a collection of smart flexible settings. Some of its best features are:
Lowering screen brightness gradually to avoid the disappointment of a sudden change

Throttling CPU and processing speed down when it's not needed for day-to-day use, then dialing it back up when it's time to game

Getting notified about which apps are using the most battery, then slowing them down or snoozing them automatically to avoid power hogging

Configuring power and battery settings from the Mac menu bar in just a few clicks. Getting started with the default setup, or tweaking as needed.

Disabling the use of power-hungry Adobe Flash programs automatically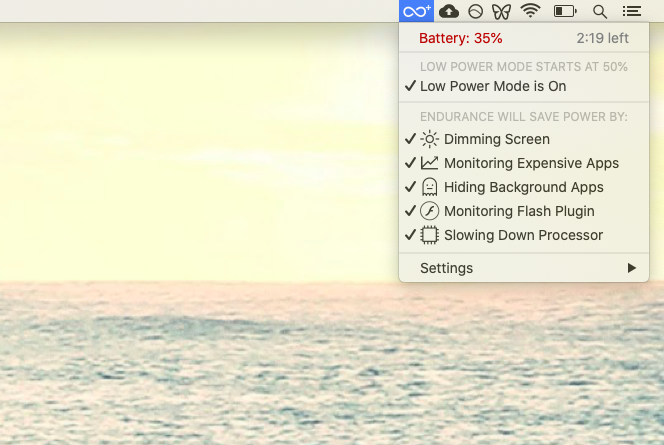 With Endurance set up and ready to go, MacBooks around the world can game for longer using GeForce Now. With your system now clean and ready for a long session, the last step is to figure out how it's performing when gaming.
Monitor Mac gaming performance
Sometimes the best way to improve gaming performance is to find out exactly where the bottlenecks are. Instead of guessing, consider using iStat Menus to see important system statistics at a glance. iStat Menus is a full-featured system monitor that integrates seamlessly with the Mac menu bar — perfect for understanding how everything is running during any game:
See an overview of common statistics such as CPU and GPU usage, fan speeds, temperatures, and more

Customize the iStat Menus interface to only show specific information, while hiding the rest. Either minimize each statistic to a seperate icon in the menu bar or expand them into one clickable window to keep things clean.

Select from a range of different color schemes, including a dark mode

Configure notifications for statistic alerts, such as CPU temperature reaching a certain level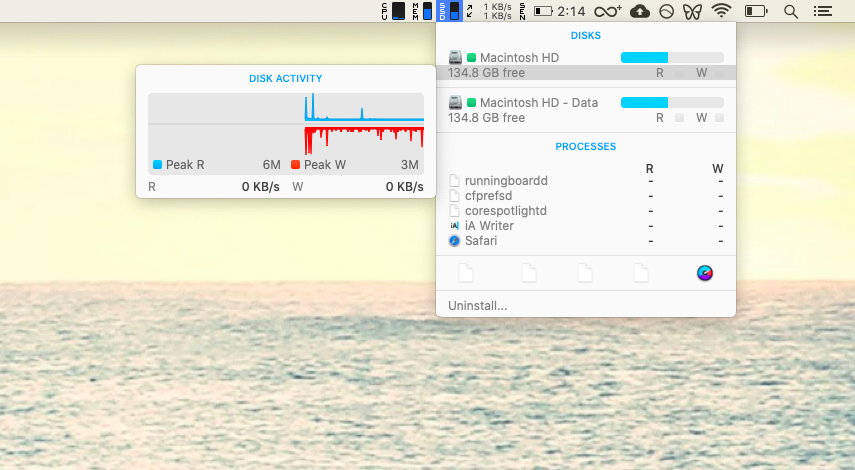 The best part about getting set up for the GeForce experience on Mac is that CleanMyMac X, Endurance, and iStat Menus can be trialed for free with Setapp — a subscription service for Mac that grants access to more than 150 indispensable apps. To get started, head over to the website and sign up in a few simple steps. With everything running smoothly, Player Unknown Battlegrounds for Mac will be better than ever — just don't forget to download GeForce Now once everything is ready.