The Best Mac Games In 2023
Since the early days of Apple, Macs have not been known for their video game support. While Apple was focusing on their beautiful operating system and tightly controlled experience, Windows was branching out into an open platform that gave rise to highly innovative video games.
However, over the past few decades, the gap between platforms has been reduced significantly. Apple today has an impressive library of good games for Mac, thanks to a more popular hardware platform, and even released its own subscription model for gaming — Apple Arcade.
So now that gaming on Macs is both viable and compelling, what are some of the best Mac games in 2021?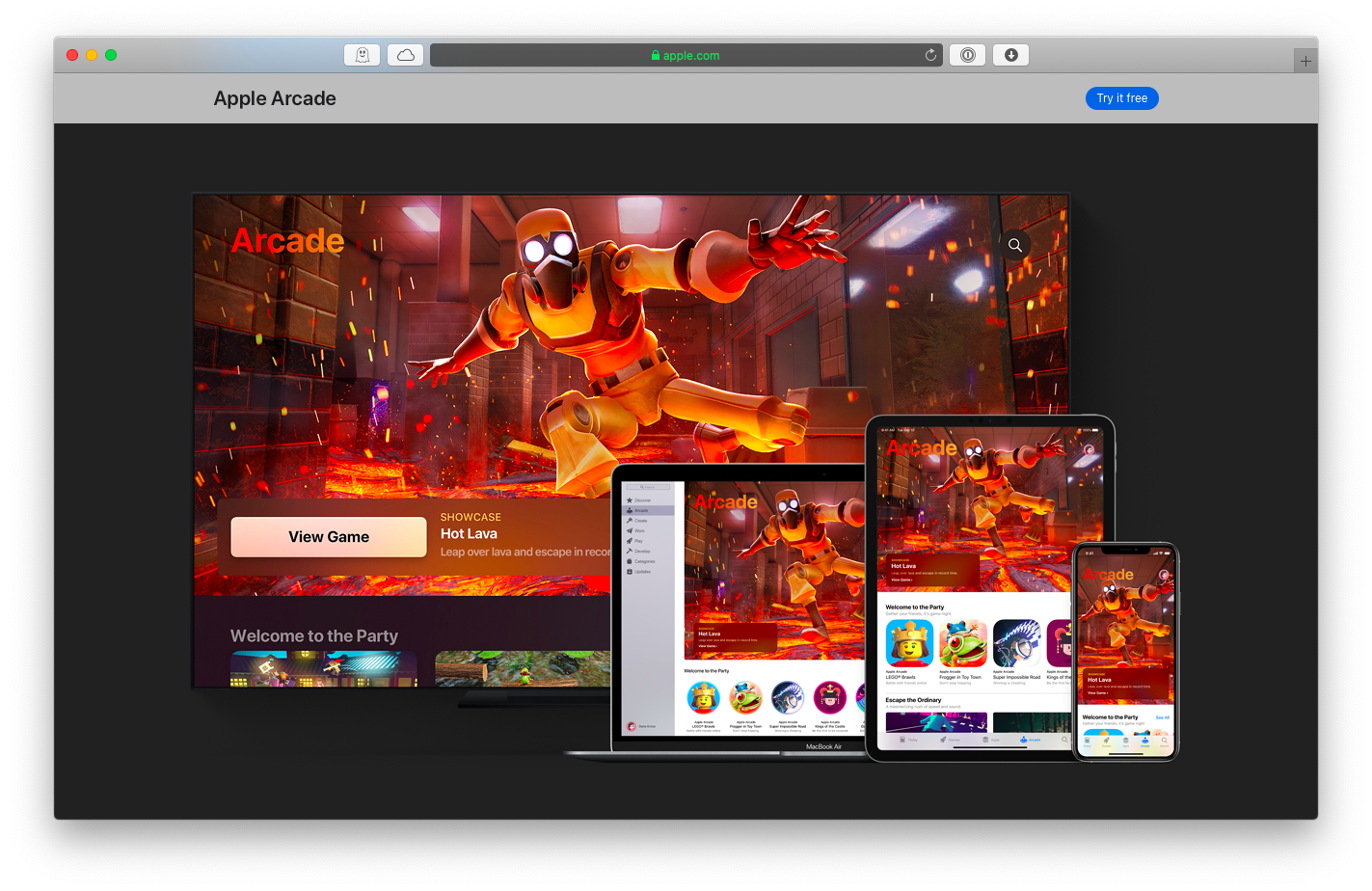 The Story Of Gaming On Macs
The main reason that Windows PCs enjoyed a greater selection of games than Apple is simply due to hardware. Apple has always produced their own proprietary hardware and software, which has allowed it to maintain a higher degree of control over how its systems physically look while ensuring its design standards are upheld for a consistent experience.
Contrarily, Microsoft made its Windows operating system open to run on a wider selection of hardware. For example, Dell could assemble its own hardware and then licence the Microsoft operating system accordingly. By opening up to more flexible hardware, Windows PCs were able to take advantage of the latest graphics and CPU innovations upon release — something critical in the early days of video game development. More importantly, Windows had a greater user base, which simply meant it was a more attractive business opportunity to develop games for the PC over Mac.
That was until Apple Macs started to borrow from some of the same open hardware architecture as PCs. Suddenly, video games made for PC could be easily ported to the Mac platform, which was becoming capable of running games smoothly due to newer, more powerful hardware.
That said, your hardware specifications are still an important consideration when looking for the best games on Mac.
The best hardware for Mac games
Generally speaking, video games fall into three broad categories — indie games (casual, made by one or a few people), e-sport games (competitive games which are usually fairly accessible to run), and blockbuster games (often requiring powerful hardware to run smoothly).
Almost any modern Apple Mac, including MacBooks, made in the past 5–10 years can run indie games without hassle. However, e-sport and blockbuster games may require you to pay more attention to the Mac's specifications before attempting to run them.
When deciding if your Mac is going to perform well for gaming, consider some of the following:
Ensure your Mac has a dedicated graphics card (GPU). Many Macs, and especially MacBooks, use onboard graphics chips, which are built into the CPU unit. While efficient, these are usually not powerful enough to run really taxing games.

Aim for at a quad-core CPU, as many modern games take advantage of the extra cores over older units

Demanding games will usually call for a minimum of 8 GB of system RAM, but if you're a multi-tasker or creator you might want 16 GB instead

Ensure you have enough hard disk space, as newer titles can take up a lot of storage. If you plan to have multiple games installed at once, you'll want at least 256 GB of fast storage, preferably SSD over HDD.
Now that you know what kind of hardware is best for gaming, it's time to look at some good games for Mac that will run well on your machine.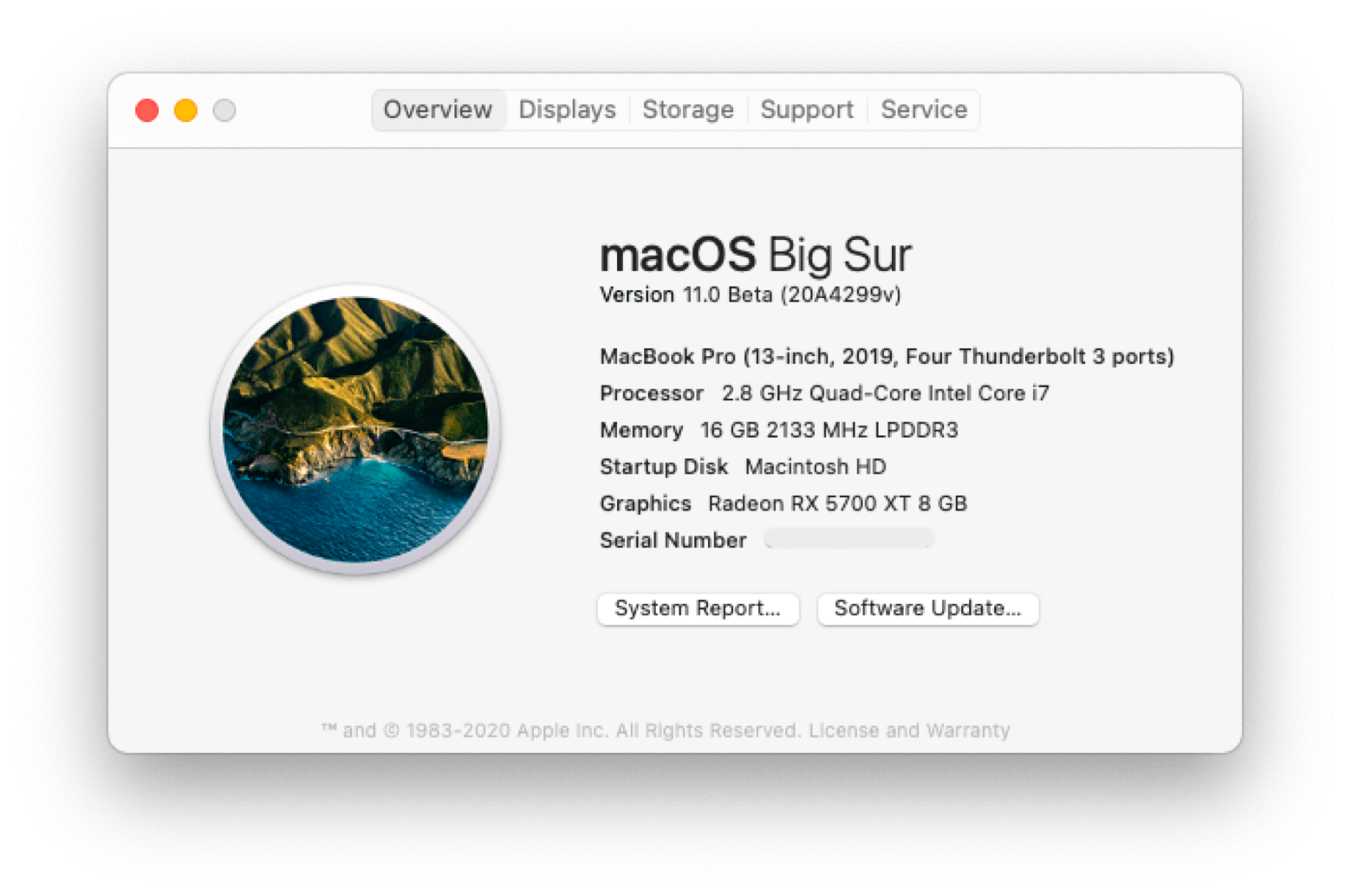 The best Mac games in 2021
The library of available games for Mac is constantly being updated with new and exciting titles — especially on the popular digital store called Steam and the App Store game collection.
However there are a few Steam games for Mac that really stand out — many of which were critically acclaimed titles on Windows PC before being ported across.
Here are some of the best Mac games in 2021 to get you started:
Diablo 3 is an action role playing game (ARPG) that's all about loot. Level up your magic-wielding hero and slay thousands of demon-spawn in the search for more powerful gear and items. You can even play online or cooperatively with friends. Best for intermediate to powerful machines.
Cuphead is a retro-styled run-and-gun for up to two players which lets you tackle an increasingly challenging roster of bosses. Known for its beautiful cartoon-style graphics, Cuphead is a pleasure to look at while being fairly simple to run, and is one of the best Steam games for Mac. Ideal for basic machines, including MacBooks.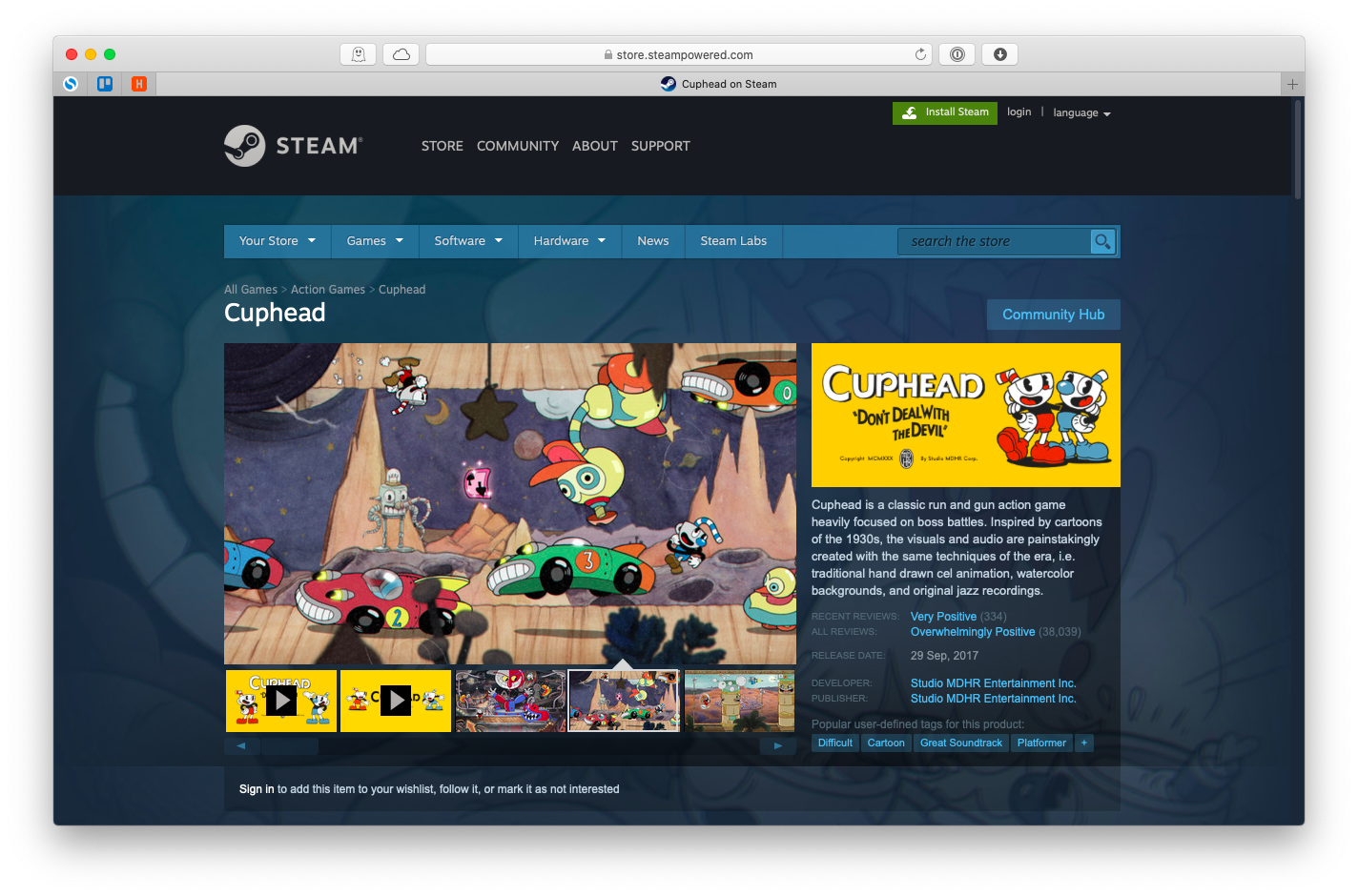 Fortnite is one of the world's most popular online games for Mac, which finds you landing on an island and fighting other players to be the last standing. The addictive recipe of land, loot, shoot, and survive has become a world-wide phenomenon — especially as one of the top free games for Mac.
Civilization VI is one of the best games on Steam, period. It's the latest instalment of a long-running series that lets you build entire civilizations from scratch. Advance through the ages, expand your empire, and use resources wisely to defeat your opponents through a variety of means. Reviews have shown Civilization V to be one of the best Steam games for Mac for years, and Civilization VI should become available soon. Better enjoyed on intermediate to powerful machines.
Starcraft II is one of the best free games for Mac, which lets you command one of three space-faring armies and battle them against each other for victory. It's also one of the most popular online games for Mac ever.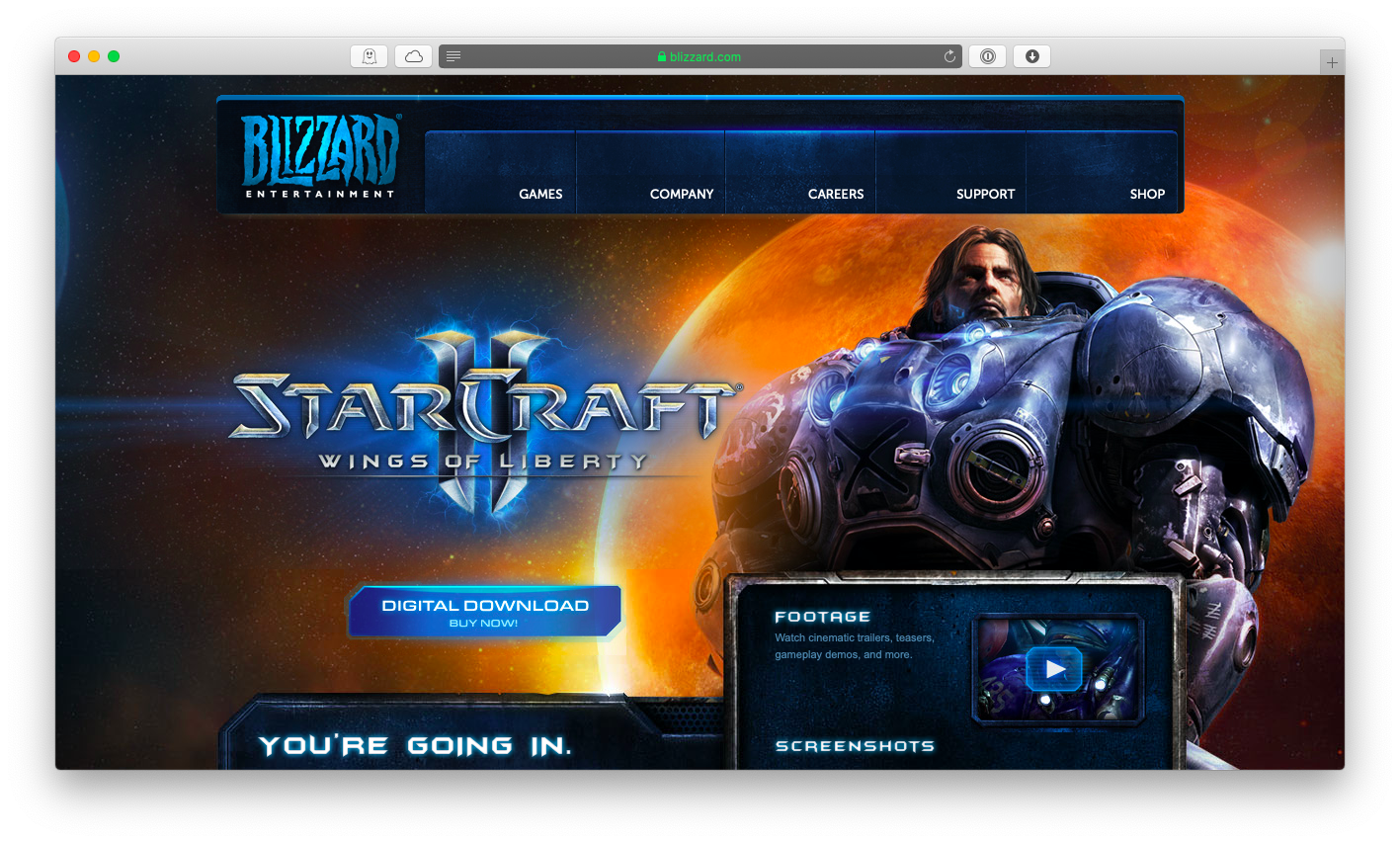 Those are just a handful of the many exciting titles to land on Mac in recent years, with more being added every day. Even if you have an older Mac, you might be able to game comfortably without paying for costly hardware upgrades.
However, given that Macs don't always have the same hardware options as their more powerful PC counterparts, it's important to ensure your Mac is best prepared for high-speed gaming. This is especially critical for e-sport games, such as Fortnite, where one small hiccup or performance hit could cost the match.
Thankfully, you don't need to be an advanced Mac user to optimize it for faster performance — developers have spent years making clever apps that can do just that for you.
Troubleshoot your internet connection
If you're playing any online game, the first thing to check is that you have a strong and stable connection. Many users mistake slow performance with their hardware, when in fact it can be isolated to their internet.
Unfortunately, mousing over the WiFi icon in your menu bar doesn't tell you enough. That's why WiFi Explorer was created. This app presents a much richer view of your network status with a few must-have features:
See the band, range, signal quality, and security status of all available networks in your vicinity

Use the network analyzer to identify channel or coverage conflicts. This is very useful for apartment buildings where WiFi routers are competing with each other for signal.

View simple recommendations by WiFi Explorer to improve your connection based on best practices

If you're still running into issues, make use of the extensive help manual, which can help guide you through the troubleshooting process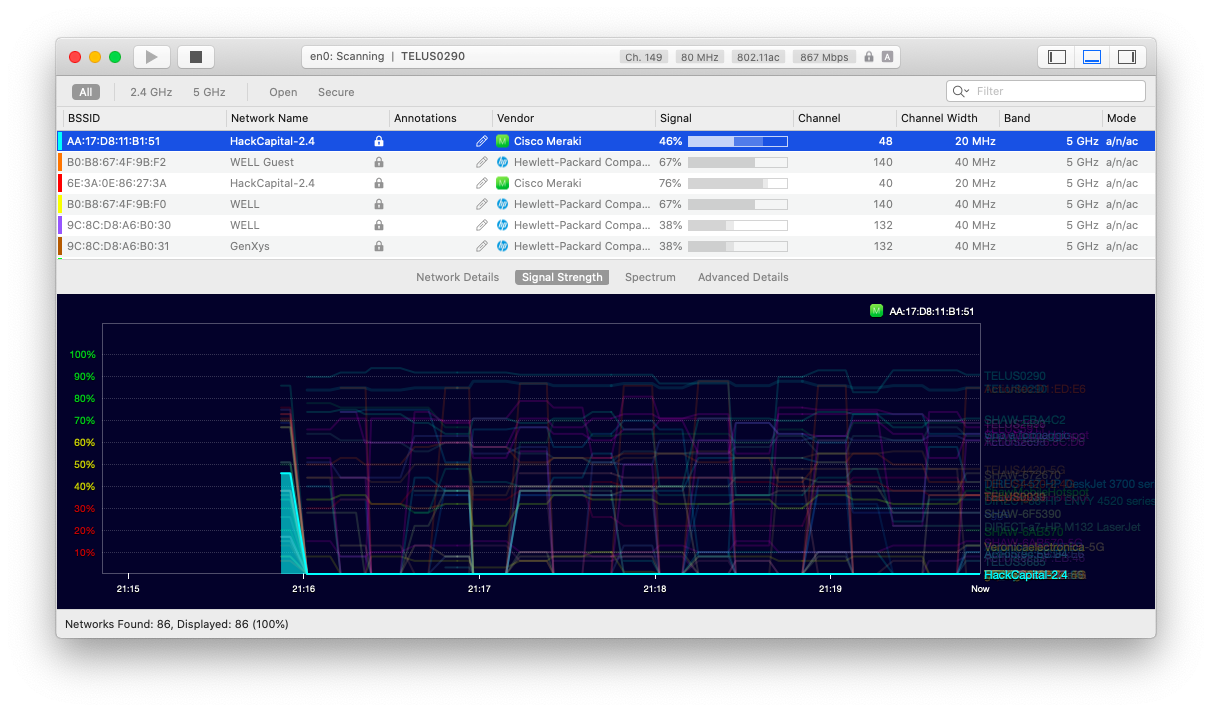 Optimize disk space for your Mac
When you're running out of disk space, the best games for Mac can begin to crawl because there's not enough room to write new data to the drive. CleanMyMac X is a lightweight app that lets you manage your disk space and maintain your Mac for optimal performance. Some of its best features allow you to easily:
Uninstall any app from your hard drive, including a shredder function to leave no trace behind. See a simple list of apps that you don't use often, making it easier to determine what should go and what should stay.

Perform a disk cleanup in just a few clicks, removing any unnecessary or fragmented files that can accumulate over time

Protect your Mac from malicious software with the Malware Removal tool. Based on the most up-to-date attack libraries, your games can run at full speed without being hindered by background viruses.

Optimize the performance of your Mac by letting CleanMyMac X run a series of scripts designed to surface some extra power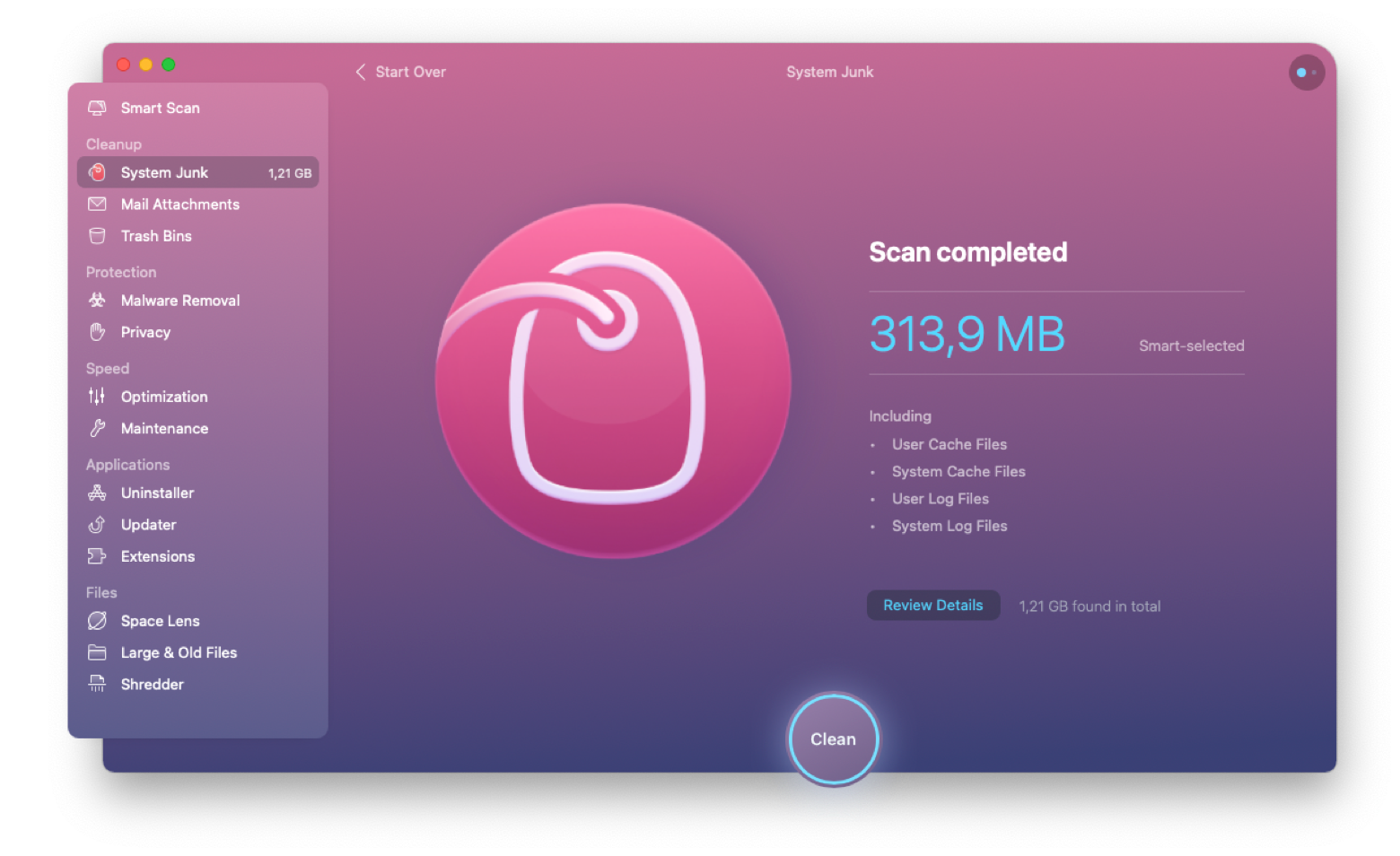 Monitor your Mac game performance
Half of knowing how to improve your Mac's performance is understanding what the bottlenecks are. Instead of blindly speculating, use iStat Menus to see your current Mac status at a glance while playing the best games on Mac. iStat Menus is a fully fledged system monitor that integrates seamlessly with the menu bar. Some of the core features let you:
See an overview of your Mac's status, including CPU and GPU usage, fan speeds, temperatures, and more

Customize your view, ensuring you're only seeing the information you care about. Either minimize each figure to an icon in your menu bar or expand them into a single clickable window that provides more information.

Experiment with different color schemes, including a dark mode that's easy on the eyes

Configure alerts that trigger when certain system performance criteria are met. For example, if your GPU temperature exceeds a specific figure, you can be notified.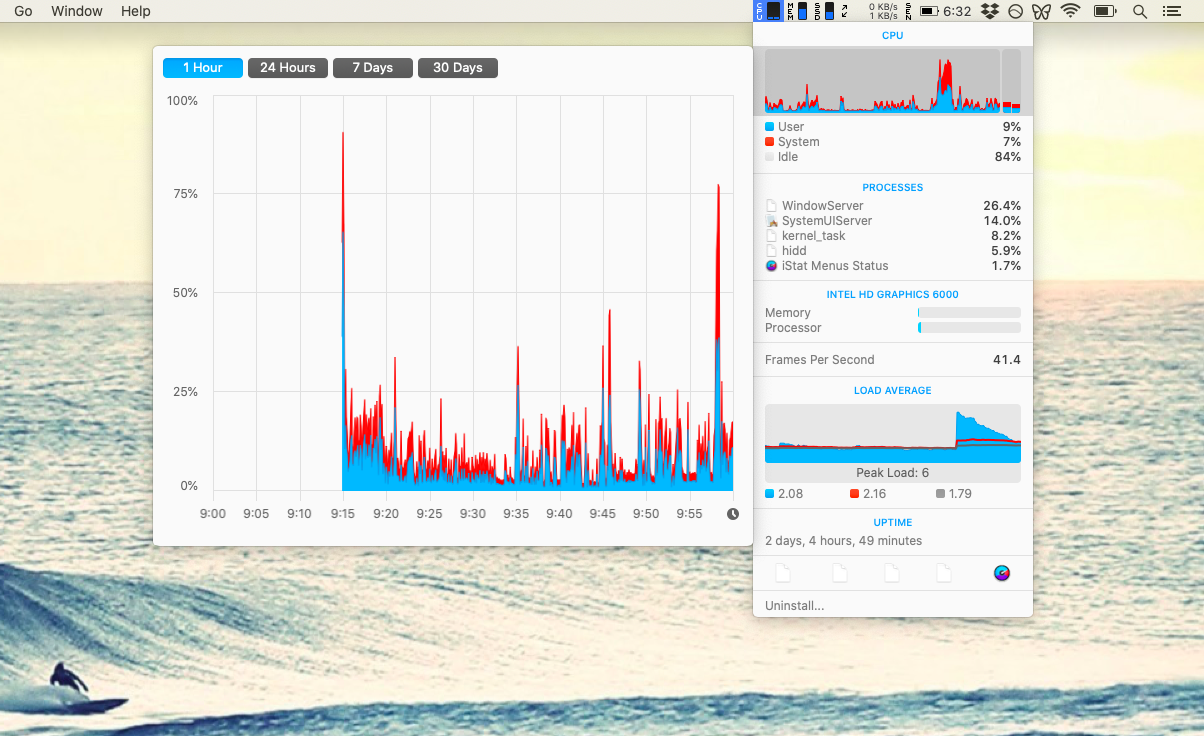 It may sound like a lot of preparation, but when it comes to gaming you know that the extra performance can go a long way.
The best part is that WiFi Explorer, CleanMyMac X, and iStat Menus mentioned above are available for a free seven-day trial through Setapp — a subscription service for Mac which gives you access to over 200 powerful apps. Just head over to the Setapp homepage to get started, and you'll be playing the best games for Mac right on your current laptop in no time.