How clear Origin cache on Mac
Over 50 million people get and play their games through Origin — an online game distribution platform by Electronic Arts that's known for such games as FIFA, Need for Speed, Apex Legends, and more.
Origin is available on both Windows and macOS, and can be used to purchase games separately or get a subscription to EA Play to access games for a monthly fee.
Since games are getting more demanding every year in terms of CPU, RAM, and SSD resources required (games can now routinely take up over 50 GB), they can quickly slow down your Mac, which makes playing more games more difficult.
To solve this problem, it's useful to know what Origin cache is, how you can reset Origin on Mac, and how you can go about deleting Origin cache files, if needed.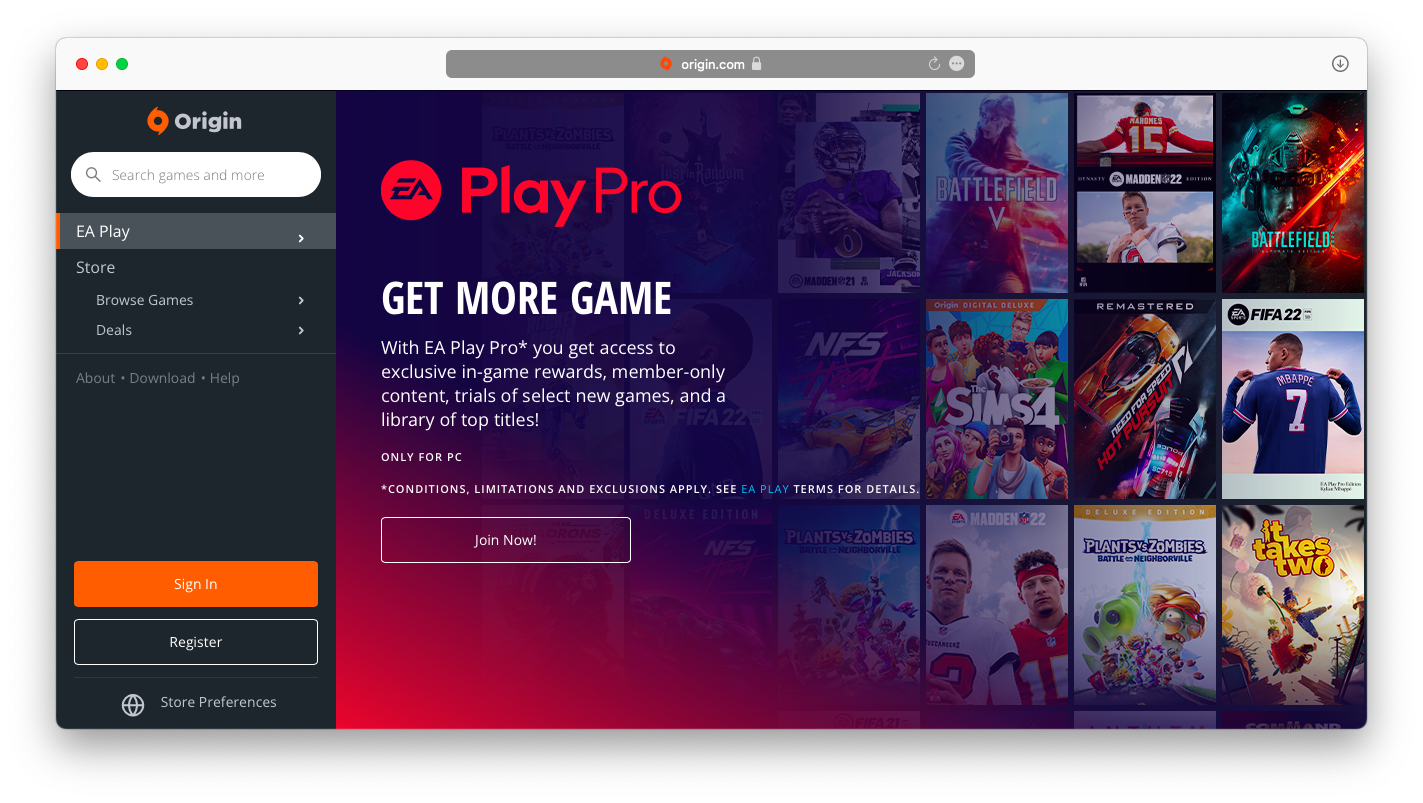 What is Origin cache?
Practically all apps (and websites), including Origin, leave cache files on your Mac. These files contain various data and pre-configured settings to help games and other software load faster — which is exactly what you want!
So having Origin cache is essential. Moreover, if Origin detects no cache files, new ones would be created.
However, cache files are constantly changing, which makes them prone to errors, such as:
Having Origin offline mode stuck
Being unable to download updates
Not being able to download games
Getting stuck while trying to download games
Missing games from the Origin library
In addition, old cache files tend to accumulate and occupy more and more space on your Mac without being used.
All these are the reasons for you to consider deleting Origin cache files. from time to time (just like you'd do with web browser cache files). Not sure how to do it? This guide is for you.
How to clear Origin cache manually
If you find that Origin is stuck or your Mac is slowing down because of Origin cache accumulation, you can delete those cache files manually.
Here's how to clear Origin cache:
Go to Finder
From the menu bar, select Go ➙ Computer
Navigate to Macintosh HD ➙ Library ➙ Application Support
Find the Origin folder
Move the DownloadCache folder to Trash
Empty your Trash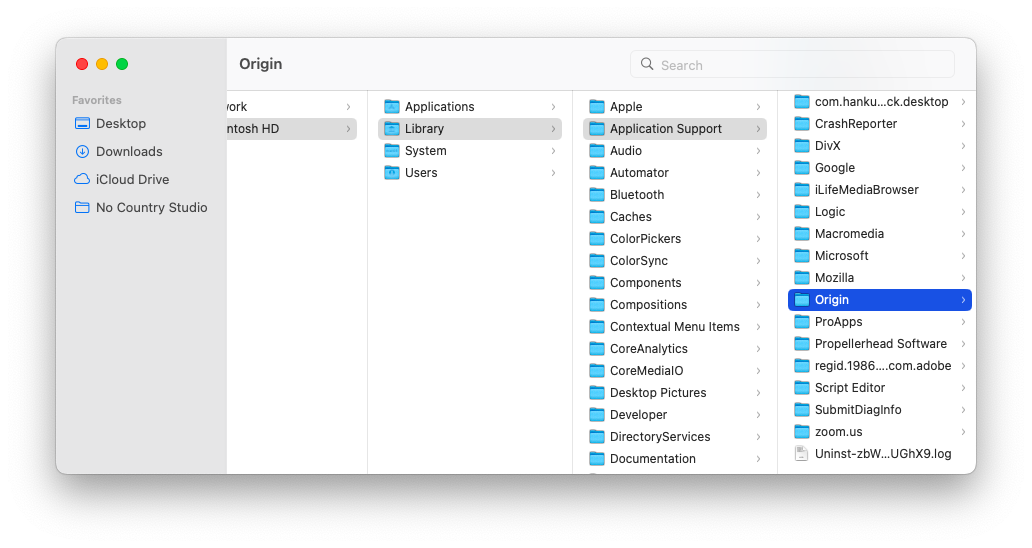 How to clear Origin cache in seconds
Getting rid of the Origin cache manually is always an option. But it can be quite complex — you might be unsure whether you're deleting the right folder, for example. It's also easy to forget some steps in the process.
A much easier way to delete cache is to rely on automatic optimization software like CleanMyMac X.
CleanMyMac X is a powerful optimization app that makes it easy to get your Mac in shape at the click of a button. You can delete cache from various apps, free up space, uninstall unneeded software, remove malware, clean up system files, and much more.
As a cache cleaner tool, CleanMyMac X doesn't remove all types of cache files, but helps optimize user cache and app cache. Here's how to do it:
Launch CleanMyMac X
Navigate to System Junk
Click Scan
Click Review Details
Deselect All
Go to User Cache Files
Select Origin.app Cache
Clean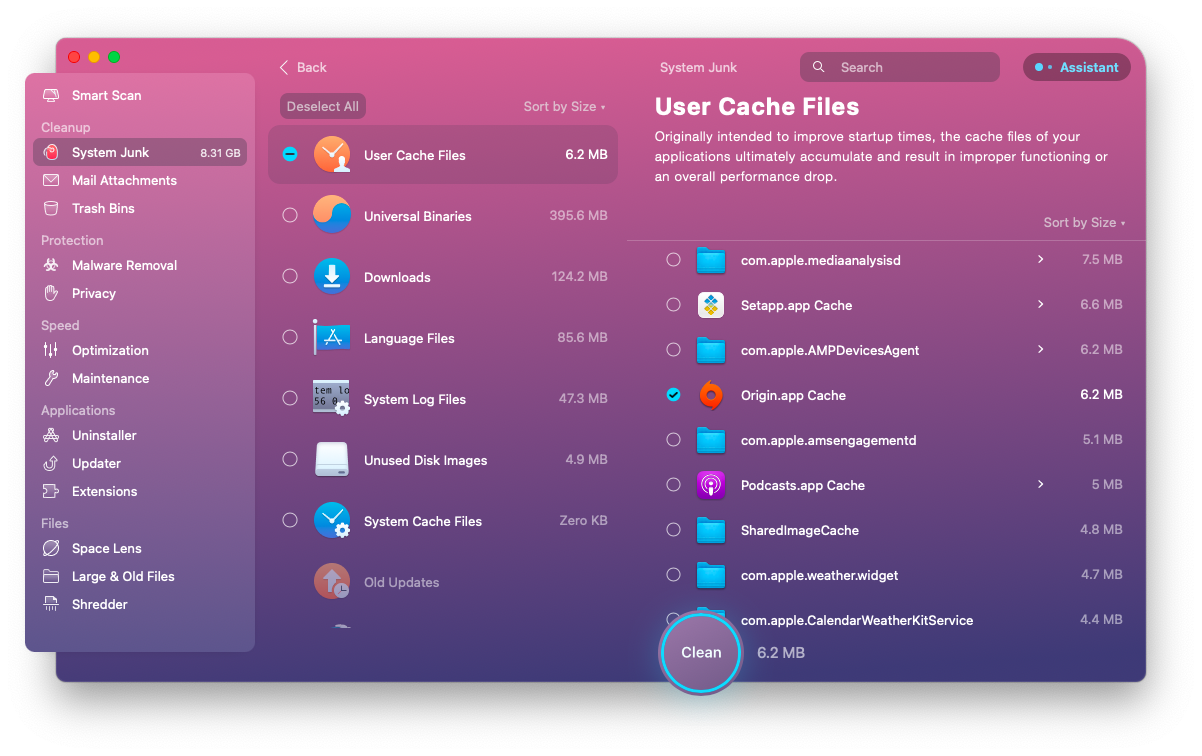 How to reset Origin on Mac
Another trick to getting Origin offline mode stuck problem resolved is resetting the Origin app to its original state.
One way to do it is to download the official Reset Origin tool from Electronic Arts. Install the tool, launch it, click Reset Origin, then download the latest version of Origin itself and reinstall it.
There's also a much simpler way — using CleanMyMac X.
Here's how to quickly reset Origin with CleanMyMac X:
Launch the app
Navigate to the Uninstaller tab
Select Origin
Change the dropdown to Reset
Click Reset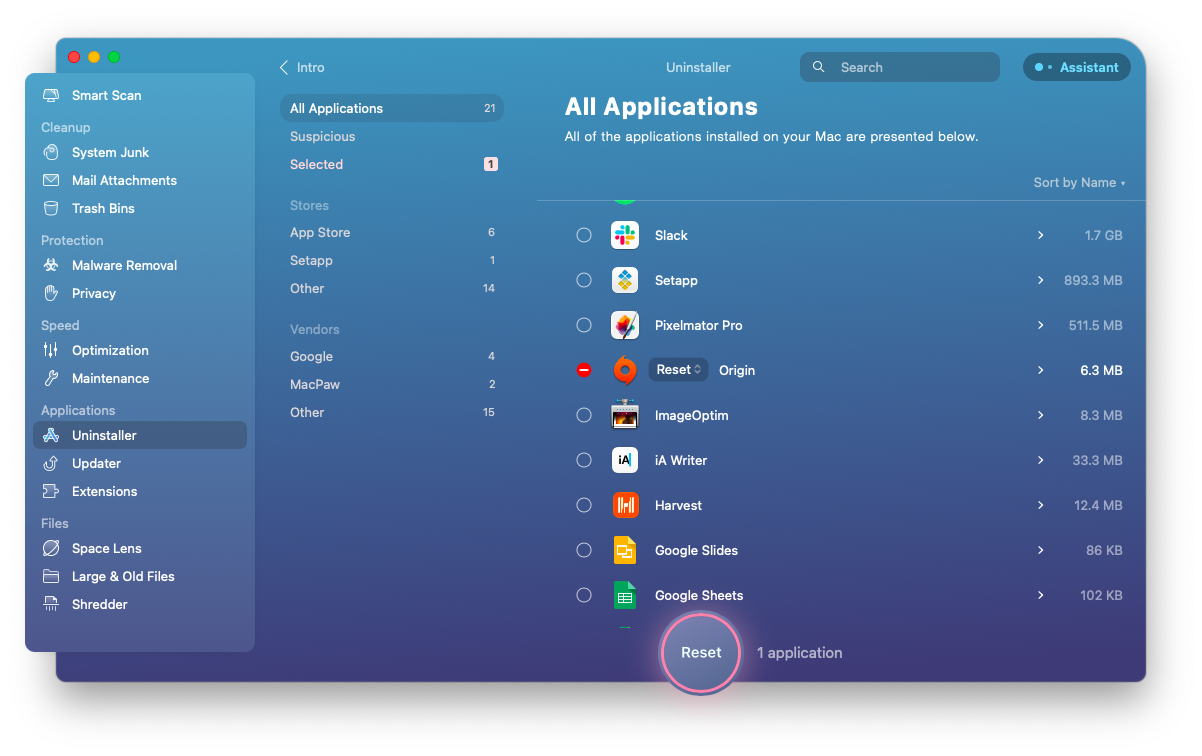 As you can see, problems with Origin cache can be resolved manually with Finder or really quickly with CleanMyMac X. For serious issues, consider resetting the Origin app back to its factory settings, either with the EA reset tool or, again, with a few clicks in CleanMyMac X.
Best of all, CleanMyMac X is available to you absolutely free for seven days through the trail of Setapp, a platform with more than 230 apps for Mac and iOS to solve any problem that you can imagine, from accurate weather forecasts (Forecast Bar) to getting rid of duplicate files (Gemini). Try every Setapp app at no cost and instantly improve every workflow on your Mac.