The best dynamic wallpapers for Mac
For as long as computers had a graphical interface, what to do with the vast space behind all the icons, which we call desktop, has been a nagging question. Soon enough, desktop wallpapers appeared — the most famous of which was Bliss, a landscape photo taken in Sonoma County, California. But is there anything more boring than that today, 20 years later?
Luckily, now we can set any desktop wallpaper we like. And most of us do, since they reflect our mood and sense of style. However, the technology has been evolving too — especially with the release of dynamic desktop wallpapers by Apple in macOS Mojave.
Let's review what these dynamic backgrounds are, how time wallpapers have changed our perception of what's possible, and how you can create one yourself easily right now.
What Are Dynamic Wallpapers?
Dynamic wallpapers introduced by Apple in 2018 set a new precedent in what everyone thought was a feature that couldn't be improved upon. The idea behind dynamic backgrounds is that the point of the view of the image stays the same while its light source changes throughout the day from sunrise to sunset and throughout the night.
While most people think that time wallpapers are basically real-time videos, they are in fact a collection of images taken from the same spot over a 24-hour period with an accompanying text file that describes the position of the Sun in each shot. This also means you can create your own dynamic desktop wallpapers if you so wish.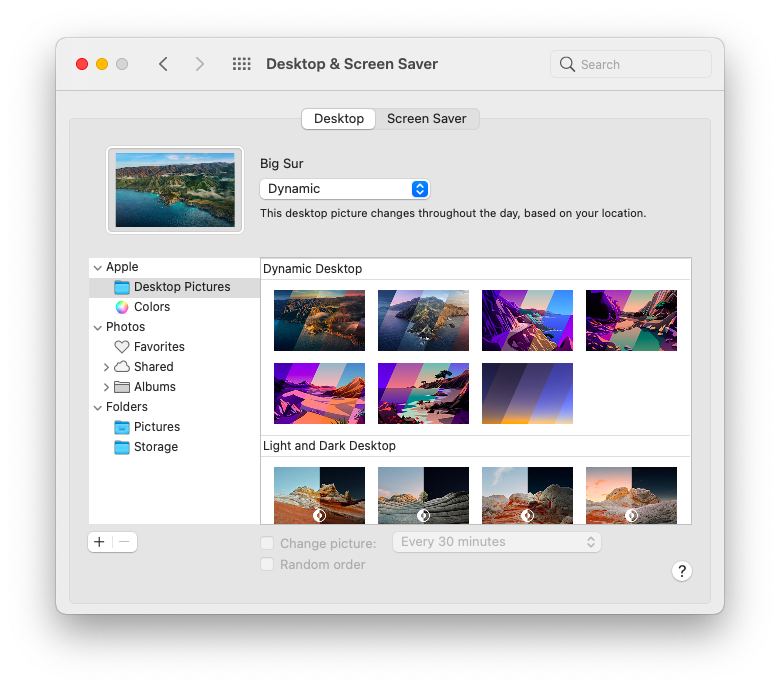 How to create dynamic wallpapers for Mac
Unsurprisingly, the hardest part of creating dynamic wallpapers is actually getting outside and taking photos from the same spot for 24 hours. Once you've done that, you can use a straightforward console application to describe them properly in a text file.
Notice that dynamic wallpapers aren't simple images, but rather .heic files. As you compress all your images into a correct .heic output, setting up your own dynamic desktop wallpaper is easy:
First switch your desktop to one of the dynamic wallpapers already in macOS. You can find them in System Preferences ➙ Desktop & Screen Saver ➙ Dynamic Desktop.
Locate your newly created time wallpaper, right-click on it, and select Set Desktop Picture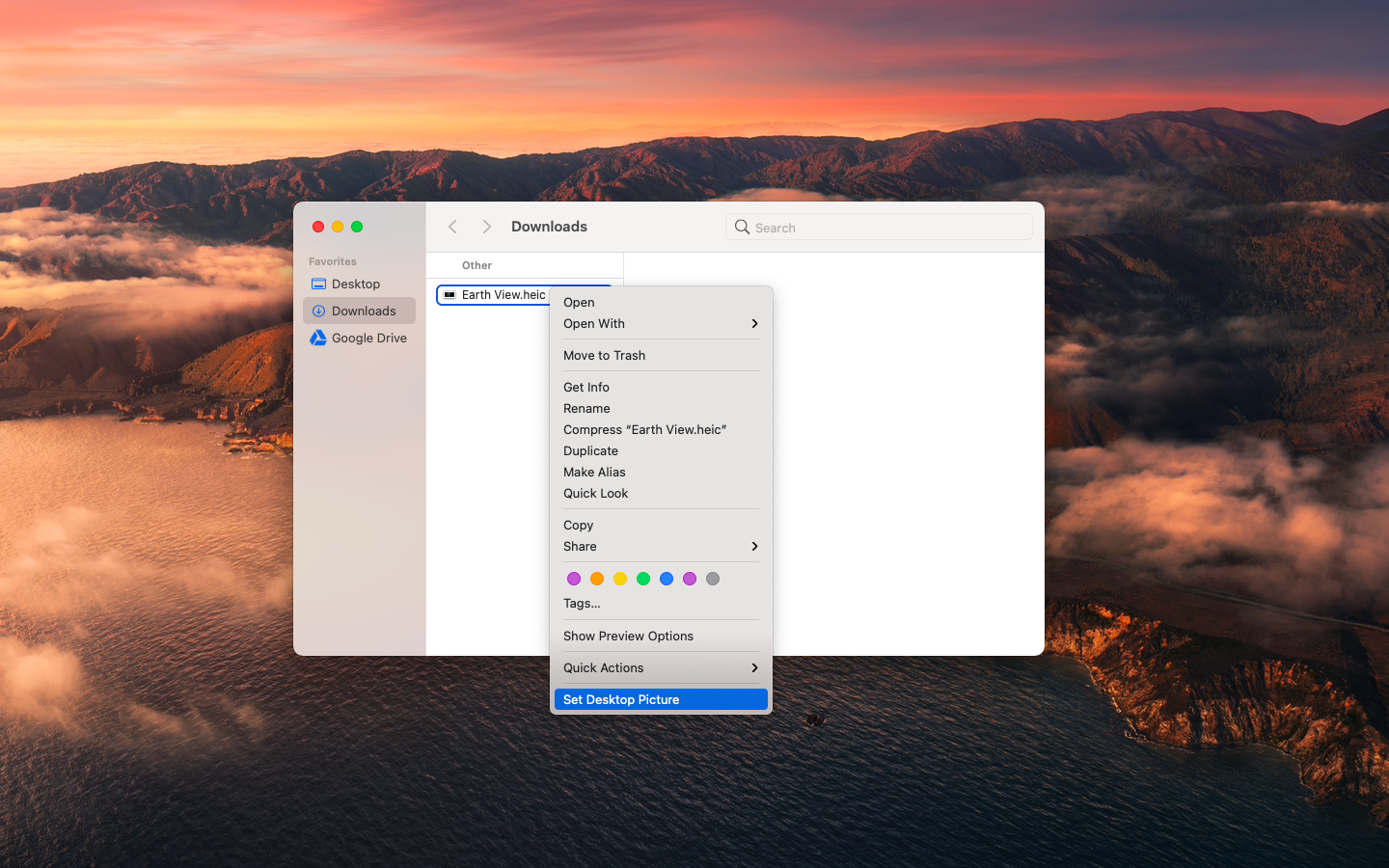 That's it. The moving aspect of the dynamic desktop wallpaper should be automatically activated.
Where to get more dynamic wallpapers
If you're into dynamic desktop wallpapers, macOS Big Sur currently offers seven of them, which is a big improvement over two that were available in Mojave, but still not much.
Creating your own dynamic backgrounds sounds exciting, but even if you go down that path, it's hard to imagine you would make more than a few — after all, it's a crazy time commitment!
So, now the question is, where do you get new dynamic wallpapers for Mac? You have a few options.
First, check out Dynamic Wallpaper Club. It's a community that has been organized right after macOS Mojave came out to source dynamic desktop wallpapers from creators all over the world. The platform features dozens of cool time wallpapers and even has its own tool to make dynamic wallpaper creation easier. The downside is that since it's free, there are not that many high-quality dynamic wallpapers available.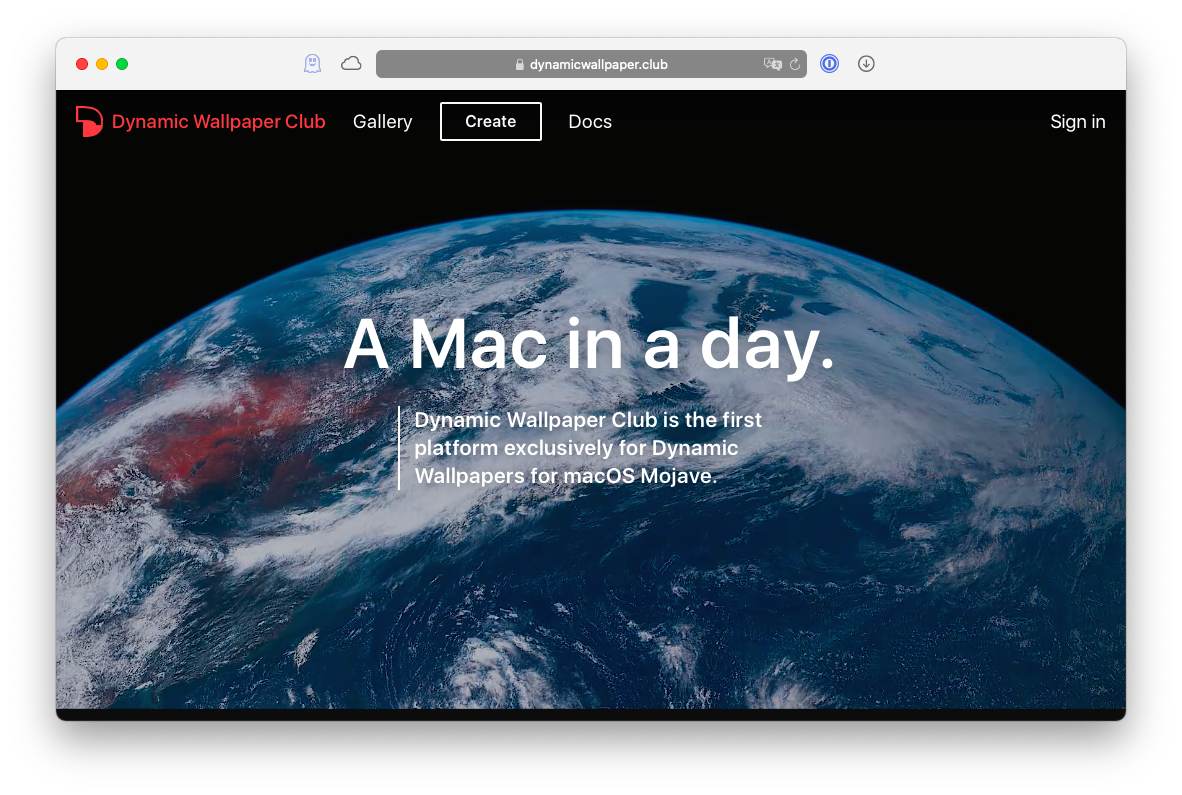 24 Hour Wallpaper is currently the leading dynamic wallpaper solution available on Mac. This utility lives quietly in your menu bar panel, from where it lets you automatically manage which wallpaper is displayed out of its gigantic HD library and match your timezone to the wallpaper image. You can even set it to see multiple scenes throughout the day.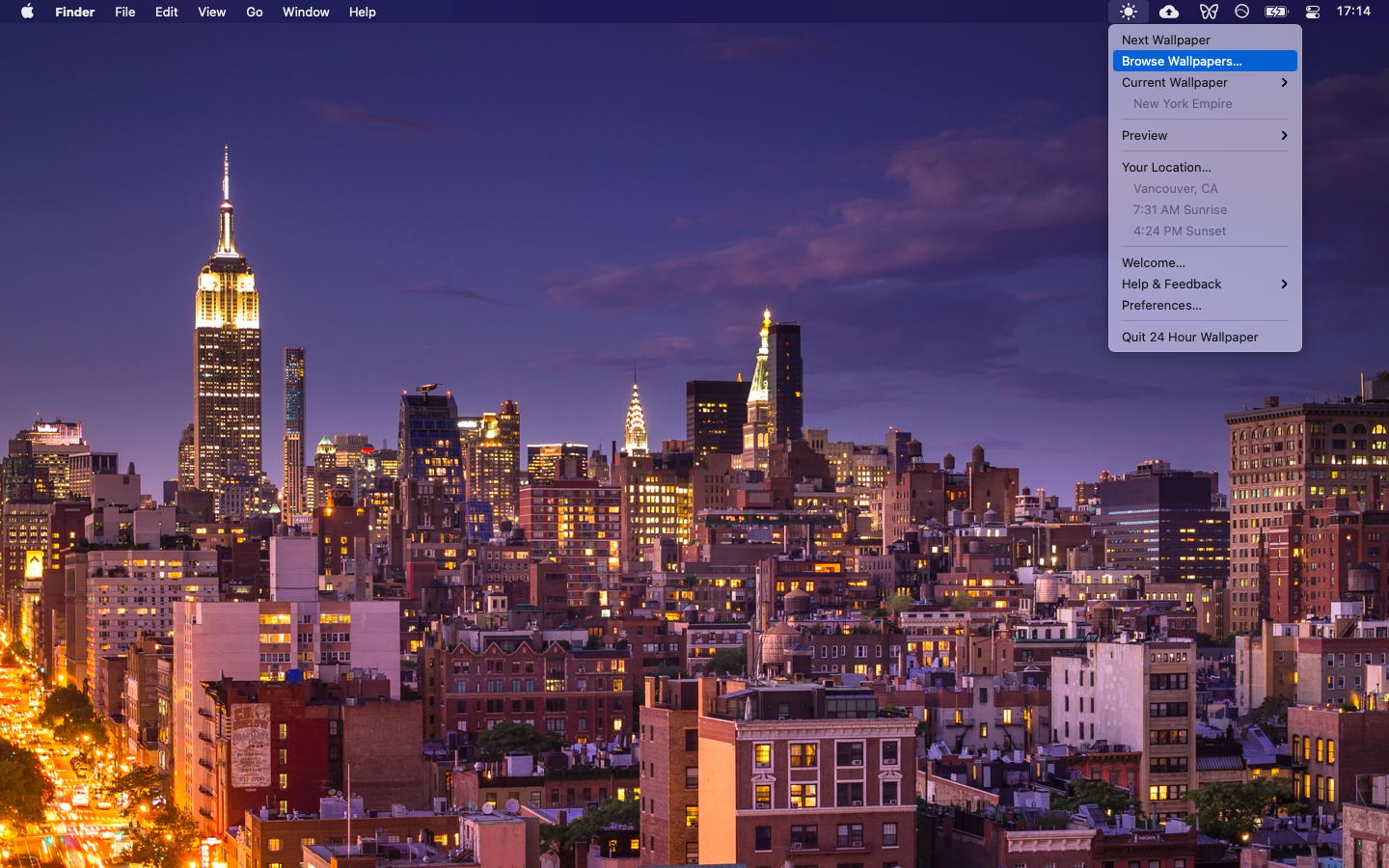 Using 24 Hour Wallpaper will never cease to amaze you, with its diversity of landscape and stunning photography. However, what do you do if you find out that dynamic wallpapers are not really your cup of tea and you feel better having the same desktop throughout the day. Where do you go to source regular wallpapers of the highest quality?
Wallpaper Wizard has got you covered. Just like 24 Hour Wallpaper, this app lives primarily in your menu bar and boasts a massive library of more than 25,000 images in 4K resolution, ready to show off your beautiful Retina display. You can browse through the collection and pick your favorite — whether it's nature, people, sports, etc. — or even save lots of images you like to a roll that would switch your desktop as often as you want.
To set up a roll in Wallpaper Wizard:
Go through the collection and Add to Roll all the images you like
Navigate to the Roll tab at the top
Click the cog to configure the settings up to your preferences, picking the time interval (from 15 minutes to one week) and specifying behavior on multiple monitors. You can also pause the roll here at any time to continue with a static wallpaper.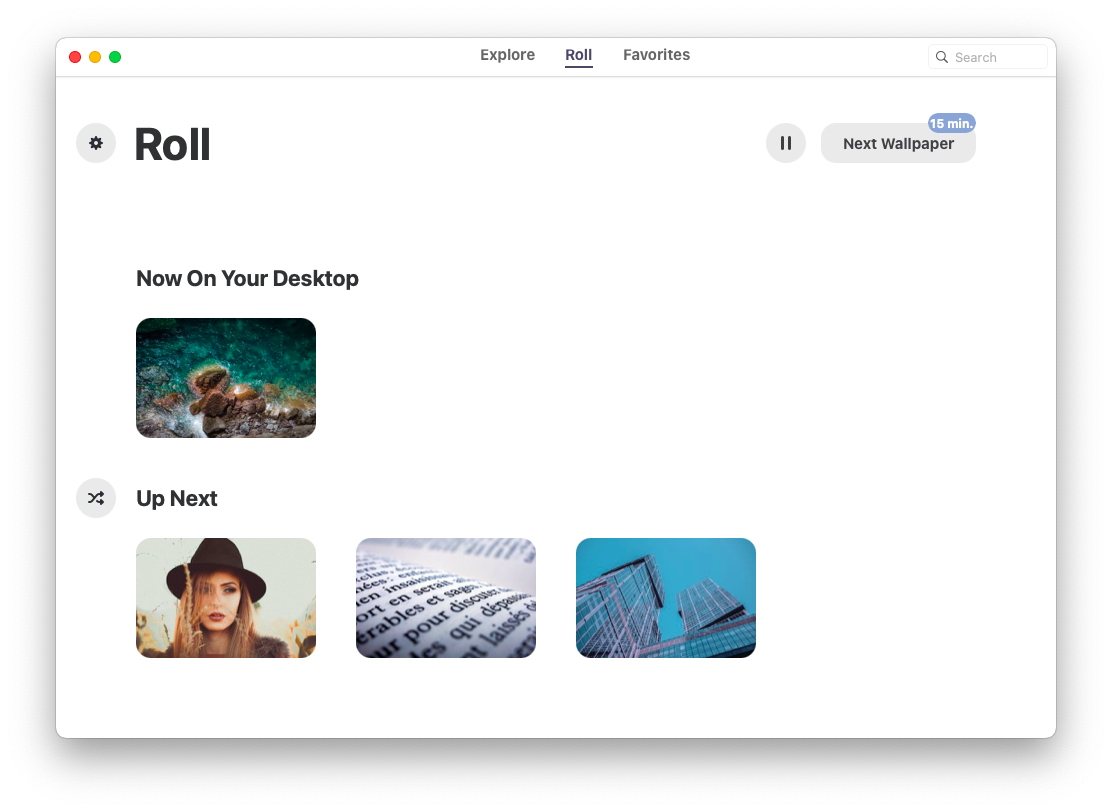 As you can see, there are lots of ways for you to enjoy the (still) new dynamic wallpaper feature on Mac. You can choose one yourself right now from a limited set prepared by Apple, you can get inspired by some images created by the enthusiastic community worldwide, and you can even create your own from scratch! But to truly differentiate yourself without breaking a sweat, just use the 24 Hour Wallpaper app with dozens of outstanding time wallpapers. And if you'd ever want to return to the static desktop, Wallpaper Wizard is there to help you out with its 4K library of 25,000 shots.
Best of all, 24 Hour Wallpaper and Wallpaper Wizard are absolutely free for you to try for seven days through Setapp, a platform with more than 200 useful apps that make your time on Mac much more enjoyable and productive, from improving your sound with Boom 3D to keeping your traffic secure with ClearVPN. Try every app available on Setapp today and see what fits your needs at no cost!