The Best Laptop Stands For MacBooks
For most of us today, modern office increasingly means a desk, a chair (unless it's a standing desk), and a laptop. But it's generally true that a single machine with an integrated screen and keyboard is able to effectively solve any problem we come across at work.
A major problem with the laptop-only lifestyle, however, becomes apparent over time. Slouched back, unsupported wrists, and squinting eyes aren't exactly the signs of a productive day. To get back on track and make sure you stay healthy long term you need one extra thing — a Mac laptop stand for desk.
What Is A MacBook Stand?
In the most basic terms, MacBook Air or MacBook Pro stands are devices that elevate your laptop from your desk, so it doesn't sit flat. They usually come in two categories: either they raise your Mac to eye level for improved ergonomics or, like vertical laptop stands, keep your desk tidy while you might use an external monitor instead.
Since there are hundreds, if not thousands, of Mac stands out there, of all shapes and sizes, how do you choose the right one for you? It's easy with our guide! Just follow the suggestion in the most appropriate category below.
Best for single-screen ergonomics
Being able to keep correct posture while comfortably typing away is of crucial importance. The only reliable way to do so is place the top of your screen at your eye level, which would never happen if your laptop just sits flat on your desk.
Skyzonal Aluminum Laptop Stand is extremely adjustable and can be precisely calibrated for any user. It's also versatile in that it could be an iPad, MacBook Pro, or MacBook Air stand. The anodized silver finish perfectly matches Apple products and thoughtfully designed base has enough space to hide a keyboard when not in use. All you need is just an extra keyboard and trackpad, and you're good to go!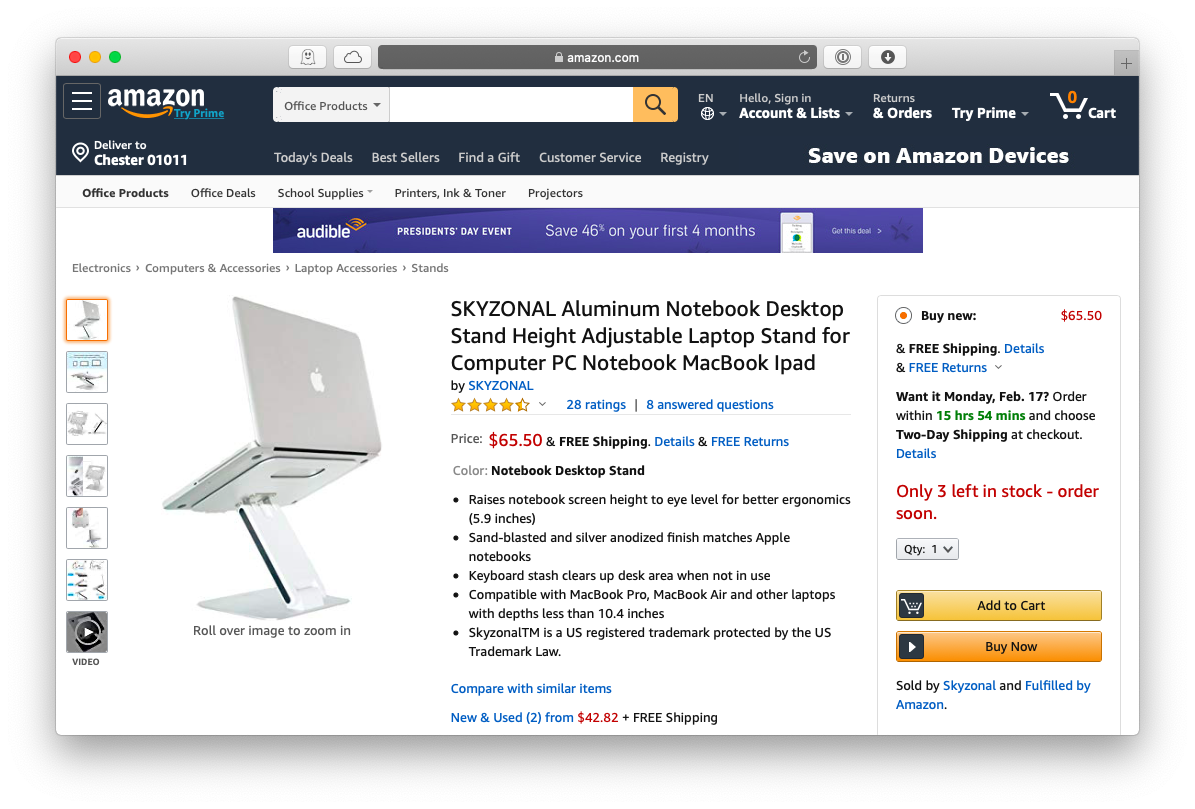 Best two-screen solution
When you add an external monitor, it's like killing two birds with one stone: while the monitor is able to provide perfect ergonomics and ample screen real estate, your laptop can serve as a second screen and doesn't really need to be at your eye level at that point.
Bestand Aluminum Laptop Stand could be a beautiful addition to any desk. With minimal, Apple-like design, the stand is not really meant to be adjusted, but rather keep your workspace tidy and Mac cool and away from any menacing coffee mugs. The design comes in two colors — gray and silver — and fits any laptop between 11 and 16 inches in size. As a bonus, this Apple laptop stand features a special ring for convenient cable management.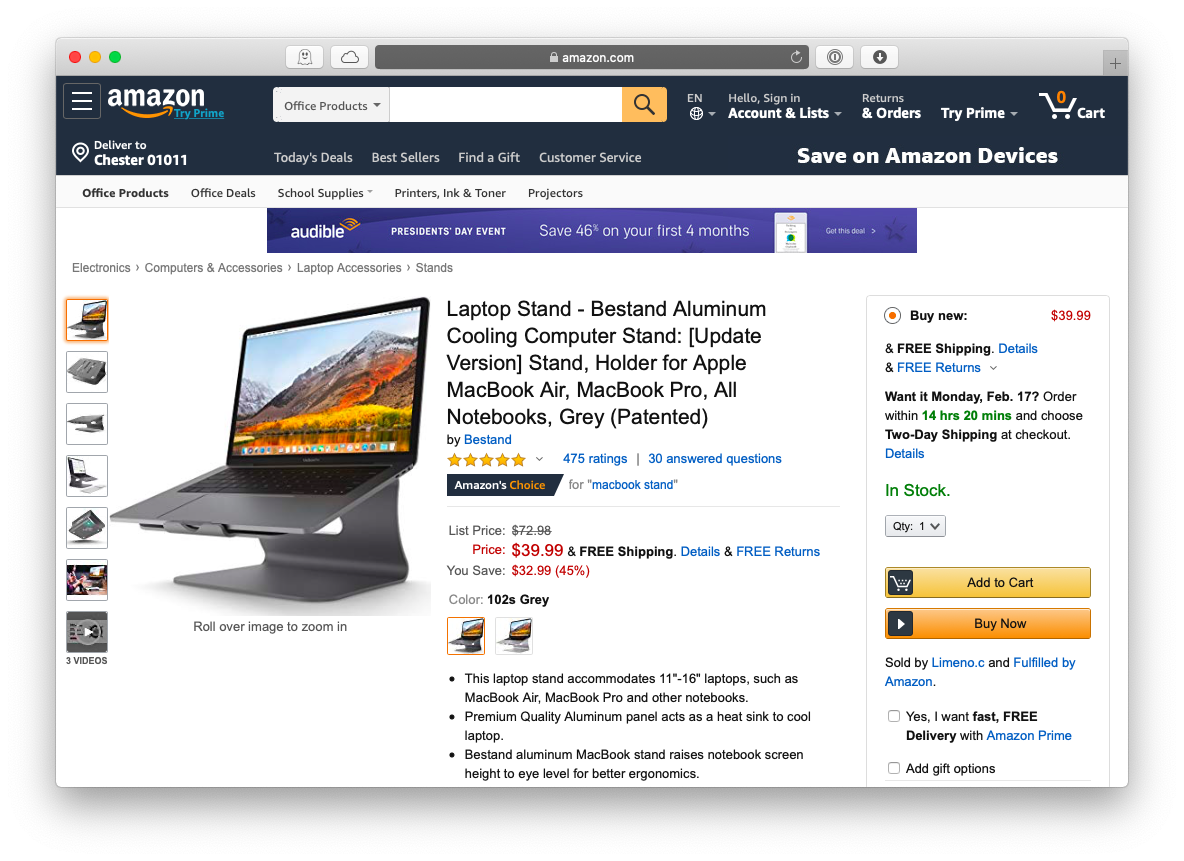 Best for space-saving
For those who'd like to use a proper external monitor but don't really need their laptop to be open, there are a few beautiful MacBook Pro vertical stands out there on the market.
Twelve South BookArc is a truly original Apple laptop stand. Its vertical position lets you save lots of desk space and run your Mac in what's called a "clamshell" mode, which allows you to use your external monitor in full resolution. The low-key design of this vertical laptop stand is low key and would fit your MacBook perfectly. An extra thoughtful touch — you can replace inserts as Apple releases new Mac models. A future-proof stand sounds even better!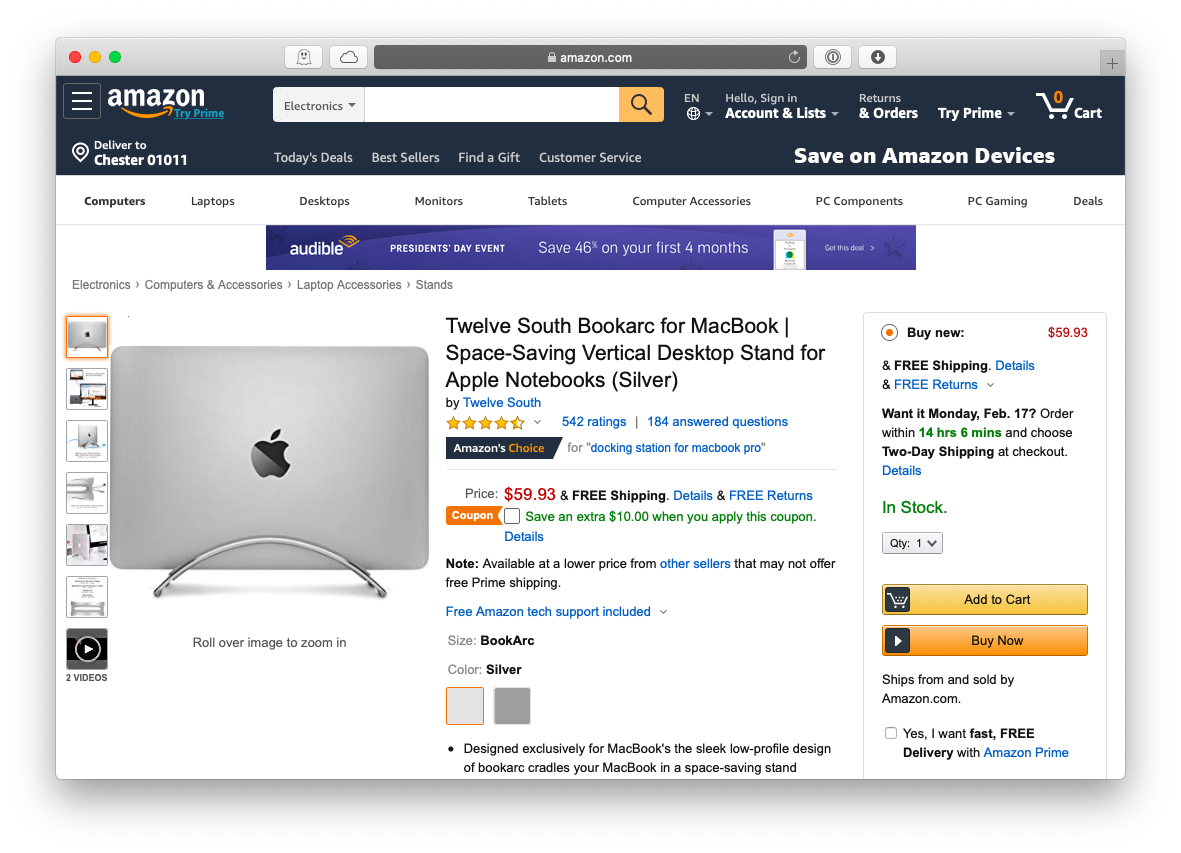 Best for its natural feel
Not all laptop stands have to be made of aluminum and look like Macs. Quite often diversity of materials and textures could be your friend and help significantly elevate the look of your desk.
Grovemade Walnut Laptop Stand is one of the most stylish accessories your MacBook can have. Essentially an angled platform, it keeps your Mac at an ergonomic spot while also allowing you to store various items underneath. Its American Black Walnut base instantly transforms the perception of your desk and pleases the eye with a natural look.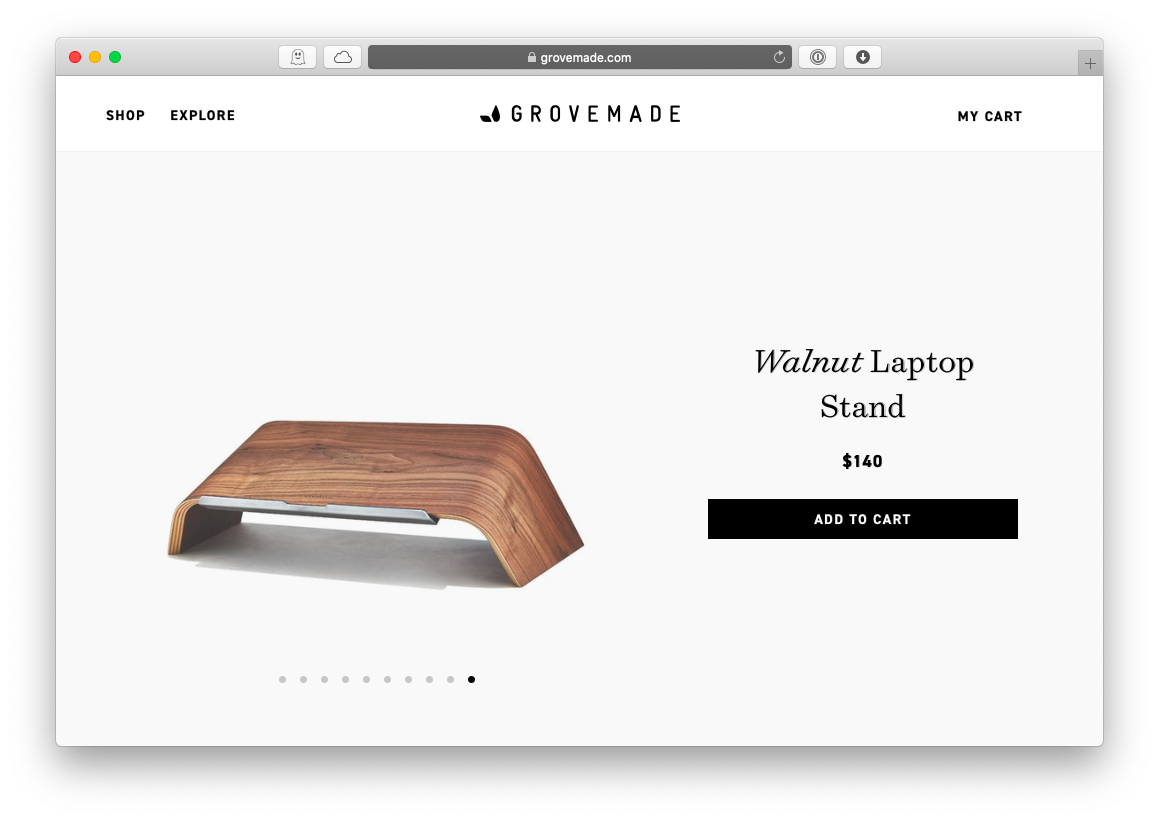 Best for staying mobile
Since laptops are inherently mobile, you might not want to stay seated at your desk for 40 hours every week. Why not experiment with standing up or relocating to the couch? Or even staying home and working out of your bed?
TaoTronics Laptop Stand makes any moves with your laptop possible without sacrificing comfort in the process. Adjustable both for height and tilt, this MacBook Pro stand provides enough versatile support while allowing for proper cooling and ergonomics too. A simple, durable, and budget-friendly Mac stand option.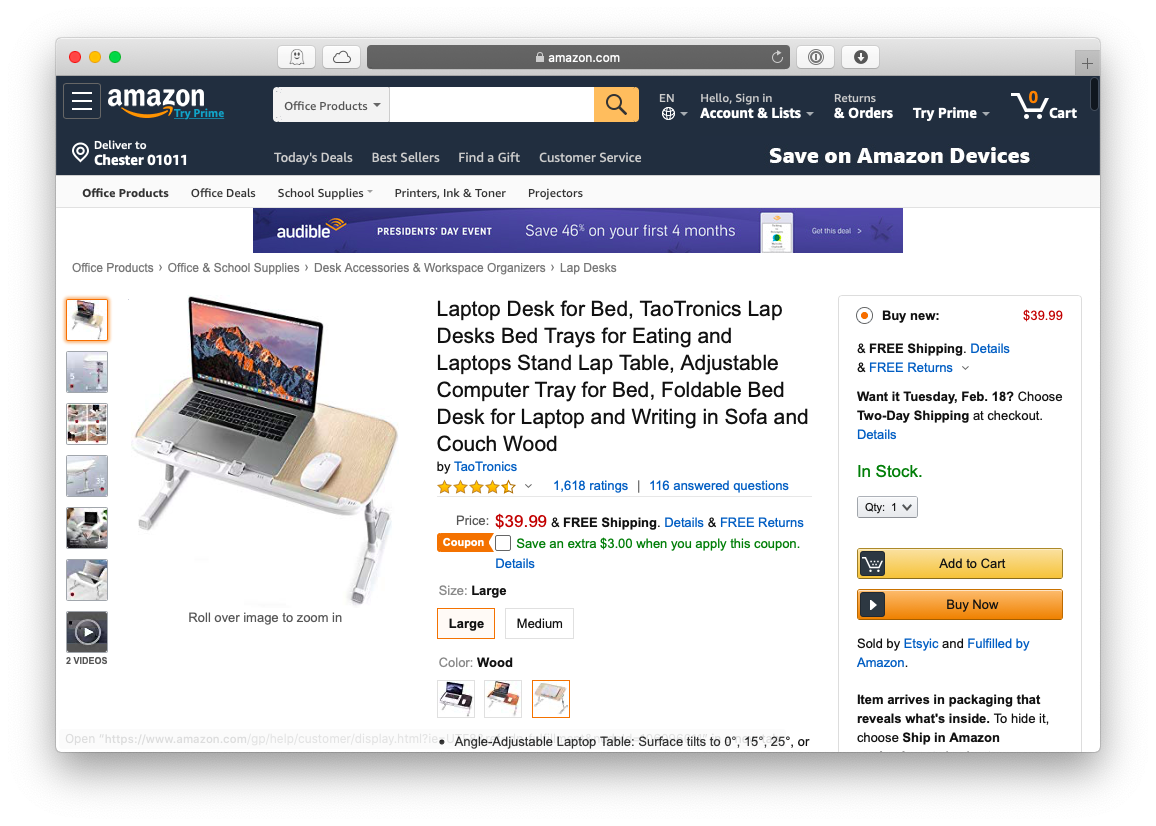 How to keep your Mac brand new
Whereas a laptop stand for desk keeps said desk tidy, you need a similar solution for everything inside your Mac. Just think how much value a well-organized workspace brings, how much clarity of thought. And how all this can be easily negated with slow, unresponsive Mac, missing folders, or, worse yet, some kind of malware.
CleanMyMac X is the only comprehensive optimization software your Mac needs today. In one click, it scans your hard drive to remove temporary files, repair any broken items, check for vulnerabilities, empty Trash, remove local mail attachments, run maintenance scripts, and much more.
To use CleanMyMac X, simply:
Open the app and navigate to Smart Scan

Click Scan and wait for the process to finish (takes around 30 seconds)

Select Review Details… to see how exactly your Mac performance can be improved

When ready, hit Run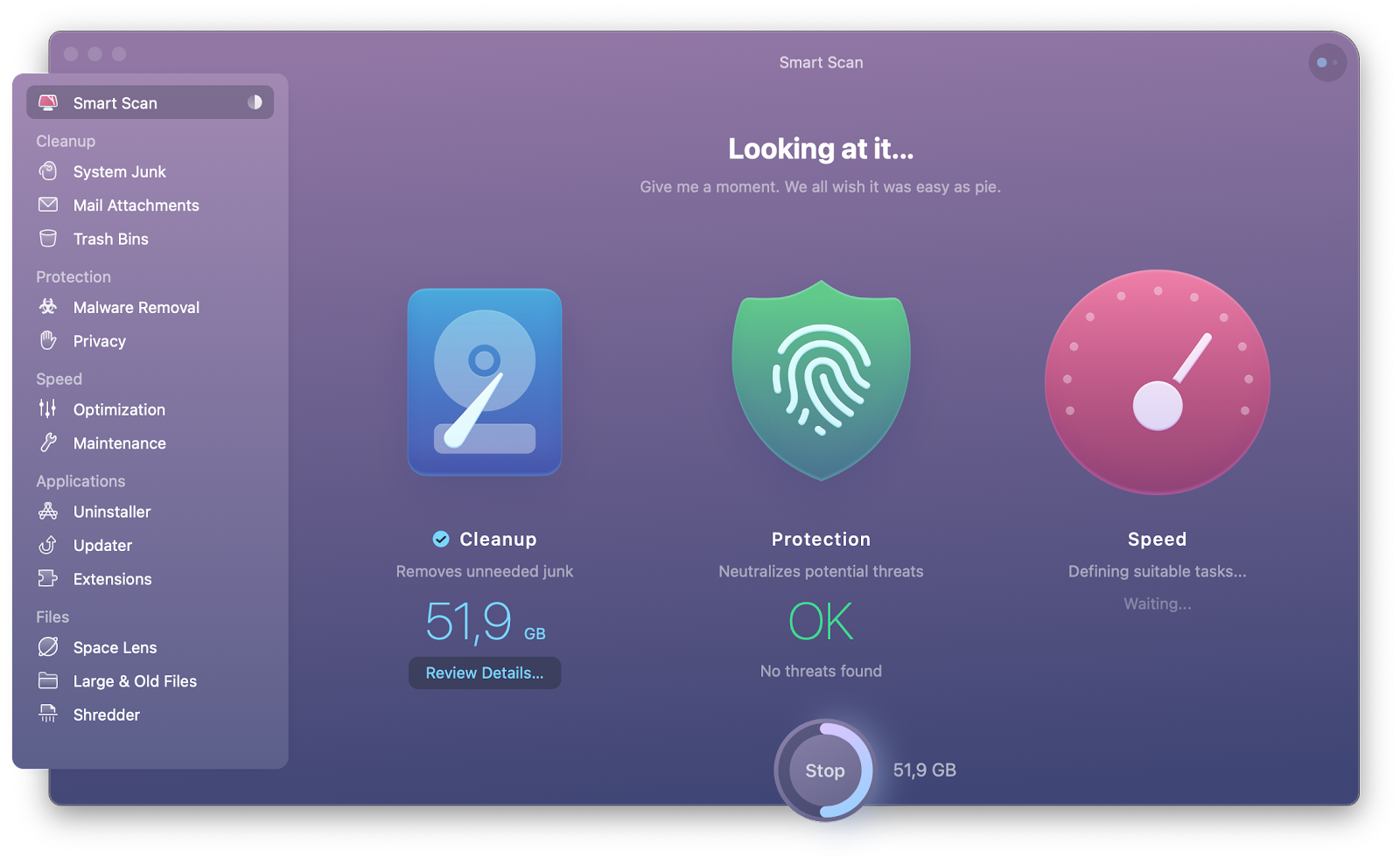 How to keep your Desktop clean
With your Mac now zipping swiftly after a thorough optimization by CleanMyMac X, you could now turn your attention to the mess of a desktop you probably got. Throughout our days, we routinely use the desktop as a temporary ground for all kinds of files, but never have the time to sort everything properly.
Spotless is a desktop organizer that lives in your menu bar. This utility allows you to create rules to tuck your files away in designated folders automatically, always leaving you with a clean desktop.
To set up Spotless:
Drag and drop the files you want to sort to the pop-up Spotless drawer in your Menu bar.
Get prompted to create a rule for sorting your files and folder by name, file type, date of creation, etc.
Click Process Files.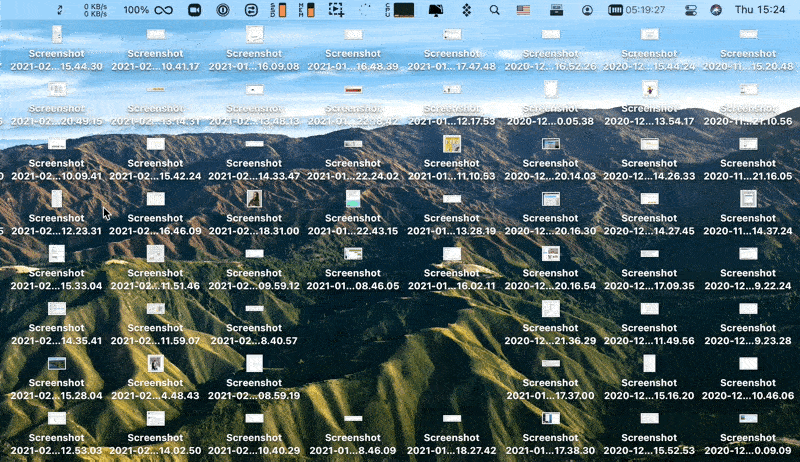 You can also go to app preferences and create automated rules to tidy up your desktop at a convenient schedule.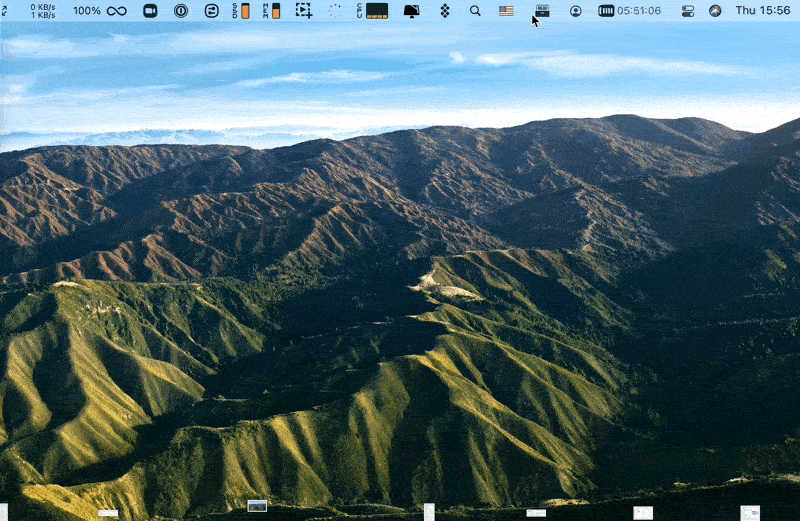 How to organize Mac menu bar icons
The last place full of visual clutter and confusion that needs to be organized to make your Mac experience better is the overflow of icons in your menu bar. Since seemingly every app nowadays wants as much attention as possible, chances are your menu bar is not as clean as it could be.
Bartender is a nifty utility that gives you complete control over how your Mac menu bar looks and behaves. It lets you hide and rearrange any icons, including your Notification Center, Spotlight, and the battery indicator. Better yet, you can customize the Bartender icon as well. To turn the utility on, just click on it and reveal all the hidden apps.

Overall, MacBook stands have an important role to play in the setup of any modern workspace. They help you maintain correct posture while keeping your desk clean at the same time. But it's just as important to ensure your Mac runs fast and everything has its place — in the end, your work depends on it.
Best of all, CleanMyMac X, Spotless, and Bartender are all available to you at absolutely no cost for seven days through a trial of Setapp, a platform with more than 170 best-in-class Mac apps that range from email clients (Canary Mail) to messaging aggregators (IM+). Clean your Mac today and try more apps in the process — it's free now!