Despite a widely held belief that Macs are not gaming machines, you can play games on Mac. In this article, we tell you about the tech specs you should pay attention to when choosing a gaming Mac. We also discuss M1 processors and whether they'll improve the quality of gaming, and give you a few tips on how to optimize a Mac for games. Let's play.
How to choose the best Mac for gaming
A graphics card (GPU) is essential for 2D and 3D games because the faster your Mac is able to process the information, the more frames it can handle. So rule number one: choose a good graphics card. There are also other things that impact gaming quality. Here are the top 6:
Processor. For games with 3D, the minimum CPU requirement is Intel Core i5. The optimal choice is i7, i9, or Apple's new M1 processor.
Memory. Don't agree to anything less than 16GB. If you're a pro gamer, you'll need to upgrade memory up to 64GB at some point.
Storage. Call of Duty: Warzone requires 175GB of free storage. This is a lot. Just to compare, M1 Macbook Air comes with 256GB configurable to 2TB max. So make sure you pay attention to maximum configurable storage if you're a pro gamer.
Graphics. Radeon Pro that comes with a 16-inch MacBook Pro will work alright, even with very demanding 3D games. Still, in most cases, you'll need to upgrade your graphics card.
Display. All modern Macs have a high-resolution Retina display, so there's no need to worry about an image quality. However, gaming obviously feels more immersive on a larger screen. So if you can, get a 16-inch model.
Thunderbolt ports. Pro gamers often use accessories like gamepads and controllers. To connect those, your Mac should have a required number of ports (4 are recommended).
Are Macs good for gaming?
Not really. Mac computer gaming is like eating a liquid dessert with a fork. It's just not the best way to do it. While Macs are one of the most innovative gadgets on the market, they've never been designed for games. Modern 3D action games require a powerful graphics card, which Macs don't have. As a result, very few game developers create games for macOS.
Still, some MacBooks are better than others when it comes to games. If you pick a Mac with the right tech specs and do a few tweaks to optimize your gaming setup, you'll be very satisfied with the result. Let's start with choosing the best gaming Mac.
What is the best gaming Mac in 2021?
MacBook Pro is generally a better Mac for gamers than MacBook Air. 16-inch is generally better than 13-inch because of the larger display, improved graphics, more memory and storage. But here's the catch — it's not quite clear how M1 changes the game.
Apple started transitioning from Intel to M1 in 2020, promising improved battery life and performance. Right now, 16-inch MacBook Pros are based on Intel and 13-inch models come in two versions (M1 and Intel), but we can expect Intel computers to be replaced soon.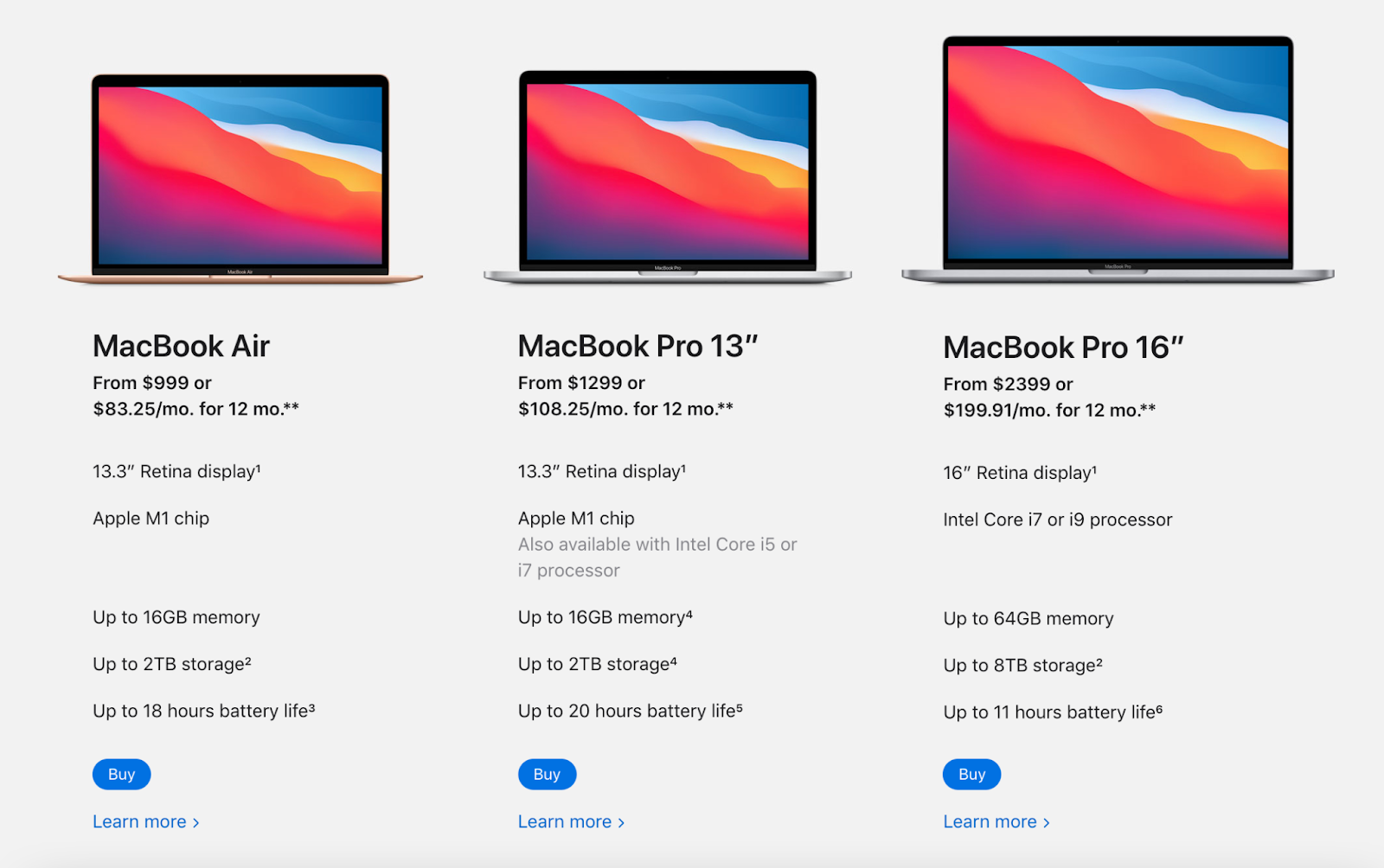 apple.com
In the guide below, we look into the Macs you can use for gaming today. But we encourage you to keep in mind that M1 might bring some serious changes to the Pro models, so it could be wise to wait until more high-end Apple Silicon Macs arrive.
16-inch MacBook Pro (2019) i7
Best for professional and wanna-be professional gamers
Level: gaming enthusiast
Price: starting at $2,399
Most seasoned gamers will tell you a 16-inch MacBook Pro with Intel Core i7 is a good Macintosh gaming computer. And we agree. It's more affordable than its premium counterpart (the i9 model) and has everything you need to enjoy the game: 2.6GHz Intel Core that can be upgraded to 4.5GHz with Turbo Boost, 512GB storage and 16GB memory (upgrade to 8TB and 64GB is possible), stunning graphics, and four Thunderbolt ports. Stable and immersive gaming is guaranteed — well, to the extent possible.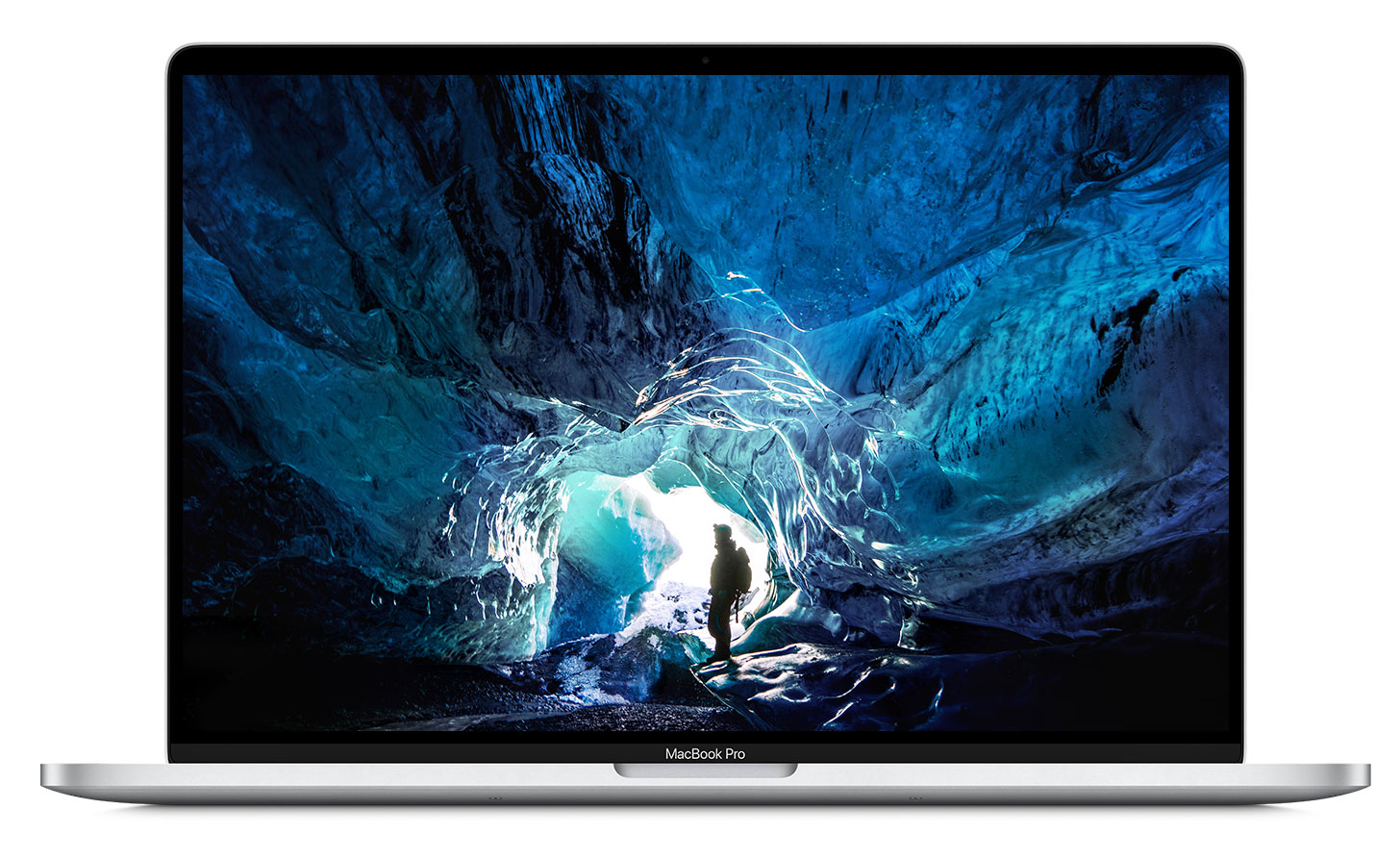 apple.com
Verdict: Get this Mac if you can name three games you've played over the last month off the top of your head.
16-inch MacBook Pro (2019) i9
Best for experienced pro gamers
Level: professional
Price: starting at $2,799
The most powerful MacBook released so far is a 16-inch Pro with Intel Core i9. How is it better than its least expensive i7 counterpart? The premium version comes with 1TB of storage (versus i7's 512GB) and a better graphics card. Overall, you get equally solid functionality with both — good graphics, memory, and storage, a 16-inch screen, and 4 Thunderbolt ports.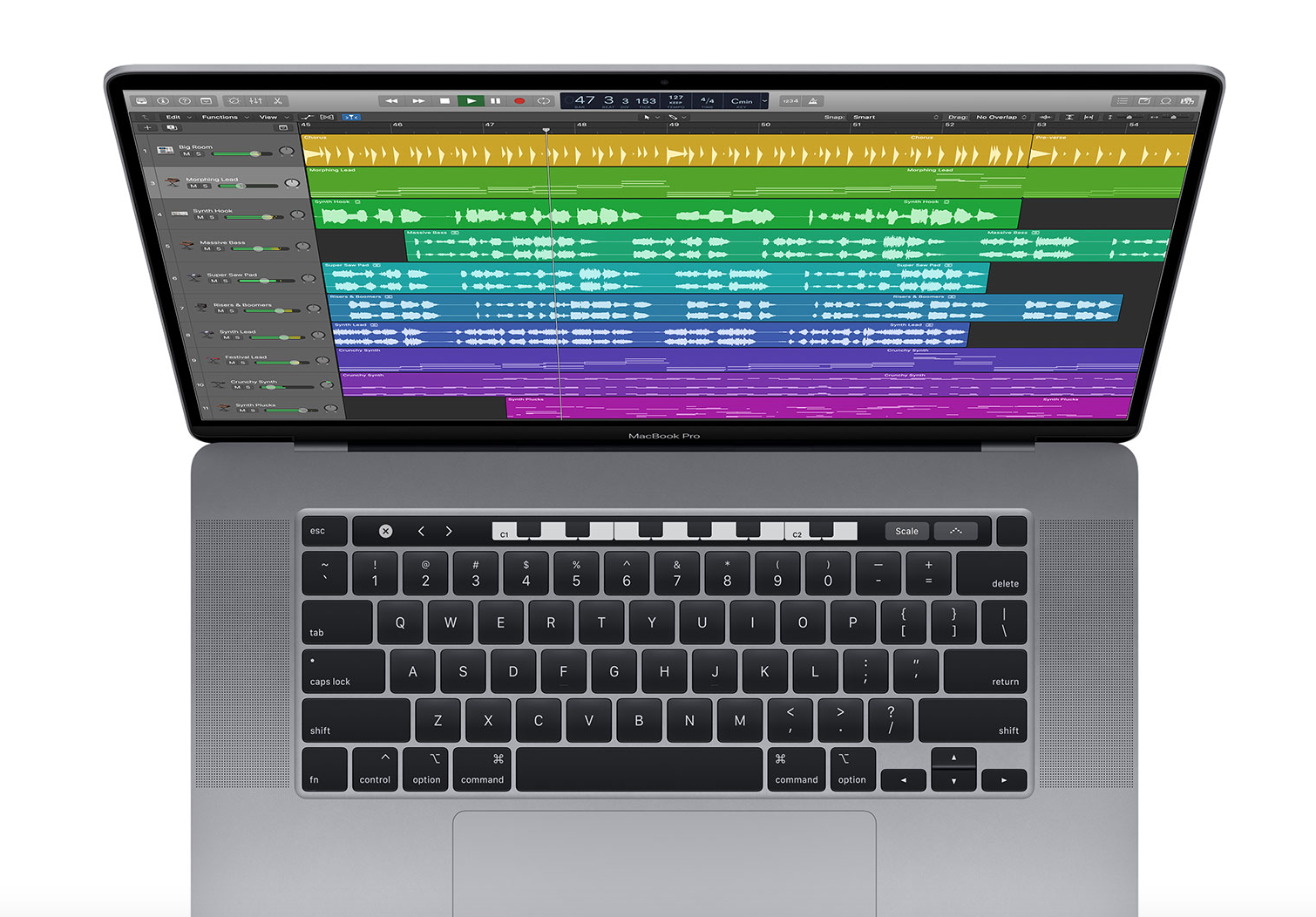 apple.com
Verdict: If you're ready to pay $400 extra for a graphics boost and more configurable storage, this Apple gaming computer will give you that.
13-inch MacBook Pro (Intel-based)
Best for everyday work and occasional gaming
Level: beginner or intermediate
Price: starting at $1,299
If you play games occasionally, a 13-inch MacBook Pro is a good basic model. It's lighter, more affordable, and comes with better battery life than the 16-inch Pro.
Apple now offers a 13-inch MacBook Pro with M1, but Intel is better for gaming (although we believe it might change in the near future). Right now, older versions with Intel Core i5 give you more memory and storage. With the M1 MacBook Pro, you can upgrade storage up to 2TB and memory up to 16GB max. With the Intel-based one, you get up to 4TB and 32GB respectively. So two times more!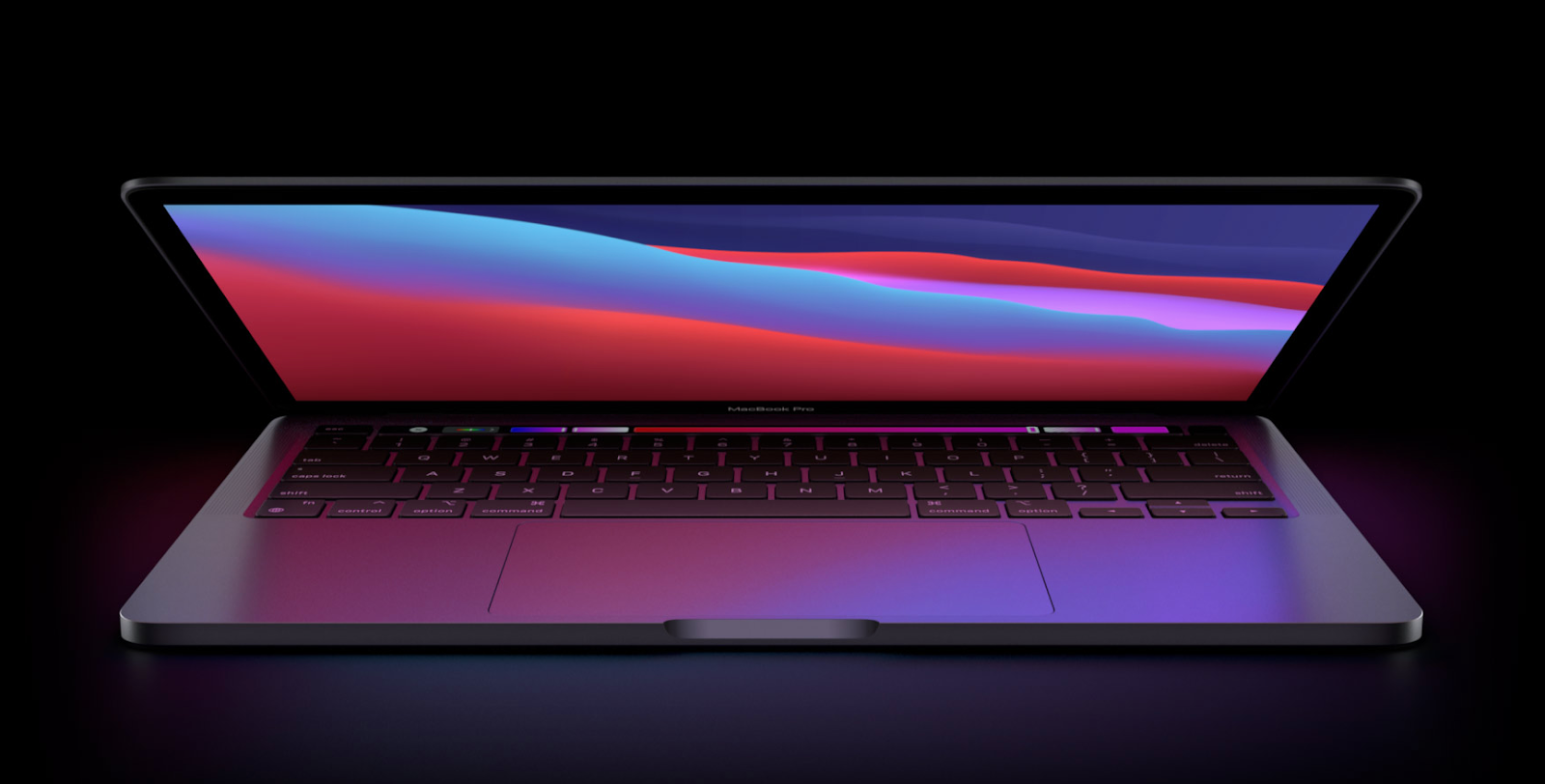 apple.com
Verdict: If you're ok with a smaller screen and don't want to become a pro gamer, a 13-inch MacBook Pro is a good choice. The Intel-based model is better for gaming, but the M1 one works fantastic for things like web browsing, photo/video editing, etc.
MacBook Air M1 (2020)
Best for processor-intensive work and just a bit of gaming
Level: not a gamer
Price: starting at $999
If you ask what's the best Mac overall, we'll confidently say MacBook Air M1. First, the price is really attractive. Second, it comes with Apple's most recent processor that is powerful enough to solve every task an average Joe might have. But if Joe is a seasoned gamer, we have a problem here.
Although it offers up to 18 hours of battery life and great performance in general, the M1 MacBook Air is not a Mac for gamers. It lacks memory and storage as well as comes with only two Thunderbolt 3 ports (a 13-inch MacBook Pro has four).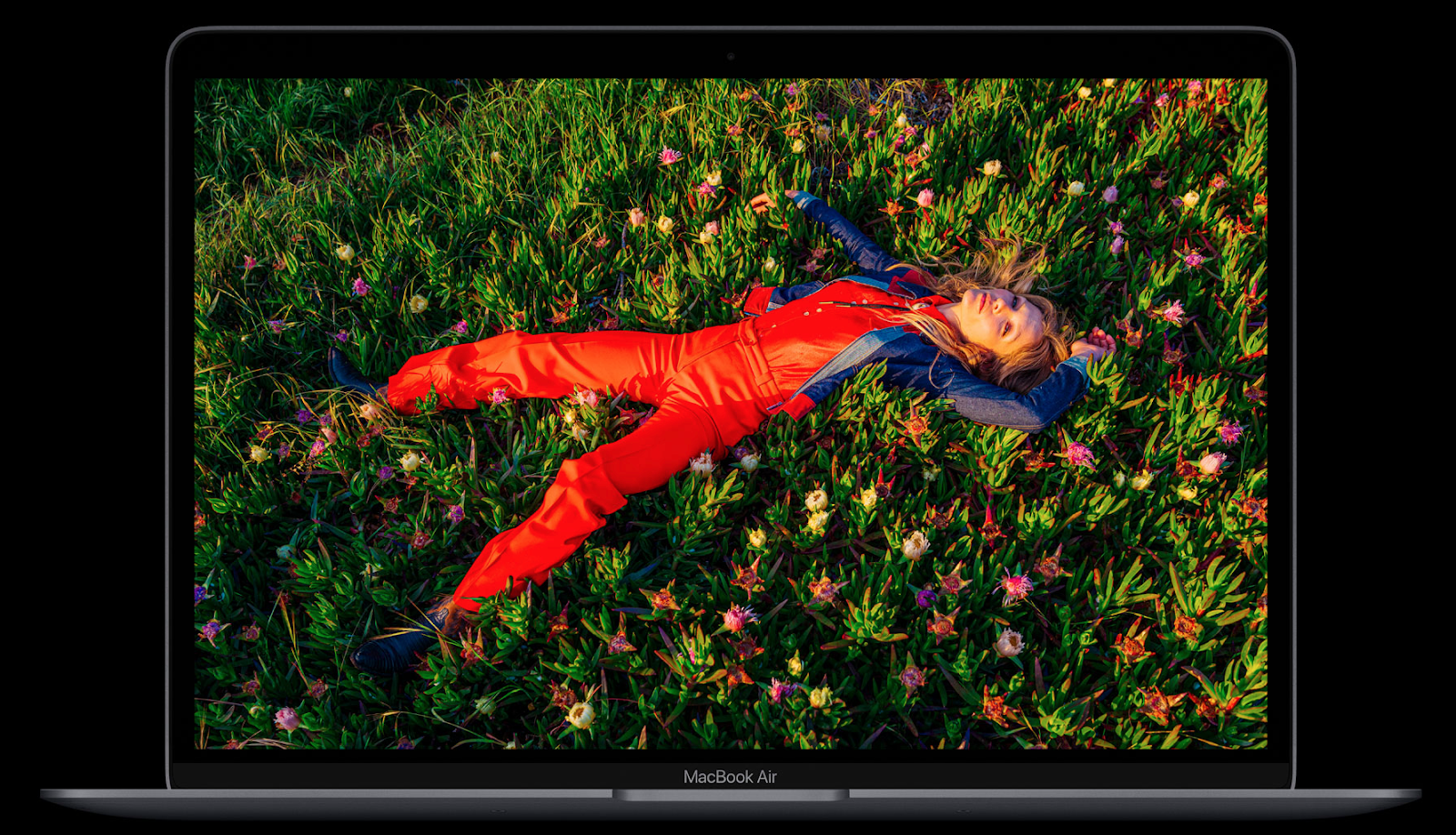 apple.com
Verdict: M1 MacBook Air is the best value model overall. If you're one of those folks who like to check out new popular games but don't play regularly, this is your choice.
Pro tip: Optimize your Mac for games
As you see, gaming MacBooks differ across a huge range of characteristics. Some are 2X and even 3X more expensive than others. So it all really depends on your priorities. But whatever model you choose, you can always make your gaming better if you follow the tips below.
Improve sound with Boom 3D
Modern video games feel like you get immersed in a new world. To interact with this world, you need to hear it. Unfortunately, Macs have their volume limits. Plus, the quality of speakers may vary depending on the model: MacBook Air M1 has worse speakers than MacBook Pro. Luckily, there's a workaround.
Boom 3D is a volume booster and equalizer for Mac that can make your games sound better. You can use it to turn the volume up beyond the regular limits, enable immersive audio with 3D Surround feature, etc. Boom 3D has a dedicated preset for gaming so you don't have to figure things out by yourself. Just go to Boom Presets > Gameplay, and hear your audio improve.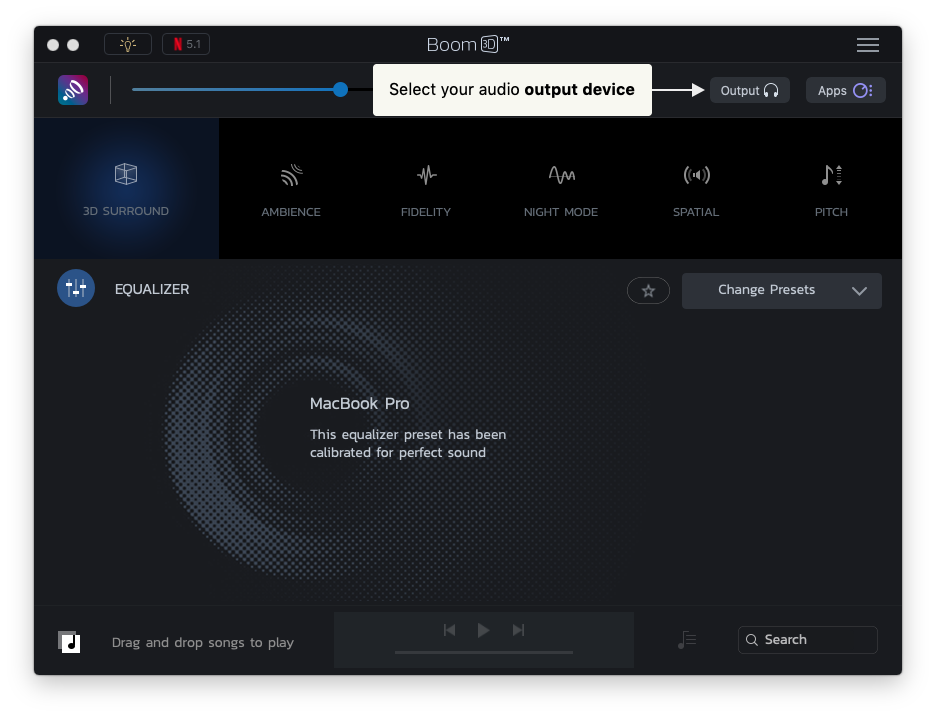 Make your Mac faster with CleanMyMac X
If your Mac is cluttered with tons of files and system junk, you have two big problems. First, you lack storage — and a lack of storage means your Mac is no longer good for games. Second, your Mac grows unbearably slow — and a slow Mac is good for nothing.
CleanMyMac X will run a deep scan on your macOS and free up space in minutes. It deletes millions of duplicates, mail attachments, old backups, and more. It also analyzes your current performance and suggests tasks you should run to make your Mac faster. Games or no games, having CleanMyMac X at your fingertips saves you a lot of trouble.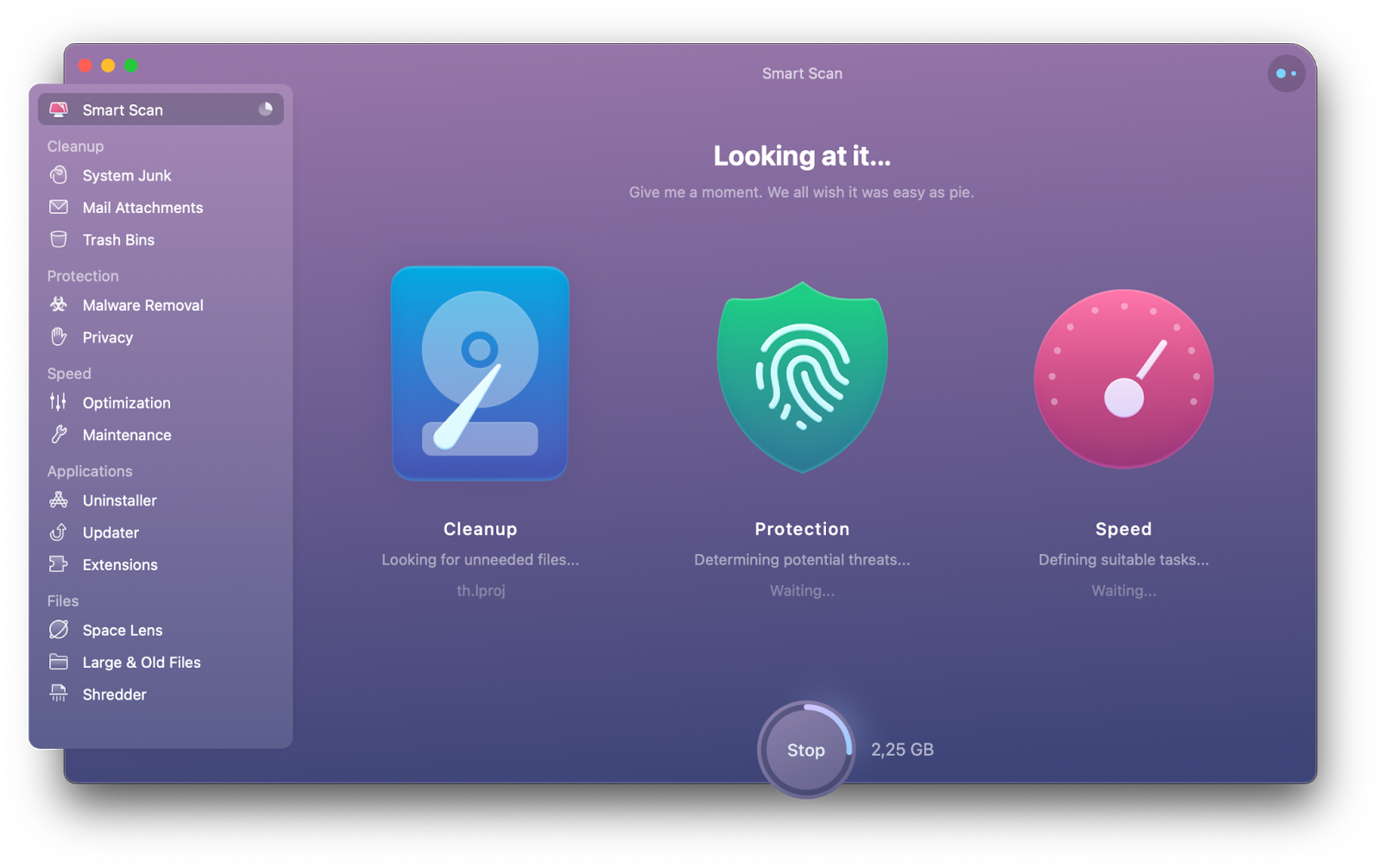 Optimize network connection with NetSpot
If you play online games, your happiness seriously depends on your internet. NetSpot is a Mac app that analyzes your network environment and tells you the best spots for gaming. You can even draw your living space, house, or office, and NetSpot will visualize places with the best network connection for you. We say, before you move into a new apartment, install this app.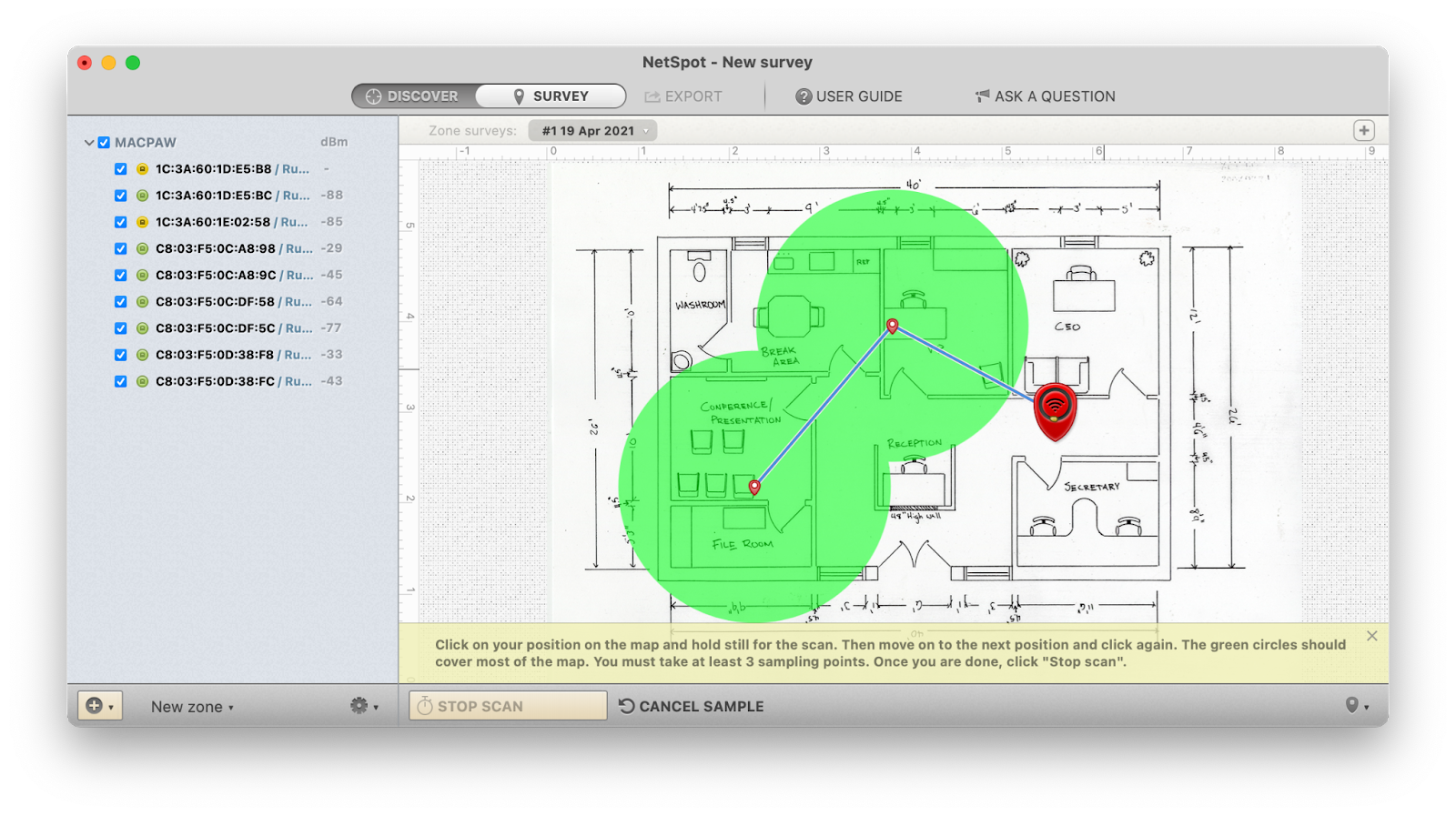 Improve online gaming
ClearVPN will help you achieve low-ping server connection, which makes lots of online games available to you. A full-featured VPN app, ClearVPN has a dedicated shortcut called "Improve online gaming." Just go ahead and turn it on to enable faster gaming. You can also use ClearVPN to have a better experience with specific services like Twitch and Steam.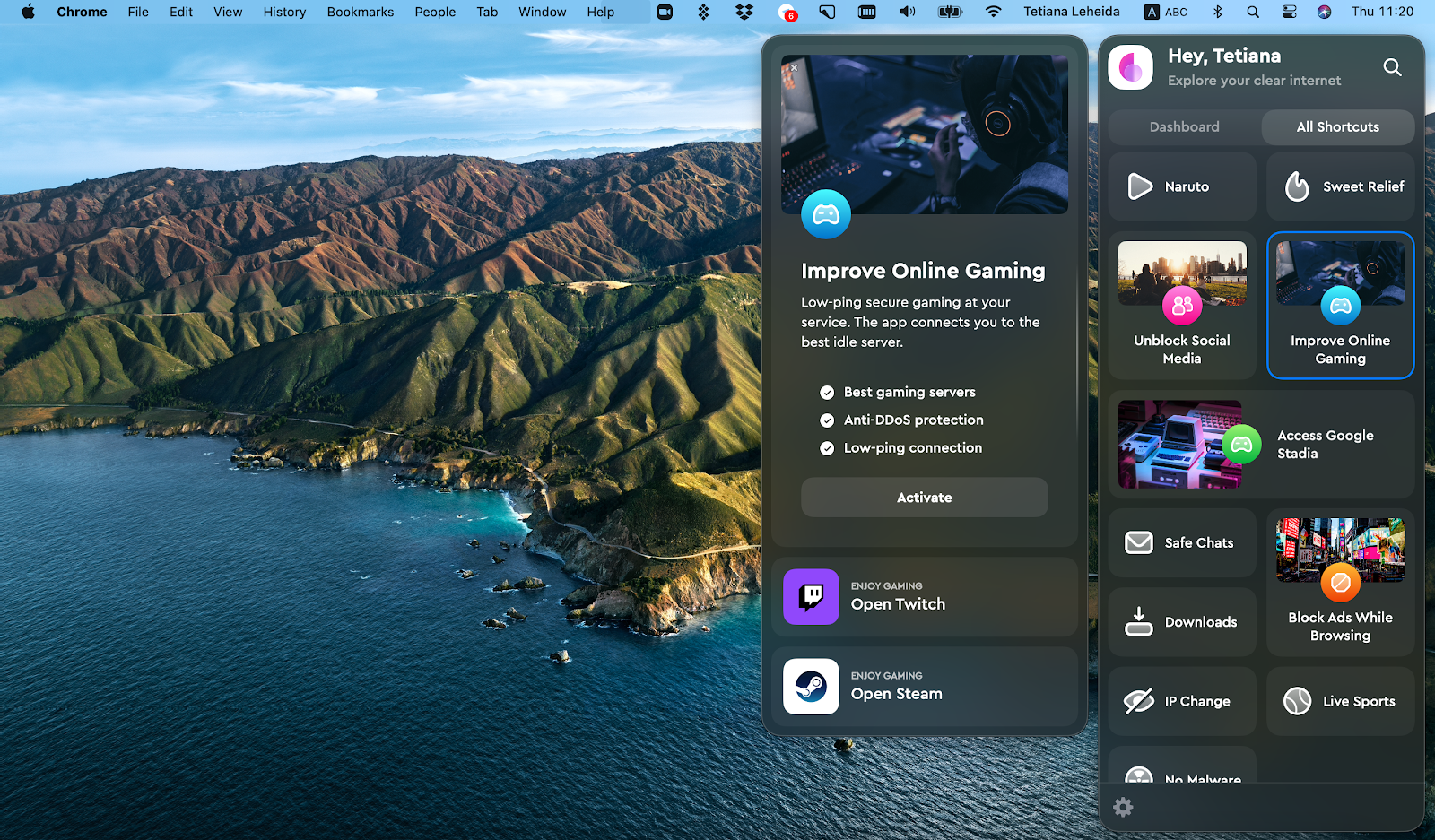 Play longer with Endurance
One of the reasons why we expect M1 Macs to be better for gaming is battery life improvements. That's important because games put more pressure on your battery than anything else. Macs haven't been made for games, remember? This is where Endurance could really help.
Endurance is an app that extends Mac's battery life up to 20%. And you don't have to do anything! Endurance makes your battery last longer by automatically enabling some energy-saving modes, depending on your activity.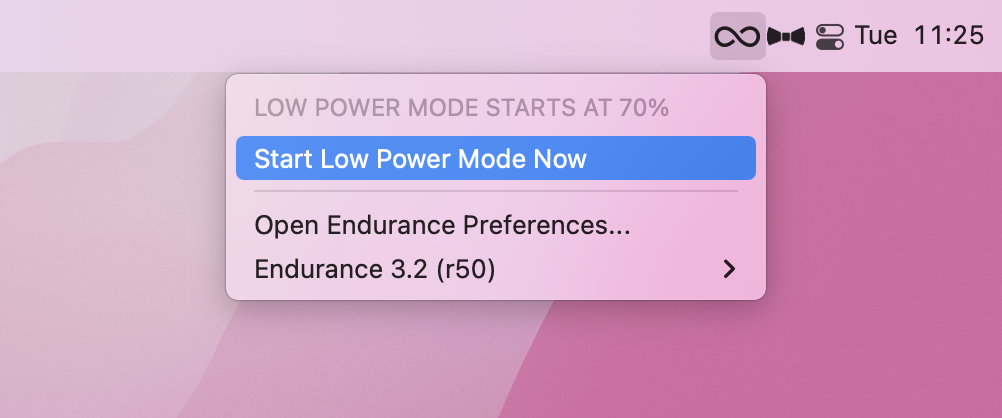 Conclusion
Is a Mac good for gaming? No if you compare it to a PC. Still, some Macs can handle even very demanding games with 3D graphics, so there's no reason to disregard them altogether.
For professional gamers, the best choice is a 16-inch MacBook Pro i7 or i9. If you play games occasionally and want a lighter Mac, get a 13-inch MacBook Pro with an Intel processor. Finally, if games are not your priority and it's more important for you to do quick video/image editing, web browsing, etc., there's no better choice than the latest MacBook Air M1.
Once you pick your gaming Mac, upgrade it even more with CleanMyMac X, Boom 3D, Endurance, ClearVPN, and NetSpot — all of which are part of Setapp, a one-stop productivity service that solves your tasks with apps. Give it a try for 7 days free, then $9.99/month.