What's the best VPN for gaming?
You've probably noticed how popular VPNs are getting around the world. As privacy becomes more important, people turn to tools that make it a priority, and a good VPN is definitely at the top of the list.
A VPN (virtual private network) is a software that encrypts and routes all your internet traffic through a secure third-party server before it reaches its destination URL. As a result, you benefit from increased privacy, speed boosts, absence of geo-restrictions, connection stability, and much more.
Most people use VPNs for their day-to-day internet needs, but lately it's been quite a trend to plug into gaming VPNs for the supposed benefits you could get in online games.
Let's explore what the best VPN for gaming should look like and what exact benefits it gives you.
What's the best VPN for gaming?
Since one of the major problems you might encounter in streaming and gaming online is your ISP (internet service provider) throttling your connection, you need a VPN that can guarantee connection stability, be fast and secure, and protect your privacy.
Connection stability. You need a reliable VPN solution that's not going to give you an error mid-game. Make sure your provider of choice is committed to constant server maintenance and upgrades.
Speed. You don't only need the connection to be stable, you need it to be as fast as possible. Having VPN servers in close geographical proximity is your best bet here.
Security. It's imperative to ensure that your traffic is encrypted with AES-256 protocol and there haven't been any security issues in the past.
Privacy. Choosing a reputable provider with a good history of following the best privacy practices is going to give you peace of mind, so you can think more about your gaming, not your VPN.
With all the above-listed points in mind, we can offer two great VPN solutions that serve two different segments of the gaming market.
ClearVPN is a wonderful one-click, full-featured gaming VPN. With low-ping servers around the world providing stable and fast connection, this VPN client lets you connect to your favorite online games. The best part about ClearVPN is how it has all the use cases and settings already waiting for you in the presets. So just choose gaming and don't worry about technicalities.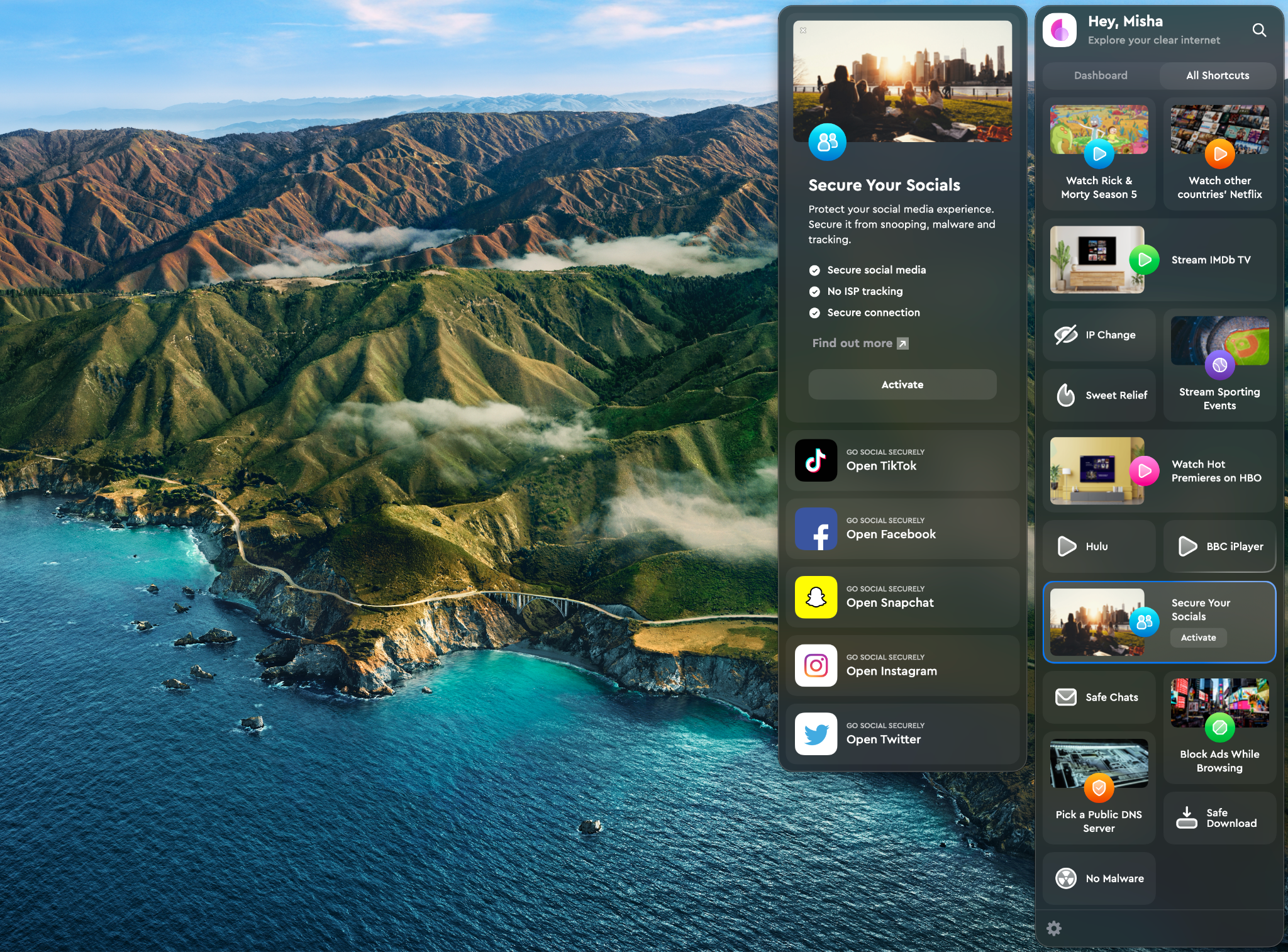 Shimo, in a way, is the opposite of ClearVPN, because it lets you program your VPN settings just the way you like them to be. So if you already have Cisco IPsec or OpenVPN set up, you can use them all with Shimo in a way that's fast, secure (with AES-256 encryption), and infinitely customizable.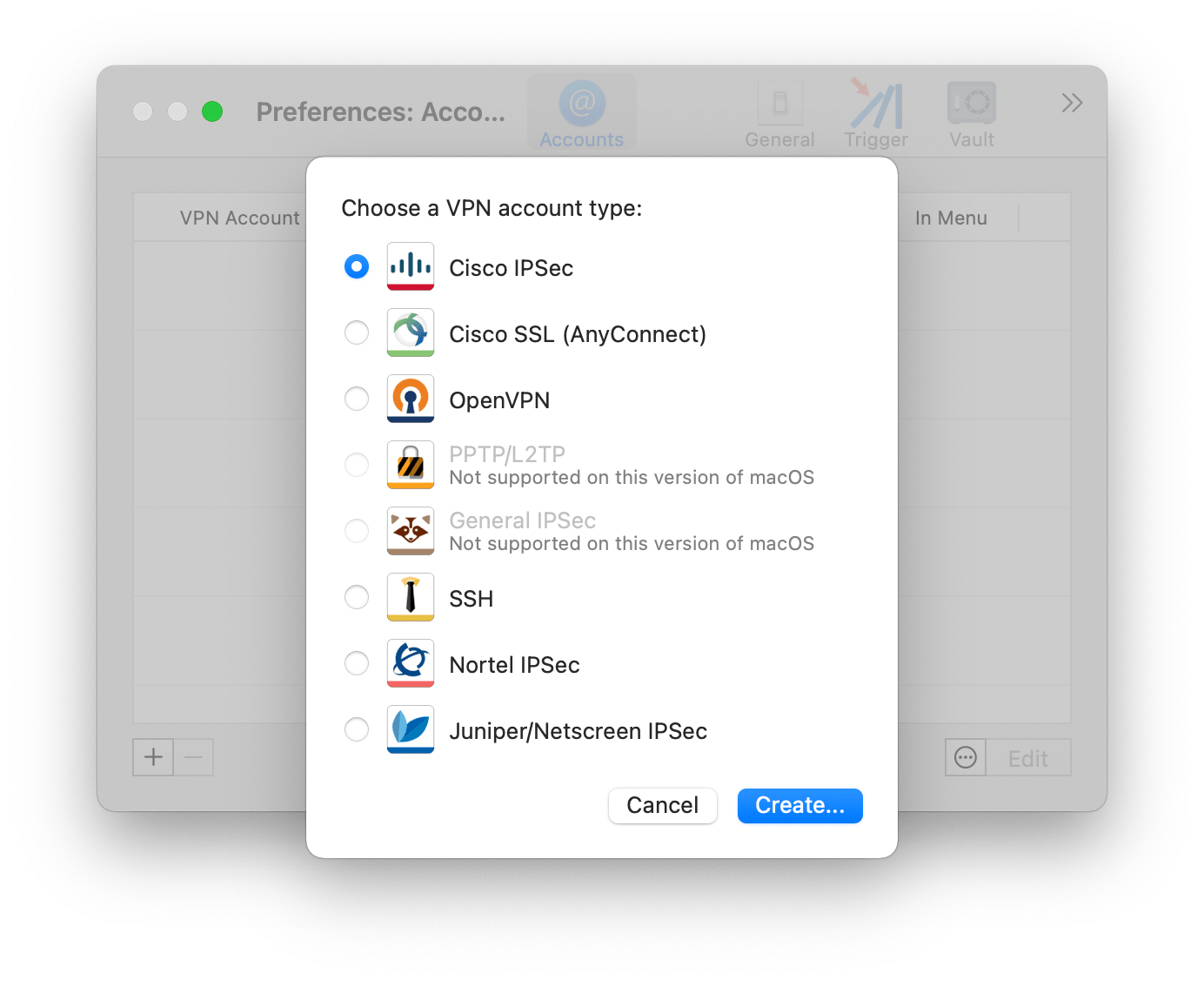 Is VPN necessary for gaming?
In the ideal world, choosing the best VPN for gaming should not be necessary, as your ISP shouldn't throttle or put bandwidth caps on your traffic. In reality, however, ISPs often go after heavy network users like gamers to average out all customers and not have to deal with spikes of traffic.
So if you measure your gaming connection over time and notice that the internet speed is fluctuating quite a bit, you might be subject to speed throttling by your internet provider.
In this case, a good VPN can help you anonymize your connection, so it would become more difficult for your ISP to find how to throttle you.
You get other potential benefits as well, such as encrypted traffic for additional security, a random IP to avoid DDoS attacks, a robust geo-filter to go around any geographic content restrictions (and access country-exclusive specials). In other words, using a gaming VPN just makes the internet world a much nicer place to be.
At the same time, not everyone absolutely needs a gaming VPN. If your speed is great, you're in the best geographical location for content, and you're certain about your home WiFi security and privacy, you might be ok without it, but you also might benefit from it in some situations.
How to lower your ping with VPN
One of the most widely used claims by gaming VPNs is improving connection latency (or ping). Most likely, it's not always the case.
The way VPNs work is by routing all of your traffic through a remote proxy server first, which means your Mac has to send a signal there and get it back. This additional process is unlikely to cut your ping, unless the VPN server is very close to you.
On the other hand, if you're getting throttled by your ISP and see that your ping is in the hundreds of milliseconds, which would make fast games (e.g. Fortnite or Apex Legends) impossible to play, adding a VPN can help to bring it down to 10 or 20.
More importantly, a VPN will help stabilize your connection so don't get cut out in the middle of something important happening. So try picking VPN servers nearby and measure your ping with WiFi Explorer to see the difference.
WiFi Explorer is by far the most complete tool for testing your WiFi network. Just open the app and it will scan all available WiFi connections nearby and give you precise data for each of them, including channel width, signal strength, band, generation, security, max rate, and more. Get rid of any overlapping channels and learn to troubleshoot your WiFi with a handy guide right away without searching the internet for hours.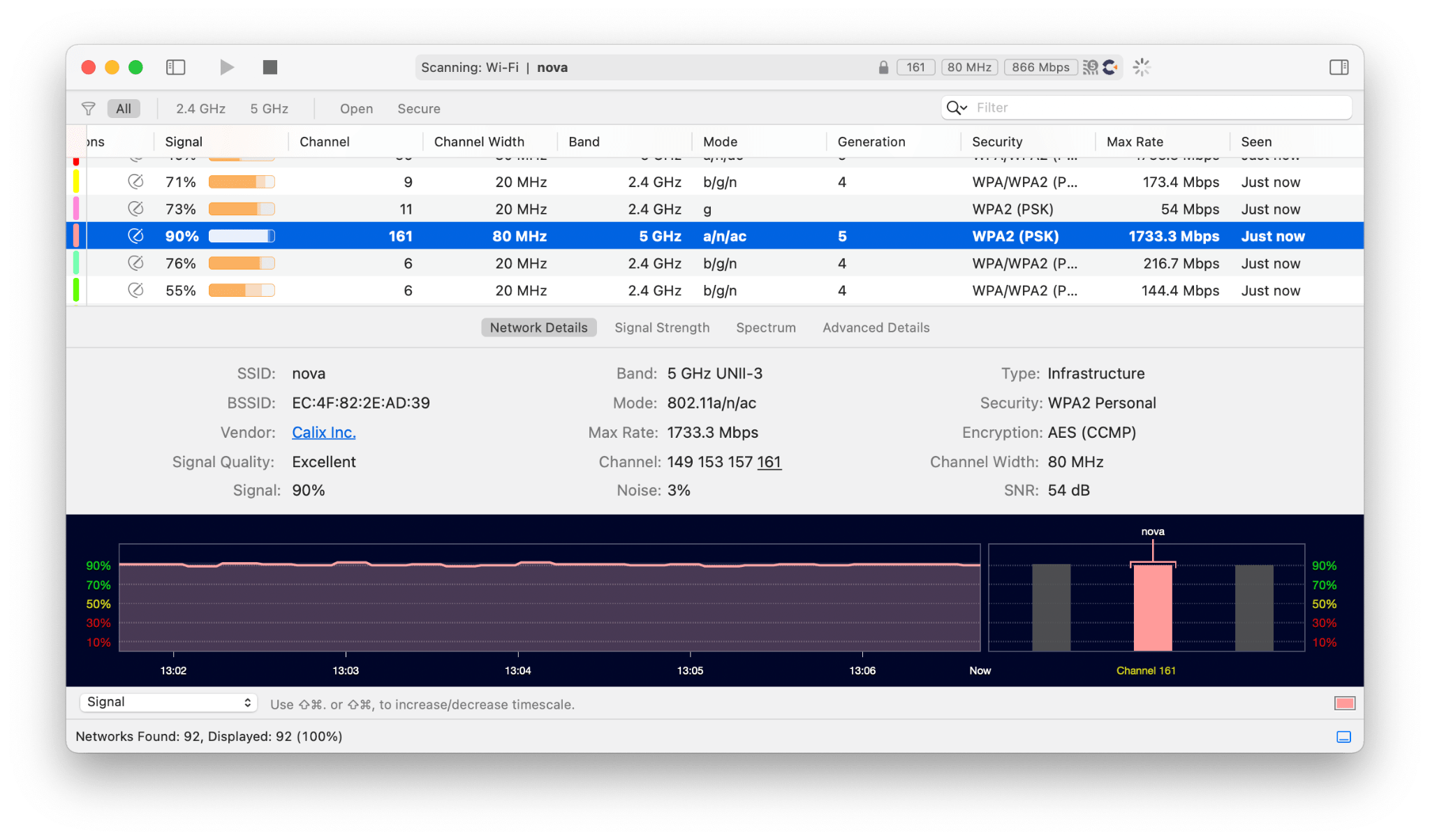 How to use VPN for overcoming P2P blocking
Lots of gaming VPNs will tell you that they help avoid P2P (peer-to-peer) blocking.
In theory, this sounds valuable. In reality, most online games use a centralized server model, where every player connects to the server first rather than to each other.
But if you're playing some P2P games or if you want to avoid P2P blocking in general (for using torrents, for example), looking for VPNs that offer this feature might be valuable to you.
How to unblock geo-restrictions using VPN
Just like TV shows and sport events, online games can be highly restrictive geographically. Release dates might vary. There could be licensing issues or fears of piracy, etc. For some games, it just might be fun to change your gaming server from Europe to the US, for example.
A major benefit of any VPN is the ease with which you can change your geographical location (and IP). Some VPNs have just a few available servers. Others cover whole continents with them and let you choose very precise locations.
Here's how to change your location with ClearVPN:
Launch ClearVPN and click on its icon in the menu bar
Click "Change your location"
Choose the country you'd like to game from
Click Activate
Even better, you can take ClearVPN with you on your iOS device and game on the go just the way you want to as well.
How to use VPN to prevent ISP throttling
There are lots of debates regarding whether ISP throttling can be completely prevented by gaming VPNs.
Gamers and streamers use a lot of data and bandwidth, creating potential destabilization issues for ISPs and increasing the cost of service. Naturally, some ISPs might want to limit such activity and throttle heavy gaming traffic.
VPNs encrypt and anonymize your traffic. As a result, your ISP won't be able to see that you're playing a game online, but there's no hiding of the fact that you're consuming lots of resources, and they can still proceed to slow down your connection on that basis. Your ISP will also be able to tell that you're connected to a VPN.
So the answer here is that the best VPN for gaming might help or might not, but it's probably worth trying.
How to get early access to games with VPN
On rare pre-release occasions, it might be that a game is already available in the eastern time zones (e.g. New Zealand), but not way out west (e.g. San Francisco).
You might then be tempted to connect to a VPN and switch your location to New Zealand. But know that game marketplaces, especially Steam, know about this practice and often ban users for doing it. Sometimes it pays to wait just a little bit longer.
How to not get banned for using VPN
While we're on the topic, make sure to scan through your gaming publisher's terms and conditions for any mentions of VPN. Some platforms prefer to ban gaming VPNs outright, which might impact your decision on whether to use a VPN on that particular publisher's website.
It's also worth noting that there's nothing illegal about using gaming VPNs overall in most places. However, some countries don't allow using VPNs for various reasons, so definitely make sure that VPNs are legal in your country before using one.
Should you use gaming VPNs?
As you can see, if you're allowed to use a gaming VPN, it's probably a good idea to do so. VPNs are cheap and could bring lots of benefits, from stabilizing your connection to improving privacy to letting you log in to games from various parts of the world. Our recommendation for the best VPN for gaming is ClearVPN for ease of use or Shimo if you know how to set up a VPN yourself. Make sure to test your connection with WiFi Explorer as well.
Best of all, ClearVPN, Shimo, and WiFi Explorer are all available to you absolutely free for seven days through the trial of Setapp, a platform with more than 220 amazing Mac apps that cover every possible app category, from creativity to personal finance. Try every Setapp app today at no cost and improve your workflow in no time.