How to convert MP4 to QuickTime MOV on Mac
People who work in the field of video editing frequently convert video formats, such as MP4 to MOV.
What is the difference between MP4 and MOV? MOV files are typically larger and of higher quality than MP4 files, which are more compressed and smaller in size. Due to their compatibility with QuickTime, MOV files work better when editing videos on a Mac.
Therefore, if you're looking for a program or technique to convert MP4 to MOV, stop right there. This article explains how to convert MP4 to MOV on Mac.
How to convert MP4 to MOV without losing quality
If you are not a tech person and are unsure of how to convert MP4 to MOV, don't worry. You only need a reliable converter to change your file type. For example, such as Permute. Not only is it easy to use for newbies, it also saves time. Follow the steps below to convert MP4 to MOV with Permute:
Open Setapp and type "convert video" or "Permute" in the search bar
Find Permute in the search results and click Install
Once the app is installed, click Open and go through the initialization screens
Drag and drop the video file(s) that you want to convert onto the app.

If necessary, change the conversion parameters, then click the Start button next to your file to begin the conversion.

Permute will save your MOV file in the same location as the original MP4 video.
The Permute app also offers some extra goodies like converting multiple videos at once. This is one of the best MP4 to MOV converters on the market. You must try it!
It not only supports MP4, but it handles a ton of other media formats such as FLV, SWF, MP4, AVI, MOV, MKV, DAT, MP3, and many more. In fact, Elmedia plays almost any video and audio format you throw at it! One of our favorite features is the ability to play online videos without ads. Sounds like an awesome feature, right?
How to convert MP4 to MOV using QuickTime Player
QuickTime is frequently used as a program for viewing movie files on a Mac, but it also makes a fantastic, free way to convert MP4 to MOV.
If you've never used QuickTime on a Mac to convert an MP4 file to a MOV file, follow these instructions:
Open QuickTime Player app on your Mac
Choose the MP4 file you want to convert and click Open
Choose File > Export As
Then choose an option from the Export menu
Finally, give a name to your exported file and choose a location. Click Save.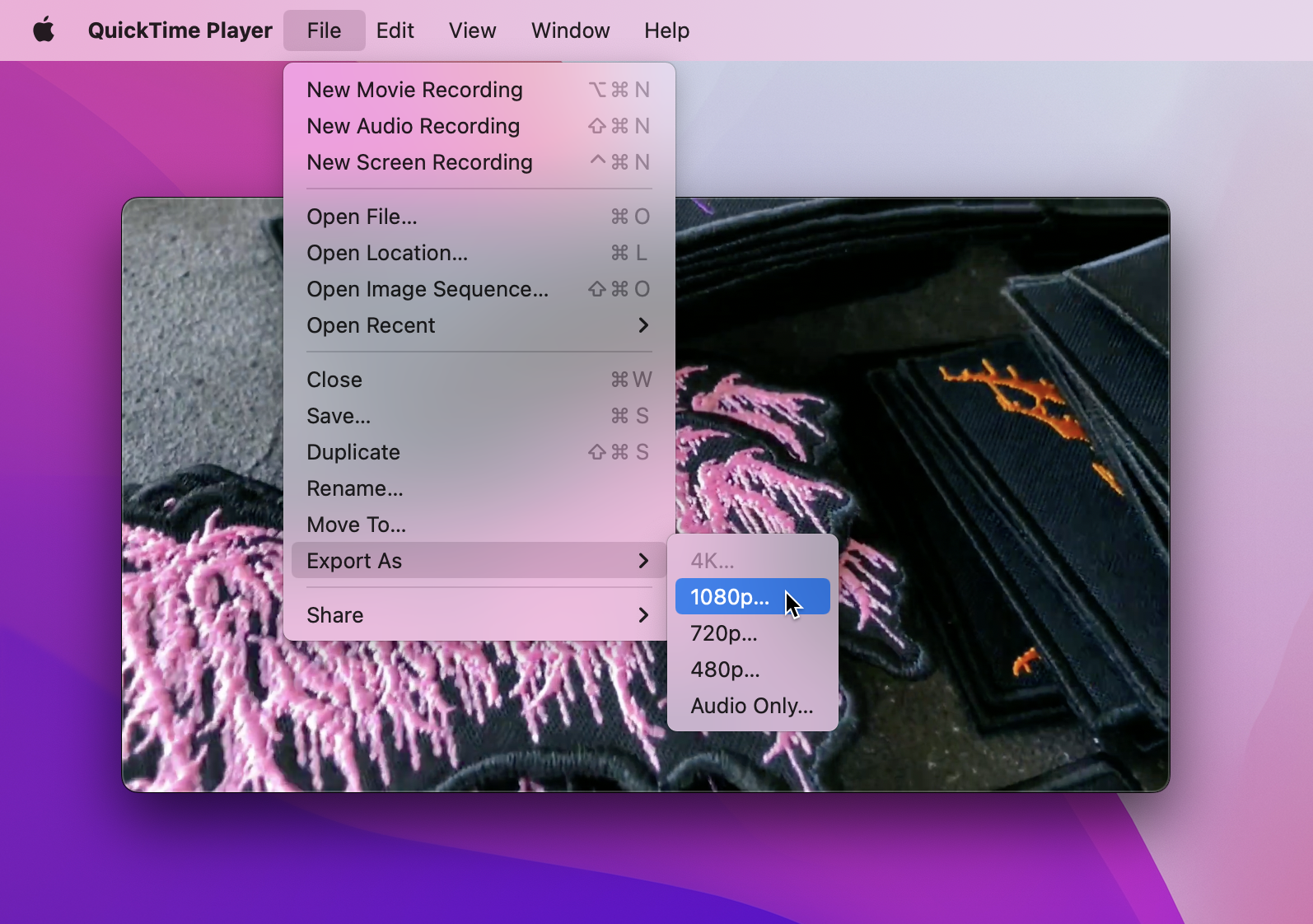 Convert MP4 files to MOV online
If you don't want to convert video using QuickTime, here is another quick method to do that.
One of the best online MP4 to MOV video converters is CloudConvert. It supports more than 200 formats for conversion and has a fairly straightforward UI.
All you have to do to get started is upload your source files to a remote server and select the target format. CloudConvert does the work on the fly! The best part: you don't need to download and install any software on your computer. Everything will happen online. Fast and easy.
Follow the steps below to free convert MP4 to MOV with CloudConvert:
Open the CloudConvert website from your browser
Select the MP4 files you wish to convert by clicking Select File, then click Upload.
From the export choices drop-down menu, choose MOV
Click Convert.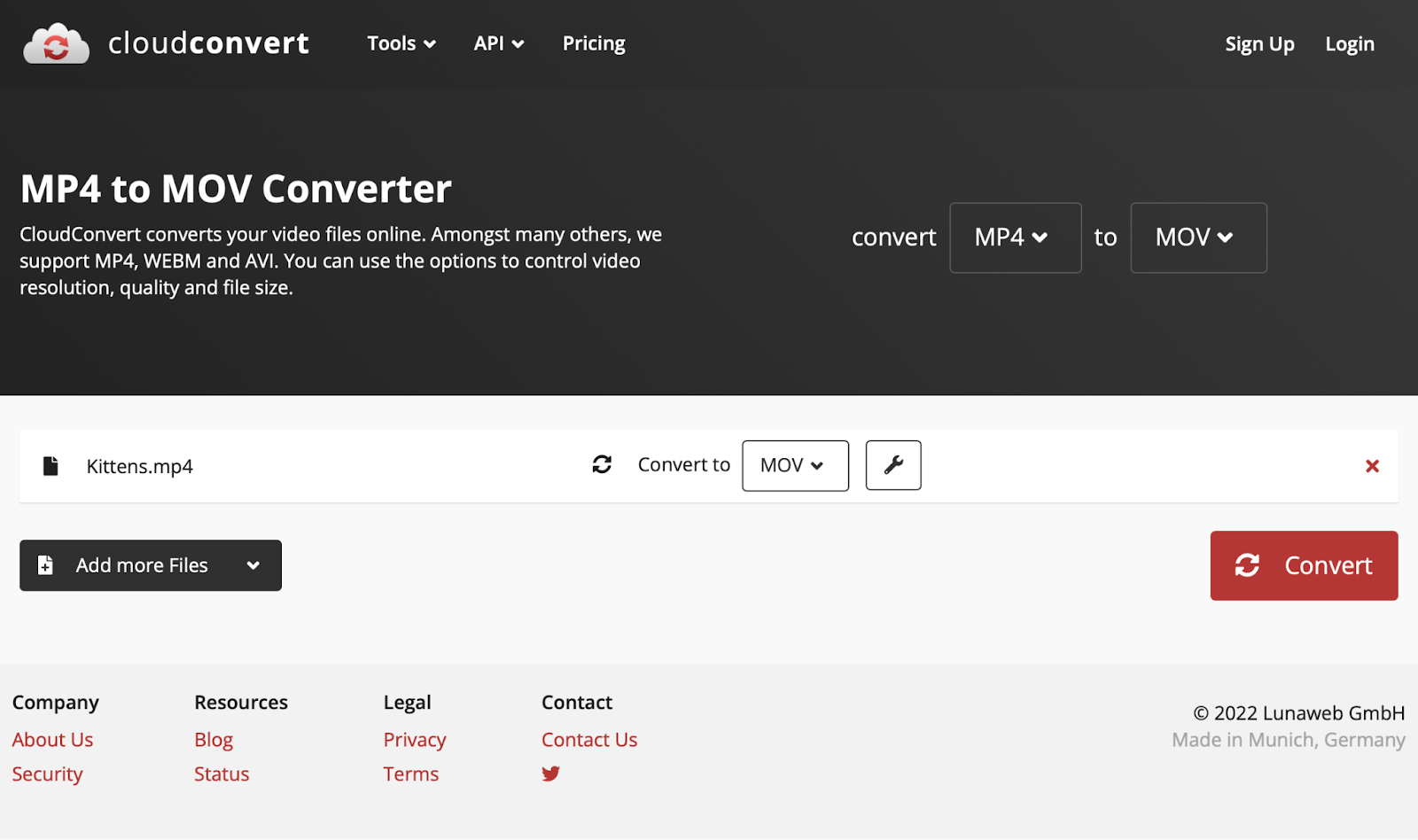 Speaking of cons, CloudConvert has some limitations concerning the maximum consumed time of conversions done through the service, the maximum number of files you may upload each day, and the maximum size of the files you may convert for free.
The easiest way to convert MP4 to MOV
You can see that changing your MP4 to MOV is a simple process that can be carried out using various tools such as QuickTime Player, CloudConvert, or Permute. The last one can convert any video files in bulk with an incredible speed! The best thing about Permute is that it allows you to convert files without sharing them anywhere.
You can try Permute for free via Setapp, a collection of 240+ apps for Mac and iPhone. You can use Permute in combination with Elmedia, one of the best media players for Mac that handles a ton of media formats and lets you watch online videos without ads.
Get a free Setapp 7-day trial to solve all your tasks on Mac and iPhone. Stay for $9.99/month if you like it.