How to play MP4 files without QuickTime on Mac
Given how much time we spend watching media on Macs these days, it's not surprising that we often require a reliable video player that's able to work with popular video formats.
MP4 is one of the most common video formats available today, used natively by cameras as well as being the preferred format of online downloads for music videos, movies, etc.
Naturally, your Mac has a default video app called QuickTime Player, which is great in most cases. Sometimes, however, QuickTime won't play MP4 files, showing you an error such as "the movie could not be opened." So you might wonder how to watch MP4 on Mac if that happens?
Why can't QuickTime Player open MP4 on Mac?
To understand why it might be difficult for QuickTime to play MP4 on Mac, let's quickly touch on what MP4 is.
MP4 is a multimedia container format that can be used to store video, audio, images, subtitles, and other metadata. It's also a popular online format that can be streamed directly by all browsers. The MP4 name comes from abbreviating MPEG-4 Part 14, which is based on the QuickTime File Format (QTFF).
The problem with QuickTime Player often comes up due to the difference in format encoding. As a Mac MP4 player, QuickTime can only work with videos encoded with MPEG-2, MPEG-4, and H.264. If QuickTime is not playing your video, it's likely that it was encoded using a different standard.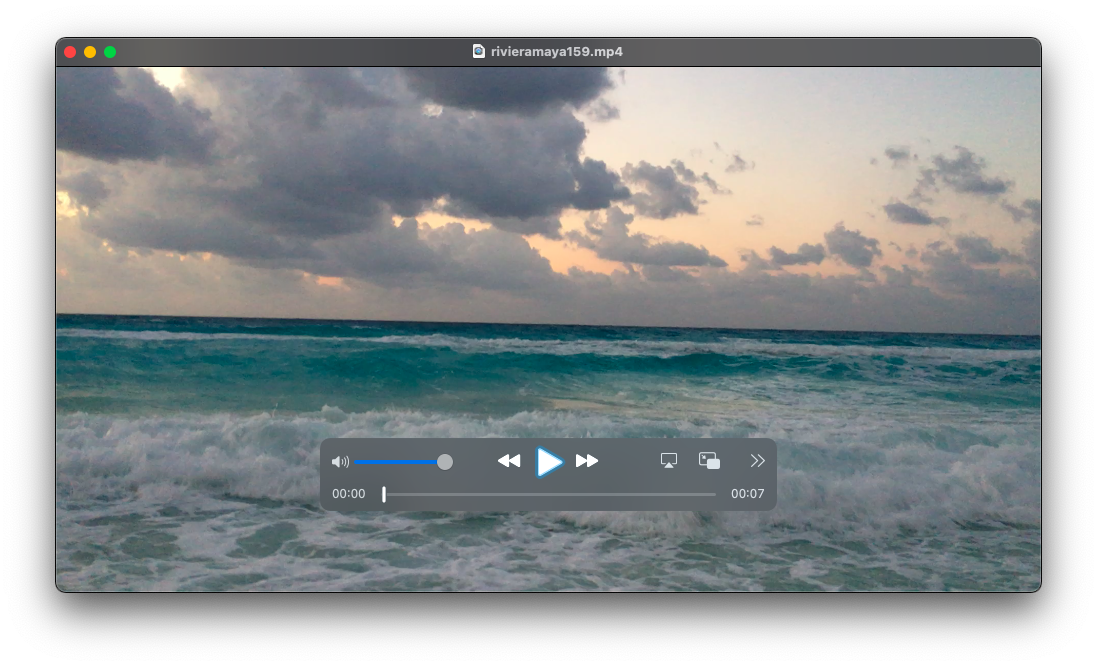 How to play MP4 on Mac without QuickTime
When QuickTime Player lets you down, you have a few options. You can either find another MP4 player for Mac or you can convert your MP4 file to a different format that's playable by QuickTime.
When it comes to the best MP4 video players for Mac, Elmedia Player stands out right away.
Elmedia Player might be the only video and audio player you'll ever need. It supports hundreds of media formats, from MP4 to AVI, MOV, FLV, SWF, MKV, DAT, and MP3. It lets you play videos in HD and even Ultra HD while casting them to Apple TV or using Chromecast. You also have complete control over your playback, so you can adjust the hue or contrast without permanently editing the original file.
When it comes to audio, Elmedia Player gives you an option to correct audio delay and set the equalizer to your liking as well. You can even bookmark videos easily to be able to come back to the most interesting spots later, whether it's for showing your friends, doing research, or editing raw cuts. Finally, Elmedia Player's picture-in-picture capability lets you put a video (e.g. a podcast) in the background while you're busy doing something else.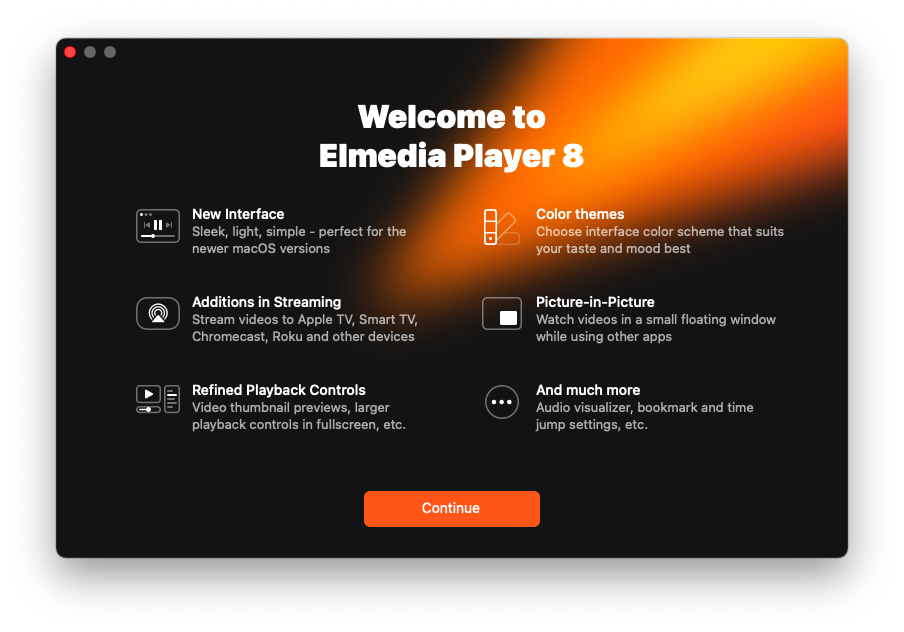 Another app that can playback MP4 files and deserves your attention is Movist Pro.
Movist Pro is an infinitely customizable video and MP4 player for Mac. It relies on QuickTime and FFmpeg decoders and has a built-in support for accelerated decoding with H.265, which means that your movies will start playing right away with no lag.
With Movist Pro, you can define video size and quality, apply filters, add subtitles (even multiple ones), and even enable HDR. Finally, with a Safari extension, you can use the power of Movist Pro to watch videos online too!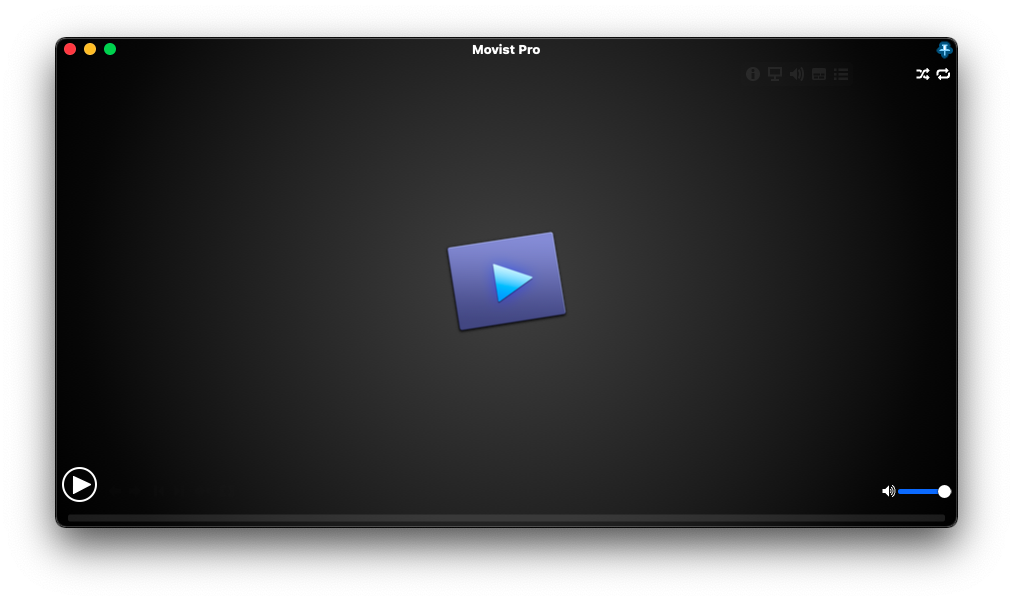 How to convert MP4 videos into another format
Another interesting option you have to resolve the "QuickTime Player can't open MP4" problem is to convert your existing MP4 file into another format that work with QuickTime (or any other video player).
When it comes to media converters, there's no better place to start than Permute.
Permute is a media converter that works with just about any file you can imagine, from images to audio to video. You can even use it to extract audio tracks from videos or do light video editing, such as merging two videos into one, adding subtitle tracks, or burning a video to a DVD (if that's still a thing you do).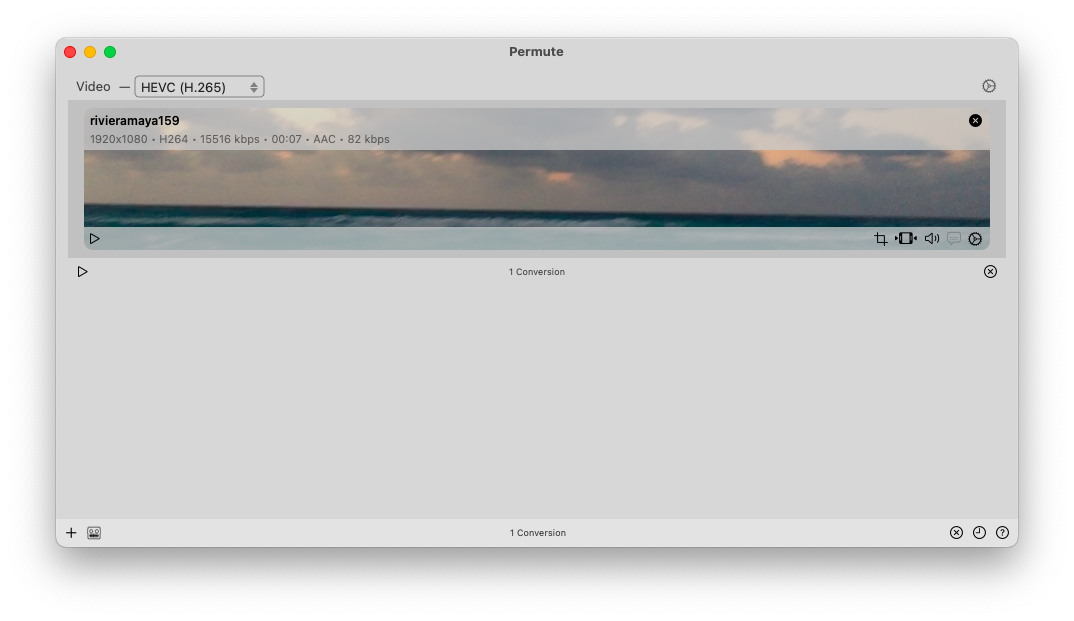 There are, of course, other media converters available on the market, such as Wondershare UniConverter, which can convert MOV to MP4 and back, as well as other files. It also features video compression and other video manipulation options. However, it does come at a steep price of $19.99 a month, while you can get Permute as part of the Setapp collection with no additional charge.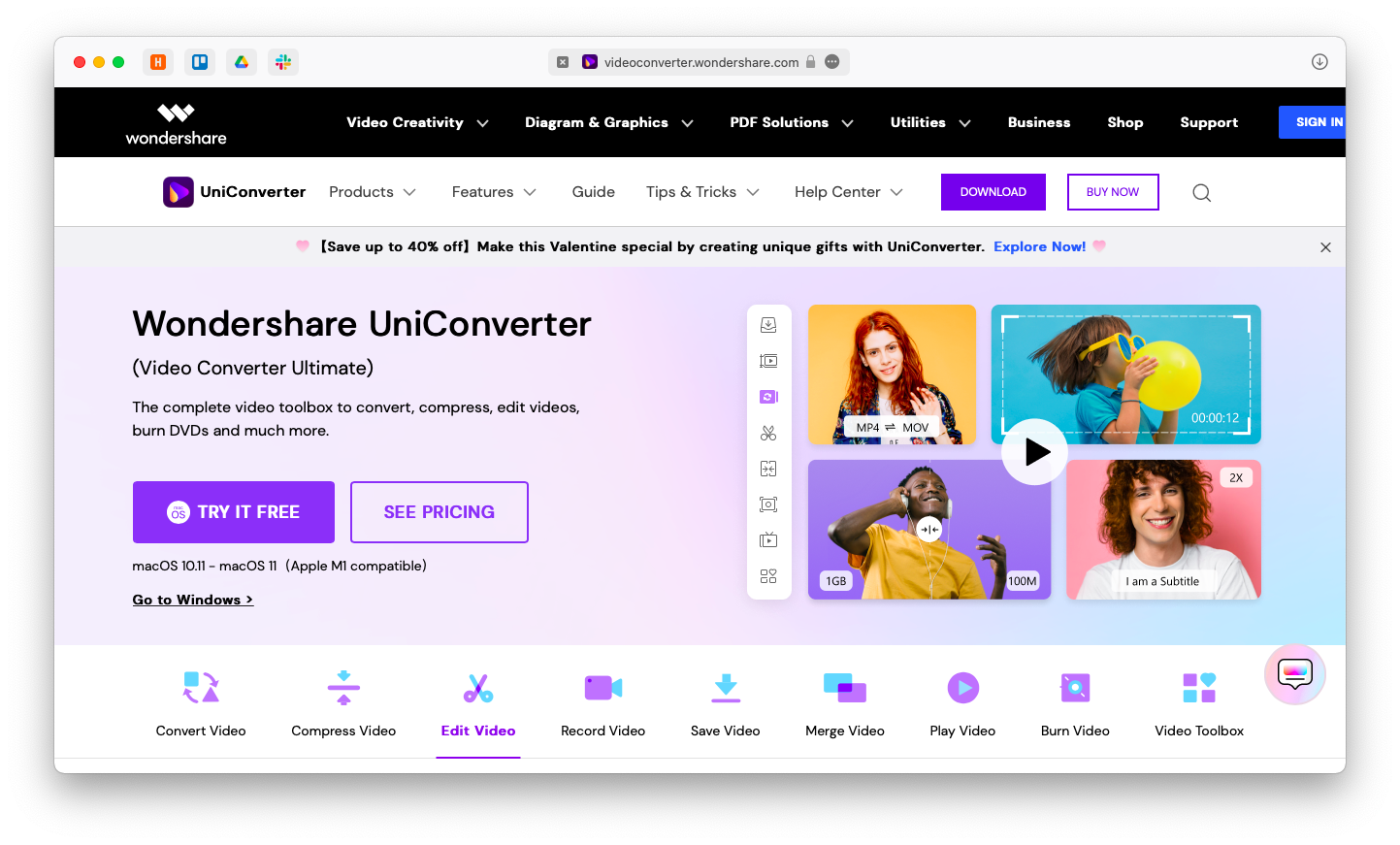 As you can see, there are more than enough options to ensure that you can open MP4 on Mac and watch anything you want. To start, why not upgrade to Elmedia Player or Movist Pro, not only for MP4 conversions but also other additional functionality. At the same time, a powerful media converter is something you'll definitely use in the future, so equipping yourself with Permute is a great idea as well.
Best of all, Elmedia Player, Movist Pro, and Permute are available to you absolutely free for seven days through the trial of Setapp, a platform with more than 230 top-of-the-line Mac and iOS apps ready to tackle any issue, from extending battery life on your MacBook (Endurance) to getting help with instant translations (MateTranslate). Try every Setapp at no cost today and discover how it can transform the way you work on Mac!