How to play Xvid codec videos on Mac
The world of codecs, drivers, plugins, and file formats is foreign for most Mac users most of the time. We are used to everything working effortlessly on Mac, so when we come across a file that doesn't open, most of us are not sure what to do.
If you've recently moved video files from Windows, or someone has sent you one, it might be that it was Xvid encoded, which means that QuickTime Player wouldn't be able to open it.
Why can't you play Xvid videos? What is the Xvid video format? And how do you get the Xvid codec for Mac?
What is Xvid video codec?
All videos on your Mac have specific file formats, such as MPEG, MOV, or AVI. But that's not the only difference between them.
Videos need to be encoded and compressed to remain shareable and not take up hundreds of gigabytes of space. That encoding and compression is done through codecs (short for coding and decoding), which are software.
Xvid is one of the more popular codecs used on Windows for the MPEG-4 video format. It's free to use and is known for being able to compress video files (down to 1/200 of the size) while retaining good quality.
The problem is playing Xvid on Mac. Most Xvid video players run on Windows, so you won't be able to open Xvid with QuickTime Player.
There are, however, other options to play Xvid on Mac.
Ways to play Xvid video on Mac
The easiest option to watch Xvid videos on Mac is to use an Xvid video player that has its codec support built-in.
Elmedia Player is the only video player for Mac you'll ever need. It supports hundreds of video formats and codecs, including Xvid, and has lots of other interesting features.
For example, you can broadcast content from Elmedia Player to your smart TV, use it with the picture-in-picture mode, tweak saturation or hue, bookmark specific moments, adjust audio syncing, and more. Plus, it's fully compatible with new Apple Silicon Macs.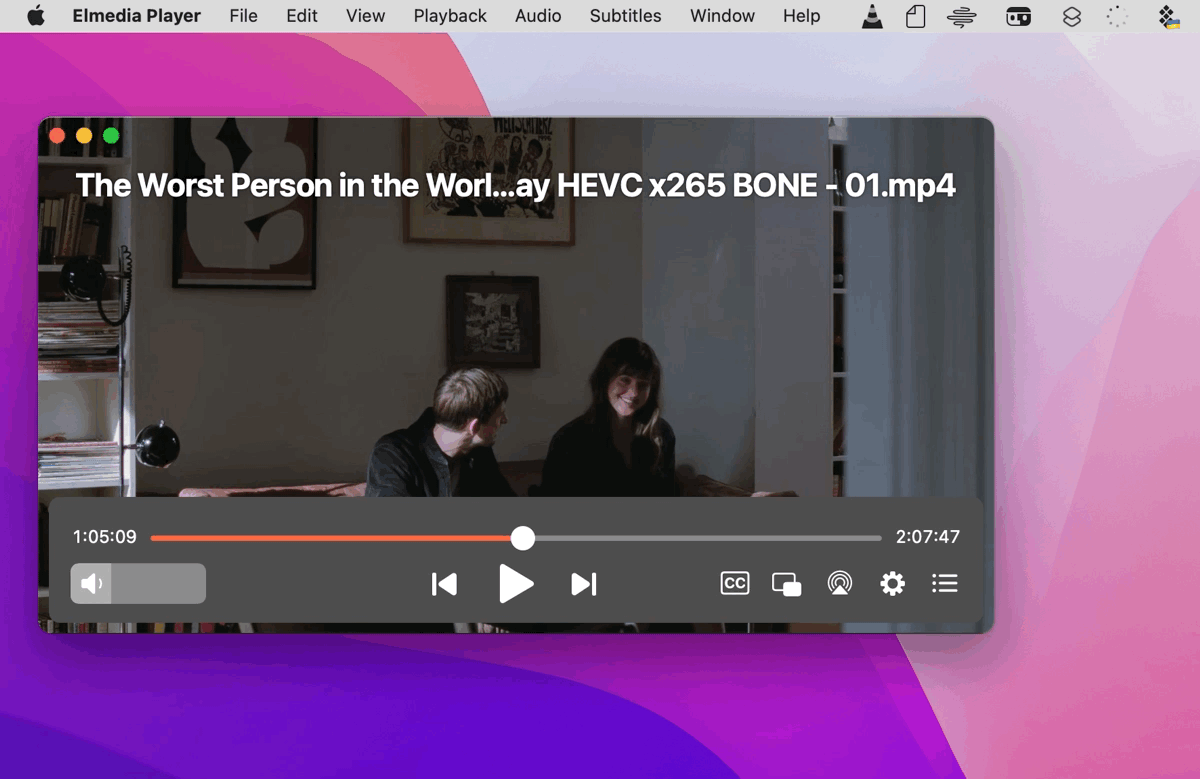 Another video player option you can use is Movist Pro. Movist Pro also supports the Xvid codec for Mac, along with hundreds of other video formats and codecs.
Besides, Movist Pro lets you specify video quality, tweak subtitles, adjust your screen to play HDR media, create playlists, and watch videos on the web through the Safari extension.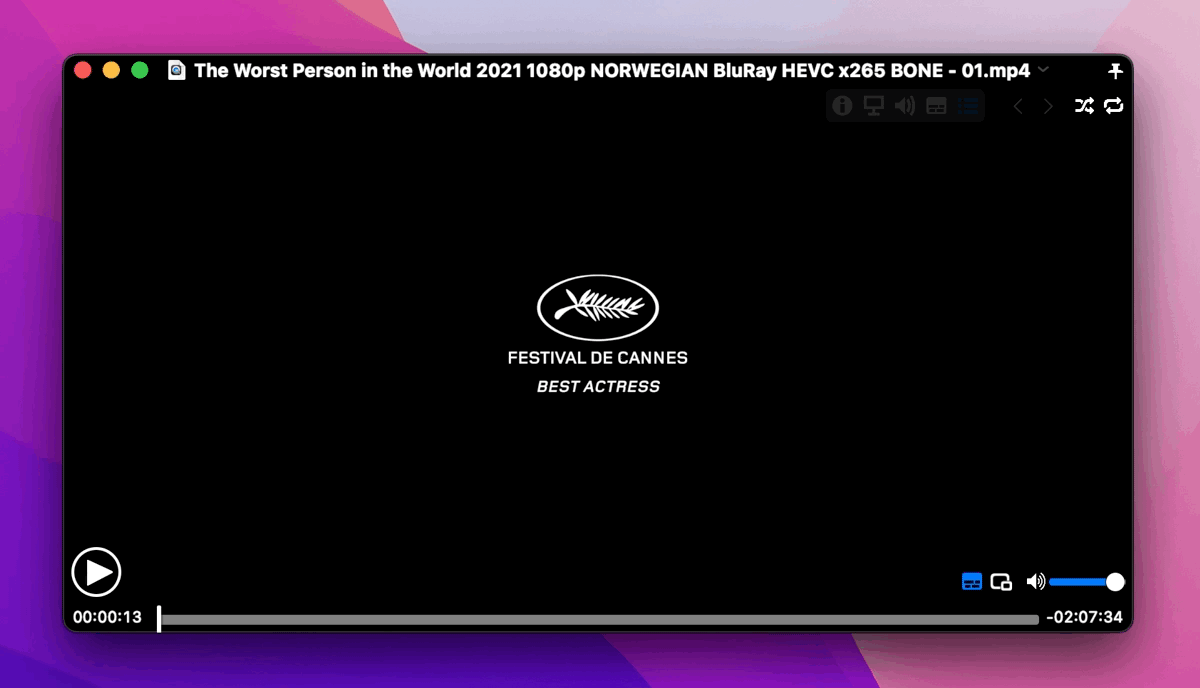 How to convert Xvid to another video format
If you don't want to switch away from your favorite video player, there's another option to be able to watch Xvid video format on Mac. You can convert Xvid files into another format that your Mac can read, such as MOV or MP4.
Permute is the only media converter you'll ever need for your Mac, whether you want to change the file format of image, video, or audio files.
When converting videos with Permute you not only can select the resulting format but also video bitrate, frame size, subtitles, and length (by trimming), You can combine a few videos into one and even burn your newly created videos to DVDs.
Here's how to use Permute to convert Xvid to another video format:
Launch Permute
Drag and drop your video onto the app
Select the resulting format in the dropdown
Click the settings cog and configure any changes if necessary
Click the play icon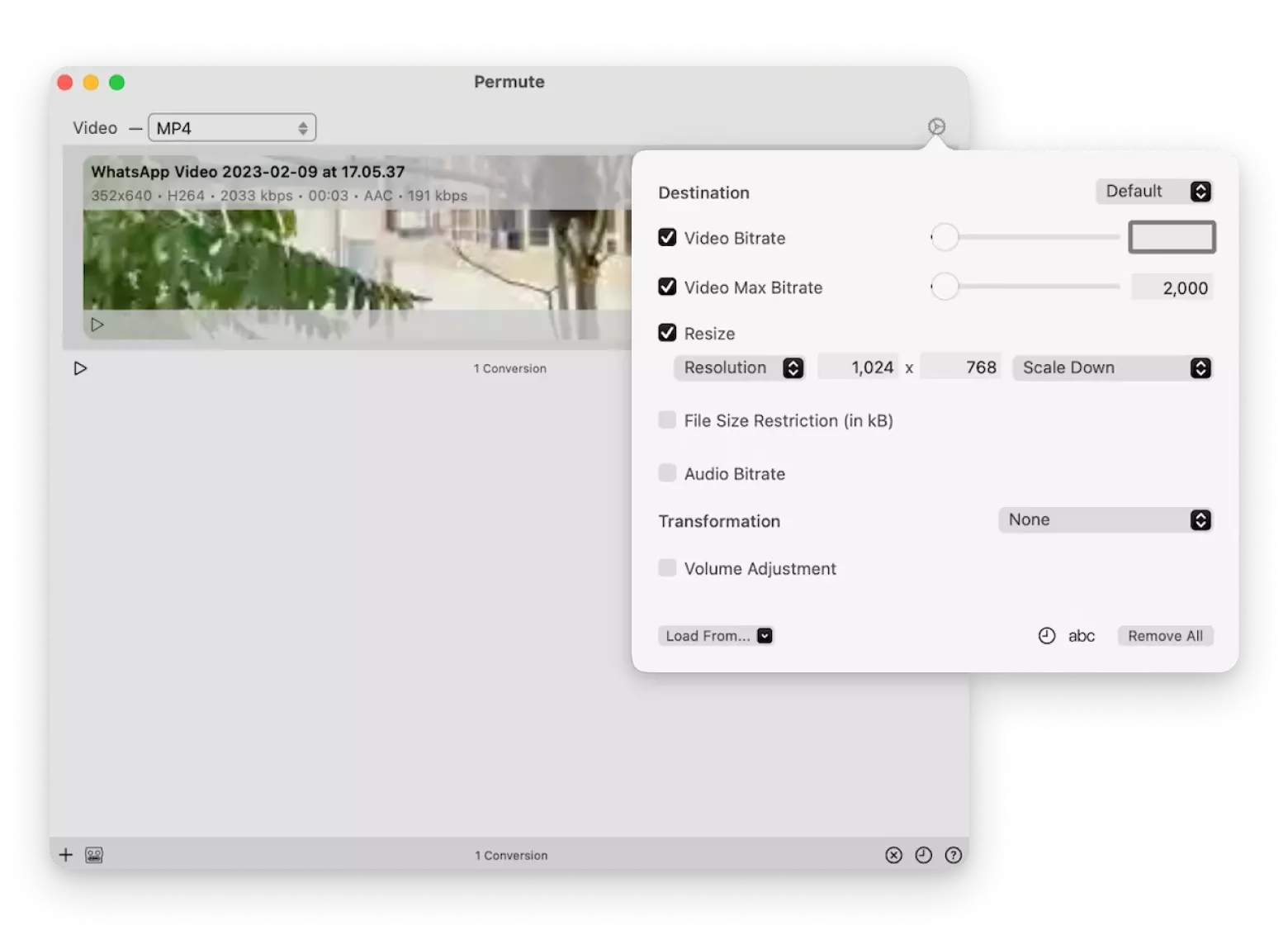 How to install Xvid codec on macOS
The reason behind why playing Xvid on Mac is so difficult is because Mac doesn't have built-in support for the Xvid codec.
Can you install Xvid codec on Mac? It depends on the version of your macOS and security settings. There are a few options technically available but none of them are recommended.
You can download the DivX codec for Mac and then install the Xvid delegate component for Mac OS X. The delegate component would then reroute Xvid videos to be played by the DivX codec. To do so, download and put the Xvid component file into the /Library/QuickTime folder and restart your Mac.
You can see how the lack of Xvid support on Mac can be inconvenient for users that frequently move videos between Windows and Mac. Out of all the available options, the easiest remains playing Xvid on Mac through Elmedia Player or Movist Pro. Both are quick and powerful video players that support hundreds of video formats and have other great features. At the same time, changing the file format with Permute and using another video player should also work fine for most users.
Best of all, Elmedia Player, Movist Pro, and Permute are available to you for free during the seven-day trial of Setapp. Setapp is a platform of more than 240 hand-selected apps for Mac and iOS to cover a wide spectrum of Apple users' needs, from financial planning to blogging to website development. Try every app in Setapp at no cost today and see how many useful additions to your collection you can make.