The Best Way To Convert MP4 To GIF On Mac 2023
10 years ago, images spoke louder than words. Today, GIFs and videos do a better job communicating. And making you laugh! If there's one thing everyone loves GIFs for, it's because they can animate any conversation. This is why every modern messenger comes with a GIF picker.
But it's not all about fun. GIFs do a wonderful job visualizing workflows, explaining complex stuff, sharing screen recording, etc. To make good use of GIFs, you should learn how to change MP4 to GIF. Why? Because it's often complicated to create a GIF on Mac and a possible workaround is to convert MP4 to GIF. This way you'll quickly make a high-quality GIF without having to stitch images together.
That said, how do you actually make a GIF right now? While GIFs are technically made up of images, no one spends time anymore sticking those images together. Instead, you film an MP4 video first and then convert MP4 to GIF high quality retained. So let's see what are the best options to create GIF from MP4.
How To Make Your Own GIFs
When you have an idea for what can make a great GIF, your best bet is to make a short (a few seconds long) video and then save MP4 as GIF after. It's important to make sure that you can record videos in MP4 as it's the most popular video format and most videos to GIF makers tend to work better with it.
The exact tool you use to create a video doesn't matter as much. You can use your smartphone, a dedicated camera (e.g. DSLR), or simply record your Mac screen with a built-in app like QuickTime Player or a third-party app like Cleanshot if you're doing a tutorial of some sort.
Cleanshot is a lightweight app that lives in your menu bar and actually outputs GIFs right from the screen capture. So you just select the portion of the screen you want to record, do the tutorial, and the app saves a direct link to your GIF that you can share with others.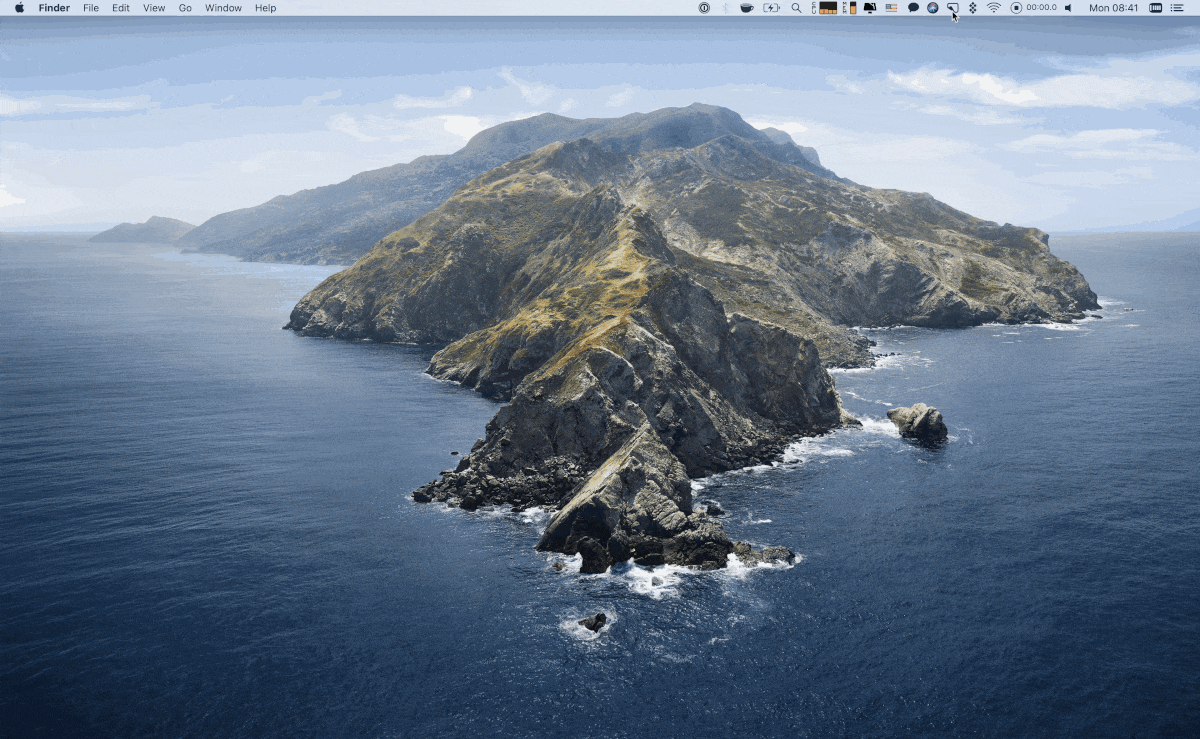 But that only works when you're filming your Mac screen. For every other kind of GIF you need to find an actual MP4 to GIF converter first. Most of these converters can either be web or Mac apps, and both have their benefits and drawbacks.
How to save MP4 as GIF on Mac
Since the early days of personal computing, there have been apps that let you convert your file to different formats. Most of the time, these conversions happen within the same medium: you would convert a JPG to PNG, for example, or MP3 to AAC. In that regard, videos to GIF makers are something completely new as they break medium boundaries.
Permute is an image, audio, and video converter, all-in-one. In fact, it's the only media converter you'll ever need. For videos, it can do things like merging two files into one, adding subtitles, extracting audio, and converting into GIFs. You can even prepare files for burning onto a DVD (if you're still doing that) by transforming them into the ISO format.
Using Permute is just as easy:
Launch the app
Drop an MP4 file onto the app's window or click the plus icon and add your file there
Select GIF Animation in the dropdown menu
Click the play icon to convert your file, which will be saved in the same folder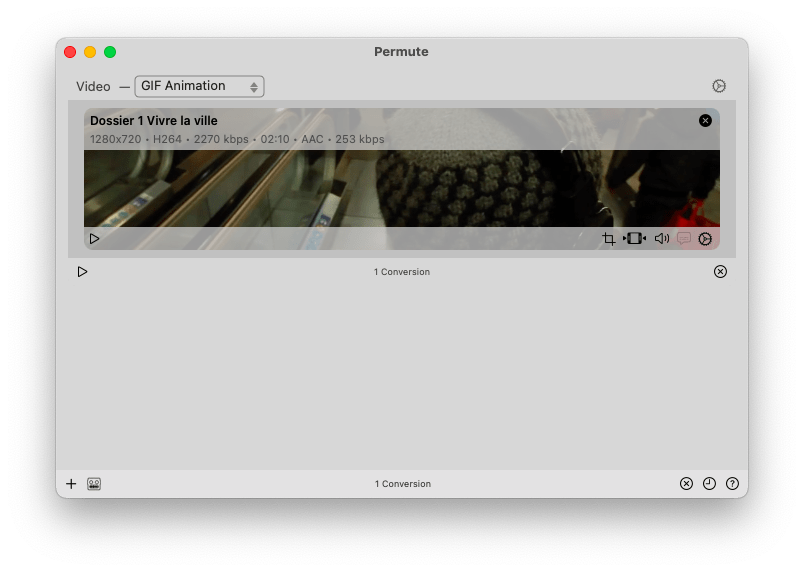 How to create GIF from MP4 online
As an alternative to Mac-based videos to GIF makers, there are lots of options you can find online. But since most online converters are free, their quality varies wildly, and some don't even work properly at all. In addition, there could be invasive ads, trackers, and even spyware. So you have to be extra careful when you send your files for conversion to any website.
That said, there are some good ways to convert MP4 to GIF high quality standards online. Here are some of our favorites.
Coming from the same company as Recordit, there is Placeit's online MP4 to GIF converter available for free. They don't make any money off it since it's not their core offering, but it still works quite well. Note that the maximum allowed size for videos is 100 MB and no longer than 40 seconds.
You can just drag and drop your video to Placeit, adjust the dimensions and the frame rate, and download your GIF right away.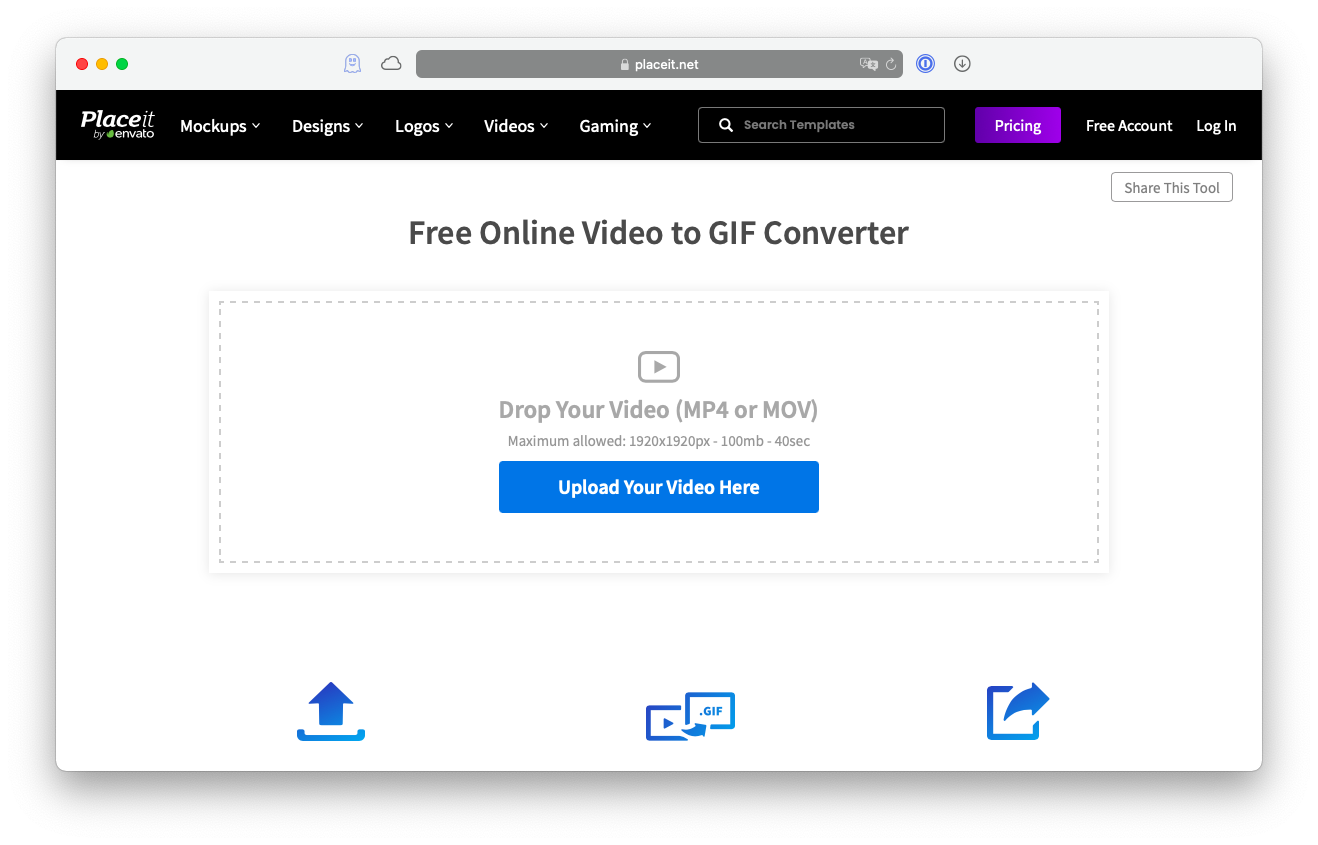 Another option is to use Ezgif. Their online videos to GIF maker accepts all kinds of input formats: MP4, AVI, MPEG, FLV, MOV, and others. You can just upload the video to the service or paste in a URL if your video is already online. A major downside of Ezgif is that longer videos with higher frame rates take quite a lot of time to process.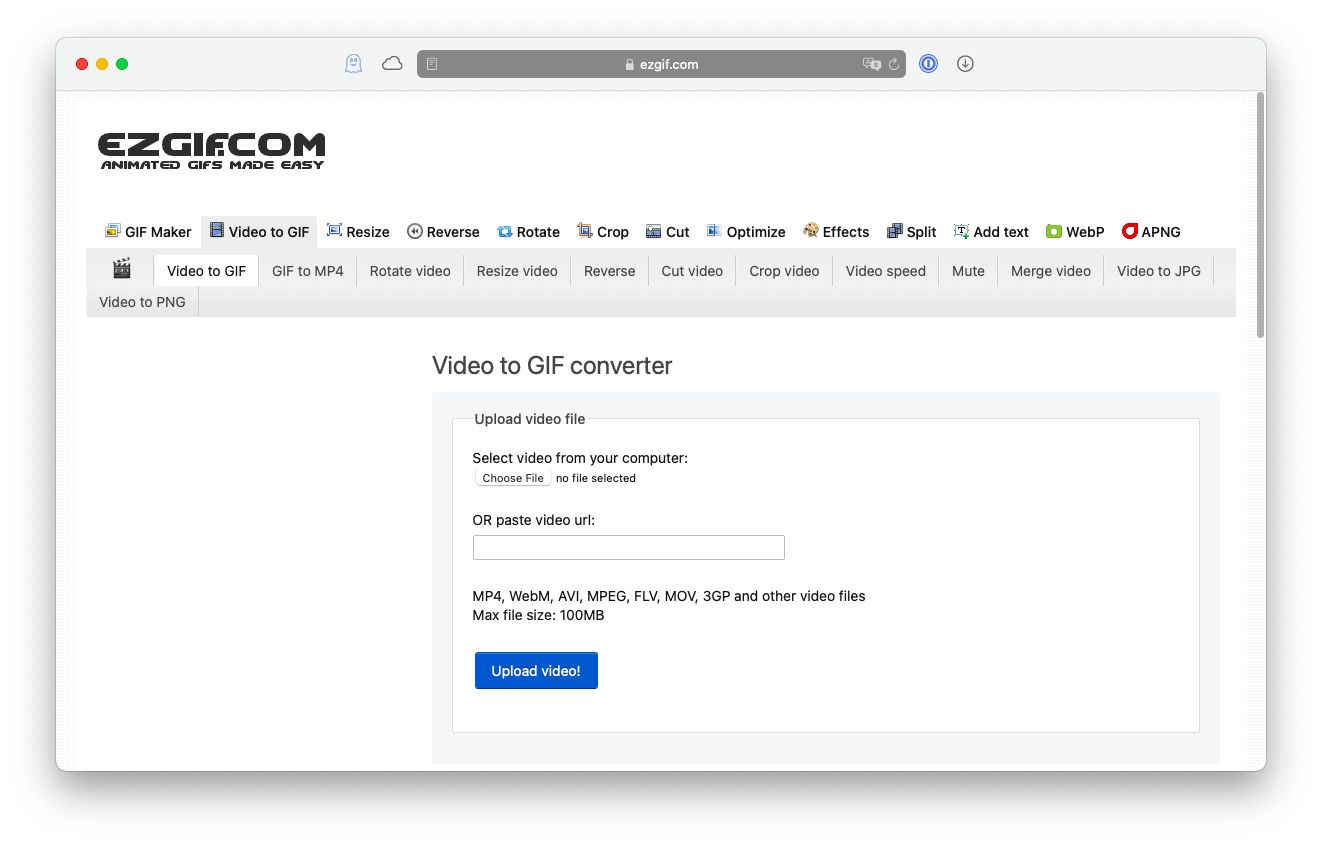 One more free online way to save MP4 as GIF is Zamzar. While the available options are quite limited and videos are restricted to just 50 MB (you probably don't need more for short GIFs), Zamzar gets the job done well, and can even send you an email upon conversion completion.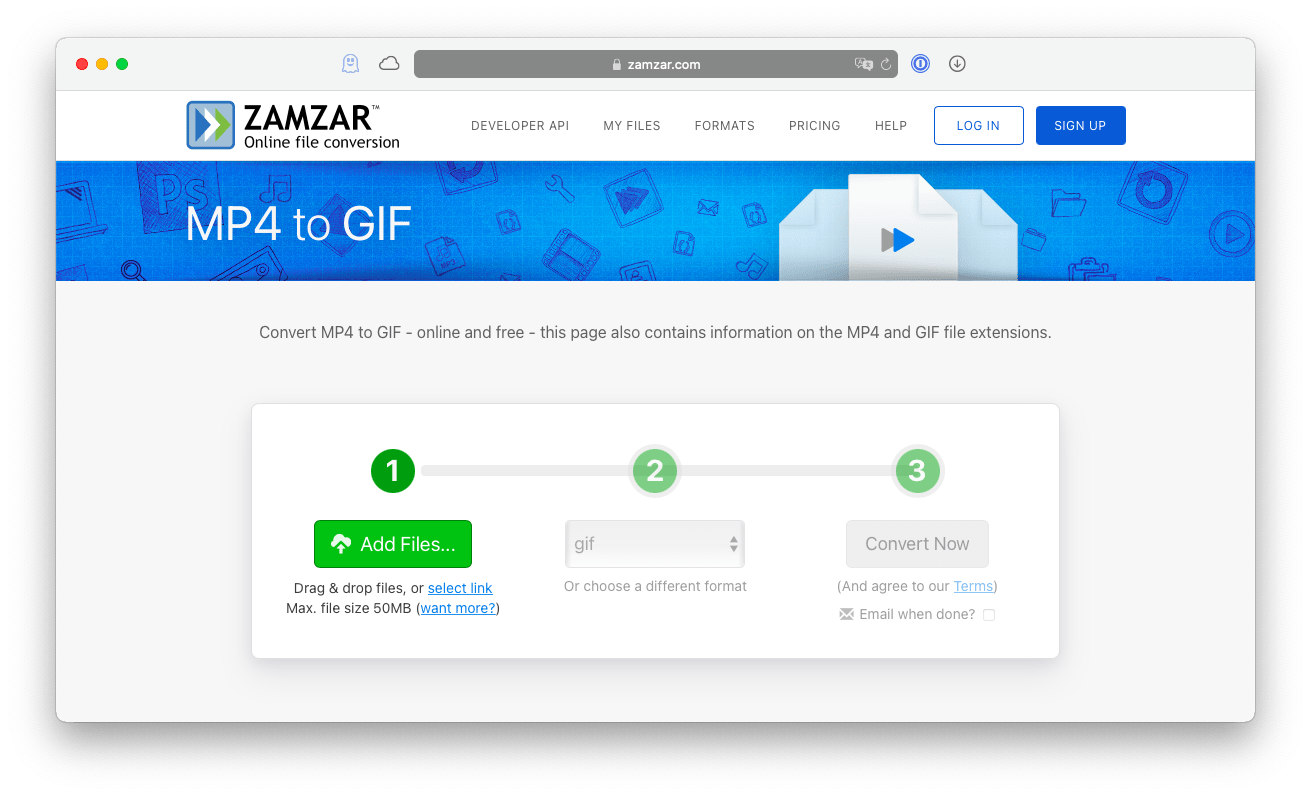 Finally, if you want a bit more flexibility in how your GIF is going to look like, try CloudConvert. This web app lets you easily create GIF from MP4 but also gives you lots of options to choose from. For example, you can adjust the resolution, aspect ratio, and frame rate. There's also a tool that can trim videos at the beginning or at the end, so your GIF starts and ends right where you want it to.
As you can see, there are plenty of ways to save MP4 as GIF for any scenario. If you're recording your screen, you can use Recordit to get to the GIF right away or QuickTime Player and then one of the converters listed above. All of the online videos to GIF makers feature somewhat similar functionality and usually get the job done just fine. But if you want a truly universal media converter, there's nothing better than Permute.
Best of all, Cleanshot and Permute both are available to you absolutely free for seven days through a trial of Setapp, a platform with more than 210 outstanding Mac apps for any occasion. Try every Setapp app today at no cost and find dozens that can significantly improve your life!