How to easily delete files anywhere on Mac
Installing apps, creating new files, and downloading useful information is what we do when we work on our Macs every day. Unfortunately, even on the most expensive Mac models, the hard drive storage is limited, and it's likely that you would eventually hit that limit, which would not only make it impossible to work and create more but also significantly slow down your Mac overall.
The solution is quite simple — make sure to occasionally scan your Mac for files you don't need anymore and delete them, thus freeing up space. Think of all the outdated documents, movies you've already watched, one-time downloads, and meme images you can remove without even noticing.
So let's list a few ways to delete documents, files, and folders as well as what to do when you can't delete files for some reason.
The most common ways to delete files on Mac
Surprisingly, there are quite a few ways to delete files on Mac, and it's good to know them all, so you can pick the one most convenient for you:
The most basic way to delete a file on Mac is to click on it with your cursor and then drag-and-drop onto the Trash icon in your Dock
You can also right-click on any file and select Move to Trash from the menu
The fastest way to delete files is to use the ⌘ + Delete shortcut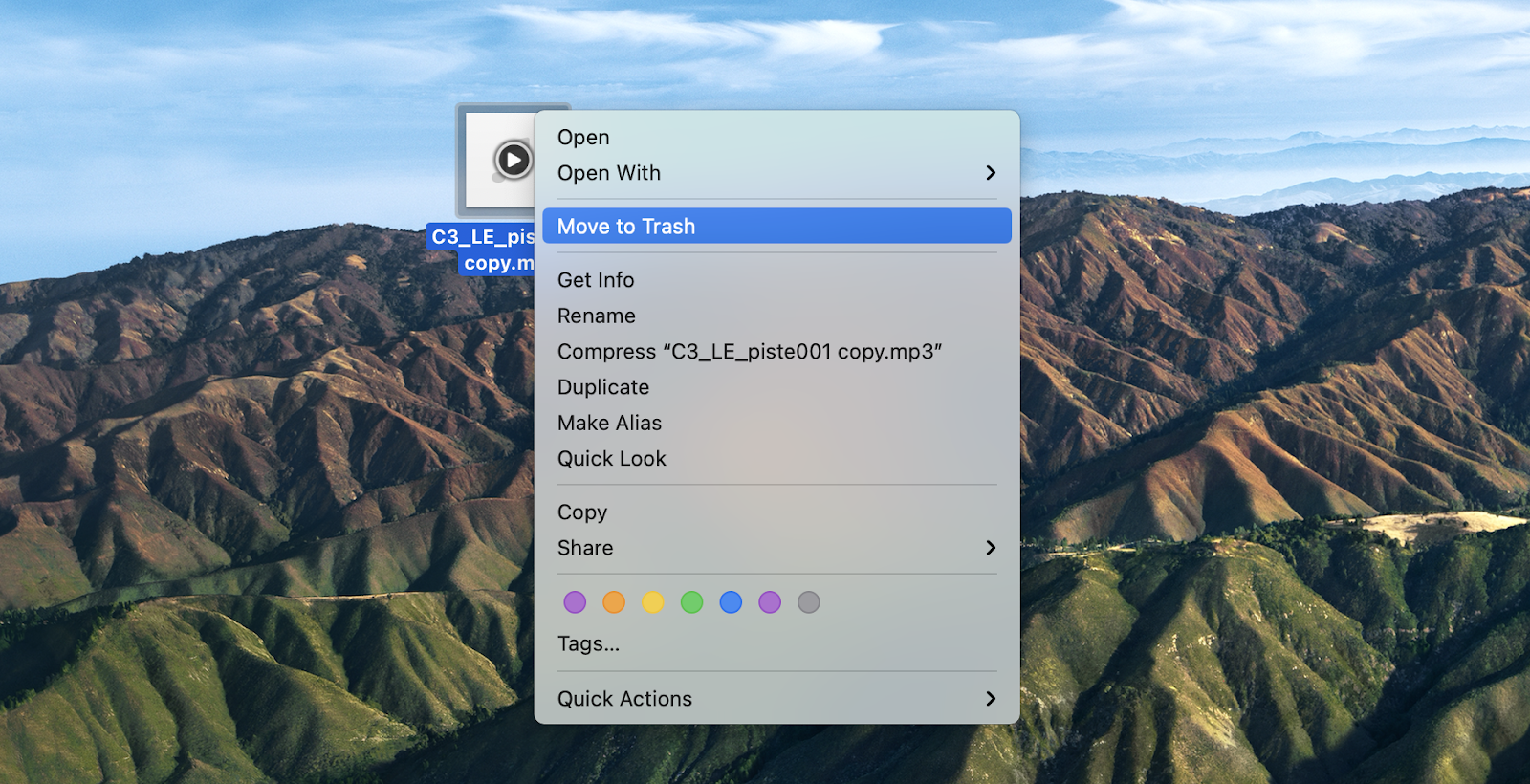 After you delete files on Mac, they are not completely gone. They are just moved to the Trash, where they'll stay until you empty it. To securely empty Trash, you can either right-click on the Trash icon and pick Empty Trash, or open the Trash and click Empty.
If you need to delete a specific file from the Trash, you can right-click on it and select Delete Immediately… and then Delete.
Note: Even when you're deleting files forever, it's good to keep a Time Machine backup on an external drive somewhere, just in case.
By default, you need to confirm that you want to empty the Trash. You can get rid of this notification by going to Finder ➙ Preferences and unchecking "Show warning before emptying the Trash." In the same menu, you can also enable automatic Trash cleaning by checking "Remove items from the Trash after 30 days."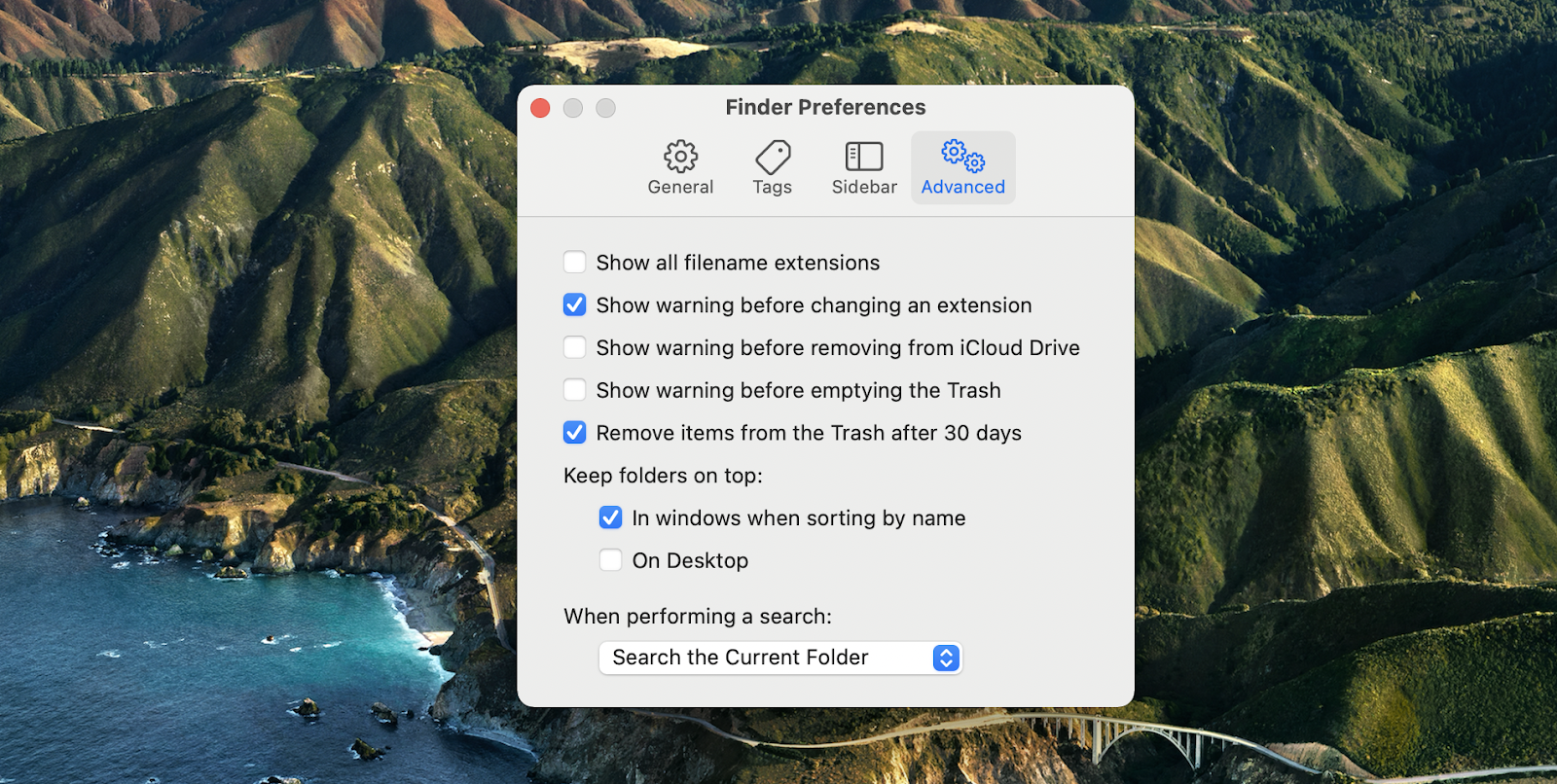 Note: Files deleted from the iCloud Drive folder would be automatically emptied from the Trash after 30 days by default.
If you change your mind with regards to any file in the Trash, you can restore it either by dragging it out of the Trash or right-clicking on it and selecting Put Back.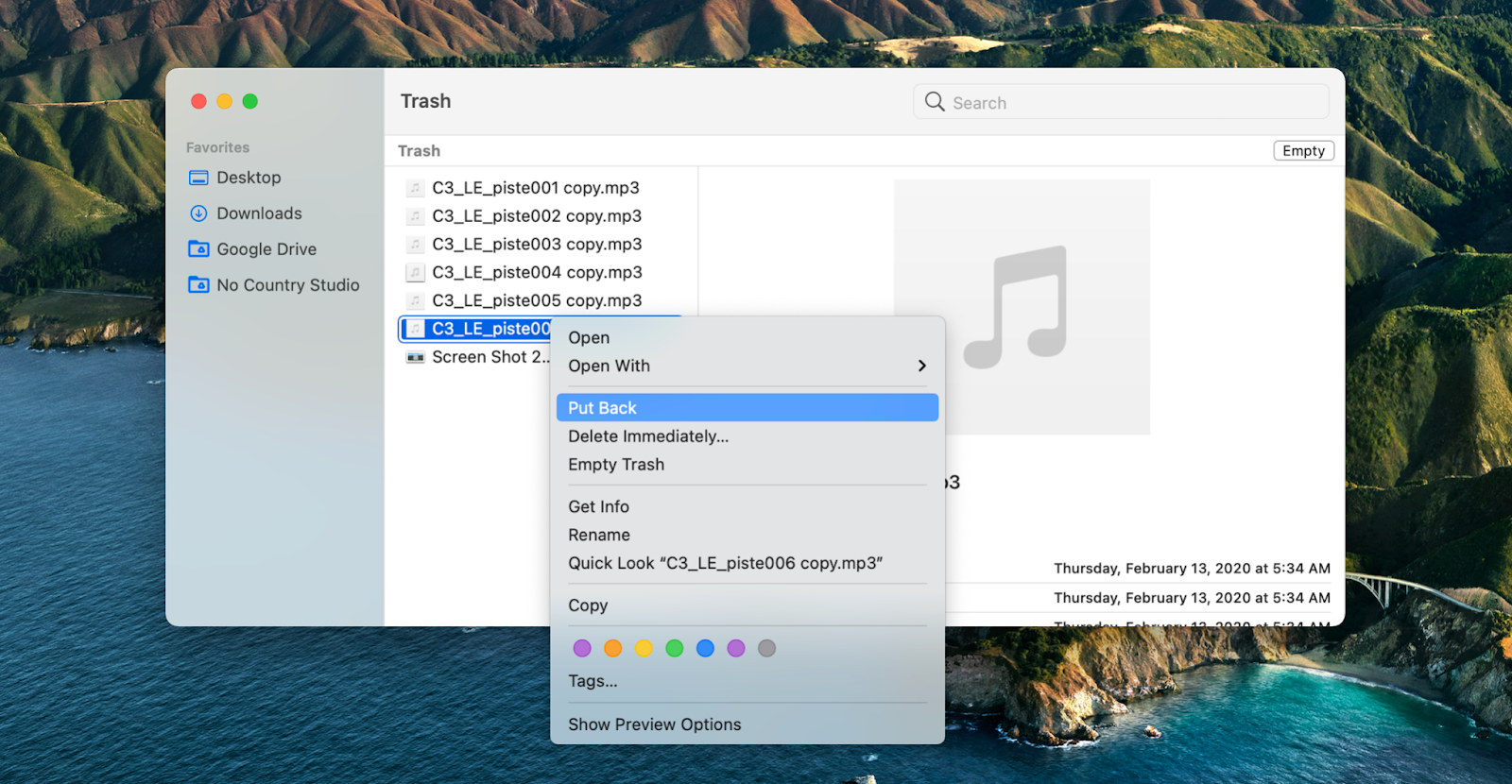 How to delete Mac files without the Trash Bin
In some situations, you might want to ensure your files are permanently deleted and thus skip moving files to the Trash to avoid forgetting them there.
To learn how to permanently delete files, find your item, hold the Option key, click Finder in the menu bar and select Delete Immediately. The shortcut for this action is Option + ⌘ + Delete. Such permanent deletion can't be undone.
The most reliable way to force delete a file, however, is to use a professional file shredder, which completely destroys your files and ensures they could never be recovered. This is a perfect option for any sensitive information.
CleanMyMac X is an app that features a user-friendly file shredder that can delete any number of files securely in seconds, without leaving any trace.
Using CleanMyMac X Shredder is very easy:
Launch the app
Navigate to Shredder in the sidebar
Select Files…
Click Shred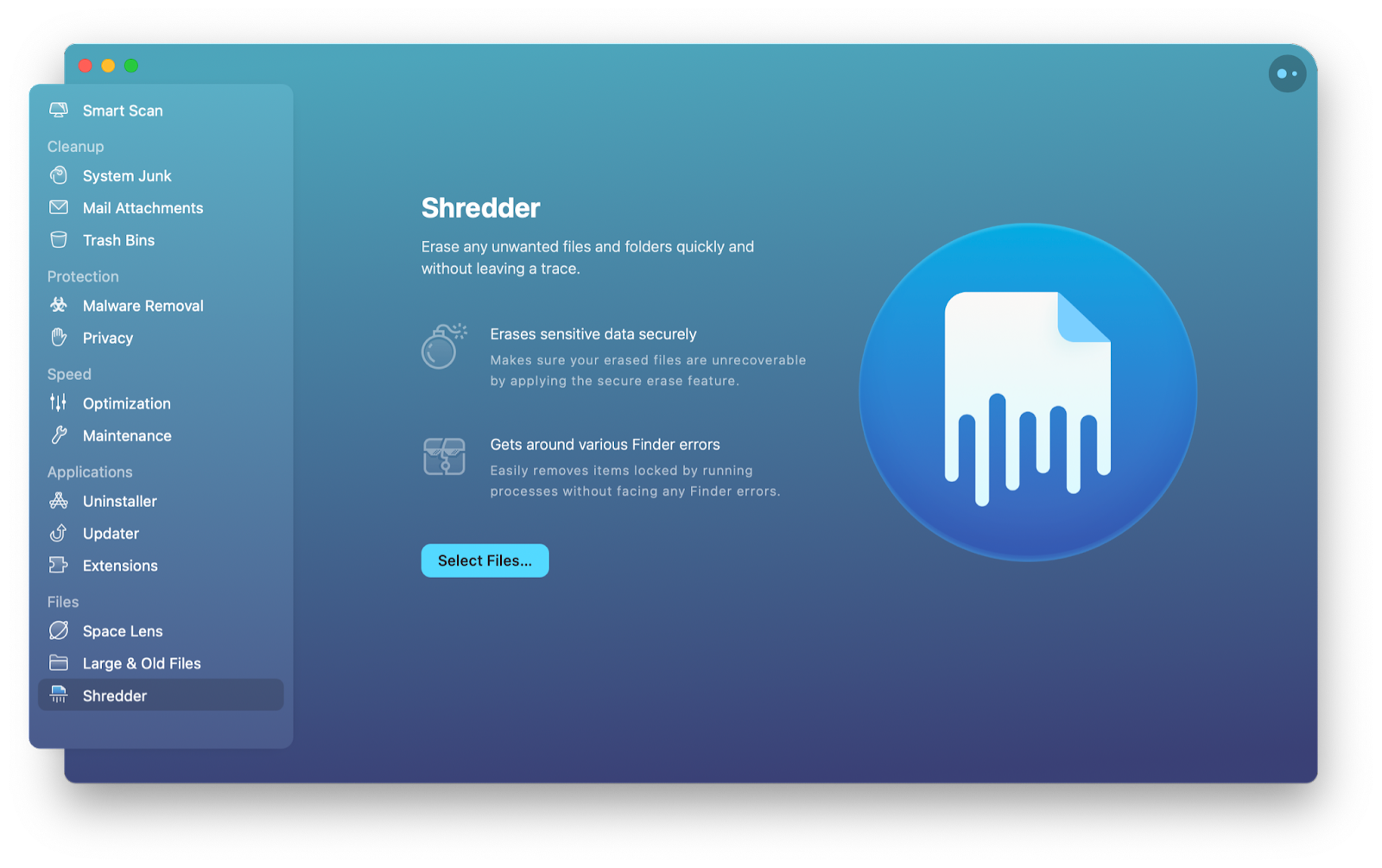 How to delete large files on Mac
When it comes to freeing up space on your Mac, it's often not about quantity but quality, meaning deleting a few large files might yield more results than getting rid of thousands of small ones.
But how do you know where to look for the heaviest files on your Mac? Luckily, macOS has a default utility for that now:
Click the Apple icon in the menu bar ➙ About This Mac
Switch to the Storage tab ➙ Manage…
Go to Documents ➙ Large Files (all files will be organized by size)
Select any files and click Delete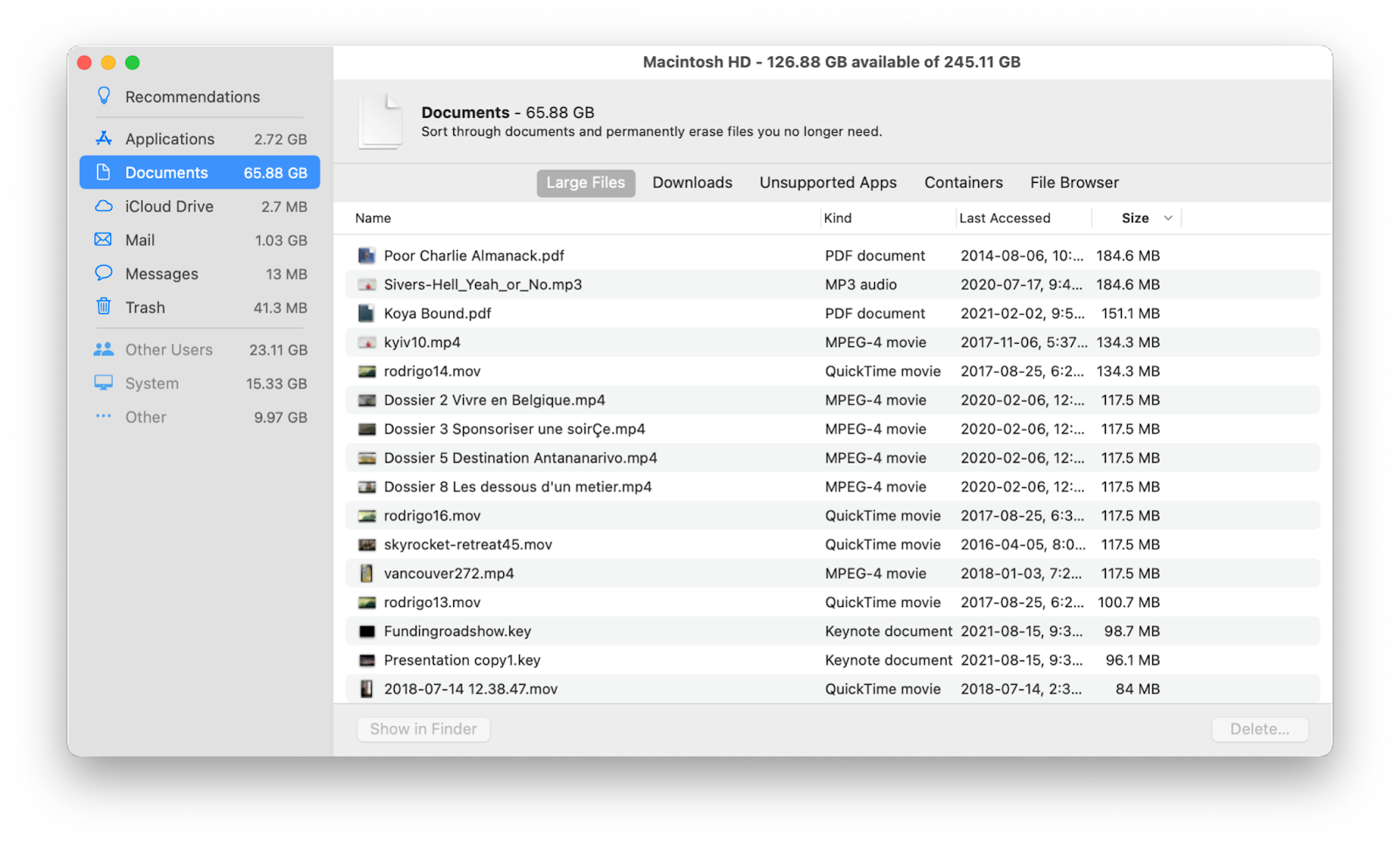 CleanMyMac X also has a few tools to explore and delete documents that occupy lots of space on your Mac. Unlike Apple's solution, they give you even more clarity on what kind of files you should and shouldn't delete.
The first option is called Large & Old Files and scans your hard drive for not only heavy files but also files you haven't used in a long time and likely don't need. Removing them is then available to you in one click.
The second option is even more visual. Called Space Lens, it starts by ranking the most top-level folders by size and then lets you dive into each one, graphically exploring what's taking up space on your Mac and what can be deleted at the folder level.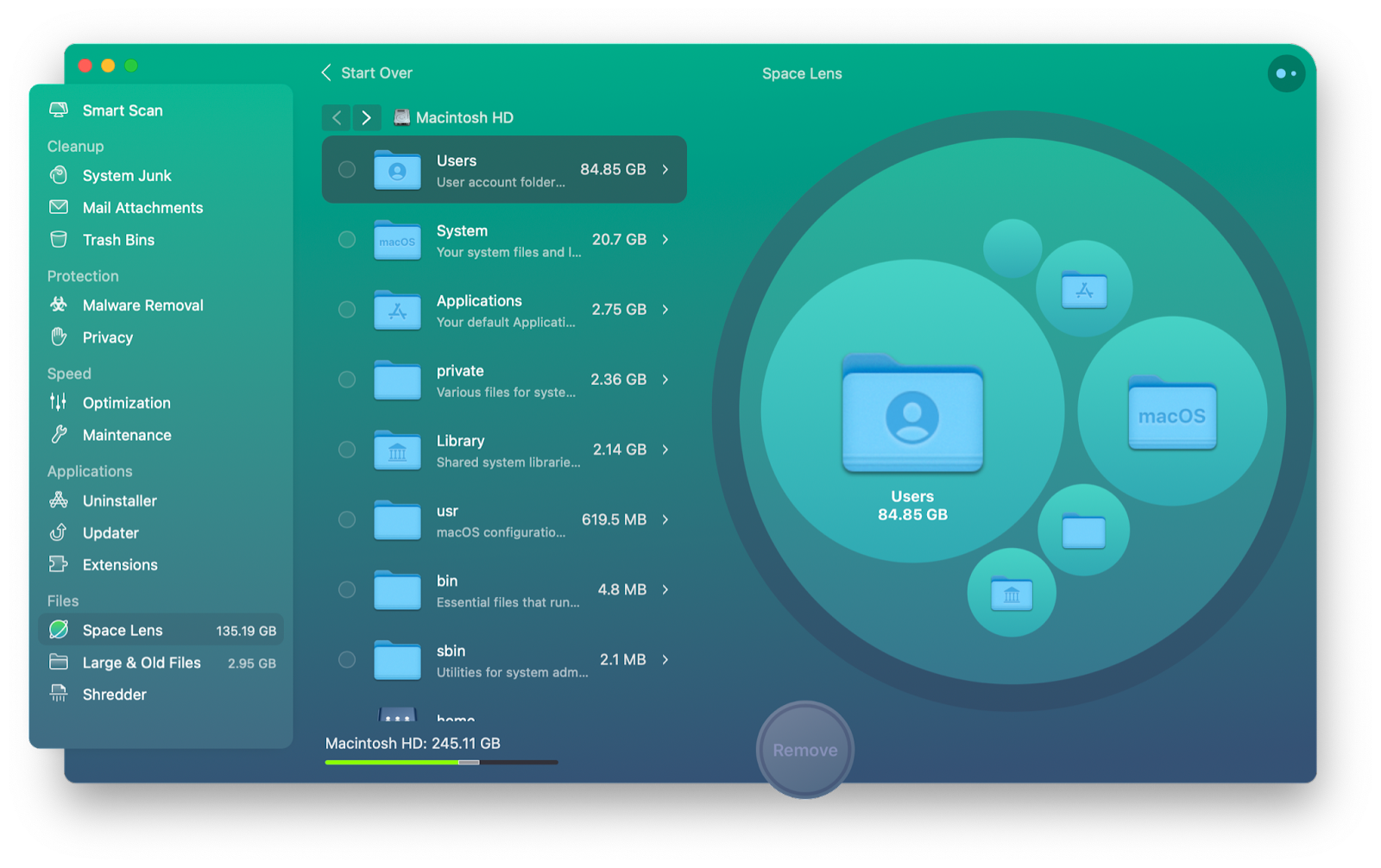 How to delete multiple files at once
On Mac, you're not limited to deleting one file at a time — that would be unnecessarily tedious. In general, throughout the system you can select multiple files by holding ⌘ or Shift and then delete everything at once. Even in the storage optimization utility described above, you can select and delete files like that.
The most effective way of deleting lots of files, however, is by using a certain scanner or automated tool and letting it do all the work for you. Consider, for example, how many duplicate files you might have on your Mac? All the photos and documents you've copied in different spots, all the email attachments — how are you supposed to find them? It's easy with Gemini.
Gemini is the most powerful duplicate finder app available today. Not only does it scan any folder on your Mac for exact duplicates, it even helps you find similar files that you might also not want to keep an extra copy of. Once the scan is done, you can either let Gemini deal with duplicate files or review everything yourself to make sure you're not deleting anything important. And it all takes a few seconds.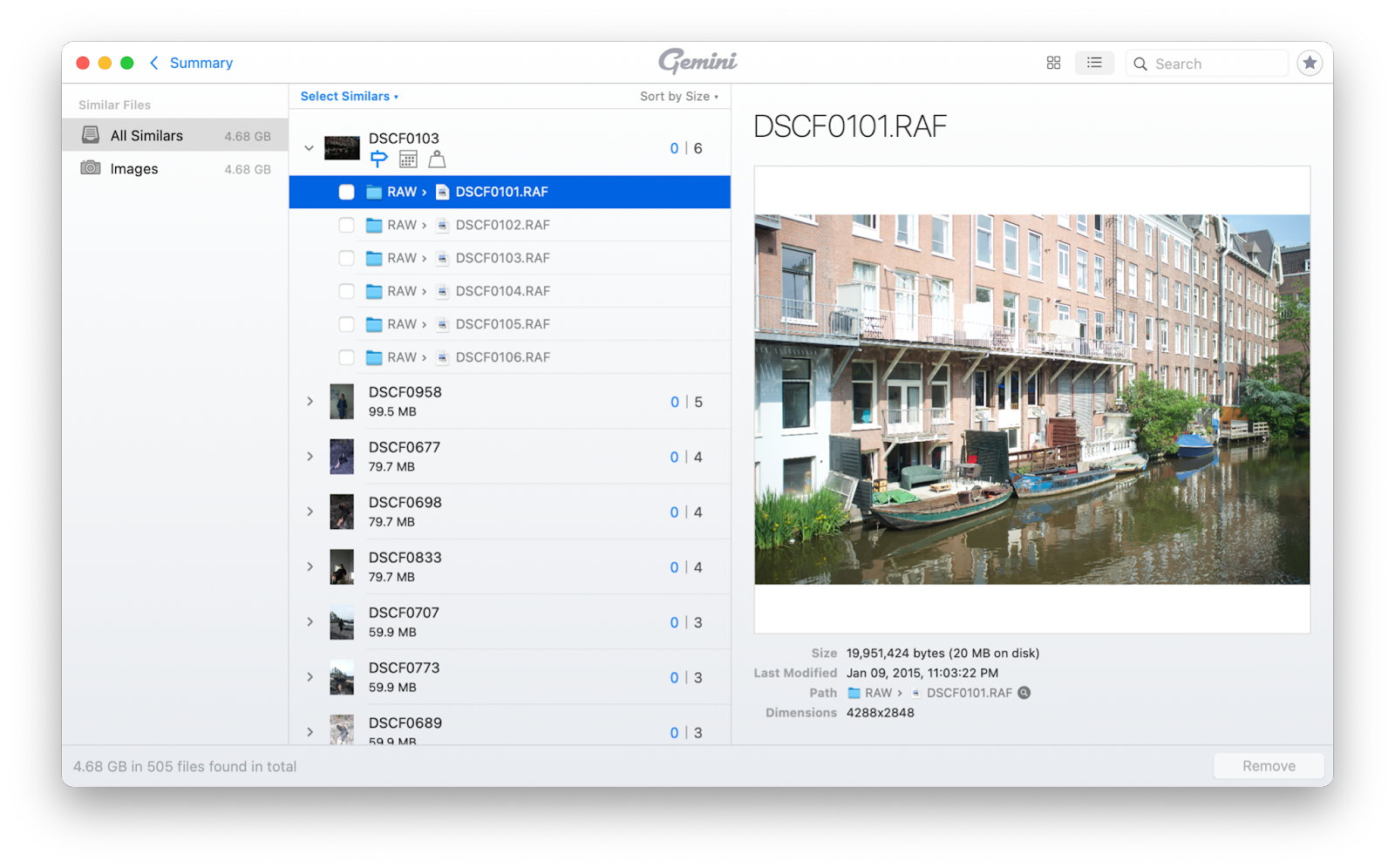 How to delete files on Mac that won't delete
When you see that a file won't delete, there can actually be a few reasons for it.
Sometimes, a file you're trying to delete might be open. In this case, simply closing the file should help clear the error message.
If you see a notification that the targeted file is locked, you need to unlock it before it can be deleted. To do so, select it and then go File ➙ Get Info (⌘ + I), then unchecked the Locked box. Now you can delete the file as usual.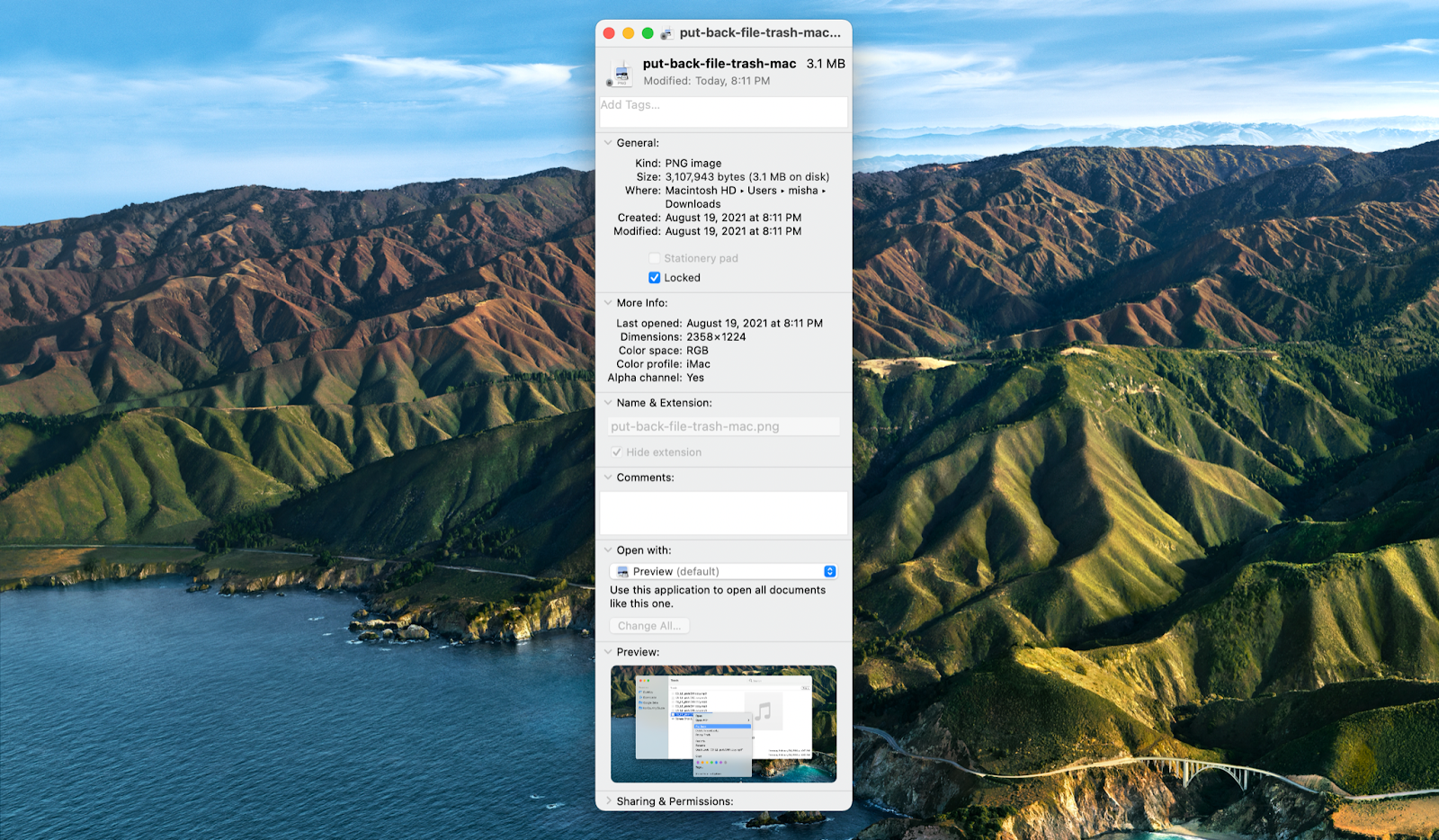 In some cases, you might not have permissions to unlock the file. To resolve that, scroll down to Sharing & Permissions in the same Get Info menu, click the dropdown next to your user, and switch it to include writing permissions. Alternatively, log in as an admin user.
Sometimes you might see that the file is in use. To solve this problem, you might try to close the file and Quit (⌘ + Q) any app that might be running it. If the problem persists, open Activity Monitor in Utilities, track down the exact process and Stop it too. Restarting your Mac can be the last step here.
How to force delete a file on Mac
As macOS is a Unix-based system, pretty much all system operations can be done without using a graphical interface at all — that is through Terminal commands. So when you can't delete files for any reason, doing so through Terminal might help.
Caution: Making a mistake in Terminal can lead to critical errors. Proceed carefully.
Deleting any files in Terminal is easy: just use the rm -f command. For folders, the command is rm -rf instead.
To delete a file or folder, first type out the command and then drag and drop that file or folder into Terminal to show its path. Press Return.
In case the command still doesn't work, use sudo rm -f command. Enter your password to confirm.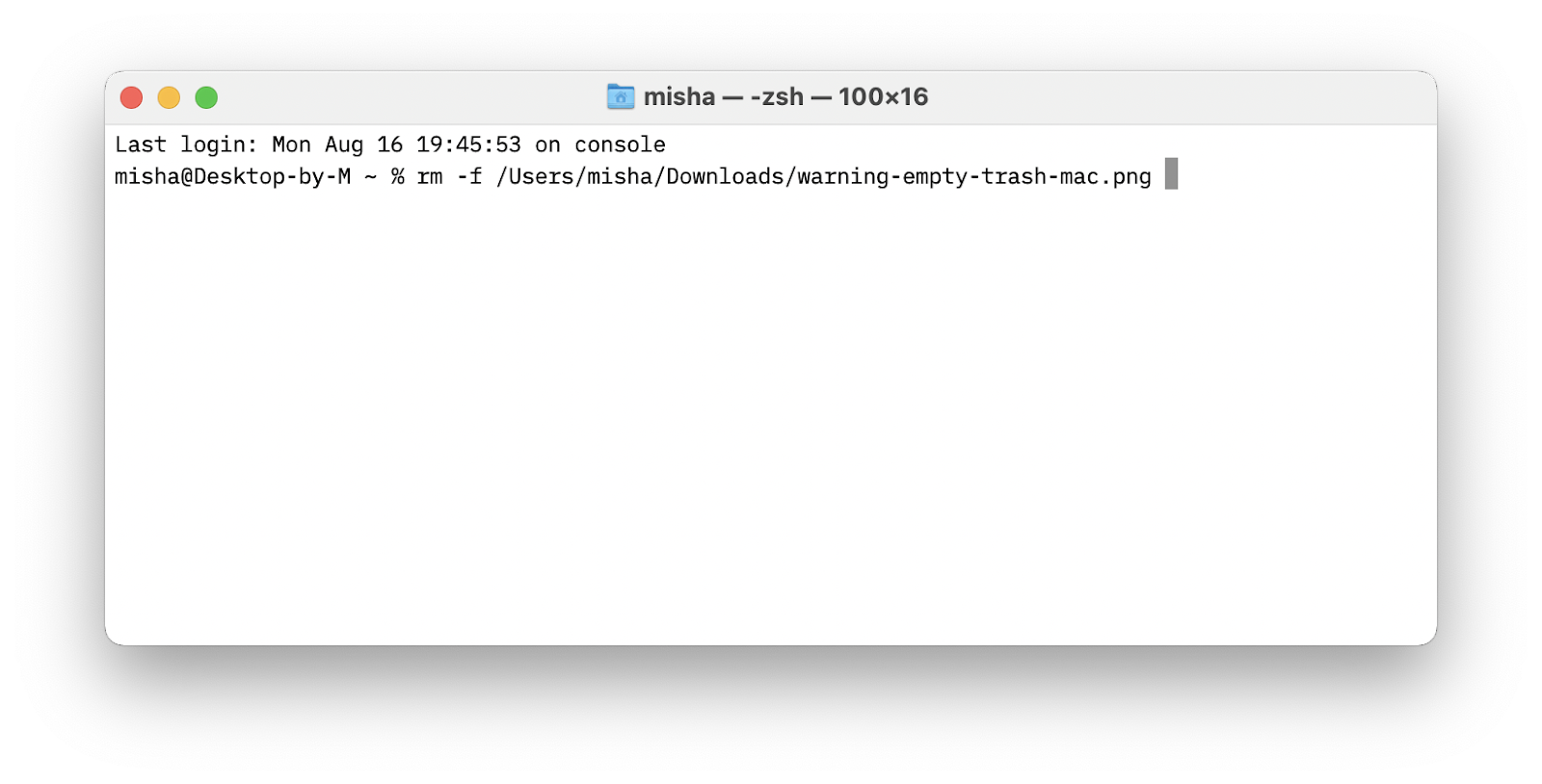 How to delete hidden files on Mac
It might sound surprising, but there are lots of files on your Mac that are hidden from view. Mostly, those are either system or configuration files. As such, most of them weigh almost nothing, but sometimes deleting them might help fix bugs or reset certain settings. But how do you do that if you don't see them?
The trick is to make hidden files visible — use the shortcut ⌘ + Shift + . (dot) in Finder. Read more about how to show hidden files on Mac to learn other ways of working with hidden files.
Now you can delete those files as usual.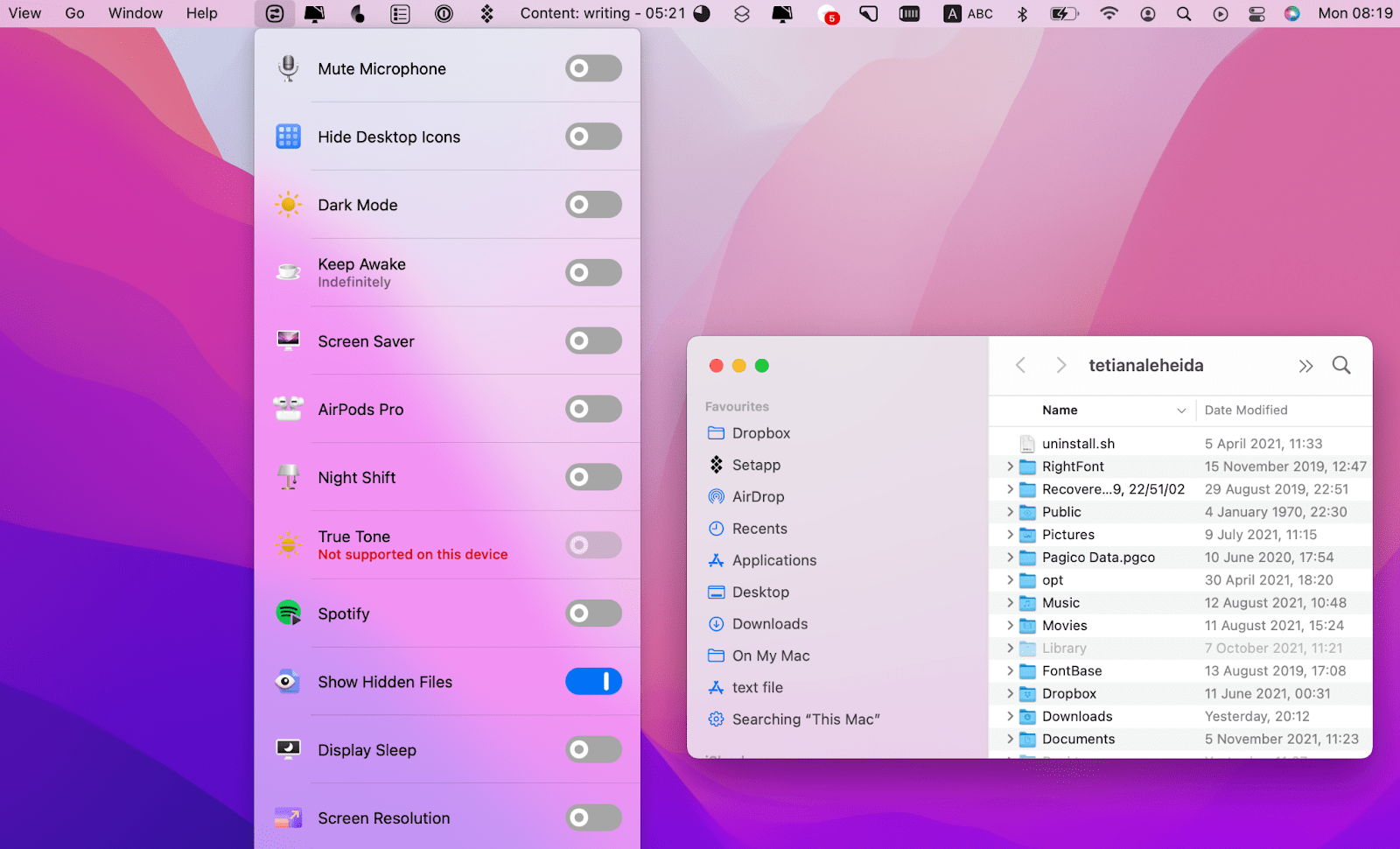 How to empty Trash that is showing errors
Moving files to Trash doesn't always mean you can get rid of them easily. Sometimes, you might still see errors when trying to empty Trash that won't let you completely erase the files inside.
The trick is to hold down Option before you right-click on the Trash icon and pick Empty Trash.
It's also good to know that you might be able to recover some files that you've just accidentally deleted, by using a specialized hard drive recovery software like Disk Drill.
Disk Drill is a leading recovery software for Mac that lets you get back files not only to your Mac, but also USB sticks, SD cards, and any other external volumes — regardless of the loss cause.
To use Disk Drill, simply select your hard drive and click "Search for lost data." Then recover the files as needed. To learn more techniques for file recovery, read how to recover deleted files on Mac.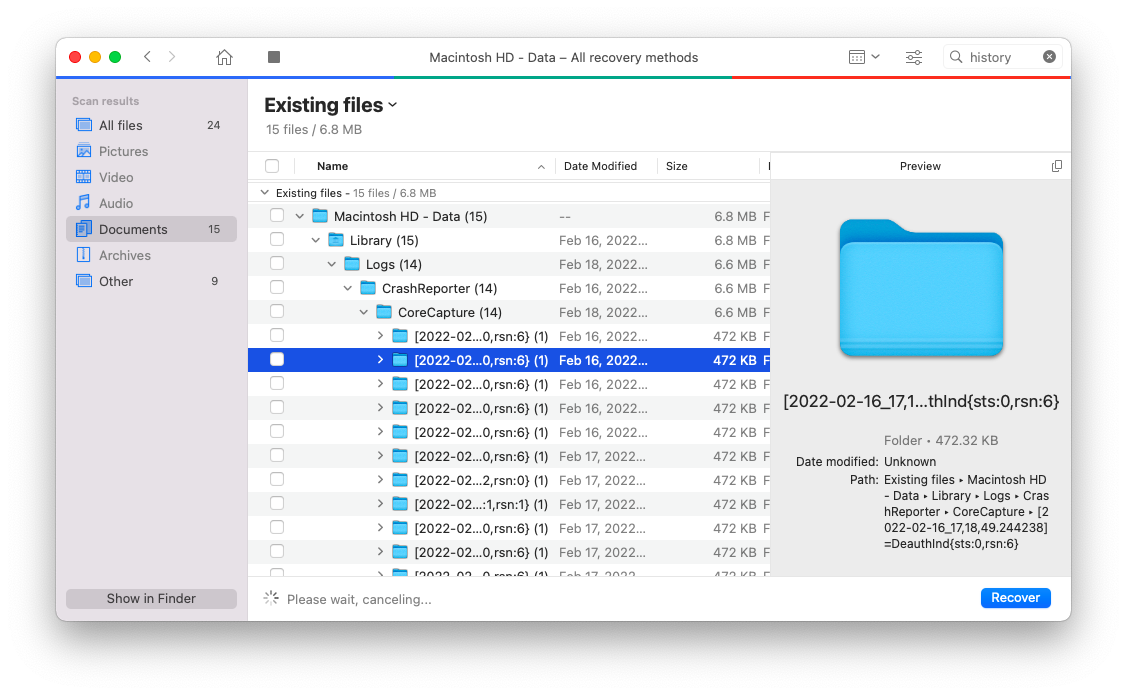 As you can see, you can learn how to permanently delete files on Mac in just a few minutes. There are a variety of ways for doing so, from using Space Lens to Shredder with CleanMyMac X, to removing duplicates with Gemini. And if you've made a misstep, Disk Drill has got your back and can help you recover.
Best of all, CleanMyMac X, Gemini, and Disk Drill are available to you absolutely free for seven days through the trial of Setapp, a platform with more than 220 top-of-the-line Mac apps ready to solve any task at hand, from editing video (CameraBag Pro) to getting infinite clipboard (Paste). Try every Setapp app at no cost today and save your favorites!