How to delete incognito history
Every browser has some sort of private browsing or Incognito mode, which is a godsend for those who want to keep their browsing history private. For example, when you're searching for a gift for your loved one, you don't want them to know your plans. Actually, no matter what you're doing on the internet, you want it to remain a secret. Will it?
Unfortunately, browsing in Incognito mode is so misleading, and many people don't even realize that tracking your browsing history through private mode is still possible.
In this article, we'll discuss how to find Incognito history, how to delete it, and whether it's safe to rely on this feature if you want to protect yourself.
How does Incognito browsing work?
If you've ever used Incognito mode in your browser and then gone back to look at your history, you'll know that the sites you've visited aren't saved. This means that people who share your computer with you won't be able to see what they don't need to see.
It's important to understand that the main point of the Incognito mode is not to keep your browsing safe but to make sure that whatever it is you're doing online doesn't leave any cookies or browsing history on your computer. That's it!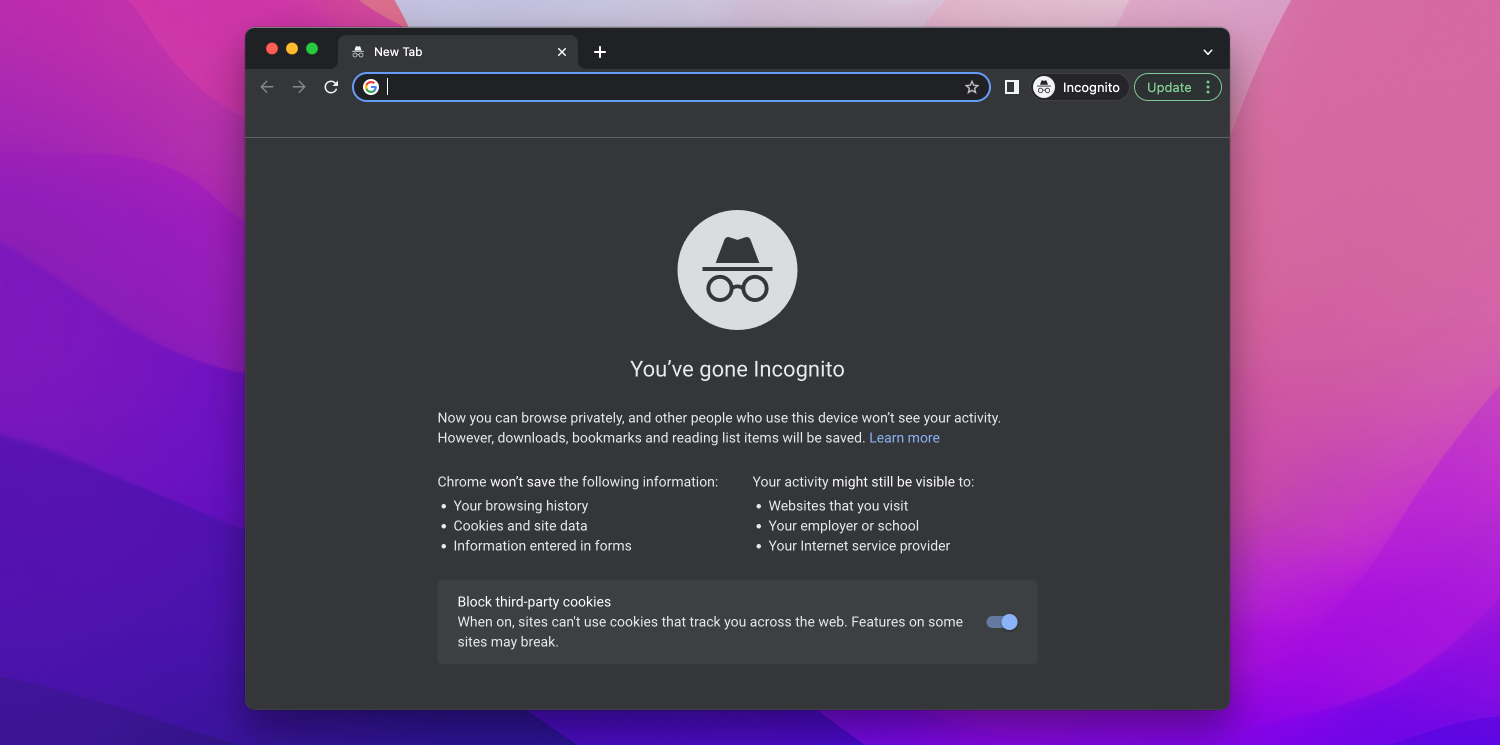 However, even this is not entirely true. If someone needs to identify a site you've visited, there is a way to do it on your computer. They can examine Incognito's history cache by querying DNS records. We'll show you how to view Incognito history and erase those records.
How to see Incognito history on Mac
On Macs, there's something called the Terminal archive. Whether you use Safari Private Browsing or not, the Terminal archive contains all the websites you visit. This is because when you view a page for the first time, your Mac saves static images and other files. As your Mac retrieves the essential files from the Terminal archive, subsequent visits to these sites and page loading will be much faster.
How to view private browsing history in Safari on Mac
Step 1:
Go to Utilities > Console
Select your Mac in the sidebar
In the search box, type: any:mdnsresponder
Click the Play button in the toolbar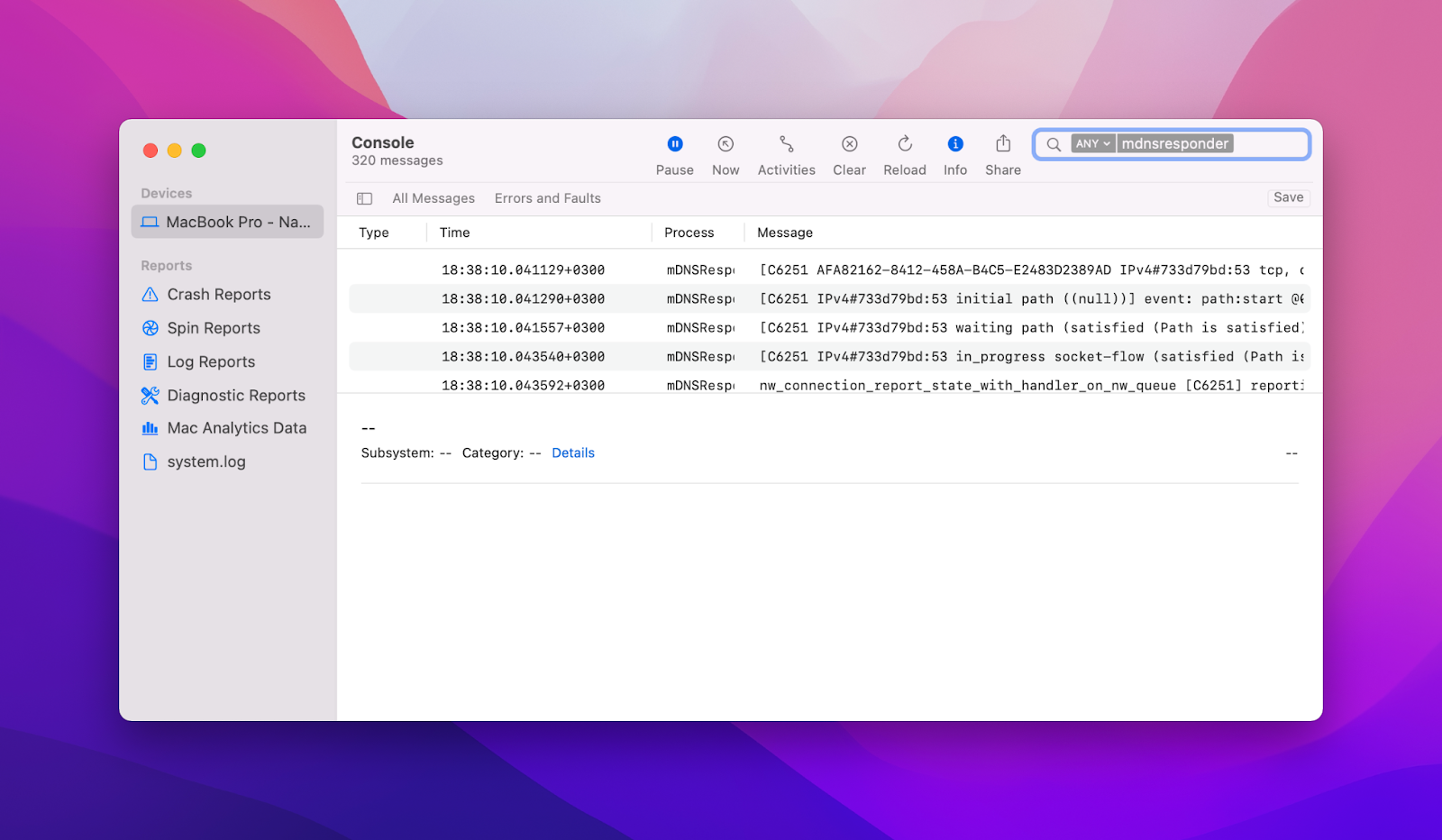 Step 2:
Go to Utilities > Terminal
Type the following command into Terminal: sudo killall -INFO mDNSResponder
Press Return
You'll be asked to provide your admin password.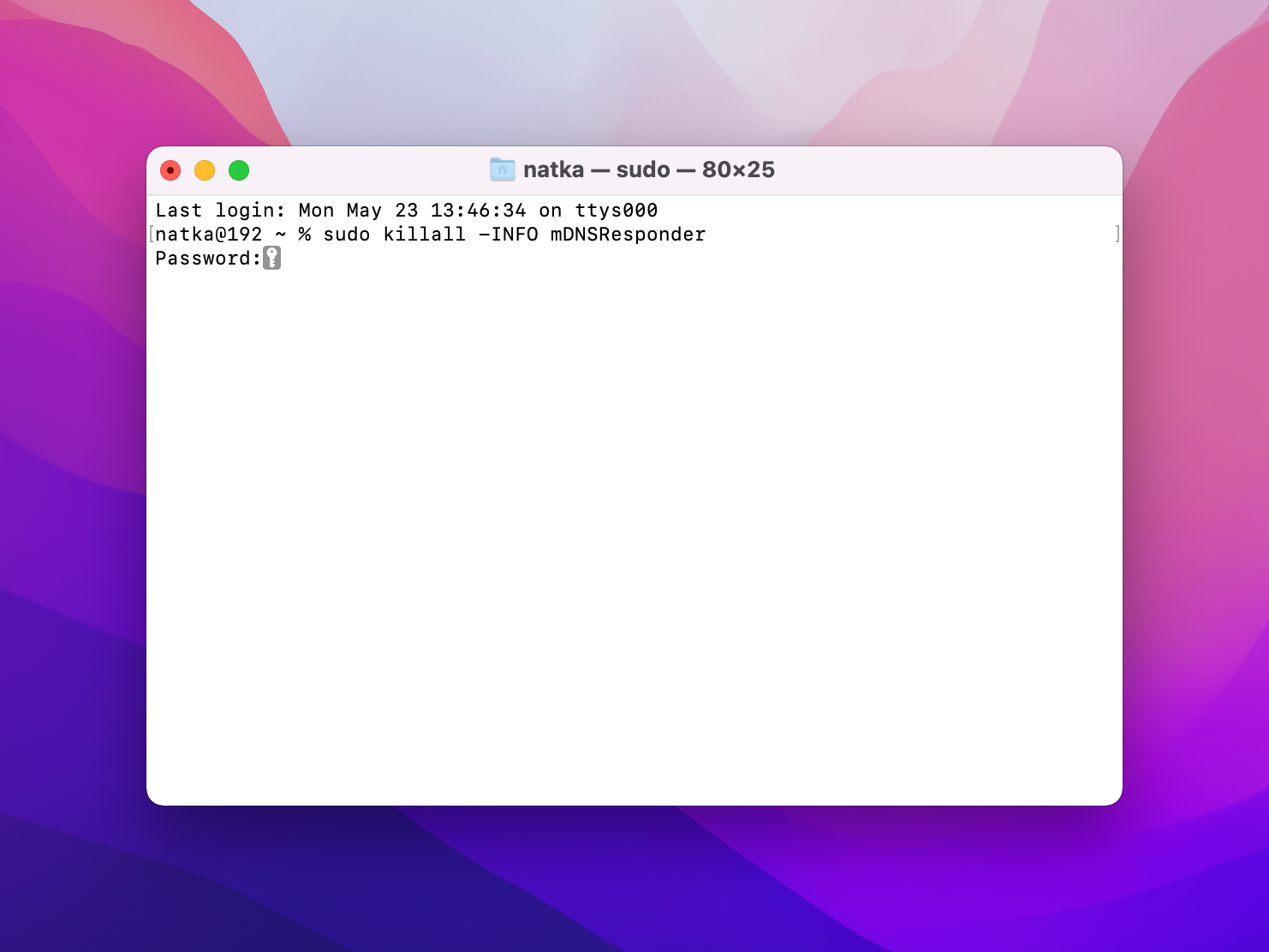 Now you can go back to Console (described in Step 1) and see Incognito history.
Note that the website names are translated into IP addresses when your Mac consults a DNS directory, so you won't see the exact website addresses.
If you prefer using Chrome and wondering how to check Incognito history in Chrome, follow the above steps. The private history of all browsers are stored in the Terminal archive.
How to delete incognito history
By now, you might be asking yourself how to delete Incognito history stored in the Terminal archive. Follow these steps to get the task done:
Go to Utilities > Terminal
Type the following command into Terminal: sudo killall -HUP mDNSResponder
Press Return
You'll be asked to provide your admin password.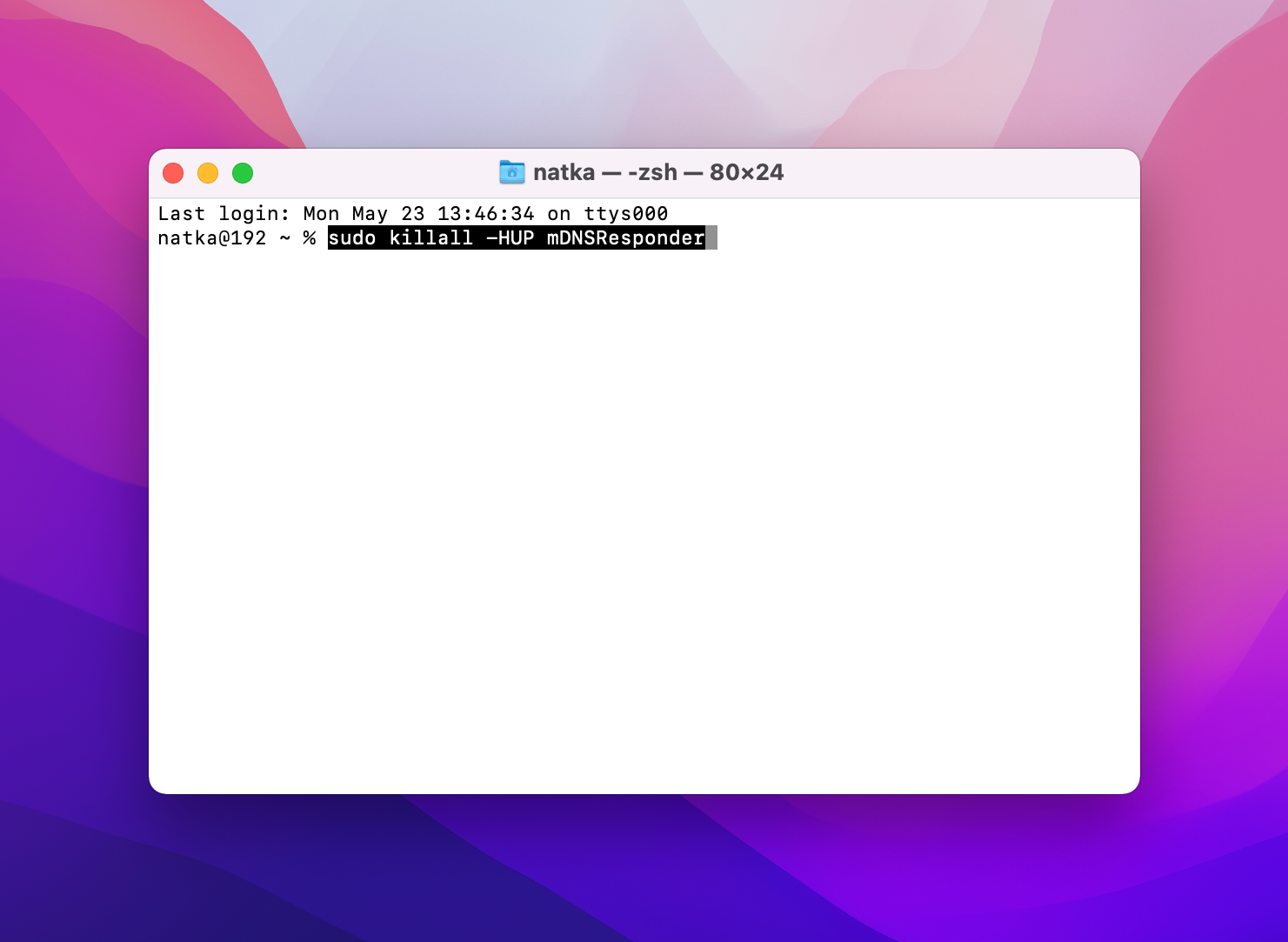 This will clear the DNS cache. Just make sure you don't change anything else while inside the Terminal.
Make your online browsing truly private
Obviously, if you want real online privacy, you can't rely on the Incognito mode. Remember, all the information is stored in the DNS cache on your computer. Furthermore, regardless of which mode you're in, for example, on a work computer or on your college's network, the admin can see which sites you're visiting. The Incognito mode also doesn't prevent web tracking by advertisers, which gather your data to serve you targeted ads.
Basically, this mode protects your privacy only from other people who can use your computer. If you want to stay anonymous and safe from everybody on the internet, consider other tools.
For example, you can use ClearVPN for a more secure online experience. The app encrypts all of your information and assigns you an anonymous IP address. Apart from browsing anonymously, you may find this beneficial in a variety of scenarios. For example, it'll help you keep your credit card information protected when shopping online; prevent others from eavesdropping on your computer or obtaining your personal information when using public Wi-Fi; get better deals on certain products or services (airplane tickets, hotel bookings, and more).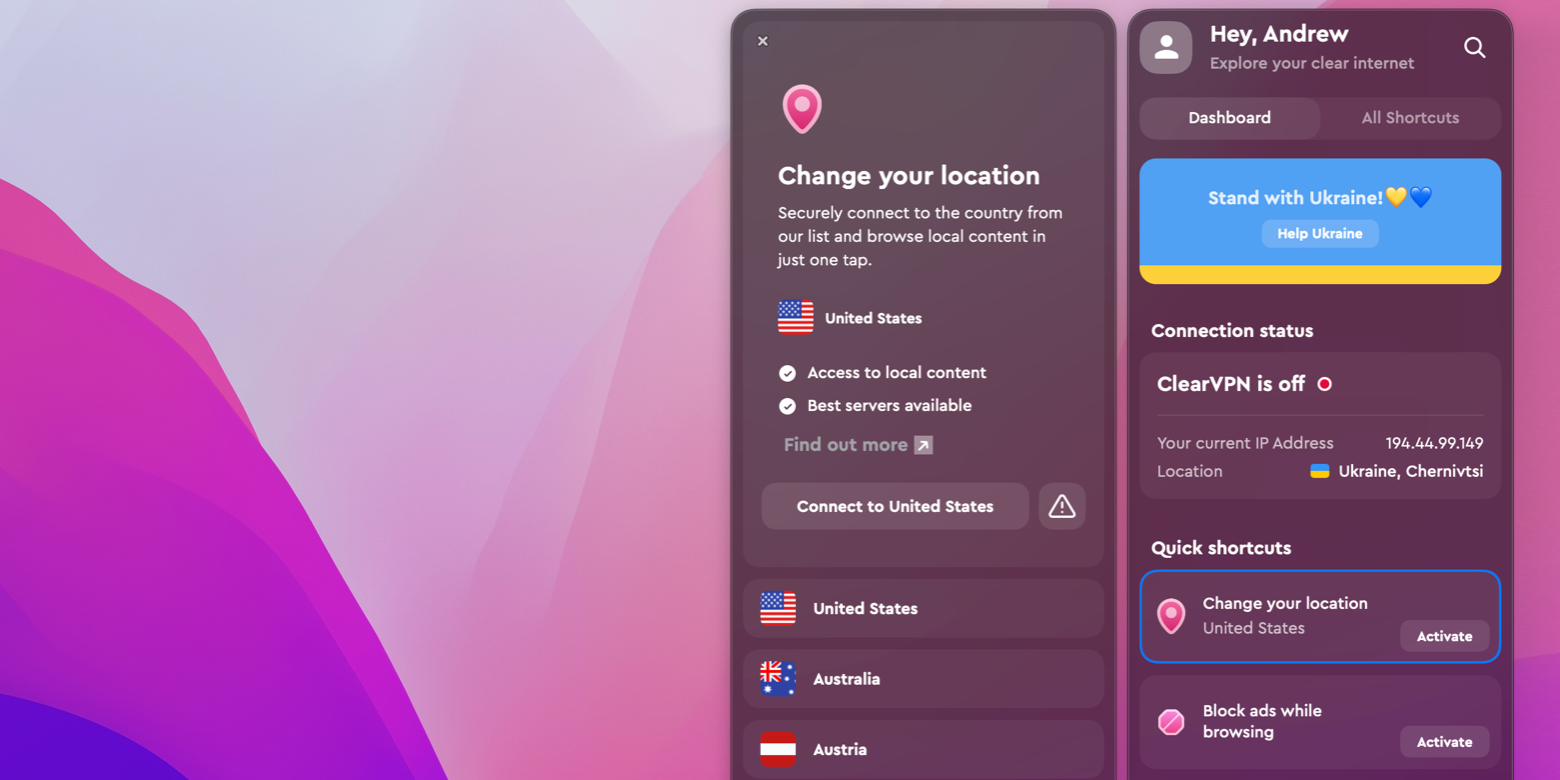 As we already mentioned, using the Incognito mode, you're not browsing anonymously. You're just hiding from anyone who has physical access to your device. This means advertisers can still track you. Luckily, there is a way to resolve the issue. Try AdLock to protect yourself against trackers and analytical systems.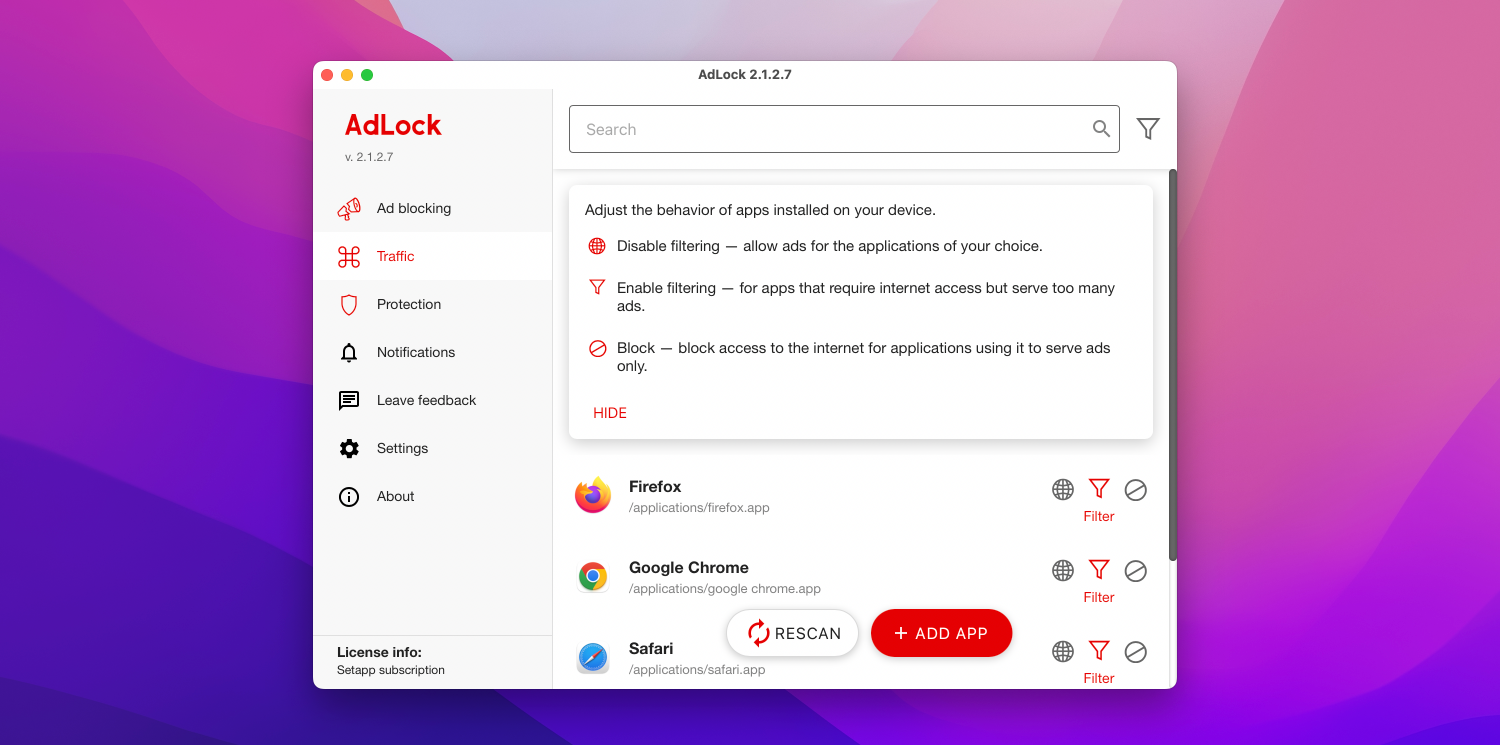 Finally, the most interesting part. Did you know that you can turn any website into a Mac app? No coding skills required. You just need to enter the website URL and type in the app name.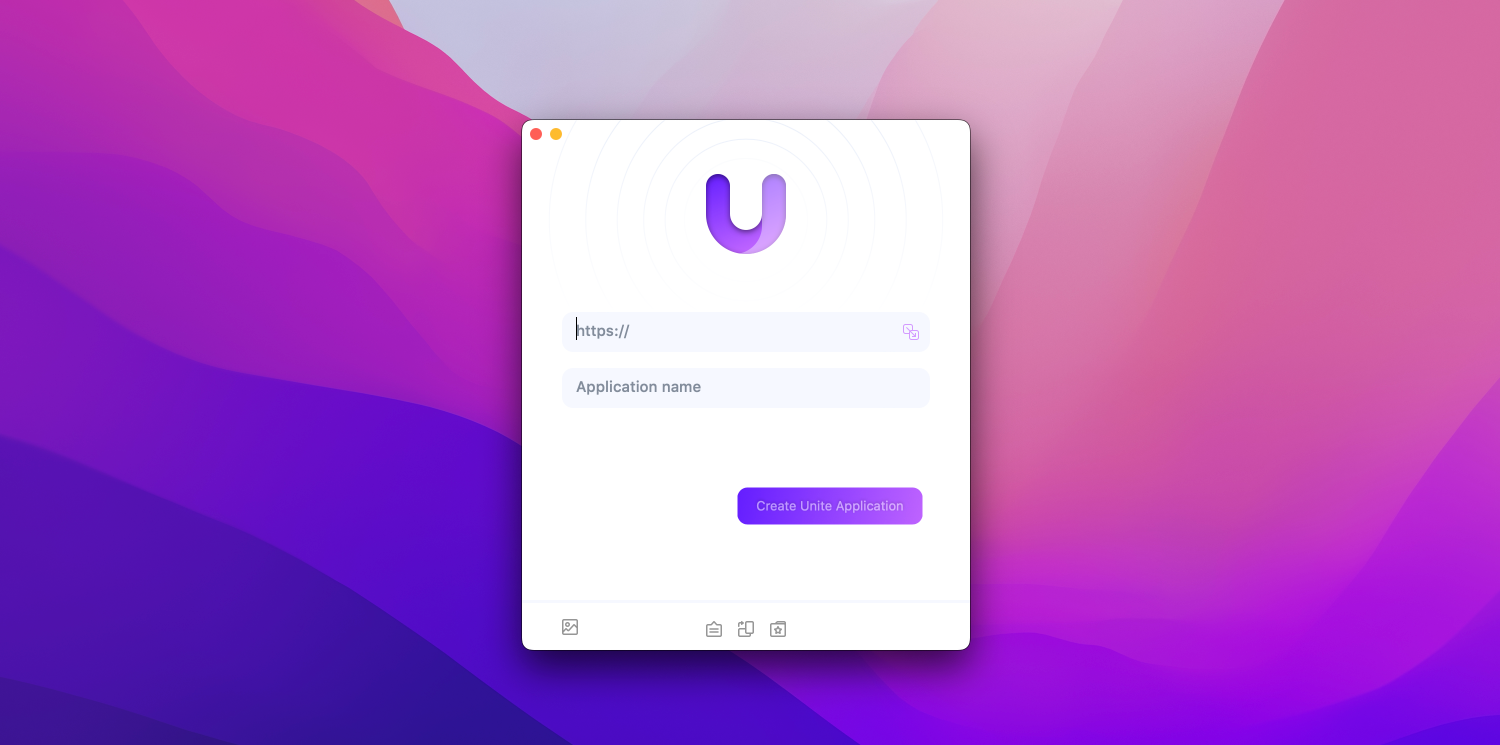 With Unite, you avoid many risks. Because each app comes with its own browser, your data will be isolated to the app you've created.
Ensure top online privacy: the perfect combination
The Incognito mode is a handy yet thin layer of privacy protection. It does nothing but hides your browsing history from other people who can use your computer (they still can recover data stored in the DNS cache). However, you're not browsing anonymously.
The Incognito mode isn't useless, but it works better in tandem with other powerful tools such as ClearVPN, AdLock, and Unite. By combining them, you can protect your privacy from anyone you share your computer with and from third parties at the same time. If you want to try the apps mentioned in this article, do it with a Setapp subscription. You pay only $9,99/mo and get access to 230+ useful macOS and iOS apps for any task. The first seven days are free!