How To Delete Yahoo Email Account Now
There was a time when yahoo.com was the most dominant website on the internet, dwarfing Google, Facebook, and other modern-day giants. Today, not so much. It seems like Yahoo is getting increasingly outpaced by its competitors and its relevance is falling day to day.
Since Yahoo is not unique in anything anymore, you might wonder why are you keeping your Yahoo account at all. Wouldn't it be easier to close Yahoo account so you don't have to think about managing one extra thing online? Perhaps you're right!
So if you've been pondering terminating your Yahoo account, here's a definitive guide for doing so, complete with a few handy tips on how you can manage your other accounts better as well.
How Do I Delete My Yahoo Account?
If you haven't really looked into how to delete Yahoo account, you might be surprised it's even a question. Probably go to some sort of settings and click Delete, you might think. Not so fast! By just going around My Yahoo Mail, you wouldn't find anything that would hint at how to close Yahoo account.
In fact, it's possible to delete My Yahoo email. You're just looking in the wrong place.
An easy way to terminate Yahoo account
Understandably, My Yahoo team doesn't want you to delete your Yahoo account and add to the growing irrelevance of their platform. But as legal oversight grows on the web, they are obligated to provide you a way of doing so. So, instead, Yahoo created a separate Yahoo account termination page, which you need to visit.
Steps to delete Yahoo email account:
Visit edit.yahoo.com/config/delete_user
Type in your email address and then Next
Type in your password and then Next again
Read the terms for terminating your Yahoo account
Click "Continue delete my account"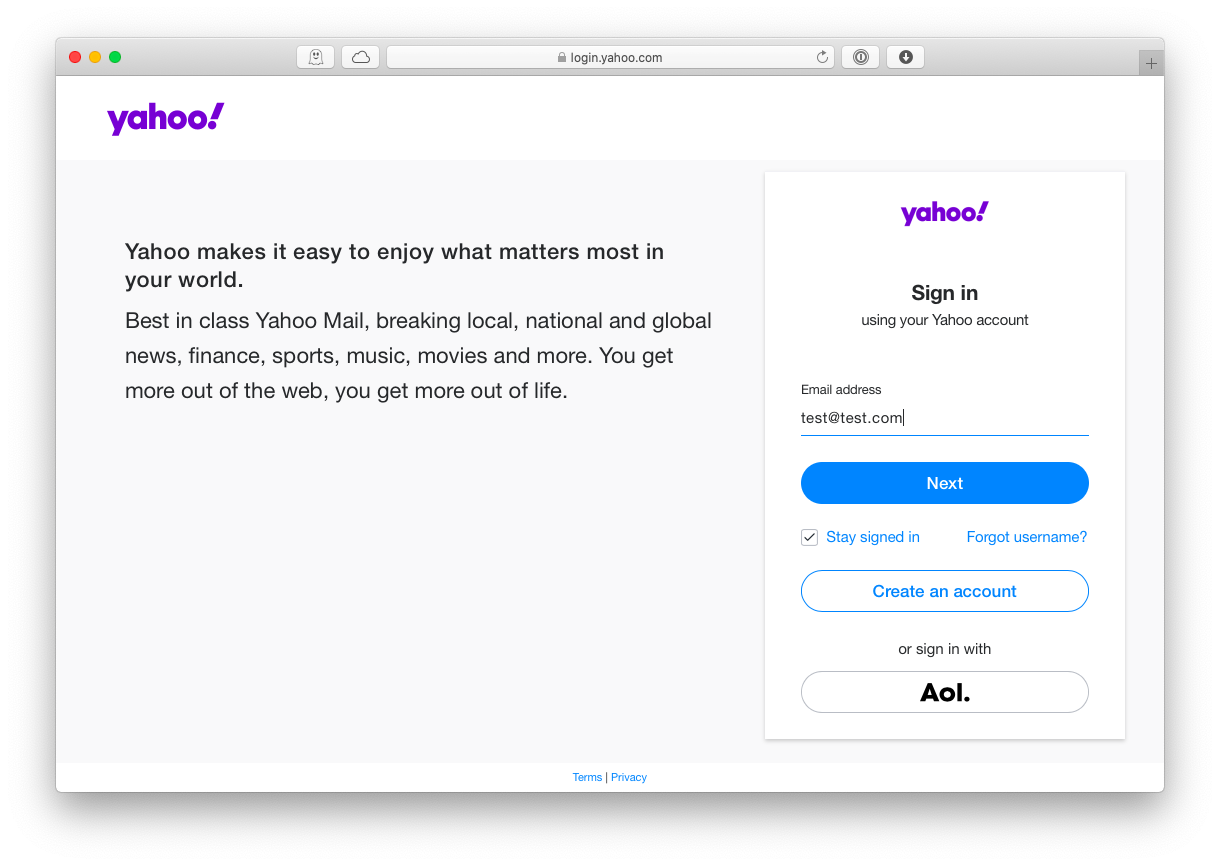 Your account should now be closed, but you'll still be able to log in for a period of 40 days to reactivate it. If you don't log in during the 40 days, however, you'll terminate Yahoo account permanently.
When you shut down My Yahoo Mail, all the emails sent to your account will come back to the senders along with a delivery failure message. So it's a good idea to monitor My Yahoo emails for a while (like a month) before deleting the service to see how many messages you get, so you can notify all of your contacts with your new address.
Another important aspect to consider before you delete Yahoo account is that your email address will be released and up for grabs in the future. So someone might actually take it from you (without any other personal information, of course) and, in certain situations, you might not want that — maybe just keep your account but set up a redirect to your new one. It's free anyway.
How to protect your privacy with My Yahoo Mail
One of the most common reasons for people to look at how to delete Yahoo email accounts is concern about privacy, which could be general or specific (e.g. a yahoo.com hack in 2017). While the Yahoo account termination page presents a definitive answer to protecting your sensitive information, there's another, more subtle way to go about it as well.
Canary Mail is a top email client for Mac that's built around the notions of complete security and privacy. It supports all the major email providers, so you could not only use it with My Yahoo email but also Gmail, Outlook, as well as proprietary servers.
By far, the most important benefit you get from using Canary Mail is completely encrypting all of your conversation end to end, so they become inaccessible to hackers, or anybody else. You can then set your encryption key exchange as automatic or manually give them to every recipient.
What's more, Canary Mail is an outstanding email client even when not taking all the privacy features into consideration. It lets you delegate tasks, snooze messages, highlight the essential, create templates, unsubscribe from mailing lists, and much more. Plus, the client's attention to typography and overall design make it a real pleasure to use.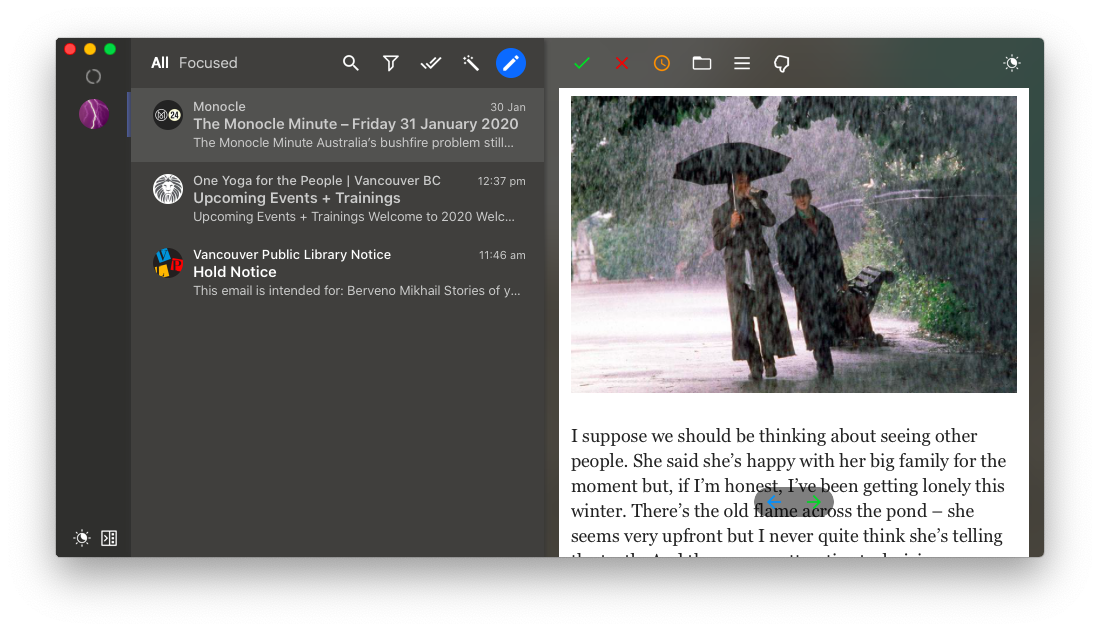 How to combine all messengers in one
While it's strongly recommended for you to try Canary Mail if you email frequently, you probably use messengers as well, and we are happy to share there is room for optimizing your chatting experience, too.
IM+ seamlessly integrates all of your messaging services in the same window, be it Slack, Skype, Facebook, or anything else. Just switch between the different apps using the icons on the sidebar or handy shortcuts.
In addition, IM+ makes it a breeze to create custom notifications, set a proper status, as well as share photos, videos, GIFs, and screenshots. Simply one place to rule them all!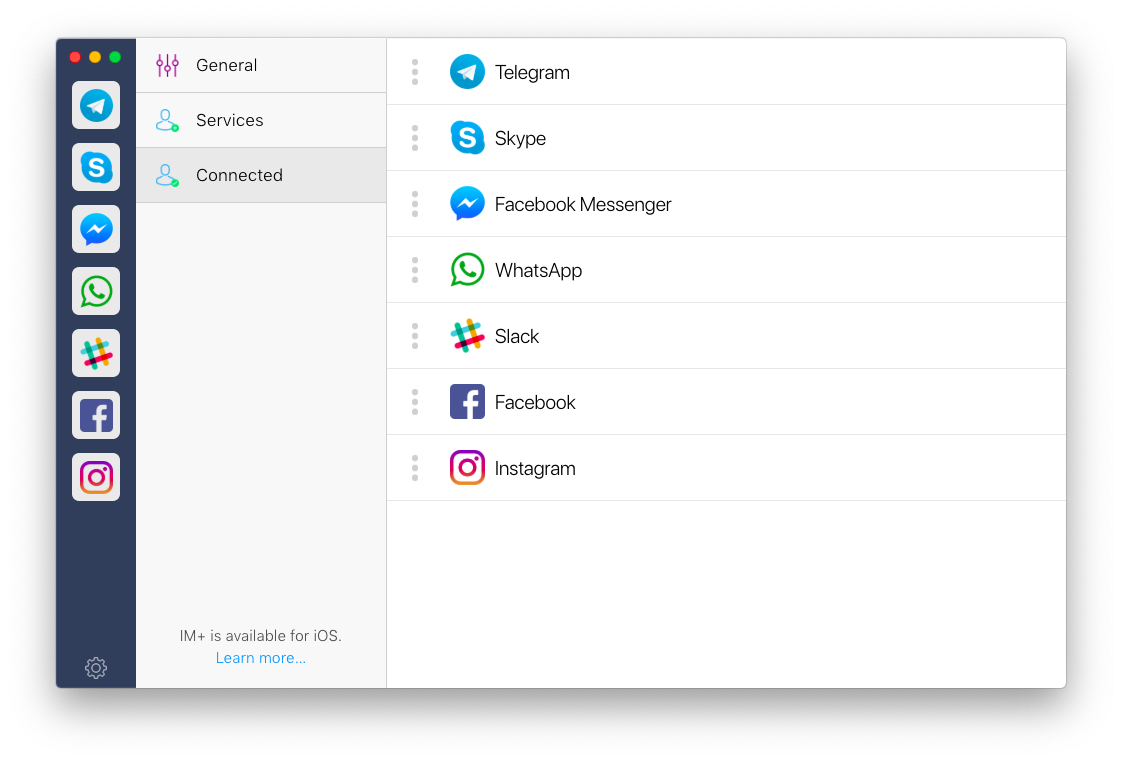 So when you're looking for "how do I delete my Yahoo account," the key thing to remember is a completely separate and hidden page you have to go to make it happen. At the same time, switching to a more privacy-oriented email client might work even better. And why not experiment with organizing all the social media in a single app too since we're already talking about optimization of your online interactions?
Best of all, Canary Mail and IM+ are available to you at no cost for seven days through a trial of Setapp, a platform with more than 240 top-quality Mac and iPhone apps for any task at hand. Easily find the best solutions for productivity, project management, audio experience, and more. All while keeping your emails more organized and secure than ever!