What to do when CarPlay stopped working
The U.S. consistently ranks near the top in terms of car ownership, with more than 91% of households having at least one vehicle. Couple that with another statistic saying almost 50% of American smartphone users prefer iPhones, and it becomes evident that the majority of those who own a car are likely using Apple's CarPlay to get the most out of their driving experience.
CarPlay is highly convenient for drivers, letting them make calls, send and receive texts, listen to podcasts and music, all without touching their phone. That's provided the feature is working well. Otherwise, you'll be asking yourself: "Why is my CarPlay not working?" And the answer, as well as a way to fix this issue, might not be obvious at first.
So let's figure out why Apple CarPlay not working in your car can be a problem and how to solve it.
What is CarPlay?
Using your phone behind the wheel is against the law in most countries for obvious safety reasons, so Apple developed CarPlay, which can route apps and media to your car's infotainment system, making it easier to access apps hands-free.
CarPlay first launched with iOS 7 and has overcome a number of upgrades over the years. Today, it brings an effortless view of the road ahead and an enjoyable driving experience, connecting you to the most important iPhone features on your car's central display.
Possible reasons for why CarPlay is not working
Having CarPlay on can be highly beneficial while driving, especially if you're driving alone and don't have anyone to help you answer a text or add an extra stop to your navigation route.
Plus, using CarPlay saves you the need to learn a new car's interface, since the center console can become a secondary iPhone display, just with fewer, enlarged icons.
But even the best features and systems can sometimes crash making you wonder why won't my Apple CarPlay work? There are a few possible reasons:
A faulty USB cable
Bluetooth connectivity issues
An outdated iOS version
Integration problems between apps
Car compatibility issues
Before you begin trying to connect to CarPlay, always make sure it's compatible with your vehicle and your region. With CarPlay's popularity growing over the last few years, it became available in hundreds of car models. You can always check the updated list on Apple's website.
How to fix CarPlay not working
In many cases, people face the issue of Car Play not connecting simply because they don't know how to properly set it up. There are just a few steps after you have it enabled on your iPhone:
Start your car
Make sure Siri is on
Connect your iPhone to your car using a USB cable or Bluetooth
However, there are times when CarPlay won't work even after being correctly set up. Now that you're aware of the possible reasons for Car Play not working, let's look at a few effective ways to fix this issue.
Make sure you enabled CarPlay
No matter whether this is the first time you're trying CarPlay or you've used it a thousand times — one of the first things to check is whether the feature is enabled on your iPhone. This might be a quick solution in case your CarPlay stopped working.
Here's how to fix Apple CarPlay not working by enabling it:
Go to Settings ➙ General
Tap CarPlay
Choose your car from My Cars section, or press and hold the voice control button on your car's steering wheel to start setup and pair the car with your phone
If your iPhone and the vehicle are paired properly, make sure CarPlay isn't disabled in Screen Time. Here's how:
Go to Settings ➙ Screen Time
Tap Content & Privacy Restrictions ➙ Allowed Apps
Find CarPlay and enable it by swiping the toggle to the right
Confirm that Bluetooth is connected
If your iPhone operates iOS 9 or later and your vehicle supports wireless connections, you can use Bluetooth to link with CarPlay. In the case that Car Play not connecting given this scenario, there are a few additional things to check before your iPhone will be ready to work with the CarPlay interface.
First, is your Bluetooth enabled? Here's how to check and turn it on, if necessary:
Go to Settings ➙ Bluetooth
Look for On or Off indicator for Bluetooth
Tap on Bluetooth and adjust the toggle to turn it on
Now you're sure Bluetooth is working, so check that your iPhone is not in Airplane Mode, as it prevents any wireless connections, and your iPhone is ready for making the perfect pair with your car!
Being on the road is a great time to catch up on all the podcasts you've been saving for later. So an app that can organize and keep track of your personalized library will come in handy.
Try Mimir, a powerful podcast app that allows you to listen to your favorite episodes all in one place. Get curated, personalized recommendations based on what you like, and enjoy uninterrupted listening experience with silence skips, adjustable speed, and continuous playback.
Plus, it's never been easier to keep your evergrowing library organized by genre, topic, title, or order published. Mirmir takes care of all the sorting work, leaving you to savor the good things.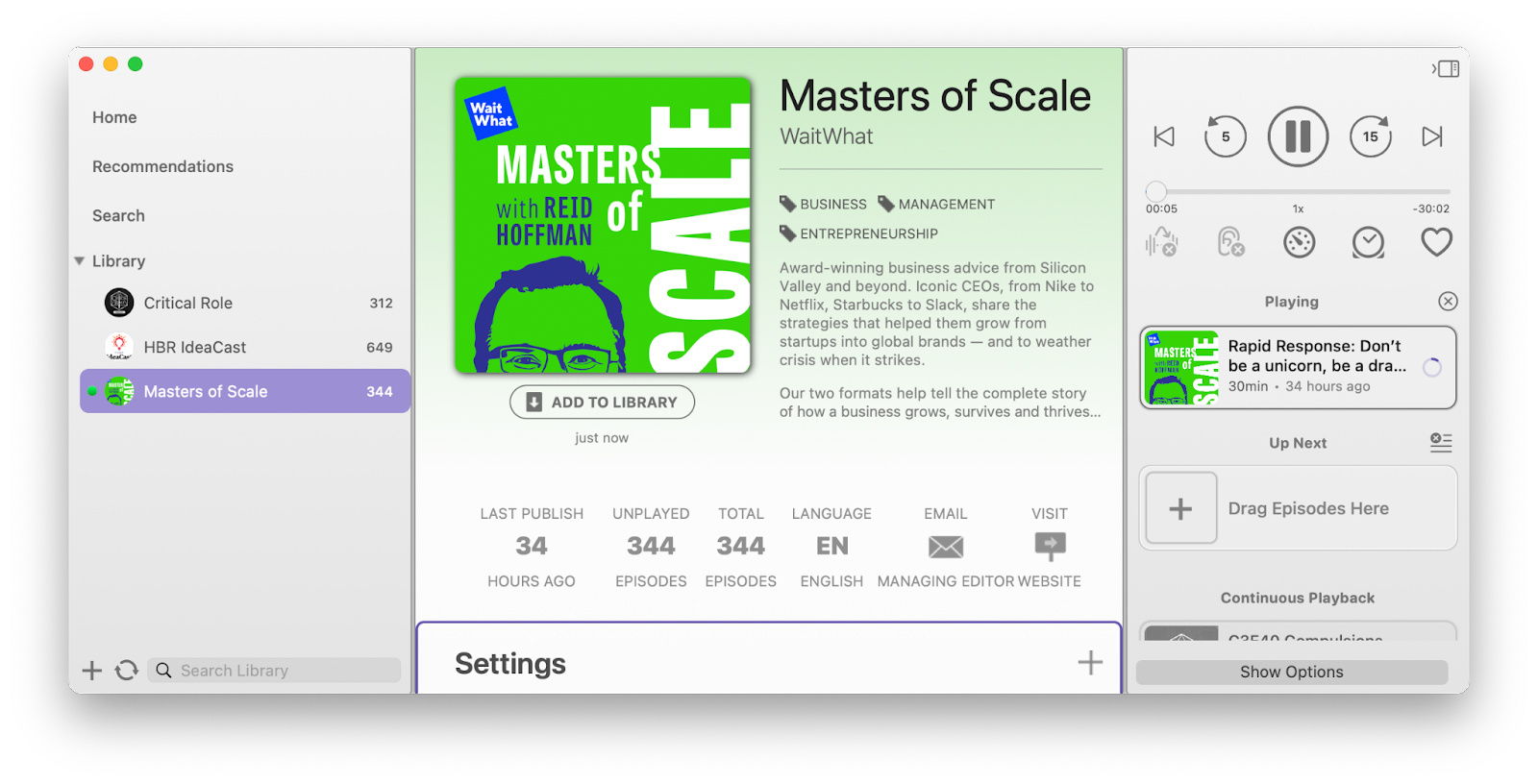 Enable CarPlay when your iPhone is locked
Has it ever happened to you that it all started off fine, but after a little bit Car Play stopped working suddenly and unexpectedly? In that case, it sounds like the feature might be turning off once your iPhone locks. Here's how to check and fix this:
Go to Settings ➙ General
Tap CarPlay
Choose your car from the list of connected vehicles
Toggle on Allow CarPlay While Locked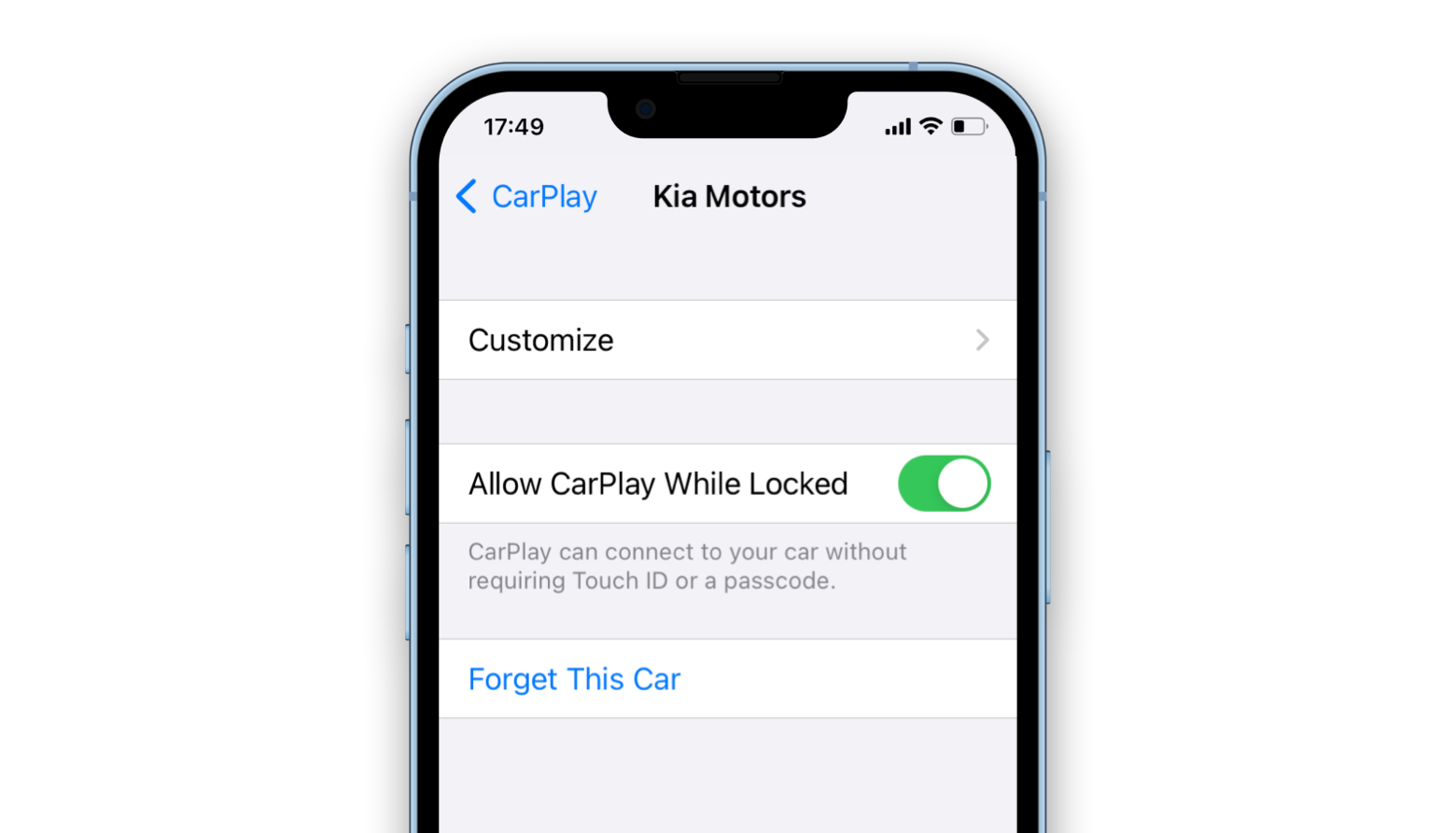 Check Siri settings
Siri also needs to be enabled in order for CarPlay to work, because the feature is managed mostly through voice commands when you're driving. You can quickly fix car play not working issue by following these steps:
Open Settings
Tap Siri & Search
Enable these options: Listen for "Hey Siri," Press Side Button for Siri, and Allow Siri When Locked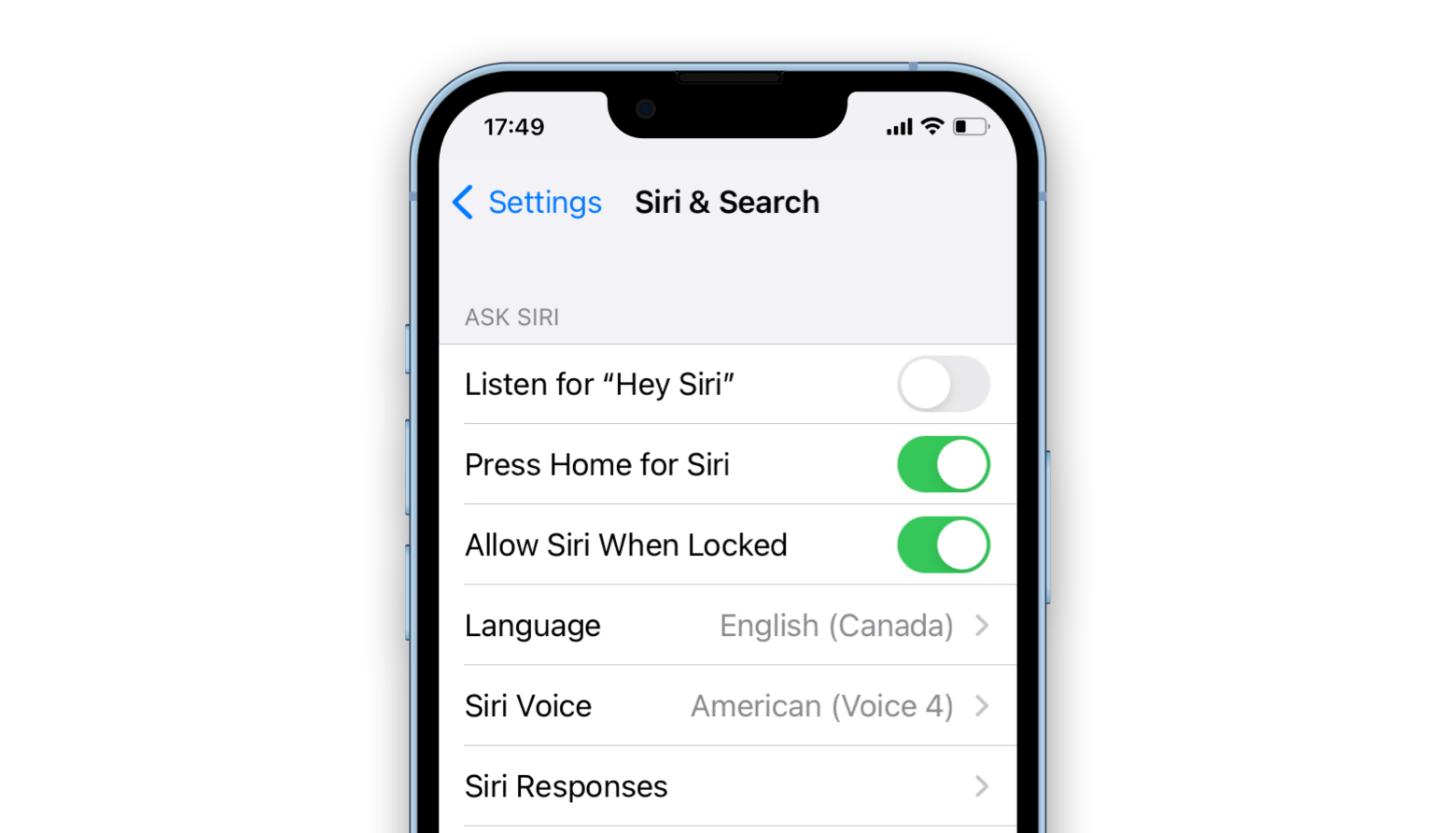 This last option often becomes the one that prevents CarPlay from working properly, since it's not usually enabled by default.
And just like being able to operate a device without looking at the screen, using only voice commands, it's also fantastic to be able to "read" articles and blog posts from the best publishers by listening to summarized audio versions.
Ausum is an app that turns long reads into short listens, allowing you to get more information in less time. Simply hit Play and go — Ausum will get you the gist of the world's top stories in minutes.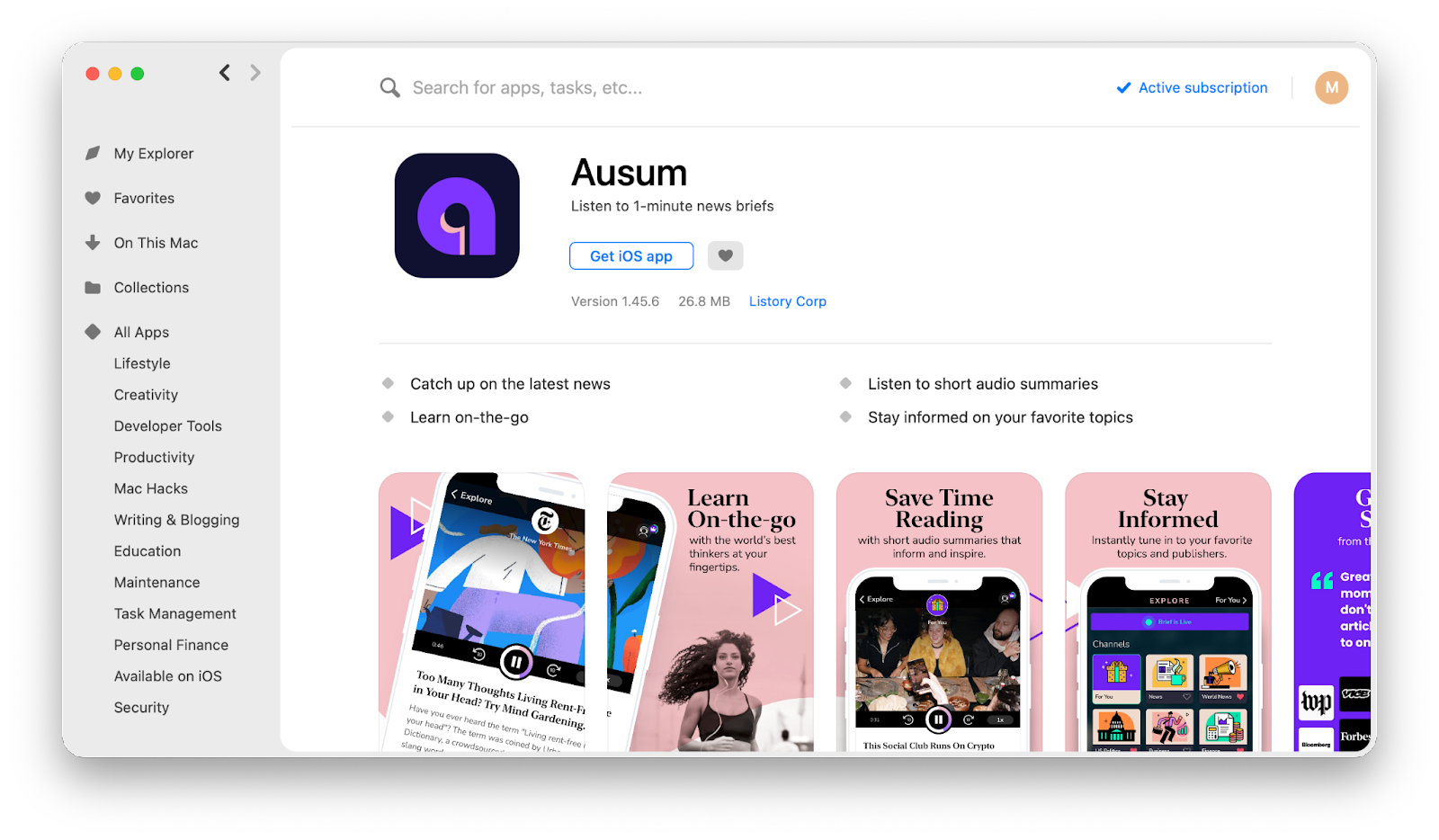 Check the USB cable
Although getting more common, wireless CarPlay is still not supported by many vehicles, requiring you to connect your iPhone using a USB cable. This way is also not foolproof, so if Apple CarPlay not working when plugged in, here's what you can do:
Check that your iPhone is securely plugged in on both ends
Make sure the USB cable itself is in good condition. If you notice damage, change the cable.
Try another USB port in your car, because, even though rare, it's possible that your car requires the iPhone to be plugged into a specific one to connect
Restart your iPhone
The ultimate solution to all tech problems: the good old "restart" button. This method helps clear any corrupted data, crashed apps, and other digital debris. It takes a few seconds, but has proven to solve many unusual issues.
Once you've checked that all basic settings are properly configured, cables are in place, and your phone charging but CarPlay not working, it's time to try the restart trick. To restart an iPhone X or later, press and hold the side and volume down buttons simultaneously. If you're using an older model, press and hold the sleep/wake button until the power off slider appears.
Now restart your vehicle too and see if CarPlay starts working. Yes, sometimes it can be just as easy as that.
Restart CarPlay or set up a new connection
It's possible that your CarPlay connection may have become corrupted over time and that's why CarPlay stopped working. In this situation, there's a way to re-establish the connection. Here's how:
Go to Settings ➙ General ➙ CarPlay
Select your car from the list and tap Forget This Car
Restart your vehicle and your iPhone and try connecting them again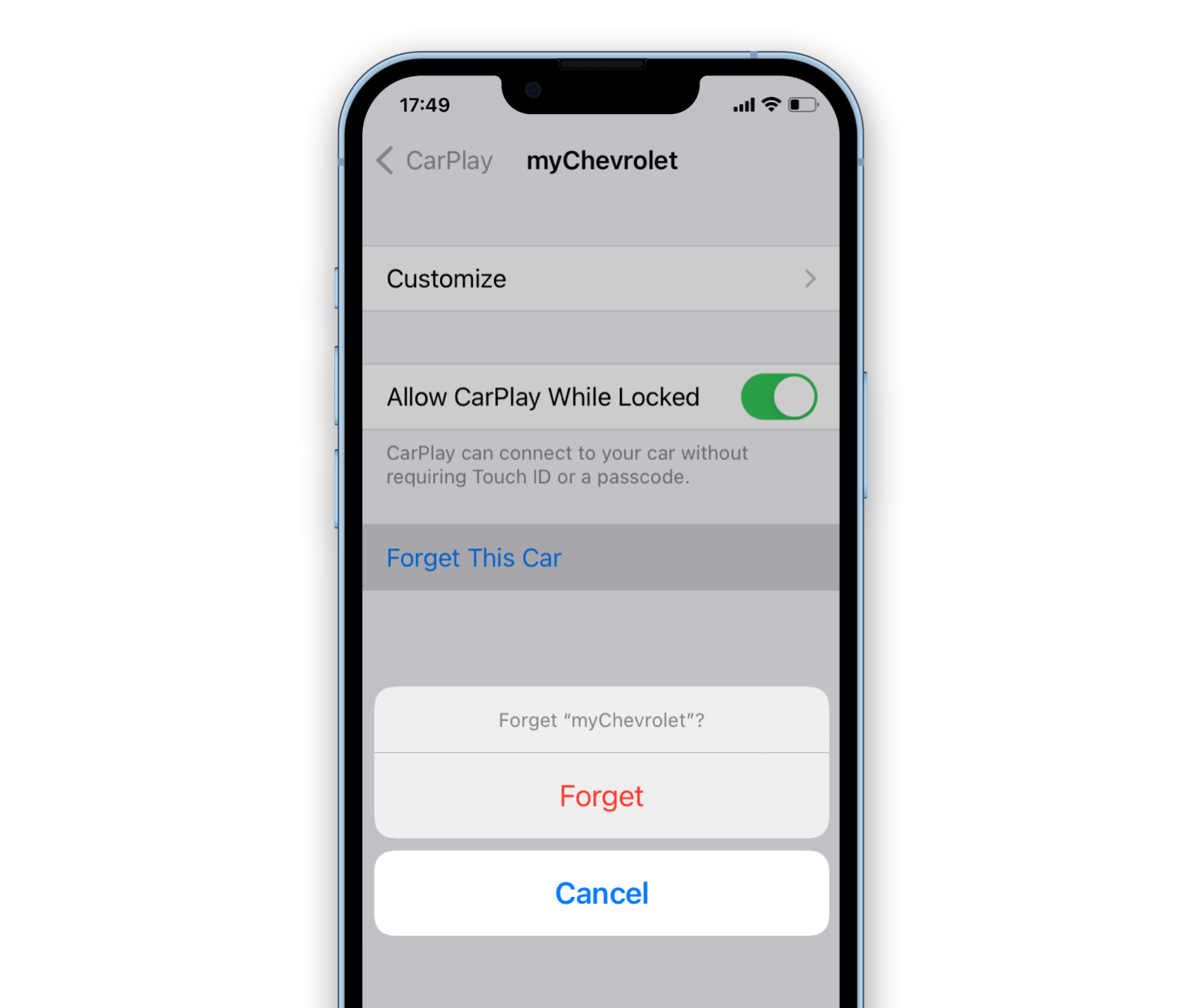 After you've successfully re-established the connection, get back on the road with easy access to informative entertainment apps like Curio.
Curio is a library of handpicked content from over 50 world's leading publications, delivered to you through professional narration. Listen to news and insights any time, anywhere, and keep up with the world without having to look at your screen!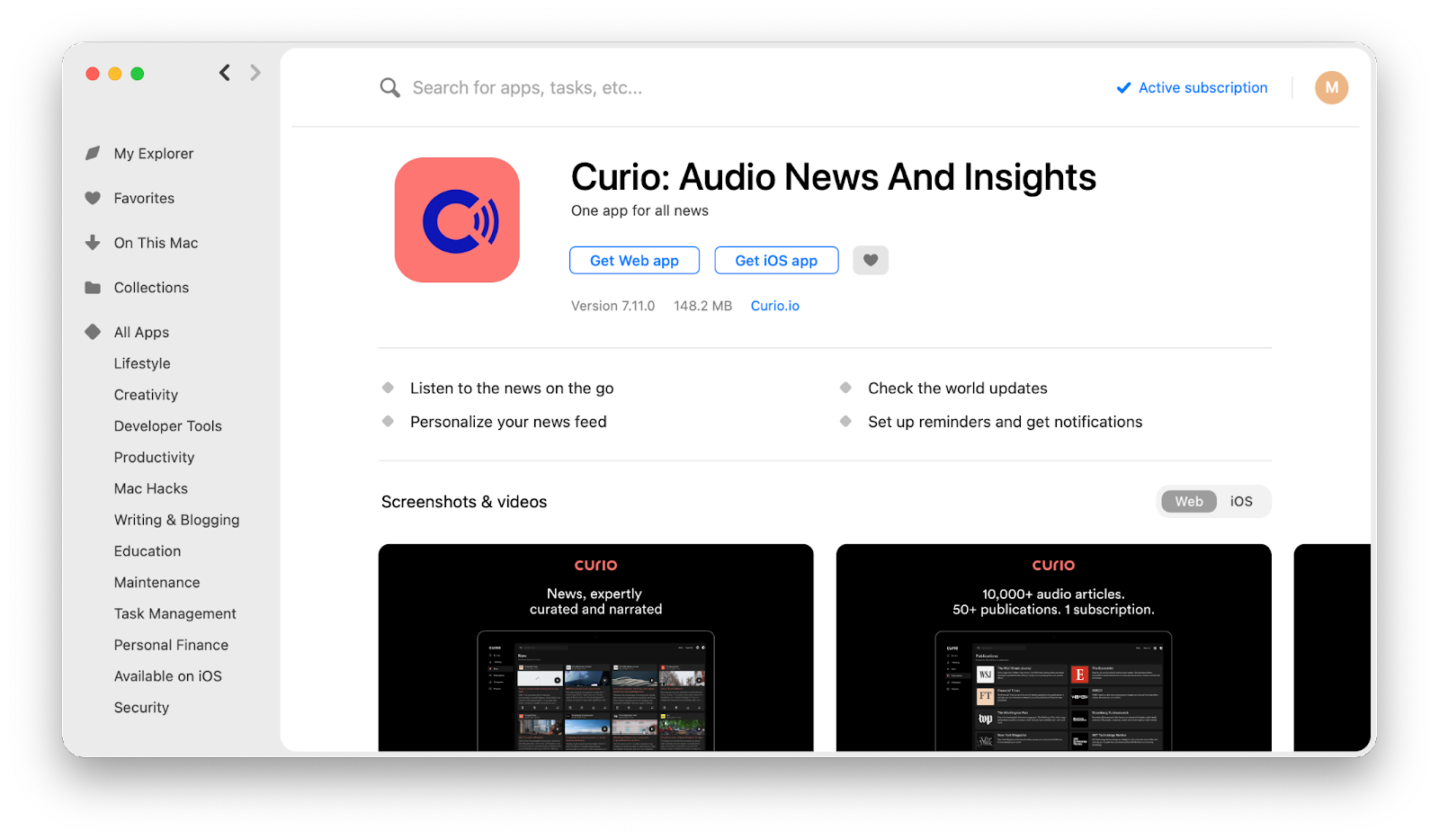 Turn off USB restricted mode
USB Restricted Mode is an iOS feature that protects user data from hackers who use USB devices. This mode disables USB data connection internally after a period of time. If you have this feature enabled on your iPhone, it will prevent a stable connection and make you ask yourself "Why is my CarPlay not working?"
Here's how to turn off USB Restricted Mode if Apple CarPlay not working when plugged in:
Go to Settings
Tap Face/Touch ID & Passcode
Type your password, if necessary, and tap Allow Access When Locked
Tap USB Accessories and toggle on the switch to disable USB Restricted Mode
Update iOS
Another great way to correct many software problems is by installing the latest iOS update. Developers are constantly working to correct any bugs within the system, so if your phone charging but CarPlay not working, there might be an issue with the software that has been dealt with in the latest version.
Check your car's user guide to find out how to perform firmware updates. Whereas with your iPhone, follow these steps to update it to the latest version of iOS:
Go to Settings ➙ General ➙ Software Update
Tap Download and Install if there's a new version available
Enter your passcode and agree to the terms & conditions
Wait for the update to download
Tap Details
Select Install Now or Later of you want iOS to update during the night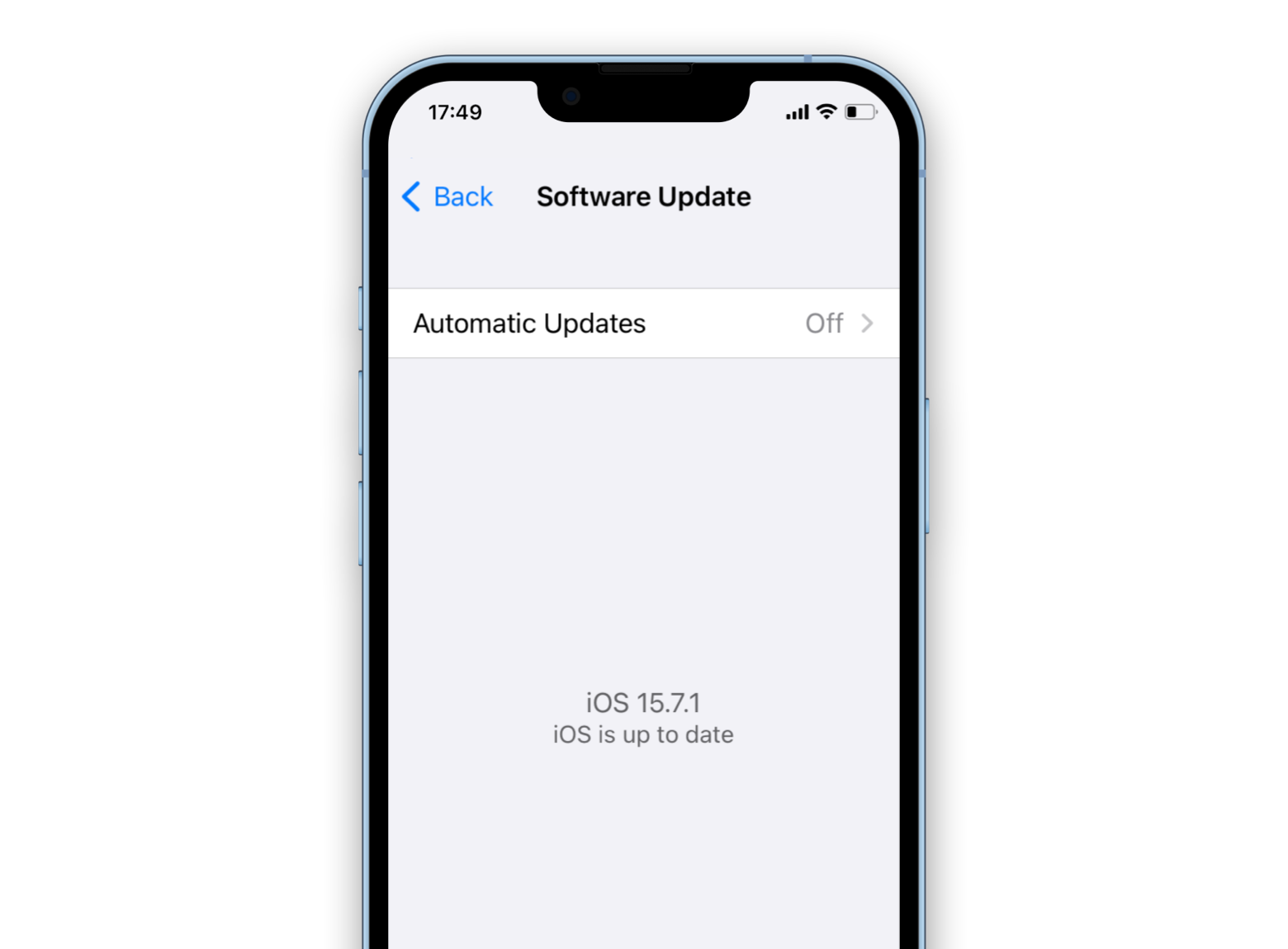 If you'd like to enable automatic updates, simply select Automatic Updates from the Software Update tab in Settings and turn on Download iOS Updates and Install iOS Updates.
FAQs: Car Play stopped working
In addition to the possible fixes outlined above, here are some answers to the most common questions about why won't my Apple CarPlay work.
Why is Apple CarPlay not working with iOS 15?
A: Usually, this is caused by a glitch with the software update, so restarting your iPhone will likely solve the problem. Simply press and hold the volume and power buttons simultaneously for several seconds.
Can I use Apple CarPlay without USB?
A: Yes, if your iPhone operates iOS 9 or later and your vehicle supports wireless CarPlay.
Do you need an app for CarPlay to work?
A: No, you don't need any special third-party apps for CarPlay to work. The only two requirements are an iPhone 5 or newer and a vehicle that supports CarPlay.
Are there settings for Apple CarPlay?
A: Apple offers various settings for its CarPlay feature, so apart from simply enabling it, you can rearrange on-screen apps, change your CarPlay wallpaper, or choose to let Siri announce messages.
CarPlay is a great safety-boosting feature for the vehicle, but sometimes the connectivity issues can take away from the benefits. Fortunately, now you know how to troubleshoot this problem and can hit the road with utmost comfort again. Increase the value of time you spend driving by using Mimir to get top podcast recommendations, or try Curio and Ausum for the best narrated journalism and audio summaries of your favorite pieces.
Best of all, these apps — Mirmir, Curio, and Ausum are available to you for free through a seven-day trial of Setapp, a platform with more than 230 outstanding Mac and iPhone apps to help elevate your and your device's performance on all levels. Try any and all Setapp apps today and see for yourself!