How to fix drag & drop not working on Mac
An integral part of using your Mac is the ability to drag and drop files and folders, add images to emails, and move text in documents. When drag and drop stops working, it can be really frustrating, and you'll need to troubleshoot the issue immediately so that you can continue working productively. In this article, you'll find out how to fix drag and drop not working. Keep reading.
Why drag and drop stops working on a Mac
While problems with drag and drop are rare, they can occur on your Mac for a number of different reasons. Basically, these reasons can be divided into two broad categories: hardware issues and software issues.
When it comes to hardware, it could be something as simple as a Bluetooth mouse running out of battery power or losing connection. It could also be a problem with the trackpad's surface.
Software issues can include your Mac running slowly or hanging, out-of-date software, or even a malware infection.
What to do if drag and drop not working
Now that you know why you can't drag and drop, let's look at the possible fixes.
Check your mouse and trackpad
Since we use the mouse or trackpad to drag and drop, it would be wise to check if they work properly.
Make sure that your mouse or trackpad is connected if you use one. If it uses Bluetooth, go to System Settings > Bluetooth and reconnect it if needed. If it's a USB mouse, make sure the cable is connected securely. If you have another mouse or trackpad, connect it and see if the problem goes away.
Also, check the wireless mouse's battery to make sure it has enough power to let you drag and drop. If you click on the Bluetooth icon in the top right corner of the Mac desktop, you can see how much power the wireless mouse has left.
If you use the Mac trackpad, clean it with dry clothing to remove any water or oil that may be preventing you from dragging and dropping on your MacBook.

Relaunch the Finder app
Have you noticed that you can't drag and drop on Mac between some apps? Or does it happen everywhere? When only some apps don't work correctly when you drag and drop, you should look for solutions that are specific to those apps.
But when drag and drop doesn't work at all, it seems to be a problem with the system as a whole. Then, to fix it, you can force quit the Finder app on a Mac. Here's how:
Go to the Apple menu > Force Quit…
Choose Finder and click Relaunch.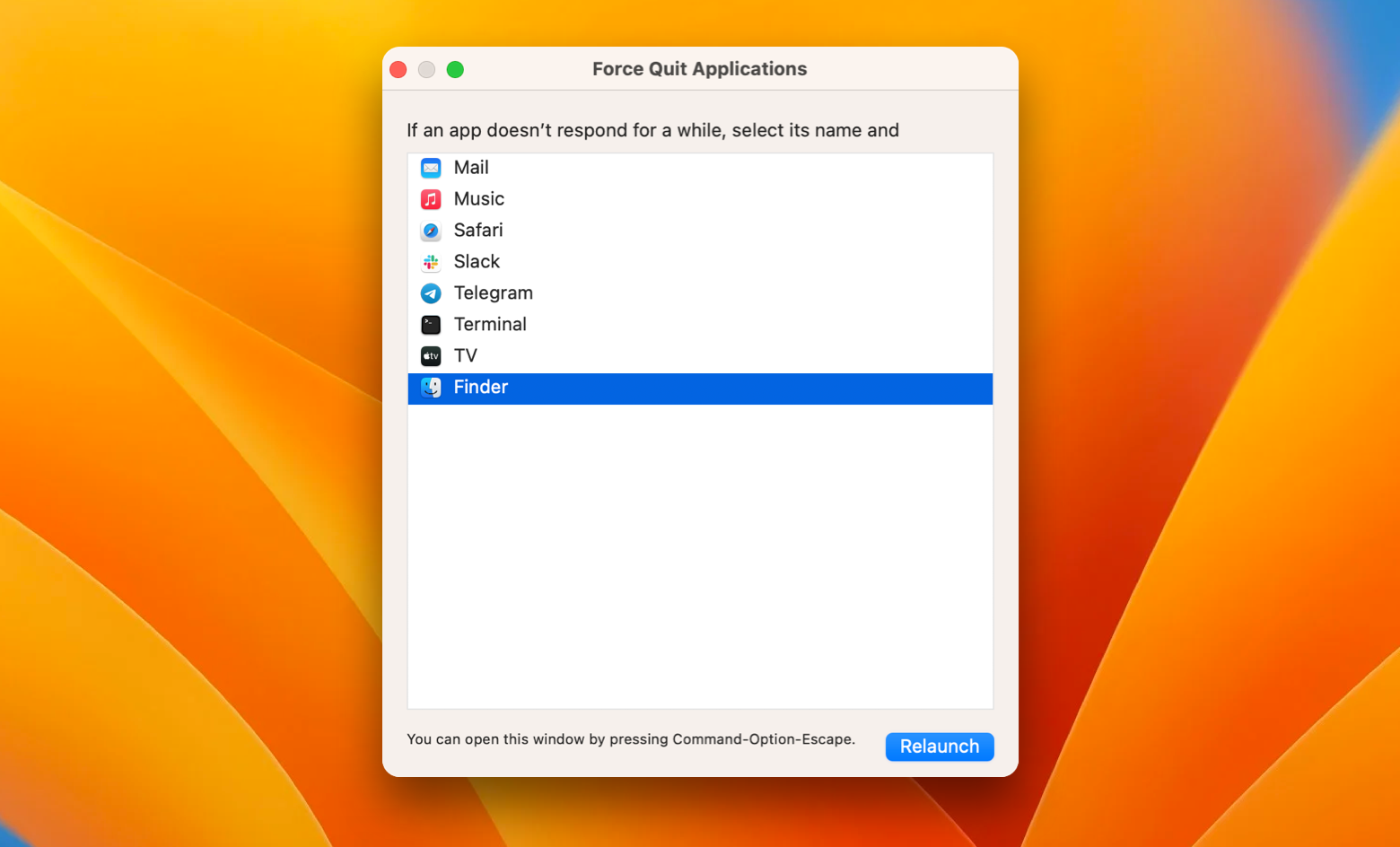 Tip: Alternatively, you can use a faster way to force quit Finder – QuitAll. With this app, you can see a drop-down list of all the apps running on your computer right in your menu bar. Then, with one click, you can close them all or any app you choose. The best part is that when you use QuitAll to close an app, any changes you haven't saved won't be lost.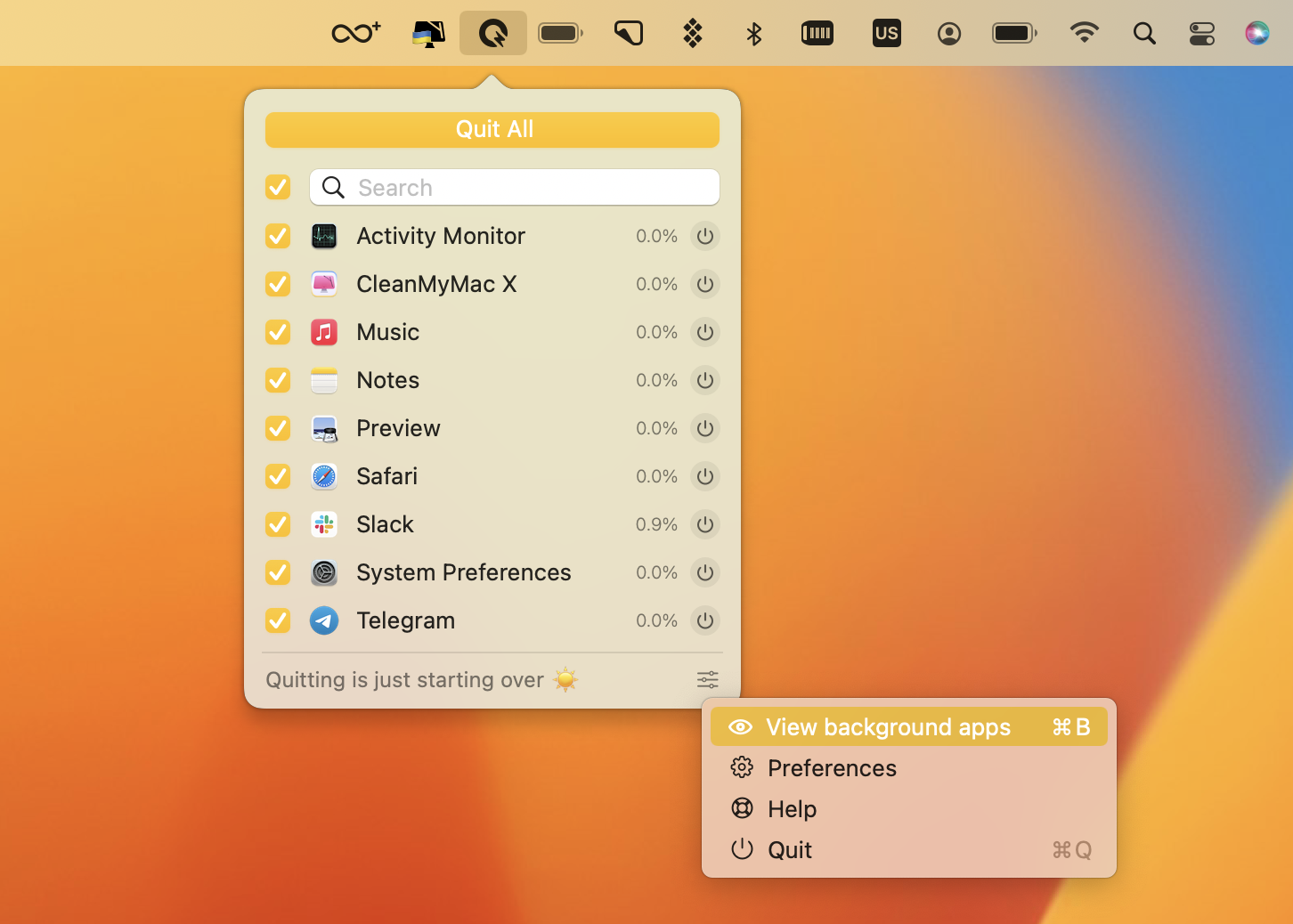 Restart your Mac
If restarting the Finder doesn't fix the drag and drop not working problem, you can reboot your Mac. To do that, go to the Apple menu > Restart… Check if that helped with the drag-and-drop issue.
Enable Three-Finger Drag
Did you know you can drag and drop items on your Mac by tapping the trackpad with three fingers at once? This may be simpler for some people than the single-finger default.
To enable Three-Finger Drag on your Mac trackpad, follow the steps below:
Go to the Apple menu > System Settings
In the left sidebar, choose Accessibility
Then Scroll down to Pointer Control and click on it
Click the Trackpad Options button
Turn on 'Use trackpad for dragging,' choose Three-Finger Drag from the menu, and click OK.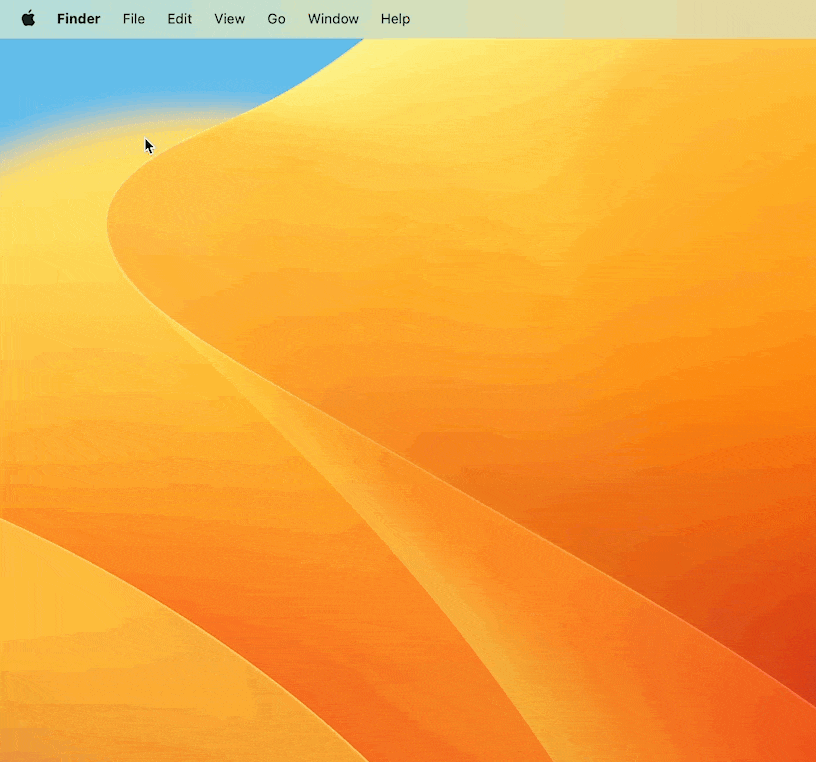 If you're interested in other methods to drag and drop on a Mac, check out this guide.
Check your mouse or trackpad settings
When people buy a Mac, they usually change the settings for the mouse and trackpad to make things easier. Go to settings and check if everything is correct there.
Go to the Apple menu > System Settings > Trackpad (or Mouse).
In the Trackpad settings, there is an option called 'Force Click and haptic feedback.' This can sometimes mess up apps and features on your Mac, like drag and drop. So try to turn it off in the settings and check if the drag-and-drop issue is fixed.
Delete plist files
If none of the above helped, try to delete the plist files. These are the files that store your preferences for the mouse and trackpad. When you get rid of them, you force macOS to rebuild and reset the preference to default.
This may sound like you need to do something complicated but don't worry. Just follow the instructions below.
In the Finder, click Go > Go to Folder, type ~/Library/Preferences, press Return on the keyboard, and then delete the following six files:

com.apple.AppleMultitouchMouse.plist
com.apple.driver.AppleBluetoothMultitouch.mouse.plist
com.apple.driver.AppleHIDMouse.plist
com.apple.AppleMultitouchTrackpad.plist
com.apple.preference.trackpad.plist
com.apple.finder.plist

When done, restart your Mac. This process will make new copies of the files above to update them.

Do regular maintenance on your Mac
By running regular maintenance routines on your Mac, you can avoid a lot of problems, some of which have to do with drag and drop. Using a handy tool like CleanMyMac X is the easiest way to do that.
Follow these simple steps to run maintenance scripts:
Open CleanMyMac X – you install it from Setapp
In the left sidebar, click Maintenance
Select Run Maintenance Scripts and click Run.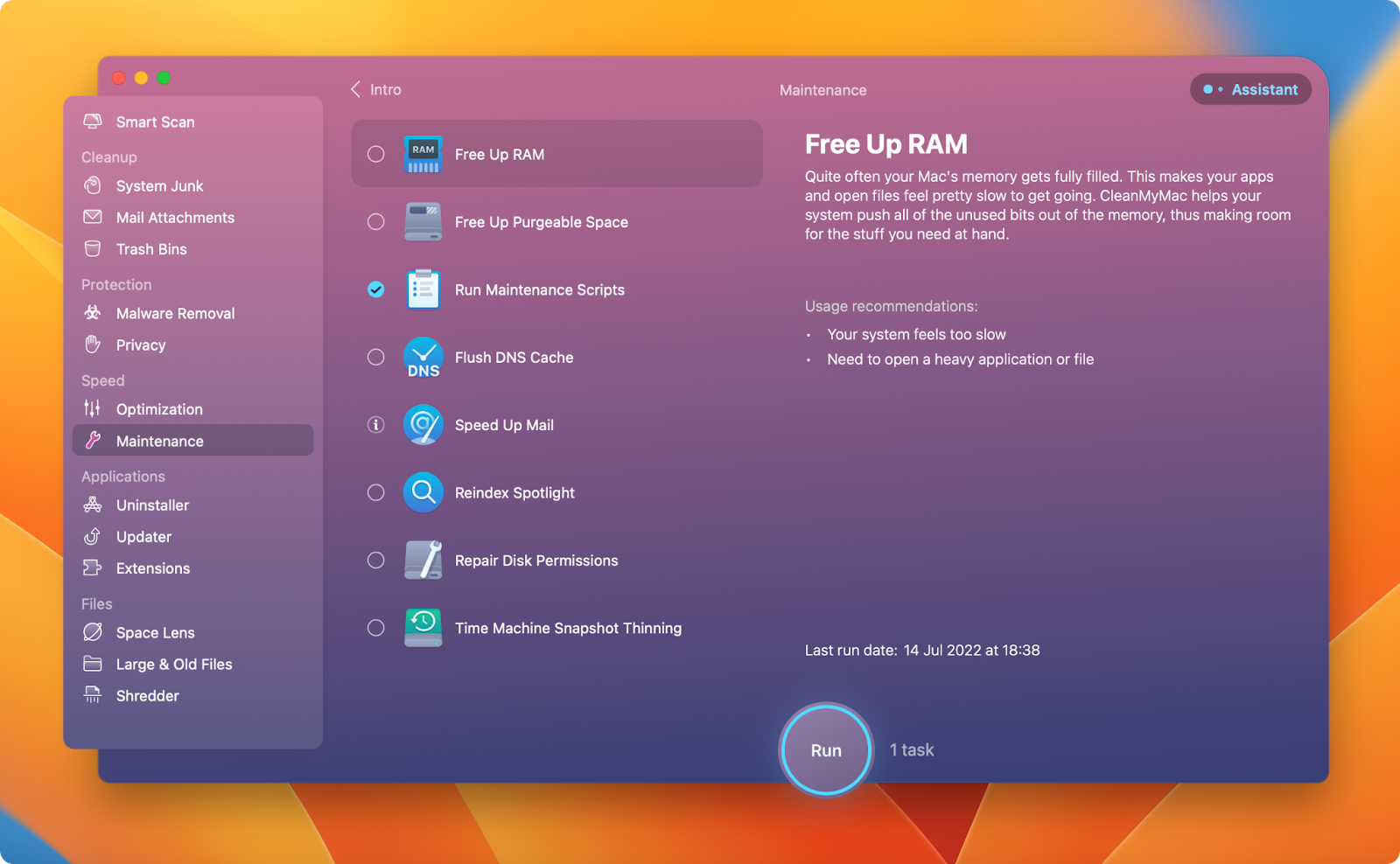 Remember, if you practice these maintenance routines regularly, your Mac will run smoothly.
Improve your drag and drop
It's difficult to imagine working on a Mac without the drag-and-drop function. We do hundreds of things every day with it, and we probably don't even realize that there is an app that can take the convenience of working with drag and drop to a new level.
It's no exaggeration to say that Yoink really speeds up your workflow and saves you tons of time. The app works like a shelf where you can put your files, either one at a time or in groups, and then send them anywhere on your computer.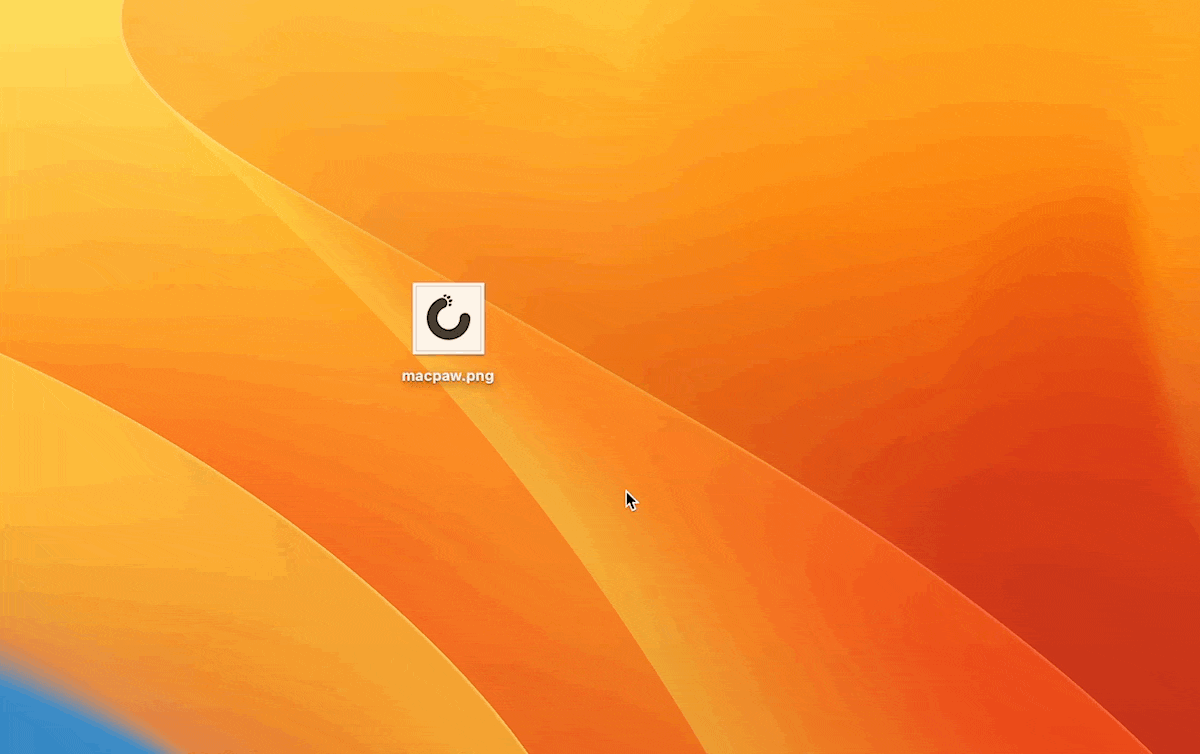 On top of that, we recommend you try Filepane to improve your drag and drop and save time.
After you install the app, let's try to drag and drop any file. We'll see a small icon above or below the file at the moment of dragging, move the cursor to it and release the file.
A small menu contains a list of all actions that can be performed on data of a certain type. With one click, you can resize the image, convert photos to another format, print a file or document, send a file by email, share the picture on social networks, transfer data via AirDrop, copy or move the file to the specified path, copy the path to the file to the clipboard.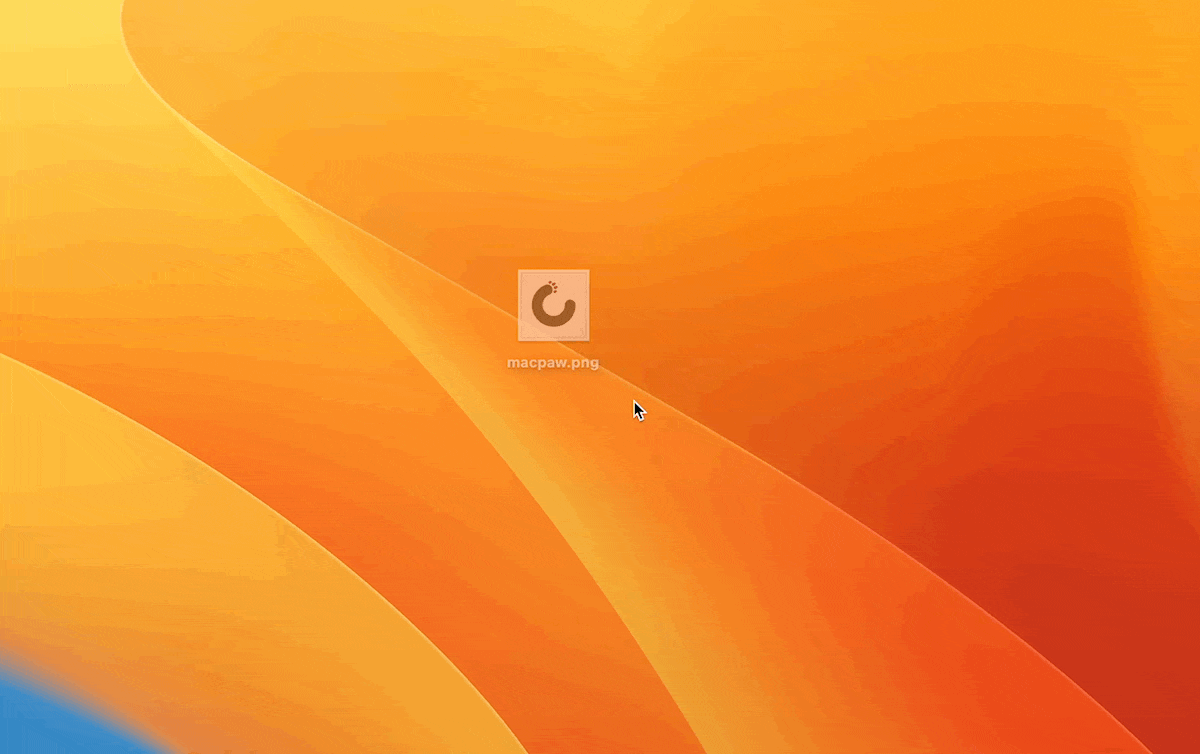 As you can see, the actions that we perform very often are now much easier to do. Filepane works with all data types and displays the appropriate menu items depending on the extension of the dragged file. The maximum set of functions is provided for working with images.
Even better, the app works with images in the browser. Start dragging photos on any page and you'll see the Filepane icon.
Get a small toolkit to expand the power of drag-and-drop
This article explains how to fix the issue with drag and drop not working on Mac. Hopefully, you found the solution that works for you.
And if you want to improve your drag and drop, we recommend you two game-changing apps such as Yoink and Filepane. Both speed up your workflow and save you tons of time. The best thing: the tools are available on Setapp, a platform with dozens of handy apps for your Mac and iPhone. So alongside Yoink, Filepane, Batteries, QuitAll, and CleanMyMac X mentioned in this article, you'll get unlimited access to the full Setapp library! Try it free for 7 days, then pay only $9.99 per month.