How to connect GoPro to Macbook
GoPros are compact action cameras made for capturing photos and video in extreme conditions. The first camera was sold in 2004 catering to extreme sports enthusiasts, and just a few years later GoPro became one of the most sought-after gadgets.
With its impressive imaging capabilities and endless mounting options, GoPro makes shooting video a seamless process in almost any situation. And while the camera itself features only two to three buttons for the user to control, the true opportunities for alteration open during post-production.
Most creators use their Macs for editing, sharing, or simply storing video files, but before they can work with raw footage, they need to know how to import videos from GoPro to Mac. And that process can pose its own challenges. So let's look into some of the most effective ways for how to connect Go Pro to MacBook.
Method 1: How to transfer GoPro files to Mac via SD Card
The easiest option first. Learning how to transfer GoPro video to Mac via the camera's SD card will take you minutes and prove to be one of the most straightforward methods. This way, the GoPro isn't getting directly connected to your Mac, but it rather entails taking out a small portable memory card with images and video from the camera and sticking it into your laptop to access the files.
The only downside of this method is that you need to buy a micro SD card reader, and if you have a Mac that only supports USB-C ports, you'll need to make sure that the micro card reader can connect through USB-C.
Here's how to view GoPro videos on Mac by connecting the camera's SD card:
Take out the SD card from GoPro's bottom door
Insert the SD card into the reader and connect it to your Mac
Open Finder
Click on the SD card's name or Untitled
Go to DCIM ➙ 101GOPRO
From here you can view and copy any files over to your Mac by holding down the Command key, selecting images and video, and dragging them over to the Desktop. Once you're done, always remember to eject the SD card from Mac before removing it.
Method 2: How to connect GoPro to Mac via Image Capture
Image Capture is a built-in Mac app created to automatically recognize a connected scanner or camera and give access to all the media files inside. In order to connect GoPro to Mac via Image Capture, you'll need a USB-C cable to link the two devices. Once you're set up with the right wires, here's how to download GoPro video to Mac:
Connect your GoPro and Mac with a USB-C cable
Turn on your GoPro
Go to Applications ➙ Image Capture
Click on the name of your GoPro from the navigation window
Select the file destination folder from the Import To menu and click Import All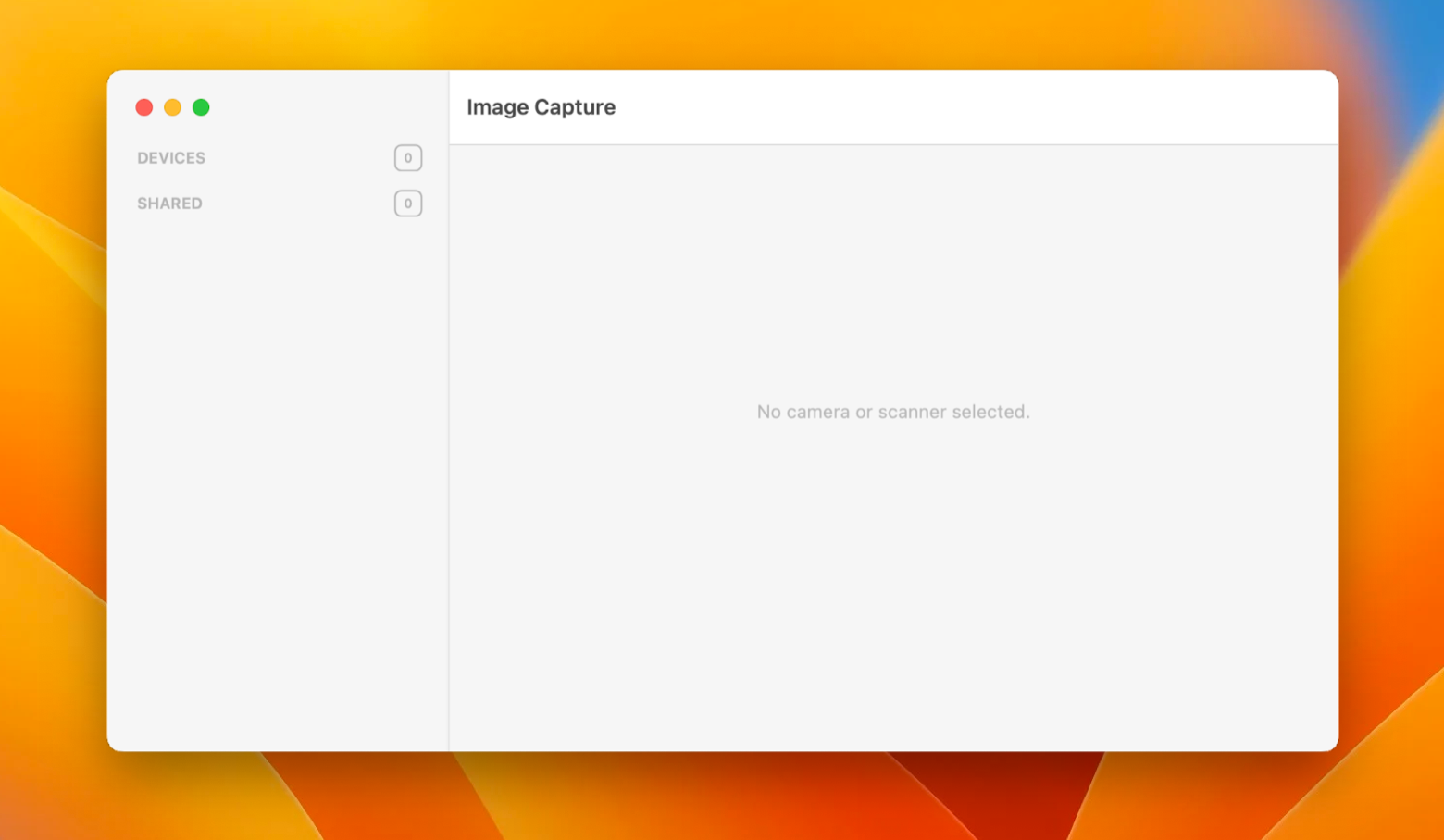 Method 3: How to connect GoPro to Mac using Quik
Just like macOS has Image Capture, GoPro has its own file viewing system called Quik. It's a free software that can be installed like any other app on a Mac and will come in handy when you're wondering how to upload GoPro videos to Mac. The process is straightforward, just follow these steps:
Plug your GoPro into your Mac using a USB-C cable and turn the camera on
Open the GoPro Quik app on your Mac
Log in with your GoPro account username and password
Click Import Files
Note: Using Quik requires a free account, so you'll need to sign up for a GoPro account before launching the software.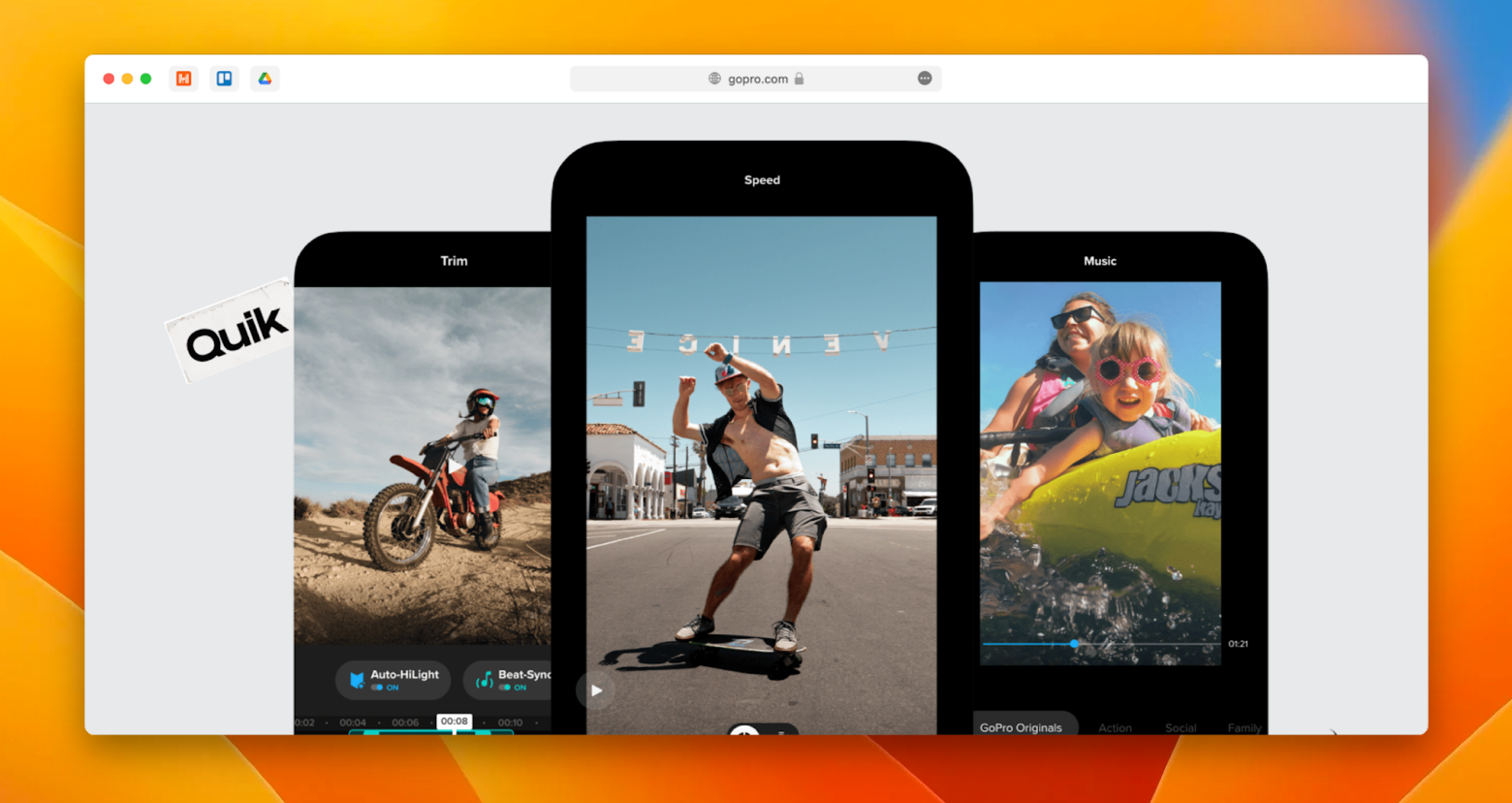 When the import is complete, you'll find the files in your Mac's Movies folder, ready for further processing. It's now time to make some magic and turn that raw footage into something spectacular!
Luminar Neo is one of the top photo editing apps on the market that will help you achieve "wow factor" results in no time. Turning regular images into works of art has never been easier with Luminar Neo's collection of pro presets. Choose from a curated selection of intuitive tools ranging from the familiar noise removal, portrait enhancements, and object eraser to the more unconventional Body AI and Sky AI enhancement tools.
And if a robust video editor sounds more fitting for your needs, there's one utility you shouldn't miss.
Filmage Editor is one of a kind video editor which lets you create professional-looking videos even if you're just a beginner in this field. Filmage was made with an easy-to-use and quick-to-master interface with almost endless possibilities that range from frame by frame editing, multitrack timeline and overlays to filters, picture-in-picture mode, ripple delete, and much more.
To edit videos like a pro with Filmage, simply:
Open the app
Click on the + sign to create a new project or choose aspect ratios
Drag and drop your video and audio files into the project
Begin editing and enjoy the app's intuitive interface!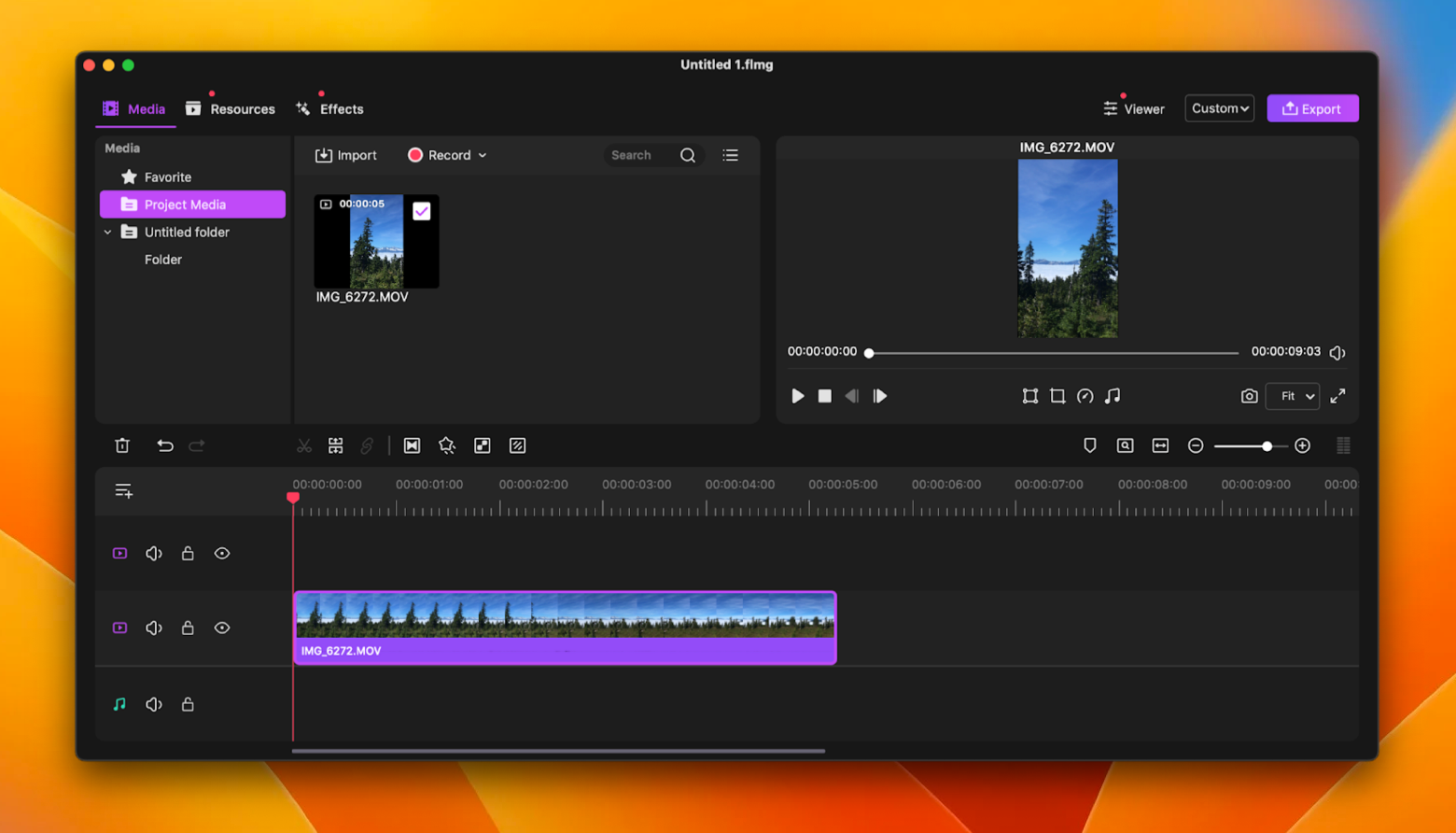 Method 4: How to connect GoPro to MacBook using WiFi
Tired of cables, wires, and adapters? Well, there's a way to connect GoPro to Mac wirelessly. The only condition being that you need a stable WiFi connection for the process to be successful.
NetSpot will deliver on all your network connection needs. This smart utility was designed with two main features in mind: a WiFi scanner that provides in-depth information about the wireless environment around and an analyzer that helps you get the most out of an individual network. NetSpot is simple in operation, and the best at squeezing extra speed out of your network.
To instantly improve your connection with NetSpot, follow these steps:
Open the app and click Start a New Survey
Name the new project
Import or draw a map of the site you want to survey
Move around the site to gather enough data for NetSpot to create a WiFi site survey report, then click Stop Scan
Analyze the results and follow advice to eliminate areas of signal weakness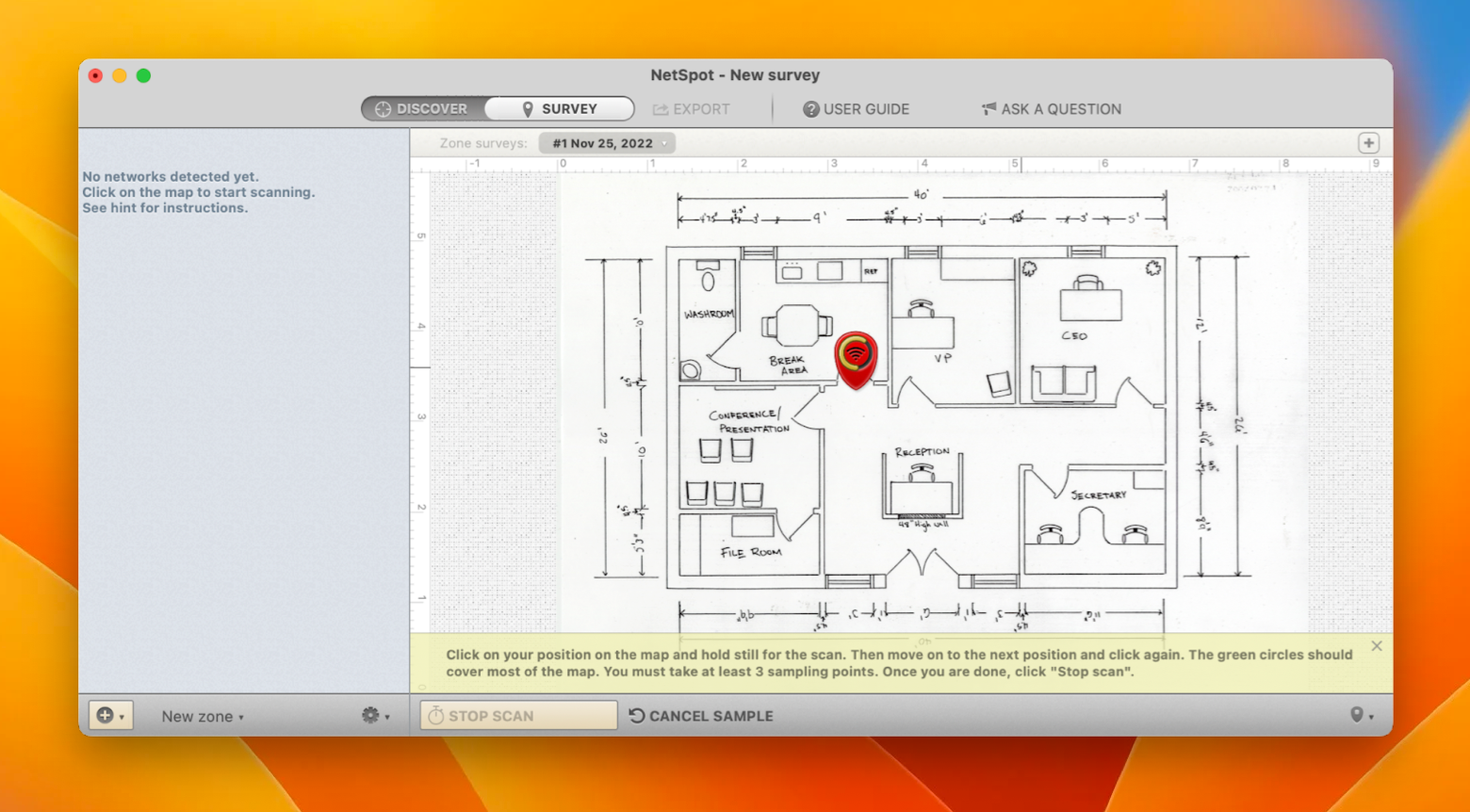 Once you've got a stable and secure connection established, here's how to upload GoPro videos to Mac over WiFi:
Enable WiFi on your GoPro and set to App mode
Connect your Mac to the same network using the SSID and password entered during the pairing process
Open the Camera Suite app and select GoPro Hero 2/3/4
Click Connect to Camera
And if you're done with constantly juggling many different Bluetooth devices, trying to manage them all from your Mac, leave this job to professionals too.
ToothFairy is an app designed to give you full control of your Mac's Bluetooth devices with just one click. Connect, disconnect, switch between devices and view their information from one clean, customizable menu bar instead of having to search for each device and the specs associated with it individually.
To get your Bluetooth pairs organized with ToothFairy, simply:
Open the app
Click on the Dock icon and select Preferences
Add your devices and adjust the settings for each one
Enjoy a clean view of all paired devices from your Mac's menu bar!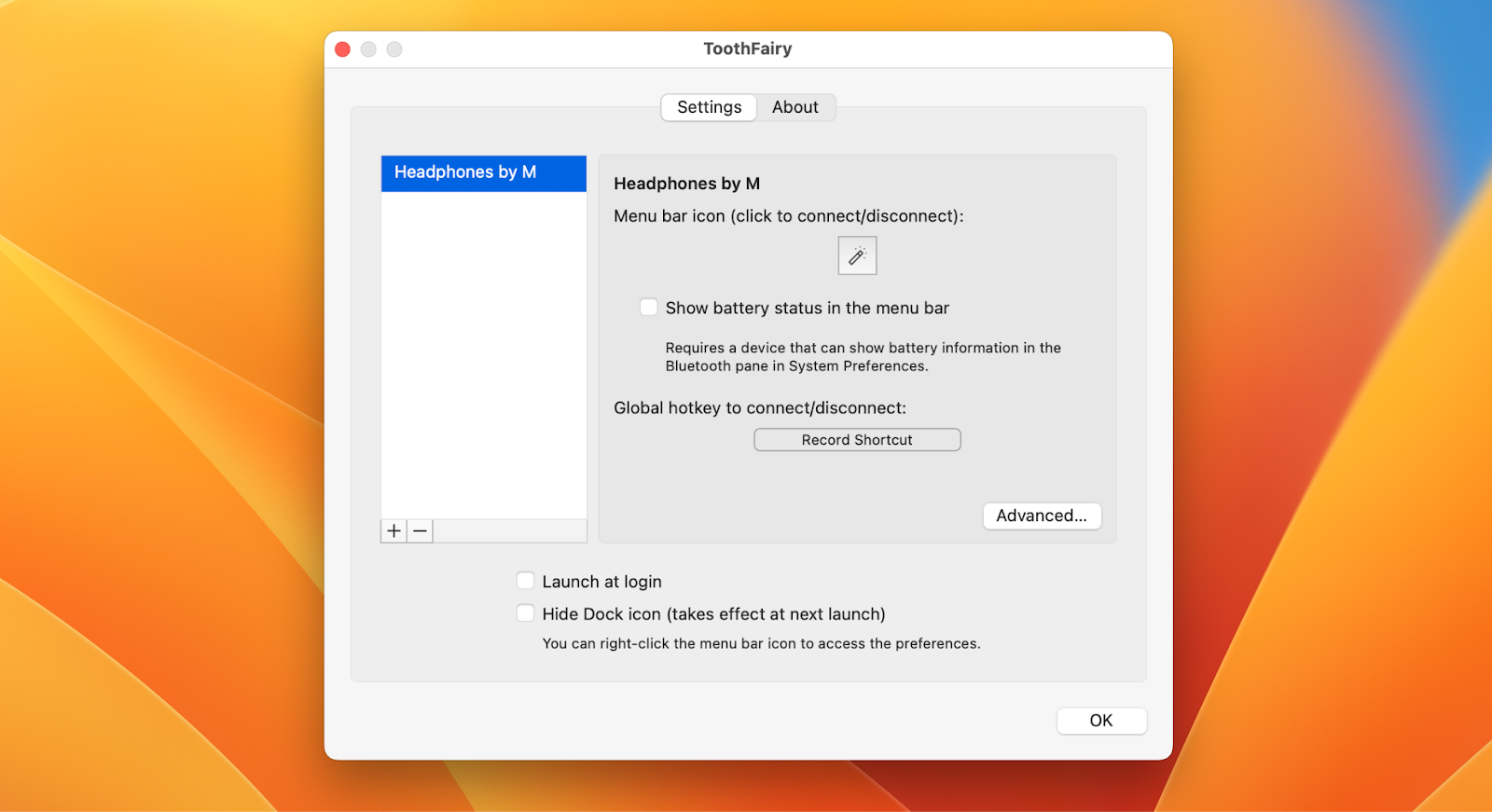 Method 5: Recovering lost GoPro files on Mac
Apart from having connection issues and trying to find out how to download GoPro video to Mac, users have reported errors during the transferring process which have caused them to lose their files completely.
Sometimes, it just doesn't matter how well you protect your photos and footage and how meticulous you are with backups — losing files happens to the best of us. But before you panic again, know there's professional data recovery software that can help.
Disk Drill is a powerful data recovery solution that can scan any disk or partition to detect damaged or deleted data and recover lost files. From internal Mac hard drives to external disks, iPhones, cameras, and Kindles, Disk Drill works equally well on all devices. The utility can not only bring back your lost files in 200 different formats, but can also ensure your data is properly protected against damage.
Since lost or accidentally deleted GoPro files don't disappear right away and just become invisible on the SD card first, there's some time to safely retrieve them if you have the right tools.
To quickly recover your files using Disk Drill, follow these steps:
Open the app and click Recover
Select the disk you want to recover from
Customize your search using drop down menus
Wait for the app to scan for corrupted and deleted files
Select the files you'd like to recover, where you'd like to save them, and click Recover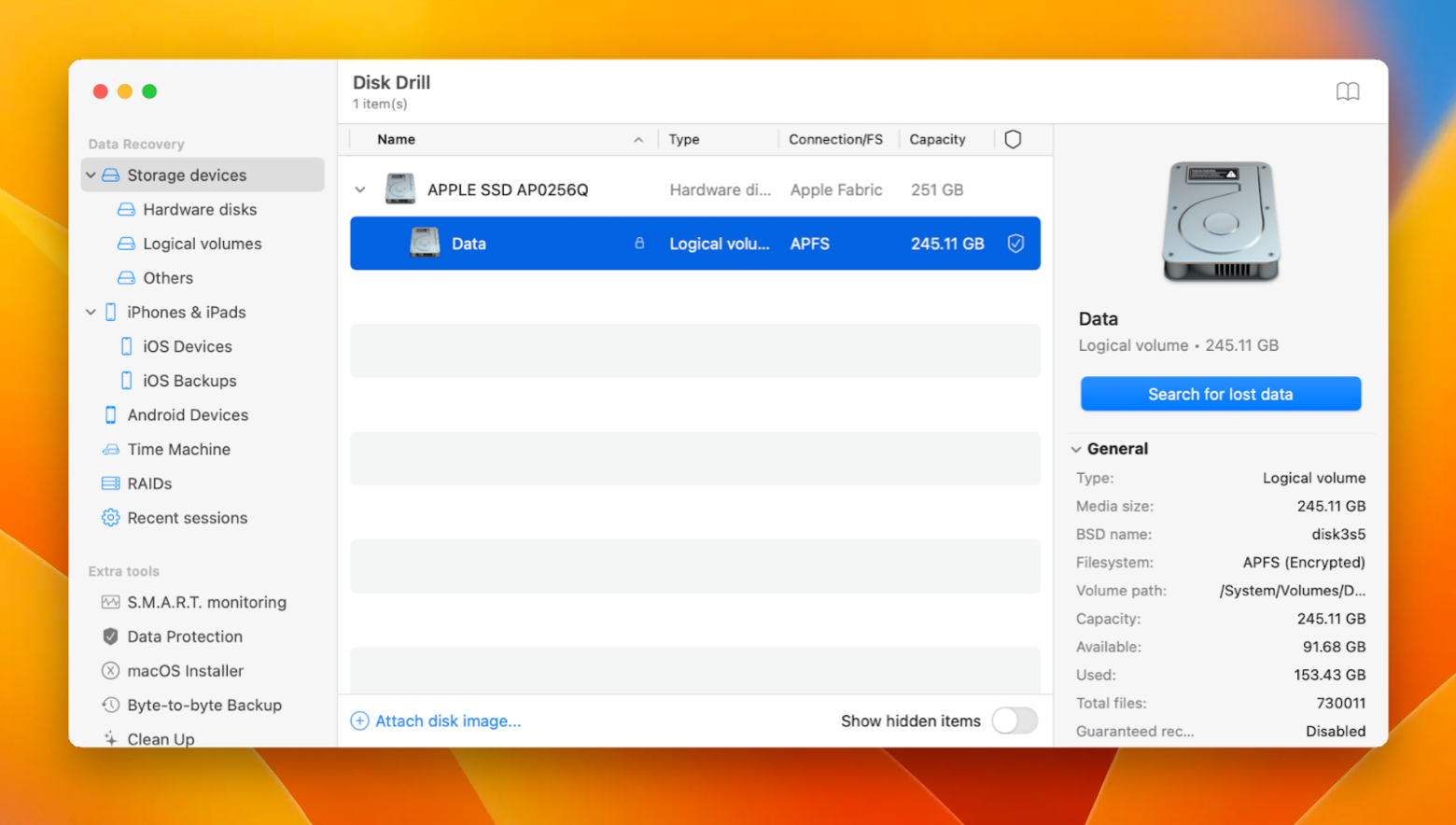 FAQs: How to view GoPro videos on Mac
As well as the solutions outlined above, here are some answers to the most common questions about how to connect Go Pro to MacBook.
Why won't my Mac recognize my GoPro?
This connection issue comes up due to the camera not showing under the My Devices section in the GoPro app, but there are a few ways to fix this: by reactivating the hardware settings, restarting your Mac, or formatting the GoPro SD card.
Can GoPro connect via Bluetooth?
Yes, newer GoPro cameras use both Bluetooth and WiFi wireless connections.
How do I edit GoPro on Mac?
GoPro's Quick app will let you view, manage and edit your footage on a Mac. You can also use any other video editing software that supports MP4 and HEVC files.
As you now know, there are a few possible solutions for how to upload GoPro videos to Mac, even if it seemed challenging at first. You'll never have to worry about losing your files again, since Disk Drill is always there to recover them. So it's a great time to improve your editing skills with the help from Luminar Neo and Filmage Editor, while always getting a stable connection with your devices through ToothFairy and NetSpot.
Good news! All five apps — Luminar Neo, Filmage Editor, ToothFairy, NetSpot, and Disk Drill — are available to you for free along with more than 240 handy apps on Setapp. Setapp is a platform of best in class macOS and iOS utilities offering support and guidance in all your tech endeavors and beyond. Try every and all Setapp apps today at no cost and you'll never look back!