How to download photos from iCloud
We take pictures all the time these days, but most of us tend to keep them on our phones, even though cloud storage is ubiquitous, cheap, and, in the case of iCloud, offers seamless sync and peace of mind.
It's possible to even save money by using the cloud, if you choose to buy an iPhone with less storage and upload all the images to the cloud instead.
But, of course, you need to edit and share your photos too, so you need to know how to download all photos from iCloud easily. Let's walk through the whole process together so you can establish the best (and the most efficient) photo management workflow possible.
How to manage iCloud photos
Apple gives every iCloud user 5 GB of storage for free, which is a good place to start. If you have a lot of photos, you can choose to upgrade to 50 GB for just $0.99, 200 GB for $2.99, or 2 TB for $9.99 per month.
To upgrade your iCloud:
Open System Preferences on Mac
Go to Apple ID
Click Manage… next to iCloud Storage
Add Storage or Change Storage Plan…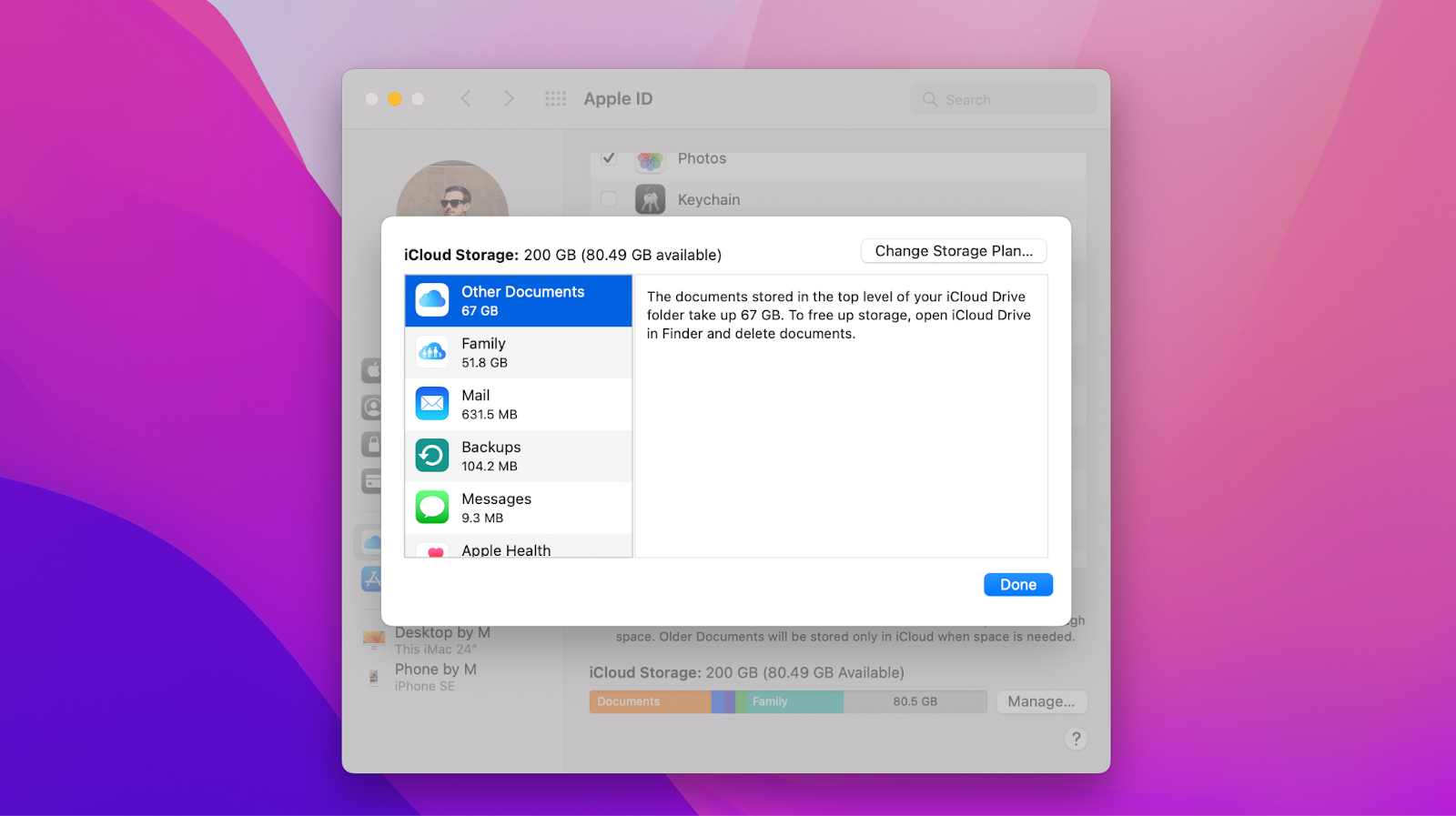 Now that you have plenty of storage space, you should know how to upload photos to iCloud automatically:
Open Settings on your iPhone
Navigate to Photos
Toggle on iCloud Photos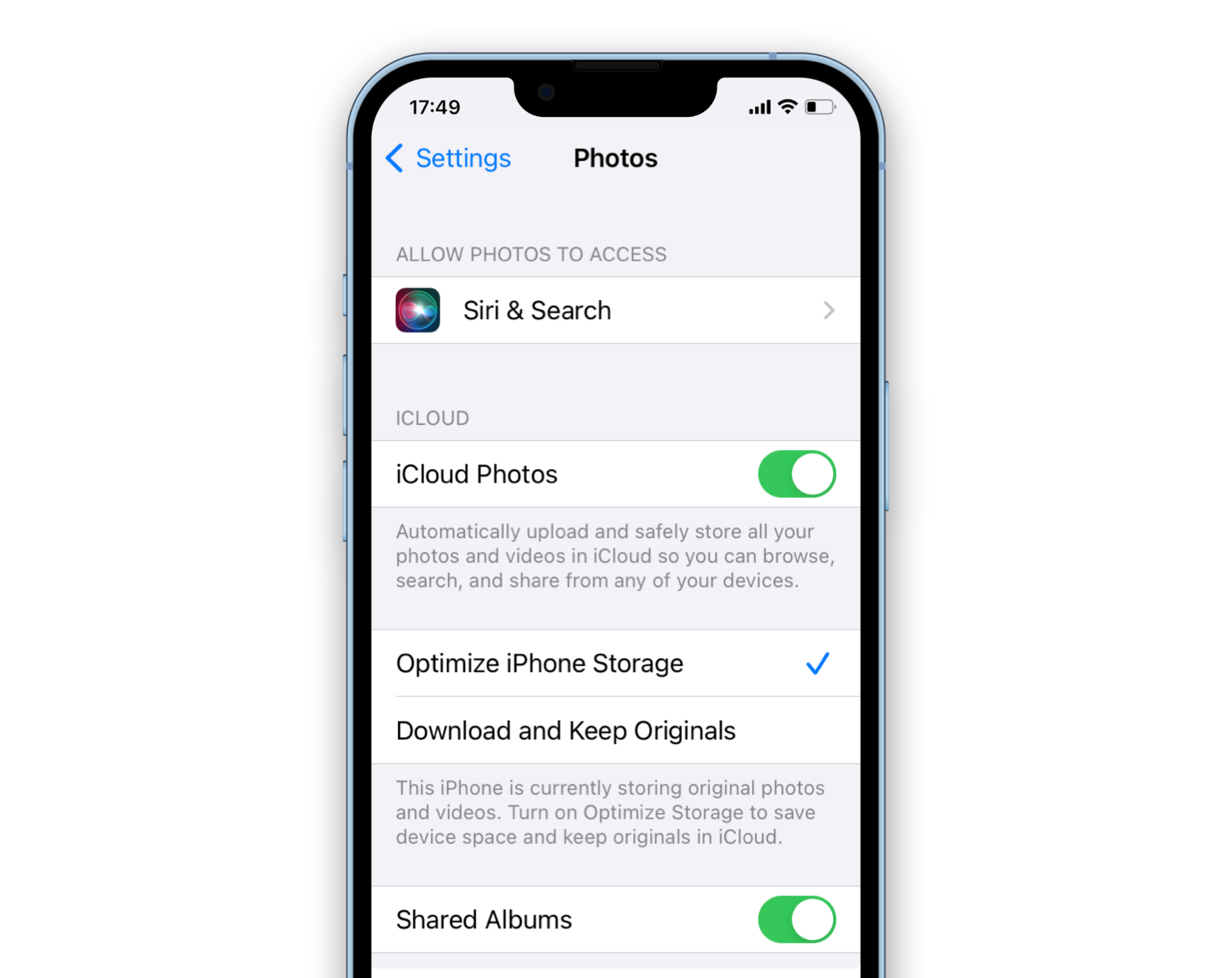 Before you do that, however, it's a good idea to trim your photo library and get rid of all the duplicate and similar photos. That way, you'll pay less for your iCloud storage too. How to do that? Just download Gemini.
Gemini is the most powerful duplicate photo finder on the market right now. In seconds, it can scan your photo library, find similar or same photos, and offer you to delete them (for similar photos, you can choose which one you'd like to get rid of).
As a result, you'll only pay for the cloud storage you need, shorten the time it takes to upload photos, and make your photo library much more organized.
Here's how to delete duplicates with Gemini:
Download and open Gemini on your iPhone
Wait for the scan to complete
Click Duplicates ➙ Remove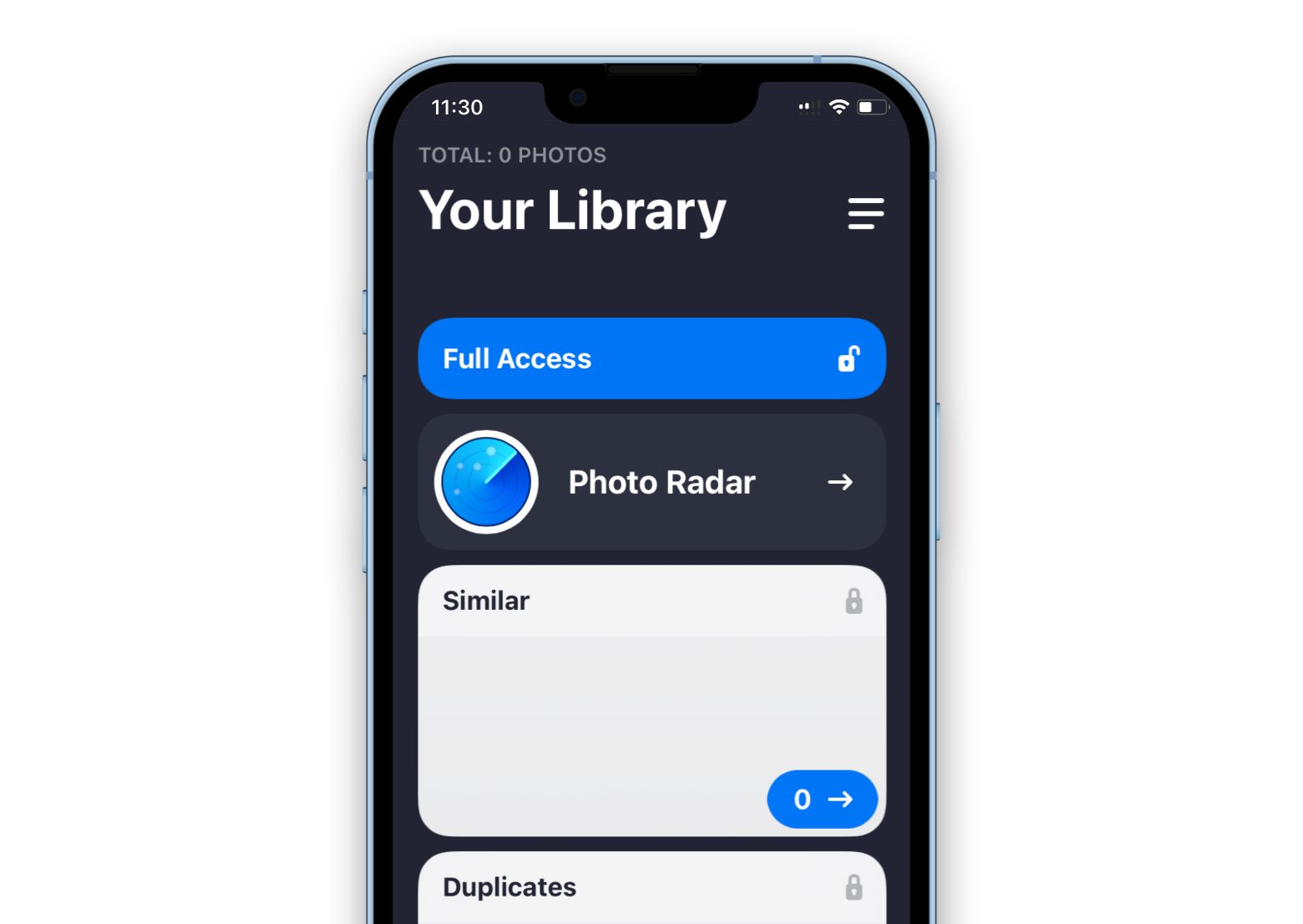 Gemini is also available for your Mac.
How to download photos from iCloud to iPhone
If you're using multiple devices (e.g. an iPhone and Mac) to upload photos to iCloud, you might not have a complete collection on any device as a result.
But you can fix that. Here's how to download photos from iCloud to iPad or iPhone:
Open Settings
Go to Photos
Select Download and Keep Originals under iCloud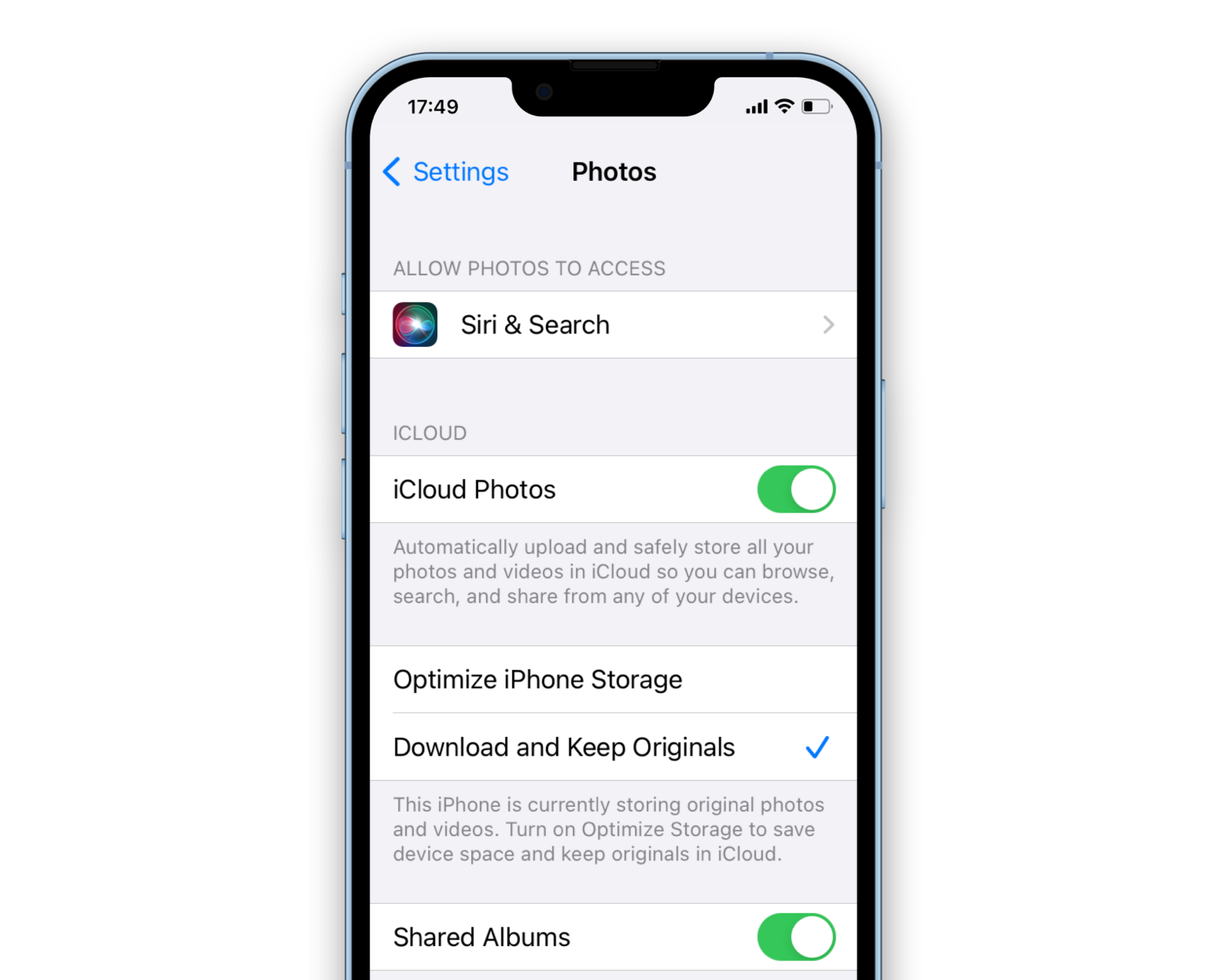 Now all the original photos from your iCloud will be saved to your iPhone, space permitting. If you don't have enough space on your device, select Optimize iPhone Storage instead, and you'll get photos with lower resolution (with originals still being stored on iCloud). This is also the easiest solution if you're wondering how to download more than 1000 photos from iCloud.
How to download photos from iCloud to Mac
If you'd like to learn how to download photos from iCloud to computer in one swing, you can do so using the Photos app:
Open Photos on Mac
Go to Photos ➙ Preferences… (Command + ,)
Switch to iCloud
Check iCloud Photos and select "Download Originals to this Mac"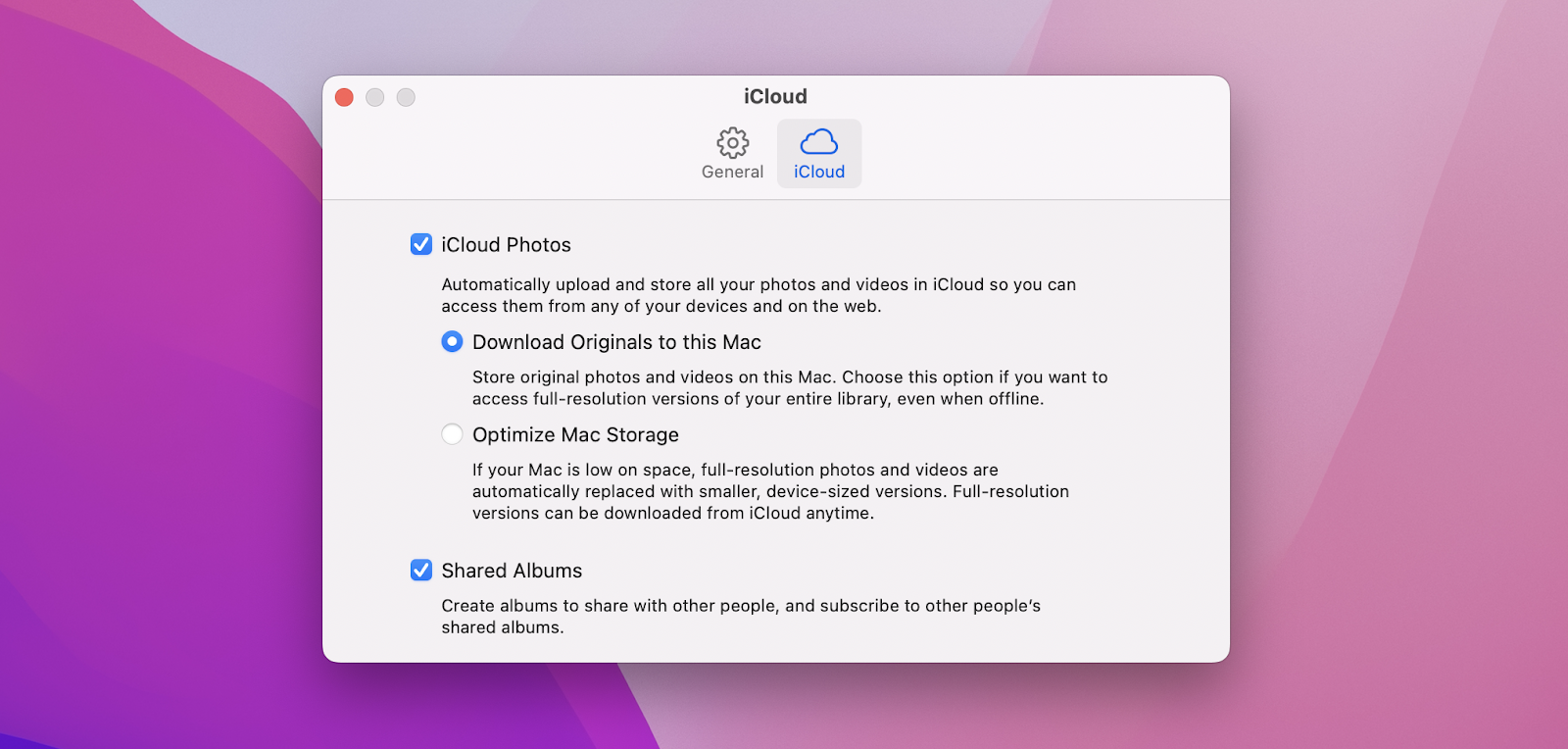 How to download your photos from iCloud
Since all your iCloud photos are stored at icloud.com, there's also another way for how to download photos from iCloud to PC or any other device. You have to select these photos manually, so the process is a bit slower, but it works nonetheless.
Here's the solution for how do I download photos from iCloud to my PC:
Visit icloud.com and sign in
Go to Photos
Select the photos you'd like to download
Click the download icon in the toolbar at the top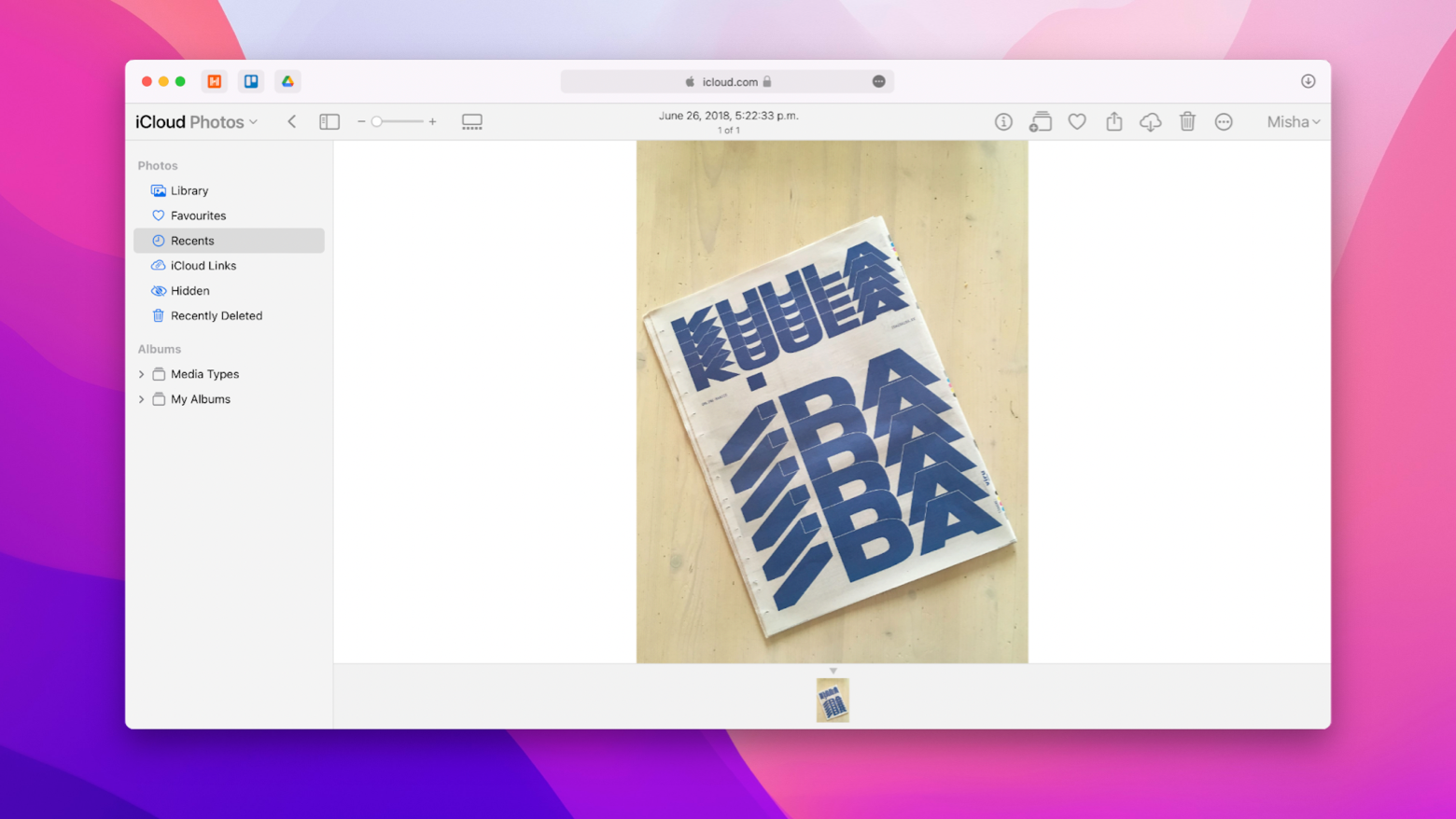 If you've edited your photos before, you can also select an option next to the download icon and choose between downloading unmodified originals or photos with edits already applied.
Although iCloud is a great place for your photos, sometimes you might need to establish a more complex workflow. For example, you might want to transfer photos from your iPhone to Mac first, edit them, and only then upload to iCloud.
So how do you transfer photos without iCloud? Try AnyTrans for iOS.
AnyTrans for iOS is a fast and intuitive alternative to managing files between your devices. You can transfer photos and other media, save backups, change ringtones, download apps, and much more. Just connect your iPhone to Mac via USB, open AnyTrans for iOS, and watch your content being transferred at the speed of light.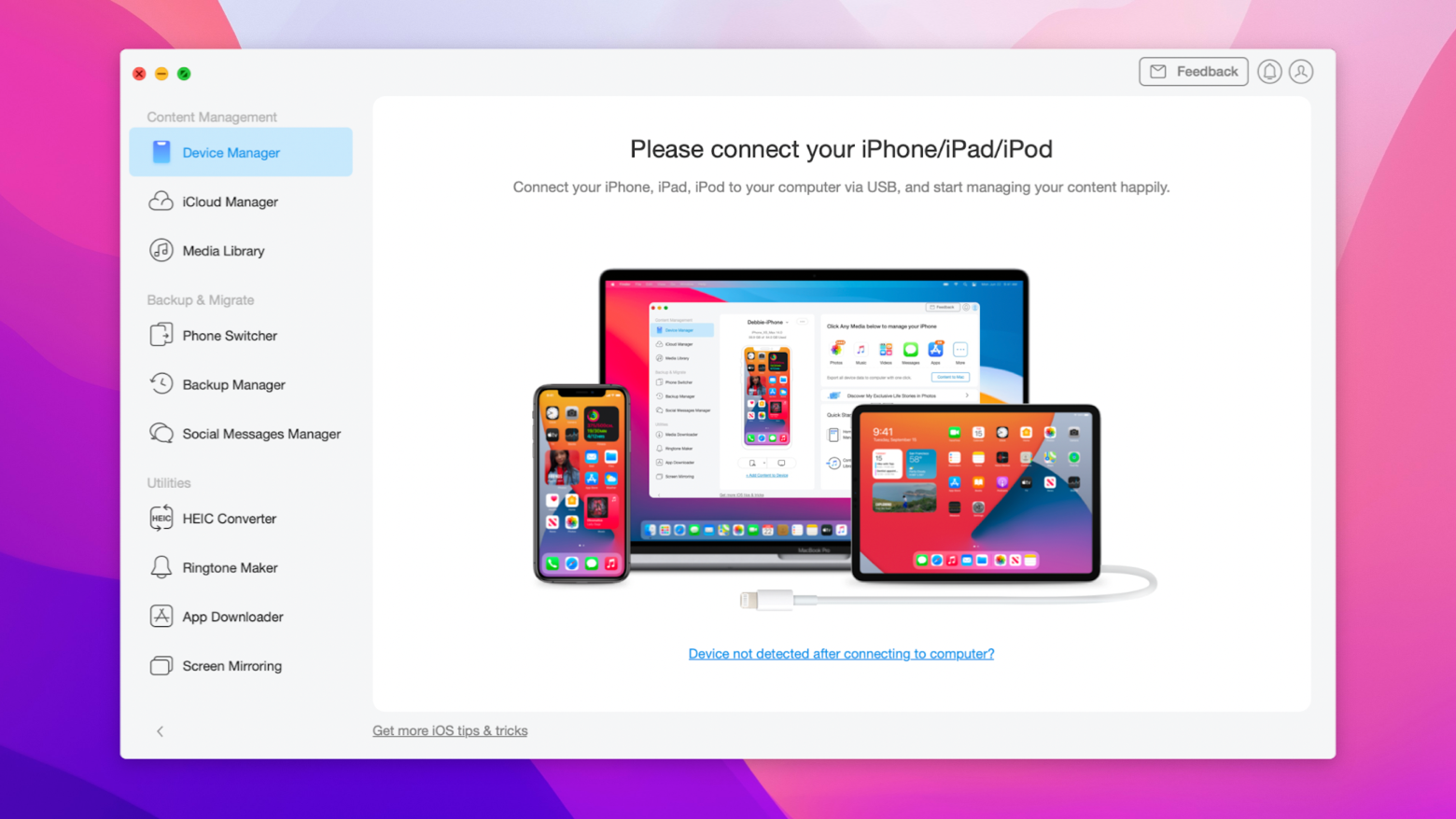 As you can see, there are a few different answers to the "how to download my photos from iCloud" question. You can save originals to iPhone or Mac with a single checkbox or you can do so manually through icloud.com.
What's important to remember is that you need to activate iCloud Photos first and check your library for duplicates with Gemini. And if you don't want to upload to iCloud right away, move your photos from iPhone to Mac with AnyTrans for iOS first.
Best of all, you can download both Gemini and AnyTrans for iOS for free today and use them for one week. This is possible due to the generous trial offered by Setapp, a platform of more than 230 high-quality apps for Mac and iOS. In addition, feel free to explore everything that Setapp has to offer at no cost. So why not try?