How to upload photos to iCloud
As the latest iPhone ad clearly exemplifies, iPhones are now more like cameras than phones. We take them everywhere and store virtually all our memories on them.
What we want to be sure of is that our memories stay safe. The best way to do so is by having a backup, and Apple provides an easy way to back up your photos with iCloud.
How do you save photos to iCloud and keep them synced across all other Apple devices? Let's explore.
How to upload directly to iCloud
By default, all iPhone and Mac users have an iCloud account with 5 GB of free storage, which can be expanded to 50 GB, 200 GB, and even 2 TB for an additional charge.
Using that iCloud space for photo storage is one of the best investments you can make. If you're wondering how to move photos to iCloud, there are several options to choose from.
One of them is uploading (or downloading) photos directly from icloud.com:
Visit icloud.com
Sign in with your Apple ID credentials
Select the Photos app
Drag and drop your photos from Mac to save them. You can organize the space in iCloud by albums as well as add tags and titles to photos.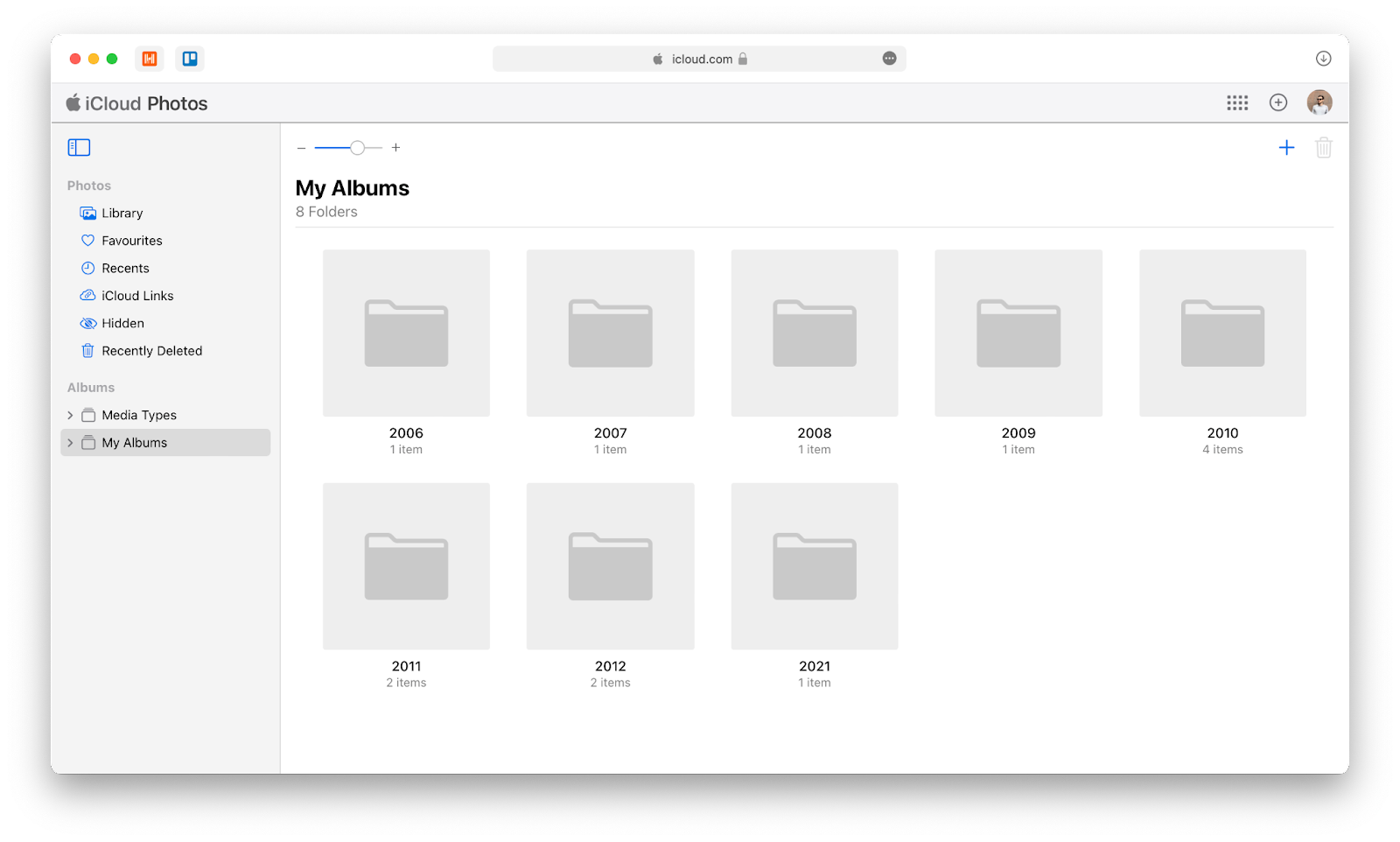 What if you have another cloud storage solution you want to connect to? Or even a few where you'd like to duplicate your library for extra safety? The most efficient way to upload to all of them at once is CloudMounter.
CloudMounter is a single point of access to all your cloud storage. You can connect it to your Dropbox, Google Drive, Backblaze, Box, Amazon S3, or any FTP server and then mount that storage as a local drive on your Mac. This way, accessing your Dropbox would be as easy as browsing a folder on your Mac, with all the native folder functionality preserved. Moreover, your data stays encrypted throughout the process.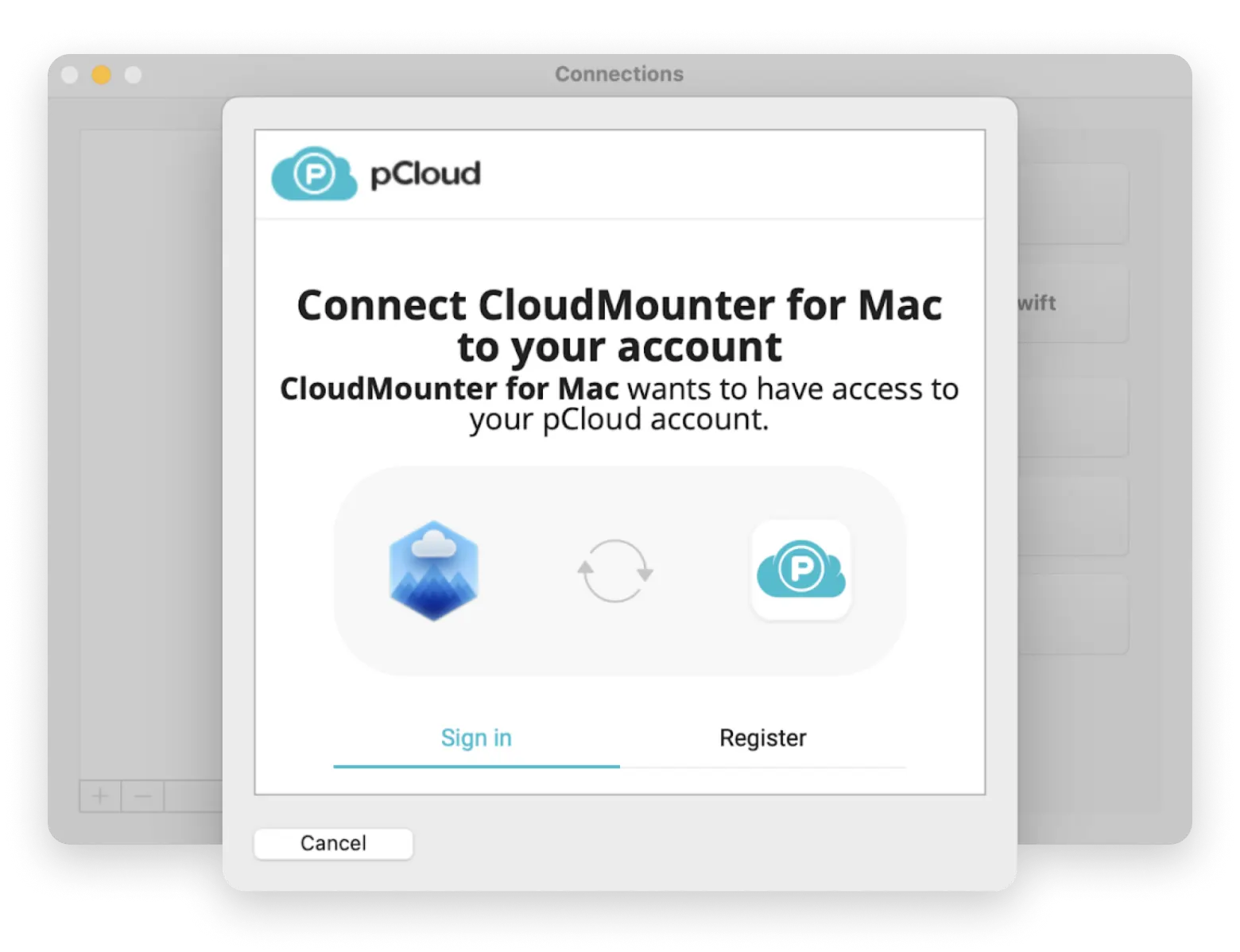 Before you start uploading photos to iCloud or another cloud storage through CloudMounter, it makes sense to ensure they are optimized and wouldn't take too much unnecessary space. The best way to do this is with Squash.
Squash is a quick batch image processor that can resize, watermark, compress photos, as well as convert them to other file formats and apply filters. Just drop your photos onto the app and select all settings that apply. You'll be able to turn your 10 GB library into 5 GB in no time — saving space and reducing your storage bills!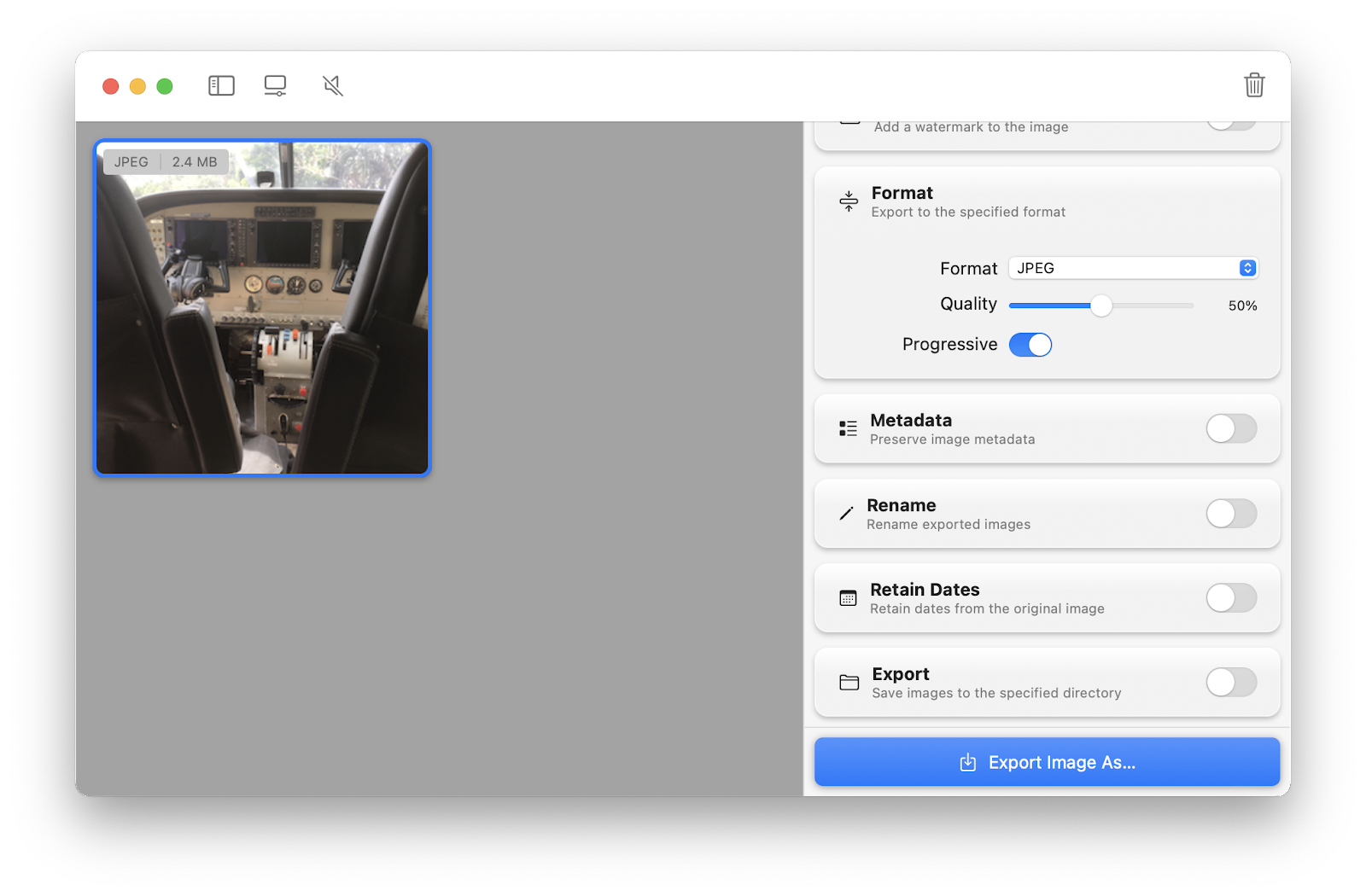 How to upload all photos to iCloud
When you take a lot of photos, you'll notice that opening icloud.com and moving them there manually will feel cumbersome and slow. There must be a better way — and there is!
To upload photos to iCloud from iPhone, you can use the built-in Photos sync option:
Go to Settings ➙ Photos
Toggle on iCloud Photos
Select either Optimize iPhone Storage or Download and Keep Originals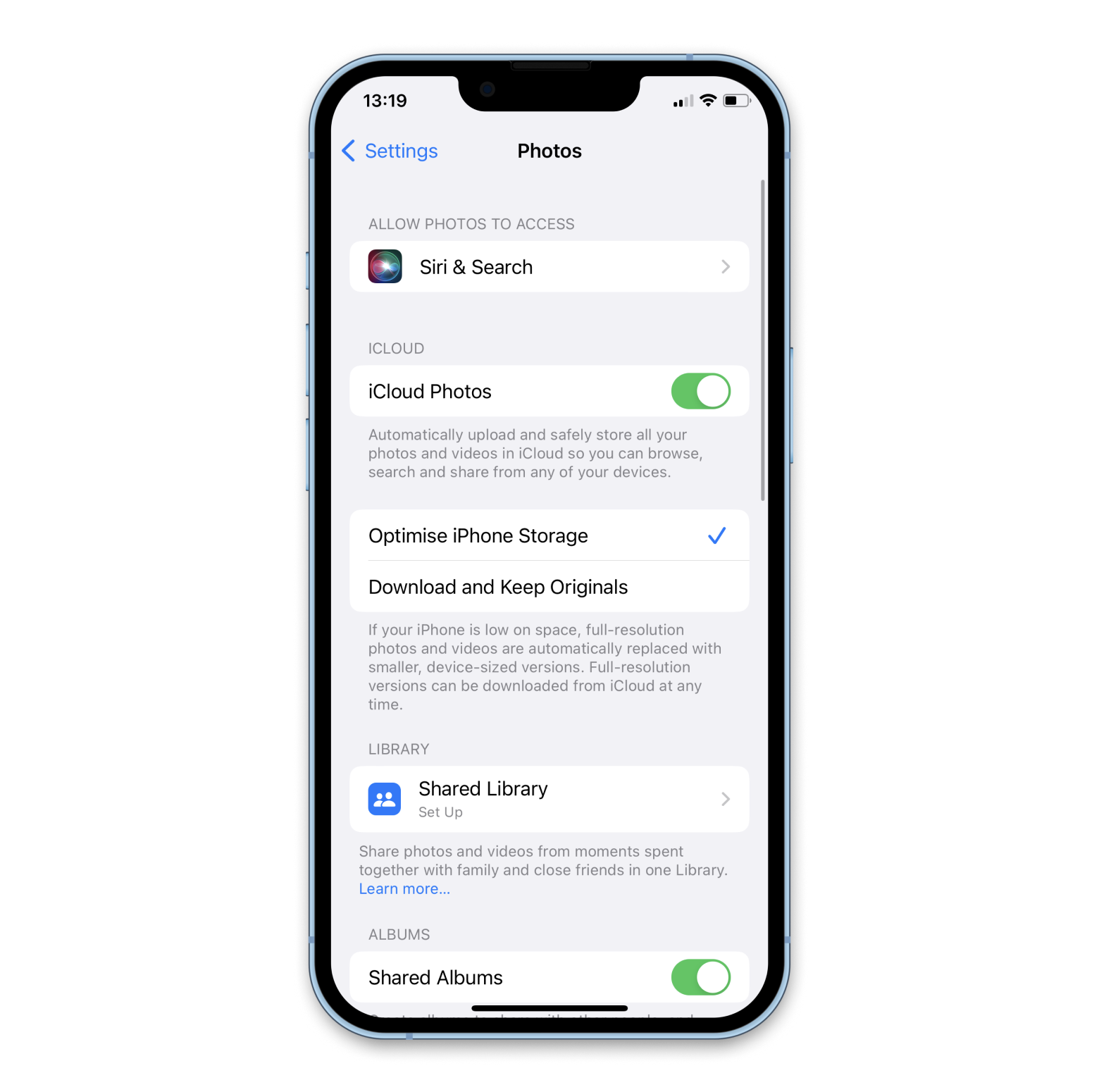 If you pick optimizing storage, full resolution photos will be saved in iCloud and lower-resolution photos will be kept on your device. Keeping originals would store the highest resolution photos in both places.
How to upload all photos to iCloud on Mac
There's another fast way to upload all your photos on Mac. Unlike the iPhone, you don't have to store your photos in the Photos app. If you prefer to manage your own folder structure, you can simply store your folders in the iCloud Drive.
To upload photos from Mac to cloud this way:
Make sure your iCloud Drive is turned on in System Settings
Open the iCloud Drive (Command + Shift + I)
Create a folder for photographs
Drag and drop any photos, anytime!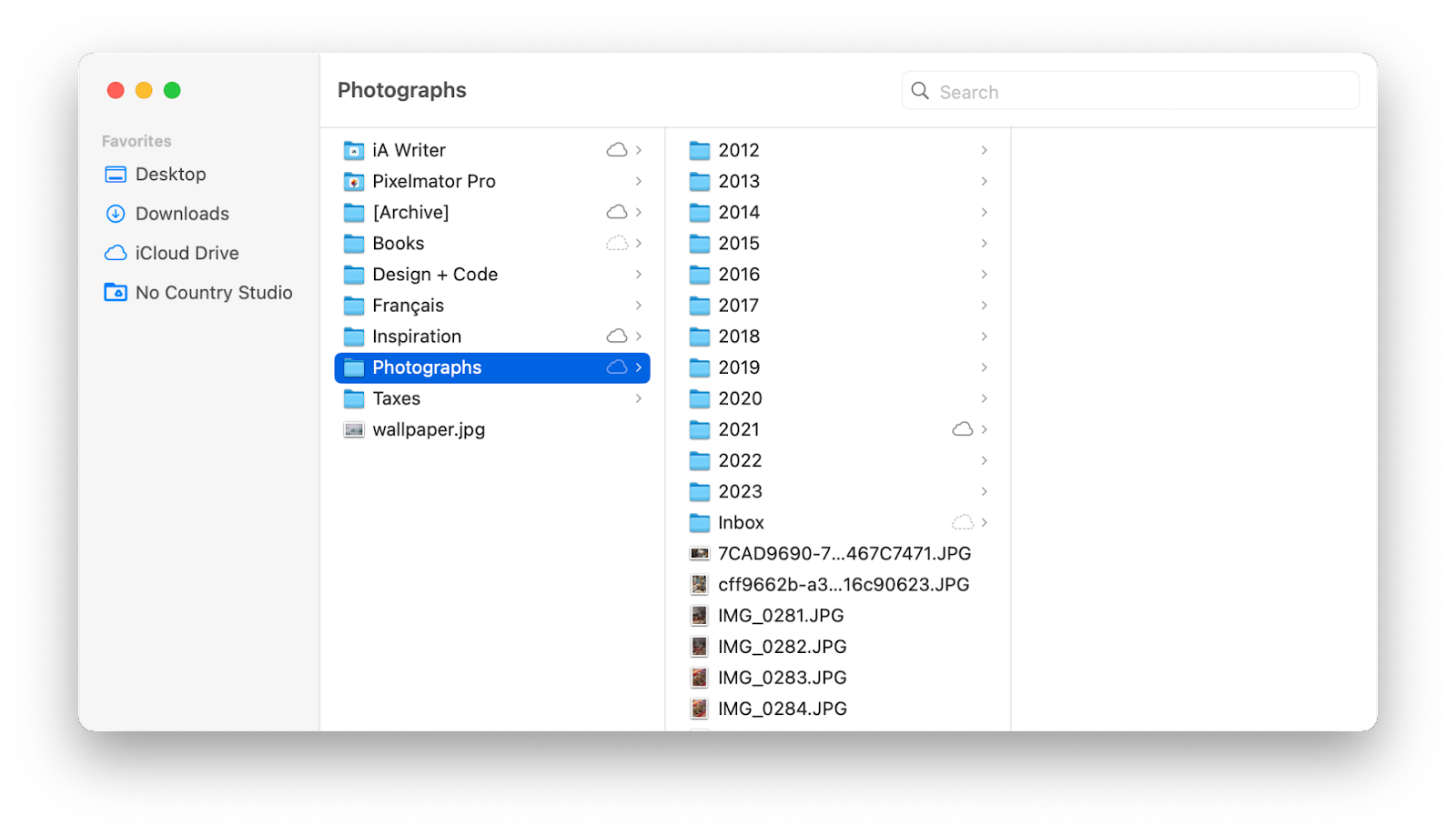 How to keep iCloud Photos synced
Macs can also keep photos automatically synced, just like iPhones. To do that, you need to store your photos in the Photos app and keep the iCloud Photos sync turned on.
Specifically, here's how to move photos to iCloud on Mac:
Go to System Settings ➙ iCloud

Toggle on Photos

Drag and drop your photos into the Photos app. The syncing should happen automatically!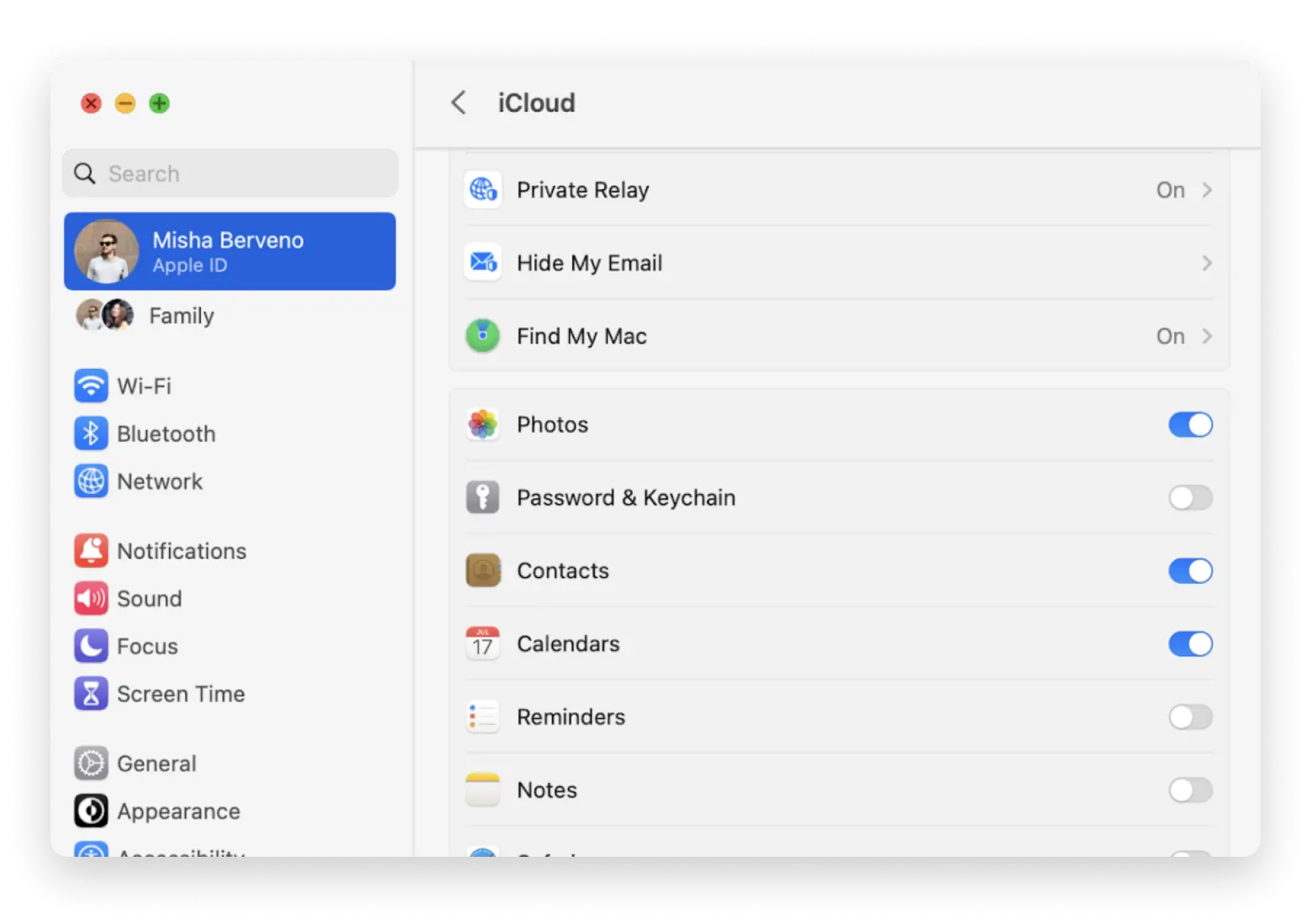 Starting iOS 16 and also available on Mac is the Duplicates feature in Photos. The Photos app will automatically find duplicate photos and offer to merge them to save up space and reduce clutter in your photo library. To expand on this functionality, you should try Gemini.
Gemini is an advanced duplicate finder for Mac and iOS. Not only does it find duplicates across photos, music, and videos, it also helps find similar files (e.g. the same selfie variations), which take up space and are probably not really needed.
Using Gemini before uploading photos to the cloud is a great way to save on storage space and keep your photo library neatly organized.
To use Gemini:
Launch the app
Click + (plus icon) and select the folder you'd like to scan
Scan and review the duplicate and similar images
Remove the ones you don't need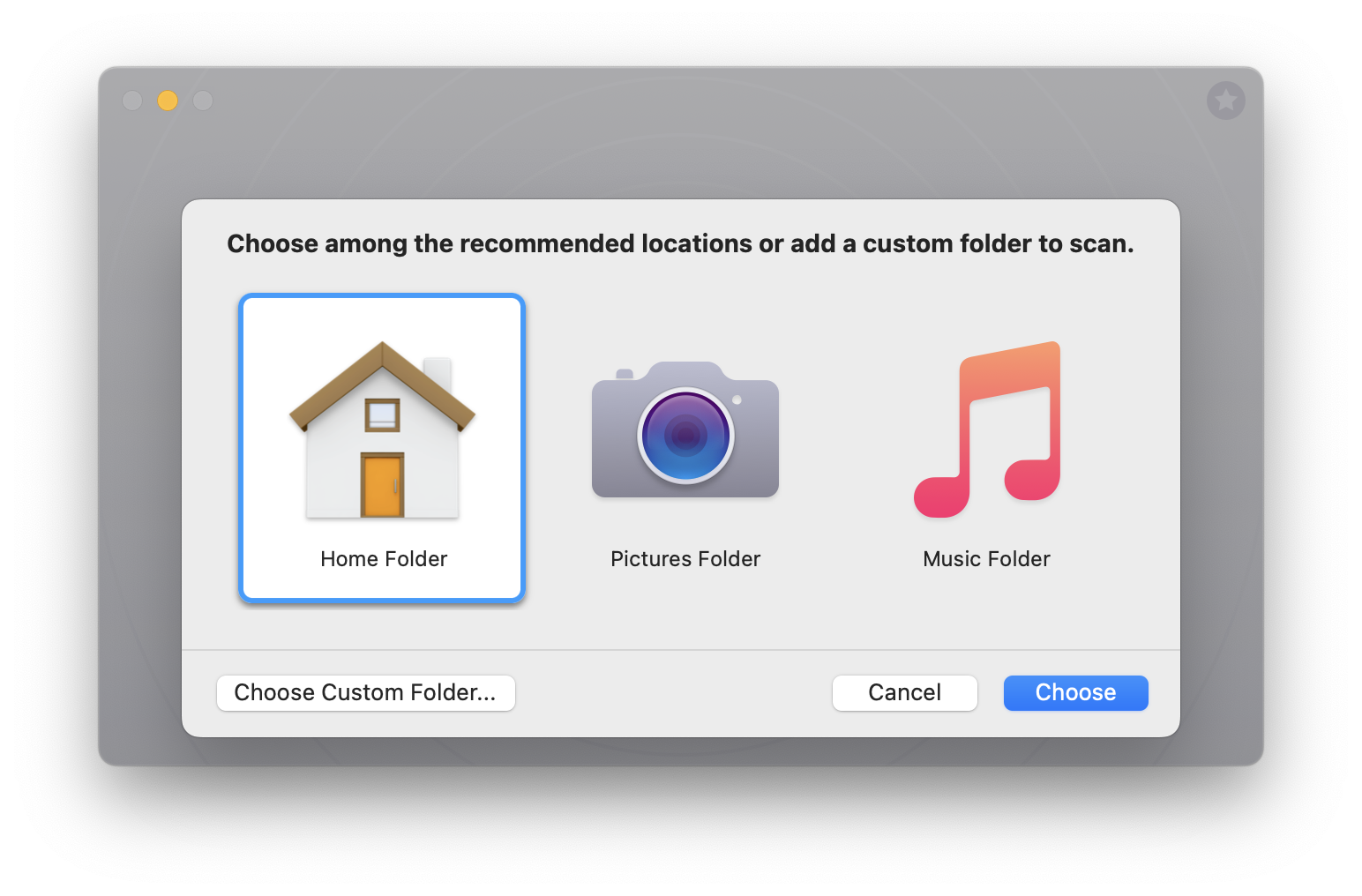 Why are my photos not uploading to iCloud from my iPhone or Mac?
Sometimes, after setting up the whole system of syncing photos from all of your devices, you might find that the images that should've been synced are simply not there.
There might be a few reasons for it:
You might not have enough iCloud storage space to keep all the photos
Your Photos toggle in iCloud might not be turned on (either on Mac or iPhone)
Your device might not be connected to the internet
You might be logged out of iCloud on your iPhone or Mac
To troubleshoot this issue:
Make sure you're logged in properly
Check the iCloud storage capacity
Connect your devices to WiFi
Turn on the Photos toggle in iCloud
Alternatively, you can use a tool like AnyTrans for iOS to circumvent the Photos app and sync the photos to your Mac directly from the iPhone.
AnyTrans for iOS is an excellent third-party replacement for iTunes. It's a media downloader, backup manager, phone switcher, social media manager, converter, and even ringtone maker all in one.
Just sign in to iCloud via AnyTrans and move any photos between your iPhone and your Mac manually — a life-saving solution when your default Photos sync refuses to work!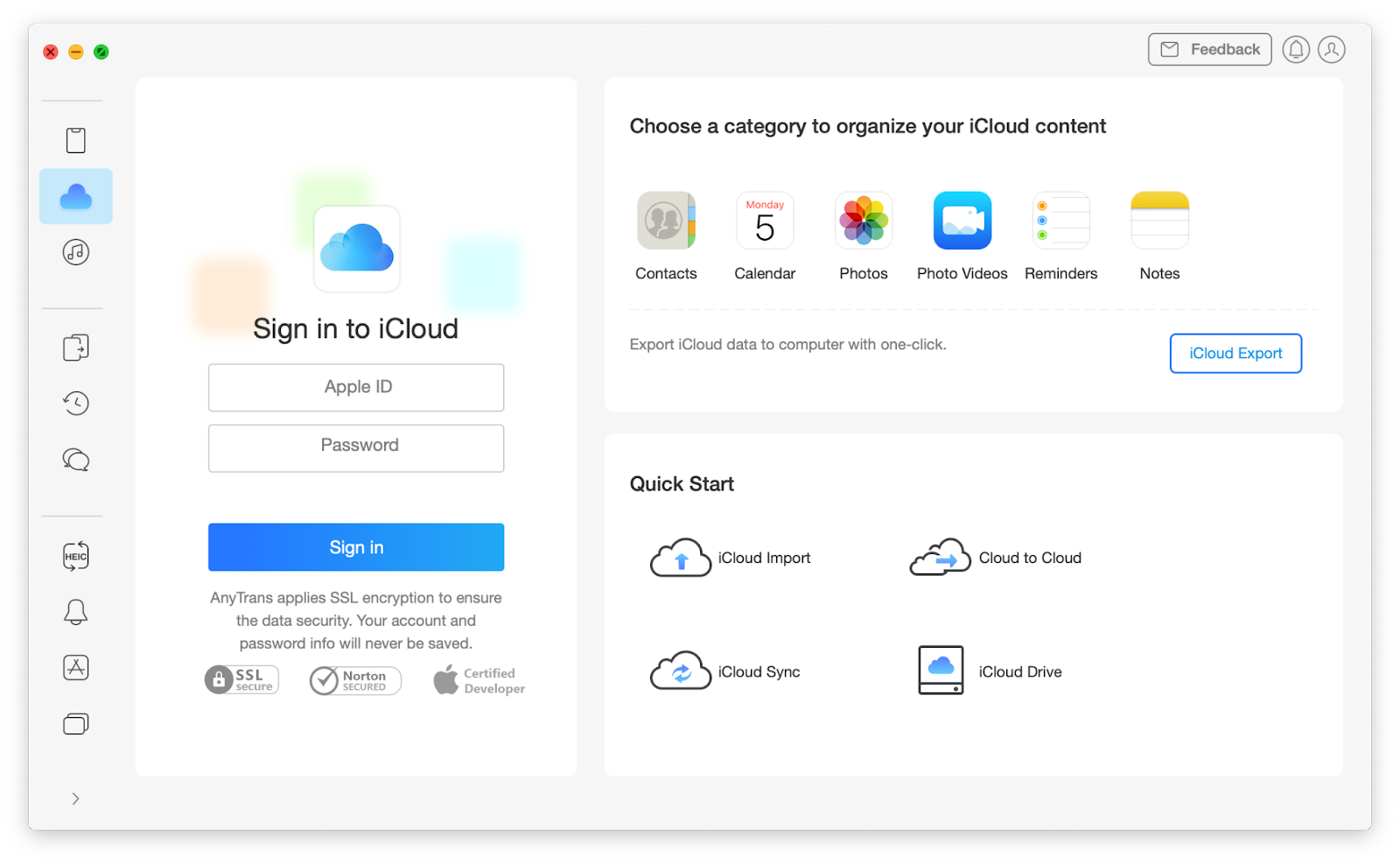 Multiple ways to upload photos from Mac to iCloud
As you can see, there are quite a few useful solutions available when you need to save photos to iCloud. You can use icloud.com, a simple folder system on your Mac, or an automated sync via the Photos app on all your Apple devices.
In addition, try to use CloudMounter to keep your cloud drives on Mac, compress your photos in seconds with Squash, find duplicates and similar images with Gemini, and transfer any media between devices with AnyTrans for iOS.
Best of all, CloudMounter, Squash, Gemini, and AnyTrans are available to you free for seven days through the trial of Setapp. Setapp is a curated platform with more than 240 high-quality apps for Mac and iOS across all imaginable categories. Explore Setapp's catalog today and find a few keepers you've been missing out on!