How to open a .dat file on Mac
It may seem like you've seen and worked with all types of file formats by now, and know how to open and view anything from PDF and XLS to HTML and MSG. But then you run into a file with a .dat extension and the challenges of trying to work with an unfamiliar format repeat themselves.
DAT files are some of the most complex file formats around, and that's because this filename extension doesn't specify whether it contains a picture, video, audio, or simple text. Since DAT files have such broad functionality, it can be difficult to determine which app is supposed to open them.
So what is a DAT file Mac and how to see what's inside? While there aren't any specific programs for viewing DAT files, below are some of the best methods for opening .dat on Mac.
What is a DAT file Mac?
DAT is a generic data file, and the data it contains could be just about anything, from text and graphics to images and even video. This creates a challenge with opening it, since if macOS can't tell what kind of data the file holds, it can't assign the correct app to open it.
DAT files aren't human-generated, but rather created by different programs, and most commonly by Microsoft Outlook. Mac users usually receive DAT files named winmail.dat or ATT0001.dat and often, it wasn't the email sender who created the file on purpose, it was the app itself.
In some cases, the DAT file may actually be a real attachment, like a Word document or calendar invitation, that has been wrongly encoded. In others, it's just a text encoding of the email body that had special formatting of some sort. And unless you already know what's inside, you're bound to have to open winmail DAT on Mac to find out.
Easiest ways to open winmail.dat files on Mac
Apple has given fair advice to ignore DAT files that arrive via your Mail app, but if you know the sender and reason for receiving this type of file, you'll need to find a way of viewing it somehow. The quickest solution for how to open DAT files on Mac is using a good file compression and zipping tool, like BetterZip.
BetterZip is an app that will not only help you open and extract DAT files, but also create and encrypt archives in just a few clicks. BetterZip integrates into your Finder interface for maximum convenience, gives you a peek into any zipped files before you open them, and allows you to customize its unzip options too! This app supports more than 30 archive formats, so opening .dat on Mac won't ever be a problem again!
Here's how to open a .dat file on Mac with BetterZip:
Launch the app
Drag and drop your file into the app
Preview with Space to launch Quick Look, if needed
Click Extract in the top menu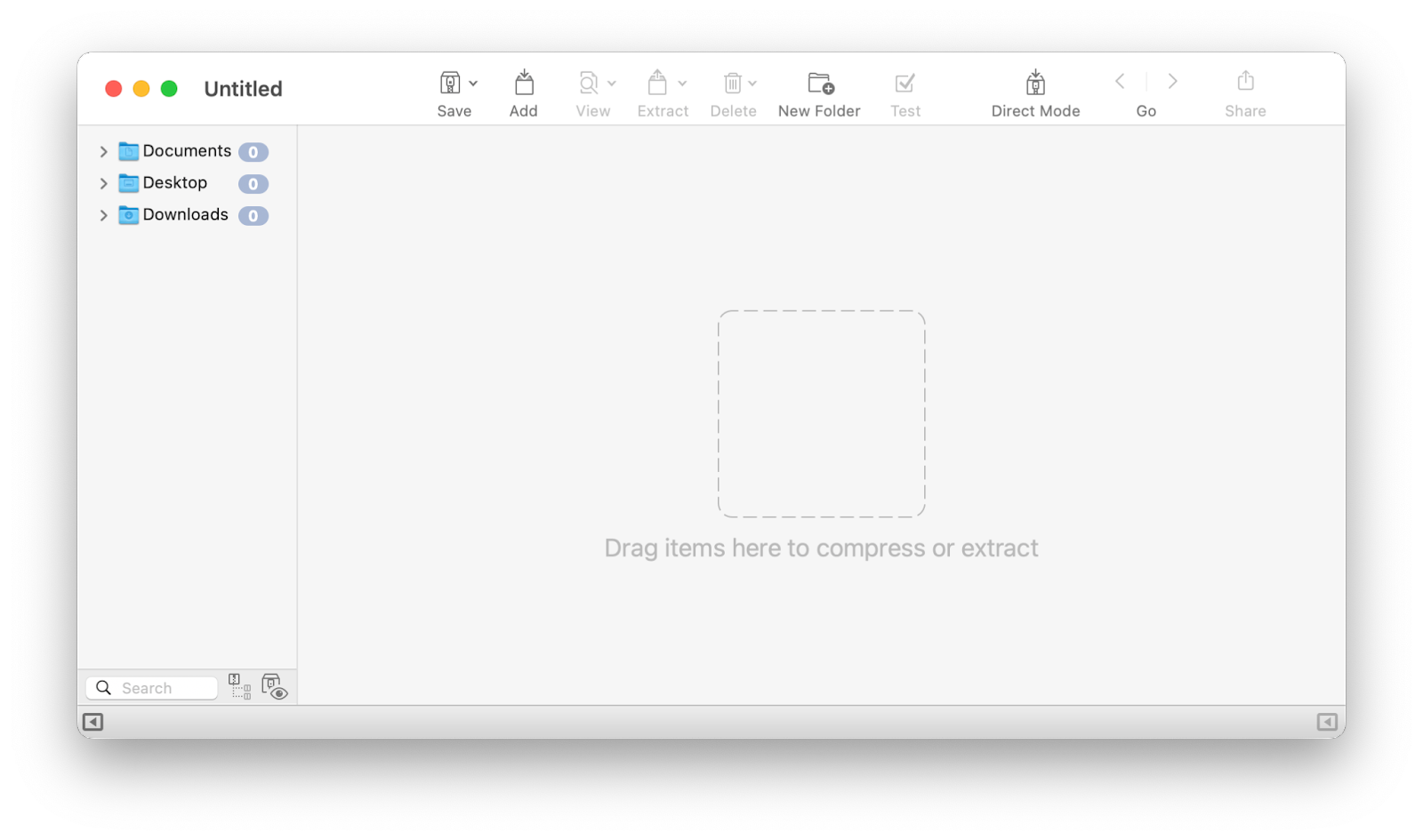 Apart from this way of opening winmail DAT on Mac, there are a few other, a bit more tiresome solutions that can also be successful.
Method 1: Open a winmail.dat file on your Mac in a browser
Being a relatively unpopular file format, DAT files are often used by hackers to install viruses or spyware, so always make sure the file you're about to open was sent to you by a reliable source before downloading it to your Mac.
How to open a winmail DAT file in a browser:
Save the file to your desktop using your email client's save attachments function
Open winmaildat.com in a web browser
Click Choose File and navigate to the attachment you saved
Click Upload ➙ Start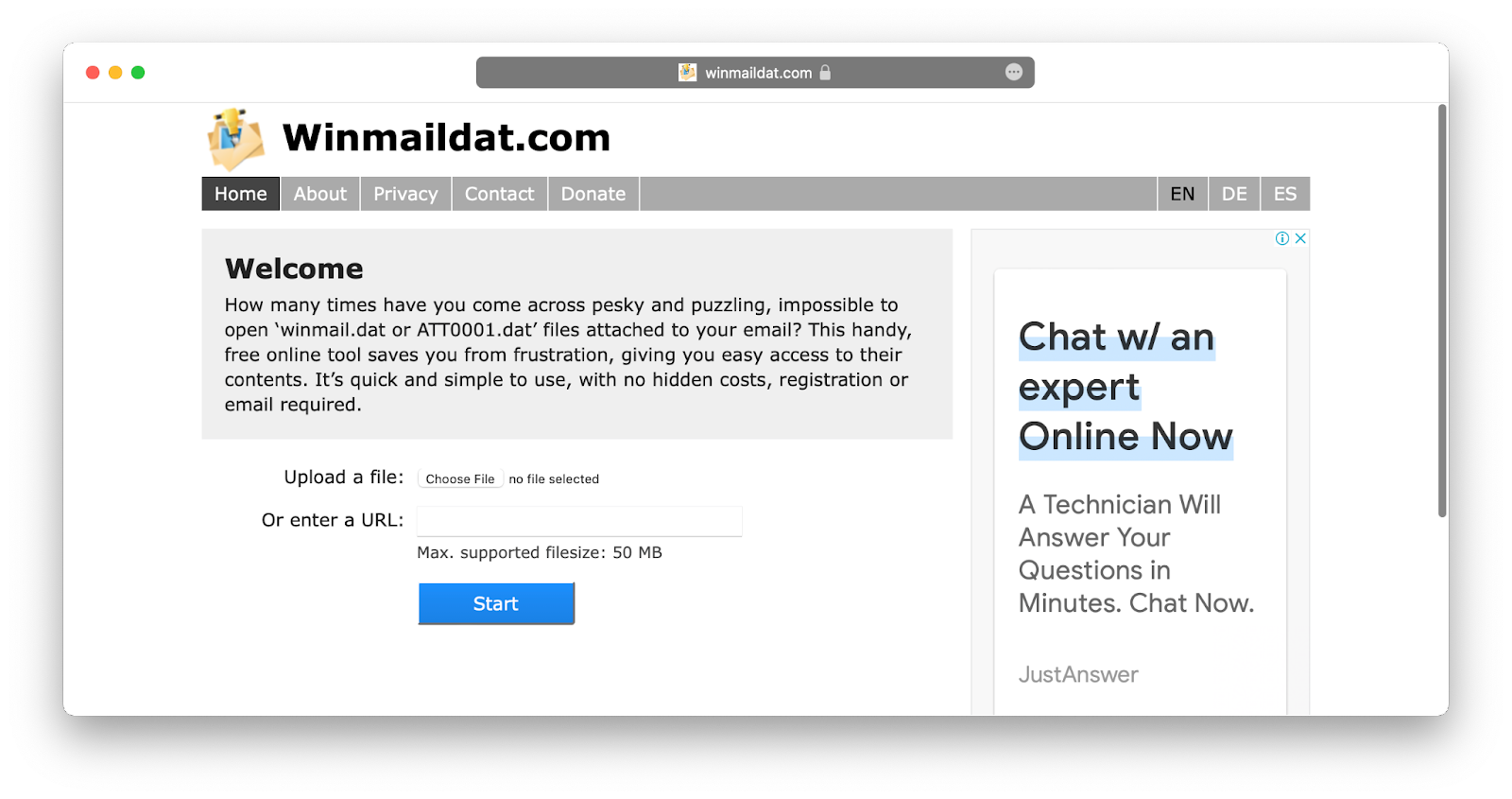 After the site extracts the file, it will let you download the converted version, which will remain available on the website for 30 minutes. In case the DAT file is empty, the site won't extract anything.
If you'd like to always open select links in different browsers and apps, try OpenIn to personalize this interaction with your Mac once and benefit from it every day.
OpenIn helps cleverly customize selector lists for links, emails, and files to streamline your workflow. Tailor the way you open files that have certain file extensions by dropping a file into OpenIn, choosing the apps to open it with, and setting OpenIn as a default file opening utility. Being optimized for Apple Silicon Macs, OpenIn supports TouchBar as well as quick selection with Keyboard.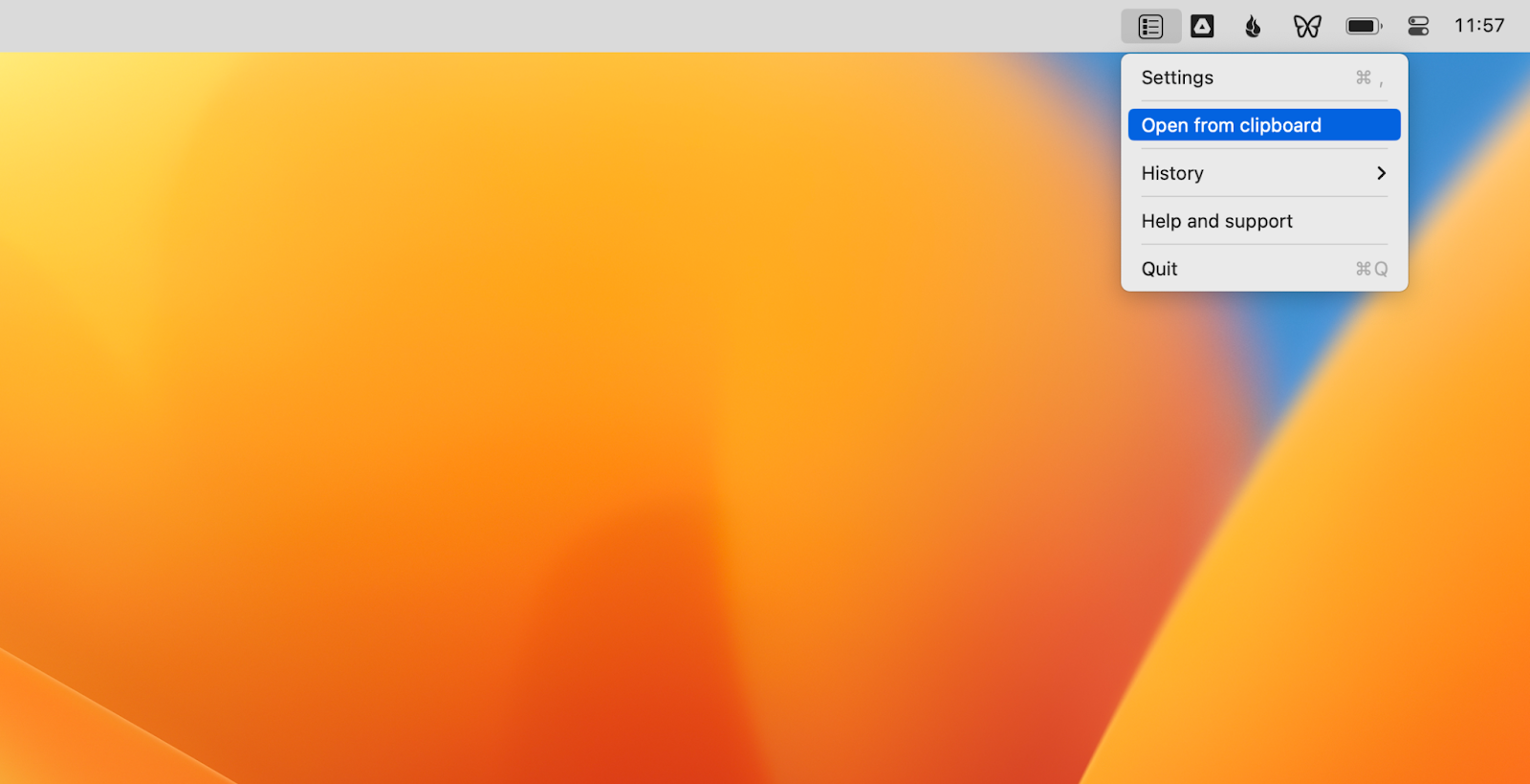 Method 2: Save the file in another format
As mentioned above, some DAT files are just misidentified attachments, and a wrong file extension is enough to stop Mac from opening specific files. So if you know what kind of document or media file you were expecting, you can resave the .dat file to the right format.
Follow these steps for opening .dat files on mac:
Go to Finder ➙ Settings…
Click on Advanced and check the "Show all filename extensions" box
Go to your Mail app
Control-click or right-click on the winmail.dat file and select Save Attachment
Replace the .dat file extension in the text field of the dialogue box
Select the location to save the file and click Save
Note: This method won't work for every .dat file, only for those, which file extension was misidentified by your device.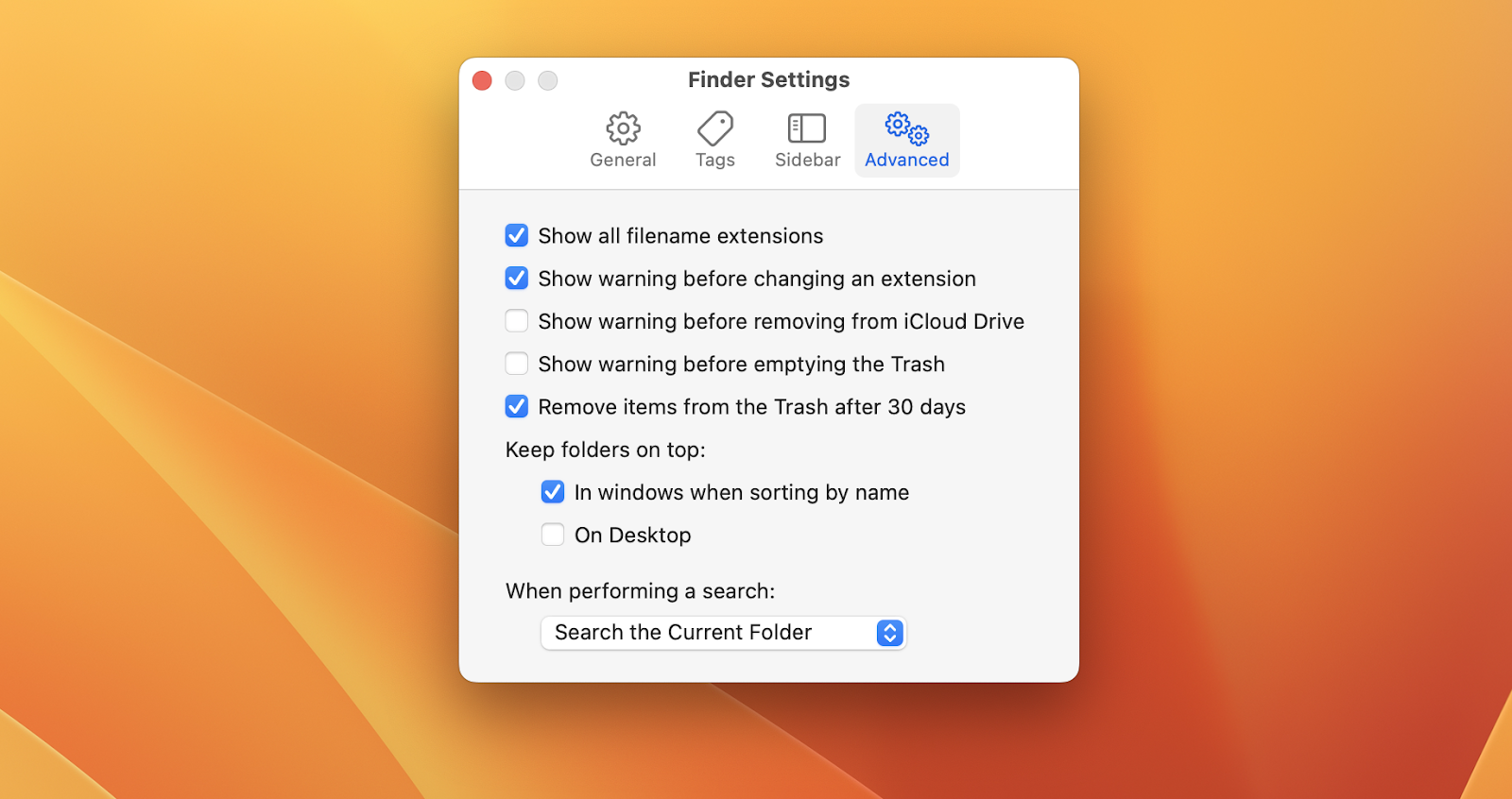 Method 3: Open a DAT file using TextEdit
Text-based DAT files are very common, in which case, a simple text editor like Mac's native TextEdit will be able to open the file. If your DAT file contains something other than plain text, it will show many "NUL" references when you open it in TextEdit. This can also be a good first step if you're just trying to identify the type of information the file contains.
Here's how to open DAT files on Mac with TextEdit:
Download the DAT file to your Mac
Right-click on the file and select Open With
Select TextEdit from the dropdown menu
And for all the writers or those who work with text too often to use trivial apps, you've got to try Ulysses.
Ulysses is a word processor that rethinks the way we write by providing a clean workspace decluttered from formatting options until you're ready to see them. With its simple, web-ready formatting system called MarkdownXL, Ulysses lets you format text without having to touch your mouse.
Once your text is edited to perfection, export it as a beautiful ebook or PDF and publish it online with one click using integrated WordPress and Medium platforms!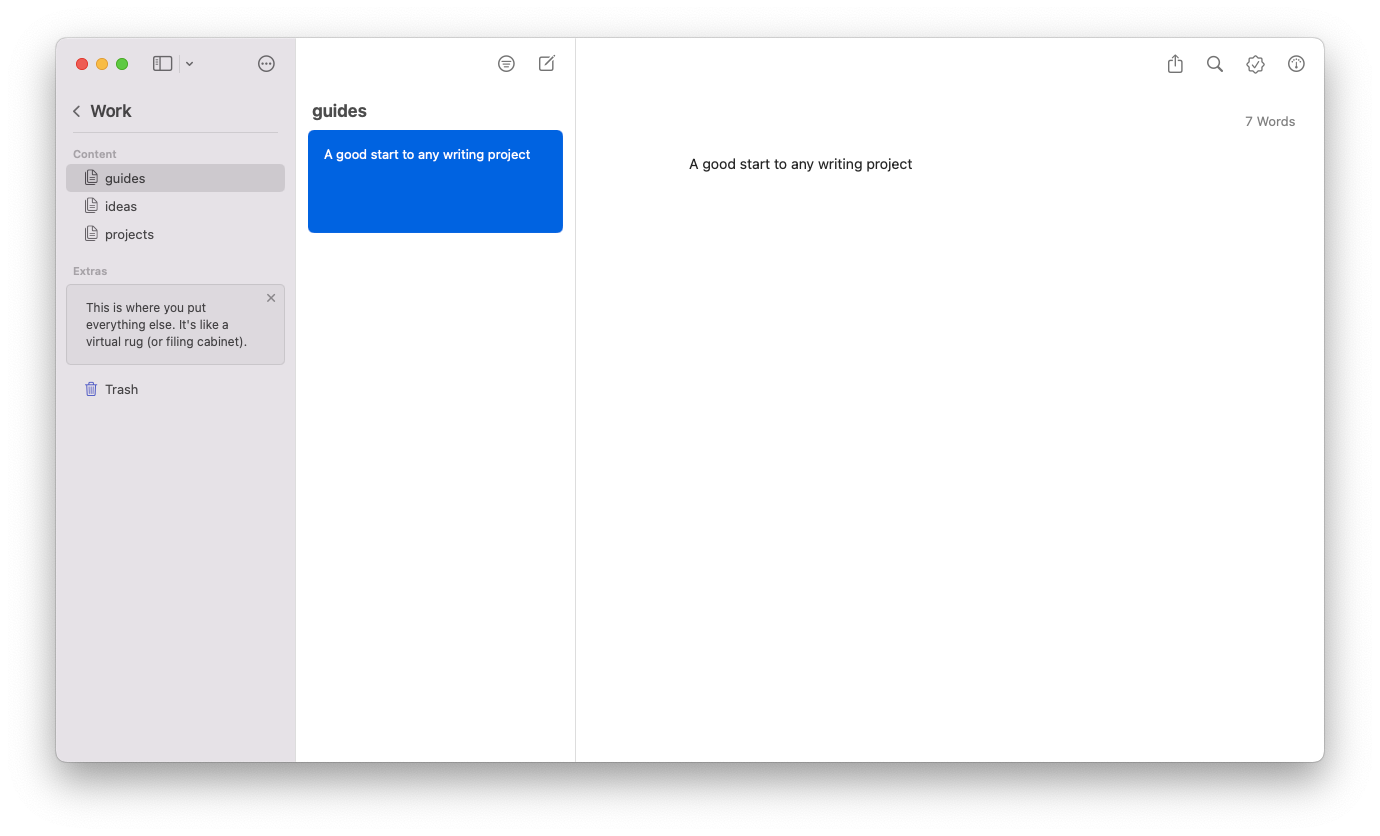 Method 4: Open a winmail.dat file in Gmail
Another solution for opening .dat on Mac involves you forwarding the email along with the attachment to your Gmail inbox and opening the file through Gmail's web-based site. The Gmail site has been able to interpret data in those attachments and thus open winmail DAT on Mac.
After you click the forward button on the original email containing a DAT file, simply log into your Gmail account and view the contents which will be rendered as a formatted email or give you the option to access the attached document or media with Google Docs.
Method 5: How to open a winmail.dat file using third-party apps
There is also a free macOS app designed to identify and open winmail DAT on Mac. If you deal with files of this type on a daily basis, download TNEF's Enough from the app store and follow these steps for how to open a winmail DAT file:
Right-click on the DAT file you need to open
Select Open With and choose TNEF's Enough
Once the app extracts the information and opens the file, you can save or export it to any location on your device.
Opening Winmail DAT on Mac in a click
Now you know how to work even with the most mysterious and rare file formats like DAT. Get ahead of your office tasks by letting BetterZip compress and unzip all the files in a click for you, while OpenIn will make sure every link gets opened in the browser of your choice. Plus, for all the writers out there Ulysses is a sophisticated and functional tool to help you produce and publish written content.
All three apps — BetterZip, OpenIn, and Ulysses — are available to you for free, along with over 240 tried and tested utilities on Setapp's platform. Setapp is a top-rated macOS and iOS app suite providing a seven-day trial for users to check out all the available tools for every kind of task. It's a great deal, so why wait any longer? Give Setapp a try now.