Media playback is not one of Mac's best features. The new Music, TV, and Podcasts apps are still slow and have confusing UX. On the other hand, QuickTime Player only has basic controls and, while it's supposed to be able to play any audio or video file, it often does not.
One of the most troublesome media formats for Macs is WMV, as well as its sister format WMA. Let's see how you can watch WMV on Mac without issues after a few easy tweaks.
What is the WMV format?
WMV (Windows media video) is a compressed video format developed by Microsoft. Its audio equivalent is WMA (Windows media audio). The compression allows WMV to store large videos at high quality while taking a relatively small amount of disk space.
While WMV is a popular format on Windows, Microsoft stopped developing it for Mac back in 2003, and ended support for Flip4Mac, a QuickTime component, in 2014.
However, since WMV is still popular on Windows, Mac users will inevitably encounter it and have to deal with it sooner or later. Luckily, if you follow the instructions below, you can set up a system for watching WMV on Mac in just a few minutes.
How to play WMV on Mac in one click
If you're looking for the best third-party WMV player for Mac, you should try Elmedia Player.
Elmedia Player is an all-in-one video player for Mac. It supports an incredible amount of file formats, including WMV, and features a ton of settings, so every user can customize the playback experience exactly to their liking.
With Elmedia Player, you can change your video saturation and contrast, as well as reduce noise and increase sharpness. You can play back UHD (ultra HD) content broadcasted to your TV or mobile devices. Its picture-in-picture mode helps you multitask, while bookmarks allow you to come back to a timestamp you want to revisit later on.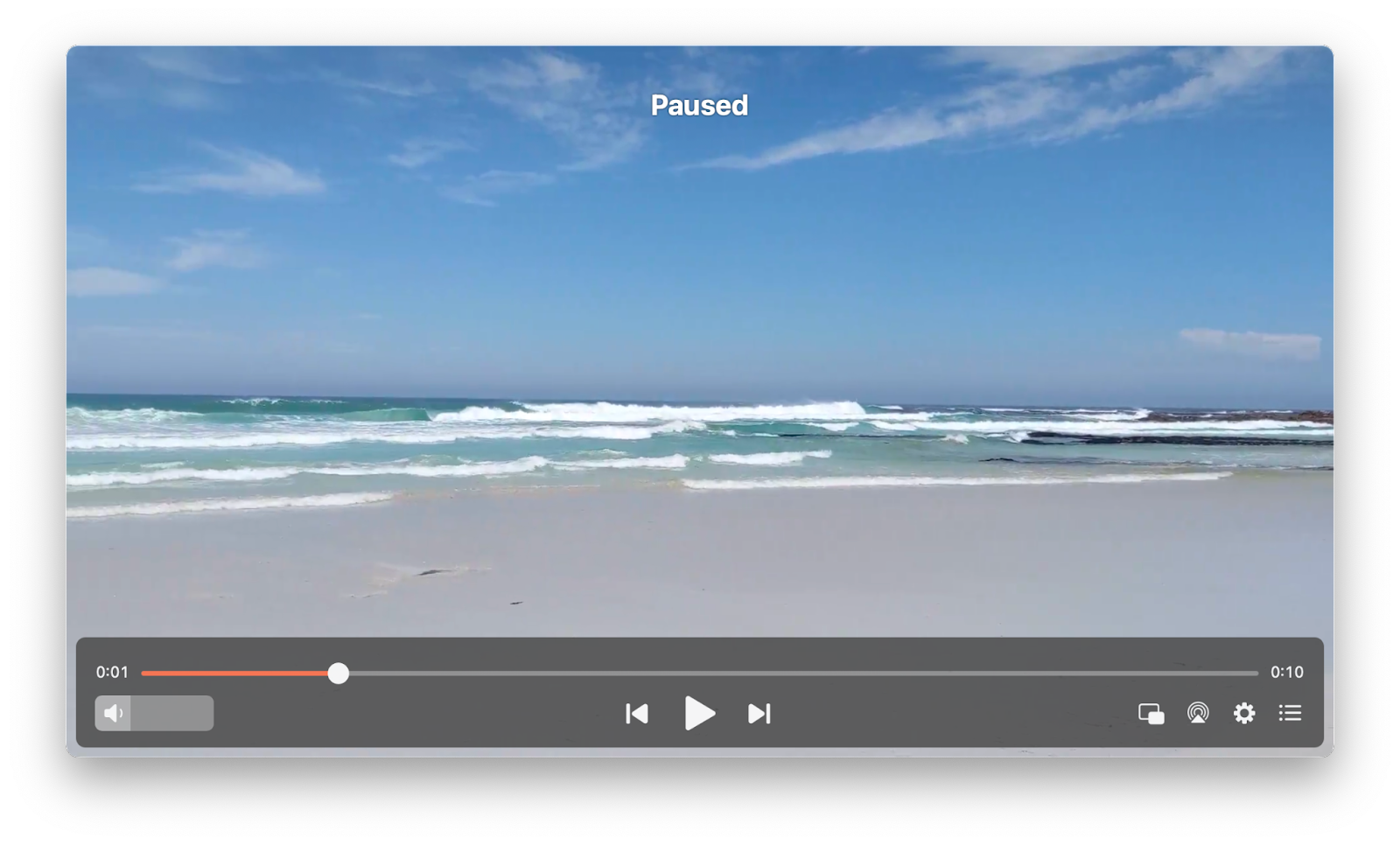 How to convert WMV to a different format
If you have a WMV file that you not only need to play but also modify and share with others, keeping it as WMV might not be the most convenient solution. Instead, just change it to another format with Permute.
Permute is a fast Mac-based converter that can turn any format into nearly anything else in seconds. It works with videos, audios, and images. You can even convert video files to audio for listening on the go, make files burnable with ISO, and edit videos (merging two videos into one, adding subtitles, etc.).
To use Permute, just drag and drop your WMV file onto it and select the output format you want in the dropdown. Can't be easier than that!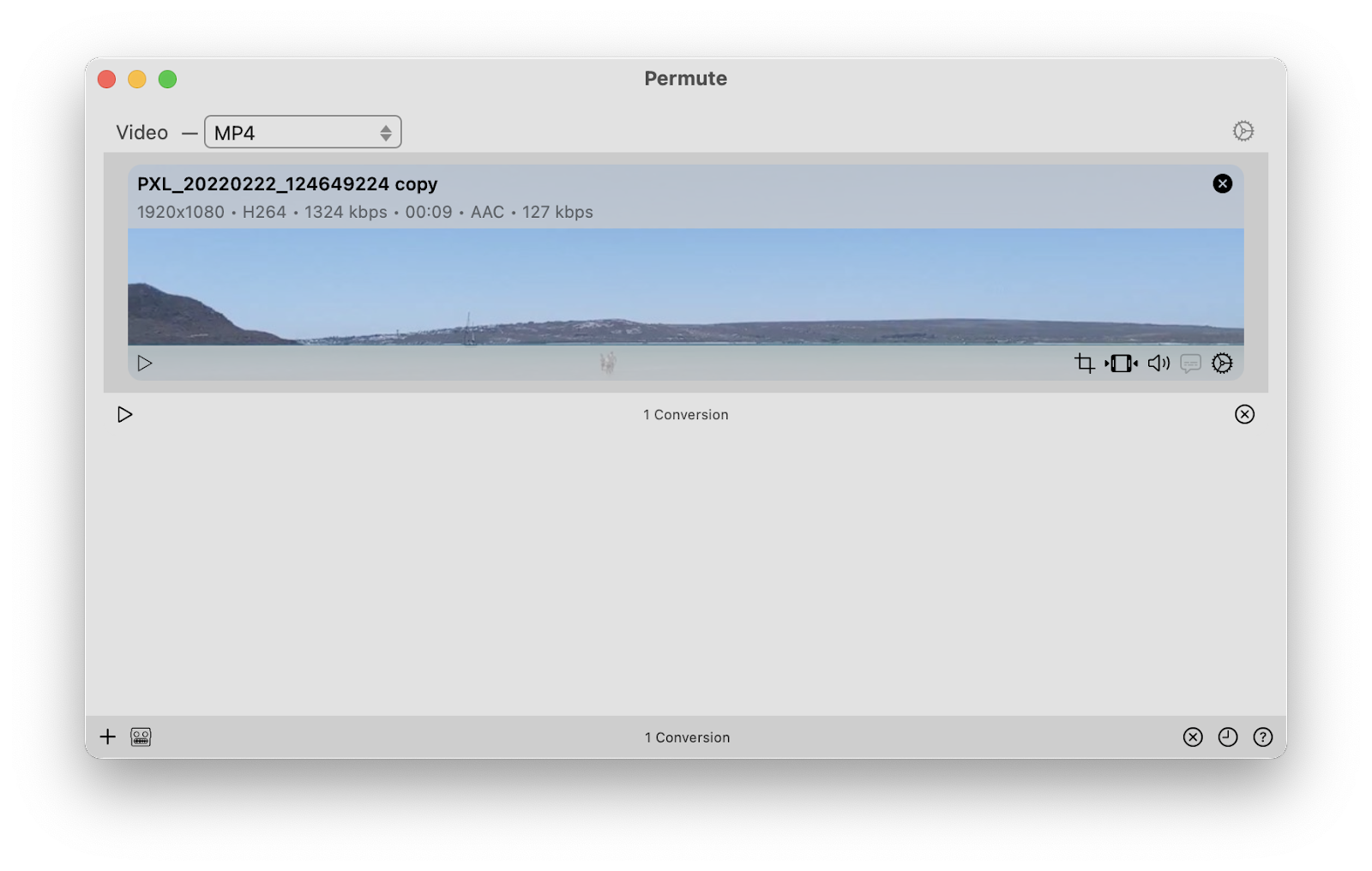 How to use third-party video players to open WMV
Using Elmedia Player to view WMV on Mac or Permute to convert it are not the only solutions available to you. There are other third-party apps that can play WMV file on Mac, each with its own pros and cons.
VLC is one of the most popular video players around. While it's not the most sleek-looking and up-to-date player, it's free and works with nearly any video format available. It can even play 360-degree videos and resolutions of up to 8K. The app supports playback speed adjustments, external subtitles, and additional audio tracks.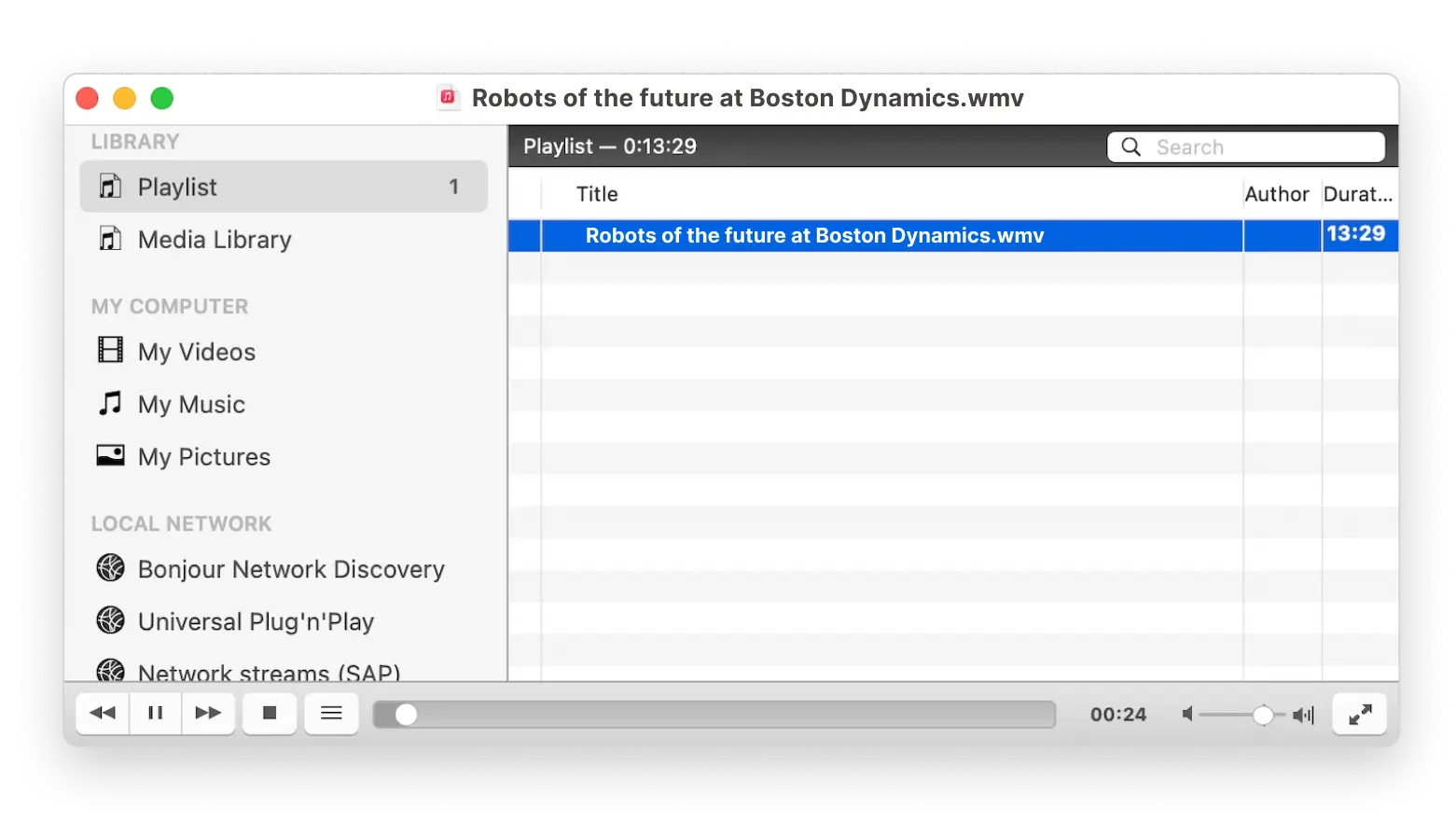 If you manage a lot of WMV files and would like to organize them in a single easy-to-browse collection, then 5KPlayer might be a good choice for you. Add files to the 5KPlayer library and stream them to any device instantly. However, the free version of the app is supported by ads.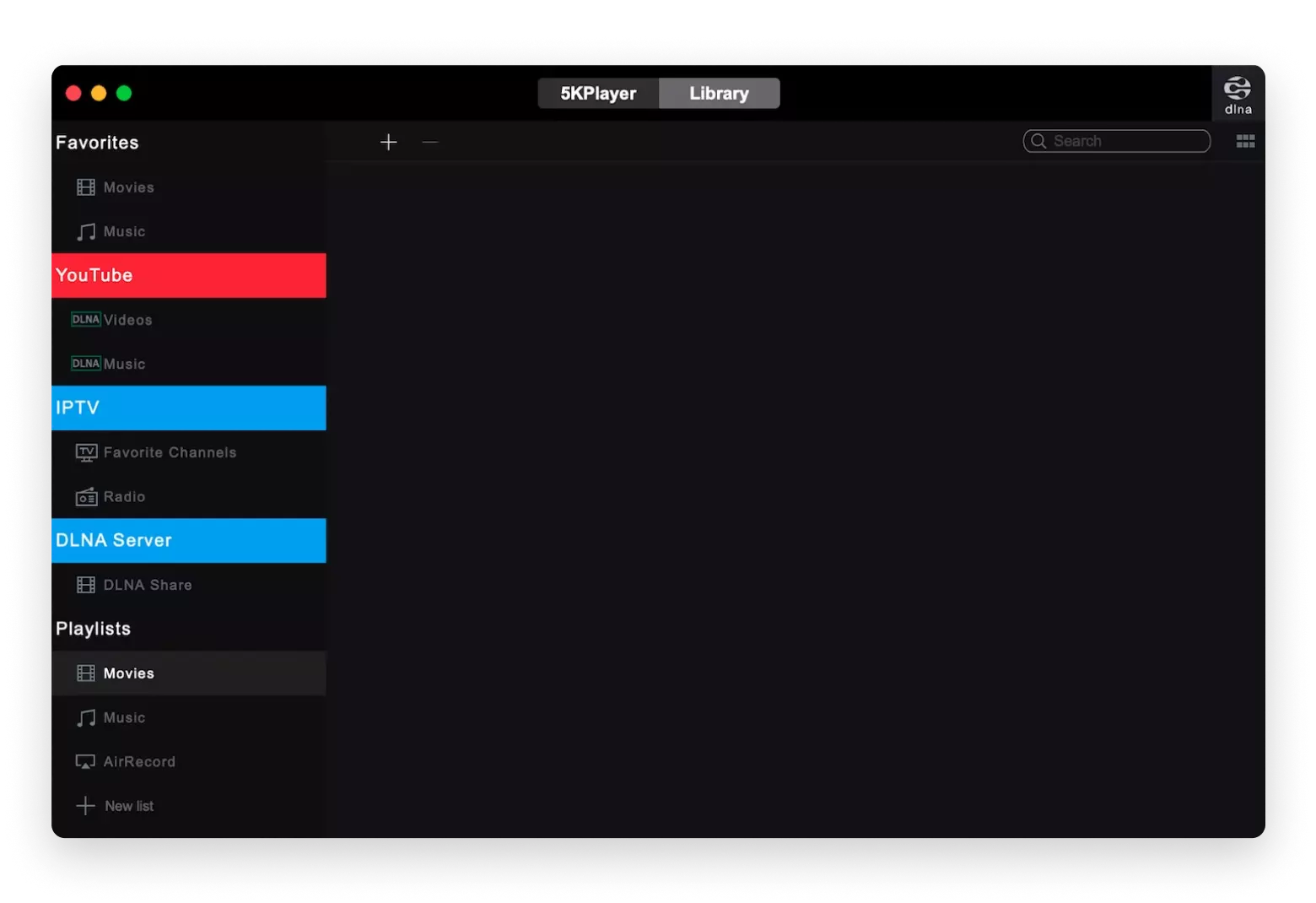 While a paid offering, OmniPlayer is a capable media app that supports all kinds of formats, including WMV, as well as AirPlay, Roku, and Chromecast, and streaming directly from YouTube. The picture-in-picture mode is also available. The downside is that OmniPlayer plays ads unless you get a Pro upgrade.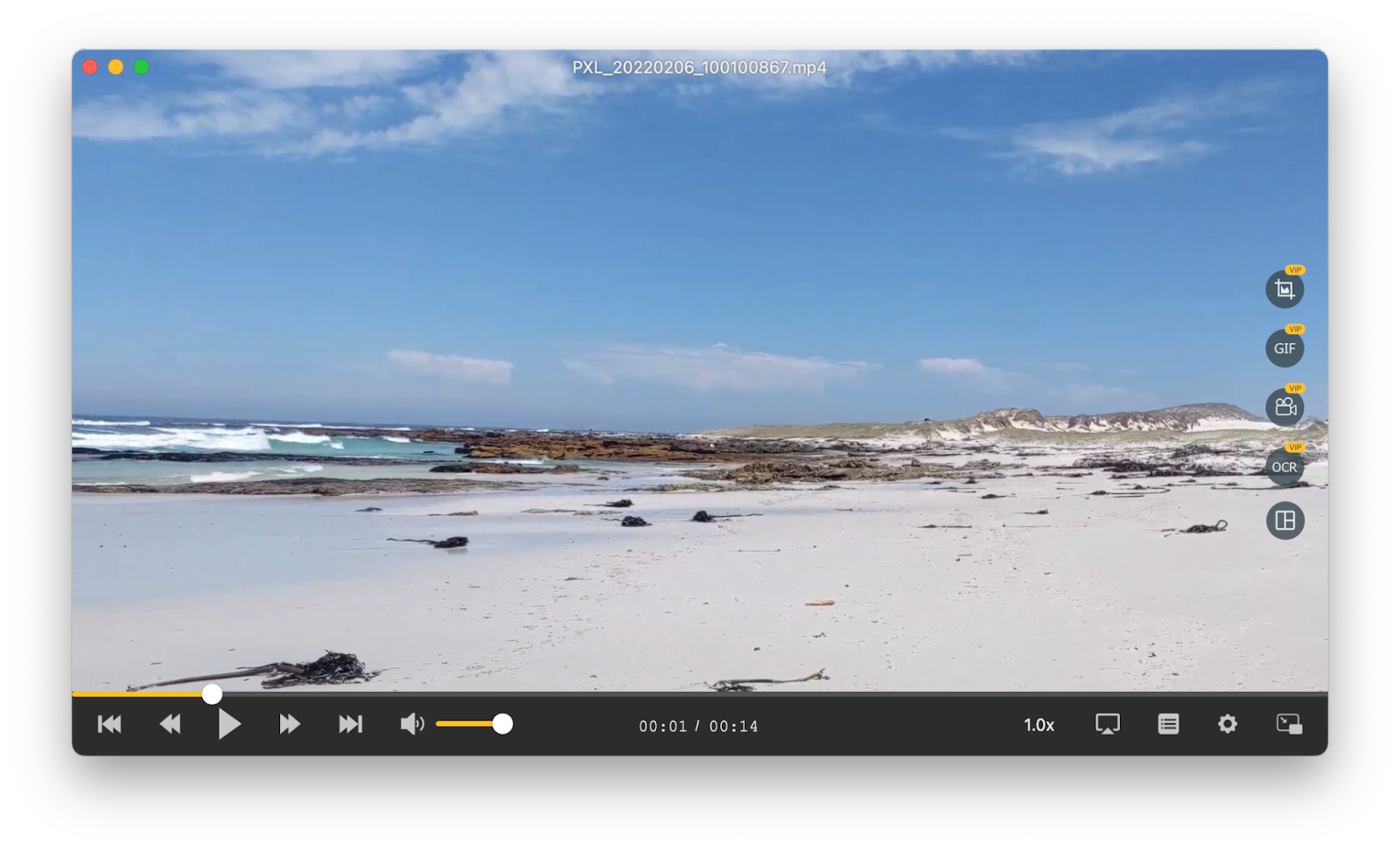 For professionals frequently working with WMV and even more obscure video formats, an app like Switch might come in handy.
Switch inspects, corrects, and transcodes a variety of media files. It also supports frame-by-frame playback, volume level adjustments, metadata editing, and much more. The app itself is expensive, starting at $19.95 for the basic version and jumping to $739 and $1,059 for versions used by quality control professionals.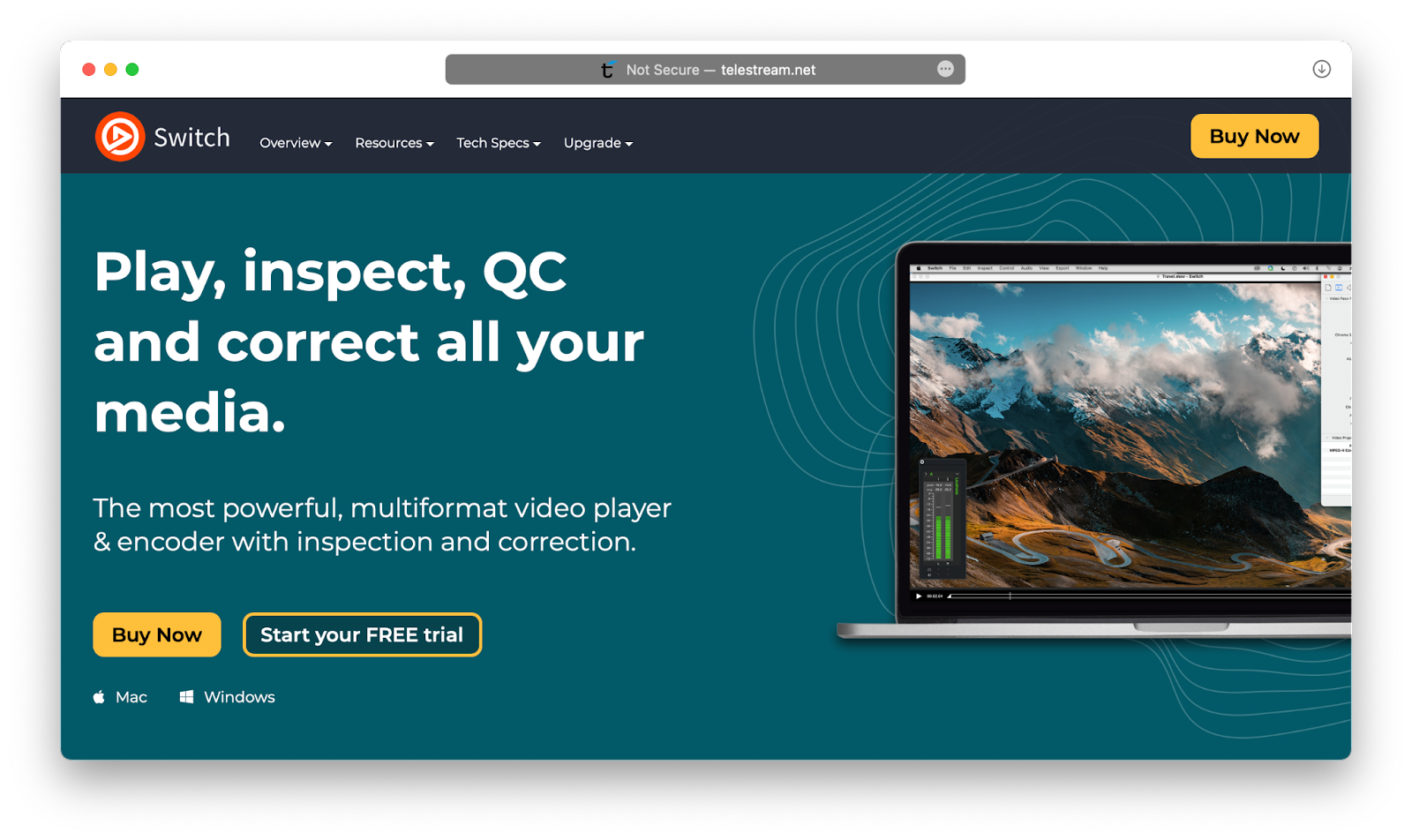 FAQ
Video file formats is not an easy subject to become expert in, and lots of things might be confusing at first. So here are the answers to some of the questions you might have.
Can Mac play WMV files?
Yes. Even though WMV is a format developed specifically for Windows, there's nothing stopping Macs from playing it if they have the right video player downloaded.
Why can't I open WMV files on my Mac?
It's likely that you can't play WMV file on Mac because you don't have a video player app that supports it. Try downloading any of the suggestions from the list above.
What is the best WMV player for Mac?
The best and most versatile WMV player for Mac is Elmedia Player. It's easy to use but also full of power features at the same time, for when you want to get more out of your viewing experience.
In addition, check out Permute, which you can use to convert WMV into another file format that you could watch on the video player of your choice.
Both Elmedia Player and Permute are available to you free for seven days through the trial of Setapp, a platform with more than 240 top-shelf apps for Mac and iOS. There are lots of categories to choose from, starting with productivity (e.g. BusyCal) and ending up with security (e.g. Step Two). Try all the apps at no cost today and discover your new favorites.