How to type the upside-down question mark on your Mac
As a MacBook user, you may be wondering how to get an upside-down question mark on Mac. This mark is used in Spanish and other languages related to the culture of Spain. Although it looks simple, it usually gives people a headache. Unlike other symbols, the inverted question mark is not available directly on the MacBook keyboard.
So, in this article, you will learn how to type the inverted question mark on Mac.
What is the upside-down question mark for?
In written Spanish, an inverted question mark [¿] is used to begin an interrogative sentence. This distinctive symbol gives the reader a visual cue to pay attention and adjust their intonation as they read the sentence.
You may have come across this unique punctuation if you learn Spanish or are already familiar with it. To help you navigate through this and much more, you should try the Mate Translate app. It's a powerful tool that makes language learning and translation seamless, including accurately interpreting such nuances in Spanish and many other languages.
It's an A-level translator app that makes it a breeze to translate words, phrases, and sentences between all major languages. One of the most convenient features of Mate Translate is the full offline history of translations so that you can always check what you have translated before.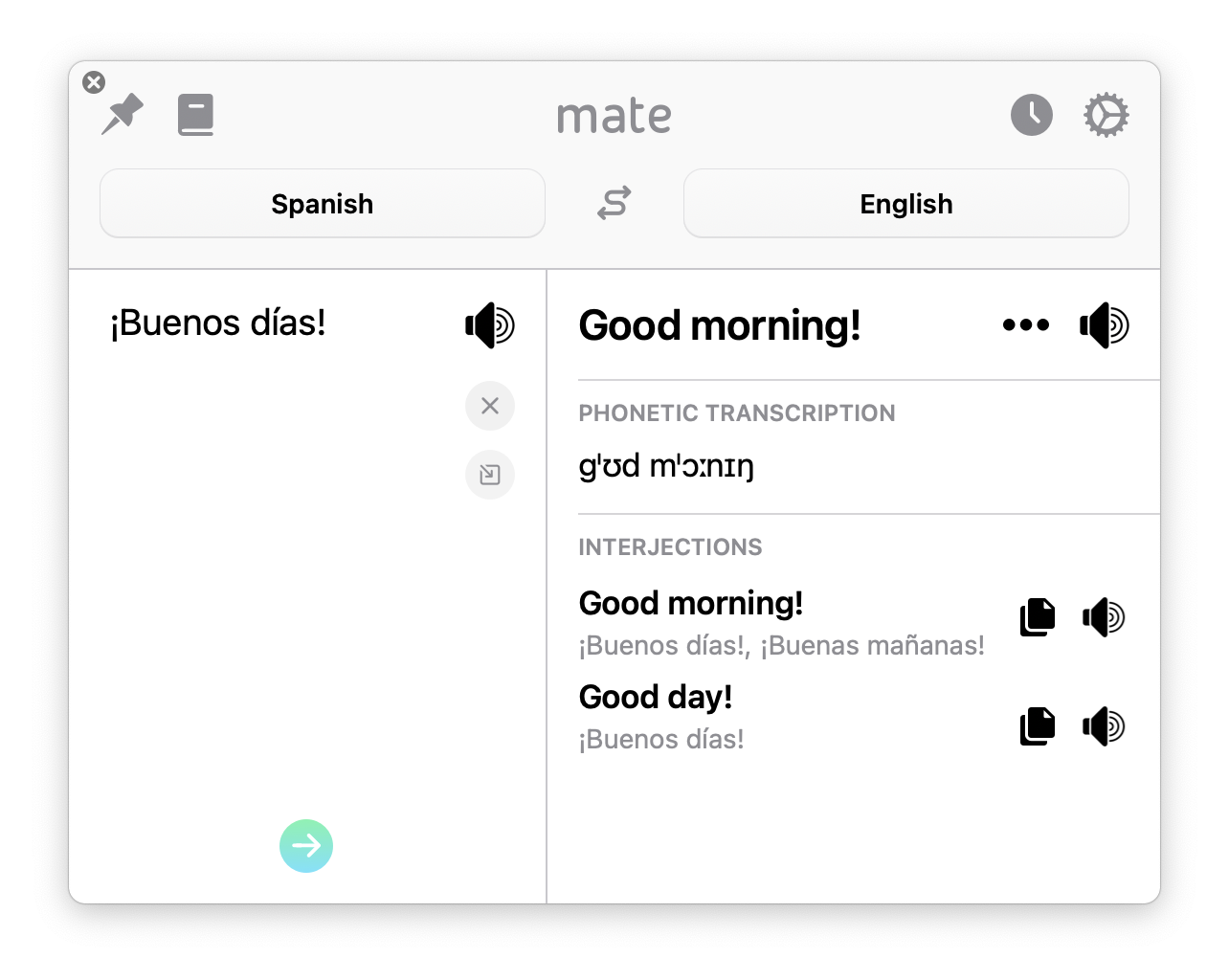 Give it a try for a smoother language-learning journey.
How to type upside-down question mark on Mac
Typing a Spanish question mark on a Mac is very easy.
Simply press this key combination: Option + Shift + ?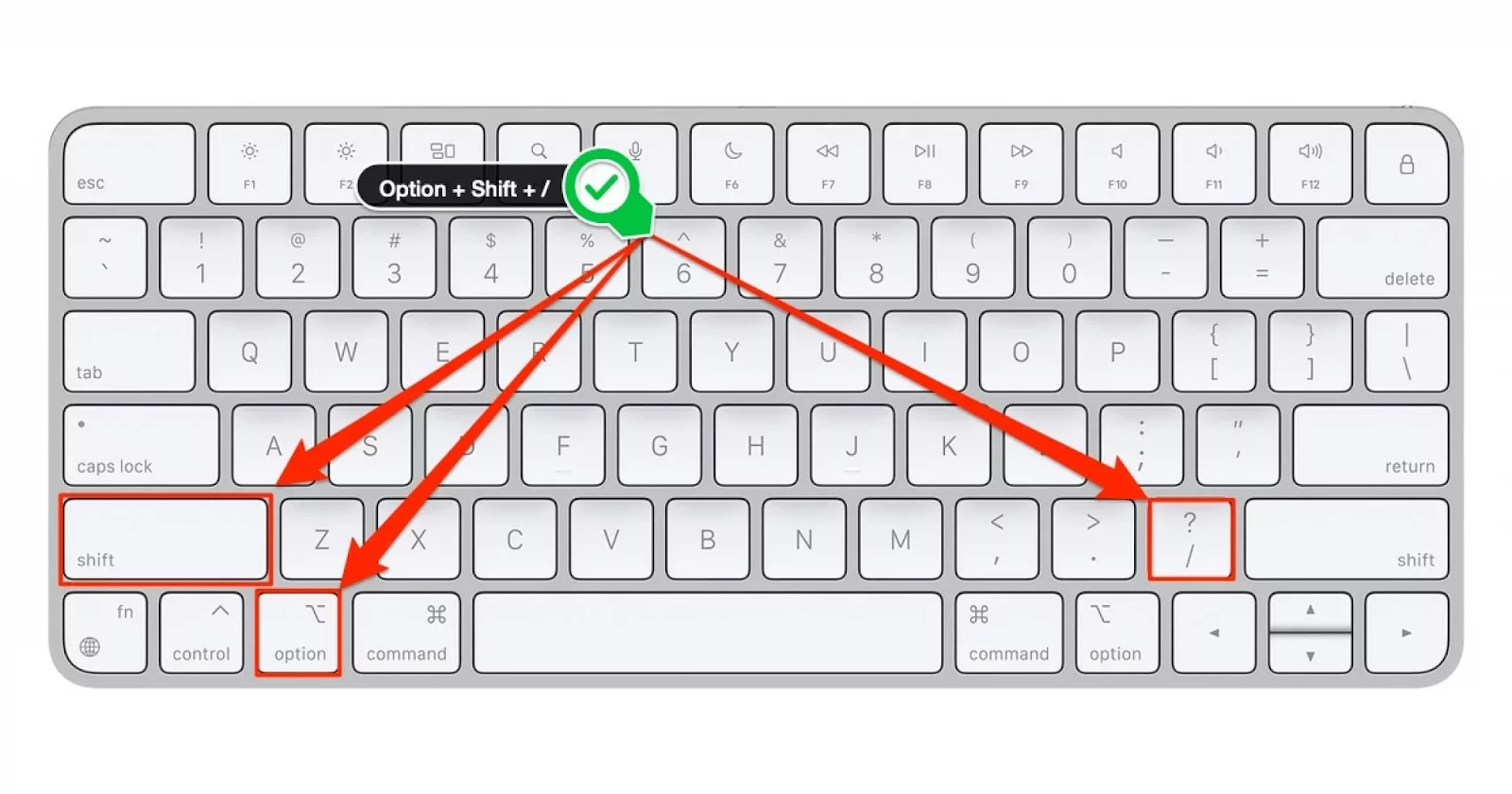 As you can see, it's the same as typing a regular question mark, but with the addition of the Option key.
You might also like: "How to type special keyboard symbols on Mac."
Use a Spanish language keyboard to type upside-down question mark
The method described above will work if you have set the keyboard on your MacBook to an English keyboard layout. However, things will change a bit if you change it to Spanish.
First, here's how to set up your Mac to write in a different language:
In the upper left corner, click Apple menu > System Settings, then click Keyboard in the sidebar. You may need to scroll down.
Go to Text Input and click Edit.
Next, click the + button at the bottom left.
Scroll down to find the language you want to add (for example, Spanish), choose it, and click Add.
Click Done.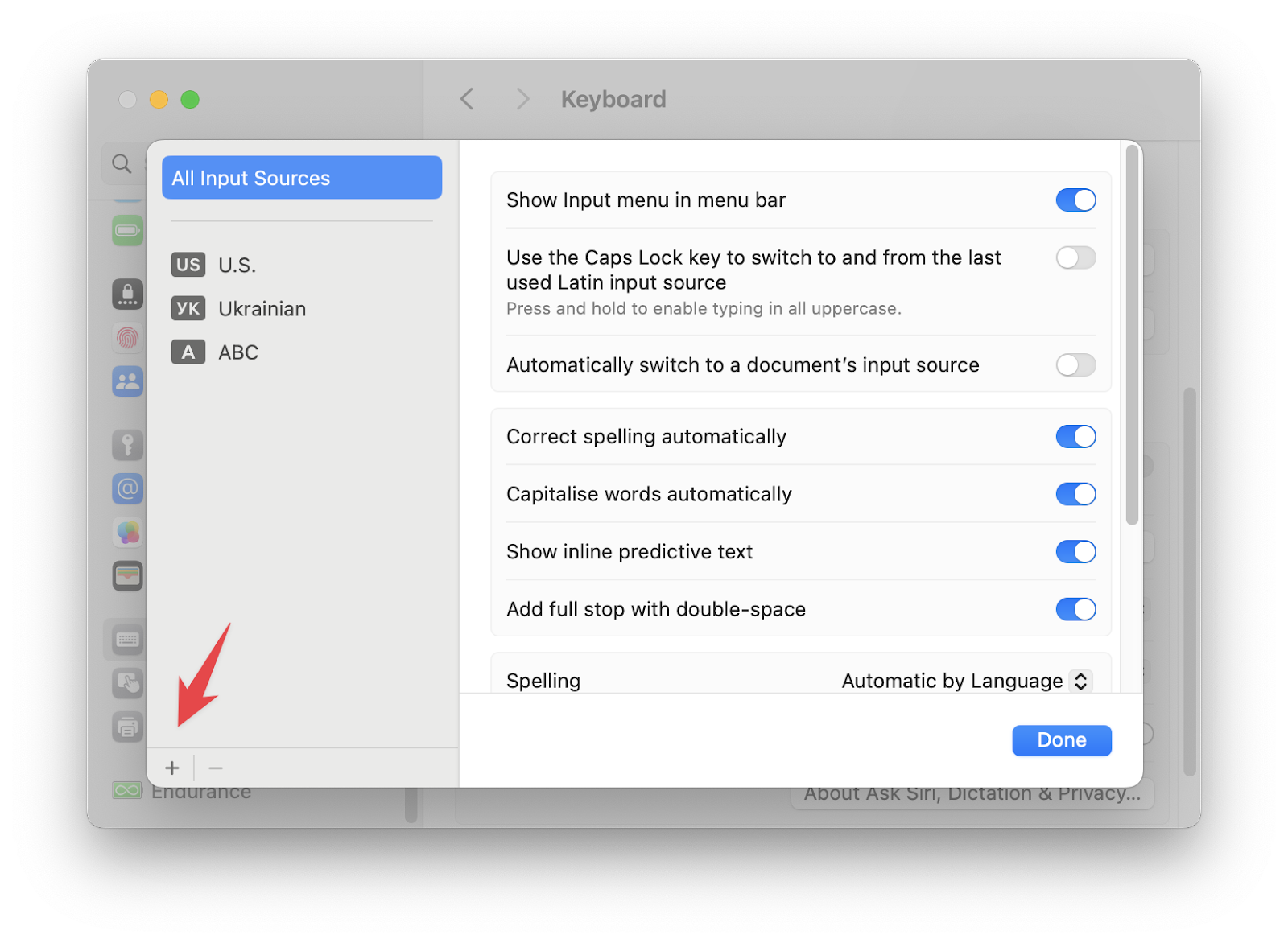 After this, you can use the fn switcher on your keyboard to choose the new language.
Now, when you are using a Spanish keyboard on your Mac, press Shift with + at the same time on the keyboard to type the inverted question mark on a Mac.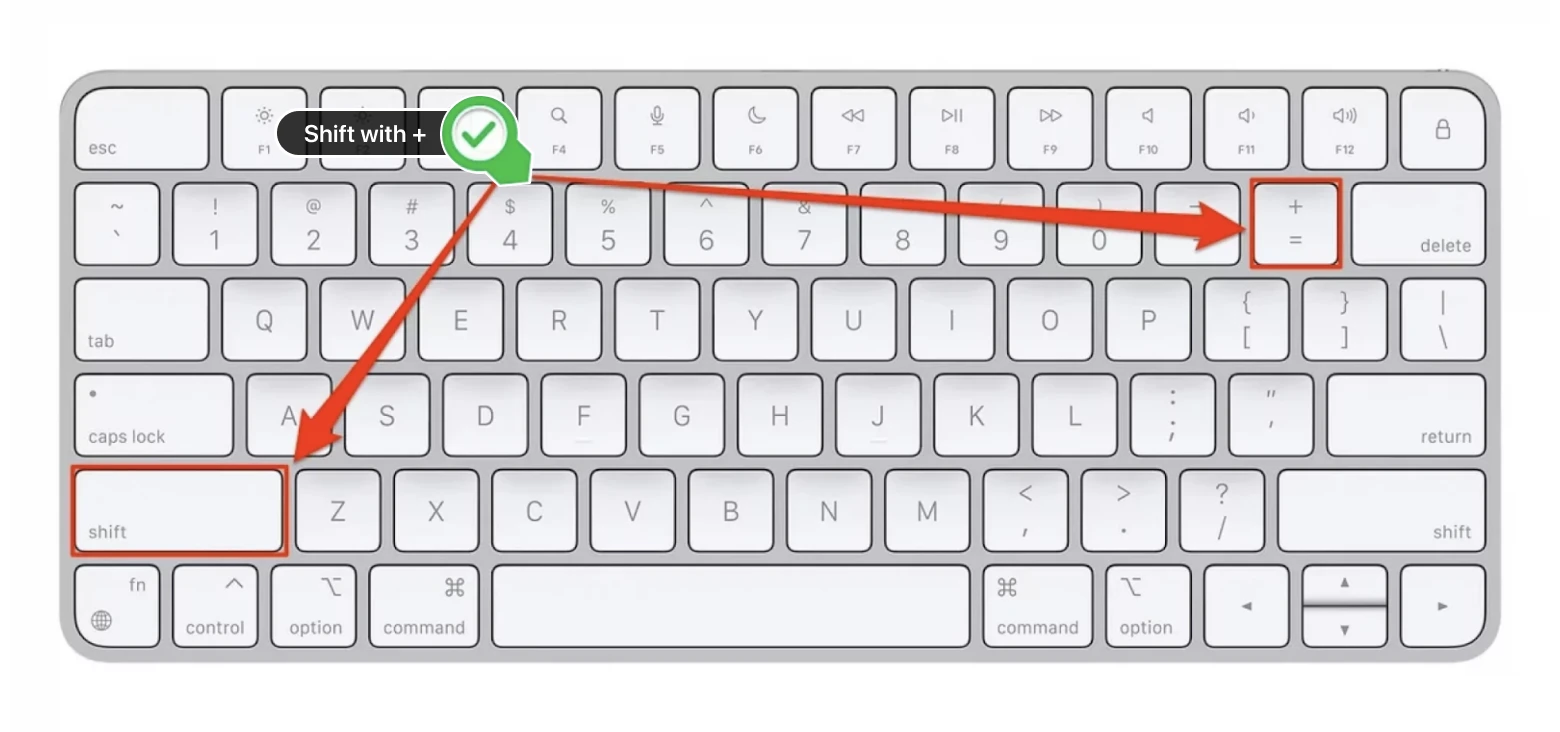 That's it! But remember, we're not just talking about inverted question marks and Spanish keyboards. We want to show you how MurmurType can save you time. The app allows you to record your voice and get the transcription instantly. And if you prefer to speak in another language, you can set the app to translate your speech into English.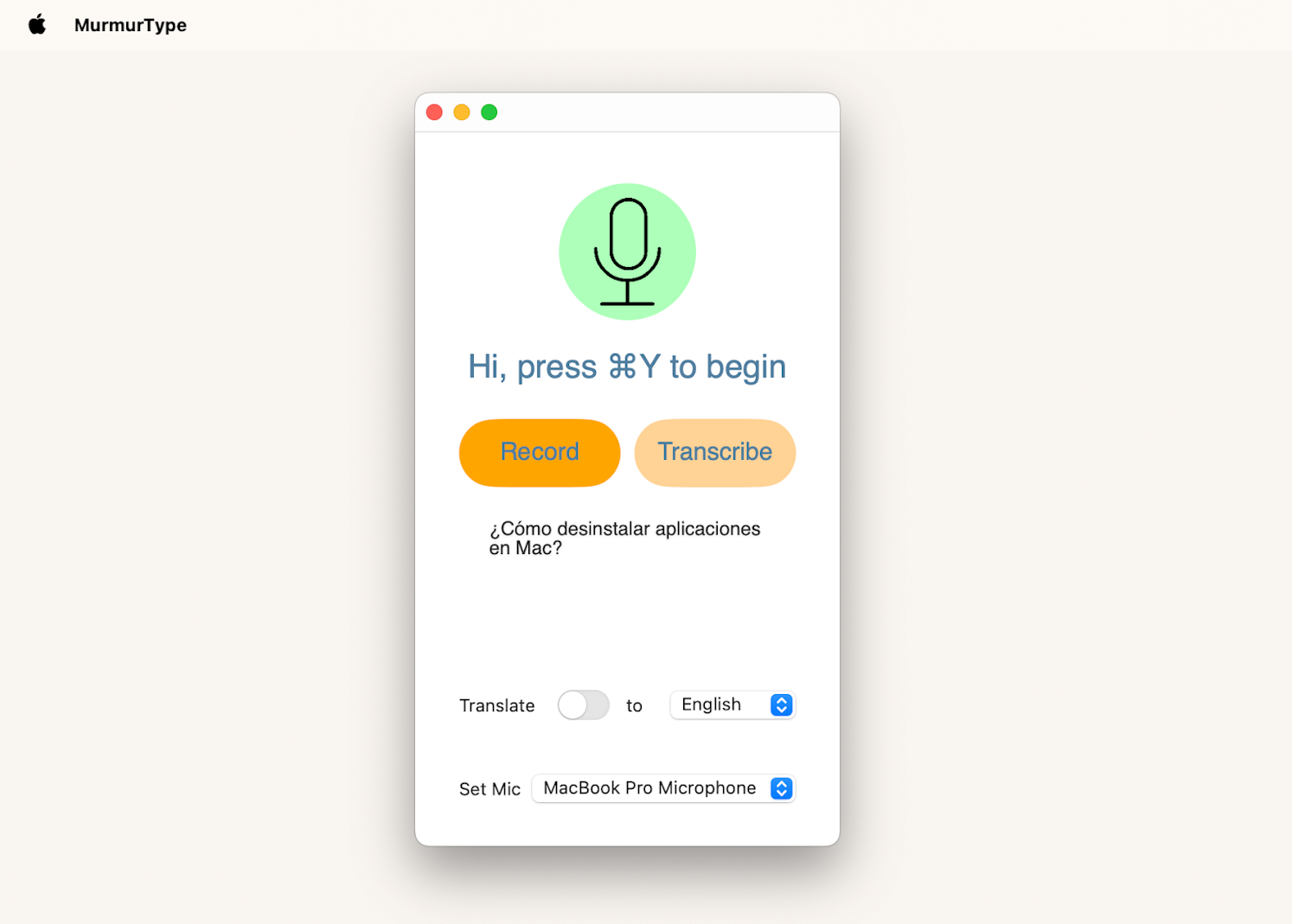 Best of all, you can copy the transcription with a click and paste it where you need it.
Customize your keyboard shortcuts
System shortcuts are great, but sometimes they just aren't enough, and it's often not easy to remember all the shortcuts you may need. Keysmith lets you create shortcuts for everything from highlighting text in documents to starting a meeting.
First, you record a set of actions you want to shortcut (Keysmith calls this a "macro"). Then, you can assign a shortcut to that action.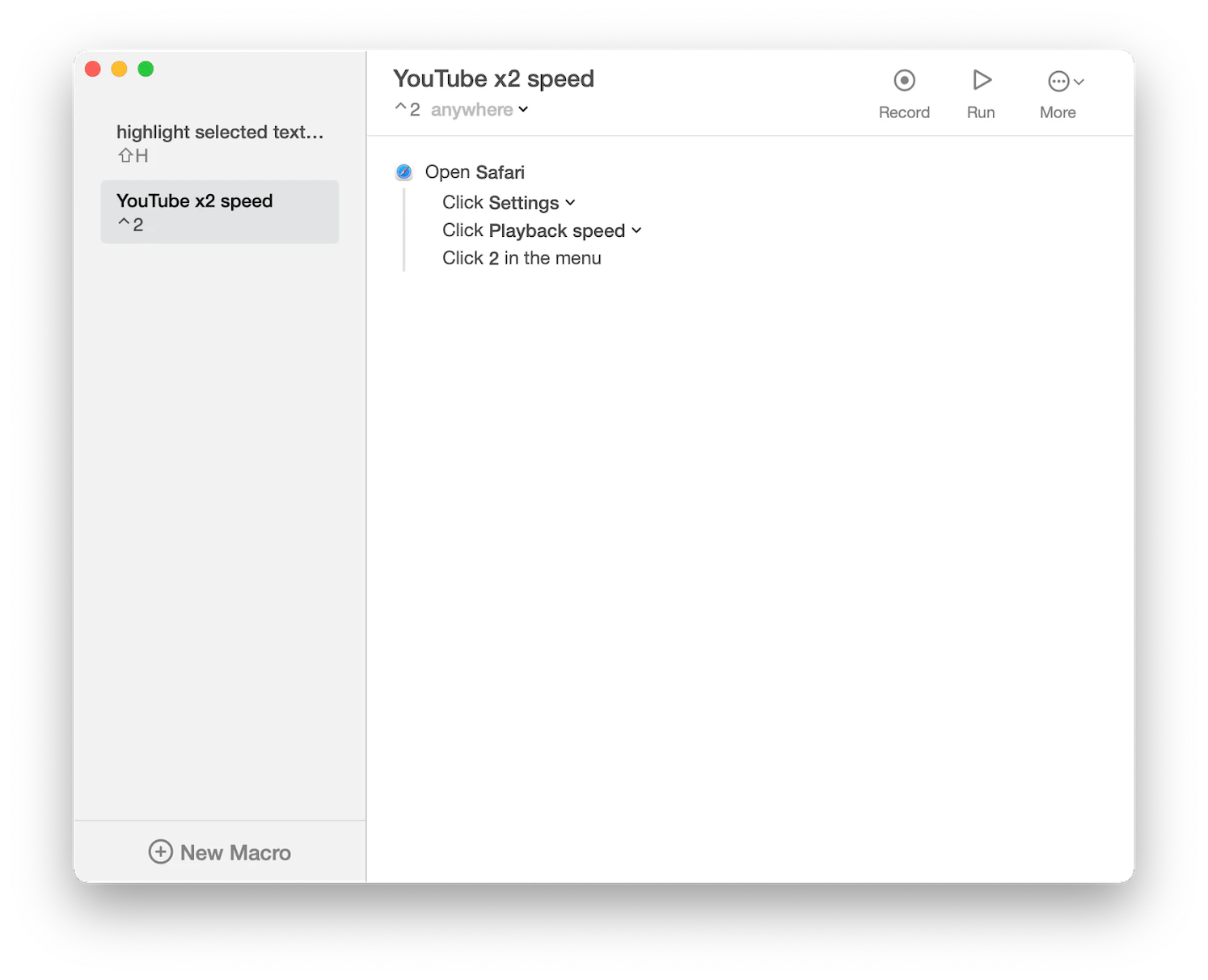 And if you use lots of keyboard commands when typing, try Rocket Typist. The app allows you to save text snippets and then paste them into any document when needed.
You can select the saved phrases from a drop-down menu, or you can have them show automatically when you write an abbreviation.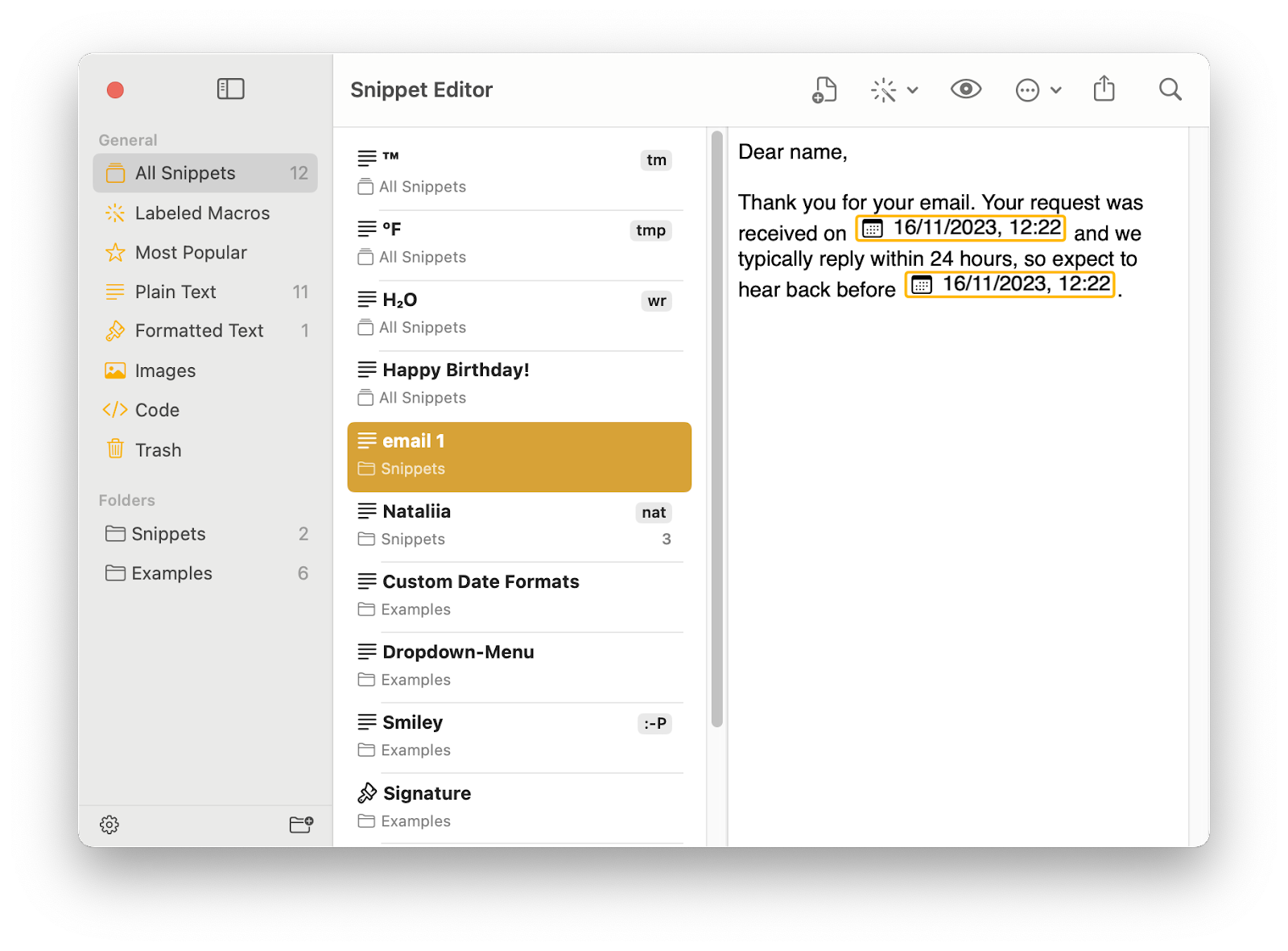 As you can see, it's not hard to type an upside-down question mark on your Mac. You just need to know the right combination of keys. But if you want to start using your keyboard like a pro, try the apps mentioned above. Both Keysmith and Rocket Typist are available on Setapp, along with the MurmurType transcribing and Mate Translate translator apps. You can get these four plus dozens of other handy Mac, iOS, and web tools for almost any task. Free for seven days!