How to install macOS Ventura
In June 2022, Apple presented the new macOS 13 Ventura. Mac users are so hyped about its new multitasking interface — Stage Manager — as well as Safari Passkeys and other new features, that they are frantically searching for the ways to get the macOS Ventura installer.
Is it worth upgrading while Ventura is still in beta? There are some risks, of course, but we'll help you install macOS beta in the safest possible way and secure your data so you don't lose a single file in the process.
macOS 13 system requirements
Before you dash right into our step-by-step guide, take a moment to check if your Mac can run macOS 13. You can install macOS Ventura on the following devices:
iMac 2017 and later
iMac Pro 2017 and later
MacBook Air 2018 and later
MacBook Pro 2017 and later
Mac Pro 2019 and later
Mac Studio 2022
Mac mini 2018 and later
MacBook 2017 and later.
You might notice Apple has dropped support for a bunch of Mac models this year — even some of the powerful and relatively new Macs that we hadn't expected to be removed from the list. Such a harsh cutoff could indicate Apple's intention to move away from Intel Macs as soon as possible.
If you're wondering how to install new macOS on old Mac, there might be workarounds coming soon. Usually, developers release patchers that allow installing macOS on unsupported Macs, but this solution will likely be available after the public macOS Ventura release. So stay tuned!
If you want to learn more about how to install new macOS on MacBook Air that's no longer supported (or any other Mac not compatible with the macOS of your choice), read our comprehensive guide on macOS updates.
Another thing to consider is storage space. Before you install macOS beta, go ahead and check how much space you have available on Mac (About This Mac > Storage). 12 GB should be enough, but it's recommended that you have at least two times more.
How to install macOS Ventura developer beta
Starting June 6, 2022, everyone enrolled in the Apple Developer Program can try Stage Manager and everything macOS 13 Ventura has to offer. Don't forget that first betas are usually riddled with bugs and performance issues, but if you have created a bootable backup of your data and you're ready to roll, let's go into it.
Create a bootable backup of your data
This is particularly relevant for macOS betas. Since you can't predict the new macOS performance, don't start any updates before you back up your data.
We recommend going with a bootable backup rather than Time Machine because it's the safest option. No matter what happens to your Mac, you'll still have access to your data stored on an external drive. The best tool for bootable backups is Get Backup Pro.
Get Backup Pro lets you back up the most essential files (or the full drive) and save it as a bootable backup on an external device. The compression level is stunning (about 60% better than Time Machine) and you control the whole backup process:
Connect your external device to Mac
Open Get Backup Pro and click the Backup button
Click the plus button to add a new backup project
Name your project and make sure you choose your external device as a backup destination (click the Settings icon at the bottom left)
Start adding files and app data to the backup
Once you've added it all, hit the Start button to begin the backup process
Your bootable backup is now saved to the external device.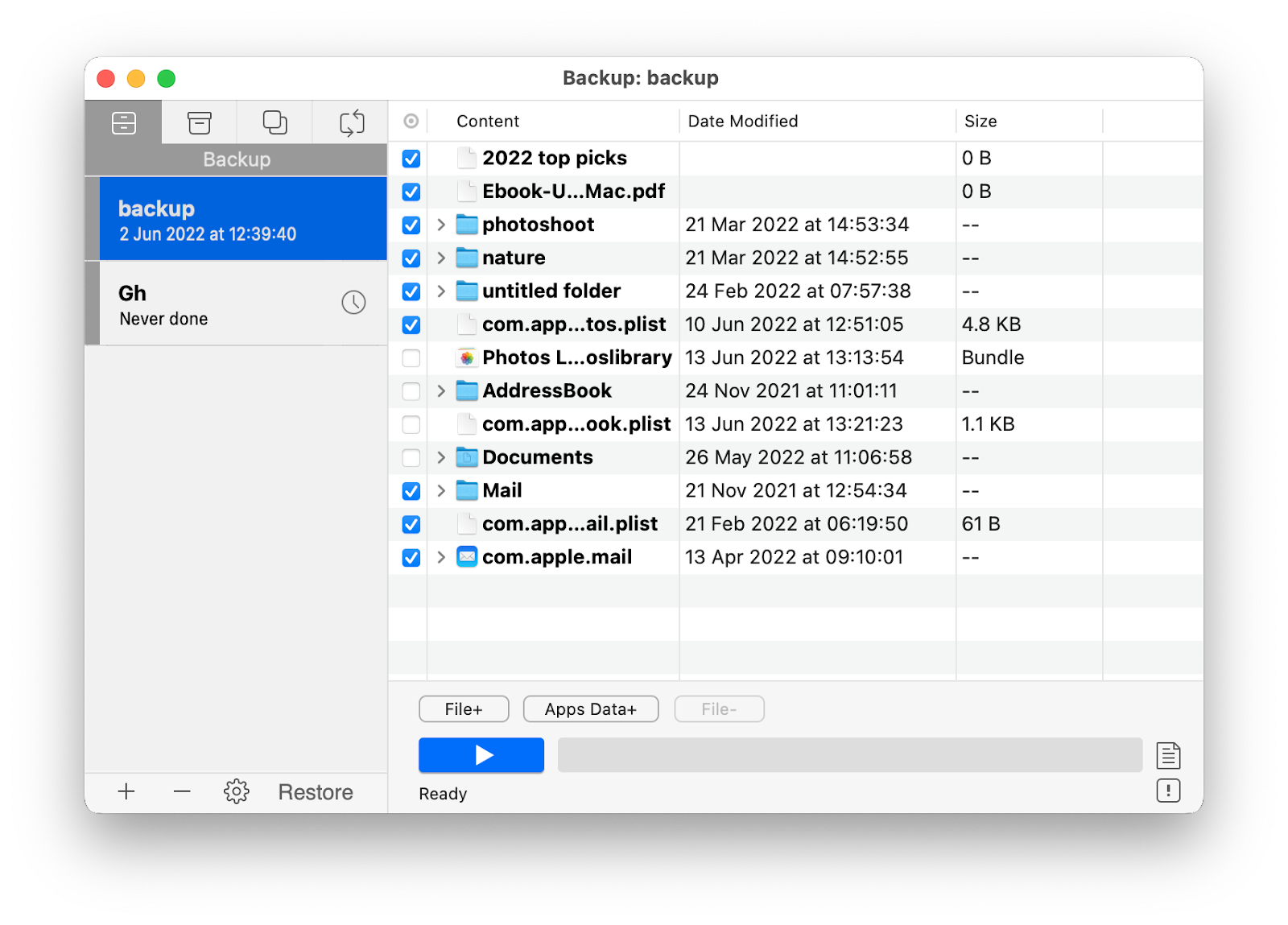 Enroll in the Apple Developer Program
Already enrolled? Feel free to skip this step.
For those enrolling in the Apple Developer Program for the first time, please note that here's a membership fee to pay — $99 per year.
It's easiest to enroll via the Apple Developer app:
Download the Apple Developer app
Open the app and navigate to Account
Tap Enroll Now
Sign in with your Apple ID
Enter your personal info such as name and address
Scan your ID to verify your identity
Choose your entity (individual)
Agree to the program license agreement and pay the fee.
If you don't want to install the app, you can enroll via Apple's Developer site. It simply takes a few more steps.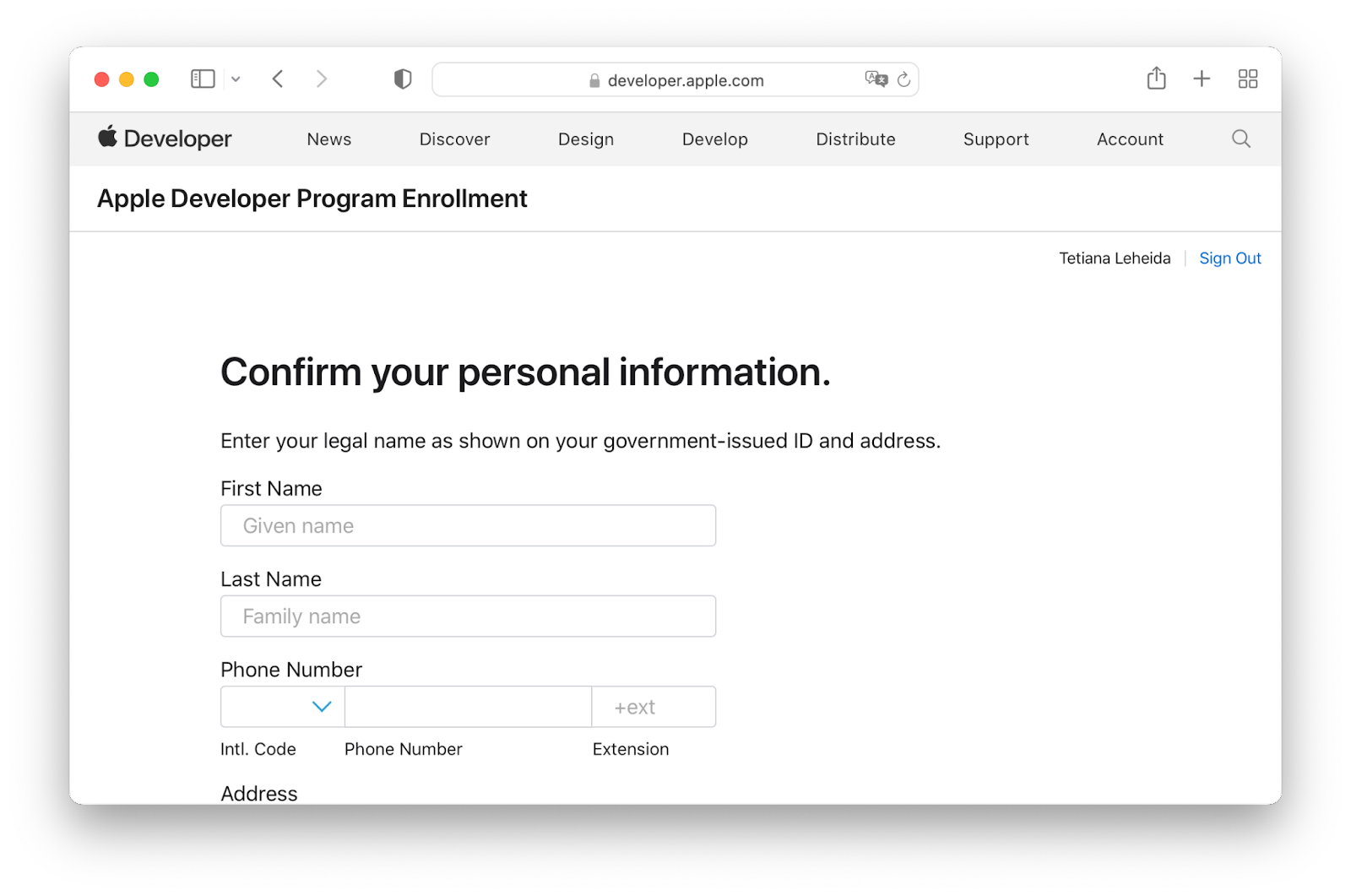 Install macOS Ventura beta
Now, here's how to install new macOS version as developer beta:
Access your account on the Apple Developer site
Choose Downloads in the sidebar
Check if the "Operating Systems" tab is selected
Scroll down and click Install Profile > Allow
Find the macOS beta Access Utility in your Downloads
Click the utility to mount the utility disk image and double-click the .pkg to install the beta profile
Once your Software Update screen appears, click Upgrade Now
Follow the on-screen instructions to finish the installation.
What's the best way to install new macOS?
The method of downloading macOS Ventura installer we described above is the traditional way of installing a new macOS update on top of your existing settings and data. Some people prefer different methods — either wiping your Mac clean and getting started with the new macOS (it's called clean installation) or installing new macOS on a disk partition and using it alongside their current macOS.
Clean installation is risky because you erase all your settings and files. Some argue it's also not really necessary since Apple moved macOS to its own part of the disk volume called Sealed System Volume, which means clean installing macOS won't refresh your Mac settings or fix any issues (as it used to do before). Still, it's an option you have — you can make a macOS Ventura USB installer and clean install it from there.
Installing macOS 13 on a partition might be a smart thing to do. This will let you try out Ventura while it's still in beta, without saying goodbye to your current macOS.
Here's how to install new macOS on new hard drive (partition):
Open Disk Utility and select your hard drive
Click the Partition tab
Add the new partition and customize its size > Apply
Once you've downloaded your macOS Ventura installer, proceed installing it
After you've clicked Continue and agreed to the terms, click Show All Disks
Choose your partition and click Install.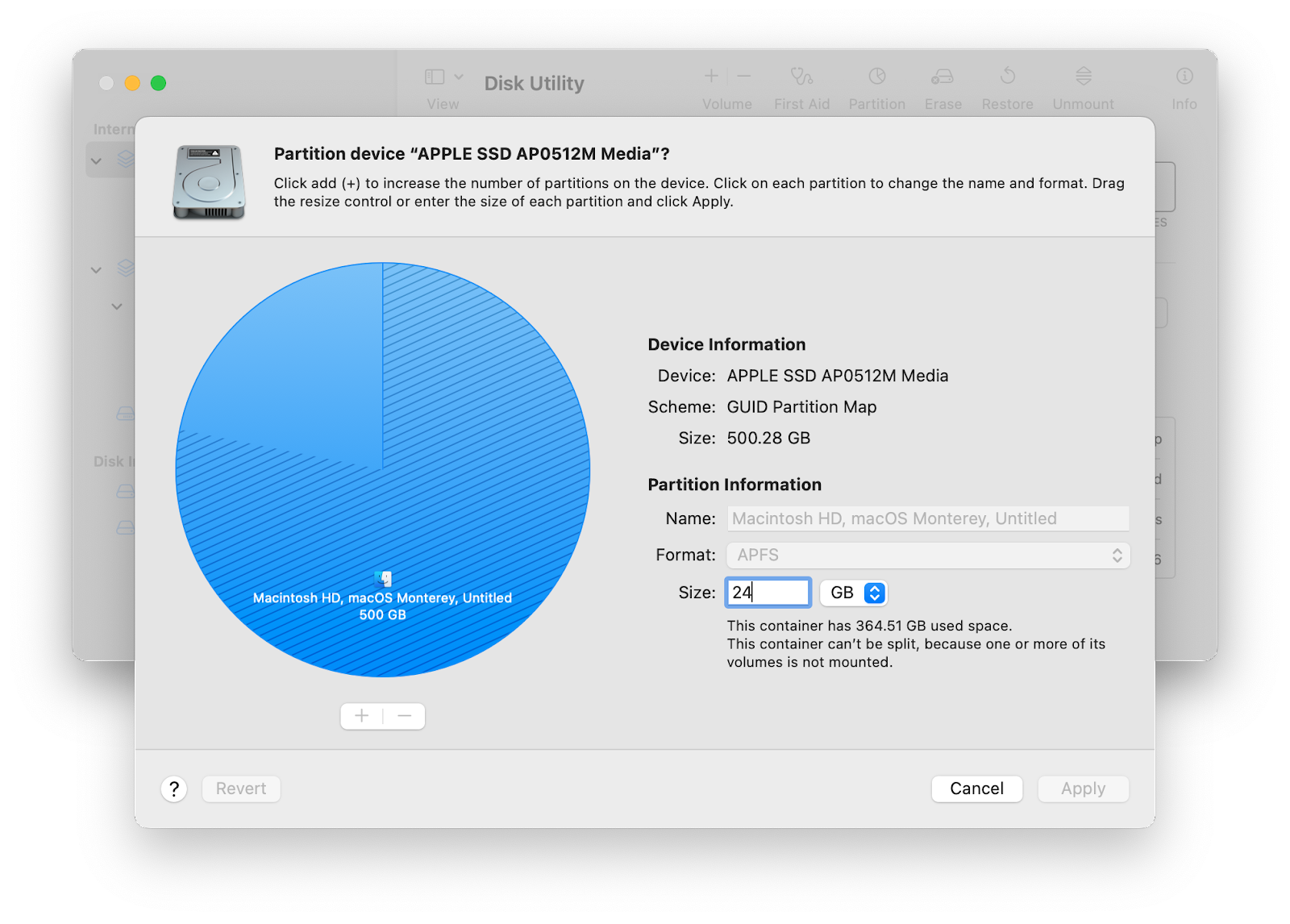 Whether you clean install macOS 13, install it on a partition, or on top of your current settings, there's always the same checklist you should go through first:
Check system requirements to ensure your Mac can run Ventura
Run a quick scan with CleanMyMac X to free up storage space
Create a bootable backup of your disk with Get Backup Pro.
No worries, you don't need to buy CleanMyMac X and Get Backup Pro, they are both available via Setapp, a productivity subscription with a 7-day free trial.
In fact, the more relevant question might be not about the installation method, but rather about when to install new macOS. Some people feel discouraged by beta bugs and therefore downgrade and miss out on the improvements that the new macOS is supposed to bring.
This is why, it could be the best decision to wait at least until the public beta release in July or the official release is September or October to have the most realistic experience of running new macOS 13.