Easy tips to stop getting spam emails
It seems everybody gets spam. Spam is ubiquitous. It's amazing sometimes to think about what the world would be like if spam didn't exist. We'd be safe and focused. But it's here, and we have to deal with it.
What's spam?
Spam isn't a new word to most of us; it's one of the oldest and worst in the digital marketing world. Who among us hasn't received unwanted spam emails like, "You've won $5,000,000" or "Your dream job is waiting for you for $250?" Spam letters are frequently sent via spoofed email accounts and may include explicit or illegal content.
The junk mails frequently employ scare tactics, contain mistakes and false information, and are sent in bulk by a fake email sender.
What's the difference between spam and phishing?
Phishing is a technique that often uses spam email. However, unlike spam, which is just undesirable, phishing is a malicious sender's attempt to harm an organization or individual by gaining sensitive information. Phishing emails are aimed at stealing banking credentials, passwords, cash advances, and other valuable data.
How can spam emails be dangerous?
Spammers adjust their methods and messages on a regular basis in order to fool potential victims into providing personal information, donating money, or downloading malware. For example, you may receive an email from a "colleague" asking you to see an attachment. Once you download it, your computer will be infected with some kind of malware.
How to stop getting spam emails
If spam might be dangerous, you likely want to know how to stop junk mail for good. Unfortunately, you can't permanently stop spam emails. The only thing you can do is manage it.
In an ideal world, a properly working spam solution would function this way: all of the emails you want show up in your inbox, all of the emails you don't want are in your junk folder. And if we could rely on that being 100% accurate all the time, then we'd be done. Because honestly, you would never look at your junk folder.
Unfortunately, things aren't that simple. Sometimes, spam makes it into your inbox, and sometimes legitimate email gets filtered into your junk folder.
What can you do about that?
Train spam filters of your email application
Spam filters read each email as it comes in, looking for spammy topics, spammy phrases, and other things that would indicate that this particular message is, in fact, unsolicited spam.
Most spam filters have the option for you to mark a message as spam when it appears in your inbox. Or when an email that you should have gotten shows up in your spam folder, you have the option to say, no, this is not spam. Doing both of those things is essential because, in theory, it trains the spam filter.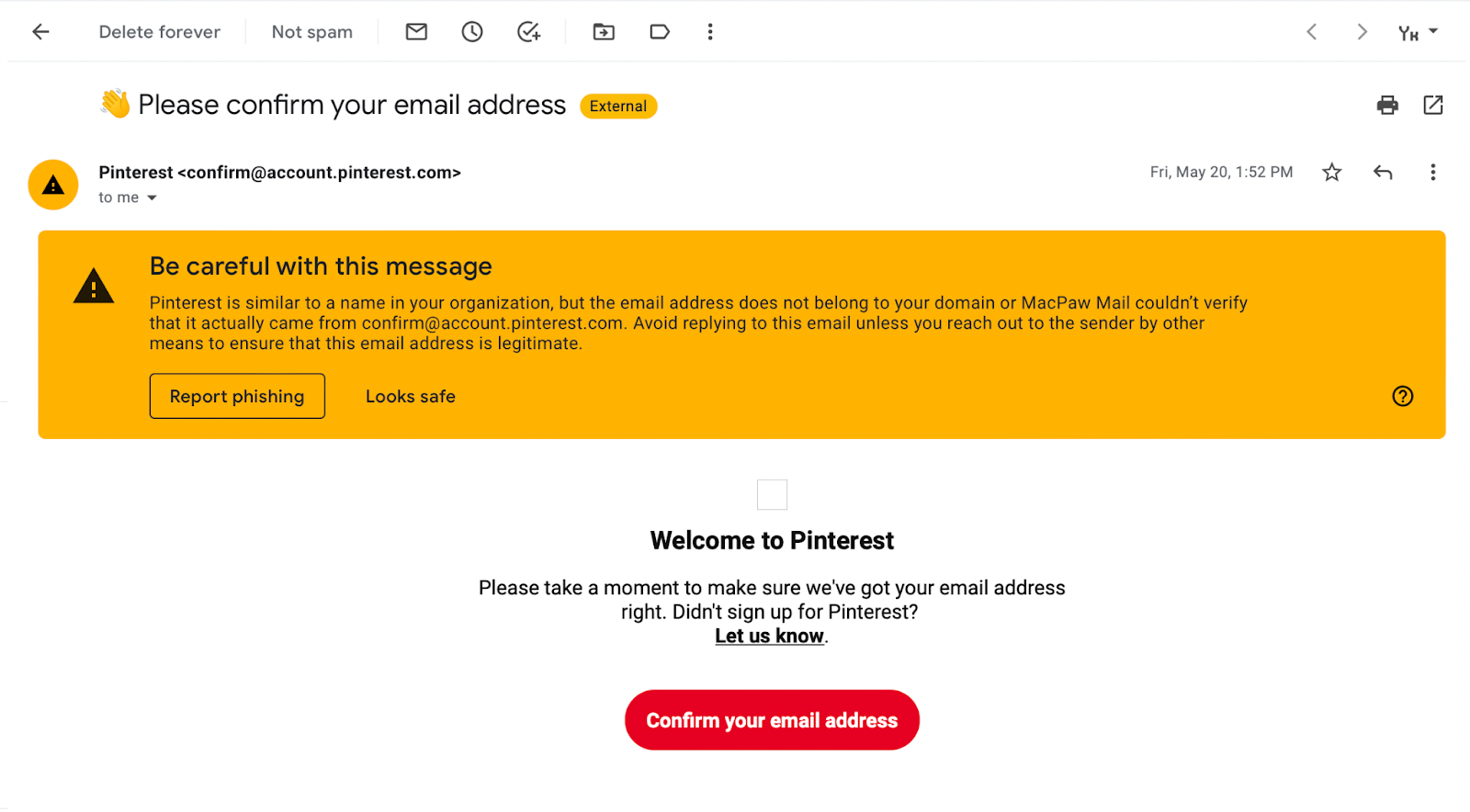 Choosing the right email service provider with good spam filters is also very important. In our opinion, Canary Mail is among the best options.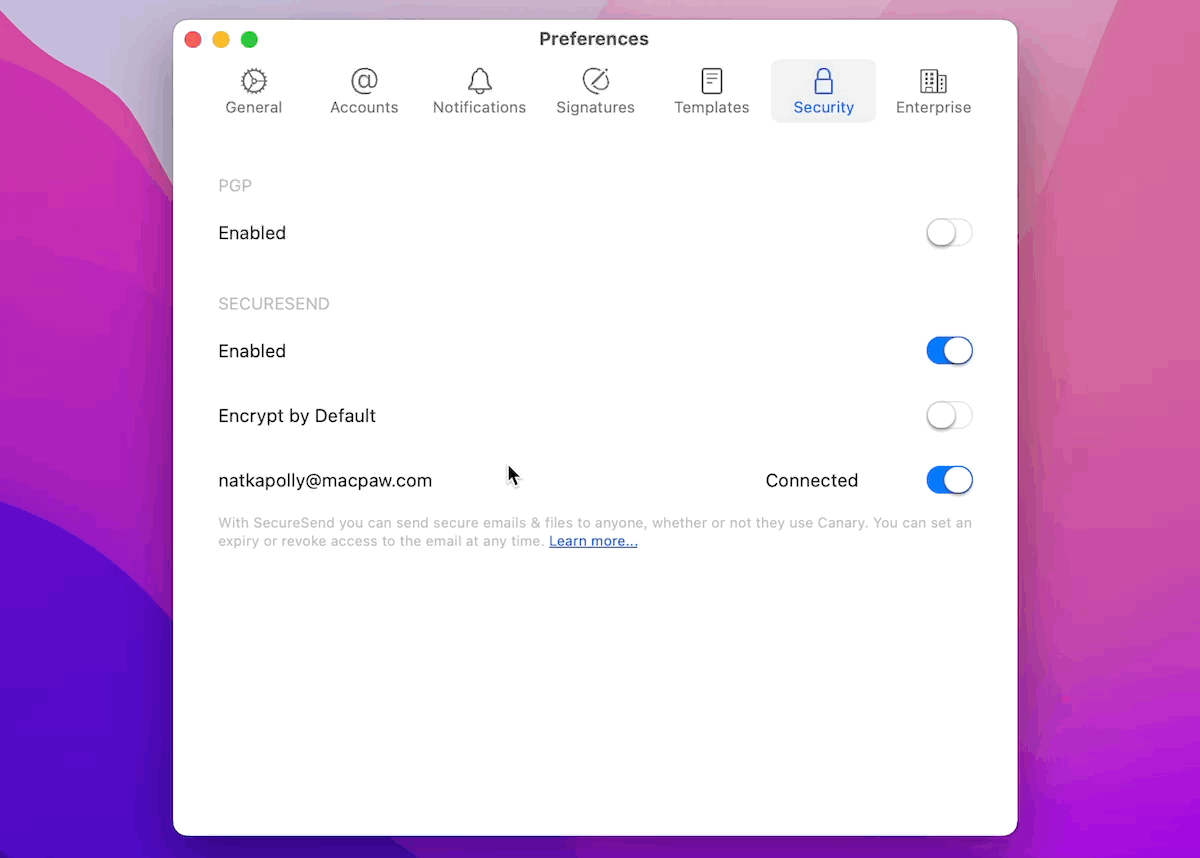 Firewalls, spam filters, and antivirus software are all used in traditional email security systems to protect your messages. These remedies, however, are no longer sufficient to keep up with the most recent threats. Online attackers are increasingly employing advanced tactics to steal information. Canary Mail comes to the rescue in this situation. This email app employs cutting-edge security technology to safeguard your email communications. It detects and blocks harmful email threats using machine learning techniques and behavioral analytics.
Block senders
Blocking the sender of spam emails ensures that you will never get another email from that address. Spammers, on the other hand, are aware of this and use other tactics. So you should understand that blocking senders doesn't always work because senders can be faked. It's useful, however, if the unwanted email comes from a single individual or company.
Here's how you stop spam emails by blocking a contact.
On your Mac:
Open Apple Mail.
Find a message from the address you wish to ban.
Click on the arrow near the address.
Choose Block Contact in the drop-down menu.
On your iPhone:
Locate a message from the address you wish to ban in Mail.
In the From field, tap on the name.
When it turns blue, tap on it again and choose Block this Contact.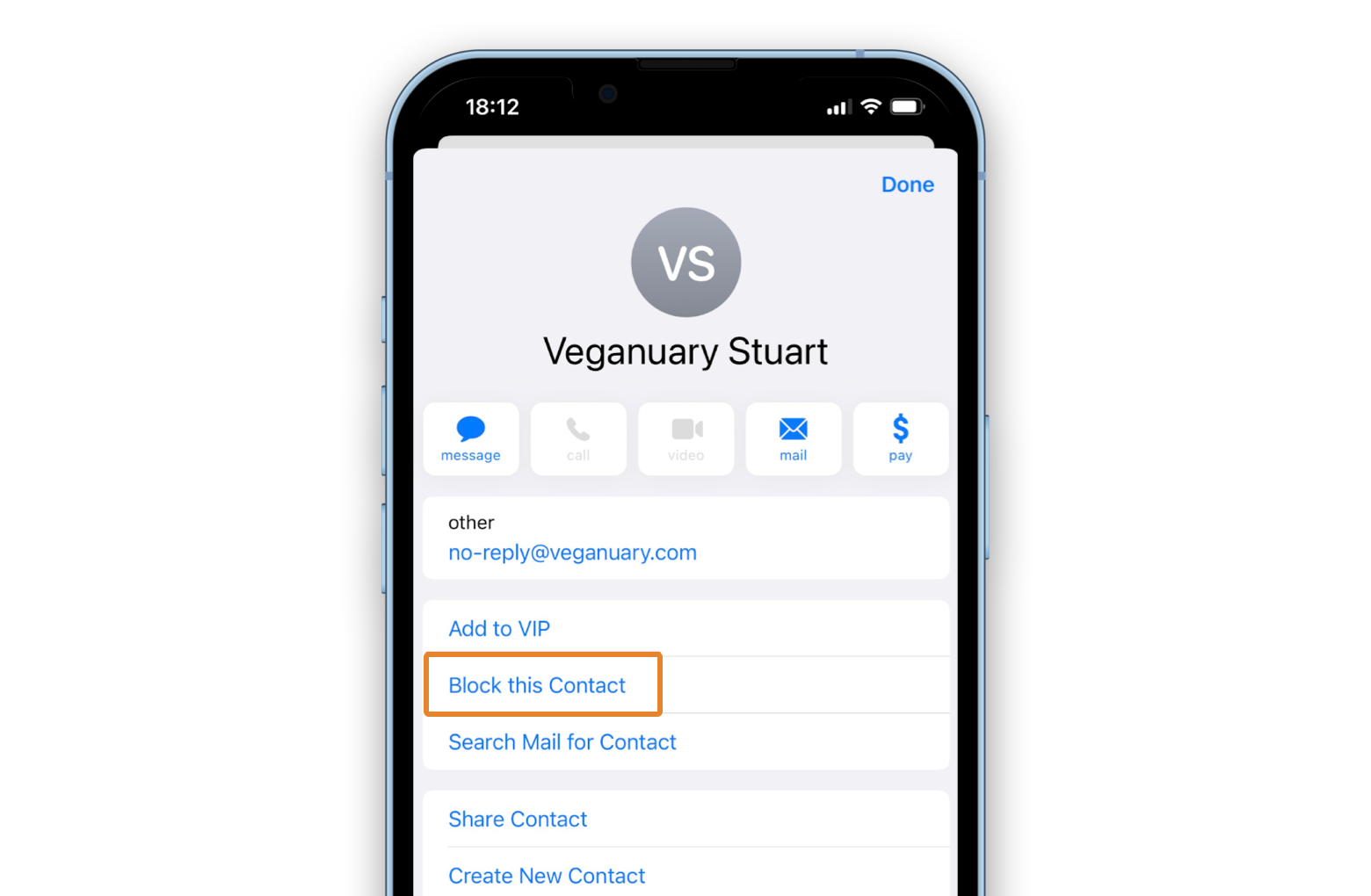 If you wonder how to block spam emails on Gmail, here's how:
Open an email from the sender you wish to stop receiving emails from.
In the top-right corner of the email, click the three vertical dots icon, then select Block [Sender].
Tip: Try Spark Mail. It comes with a feature called Gatekeeper that gives you complete control over who can and can't email you. Gatekeeper screens and filters all incoming emails for you, so your inbox stays organized with only the important emails you care about.
Unsubscribe from email lists
One of the best ways to prevent fake emails from coming is to never share your email address with marketers or over the internet. Marketers frequently obtain your email address through online forms, social media, and scraping tools, as well as purchasing it from other businesses. Basically, the fewer subscriptions you have, the less likely marketers and spammers will be able to identify your address and send you junk mail.
Unsubscribe links are usually included at the bottom of marketing emails. Some email applications, such as Gmail, will additionally display an unsubscribe button near the To and From fields at the top.

To understand the difference between unsubscribing and marking messages as spam, imagine you've just returned from a party:
You keep your name on the list – You don't know much about these people yet, but it'll be interesting to see where it goes.
You unsubscribe from the list – The party was bad, despite the great folks. So you'll simply stick with your usual group of friends.
You mark email as spam – The party was awful, the people were out of place, and your wallet might be missing a few dollars. You'll never return and tell everyone not to attend one of these events ever!
Use Hide My Email
If you subscribe to iCloud+ ($0.99.mo), the Hide My Email option allows you to send and receive messages without having to reveal your real email address by using random email addresses.
The option won't prevent you from receiving spam emails, but if you start getting unwanted messages from the location where you used the address, you may just deactivate it and you won't hear from them again. Here's how you can set a unique email address.
On your Mac:
Go to the Apple menu > System Preferences.
Choose Apple ID > iCloud.
Click Options next to Hide My Email.
Click on the '+' at the bottom of the sidebar.
Give your email address a label and click Continue.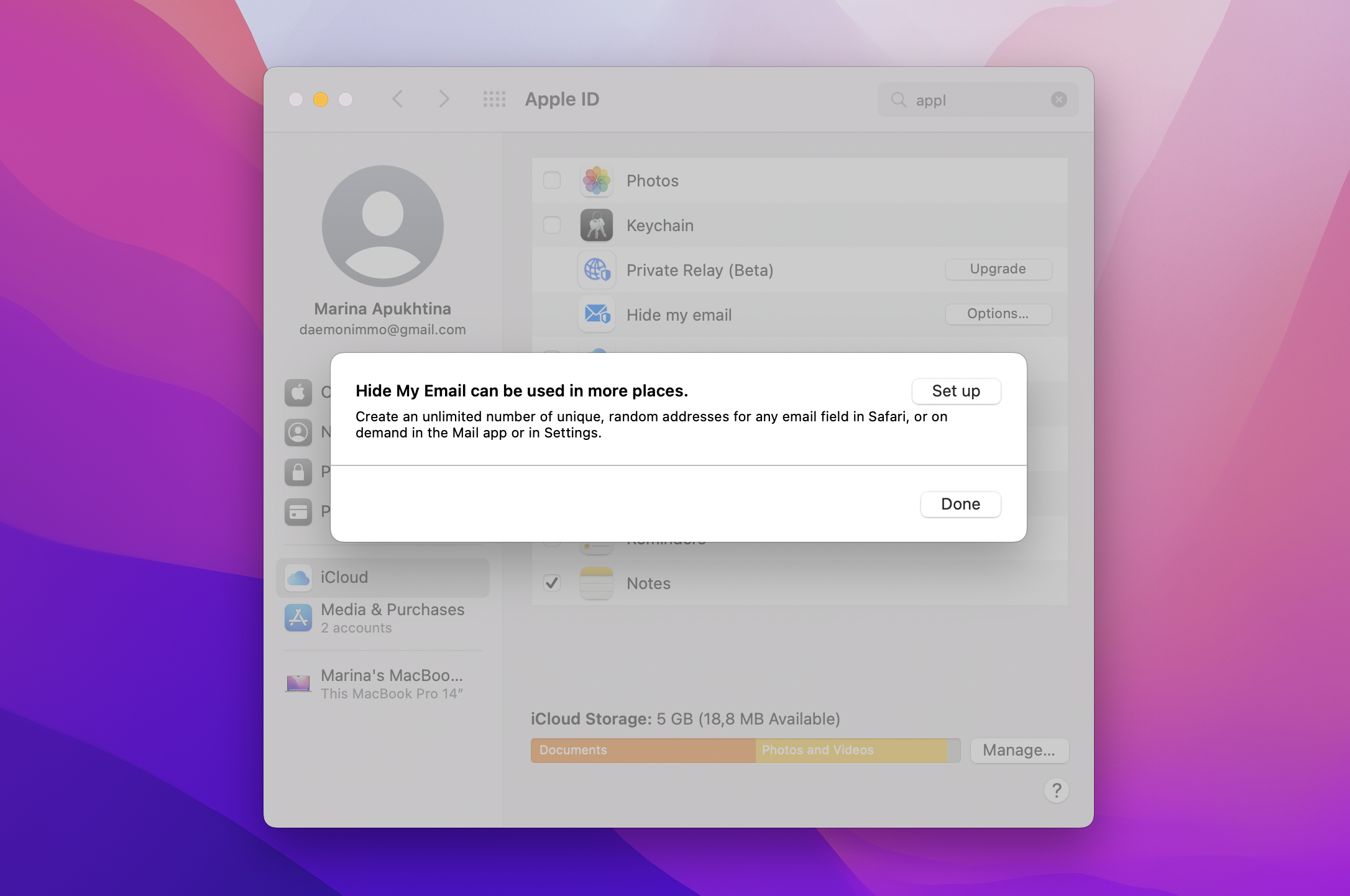 Use this email address whenever you need to provide it. To deactivate a Hide My Email option, choose it in the sidebar and, in the main window, scroll down and click Deactivate email address.
On your iPhone:
Open Settings and tap your name at the top of the screen.
Choose iCloud.
Then tap Choose Hide My Email.
Tap Create New Address.
Then give your email address a label and tap Next.
Tap and hold on the address, then tap Copy.
Once you've copied it, tap Done.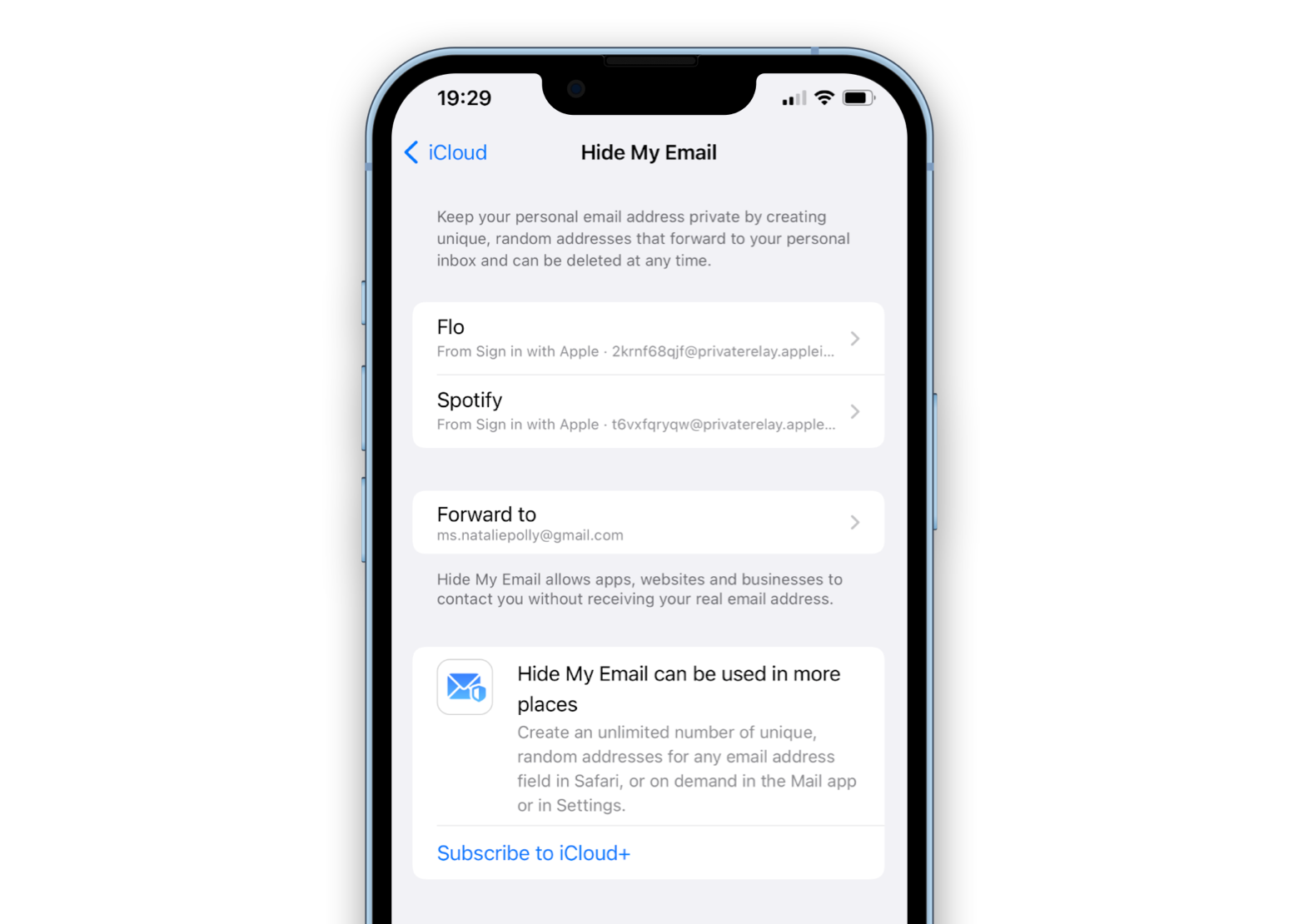 To deactivate an address in iOS, tap it on the Hide My Email screen and Deactivate email address.
To upgrade to iCloud+:
Go to Settings.
Tap on your name.
Tap iCloud > Upgrade to iCloud+.
How to delete spam from Apple Mail
The majority of junk mail received to your Apple Mail address or its aliases is automatically recognized by junk email filters and sent to your Junk folder. You can manually label undesirable email as spam if you receive it.
Here's how you mark a message as spam in Apple Mail on Mac:
Open Mail and pick the message you want to mark as junk.
Click the Move selected messages to junk button on the top of the screen.
Messages from the same sender will be automatically classified as spam.

On your iPhone:
Open Mail and pick the message you want to mark as junk.
Tap the Folder button on the bottom and choose Junk.
How to block spam on Yahoo! Mail
Yahoo! Mail users who have inbox cluttered with junk mail, see how to block emails on Yahoo on your Mac:
Go to Yahoo Mail.
Select the email you want to mark as spam.
Click three dots in the toolbar above your inbox > Mark as spam.
You can also select multiple messages by ticking on the ones you believe are spam and click on the Spam button in the toolbar above your inbox to report these selected emails as junk.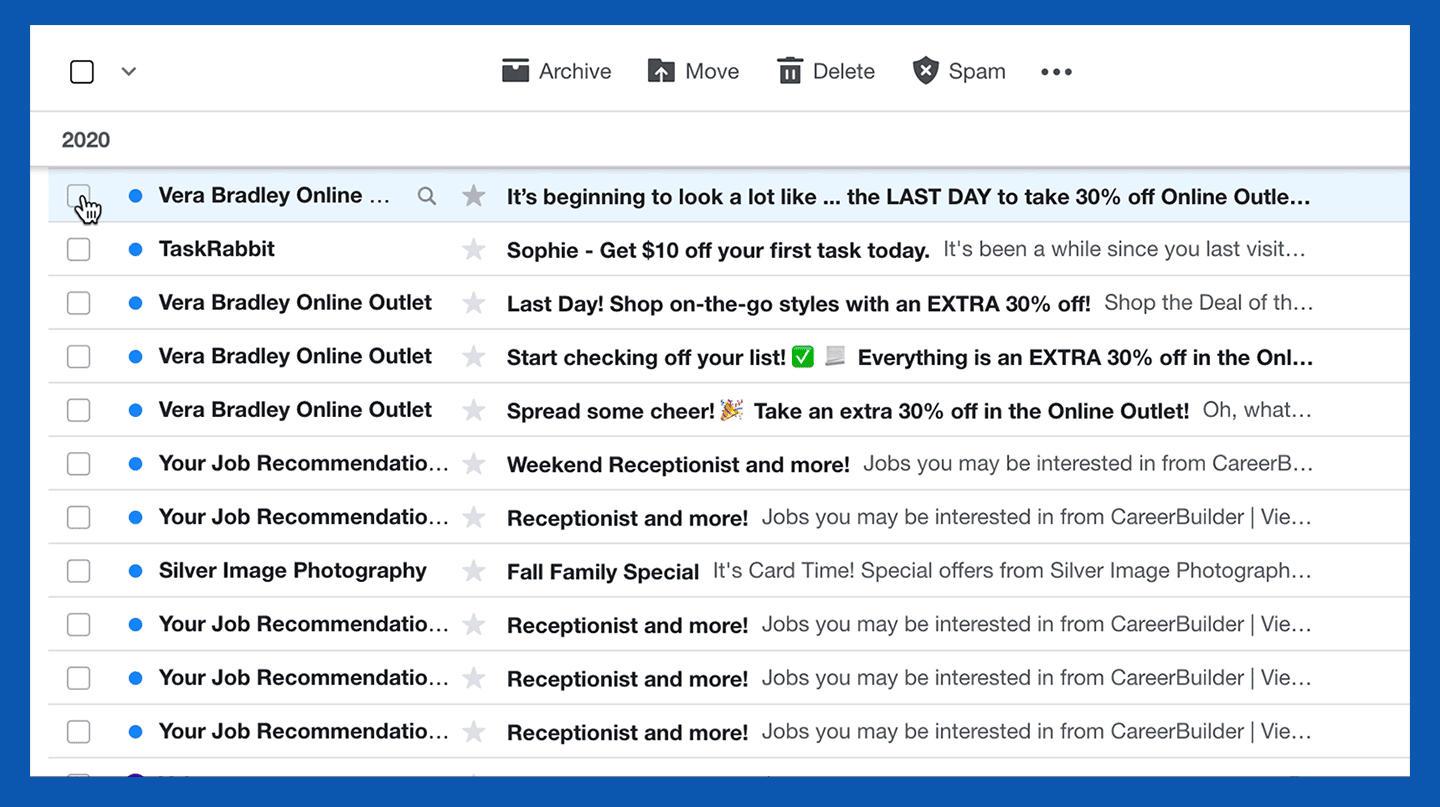 You'll also be offered to unsubscribe rather than mark a letter from a mailing list as spam. In this case, you'll no longer receive messages from the email list if you choose Unsubscribe. When you choose Report as spam, the message will be marked as spam and moved to the junk folder.
Here's how to get rid of spam emails in Yahoo! Mail on your iPhone:
Tap an email to open it or select a few emails.
Tap the More icon > Mark as spam.
You can also unsubscribe from mailing lists. Here's what you need to do:
Tap an email to open it or select a few emails
Tap the More icon > Unsubscribe.
How to stop spam emails on Gmail
While you can't permanently stop spam emails on Gmail, you can fight with junk mail efficiently. In addition to the Mark as spam and block options we mentioned earlier in this article, it's useful to know a way to delete existing spam emails in your inbox in bulk or mute them. Now we'll show you how to do that.
On your Mac:
Go to your Gmail search box, type Unsubscribe, and hit Return. You'll see a list of potential messages that you want to unsubscribe from.
Select all emails using the small square box at the top left corner.
Click on the three dots in the header to find an option to Mute these senders.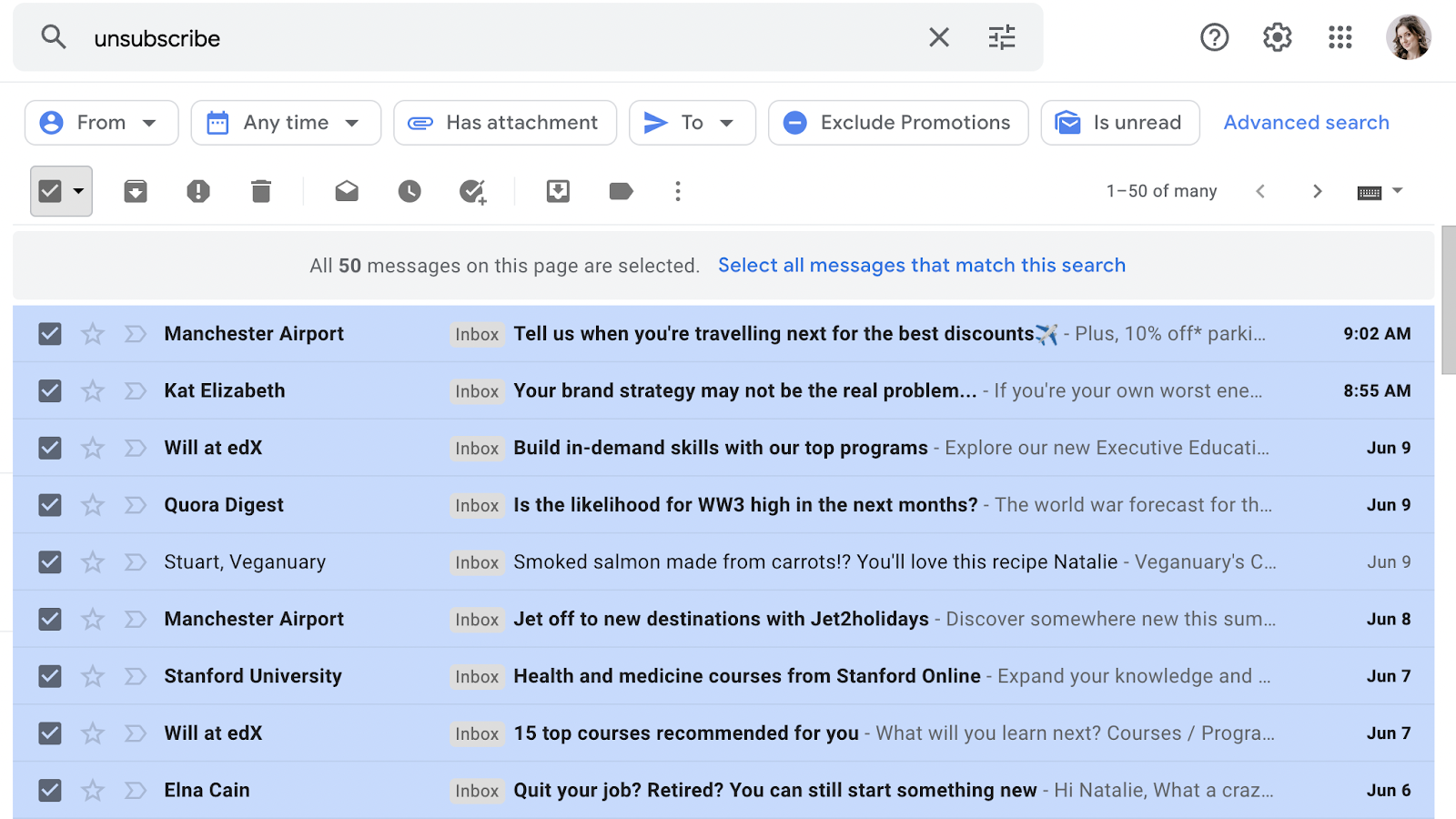 All of these messages will be archived and deleted from your inbox. If you still wish to see them, go to All Mails in the left column, where you see your inbox, and look for the emails labeled as Mute.
On your iPhone:
Open Gmail app.
Choose messages you want to mute (press and hold it with your finger).
Tap three dots in the toolbar above your inbox > Mute.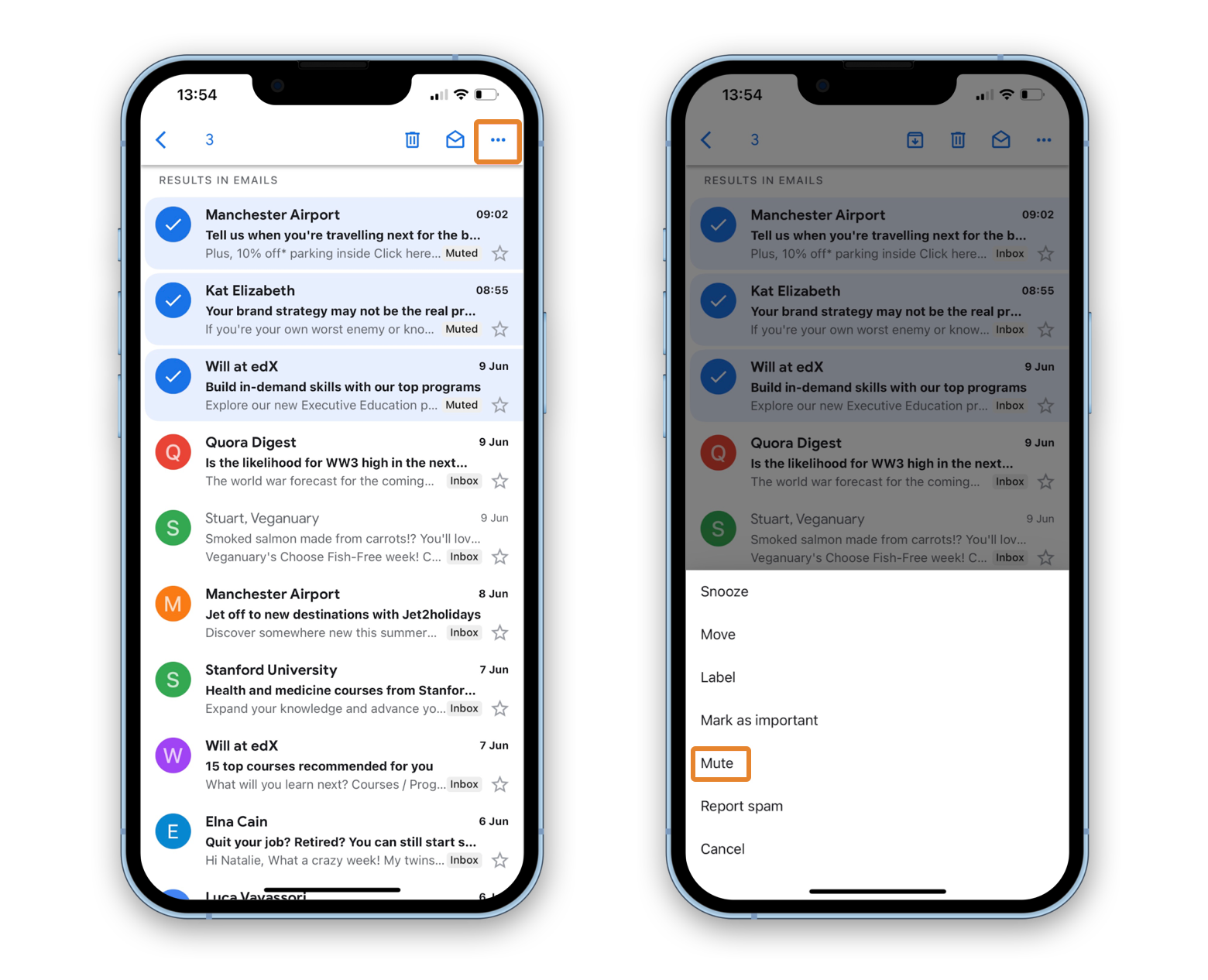 Now you know how to stop unwanted emails
Spam is annoying and sometimes even dangerous but there are many ways you can fight it. Email clients such as Apple Mail, Gmail, Yahoo! Mail, Canary Mail, and Spark Mail offer some junk email management features you can use. On top of that, remember that CleanMyMac X can help you keep your Mac safe from malware and safeguard your privacy while using it. CleanMyMac X along with Canary Mail and Spark Mail are available via Setapp, and you can try it for seven days free.