How To Unsubscribe From Apple News+
Very few people would argue that they don't get enough news today. In fact, we're surrounded by information streams, whether those come from TV, newspapers, magazines, news websites, or social media. We read a little bit here and watch a little bit there all the time.
That's why it's difficult to commit to any one news source. We want to know it all! In the early 2000s, this problem was solved by the growing popularity of RSS feeds, which let us combine all the media into one central place. Today, a somewhat similar solution, but for professional (i.e. paid) media, is offered by news aggregators like the Apple News app.
What's Apple News+
Since its launch in the early 2019, Apple News+ presented itself as a way to read the world's best publications, from The Wall Street Journal to Los Angeles Times, in one convenient app across your devices.
Is Apple News free? While the Apple News app has a free tier, which lets you read select stories and news, to get access to the full catalog of 300-plus titles, you have to subscribe (with a one-month trial) for Apple News+, which would cost you $9.99 a month.
What's great about the Apple News subscription is that you not only get access to publications cover-to-cover but also their audio versions, offline syncing, and family sharing (up to six people).
However, if you've been affected by The New York Times leaving the Apple News platform recently or you just don't find enough value in the news you find there, or you want to support a certain publication directly, you might wonder how to cancel Apple News Plus subscriptions.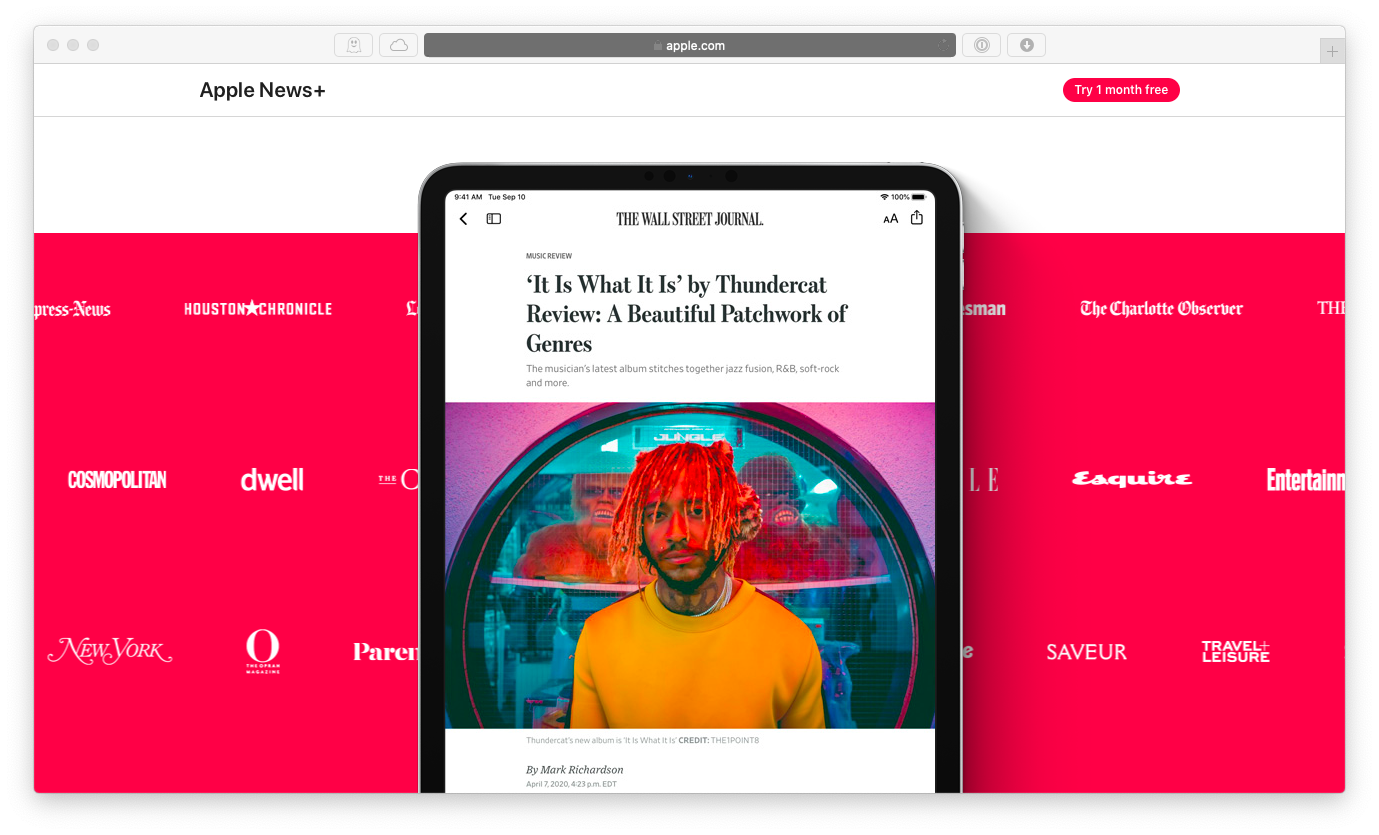 How to cancel Apple News+ subscription on iPhone and iPad
Apple cancel subscription options can be accessed from iOS, iPadOS, macOS, and tvOS. While they are not purposefully hidden, finding them is not easy either. On iOS or iPadOS:
Launch the Settings app

Tap on your name to open Apple ID preferences

Select Subscriptions

Find Apple News+ among your other Apple subscriptions and hit Cancel Subscription (or Cancel Free Trial)
In some cases, if you're running iOS on your iPad, you might not find the Subscriptions tab. Instead:
Open Settings

Tap View Apple ID

Enter your password

Go to Subscriptions to manage subscriptions Apple has on file

Choose any Apple News app subscriptions

Select Cancel Subscription (or Cancel Free Trial)
How to unsubscribe from Apple News+ on Mac
When it comes to Mac, you might think that to manage your Apple News subscription you need to go to the Apple News app, but it's not so. In fact, the whole process is much less user-friendly than it needs to be:
Launch the App Store from your Applications folder (or go to the Apple logo in the menu bar ➙ App Store…)

Click your name at the bottom

Up top, select View Information

Enter your password and then Sign In

Scroll all the way down and next to Subscriptions, choose Manage

Hit the Apple Cancel Subscription button

Confirm the cancellation
If you're still using pre-Catalina macOS, you can also follow essentially the same process from iTunes, if you prefer.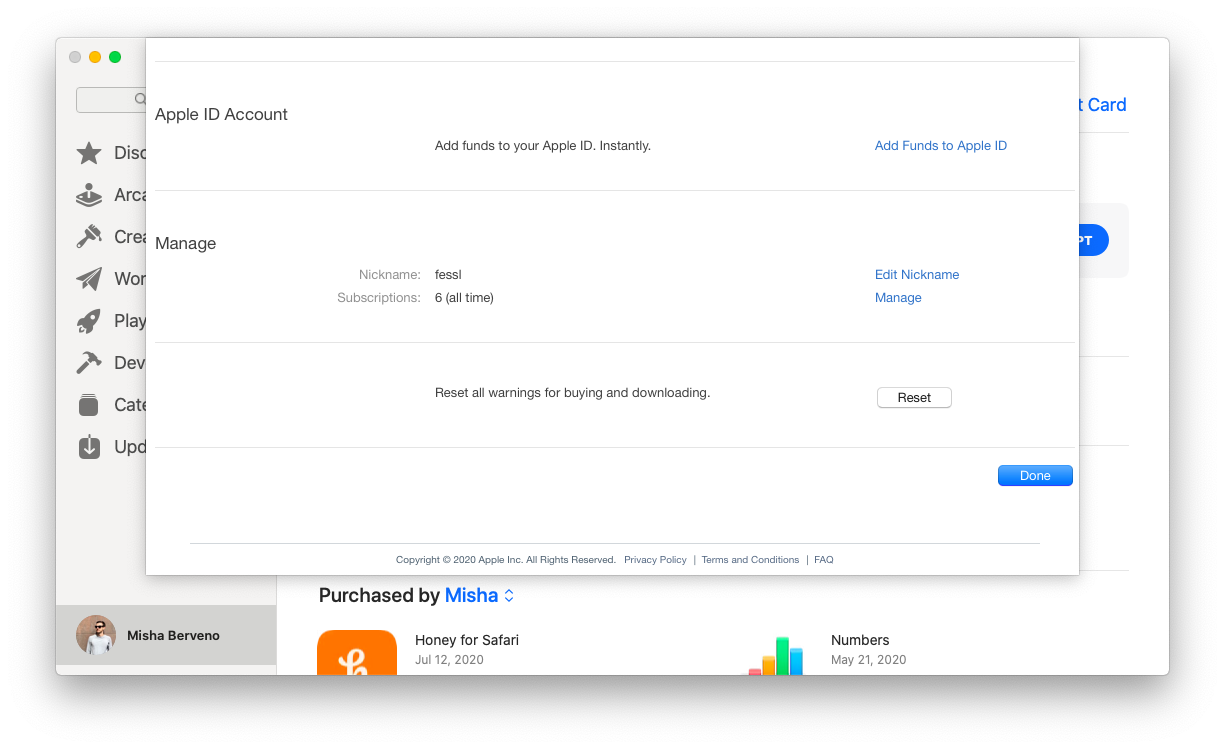 How to cancel Apple News+ subscription on Apple TV
While it's not likely that many of us read news primarily on Apple TVs, it's still possible to cancel your Apple News subscription there — it's even easier to do than on your Mac:
Click Settings on your Apple TV

Select Users & Accounts

Under the Manage sections, locate Subscriptions

Choose any of your Apple News app subscriptions

Proceed to Cancel Subscription
Better alternatives to Apple News+
Even after you cancel Apple News+ subscription, you'll still be able to read a few daily personalized stories chosen by Apple's editors, listen to the Apple News Today podcast (with CarPlay functionality), and access some local news.
However, most news aggregated on the free tier of the Apple News app would without a doubt be of lower quality than you've come to expect from its paid counterpart. But what are your alternatives?
Naturally, you could subscribe to all your favorite premium publications directly — The New York Times, The Wall Street Journal, The Washington Post, and many more are there to inform you with high-quality, fact-based news. While supporting journalism is a good thing, it would be certainly more expensive than an Apple News subscription, especially if you like more than one publication.
If you're not overly devoted to any single news source, there's another way to stay up to date without spending a dime. Since nearly every newspaper or purely digital news website offers a certain number of articles per month that could be read for free, you should simply create a collection of the sources you like and cross-read the best materials from them all. But how do you keep on top of all these updates?
News Explorer is one of the most powerful news readers available for Mac. You can easily add as many publications as you like, and this app would track every update for you automatically. Read all the sources at once or check them individually. It's also possible to separate sources by themes, send them to your friends, discover new websites based on your interests, and even read on the go with the companion iOS app and stellar iCloud sync. Finally, a dark theme makes reading at night before you doze off easy on your eyes.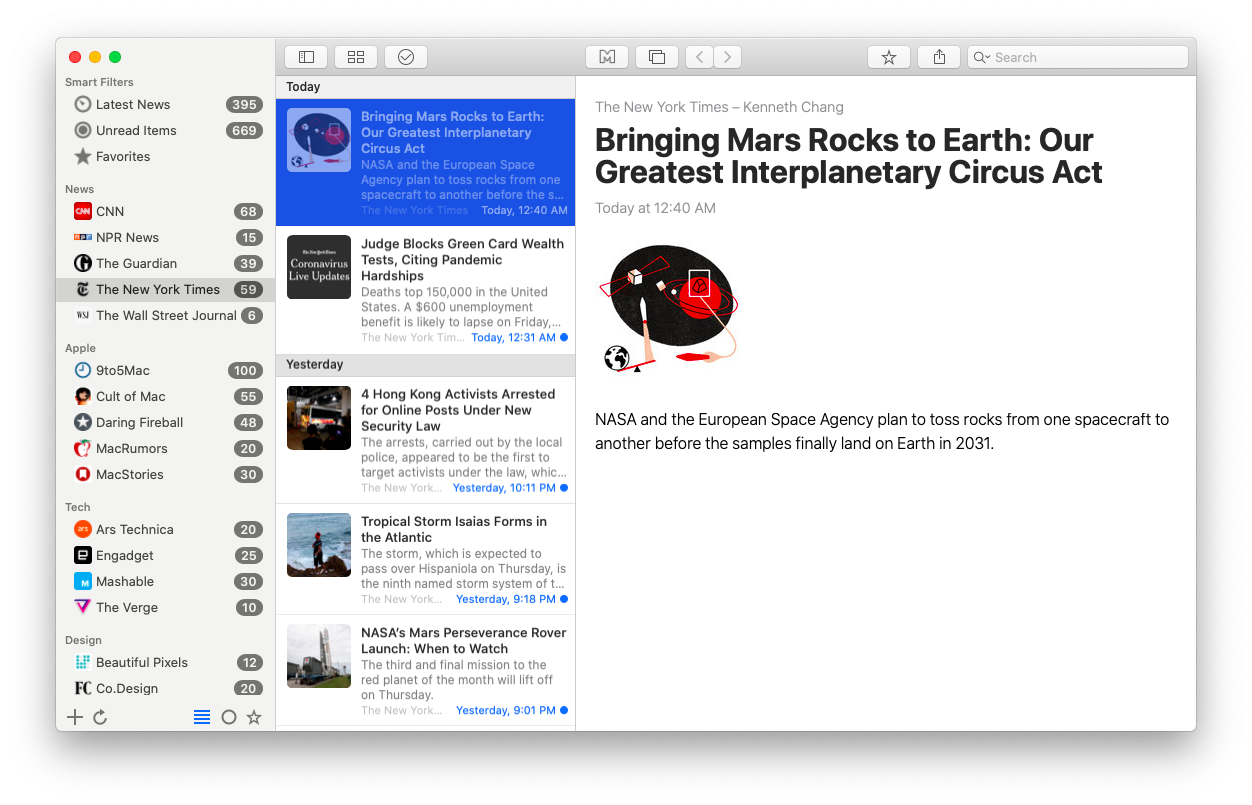 Today, Apple News+ has become a major player in the media landscape. Some say it's for the better, some say it's for the worse. It's up to you to decide! You should definitely sign up for a free 30-day trial and see how you like it. But it's also important to know that there are more open alternatives available. You can still get all the news you need and much more from such apps as News Explorer which boast much more flexible features (e.g. adding any independent blog to your news stream).

Best of all, you can access News Explorer absolutely free for seven days via a trial of Setapp, a platform with more than 190 essential apps that simply elevate your everyday interactions with your Mac, from downloading anything you want online (Downie) to mounting any cloud storage as a local drive (CloudMounter). Try them all right now at no cost and see what you've been missing!