Sounds good? Well it looks good too.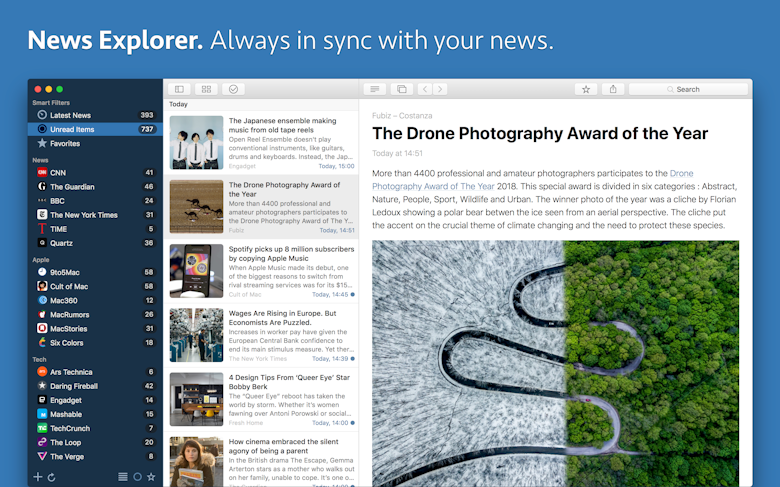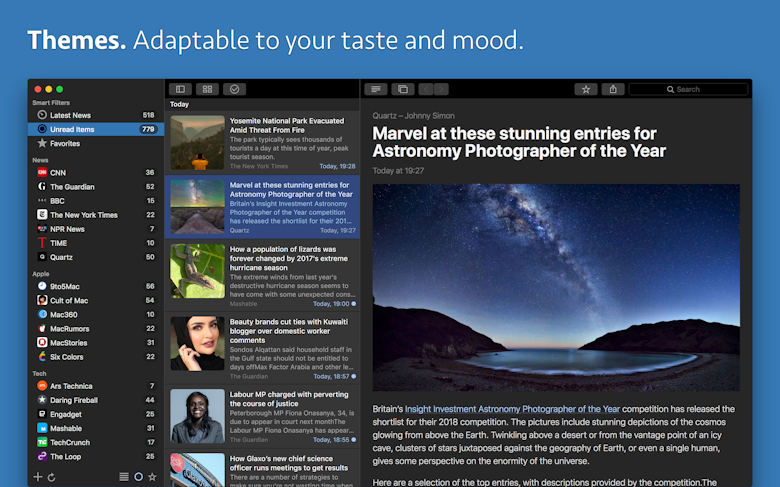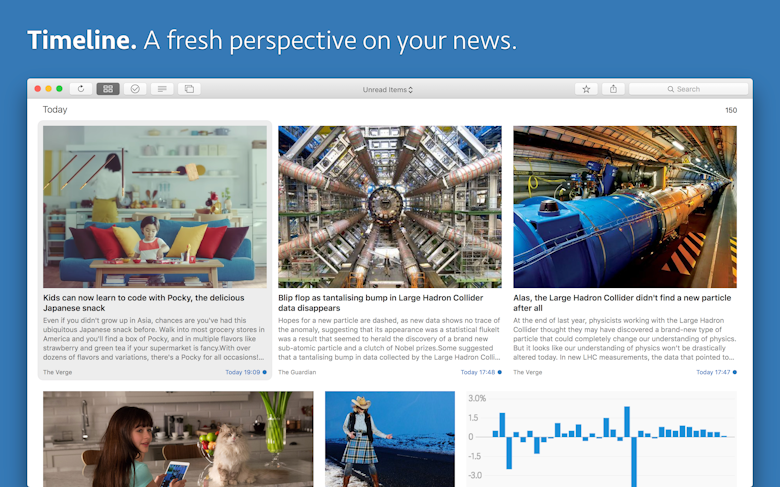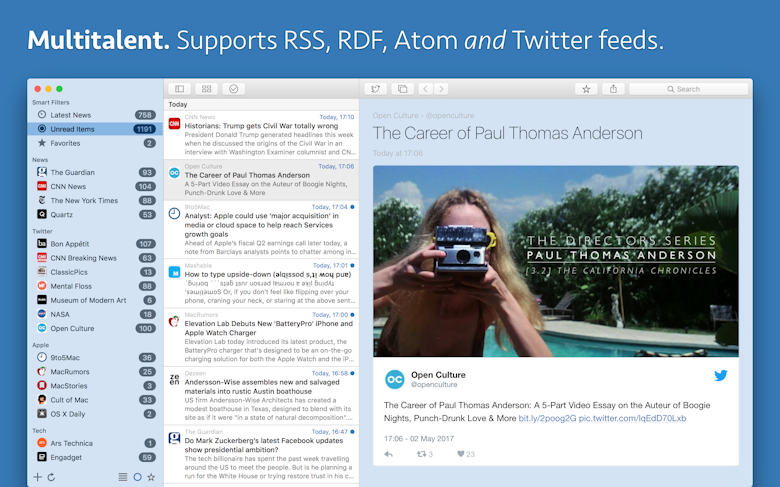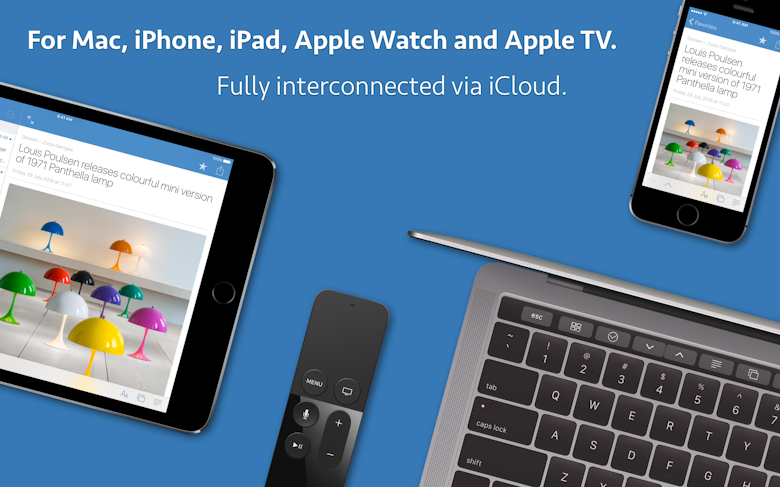 News Explorer features
All news in one place + A-level iCloud sync
Gather all your specially-tailored news into one place, easily accessible. Set news feed to your needs. The desktop RSS reader app offers excellent iCloud synchronization. Enjoy having all your news and important content at your fingertips!
Spread the news that's worth sharing
Found the item you feel like sharing? Send any news article and its images if needed via email, FB, Twitter, etc. Add News items to Favorites to save them for later. Status changes are synced.
Streamlined reading + customization
Get greeted with a fresh list of unread articles or apply any of the other smart filters. Arrange your feeds as you wish. Determine where to apply a smart filter to view in a click. You'll adore the interface simplicity and regularly rush to take this RSS reader online.
Easy, rapid and consistent setup
Add new RSS and Twitter feeds within seconds. To manually add, type a feed URL or a site URL with RSS or Twitter autodiscovery. To make it simpler, just hit an RSS feed link on a page or other source.
Straightforward, intelligent feed search
Use the feed search to discover new feeds, it's the most rapid way. Type a search phrase and you'll see all matching feeds. The app delivers last-minute news headlines, complete with a summary. So, you never miss a thing.
Choose the themes you fancy
Boasting a fully-customizable layout, the app can be adjusted by setting the best matching theme. Select the preferable theme. A dark theme will seem appealing to dark color-lovers. If needed, finetune the font style and the article viewer's size.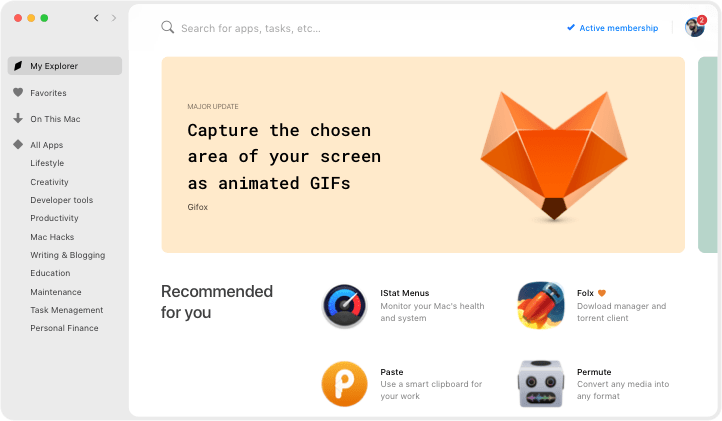 We love Setapp
---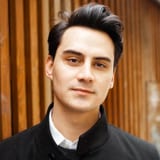 Very impressed with World Clock Pro @setapp @minimuminc. Making light work of time differences 🤘yew. How MacOS still doesn't have some kind of digital clock widget is mind boggling.
jessengatai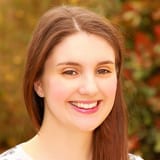 I have used Endurance (http://enduranceapp.com ) which is on @setapp to try and extend my battery life, 12 hour flight from Vienna to LAX and I spent about 8 hours working on an essay - not bad going!
Rosemary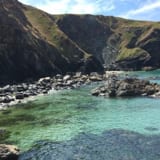 Wow just downloaded Setapp for my Mac - the value here is amazing. Some of the apps cost more than the monthly subscription alone and there are some amazing apps like Ulysses, RapidWeaver etc. @setapp
Mark Mitchell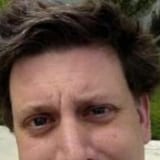 Discovered @PDFpen via @Setapp. Worth it just for the stellar OCR job it does on poorly-scanned assigned readings. Now to start playing with all those PDF editing features...
Nate Dickson