Best Mac tips, tricks and timesavers
One of the best things about macOS is you can download a huge number of apps that do magic to your Mac, making it better, faster, and stronger.
When you get a new Mac, you need over 50 apps that can help you get all sorts of things done. Manage your money. Declutter your hard drive to keep your Mac fast. Make amazing memes that go viral on Twitter. That's a lot of work you shouldn't be handling on your own.
The most popular types of apps that people love are those that create shortcuts, almost like magic, making your Mac even more efficient. Perfect for Mac power users, such tools are indispensable when you really need something that is going to take your Mac experience to another level.
Organize menu bar items
Mac desktops can get pretty cluttered. Even a few weeks of allowing documents, files, downloads and app shortcuts to pile up can leave anyone wondering where they last saw something they needed. It can seriously get in the way of productivity when you have to search all over your desktop or deeper in your Mac only to find a single file.
One way to get around this problem is to keep your desktop menu items organized. Unfortunately, doing this manually can take hours – the time that you most likely don't have.
In a perfect world, there would be a custom menu bar that shows only those items you need for your work. And guess what, there's a tool that can take you to this world. Bartender is an app that acts as a mini menu bar of its own, letting you choose which icons stay in the main menu bar and which go into the collapsible bar. Reduce desktop clutter, make your own hotkey sequences, create new shortcuts on your keyboard, and keep an eye on apps – it's all about working the way you want. Fast.

Keep your Mac awake
There are always going to be times when you want to keep your Mac awake. Playing a game, watching a movie, YouTube or Netflix – your Mac taking a nap isn't that convenient when you need it to stay alert.
Of course, your smart Mac can solve the Sleep Mode problem. Whether it's a presentation, a video, or a recipe you need to focus on, there are ways to keep your Mac awake until you've finished what you're working on.
The first option would be to do it manually, adjusting Energy Saver settings in System Preferences.
Alternatively, you could apply Terminal command: Applications > Utilities > enter command caffeinate. Both require some digging. Both are time-consuming.
A nice and easy way to prevent your Mac from sleeping or dimming is to use a simple utility app like Lungo. You can switch it on or off whenever you want, adjust timescales for keeping your Mac awake, even set it to launch automatically when your Mac switches on, depending on how often you are going to need it. Magic.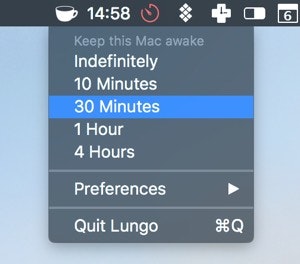 Improve how you copy and paste
If you were to name the most useful hack you can use when working on a Mac, what would that be? For many of us, copy and paste is the answer. We save ourselves countless hours of work with that one simple process.
It does have one serious limitation, though. Most people only know how to paste the last thing they copied. But what if you suddenly realize you've copied something really important hours ago, but there were multiple other pieces of information copied since then? Is there any chance you can get that first one back?
The easiest way to copy and paste smart is to use clipboard manager solutions like Paste. When you need to simultaneously copy and paste multiple items and get back the stuff you've copied before, a small app that does it all could be a life-saver. Paste automatically keeps everything you have copied regardless of its format – text, pictures, screenshots, links, and others. You can also benefit from intelligent search built-in, numerous shortcuts, clipboard sharing tools, and several other invaluable features.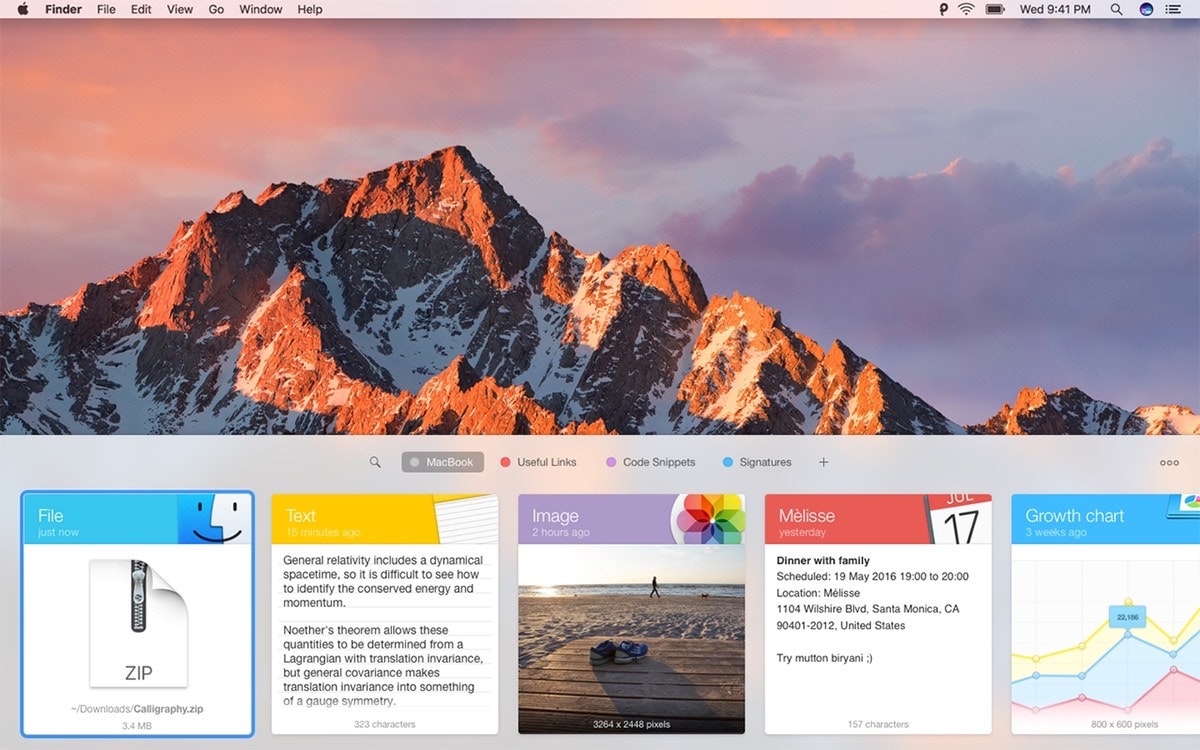 Store and share your files smart
Create, store, share – that's the duty cycle each of us encounters when working on a Mac. Not everyone has a seamless experience, though.
One of the common problems with storage is you never get enough. Luckily, every Mac power user knows that there are good solutions to solve that, CloudMounter being one of them. The app easily connects cloud storages to your Mac, so that you can deal with files on your cloud server just as with local ones through Finder. As a result, you get unlimited storage space that you can rely upon as long as there is an Internet connection. Plus, CloudMounter encrypts your sensitive data for extra protection. Read also: how to clean storage on mac.
Another pain point is the ability to share files confidentially, using the cloud hosting service of your choice. That's where Dropshare comes to help. The app allows you to upload files with drag-and-drop functionality in bulk, whereas the links you share are password-protected and can be set to auto-expire.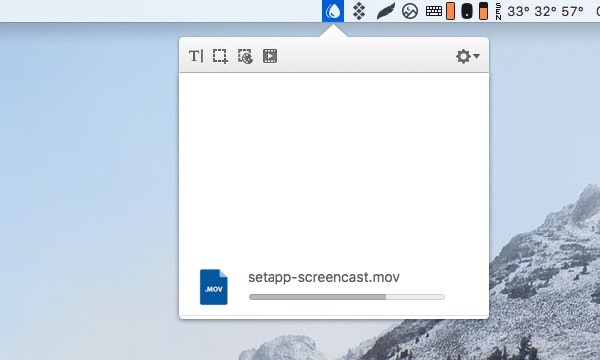 Having magic tools for your Mac isn't enough, you also need to keep them at hand. Otherwise, you'll simply waste time, digging around.
If you're using Setapp, which has all the apps reviewed above, you can benefit from Favorites – the section of the desktop that collects the apps you regularly use. Just mark those with a heart and enjoy your curated collection.