The best legal 123movies alternatives in 2023
Ever been curious what 123movies is all about? Like many other streaming services not named Hulu, Netflix, or Amazon Prime, 123movies.com may seem like a scam. It's definitely not!
Here we'll discuss what the 123movies site is all about, which sites like 123movies exist, and some 123movies alternative options you should consider if you're just not sold on 123movies.
What is 123movies
We can tell you this much right off the bat: 123movies had far more than 123 movies, and there were definitely more than 123 movies free on the site!
The official 123movies site launched in Vietnam as a repository of high definition movies from major motion picture studios. The movies available on 123movies were never supposed to be there. The pirated content was meant for paid services like Netflix, not free distribution. The MPAA (Motion Picture Association of America) complained about 123movies hosting pirated content.
Has 123movies Been Shut Down
Yes, but there are now several 123movies websites clones which have taken the name 123movies in an attempt to entice clicks. There is no official 123movies site left up.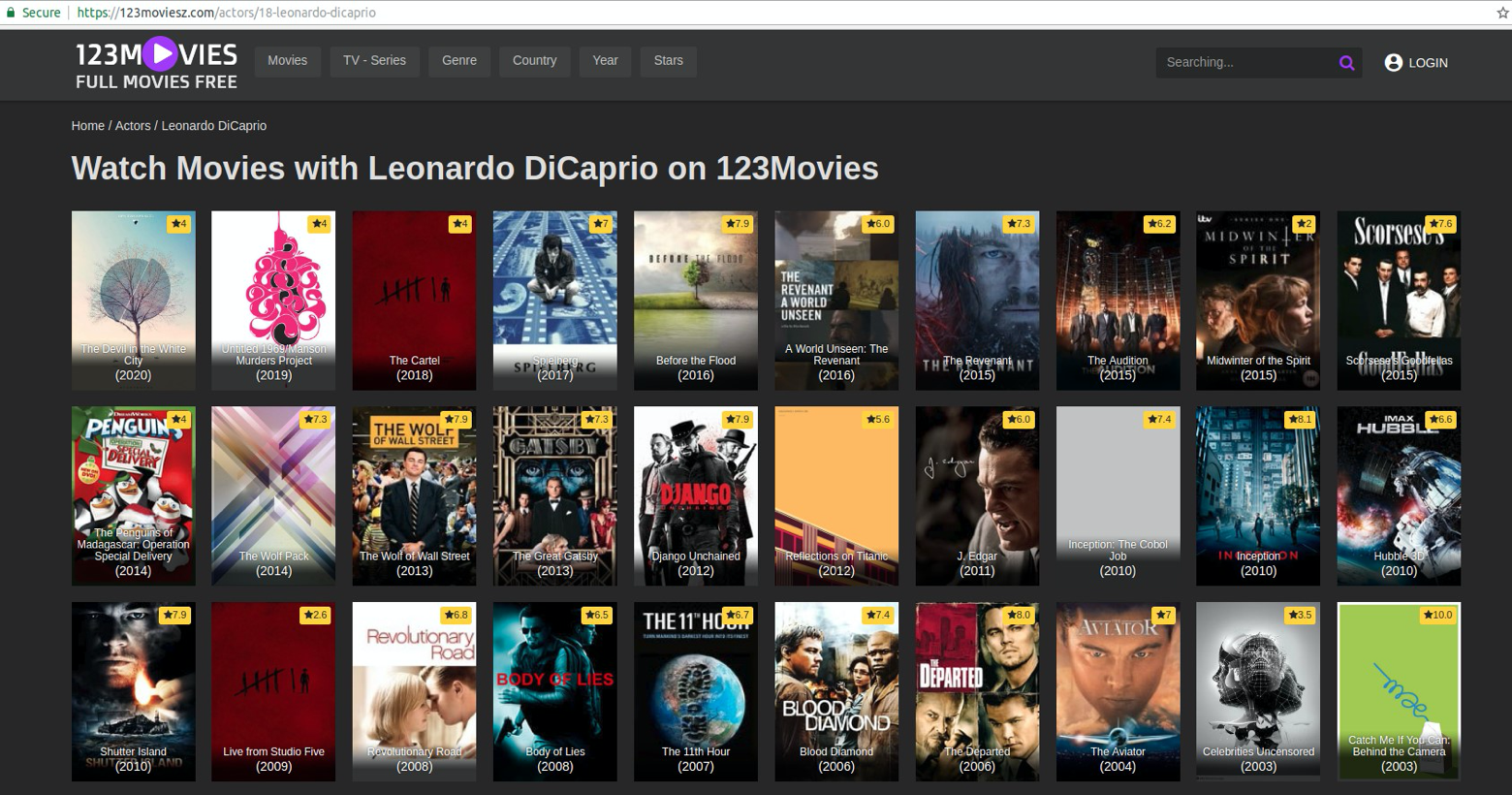 What is 123movies New Site Name
123movies had several iterations and name changes before finally being shuttered in 2018; the last 123movies new site name was GoMovies.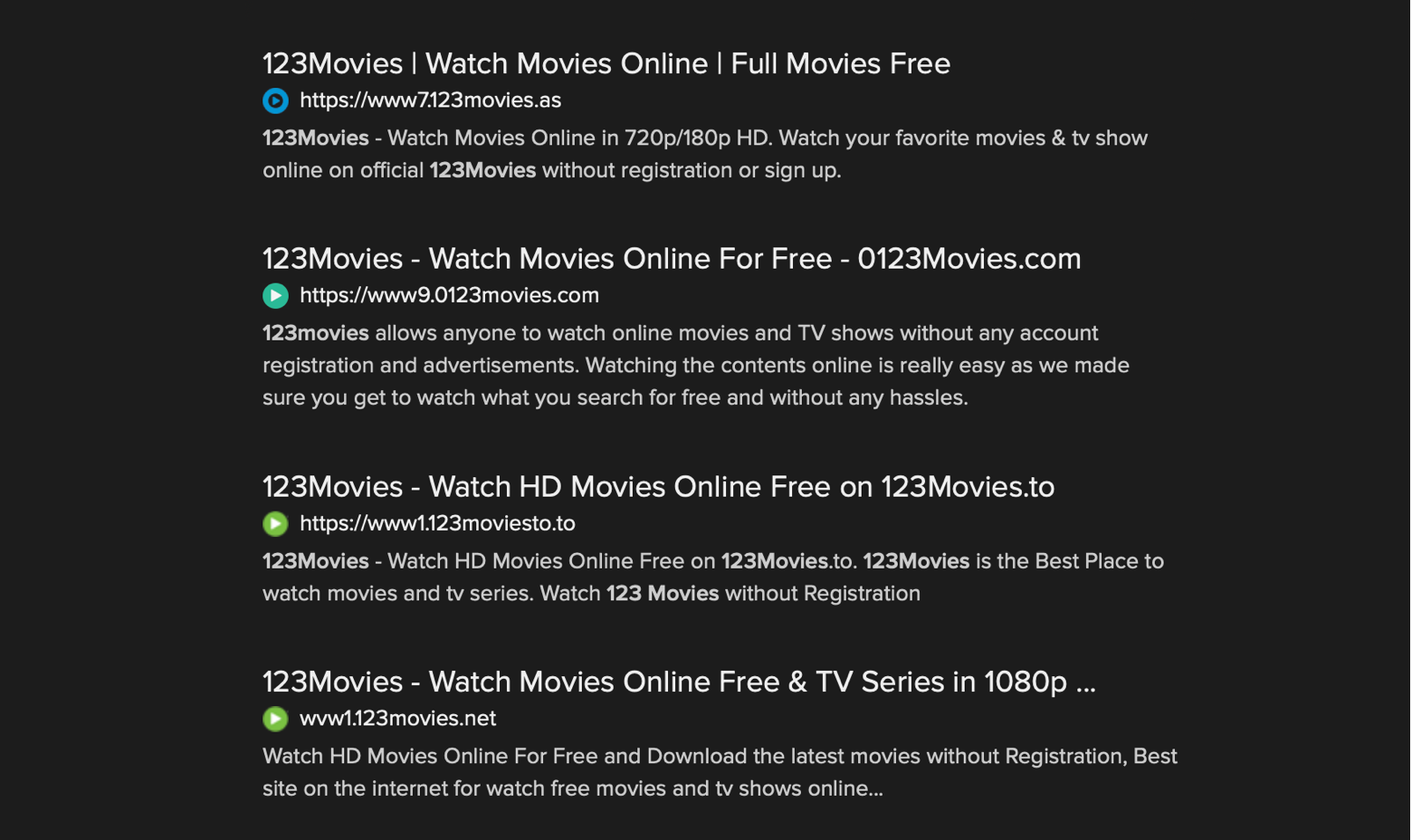 Is 123movies a Safe Site
The original site asked that you use a VPN to access it in an attempt to keep you safe from government inquiry, as the site was illegal in most countries.
Another huge risk is malware. Hackers love to use streaming and torrenting sites like 123movies and its clones to seed malware to the world. If you're going to take the risk, it's advisable to have an app like CleanMyMac X, which has a really handy malware tracker tool you can use to scan your Mac for malware, and remove it with ease.
CleanMyMac X can also help you clean up your hard drive, a great tool for those of us who like to download tons of movies!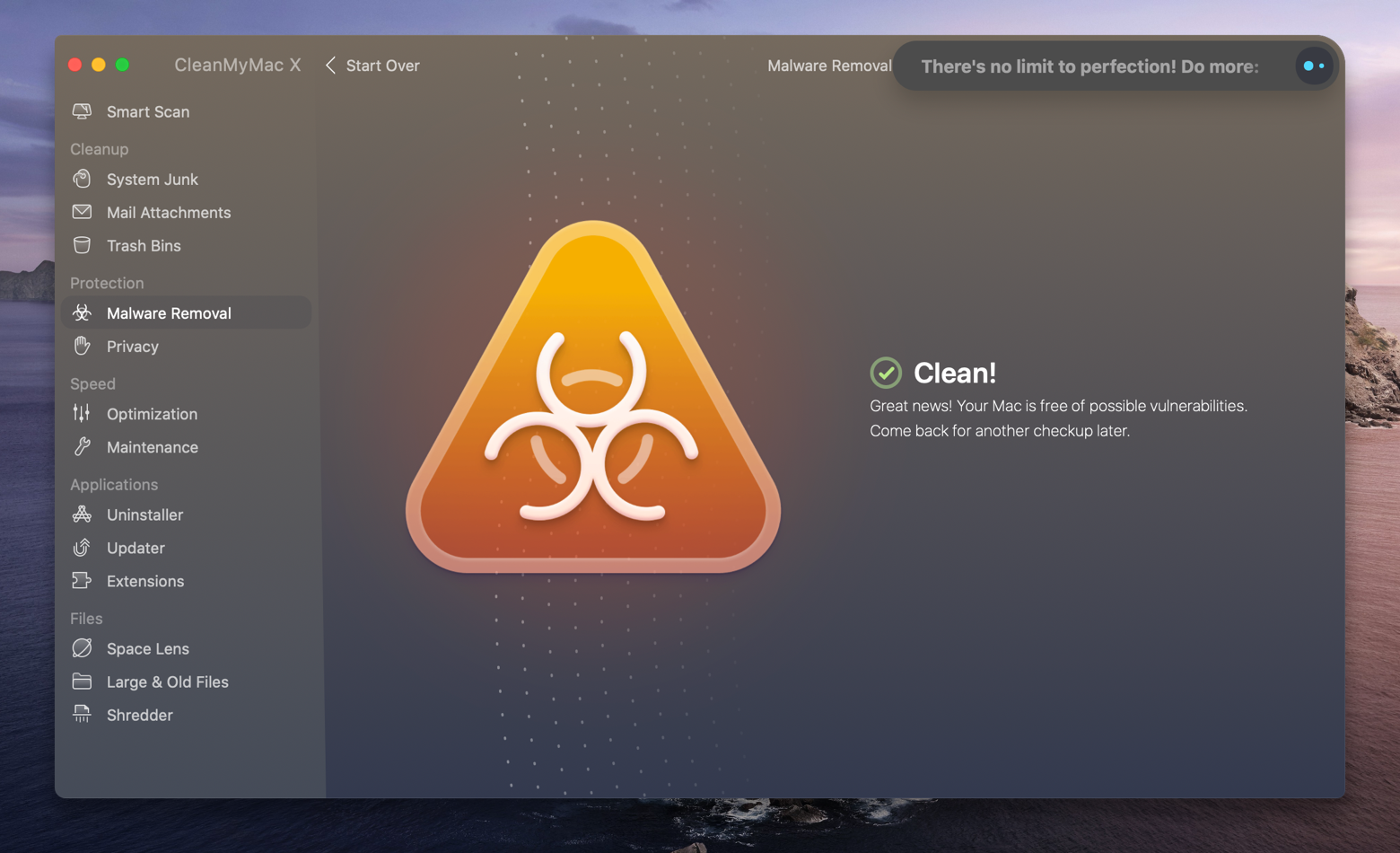 Is It Legal to Use 123movies
You may be wondering "is it illegal to use 123movies?" or "is 123movies legal?" The answer is complicated. Because it's pirated content, the legalities of using sites like 123movies are murky. You're risking legal action by streaming or downloading pirated content. It's a good idea to avoid this type of activity altogether, especially with so many excellent legal streaming services available.
Best Legal 123movies Alternative Sites
The main attraction for 123movies alternatives is that they are legal. This should be the main reason you choose to stream content from the sites listed below. Rather than risk fines – or worse – it's advisable to find sites that support streaming content legally.
Keep in mind not all streaming services are the same. Most have unique, original content you can only find on those platforms, and some are tied to studios or production companies, and have exclusive rights to stream older shows and movies. HBOMax is a great example; it's tied to AT&T and Warner Media, which owns shows like Friends.
Streaming services also demand excellent WiFi connectivity, which is where an app like NetSpot comes in handy. It carefully monitors your WiFi in real-time, and provides a glimpse into how your home or office WiFi signal is performing. When you notice your streaming content buffers, or won't load, it's typically your WiFi signal letting you down. In most cases, simply switching your WiFi signal or channel can improve your streaming experience dramatically.
Here are some excellent options for streaming media in 2023:

Amazon Prime Video
There's a lot going for Amazon Prime Video. First, it's an add-on for Amazon Prime, so you get free one or two day shipping on tons of items with Amazon as well as the streaming video options in Prime Video.
And there's a ton to watch on Amazon Prime Video. IT has a constant stream of movies coming onto the service as well as original content like Jack Ryan and The Marvelous Mrs. Maisel for subscribers. It's also edging into the TV subscription realm, allowing you to add services like HBO onto your Prime Video membership.

YouTube
YouTube has a paid tier, but it's quite expensive and a lot more like traditional TV service than a streaming media option. At $40 per month or more, it's something only those looking to supplant their cable subscription should consider.
Elsewhere, YouTube has excellent options when it comes to user generated content. You can often find older content housed on YouTube as well, or snippets of shows and movies uploaded to the service. A great example is the show "How IT's Made," which uploads content to YouTube while entire shows live on services like Hulu.
Most of the content is not professionally made, but it's an avenue for streaming content. It's an especially good option if you love documentaries, as many unheralded – but excellent – documentaries find their way to YouTube.
You can also use YouTube a bit like 123movies. Apps like Pulltube and Downie have excellent options to download content from sites like YouTube. All you need is the URL of the content you're looking to download, and the apps do the rest.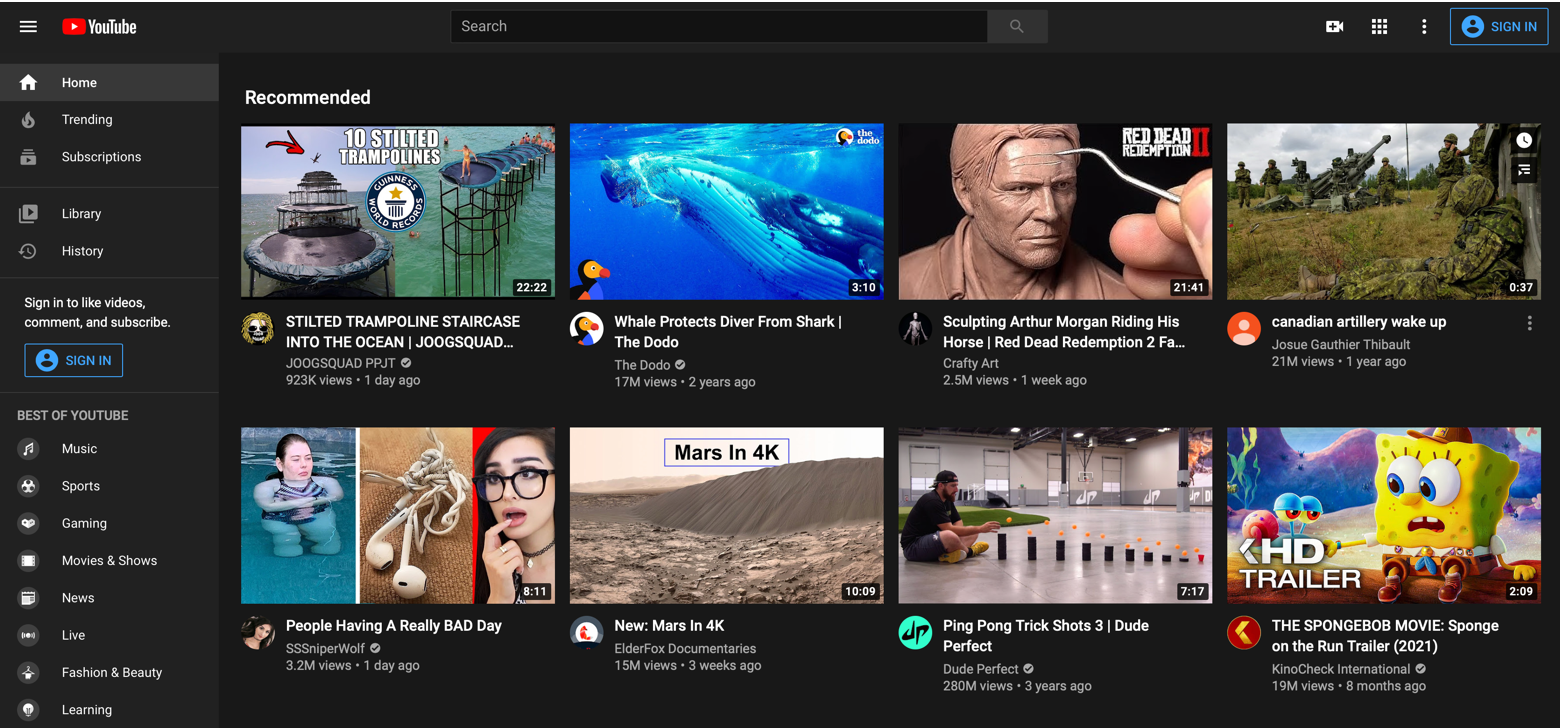 Netflix
How can we have this list and leave Netflix out?! The most recognized and ubiquitous streaming service there is, Netflix is a class leader in most regards. It's one of the most cost effective options around, has a ton of excellent content, a seemingly endless supply of original shows and movies – and you can watch Netflix offline legally on Mac.
Netflix has a deep catalog of older shows and movies beloved by many, but makes its name on original content like Stranger Things, Tiger King, and Umbrella Academy. The service can be shared with multiple people having access, and lets you watch shows anywhere you like.
You can download shows via an app named Capto, an excellent screen recording tool for your Mac. You can record and download entire shows, or clips, and watch them anytime you want. So long as you keep the content for yourself and don't distribute it, Capto is a great option for downloading and watching Netflix offline.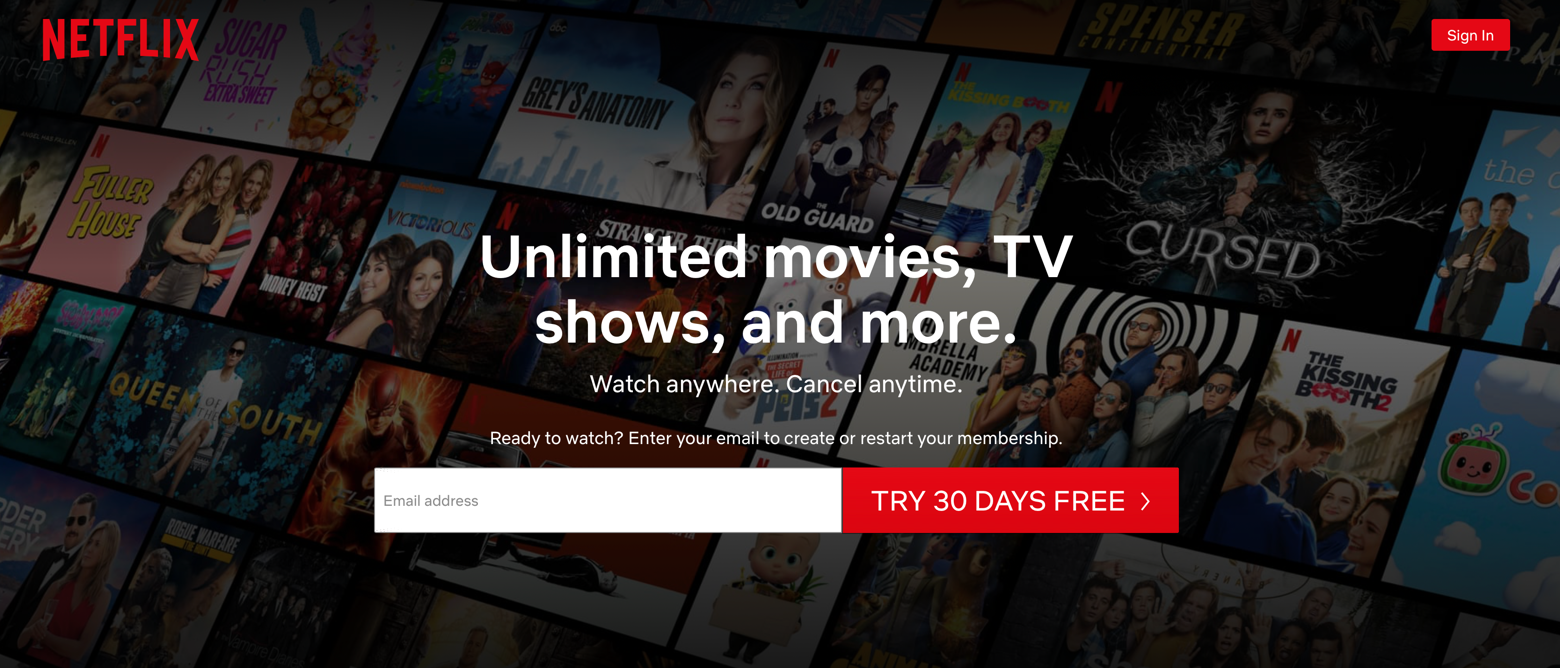 Hulu
When you're ready, we've got a great 'how to get started with Hulu' guide that will get you up and running with the service in no time.
Hulu is an awesome option for those looking to stream older TV shows as well as original content. It's got award winning shows like The Handmaid's Tale, and older TV shows like The Simpsons. It's also part of the Disney Plus streaming package, which includes Disney Plus (of course) and ESPN (including ESPN Plus).
The most basic Hulu package is only $6 per month, though it does have commercials. Happily, those commercial breaks are limited, and there's typically only one commercial rather than the 5-6 you'd get with traditional TV service. If you want the full Disney Plus package, it's $12.99 per month.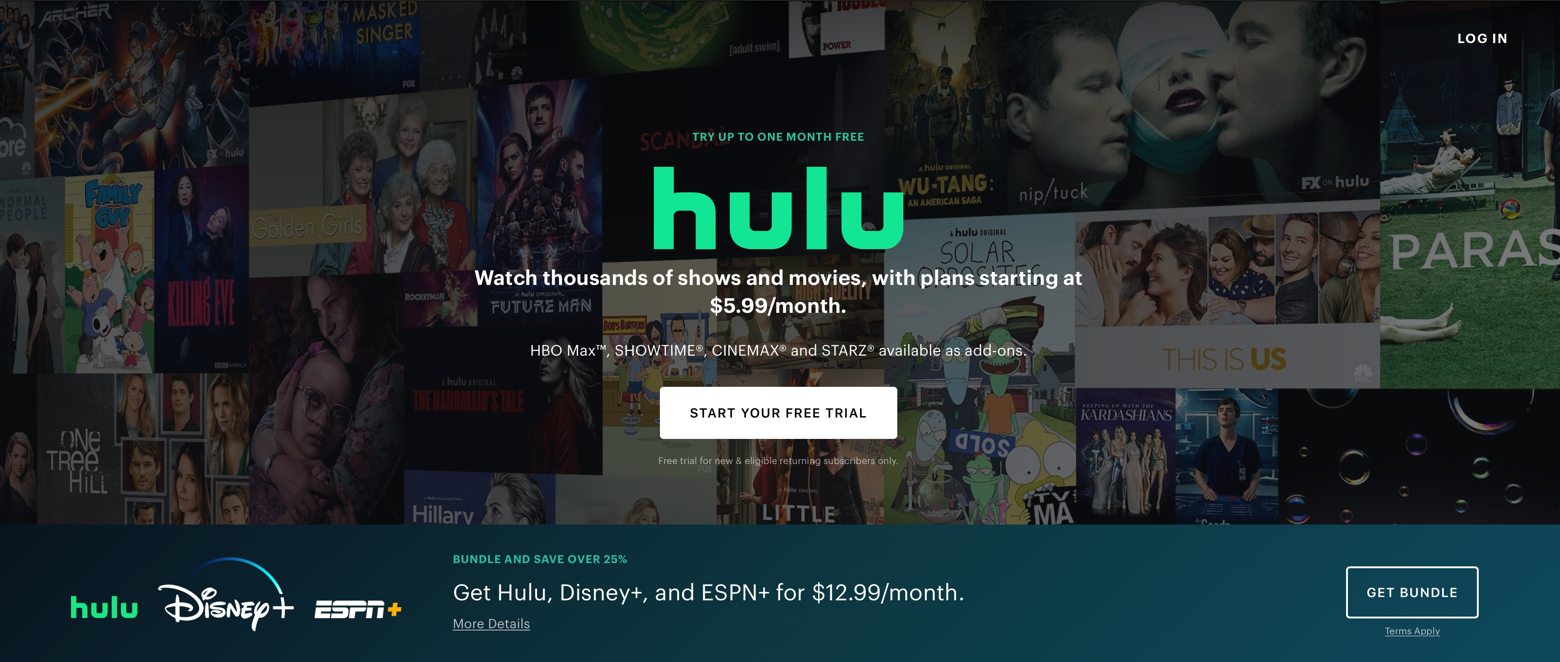 Roku
Roku is a bit more platform than streaming service, though it checks all the boxes. It has both free and paid options, tons of content, and a mix of older and newer shows. If it's lacking in any way, it's the service's dearth of originals.
It's a bit like Prime Video in that you can add premium channels like HBO. It's Roku Channel is a solid stream of older TV shows and b-grade movies, but it's all entirely free to stream. Unfortunately, Roku is dependent on apps from studios or networks for content, making it difficult to pin down where free and paid content lines are. Each service has its own options.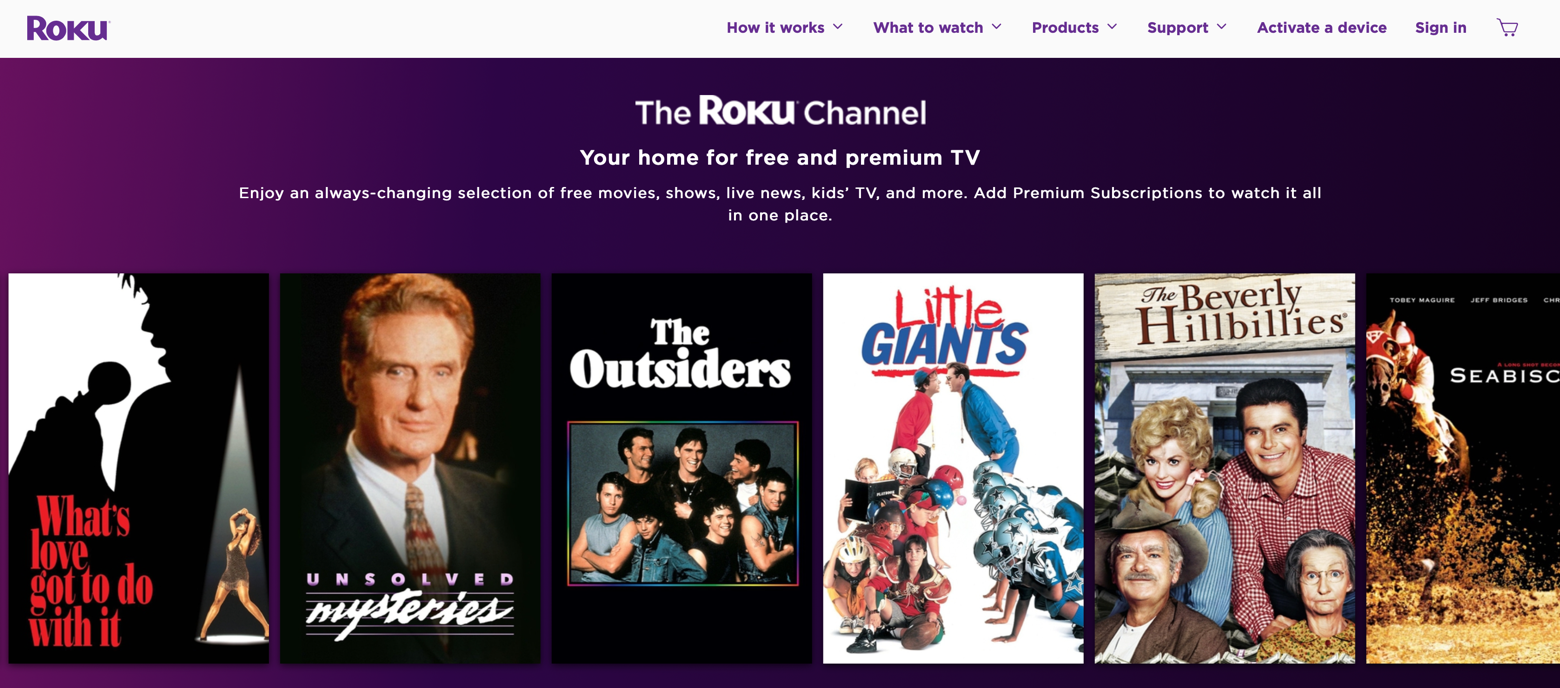 All of these services are available on the web. If you want to cast the content to a smart TV or Apple TV, we think JustStream is an excellent option. It lets you quickly cast content from your Mac onto a smart device, so you don't have to re-discover content in an app; just stream on your Mac and send it to your TV!
Conclusion
Streaming movies and TV shows has never been as popular as it is now. It's a lot of fun, but you need to make sure your Mac is running smoothly on a great WiFi signal using apps that make your streaming (or downloading) experience the best it can be.
All of the apps mentioned here are free as part of a seven day trial of Setapp, a great suite of productivity apps for your Mac. In addition to CleanMyMac X, JustStream, Capto, NetSpot, Downie, and Pulltube, you'll get immediate and unlimited access to over 200 other excellent Mac apps. When the trial is over, Setapp is only $9.99 per month; a much better deal than most streaming services, so why wait? Give Setapp a try today!