How to clean install macOS Monterey
macOS 12 Monterey is here and we can't wait to give it a try. As Apple rolls out new operating systems, it packs them with enhanced privacy, app upgrades, and stunning features. Starting October 25, 2021, you can get your hands on Shortcuts, Universal Control for cross-device work, SharePlay for FaceTime, and more.
Read about the best features of macOS 12 Monterey here.
Excited? We certainly are. Let's see how to get a Monterey update, safe and efficient. What many Mac users don't know is that if you simply update your Mac via About This Mac > Software Update, you put the new macOS over your old one. For most people, this is not the best way to go. Not only does it leave a small amount of space for new things, it could also make your computer glitchy and slow. This is why it's smarter to clean install macOS from USB.
macOS Monterey system requirements
Before we dive into step-by-step instructions, let's see if your Mac is compatible with the new macOS. While Monterey leaves a few Mac models behind this year, you really want to be sure. Here's the full list of Macs that support macOS 12:
MacBook Air (early 2015 and later)
MacBook Pro (early 2015 and later)
MacBook (early 2016 and later)
Mac mini (late 2014 and later)
Mac Pro (late 2013 and later)
iMac (late 2015 and later)
iMac Pro (2017 and later).
If you don't know what year your Mac is, you can easily check this by going to the Apple menu > About This Mac > Overview.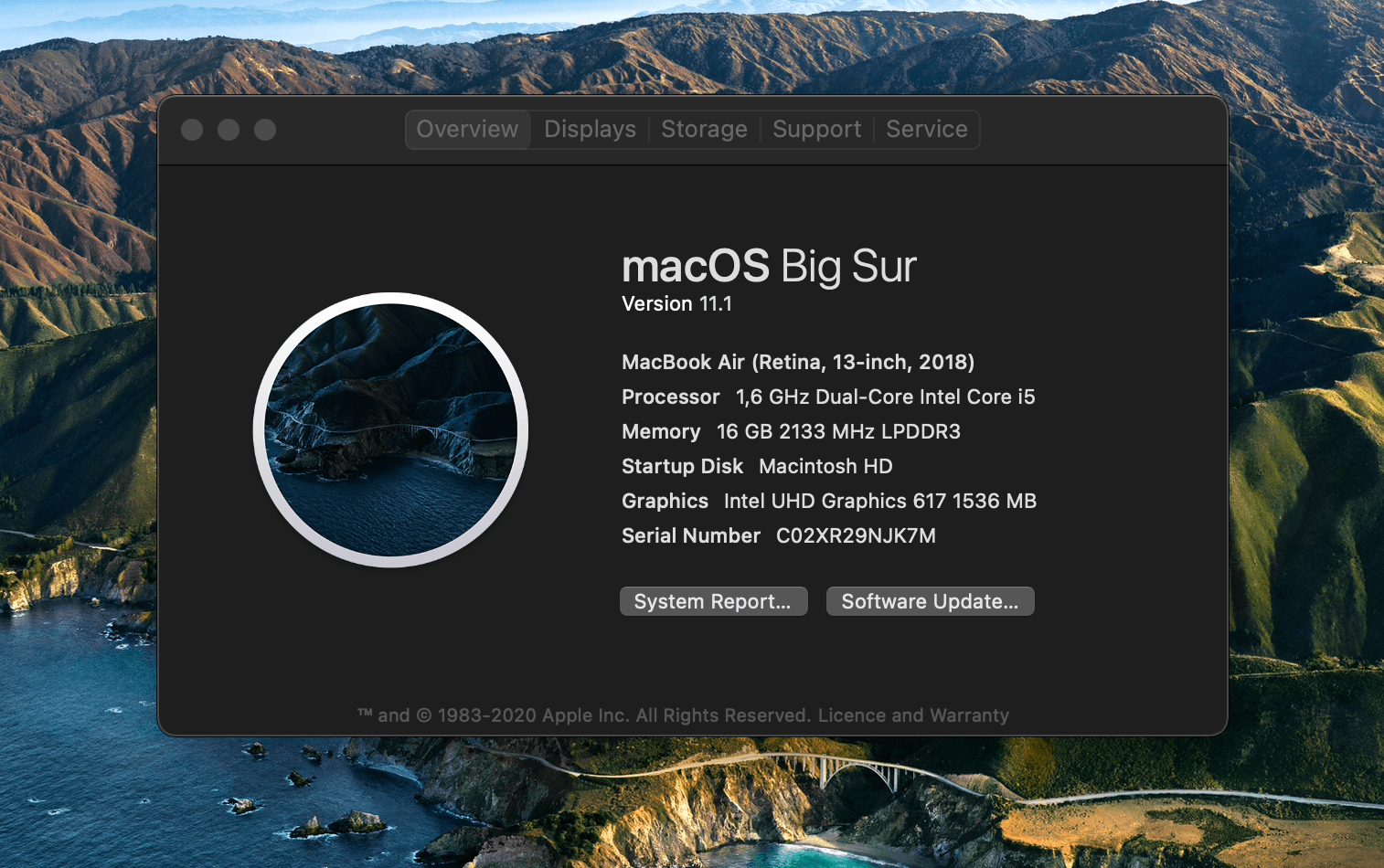 Steps to clean install macOS Monterey
Everyone willing to try Monterey can now install the official version — it became available on October 25. Here are the five steps to clean install macOS Monterey on your Mac.

Step 1. Clean up and free up space
You might feel the urge to skip this step. Please don't! Removing system junk and unneeded apps from your current system will help speed up the update process. Not to mention you'll free up a huge amount of storage space. What's more, if you back up data with Time Machine, cleaning up is a great idea because Time Machine creates lots of copies — so the less stuff on your Mac, the better. Here's how to clean up Mac in just one scan:
Open CleanMyMac X, the best Mac cleaner available with Setapp
Click Smart Scan and wait for the app to inspect your Mac
Review the files that CleanMyMac X suggests to delete or click Remove right away.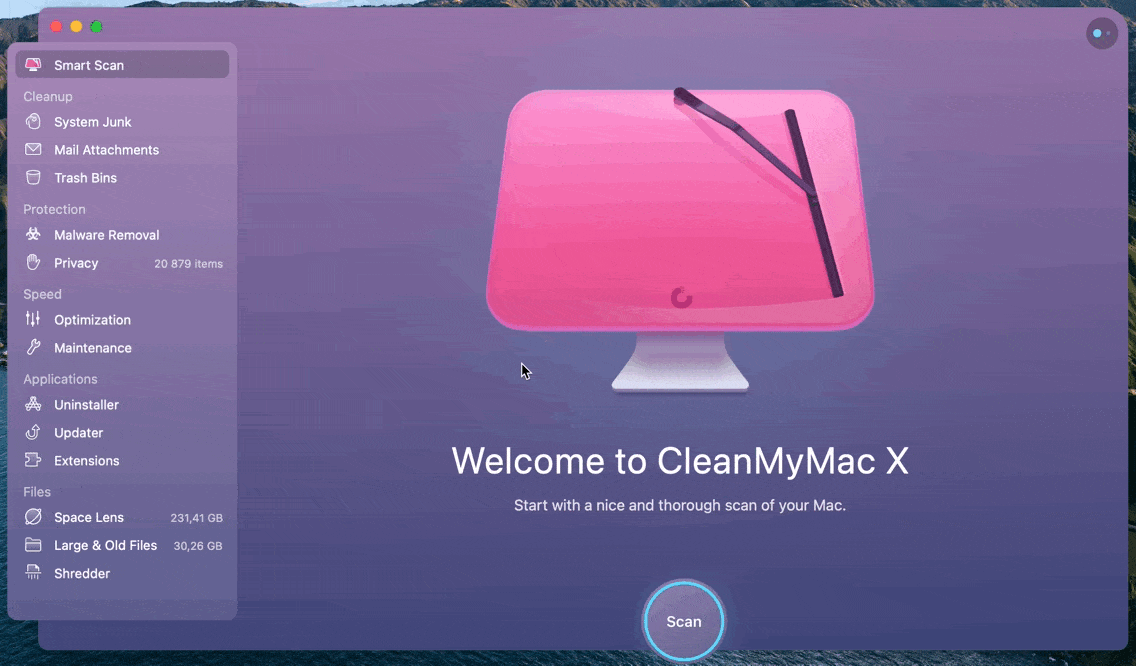 Step 2: Back up your data
Updating from a Mac clean installer means you basically give your Mac a fresh start. Make sure you don't lose all the stunning photos you've accumulated over years — create a backup of your data. You can do this with Time Machine, Apple's native backup utility. Just connect an external device to back up to (a USB or Thunderbolt drive), open Time Machine, and follow the prompts.
While Time Machine gets the work done, it uses a pretty barbaric method. The app makes a copy of everything stored on your disk, including system clutter. And if you use Time Machine for regular backups, it will create lots of redundant backup copies that will just sit there cluttering your storage.
Get Backup Pro is the best backup app to use for macOS updates. Reliable, quick, and taking care of your storage space. We recommend it as a great alternative to Time Machine. With Get Backup Pro, you can back up only the most valuable files and folders. Here's how it works:
In Get Backup Pro, click Backup in the sidebar
Start a new backup project by clicking the plus button
Choose a location to save your backup to
Hit Start to begin the backup process.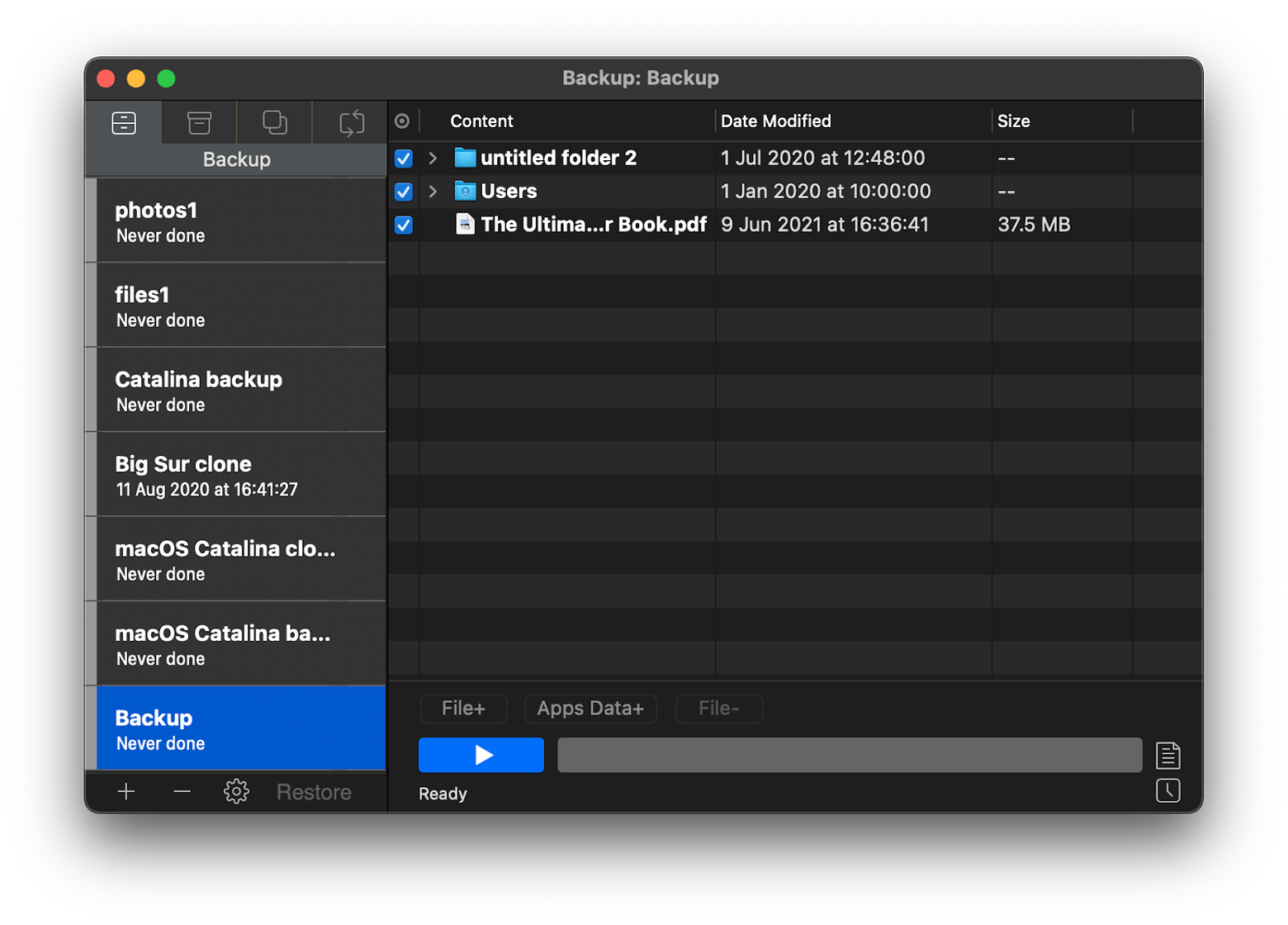 Step 3: Download Monterey installer
Go to the Apple menu (the Apple logo in the upper left corner)

Choose About This Mac

Click Software Update > Update Now, and follow the instructions.
Alternatively, you can look for the Monterey installer on the App Store.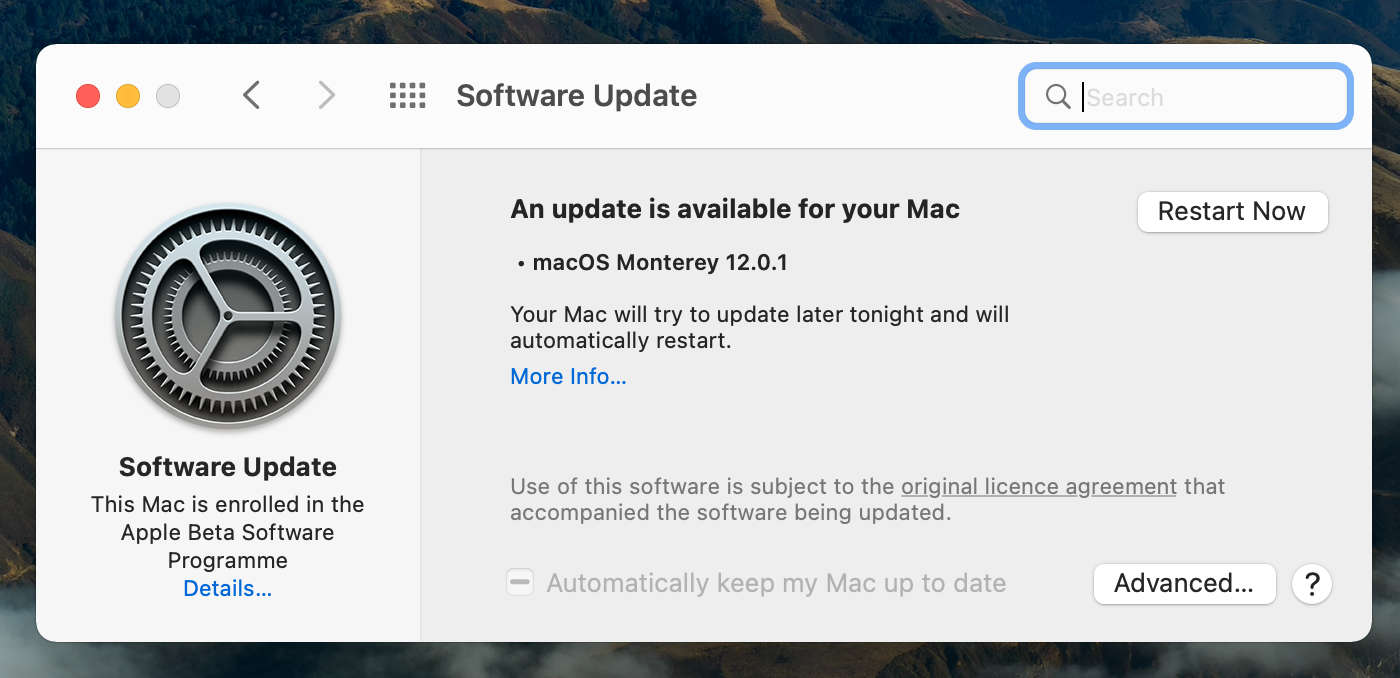 But be careful, it's important to not rush things here. Your goal is to save the installer to your Applications folder and not to go through the installation process. So if the installer automatically launches, don't click Continue. Close the window by clicking on "Quit install." You'll use the installer later when you clean install macOS.

Step 4: Format your USB drive
Connect a USB drive with a minimum of 16GB storage on it to your Mac and wait for the Disk Utility to appear on the screen. This is where you format the drive, preparing it for the Monterey installation: Choose GUID Partition Map and Mac OS X Extended (Journaled). Then, change the name to "Installer" and click Erase.
Step 5: Create a Monterey USB installer disk
Open Terminal and type the following command:
sudo /Applications/Install\ macOS\ Monterey.app/Contents/Resources/createinstallmedia --volume /Volumes/MyVolume

Replace "MyVolume" with the name of the external drive you use. It's very important that you paste it accurately, because one wrong symbol might ruin the whole installation. After pasting the command, hit Return and enter your admin password. Wait a few minutes until Terminal finishes the process.
Step 6: Clean install macOS from USB
Connect the USB and restart your Mac

Press and hold the Option key while restarting

Choose the option to install macOS from the connected USB

Finally, follow the instructions to clean install macOS Monterey.
That's it! We recommend celebrating with Monterey's SharePlay stream — a new FaceTime feature that lets your stream movies or TikTok content in sync with your friends. Or, just give yourself a pat on the back, you've done a great job.
How to avoid clean installing macOS every year?
Some people say that Mac clean installer doesn't make much sense to them because they don't keep "much" on their computers, so why wipe it clean? Many of these people then wonder why their Macs suddenly go slow. The thing is, it's not enough to delete files from your hard drive. You have to run maintenance tasks, uninstall apps, and run software updates to keep your Mac truly clean. It's almost impossible to do this stuff manually.
But that doesn't mean you should clean install macOS every year. We've seen many professional CleanMyMac X users who keep their Macs spotless and therefore don't need to install macOS from USB — they can just roll an update over their current system and have it working perfectly.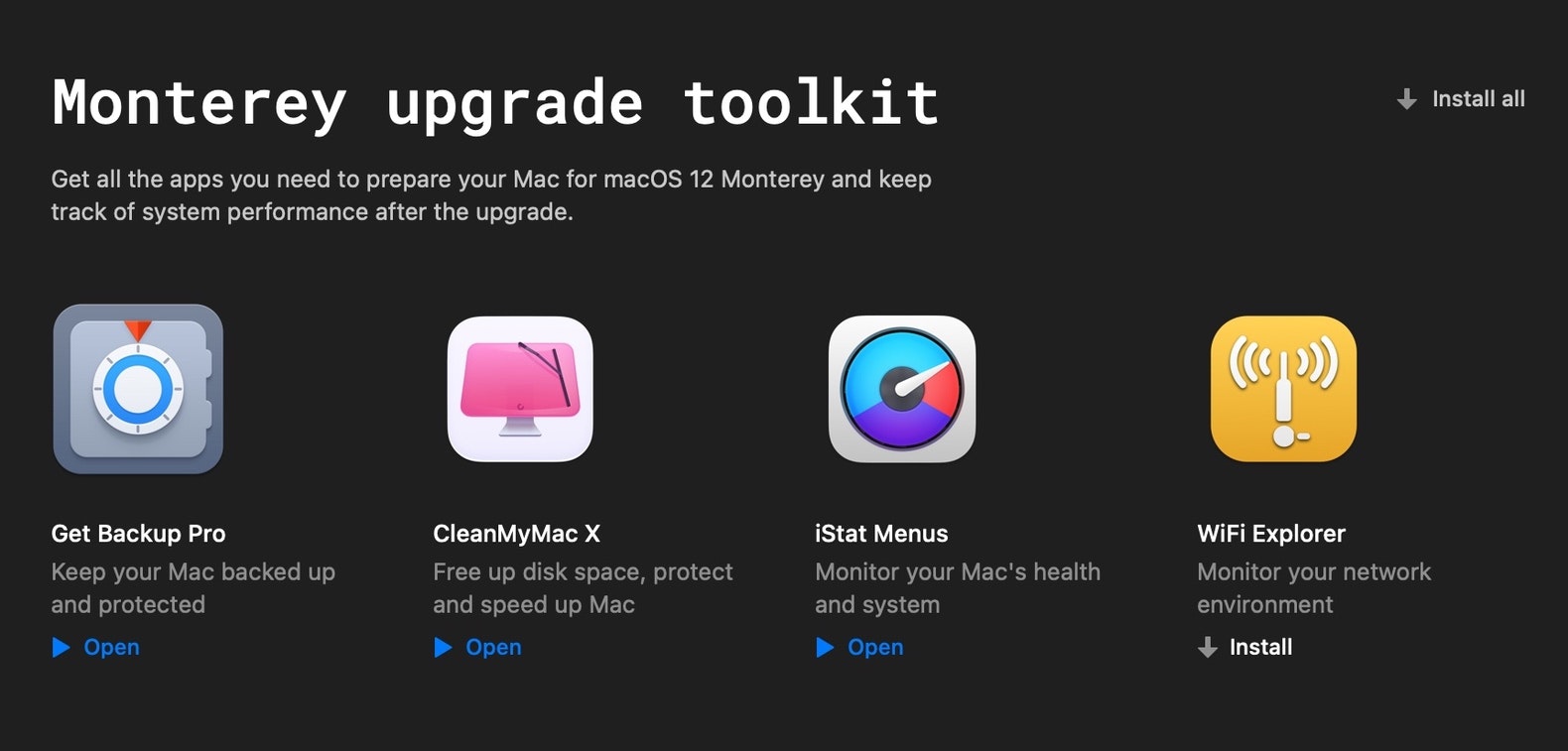 Combine CleanMyMac X with other apps from Setapp that help solve all kinds of tasks, from backup to converting files to fixing network issues. There are even dedicated collections of apps geared towards solving one specific task — such as the Monterey upgrade. Give it a try for 7 days free.