How to create link for image on a Mac
It's natural in this age of the digital camera to want to show off your pictures to as many people as possible. Posting pictures on social networking sites like Instagram and Facebook is just as much fun as sharing them with friends and family via email or text. And while you can create link for image on Insta and then simply share it with anyone, it may require a person who wants to see it to sign in to the app. On top of that, you might want to share your image not for fun but for business purposes. That's why social media isn't the best choice in every case.

So how to make an image a link? In short, if you want to get an image URL for the picture, you need to find a website willing to host your image and assign it a permanent internet parking place. Don't worry! It's not as complicated as it may sound. In this guide, I'll show you how I make links for images and share the tools I use.
How to make a link to a picture
You don't necessarily have to post your images to a social network or a photo-sharing site in order to show them to others online. You can simply use iCloud and the Photos app on your Mac.
Here's how to make a link to a picture with iCould on a Mac:
On your Mac, open the Photos app
Select a photo/photos you want to share
Now click the Share button (see the top right corner) and select Shared Albums
Click the + button to add a new shared album and give it a name
Then go to Shared Albums in the menu bar on the left
Once you open the album, click the People icon (next to the Share button)
Select Public Website to get a link to your album. You can add just one image or more
Copy the link and send it wherever you want.
If you don't have a picture for which you want to create a link in your library, simply drag and drop it into the Photos app. But be aware that your storage space is limited to 5GB. If you need more space on iCloud, you'll have to pay for it ($0.99 per month for 50 GB, $2.99 for 200 GB, and $9.99 for 2 TB). However, your recipients can view your photos on any device (and OS) without downloading iCloud Photos.
Although the Photos app is easy to use, my favorite method to create image to url link is Dropshare. The app lives in my menu bar, and I can access it with a single click. All I need to do is to drag and drop the image onto the Dropshare icon and copy a link. The best thing: I have 10GB of free storage space there!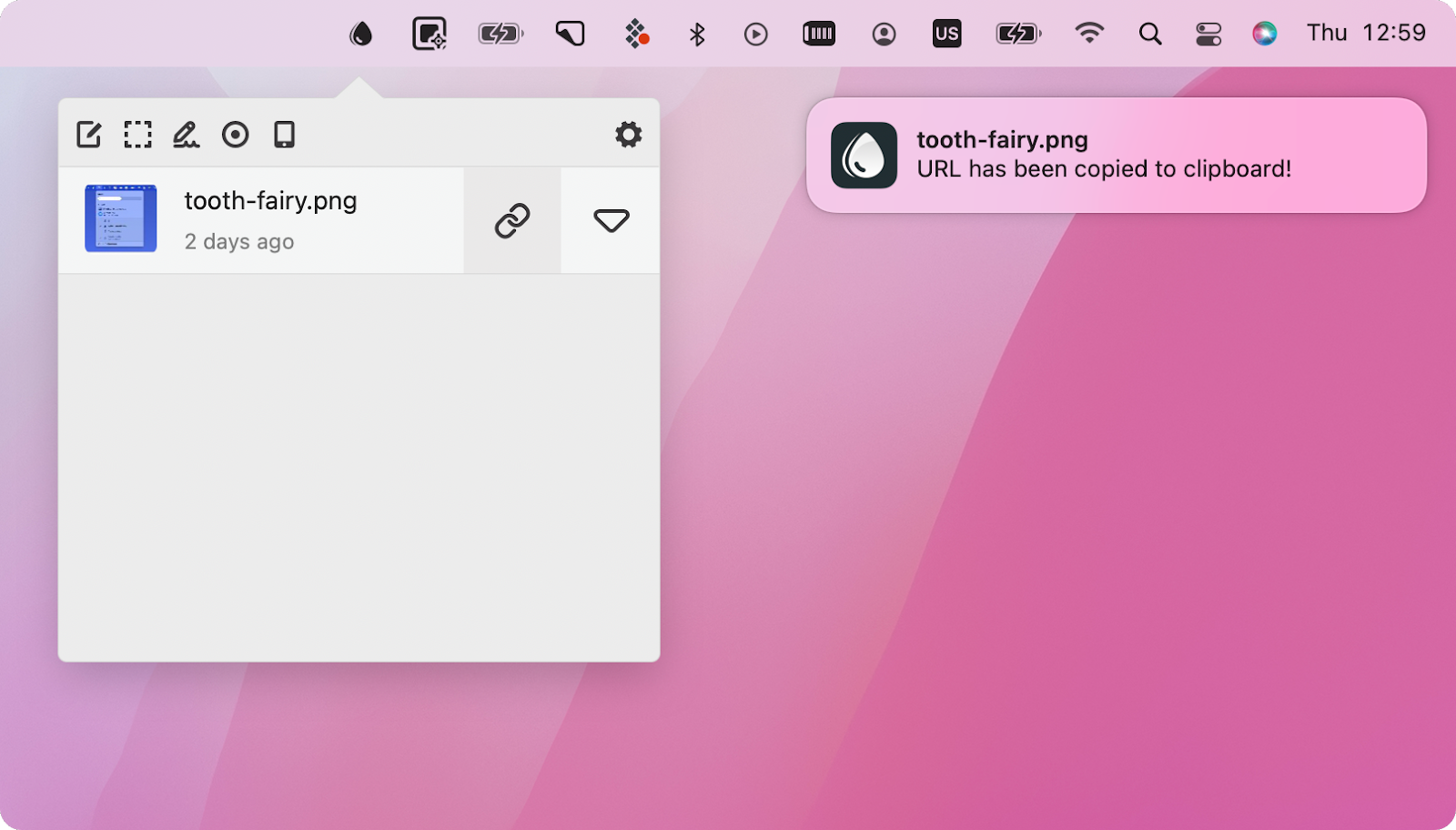 Tip: Because long URLs don't look attractive, it's better to shorten them, especially if you share the links via Messages. My favorite URL shortening tool is Short Menu. It detects long URLs in your clipboard and copies short URLs automatically. There is a history to view all your links in once place – both, the long and short ones.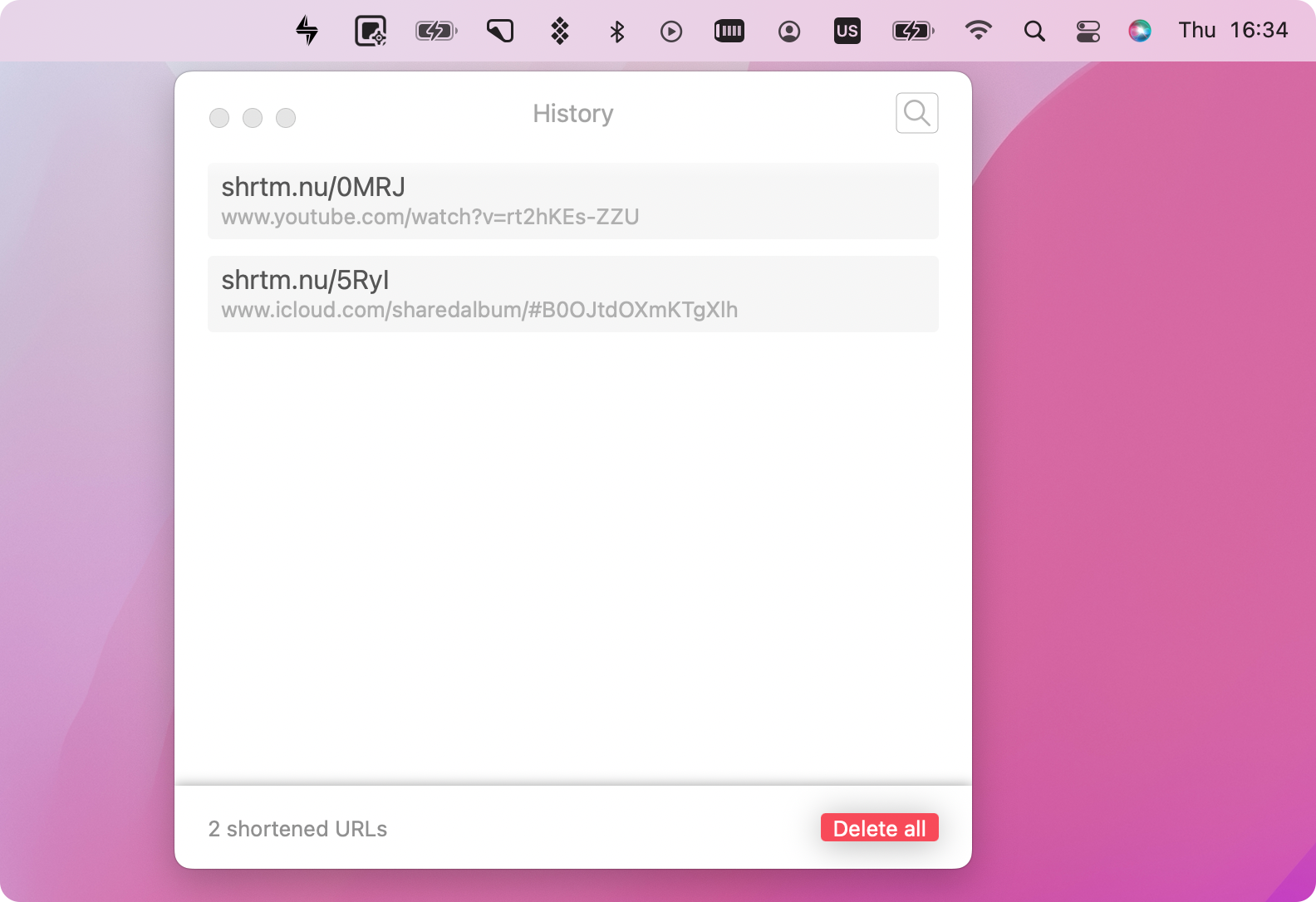 I also share lots of screenshots in my everyday life, be it with friends or with colleagues. If you're a fan of beautiful screenshots, as I am, use Xnapper. I like to take screenshots with its help. Believe me it does a much better job than a native Mac screenshot-making tool. All the screenshots are neatly centered on a nice background and with rounded corners. You won't want to use a native Mac tool anymore!
So now you know how to turn an image into a link on a Mac, but what do you do if you're going to use an iPhone, which is pretty common these days?
If you want to know how to make a URL for an image on your iPhone, keep reading.
Here's how to make a link to a picture with iCould on an iPhone:
On your iPhone, open the Photos app
Select a photo/photos you want to share
Now tap the Share button (see the bottom left corner)
Then choose Copy iCloud Link

Now you can share the link with your colleagues and friends. For example, you can paste it into a Messages conversation.
Publish a picture from Mac
Blogging may have lost some of its luster to social media platforms like Twitter, Facebook, and even Tumblr, but it's not completely extinct. So you might also want to add images to your blog or website on WordPress or other "blog" engines. In most cases, it isn't difficult. For example, there is the Image block to insert an image onto your page or post in WordPress.
However, it can be a real hassle if you have to keep track of multiple blogs or if your internet connection is slow. That's why I highly recommend the MarsEdit tool, which lets you write and publish content offline, see all your posts in one place, add images, videos, and everything else.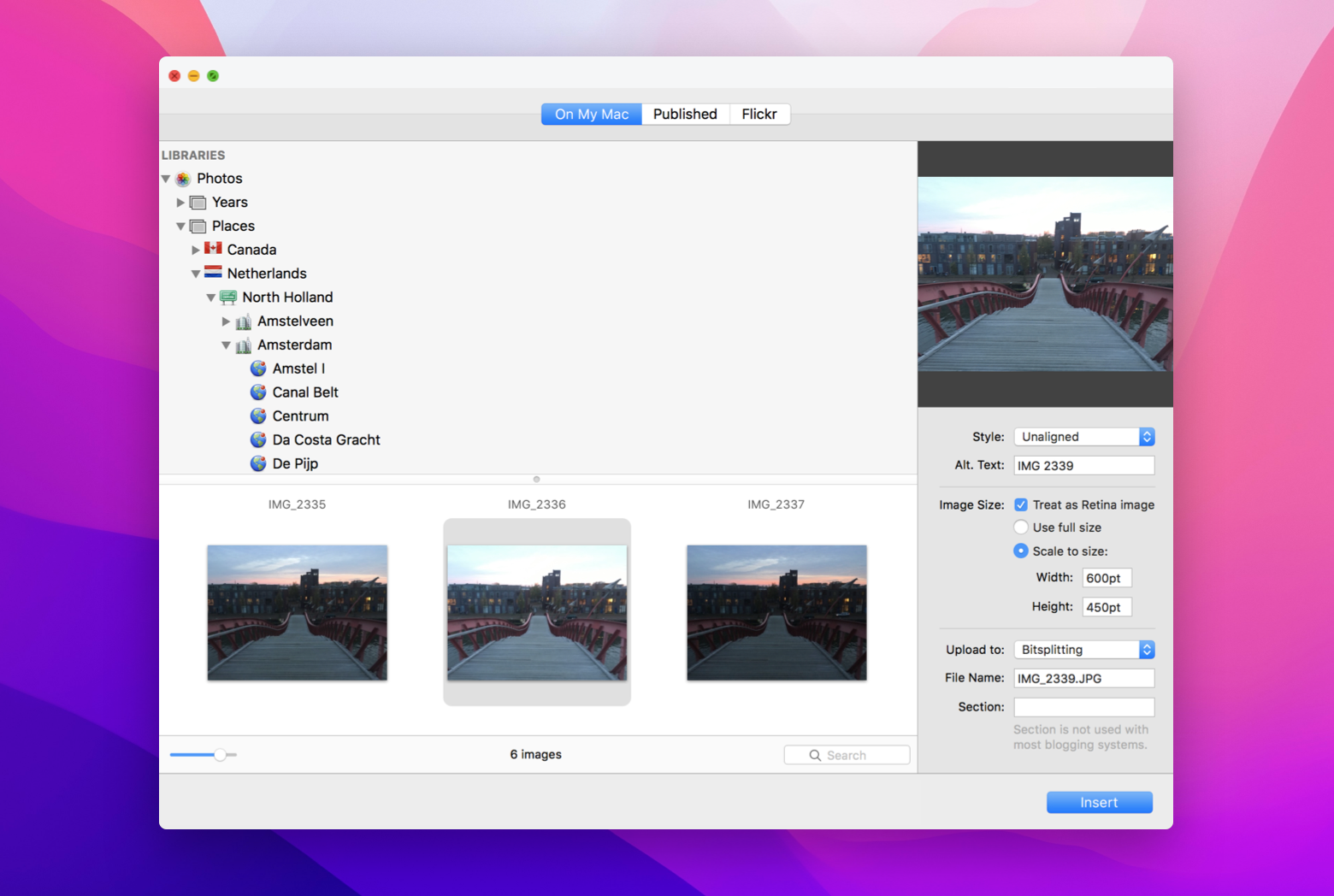 Add files as attachments, and the app will publish them instantly. Simply drag a featured image from the library into your draft, import photos from the Media Manager, test the result, and make as many changes as you like. The app also supports instant scanning and import from Aperture, Lightroom, and Apple Photos.
How to make a picture into a link quickly and effortlessly
One of the most common ways to create a URL for an image on your Mac and iPhone is via the Photos app and iCloud. Alternatively, you can use any other file sharing solution. For example, I prefer Dropshare. All I have to do is to drag and drop the image onto the app icon and copy my link. Just one click, and I'm done!
If you don't like long URLs, it's better to use link shortening tools, such as Short Menu. It detects long URLs in your clipboard and copies short URLs automatically.
And if you share screenshots, it's nice to have Xnapper at hand because it creates better screenshots than a native Mac tool. I also recommend decluttering your gallery from time to time. My best friend here is Gemini.
You may wonder, why do you need so many apps? The answer is simple: because they are all on Setapp – a platform with hundreds of great tools for your Mac and iPhone. A single subscription gives you access to all of these apps so you don't have to pay for each tool separately. This saves you a lot of time and money!
You can get a feel for how Setapp can enhance your workflow by trying it out for free for a week if you're a Mac or iOS user and experimenting with some of the apps they provide. You have nothing to lose by giving new apps a try, and you never know what you might end up loving!