How to fix a MacBook won't turn on issue
If you've ever used a Windows computer before for comparison, you know that Macs in general are far more reliable and rarely let you down. But the inevitable happens with technology: computers get old, internal memory wears out, battery cycles get shorter and shorter.
So if one day you woke up but your Mac didn't, it might feel like your life has stopped when you think about all the lost in-progress work, photos, documents, etc. Don't worry — all you need to do is methodically follow a series of steps to bring your machine back to life.
When your MacBook Air or MacBook Pro won't turn on, it's very rare that the problem is with the whole setup — more likely one of the components is misbehaving, which can range from your display to software glitches. Our task here is to figure out what causes the issue.
1. Ensure your Mac has power
The first step is to check, as obvious as it sounds, whether your Mac has any battery life left (or in the case of iMacs whether the cable is connected correctly). Try unplugging and plugging your Mac back in. If you have an older MacBook, your MagSafe cable will show you a green light if the computer is charged and amber if it's still charging.
As a rule, try to only use Apple-made cables. Even though they could be more expensive (check eBay or Craigslist for secondhand ones), they are more likely to be safe for your Mac and not put extra strain on your battery life. Also, don't forget to test your outlet — it might just be that you're using a faulty one.
2. Boot up your Mac
Once you know your Mac is powered properly, try turning it on by pressing the power button. Do you hear the fans or any sounds at all? If yes, it might be that your Mac's problem is with software. If your Mac won't boot at all, it might be something to do with hardware.
In both cases, when your MacBook Pro or MacBook Air won't turn on, make sure to disconnect all keyboards, mice, external HDs, and so on to make sure they are not part of the problem. If nothing has changed, you need to do a power cycle.
3. Go through a power cycle
If you're certain that your MacBook Pro won't boot, a good option is to enable a power cycle, which is basically a forced restart.
To do a power cycle:
Shut down your Mac by pressing the power button (keep pressing)
Unplug all the power cables
Hold the power button for 10 more seconds
Restart the Mac as usual.
On M1 Macs, pressing the power button should bring up the screen with startup options. If that's the case, you should go for one of those options to try and start up your Mac. Hopefully, the Mac won't turn on issue is now fixed.
4. Rule out your display
In rare cases, it might be your display that's giving you all the trouble. Checking all the cables (if you're on a desktop) for proper connection should be your first option, of course, but sometimes there could be a glitch with a battery power circuit that for some reason won't trigger the screen light.
The thing is, your MacBook black screen is still working. One way to fix the problem, especially when your MacBook won't turn on this way, is to hold your laptop to a bright window to let the sunshine through the back of your screen. This way, you should actually be able to see enough to log in, after which your screen should turn on normally.
5. Repair your Mac in Recovery Mode
Going from cables to other external inputs to display, it's natural to turn to your hard drive next, which could now be broken in some way. The good news is your Mac features a handy way to try to fix this called Disk Utility, which you can access through Recovery Mode.
To initiate Recovery Mode on Intel Macs:
Make sure your Mac is completely shut down
Hold down Command + R and turn your Mac back on
You'll see a new window pop up with some options to choose from. Click Disk Utility > Continue.
Select your hard drive
Click First Aid
After the process is complete, turn your Mac off and on.
To initiate Recovery Mode on M1 Macs:
With your Mac turned off, press and hold the power button
Once you see the startup options, click Options > Continue
Select the user and enter your admin password
Choose Disk Utility from the utilities options > Continue
Click First Aid
After the process is complete, turn your Mac off and on.
6. Restart Mac in Safe Mode
If you're still experiencing problems, it's possible to restart MacBook in Safe Mode to bypass lots of small processes that might sidetrack your Mac from working properly.
Here's how to enter Safe Mode on Intel Macs:
Press and hold Shift
Release Shift when your Mac starts up in Safe Mode (if it starts up).
Here's how to enter Safe Mode on Intel Macs:
Press and hold the power button until you see the startup options
Choose the startup disk
Press and hold Shift
Choose 'Continue in Safe Mode' and release Shift.
Now that you know the situation with your Mac is not hopeless, you're getting closer to the finish line. Sometimes, you just need to restart MacBook once more for everything to work smoothly.
7. Reset your Mac's NVRAM
Even when your Mac is turned off, there's a special kind of memory that's keeping tabs. It's called non-volatile random-access memory (NVRAM) and in very rare cases can lead to problems booting up. But if you've already tried all the tips above, it could be a very rare case indeed.
To reset NVRAM on Intel Macs:
Hold down Command + Option + P + R and turn on your Mac
Release the keys when you hear the second startup chime.
On M1 Macs, NVRAM is reset automatically, so you don't have to do it. There are some ways to run something similar to NVRAM reset using Terminal, but it's a cumbersome process and we don't recommend diving into it.
8. Reset the SMC
Another vital operator in your Mac's ecosystem is the System Management Controller (SMC). It handles keyboard backlighting, responds to you pressing the power button, manages your battery, etc.
Resetting the SMC is essentially the last thing you can do before you completely reinstall the macOS:
If you've got a MacBook, press Shift + Control + Option and power up
For iMacs, simply unplug the cable for 15 seconds, plug it back in, wait five more seconds, and then power up.
9. Back up with Target Disk Mode
If all the previous attempts fail, you might need to reinstall your macOS. Naturally, you don't want to lose any of your data while doing a clean macOS installation. Hopefully, you've backed up your important files to an external device with Get Backup Pro. If not — no worries, you can still try to get the information out via a hack known as Target Disk Mode.
For this, you need a second Mac and a Thunderbolt cable:
Connect the two Macs
Turn off your Mac completely
Power your Mac back on while holding the T key until the cable icon appears on your screen
Now your Mac's hard drive should appear as an external one on the other Mac's Finder
Simply copy any files needed to the other Mac.
Hopefully, if everything worked, your files are safe!
10. Get a new macOS
The final step of the MacBook Pro won't turn on saga is to reinstall the macOS, which should fix any software-related problems for sure.
To do so, just restart your Mac in Recovery Mode as described above and select the Reinstall macOS option from the menu.
If you won't be able to recover your data after reinstalling macOS because you don't have a backup, no worries. Disk Drill is great at recovering deleted files, so you never lose any files whatsoever again. For the future, make sure you back up the essentials, though.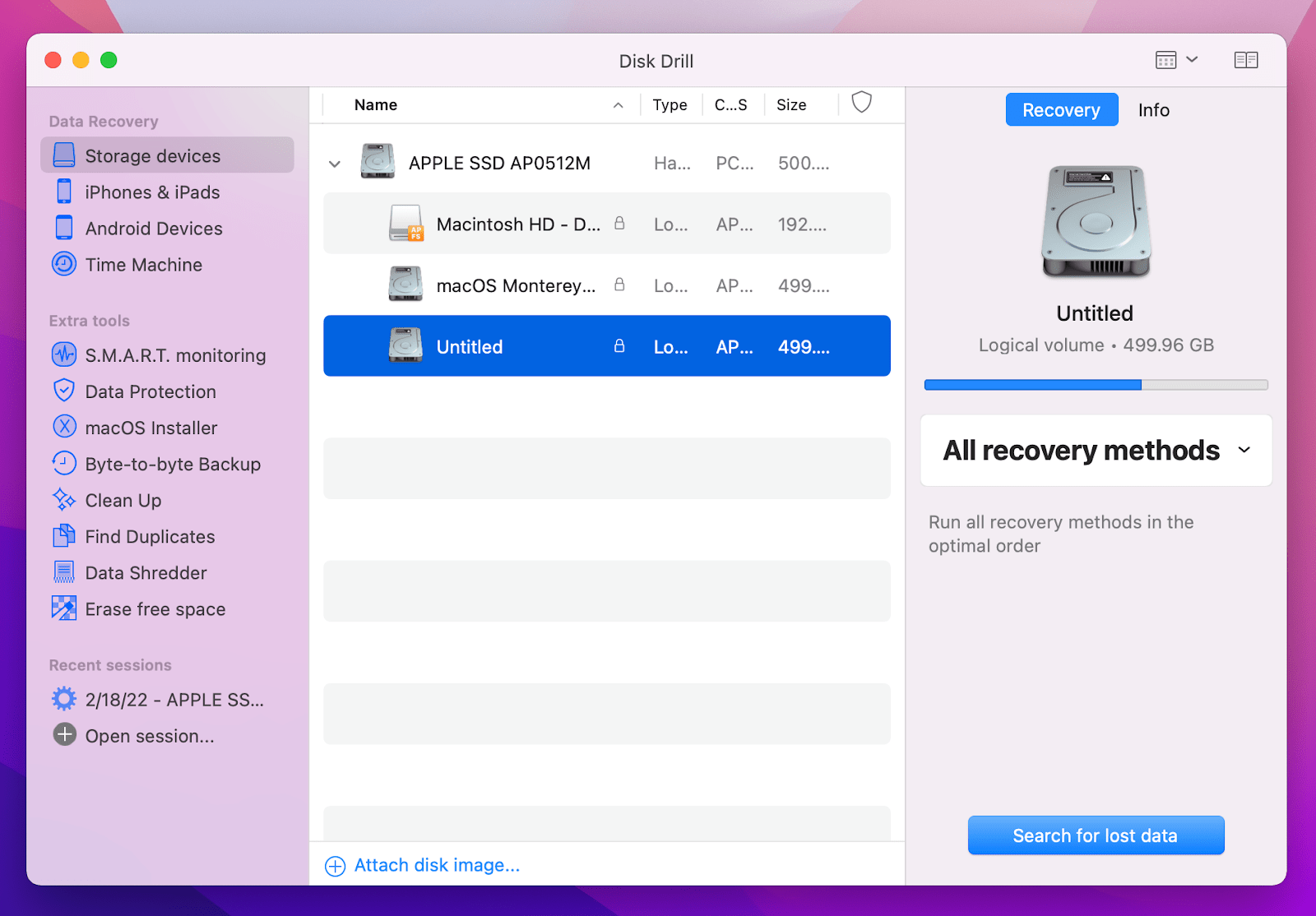 If any problems persist beyond this point, your next stop should be an appointment at the Apple Store's Genius Bar.
Keep up-to-date backups and monitor your Mac
Truth be told, it's exhausting and frustrating to go through every step outlined above, but might be necessary if you don't keep regular backups and are not aware of the state your Mac is in. So, if the disaster hasn't struck yet, let's fix those things!
CleanMyMac X is a one-click first aid for decluttering your Mac, removing malware, and fixing tons of issues, including startup issues. Once you open the app, either go for a Smart Scan and run a comprehensive cleanup, or head over to Maintenance and Optimization to run the essential troubleshooting.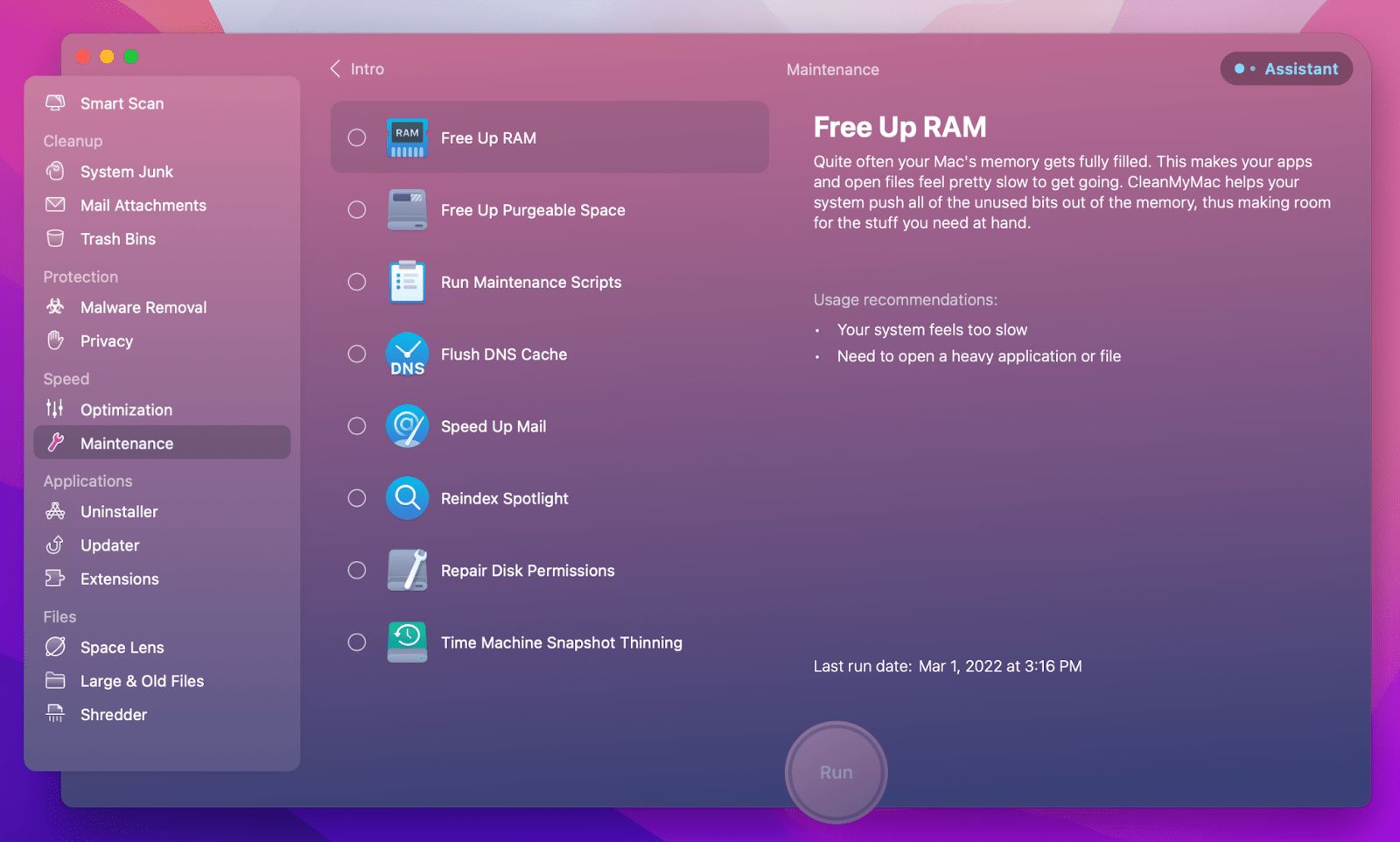 iStat Menus is another must-have utility that's going to be responsible for your Mac's wellbeing. Just a few icons in your menu bar can tell you the exact state of anything, from your battery to CPU to RAM, in real time. Then if you see your processor underperforming or memory being frequently maxed out, you can take preemptive measures and avoid the catastrophe completely.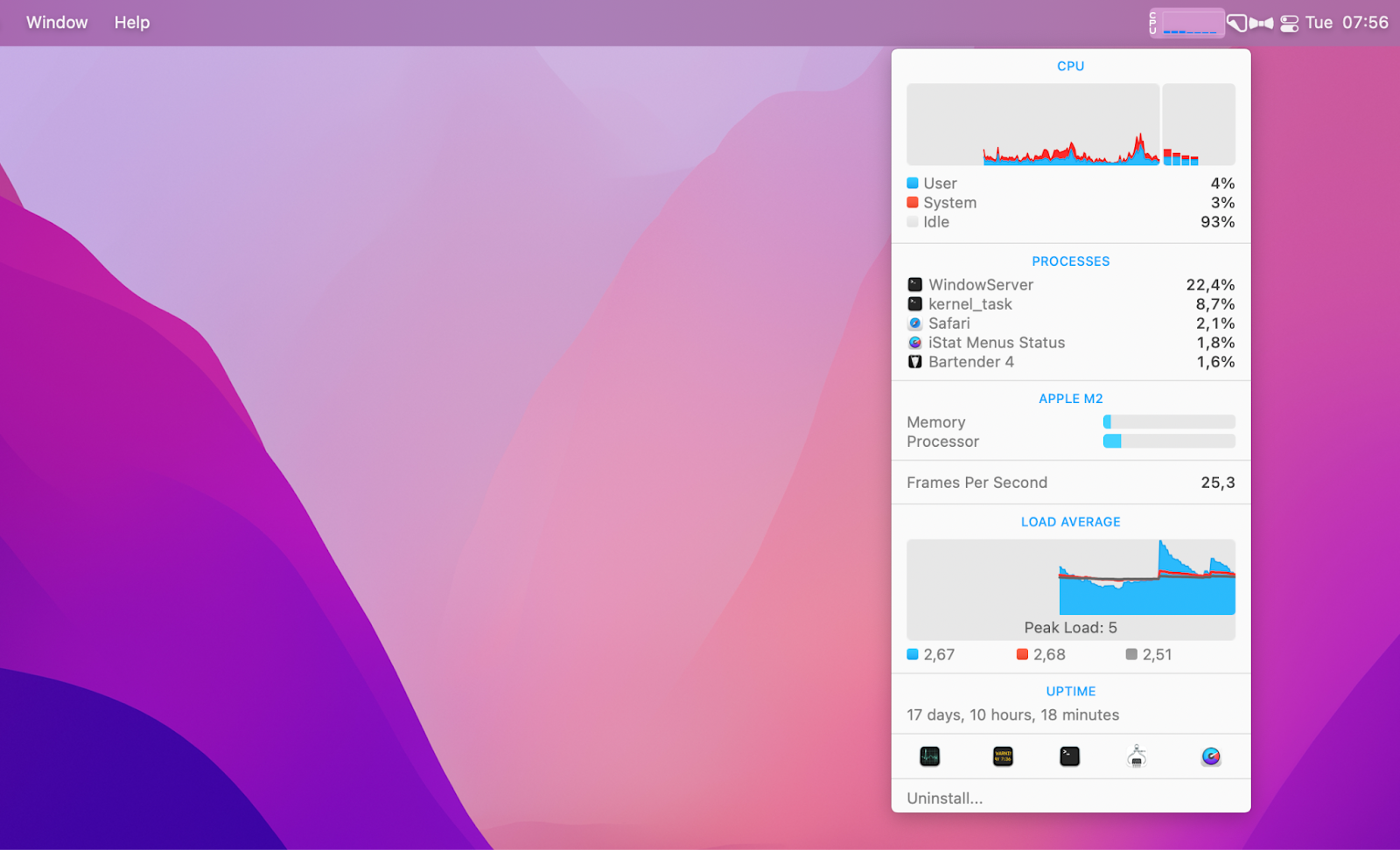 AlDente Pro is a great tool to ensure your Mac's battery health. The app lets you set charging limits so your battery won't be fully charged and heated up at the same time. This will keep battery from degrading over time.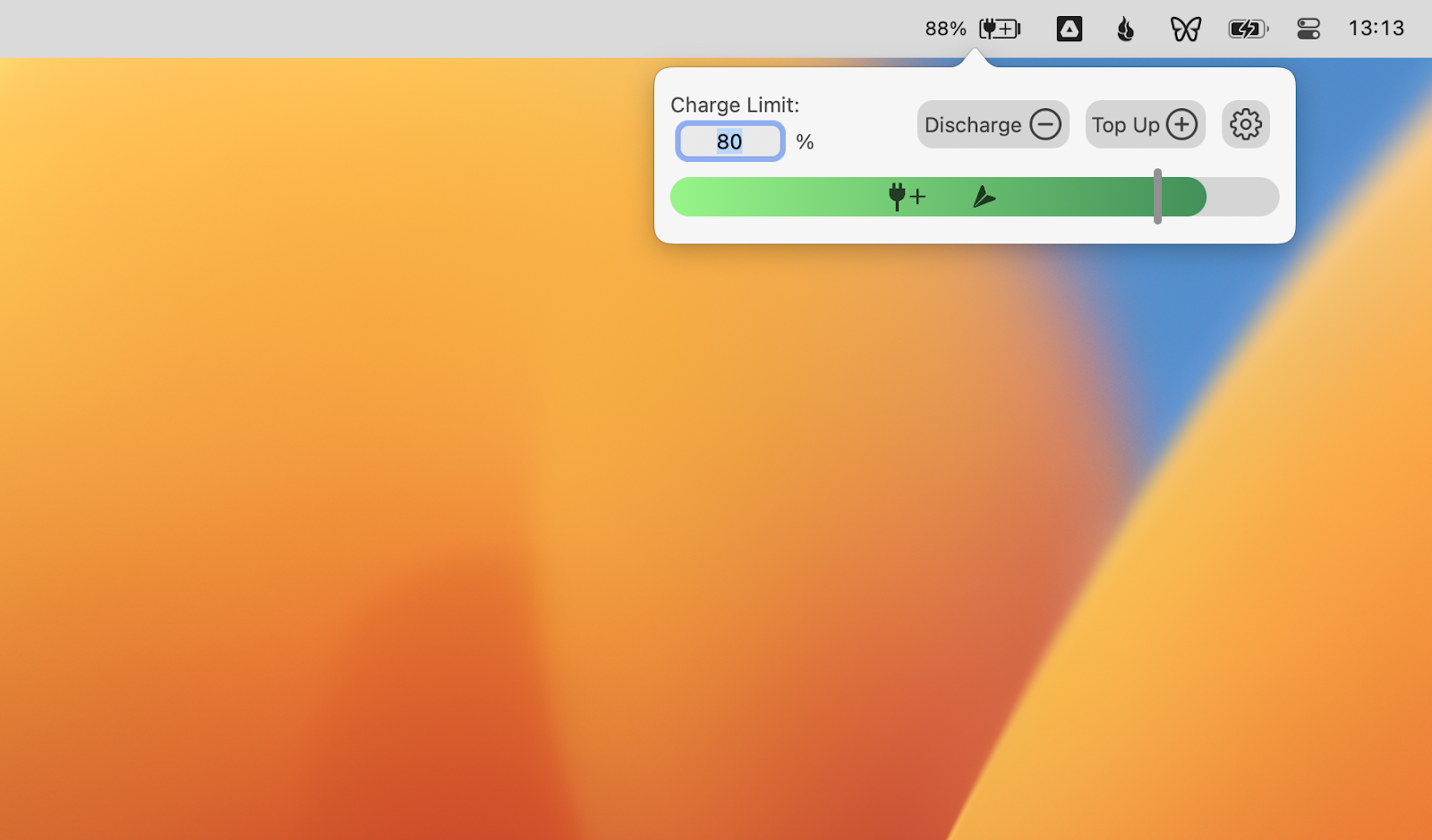 As you can see, taking care of your Mac shouldn't be hard — just a few tools will do. And if you encounter a MacBook black screen or your Mac won't turn on, go through the checklist above to solve the problem in minutes.
All the tools you need to keep your Mac healthy — CleanMyMac X, Disk Drill, iStat Menus, Get Backup Pro, and AlDente Pro — are available to you for free for seven days via Setapp, a platform with over 230 essential utilities and apps for Mac and iPhone.
FAQ
How do I fix a MacBook Pro using a hard restart?
If your MacBook Pro gets locked frequently, the immediate help would be to run a force restart or hard reset. Here's how it works:
Press and hold Command + Control + Power button

Release the keys once the Mac restarts

Sign back into your account.
How do I restart a MacBook Pro when it won't turn on?
Press and hold the power button for about 10 seconds, release the keys once your Mac turns on. If your MacBook Pro stll won't turn on, follow the troubleshooting guide above.