How to fix "Your clock is ahead" error
So your browser showed you a weird error — "Your clock is ahead". What does that mean? Is it serious? Have you caught a virus? Can your Mac clock really be off? We are tackling all of these questions along with the easy instant fixes for the problem in the article below, so please keep on reading.
Why does it say "Your clock is ahead"?
If you were trying to reach a webpage in your browser and got the "Your clock is ahead" error, there are two possible reasons why.
First, your Mac's clock might actually be out of sync with world time.
Second, the webpage you are trying to reach has an expired security certificate and might not be safe to visit.
Causes of "Your clock is ahead" error
The most popular reasons for "Your clock is ahead" error on Mac are as follows.
Your Mac has been powered down and offline for a long time.
When your Mac hasn't connected to an Apple server for a while, the clock might go a little bit out of sync. As a result, your Mac system clock might end up running ahead.
You've recently traveled into a different time zone.
If you've changed time zones but your Mac's region is set to your home time zone, you might experience the "Your clock is ahead" error in browsers like Chrome on your Mac.
Your browser is overloaded with cookies or cache.
Another possible reason for the error can be that your browser is experiencing a bug due to its memory being filled to the brim with cache and cookie data and/or some of it got corrupted due to a mistake or a bug.
The website you are trying to reach has an expired security certificate.
If the website you are trying to reach has an expired security certificate, this might be an innocent administrative error or something more serious. The website might've been hacked or is run by bad actors.
If you can open other websites no problem plus you are getting "Your clock is ahead" error but the time on your Mac is correct, we'd recommend you refrain from visiting the webpage you are trying to reach and assume it's not safe.
To minimize your overall security risks when working on Mac, make sure security settings on your Mac are set to the max. For example, don't leave AirDrop on after sharing or accepting a file, keep your Firewall and FileVault on.
Pareto Security is the perfect tool to regularly scan your Mac for security settings' vulnerabilities. The app checks your Mac against a list of security settings and shows you if anything needs your attention.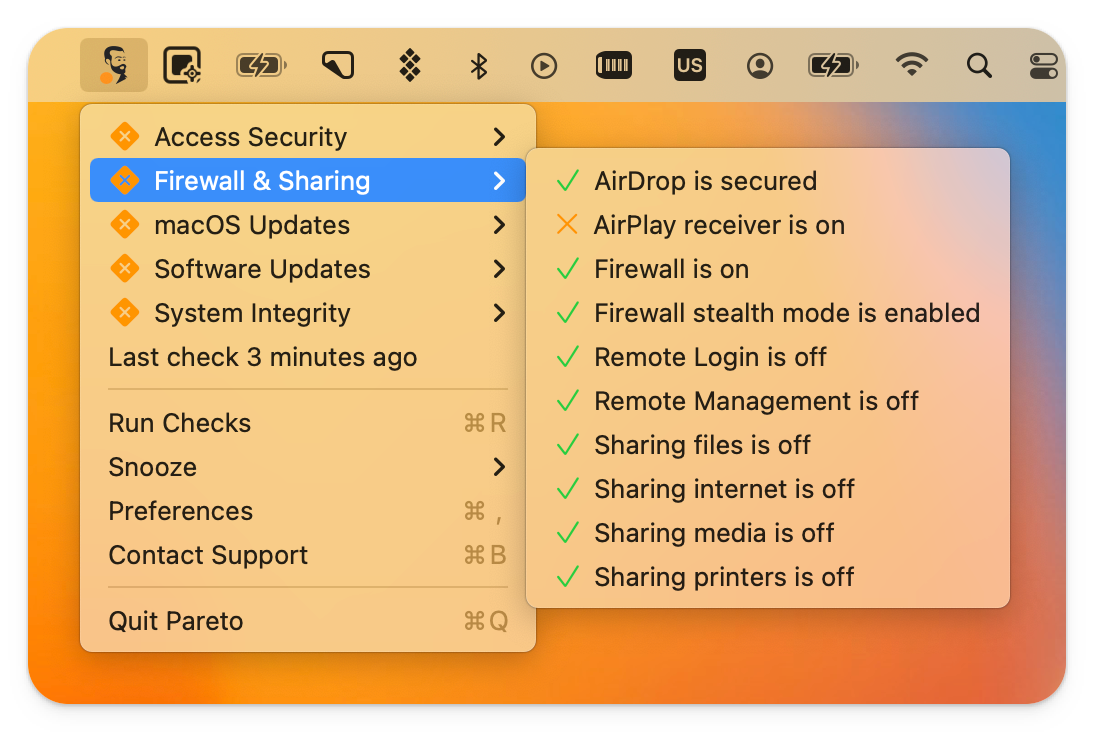 How to solve "Your clock is ahead" error
Now, let's fix the clock ahead error with these simple steps.
Adjust Date & Time settings
Start by checking your Date & Time settings.
Click the Apple menu in the top left corner of your screen and go to System Preferences… > Date & Time.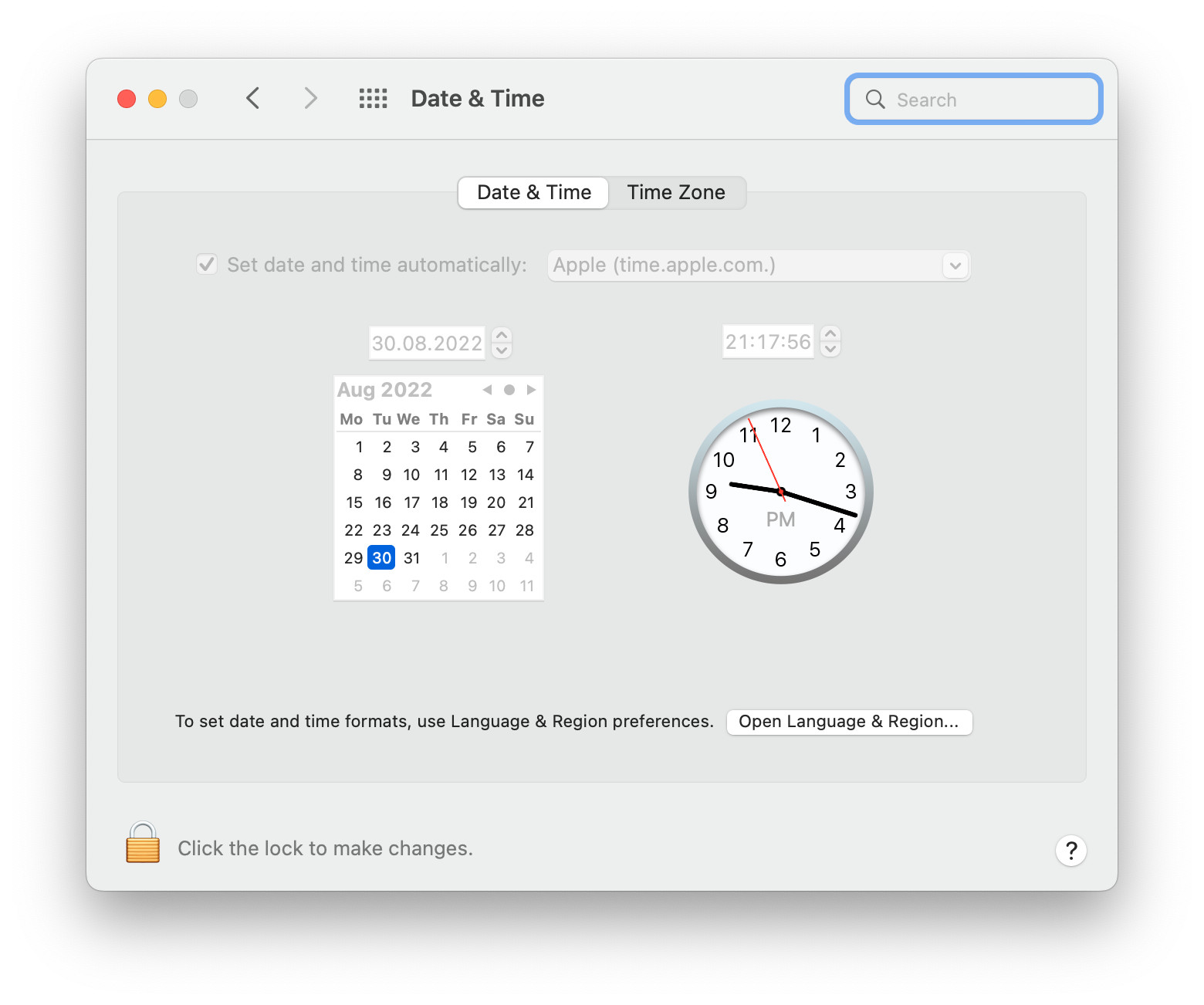 Make sure Set date and time automatically is checked. The server address should be time.apple.com.
Click the Time Zone tab at the top of your window and check Set time zone automatically using current location.
If any of these are off, put the checkmarks in the respective boxes and enter the correct server address.
If they are all correct in the first place, try unchecking and then checking off the boxes again — to prompt the system to review the time settings.
Check Language & Region
Next, check your Mac's Language & Region settings.
Go to System Preferences… > Language & Region.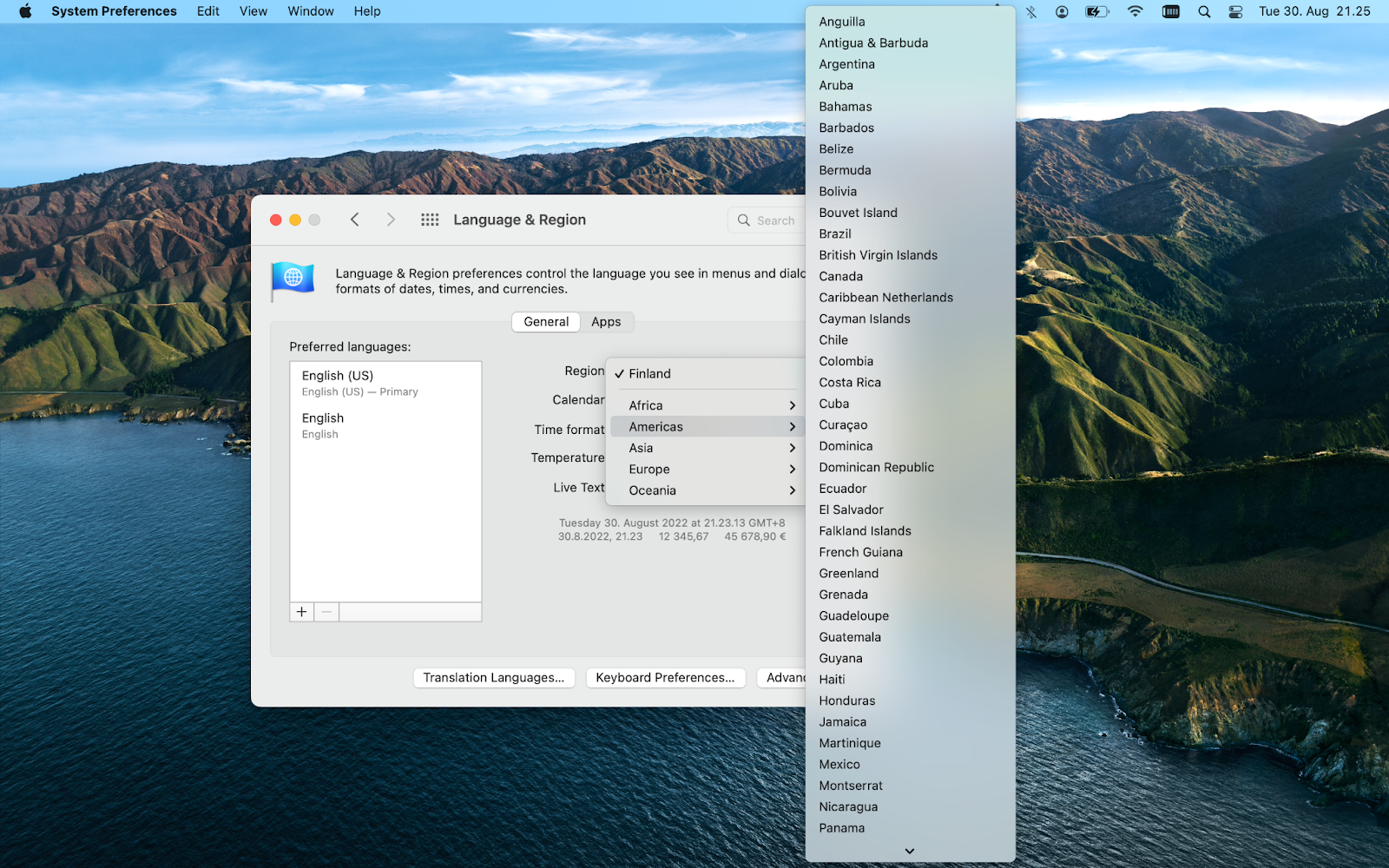 Make sure the correct region is set for your Mac (i.e. the one you are physically located in).
Another way you can try to fix this Mac clock error is by removing the checkmarks in Date & Time settings for automatic date and time zone selection to do it manually. After you've removed the checkmarks, drop a pin anywhere on the map to set your time zone manually.
Scrub your browser
If the reason for the clock is ahead error is just too much browser cache or cookies, or mistakes in them, purging that may help.
Here's how to do it easily.
In Chrome, click the three dots in the top right corner of the app and go to More Tools > Clear Browsing Data…
Select the time period you want to wipe data for and check or uncheck what you want to remove — browsing history, cookies and site data, cache: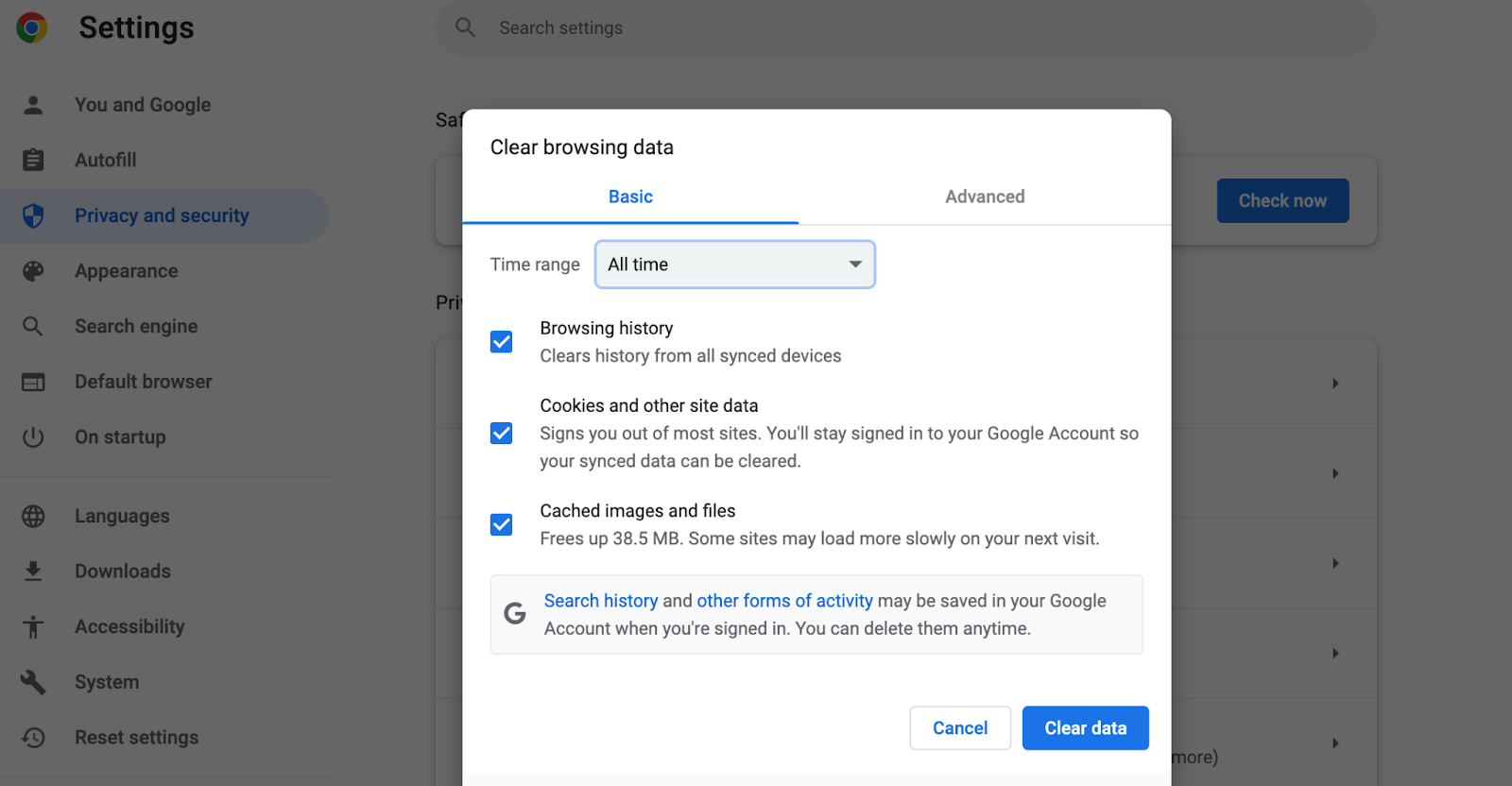 Next, hit the Clear data button.
In Safari, go to Preferences… > Privacy > Manage Website Data… Wait for website data to load and click Remove All. Next, go to Safari > Develop > Empty Caches (keyboard shortcut Option + Command + E) to remove cache.
If you don't have Develop menu option in your Safari top menu, go to Safari > Preferences… > Advanced and check Show Develop menu in menu bar.
To keep your Mac free from junk and unneeded system files, you can use specialized cleaner tools for regular scans and cleaning.
CleanMyMac X is the top tool to scrub your Mac clean from files or apps you don't need, as well as app leftovers, old mail attachments, and even malware.
Run the scan on your Mac every so often for the best results. The pleasant side effect is that it can also help free up some much-needed space on your device: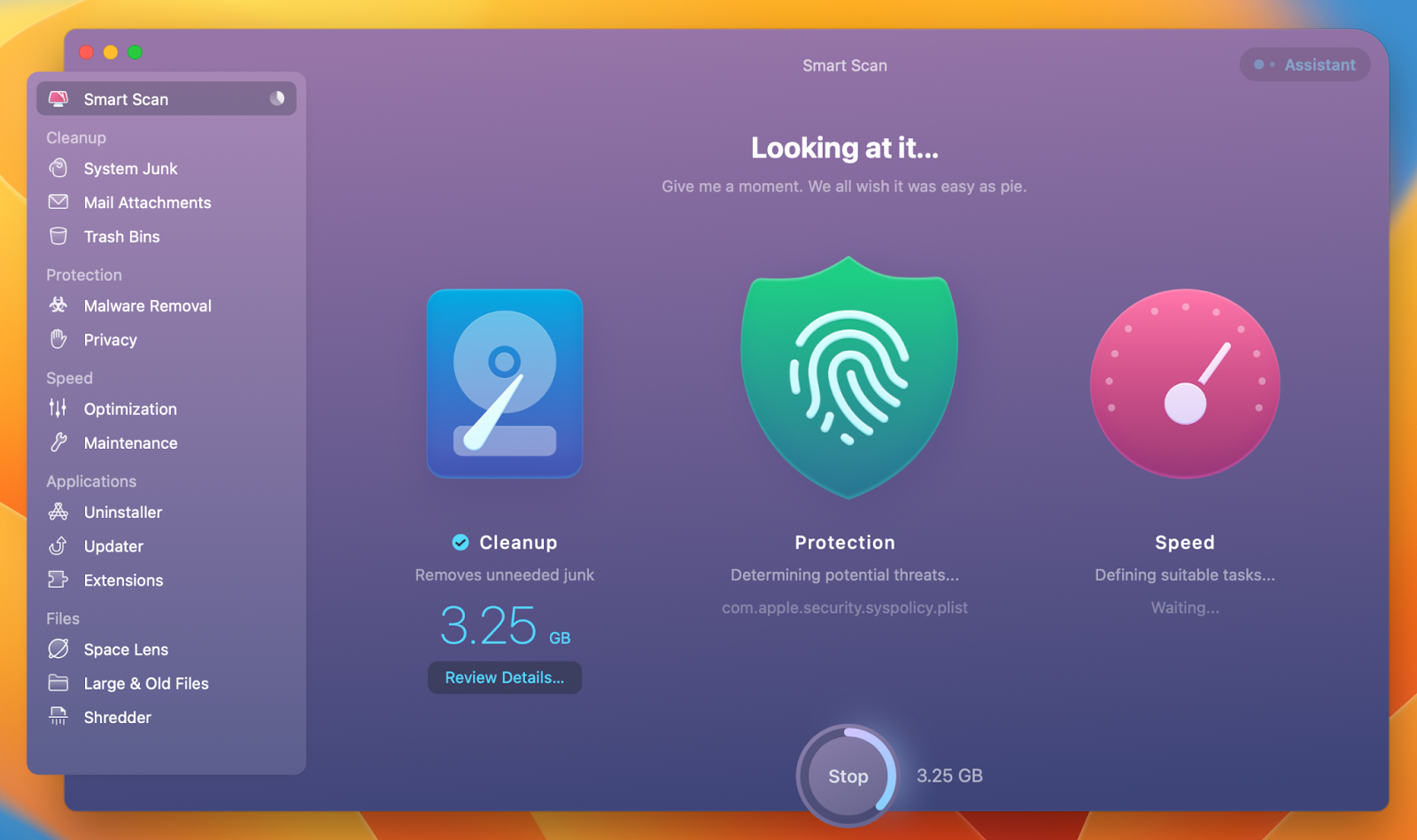 Final thoughts on fixing Mac clock error
Fixing the "Your clock is ahead" error that appears in your browser requires just a few simple steps and next to zero tech skills. All you have to do is make sure your device is connecting to the correct server to update it and that the time zone is set right for your location.
As your browser might actually be the culprit when it comes to this mistake, it can also help to purge your browser cache and cookies to free up space and fix any errors that might've accumulated in your browser's memory.
Lastly, the webpage you are visiting might actually be malicious, so we recommend you don't try to visit a page that's the only one that throws back the "Your clock is ahead" error in your browser.
To fortify your Mac's security, use helper apps like the ones we've mentioned in today's article — Mac security checker Pareto Security and junk file and malware cleaner CleanMyMac X. Both are available with your Setapp subscription.
Don't have Setapp yet?
Setapp is a handy app subscription service that provides you with helpful tools for your Mac and iPhone, under one monthly payment of $9.99 (other plans also available). Get on board today and try Setapp and the 230+ apps in its collection for free with our 7-day free trial!
Start today and see if the tools on Setapp can vastly enhance your workflow!