How to delete your Reading List in Safari
In this post, we are highlighting how to delete Reading List entries in your Safari browser on Mac. You can choose to remove individual entries or use the Clear All option for your Reading List in Safari, so let's take a closer look at all your options step by step.
How to delete your Safari Reading List on Mac
If you keep adding items to your Safari Reading List but never go back to actually read them and then clear, you are on your way to ending up with a huge backlog that's just impossible to get through.
Whether you want to clean up a few items you've already read or aren't curious about anymore, or you need to clear out your whole Readling List item collection, we are here with an easy step-by-step guide.
Here's how to remove items from your Safari reading List:
Open Safari.

You can open your Safari browser either from your Dock or go to Finder > Applications and find the Safari icon.

Open Reading List via sidebar or menu bar.

To open Safari reading list via sidebar, locate the sidebar icon in the top left corner of your Safari browser and click on it:

Open Reading List.

Spot Reading List in your Safari sidebar and click on it:

Now you can see and review your Reading List in Safari and delete any items you want:

Alternatively, open Reading List via menu bar by clicking View > Show Reading List Sidebar:

Delete items.
Once you've reviewed your Reading List, you can delete any items you want one by one or in bulk.
Here's how to remove Reading List items one by one on your Mac — put your cursor on the item you want to get rid of and swipe left. Once you see the red Remove button, click on it to remove: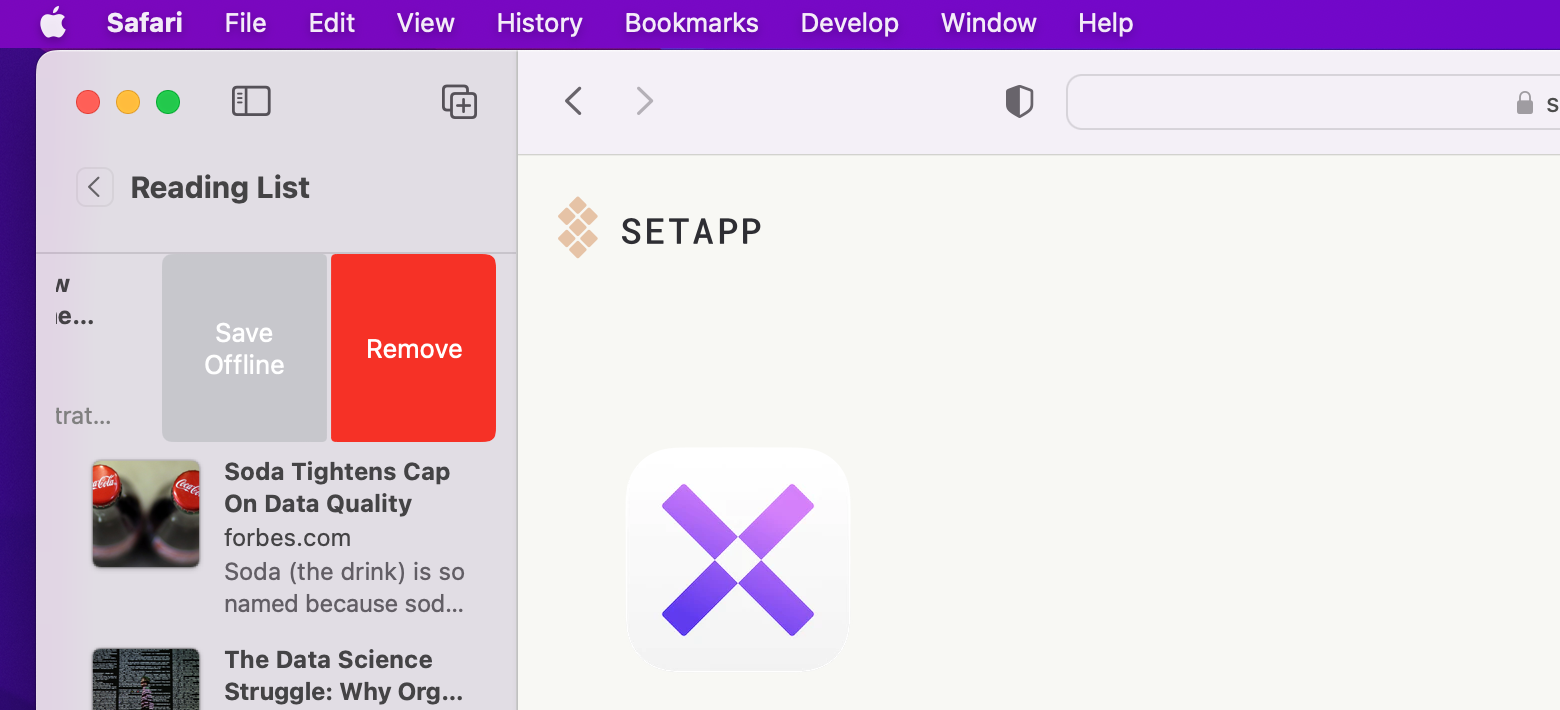 And your item is gone!
If you are wondering how to remove your whole Reading List from Safari, all you have to do is two-finger click anywhere on the list and select Clear All Items…: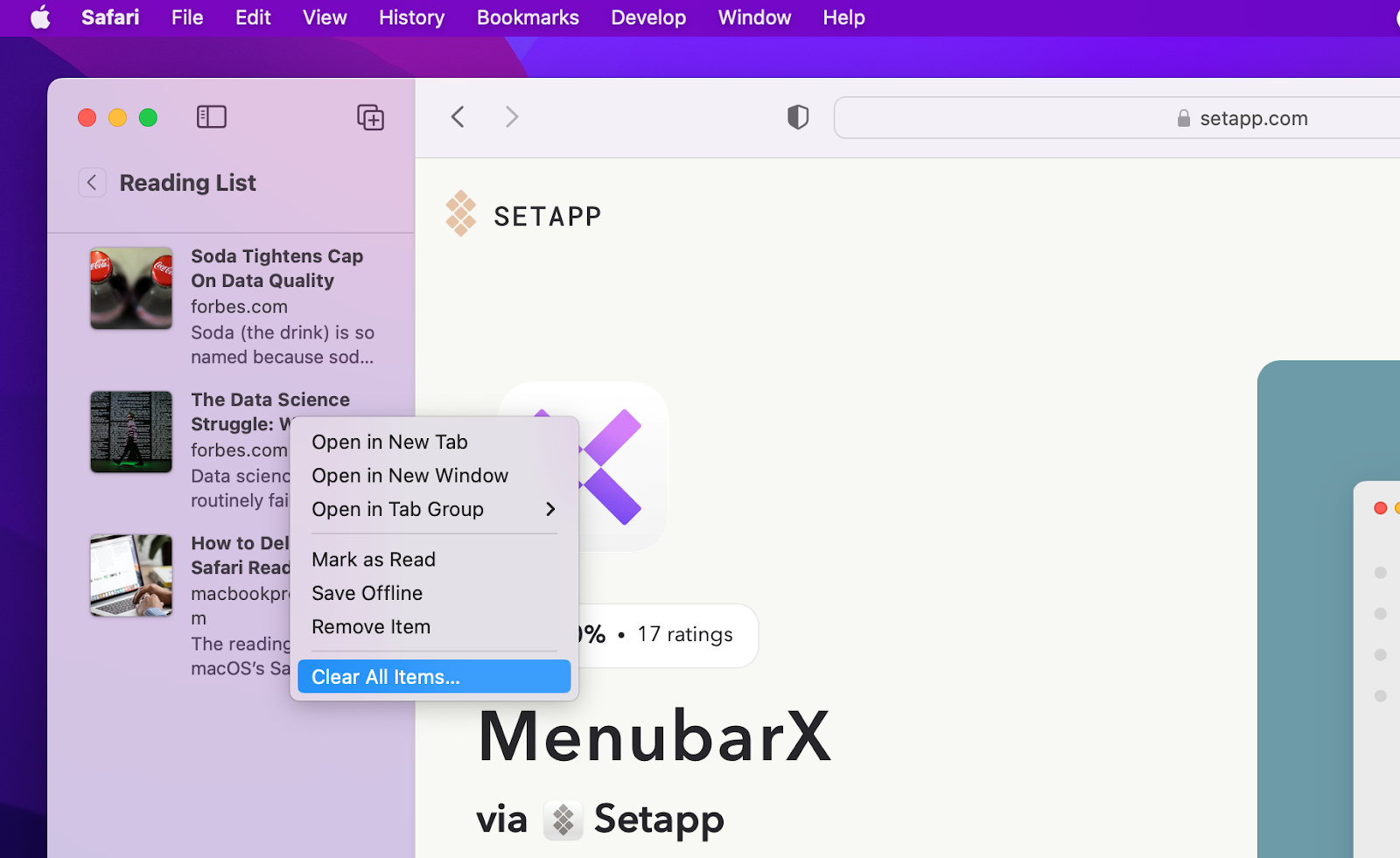 Confirm the removal in the popup and it's done!
If you are like us and keep abandoning your Reading List items because you are loaded with tasks and like to multitask, you might want to add a very unique browser to your everyday toolkit.
MenubarX brings an unexpected twist to your browsing experience — you can open and view your web pages directly from the menu bar. Type in any web address or use the popular shortcuts in MenubarX to open and consume content without having to quit your main window.
Need to quickly translate something? Open Google Translate in MenubarX. Want to take a look at your calendar, watch Netflix or YouTube, or read the latest tech news? Open them all in your menu bar!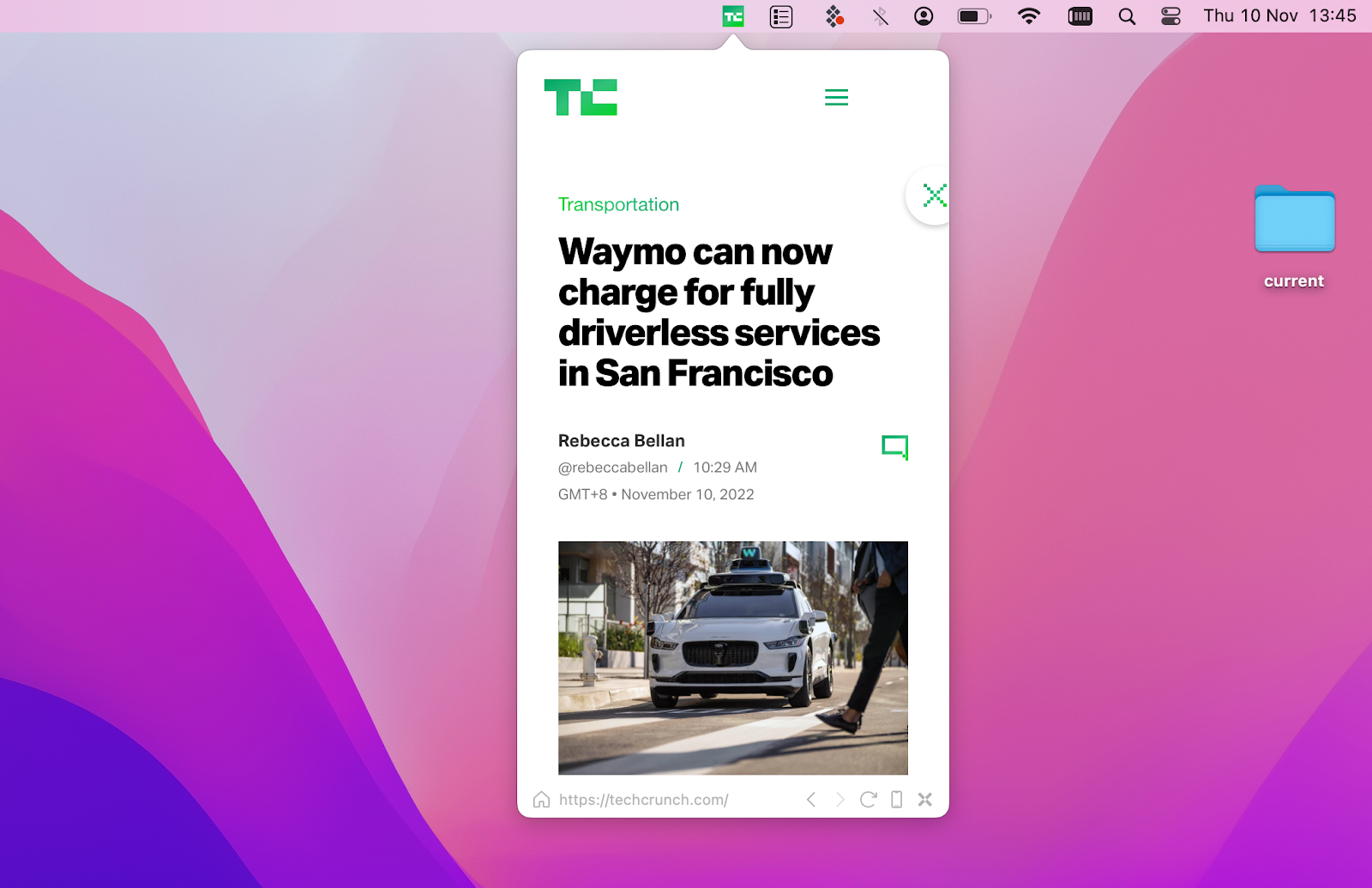 But if you are using several browsers, you might end up with a problem — which one do you set as default? It's this or having to manually open the browser you want. The latter is time consuming, but you can also end up accidentally opening a link in the wrong browser or app, usually the one that you really did not want to open.
OpenIn helps with that. This app allows you to manage exactly where your links and files get opened: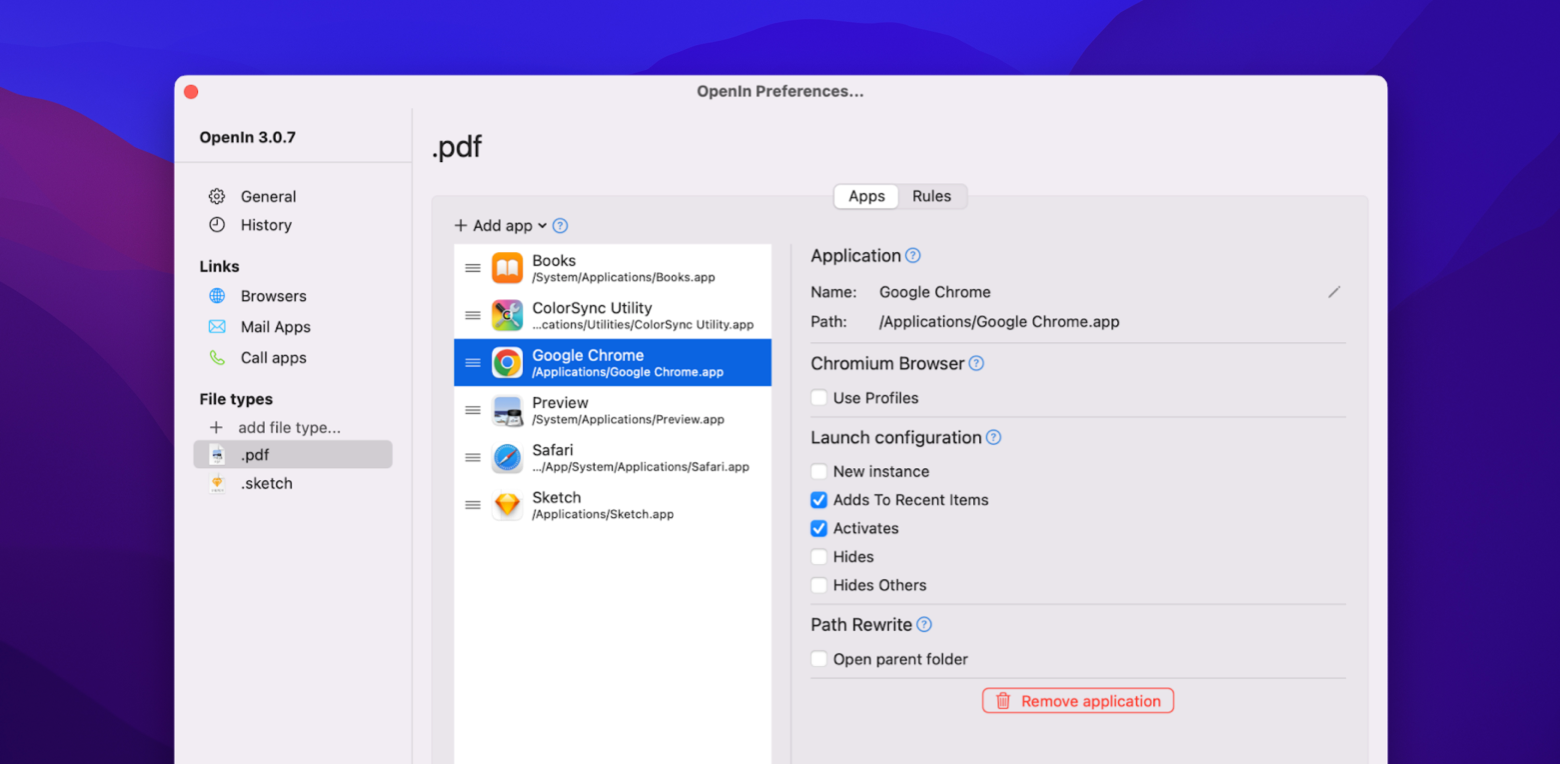 And you can also conveniently choose a browser to use for a link on the go. Just click the link you need — and OpenIn suggests you the browsers to use with it:

How to clear reading list on iPhone, iPad
Now that you know how to edit your Reading List on Mac, doing the same on your iPhone or iPad is very easy.
Open your Safari app, tap the open book icon at the bottom and then spot the glasses icon and tap it as well.
This is your Reading List and you can remove items from it the same way you did on your Mac — by swiping left on the item and tapping Delete: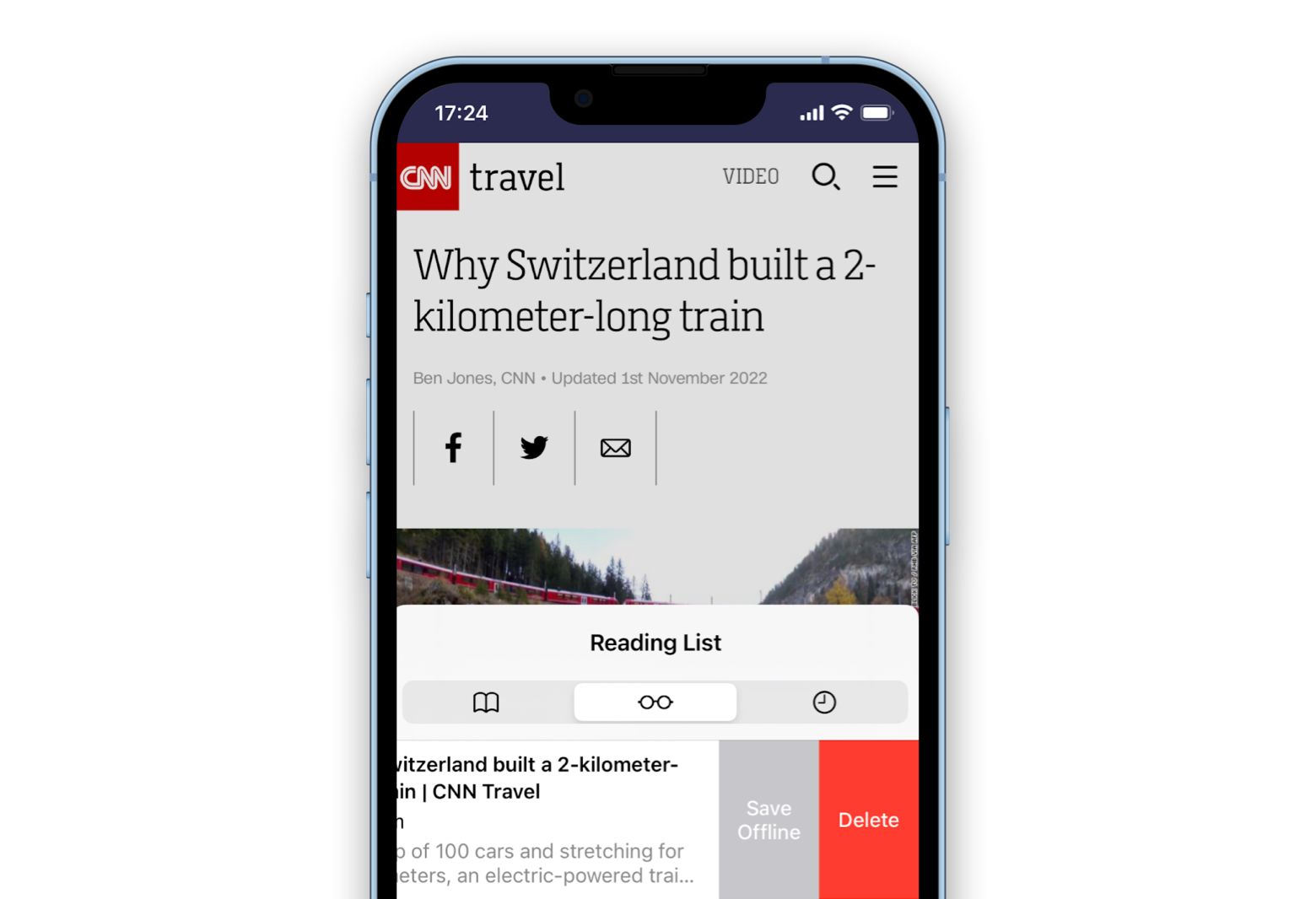 If you need to remove several (or all) Reading List items, you can use the select open in the list.
Tap Edit first, select the items you want to remove and tap Delete to remove instantly.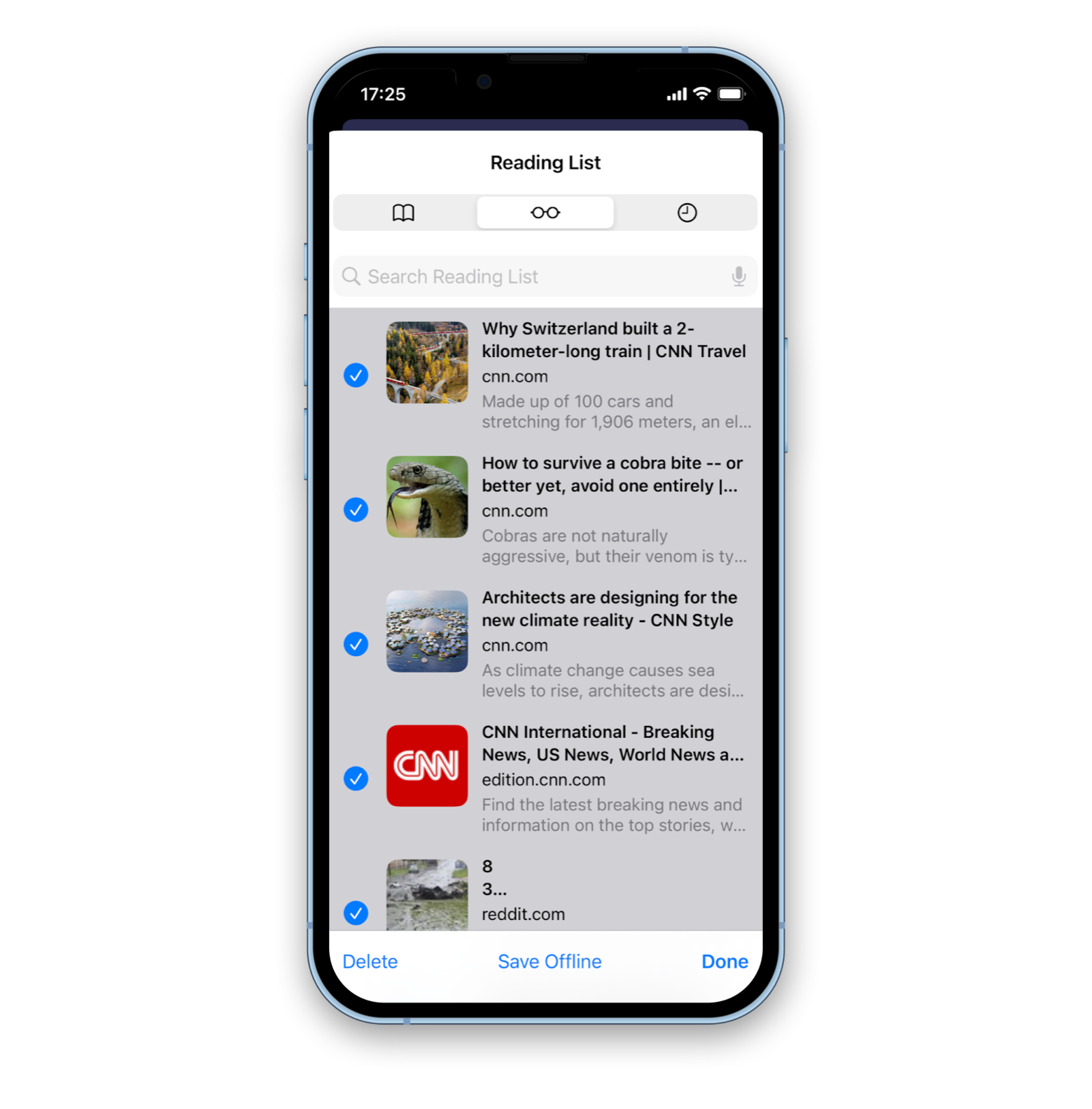 On your iPad, the process is a mix of what you do on a Mac and iPhone.
You can open the Reading List in the sidebar and proceed to remove items by swiping left: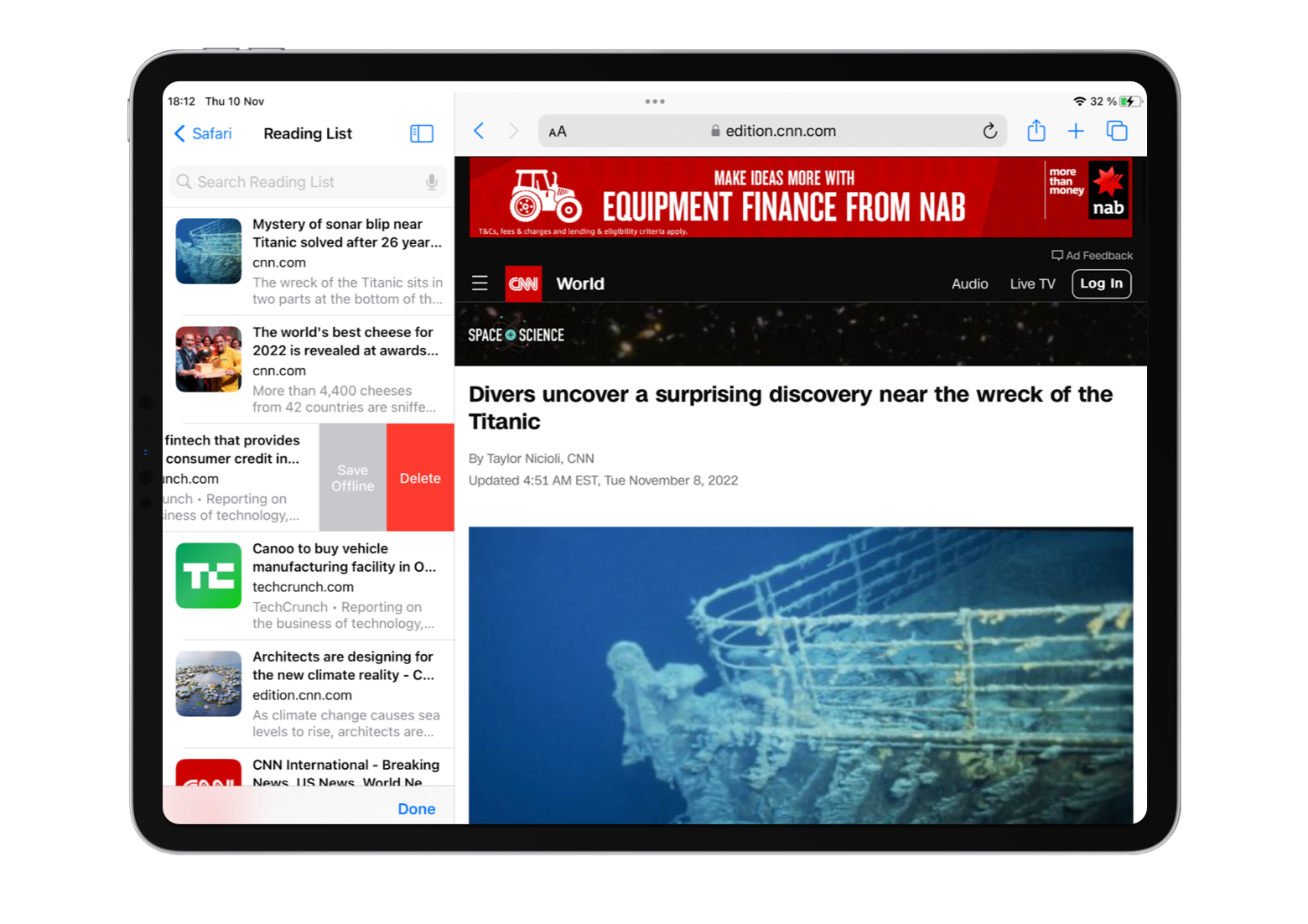 Or you can delete them by long-pressing one and tapping Delete: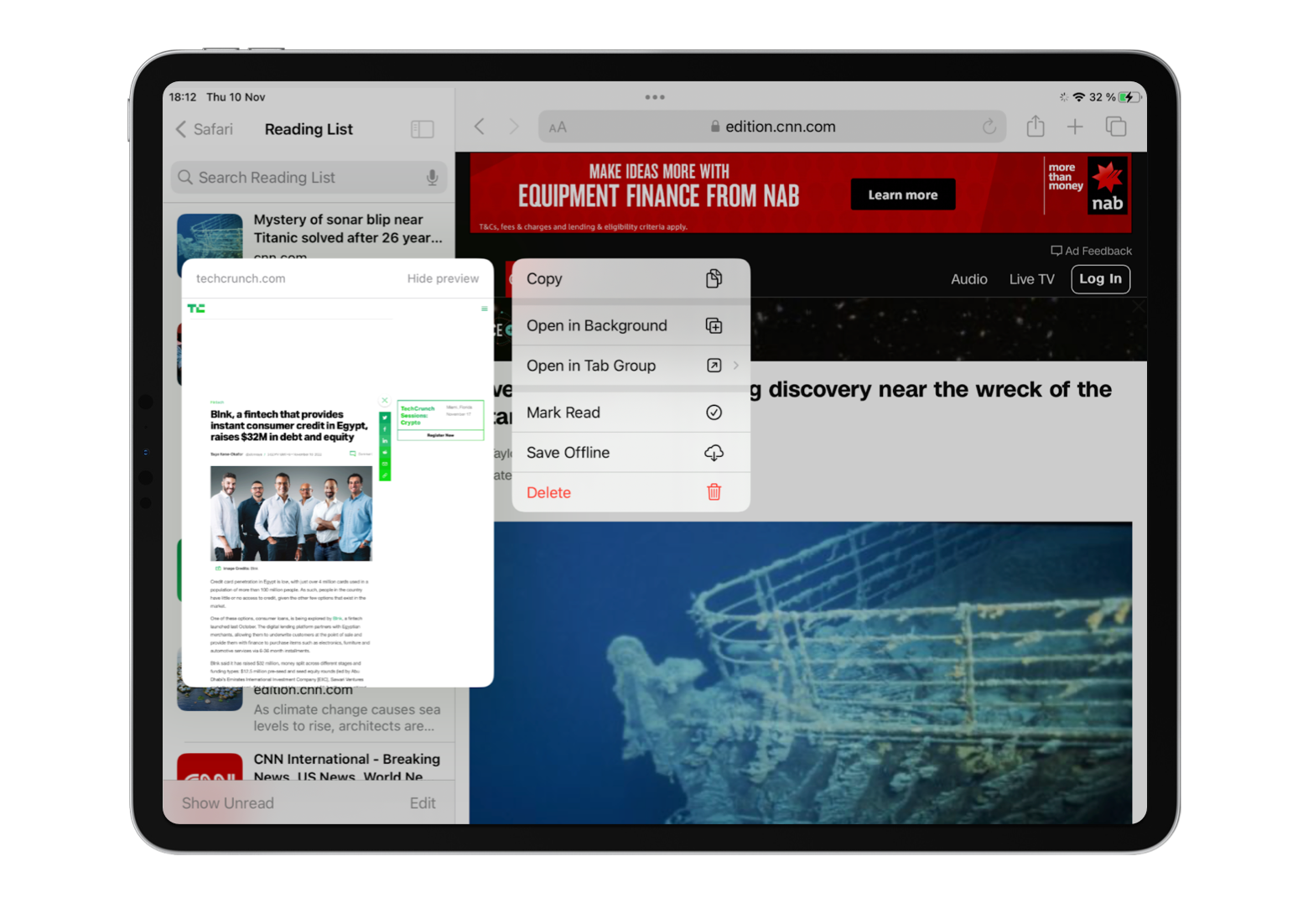 The multiple item deletion is the same as on iPhone — simply select the ones you want to delete via the Edit button and tap Delete: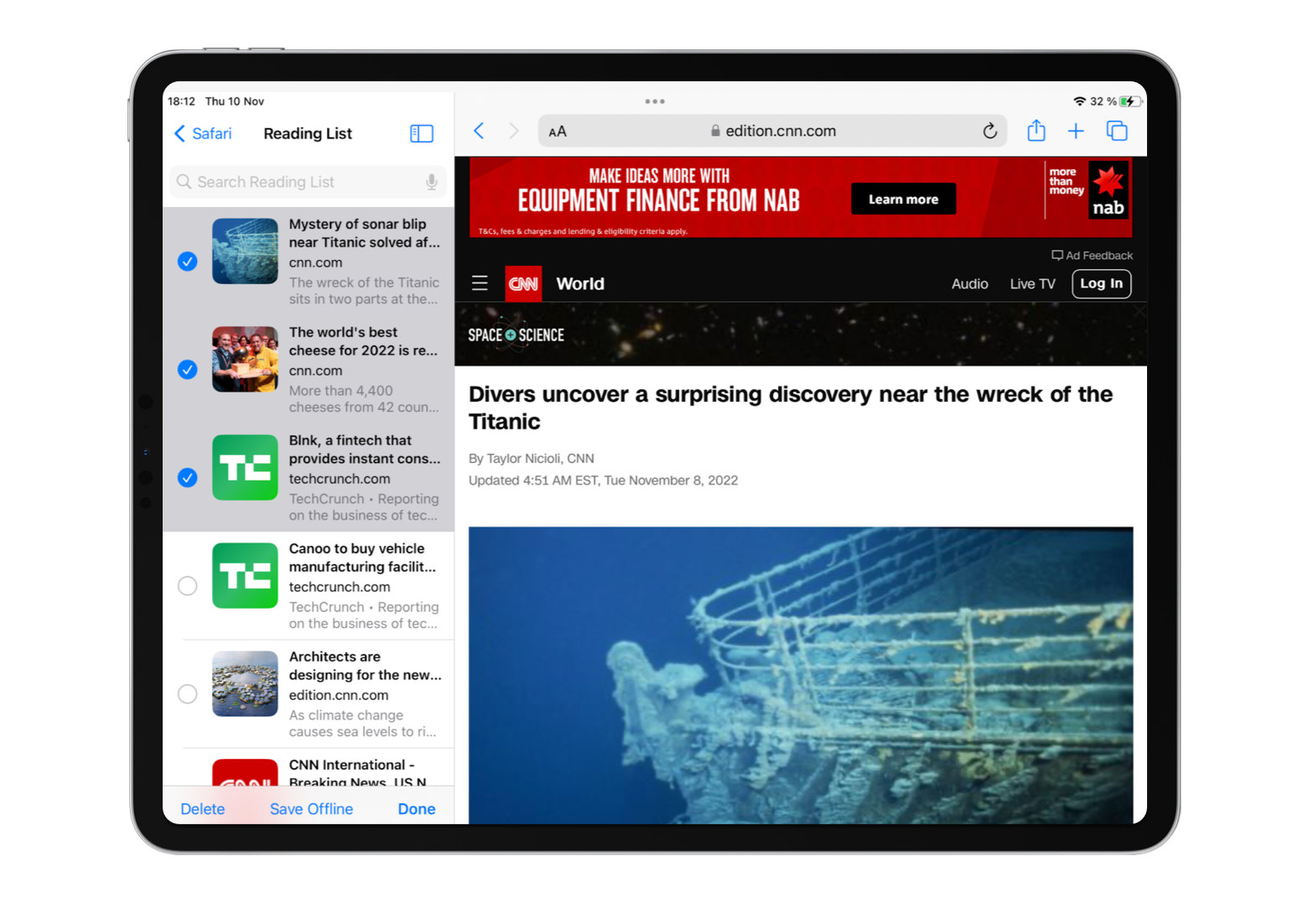 You may notice that deleting your Reading List items on one device also removes them from your other devices logged into the same Apple ID.
The list syncs via iCloud and allows you to easily access any items you saved on other devices.
If you are frequently using public WiFi for your browsing, a secure VPN is a must. It encrypts your traffic to help protect from unwanted snooping.
ClearVPN is an easy tool to use if you want to browse more securely or even change your location: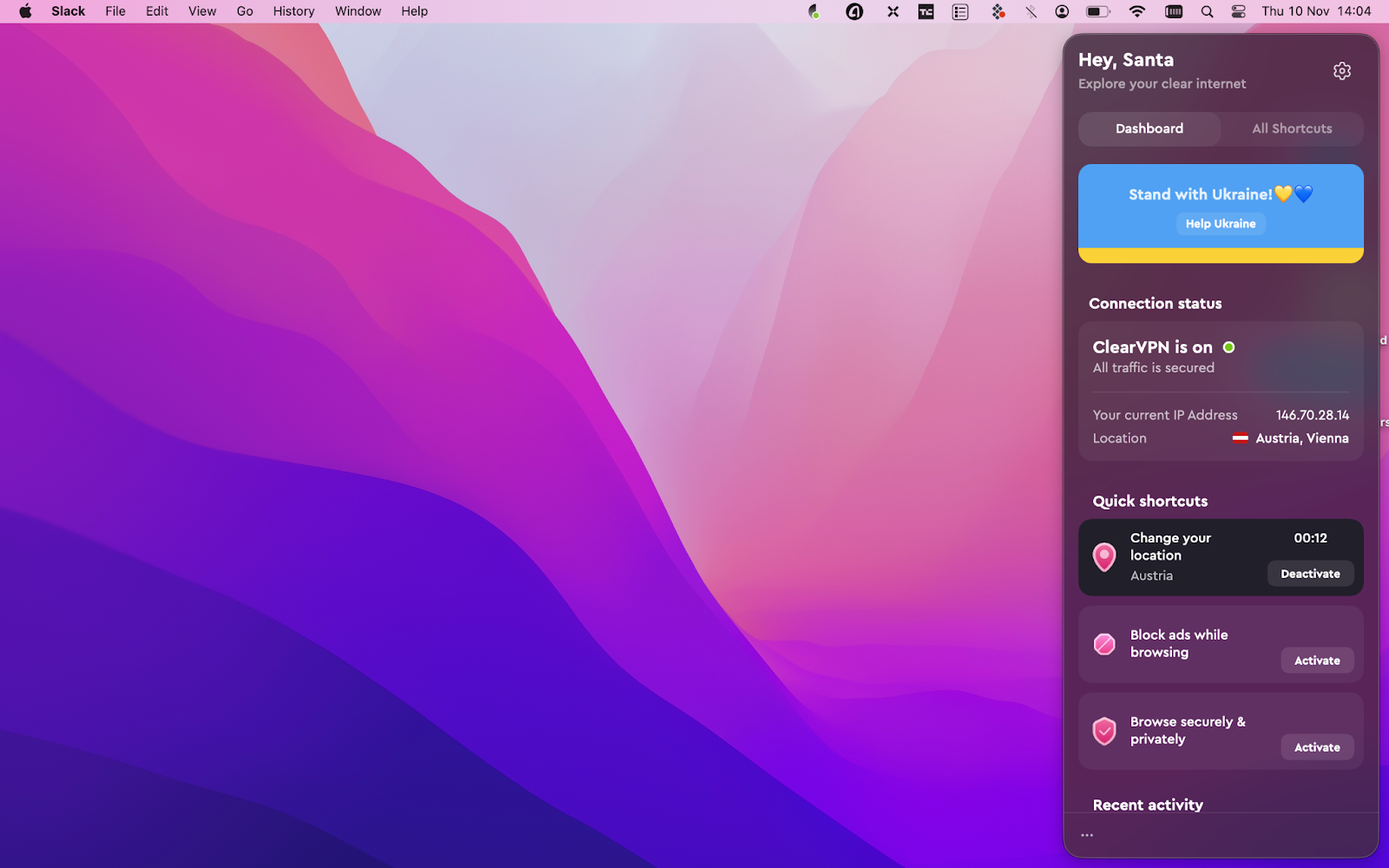 The app is easy to use and, just like MenubarX, lives in your menu bar.
Another useful tool to manage your data on your devices is AnyTrans app.
It allows you to view and backup your iCloud content, move data from one device to another, create backups and more.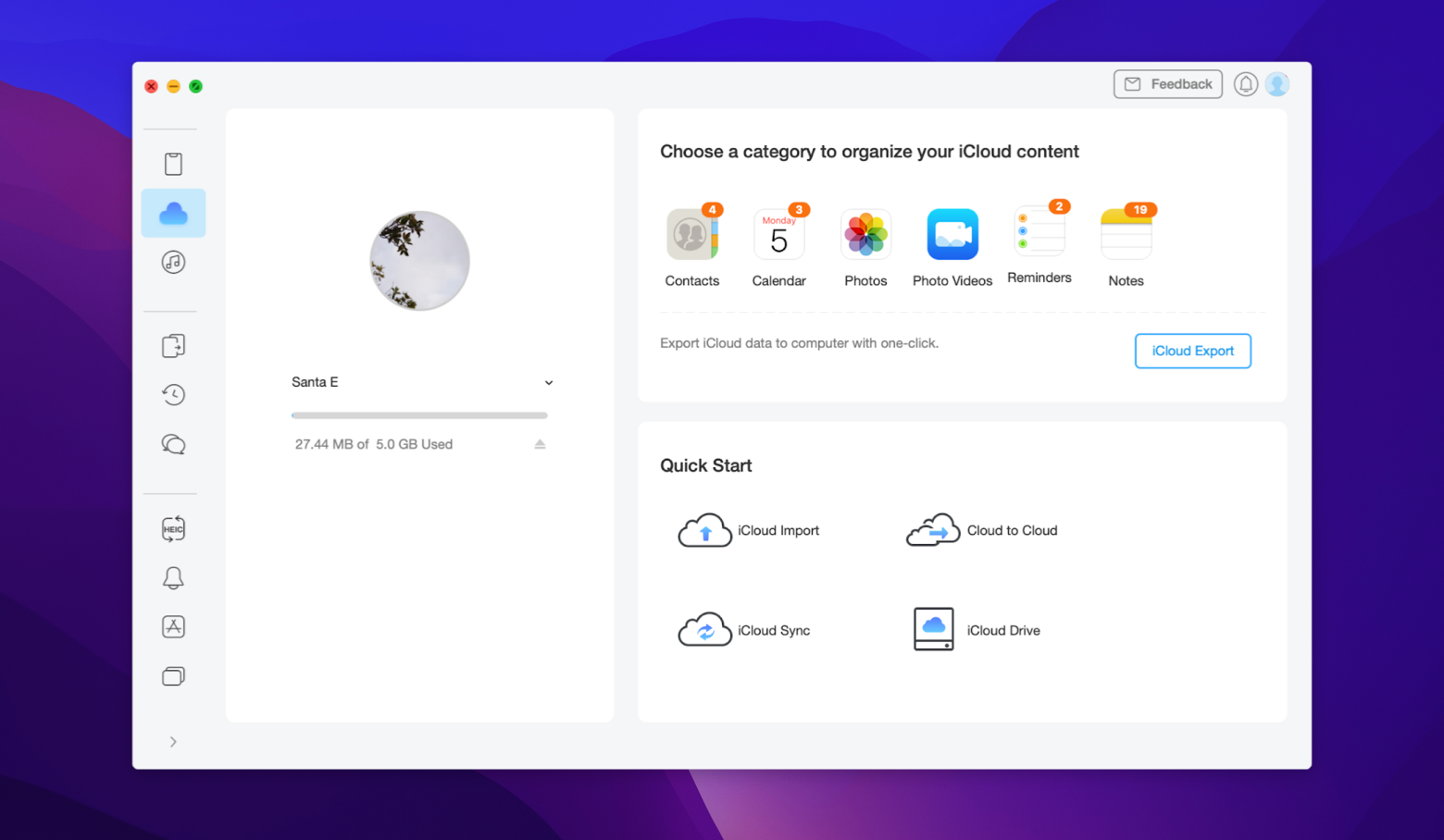 How to get rid of Reading List on Mac
While you can't completely remove the Reading List tab in your Safari browser, it's fairly easy to get rid of the items you've added. And unlike iPhone and iPad, on your Mac you are offered the option to Clear All items on your Reading List.
But if you have a long list of things you've added to your Reading List at some point and now want to start from scratch or just clear it all up and you are only using Safari on an iPhone or iPad, you can still remove items in one go by logging in with your Apple ID on a Mac. Your Reading List syncs up between devices, which means deleting something (or everything) off the list will be reflected on all of your devices.
If you are looking to expand your browser choices and functionality, you can try MenubarX for accessing content directly in a small dropdown window in your menu bar. To easily open links in the browser you prefer for the job, use OpenIn app for the task. To protect your traffic, get a secure VPN like ClearVPN. And to migrate or manage your iCloud or iOS content, use AnyTrans for iOS.
All of these apps are part of the Setapp app package that you can subscribe to in order to access 240+ apps for Mac and iOS under one subscription. These apps help tackle your everyday tasks and make your workflow more efficient.
You can start your Setapp journey with a free 7-day subscription to try out all of the tools available on Setapp and see for yourself if they fit your needs.