How to enable YouTube dark mode
You might have noticed that over the past few years seemingly all the apps in the world have made dark mode an option. Starting with macOS Mojave, you can even switch to dark mode on your Mac, including Mail, Safari, Notes, Desktop, etc.
With this dark mode wave upon us, no app can resist — and why not, dark mode is an option that only feels additive for users that want it. So it's no surprise that apps we use every day — even the apps that don't necessarily need it, such as Slack and Microsoft Office — have dark mode available now.
One web app for which dark mode is crucial, however, is YouTube. Let's explore why and how to turn dark mode YouTube from any browser.
Why turn on YouTube night mode?
By default, most app interfaces are light-colored: bright and clear. And most of the time it works out fine — we can clearly see any interface element on a bright canvas.
The issue arises when we have to use a white interface in physically dark environments. The contrast between a bright screen and dark surroundings puts too much strain on our eyes, and could become uncomfortable.
A dark mode in most apps is primarily designed to alleviate this contrast problem. To do that, the interface generally changes its color from white and light-gray to dark-gray or even black.
Additionally, when professionals are working on editing photos or videos, they prefer to have the dark mode on. Why? Because a dark background is the perfect frame to display colors in, unlike white framing which mixes into our color perception.
That's why the viewing experience on YouTube is better with dark mode. And it's cooler anyway.
How to switch to YouTube dark mode
A few years ago, a post on Reddit revealed that YouTube has been experimenting with dark mode settings. At the time you could use it in Google Chrome (version 57 and above) and Firefox.
What you had to do to enable dark mode was call up developer console (⌘ + Option + I) and paste the following into it: VISITOR_INFO1_LIVE=fPQ4jCL6EiE; path=/
Then refresh the page and get a secret YouTube Dark Mode feature in your profile settings.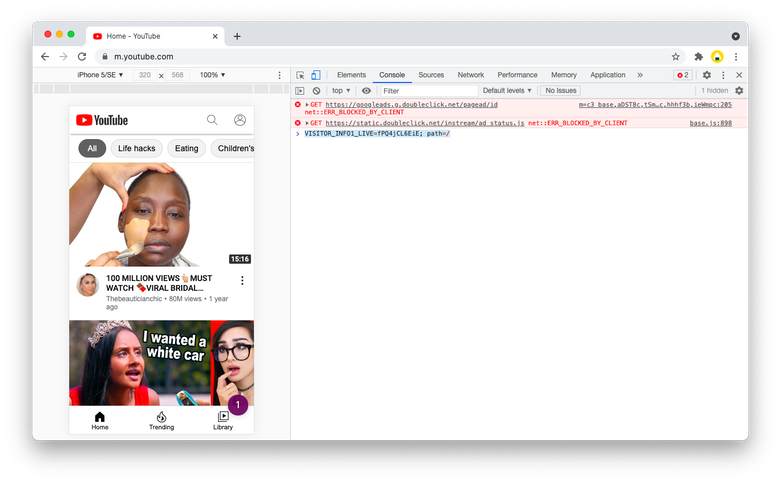 To get it working on Firefox though, you had to delete old cookies first, which, by the way is best done with CleanMyMac X.
CleanMyMac X is a world-class Mac optimizer that makes keeping your Mac up to speed a breeze. You can, for example, use it to scan for malware or old files, clean up RAM, uninstall apps you don't need, and delete browser cookies to protect your privacy.
To delete cookies from Firefox with CleanMyMac X:
Launch CleanMyMac X
Navigate to the Privacy tab
Click Scan
Select Firefox
Pick Cookies
Remove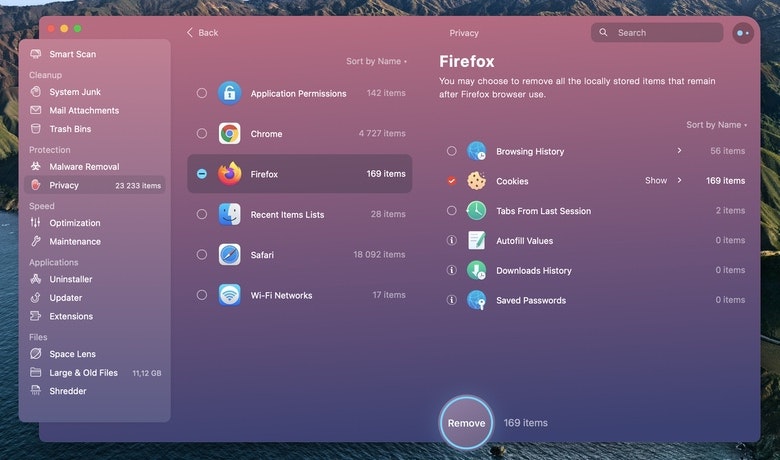 After that you could turn on YouTube Dark Mode in Firefox.
Fortunately, now the Youtube Night Mode, renamed as dark theme is generally available to all browsers, and even to users who are not logged in.
To turn on dark theme in YouTube:
Click on your profile icon in the top-right corner
Select Appearance
Pick dark theme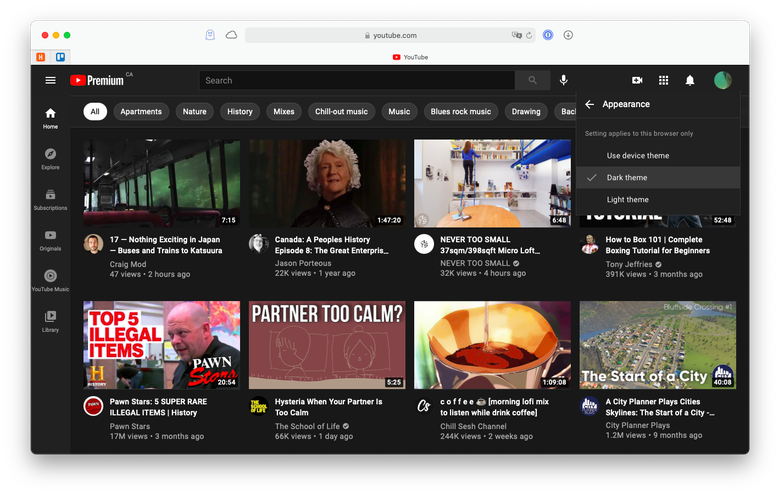 If you're not logged in, follow the same process, but click the three-dot menu instead.
You can instantly see how the dark theme is easier on the eyes without any changes in functionality. Note that your changes will only be saved for the specific browser, so you have to repeat this process on every browser you use. You can also enable the option in YouTube apps for iOS and Android.
Tip: Turning on the dark theme on your mobile device with an OLED screen (iPhone X and later) will actually help save battery life because it leaves dark pixels completely black.
How to turn on dark mode across your Mac
If you like using dark mode YouTube, you might be thinking of switching other parts of your workflow to dark mode as well.
For example, if you're running macOS Mojave and later, you can automatically switch your Mac and all of its default apps, including Safari, into dark mode right now.
To do this:
Open System Preferences ➙ General
Click Dark, or Auto (which will dynamically switch to dark mode at night depending on your time zone)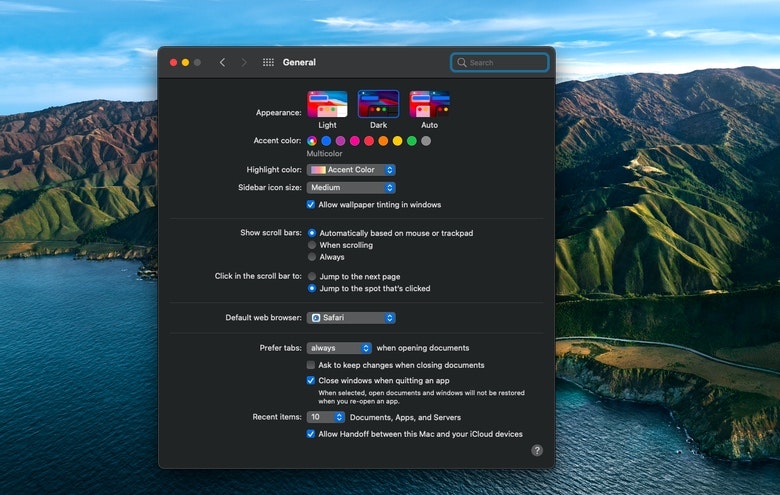 If you often need to go back and forth between light and dark mode on Mac, launching System Preferences all the time wouldn't be really convenient. Instead, use an app like One Switch.
One Switch is a simple toggle-based app that lives in your menu bar and lets you control the most frequently used options on your Mac in just one click. For example, you can connect to your Bluetooth speaker, hide Desktop icons, keep Mac from sleeping, and naturally turn on Dark Mode. You can also customize your options, adding the ones you use all the time and removing what you don't need.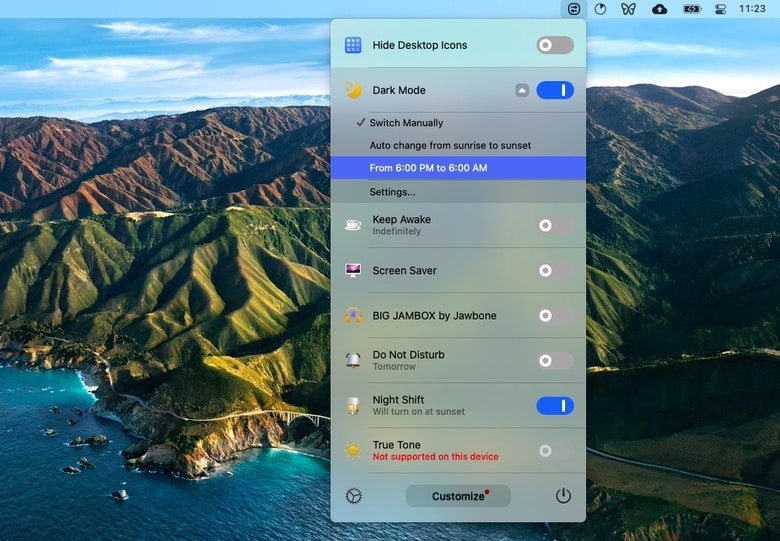 Finally, don't forget to turn on dark mode in other apps you use. We discussed the YouTube desktop site Chrome options above, but you can also switch all of Chrome into dark mode. Same for Firefox or nearly any other app.
The problem is that every program has its own sequence to get to dark mode. How do you remember them all? The trick is to use Paletro to quickly call up any menu in any app.
Paletro is an add-on quick access menu for any app. Just press ⌘ + Shift + P and Paletro search window will appear. Type in any command you want (e.g. Dark Mode) and Paletro will quickly get you there. No more memorizing or scrolling through hundreds of options in Preferences.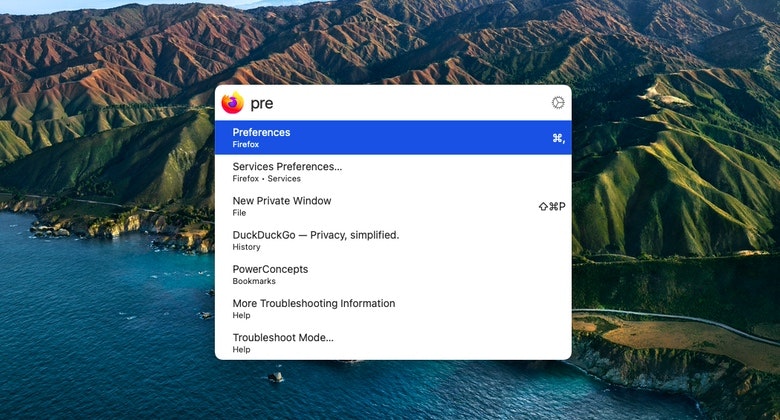 As you can see, using dark mode YouTube as well as other apps, and even your macOS system, can ease the strain on your eyes, improve color representation, and even save battery life on your phone. Besides, you can easily get rid of cookies (which store old settings) with CleanMyMac X, make dark mode transition smooth with One Switch, and quickly find dark mode settings in any app with Paletro.
Best of all, CleanMyMac X, One Switch, and Paletro mentioned above are available to you absolutely free for seven days through the trial of Setapp, a platform with more than 210 outstanding Mac apps for any task you can imagine, from setting a Pomodoro timer (Session) to editing photos with AI (Luminar). Try every Setapp app today at no cost and find your new favorites!