How telecommuting can increase productivity
Digital nomads have no problem attending work meetings from under a palm tree in Bali. Whether such a work mode promises better results than office work is still unclear. According to the recent study by Stanford University, digital nomads tend to take fewer sick days than office workers, and are 13% more productive. Is Bali air the reason? Or maybe it has nothing to do with the location but rather with the freedom of working at your own pace?
One thing is for sure, many people are able to keep earning money without going to offices. So it's a habit that can be mastered. If you manage to enforce an efficient telecommuting policy in your workplace — maybe it can even be mastered by everyone.
The challenge of quarantine that arrived with the outburst of COVID-19 proved telecommuting is not only about Bali and coconuts. It's an opportunity to keep a business afloat and continue generating profits under any circumstances. Let's find out the benefits of telecommuting and the ways to make it work for your company.
What is telecommuting?
Telecommuting is a term that means working remotely, using exclusively digital tools to complete tasks and communicate with a team. Many people use it as a synonym for "work from home" but telecommuting is much broader. It encompasses all the categories of remote workers, including digital nomads and people working from home.
How telecommuting works
If you work in the office, you're commuting every day using public transport, a car, or a bike. If you work remotely, you telecommute using Zoom, Skype, FaceTime, and other video conferencing tools. This is the underlying difference between the two.
Owl Labs says around 52% of all employees work remotely at least once a week — so the trend is definitely not new, and it seems to be growing lightning fast. There are specific industries that seem to be the most active here, enabling telecommuting cost saving and convenience for employees. These are customer service, healthcare, private tutoring, and information technology — to name a few.
The right way to telecommute: Do you need a policy?
Telecommuting productivity statistics shows positive trends across those companies that have at least some type of remote work policy. This is not a surprise. Beneath the surface, remote work is all about setting up team management, shared communication channels, and beating loneliness while working in isolation. People are not getting used to these things in a day — they need some guidance. Here are a few tips you might want to put into a telecommuting policy:
Restate the need for regular meetings. From manager 1:1s to performance reviews, make a clear statement about all the meetings that should be taking place while people work remotely.

Working hours versus achieved goals. If it's customer service, your employees probably need to be online at specific hours. If it's software development or writing, an achieved goal can serve a better regulatory measure. One way or another, there should be rules for remote-friendly work.

A clear overview of remote work tools. Should employees use Zoom and password-protect their meetings? Or is it ok to go with Slack calls as long as they use Slack for messaging? Is there a need for acquiring extra software and what's the mechanism for acquiring it? If your remote work policy will cover only one issue, it should be this.
Secrets of successful remote team management
The challenges distributed teams face are all the same. Loneliness, inability to unplug after work, and communication barriers are the most difficult, due to Buffer's annual "State of Remote Work" survey. The curated list of software below will help you beat all of them. Encourage your company to test it and figure out what works for you. Spoiler: The big chunk of all tools we review are available inside a single Mac desktop app called Setapp, which means you save a huge amount of money by bringing this package into your remote work setup.
Get a solid project management solution
Project management is something very abstract when it comes without context. Still, the good tools for managing projects remotely share the same features, which are project visibility, progress tracking, and analytics.
Jira Software: Works great for agile practices, including Scrum and Kanban. It's a decent choice to make if you're managing projects like web design or software development. Jira's interface is based on flexible boards that you can move around to create visibility of what's been done, track bugs, and focus on iterations. The premium subscription cost starts at $7 per month per user, so make sure it fits your budget.
Merlin Project Express: A simpler yet very robust Jira alternative that is a part of Setapp subscription. Instead of one project timeline, you get many custom templates to choose from. You can record tasks, set milestones, track progress based on time or goal, assign budgets to tasks, etc. The thing I like the most about Merlin Project Express is how easily you can break tasks into small chunks of work — and even assign goals to those chunks.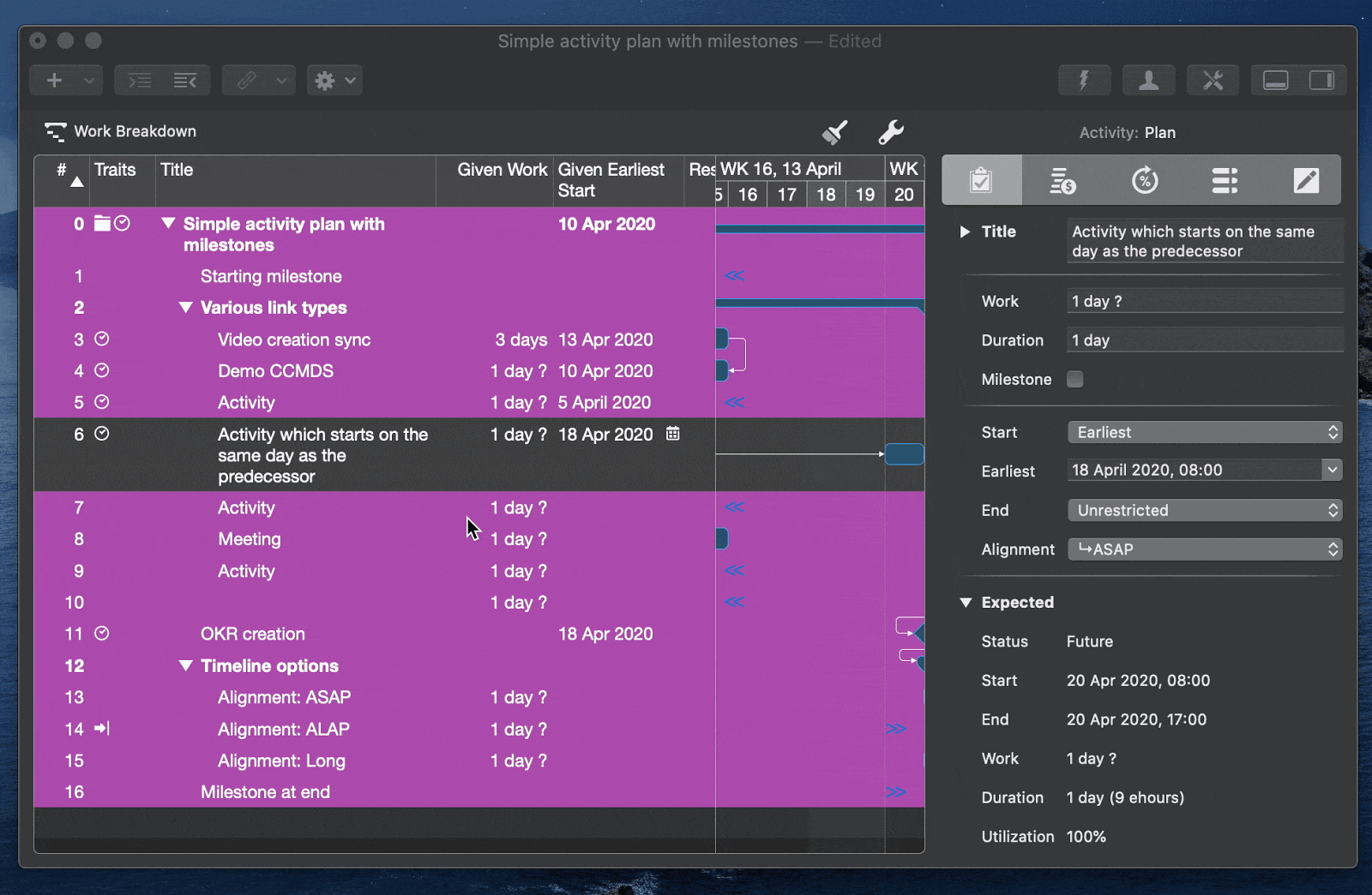 Getting things done, in time
Timing: Automatic time-tracker. For those who're having a hard time tracking progress or closing the lid of Mac once the workday is over. Timing automatically monitors the programs you use, for how long you use them, and ultimately brings your daily activity into a handy report. Create tasks or entire projects, set deadlines, and let Timing control it all.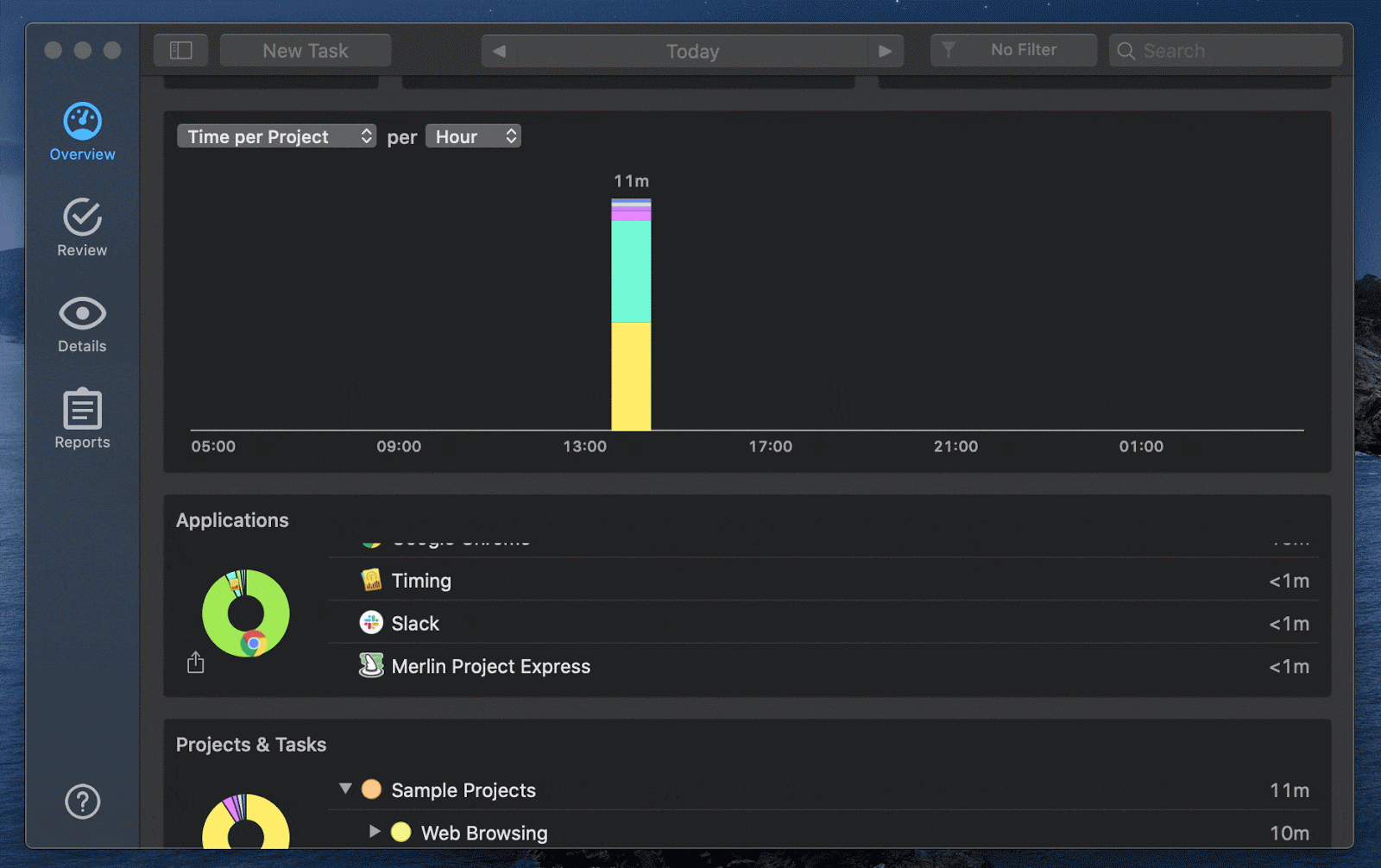 Timing, along with many other productivity tools, is available on Setapp.

Communication, the king of remote
Slack: If we talk team communication (and your team is 50+ people), nothing beats Slack. Tried and tested, it has a bunch of cool features like channel bots and built-in video conferencing. You might also benefit from Slack's shared channels in case switching to remote work requires a tighter collaboration between separate teams.
IM+: This one is about a convenient way to telecommute, avoiding jumping between work and private chats. IM+ is an all-in-one messenger aggregator that allows you to bring Telegram, Skype, Gmail, Slack, and any other messenger you use into one desktop app. It's also possible to tag messengers and toggle between those you use for work and private ones.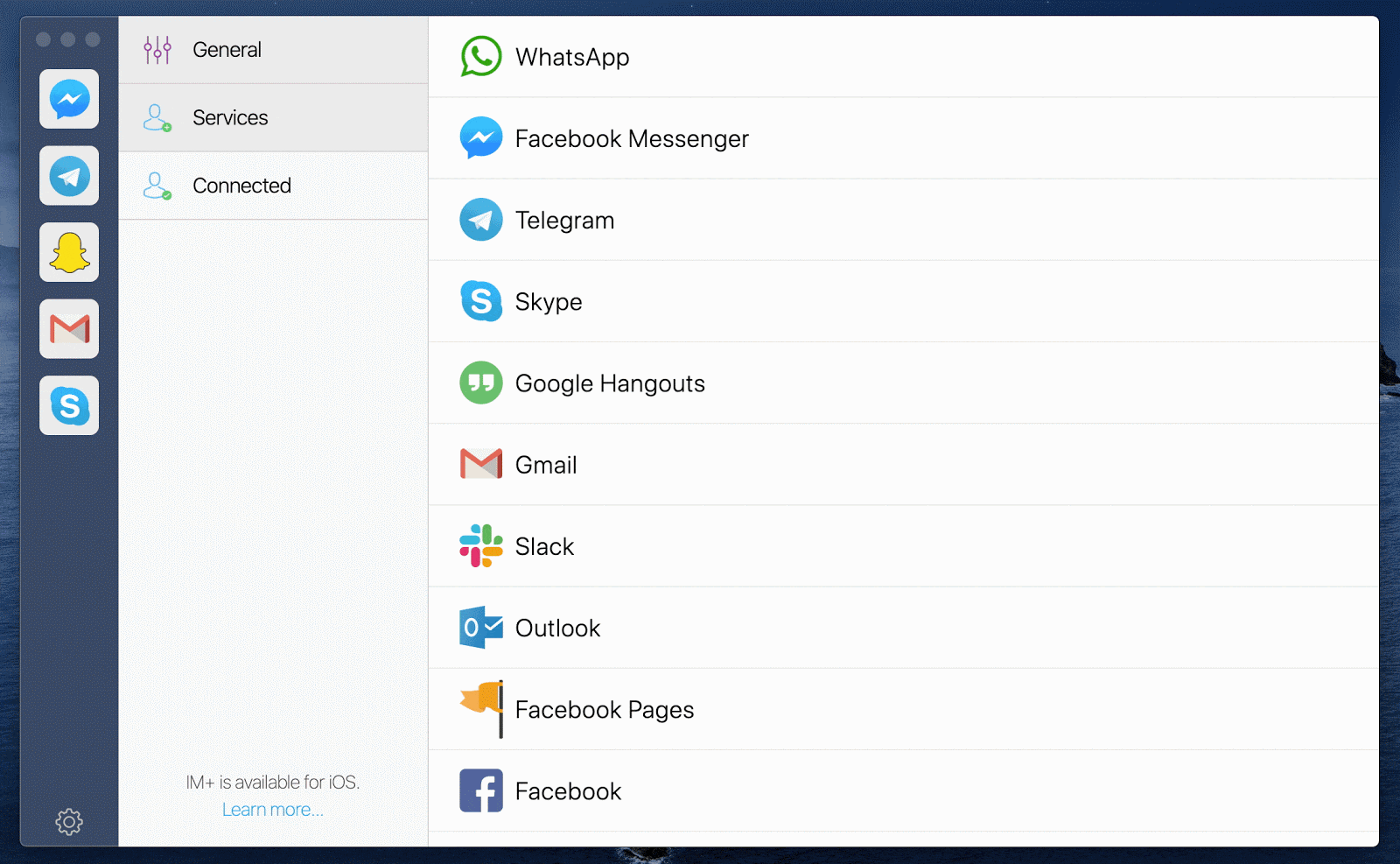 Make sure you never miss a meeting
Reminders: The unity of Apple's native apps — Calendar, Reminders, and Messages — is pretty good. In Reminders, you can record descriptive tasks, attach links, or even tag people, which gives you a perfect control over the schedule of meetings. If you want to use the newest version of Reminders with Messages integration, make sure your team members upgrade their Macs to macOS Catalina.
Backtrack: Showing up for a meeting is only part of the deal. With a team working remotely, all the information is being discussed online — super easy to lose track of things pretty fast. Backtrack is a unique audio recording app we recommend your team embraces in these challenging times. What it does is capturing and overwriting every 60 minutes of audio on Mac. Whenever someone misses something and wants to go back to a recent discussion, they just backtrack a specific amount of time and save audio.
Maintain focus, at home or in Bali
Be Focused: One of the best apps for those who love working with a timer. Be Focused is a subtle time tracker working from your menu bar. You can add tasks and set deadlines for them. If you want a focused environment, schedule breaks and set up a timer that will keep you on tasks. Pomodoro at its finest.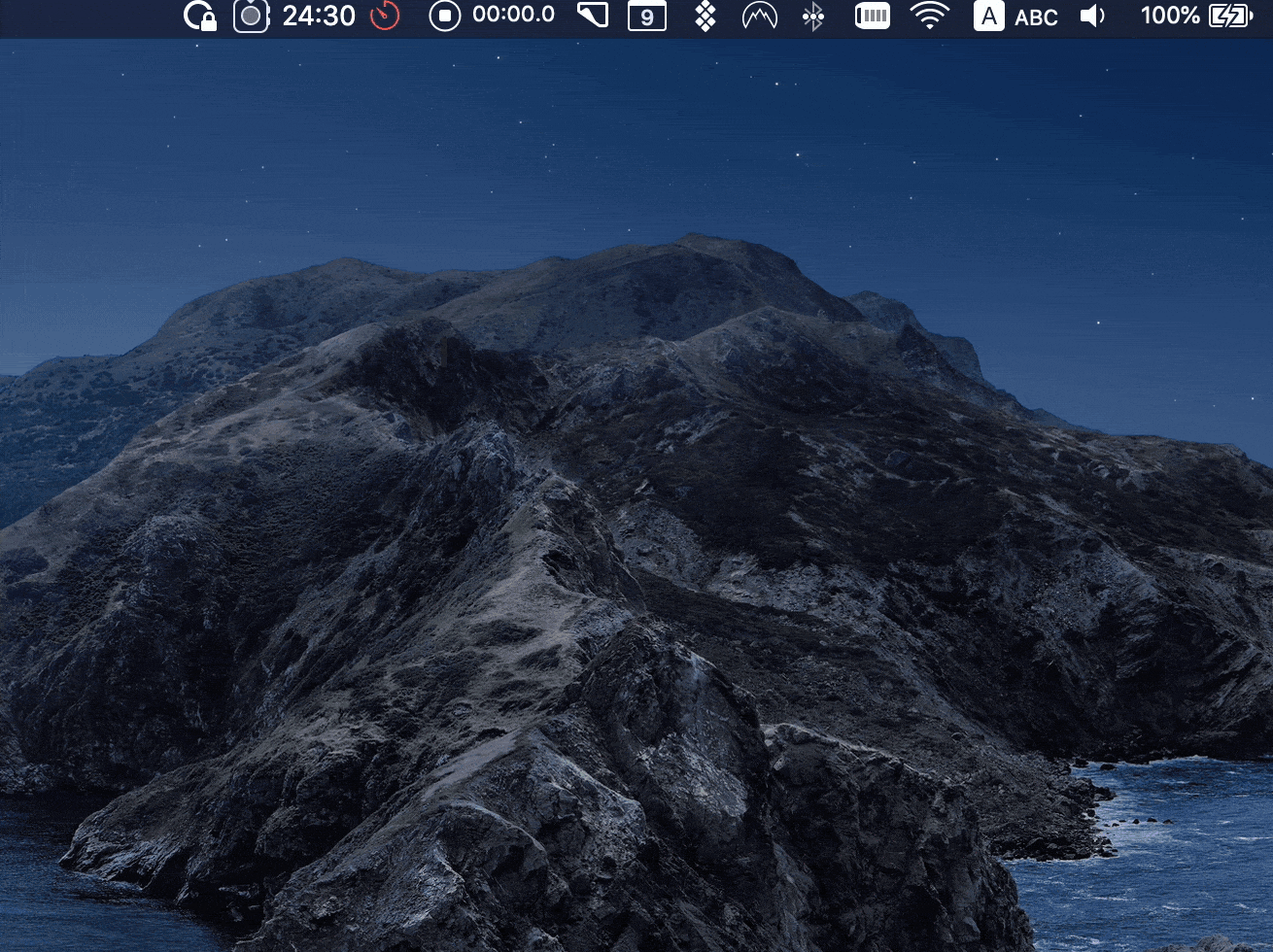 Focus: In case social media is a big distraction, get a site blocker like Focus. The app automatically closes access to apps and websites like Facebook and Twitter for a specific amount of time. Once it's over, you get a short break when you can enjoy all the "forbidden" goodies before starting to focus again. All time ranges are completely customizable.
Set up your team productivity with a single license
Productivity apps are never a one-size-fits-all. This is why it's a great idea to provide your employees with an extensive choice of tools for remote work. Setapp has 180+ Mac apps for coding, design, time management, screen recording, and basically all Mac-related jobs. The whole package has a fixed-fee monthly cost.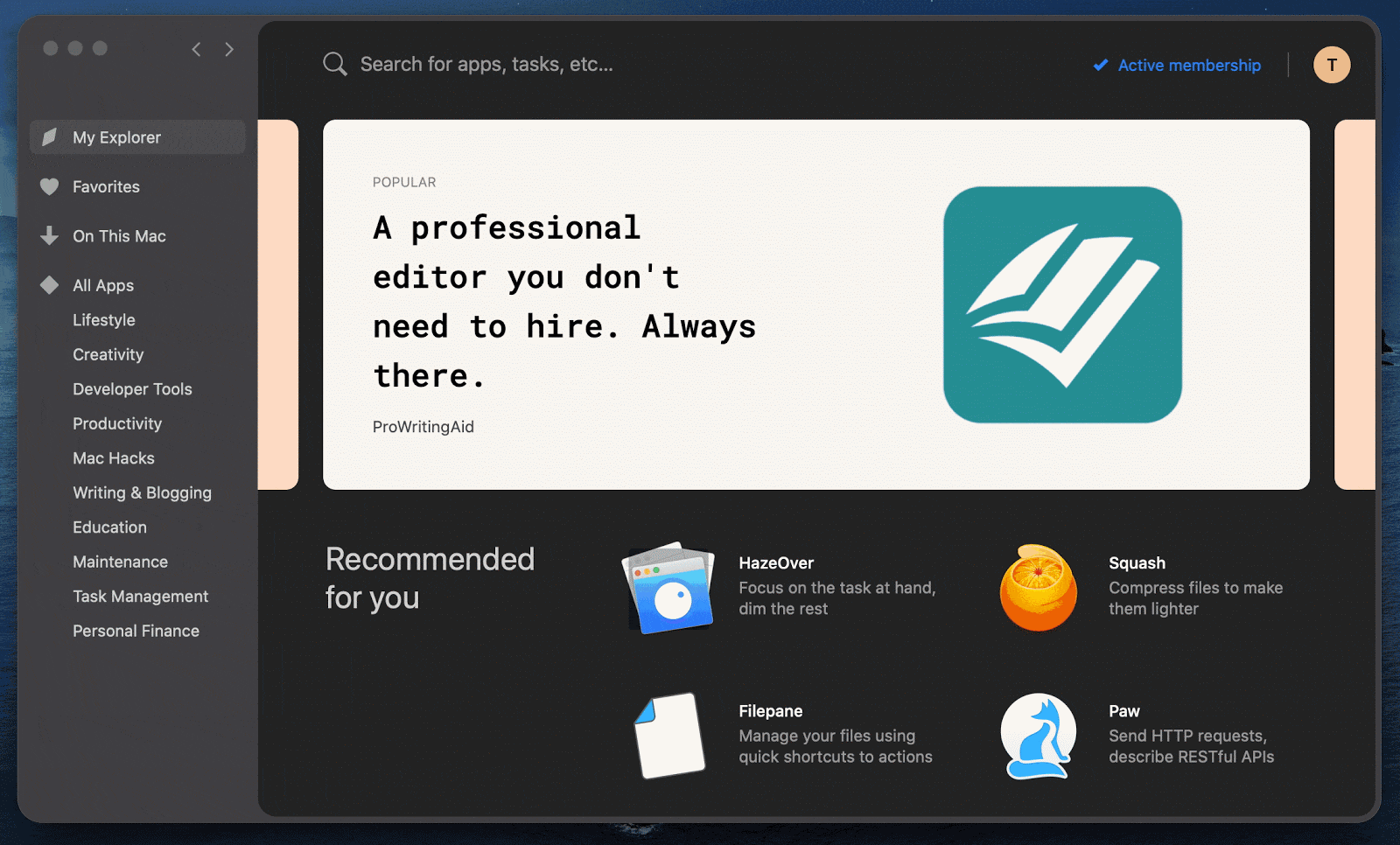 In case you need a software package for your entire company, use Setapp for Teams — the same benefits but with a faster setup. Best of all, you get 30 days of a free trial for every remote worker on the team to explore new stuff and improve the way they telecommute.
Hope this guide helps you enforce a healthy remote work policy that you can fully enjoy. Oh, and for those who miss the noise of the office, there's a nice audio simulator called I Miss the Office. Unfortunately, doesn't simulate a coffee machine, though.