Get a better search for your Mac and find lost files faster
Struggling to find a file or folder on your Mac? Don't worry! Mac's search functionality is one of the best around. With help of some apps and advanced search tips, you can actually find what you're looking for in no time.
3 Ways to Find Files and Folders
There are three ways you can go about searching your hard drive for a file or folder: Spotlight, a Finder window, or with the help of an app like Forklift or Lacona. Let's take a look at all three.
1. Search with Spotlight
Everything is faster with Spotlight. This built-in tool helps you find apps, photos, documents, and other files with ease.
To perform a search with Spotlight, simply click on the Spotlight icon in the upper right-hand corner (the one that looks like a magnifying glass) or open it by pressing Command + Space and start typing whatever it is you want to find in the search bar. Spotlight will automatically start filtering results as you type.
You can also ask Siri to find your files and folders by saying what you're looking for. For example, "Show my New York photos."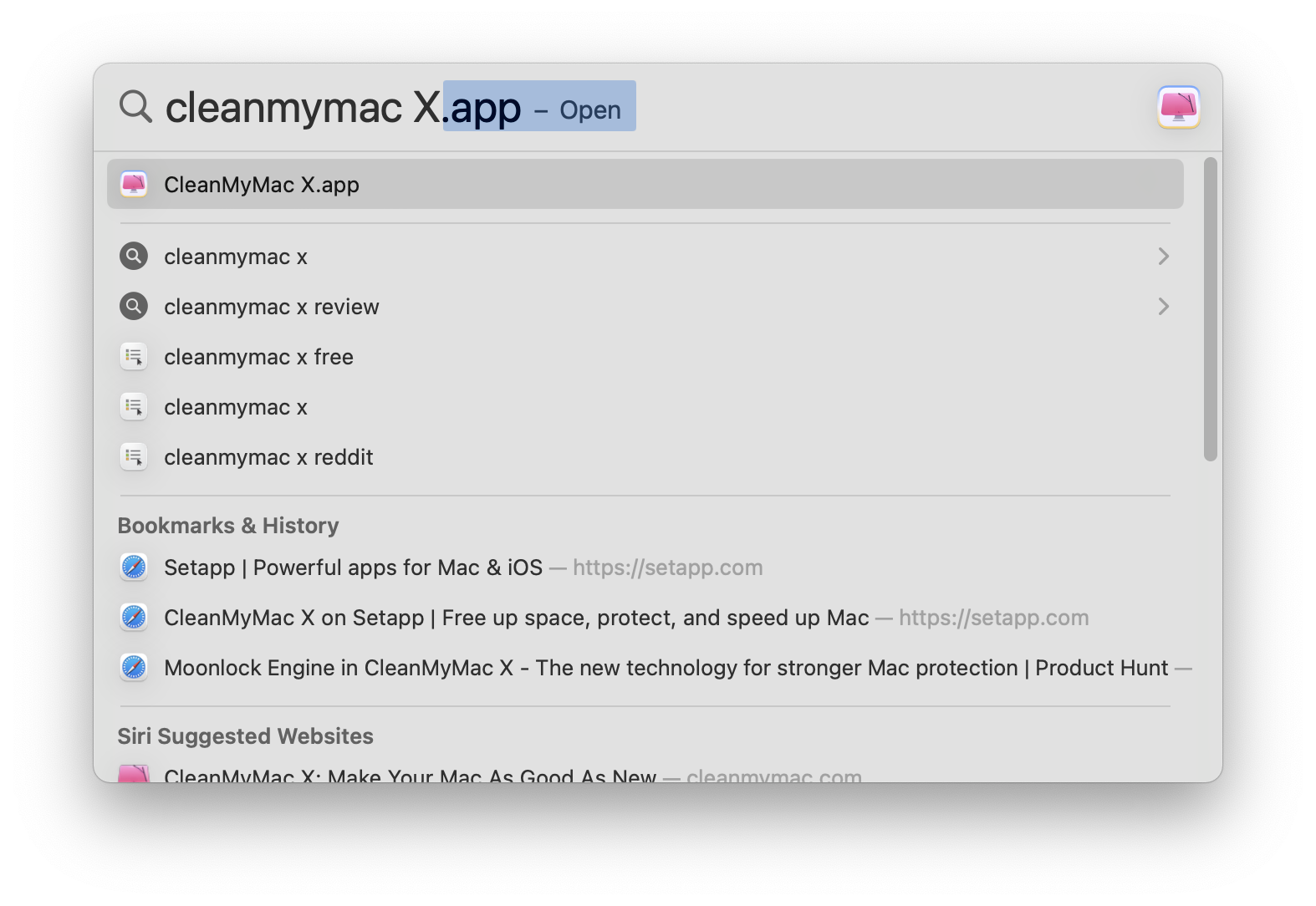 Narrowing your searches in Spotlight
If you want to narrow the focus of your searches, Spotlight includes a few useful features.
First of all, you can add criteria to a basic search to locate a particular kind of file. Here's how:
Open Spotlight and start a search
Click on the plus button on the right side of the window
In the pop-up menu on the left, choose your search criteria
Add more search criteria options by clicking the plus button or remove them by clicking the minus button
Only the items that match all of the search criteria will appear in the results. For instance, if you've selected Kind + Image + .PNG, only PNG images will be displayed.
To quickly access your search options again, click on Save below the search field. This will save it to a Smart Folder.
The next option at your disposal is to search by the type of items using keywords. Do this by entering "kind:[search item]" after your search — e.g. "Joe Bloggs kind:email." This works for every kind of file or folder.
Finally, you can use metadata attributes contained within files to track down items with a specific name or items that were edited on a particular date.
Here are some examples of metadata attribute searches from Apple support:
trip kind:document searches for the word "trip" in documents only
author:tom searches for all items written by Tom
meeting date:tomorrow searches for meetings you have planned for tomorrow
kind:images created:5/16/16 searches for images created on a specific date
kind:music by:"glenn miller" searches for music by Glenn Miller
modified:<=6/29/16 searches for items modified on or before a specific date
Spotlight keyboard shortcuts
To get even more out of the Spotlight feature, make a note of these keyboard shortcuts:
Command + Option + Space to open Spotlight in a Finder window
Escape to clear the search box or close the Spotlight menu
Command+Return to open the location of the first search item
Command+I to get information on a search item
Command + Option while hovering the cursor over the item to show path of a search result
Command + Arrow Up or Command + Arrow Down to jump categories
Hover the cursor over the item and press Command to show a preview of search results
2. Search with Finder
The Finder, like Spotlight, is a simple way to find files. The tool also lets you organize folders and files according to your preferences. You can open the Finder by clicking on the Finder icon in the Dock.
When it comes to finding what you're looking for, the Finder works in exactly the same way as Spotlight. All of the search narrowing tips that we talked about above can also be applied here.
By default, files are displayed in the Finder as icons. If you'd prefer to list them alphabetically, select View > List from the menu bar or click on the List icon. Use the same method to display items in columns, or in Cover Flow.
To edit the sidebar so that it displays shortcuts to your preferred items, simply drag them in or out of the sidebar.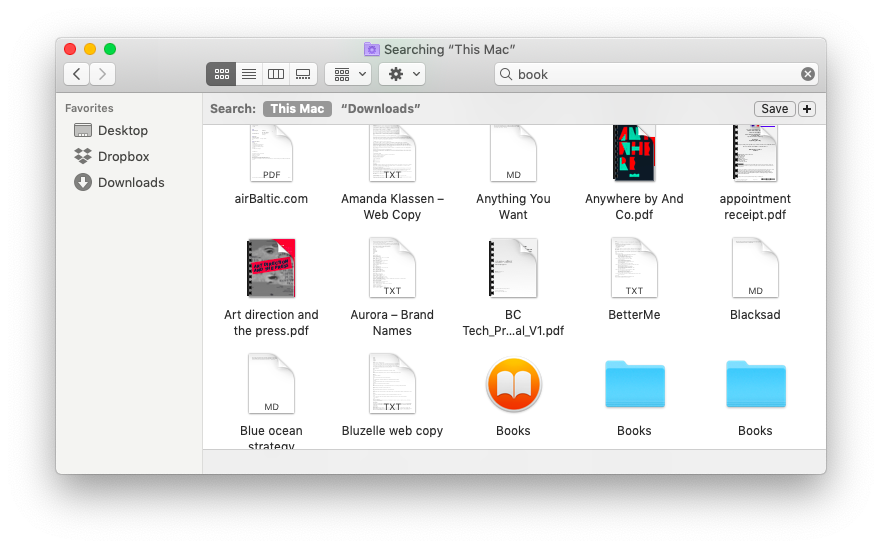 3. Search with Forklift or Lacona
Mac's built-in search functionality gets the job done for basic searches, but if you're looking for a more robust, feature-filled alternative to the Finder, apps don't come much better than Forklift.
Forklift is an FTP client that's every bit as simple to use as Finder, but much more advanced. The interface is also very similar to a Finder window so you'll have no trouble getting to grips with the app.
From the Forklift search bar, you can search for items by Name, Extension, Kind, Tags, or Content. There's also a "Search by Spotlight" feature that allows you to use Spotlight's metadata attributes to search.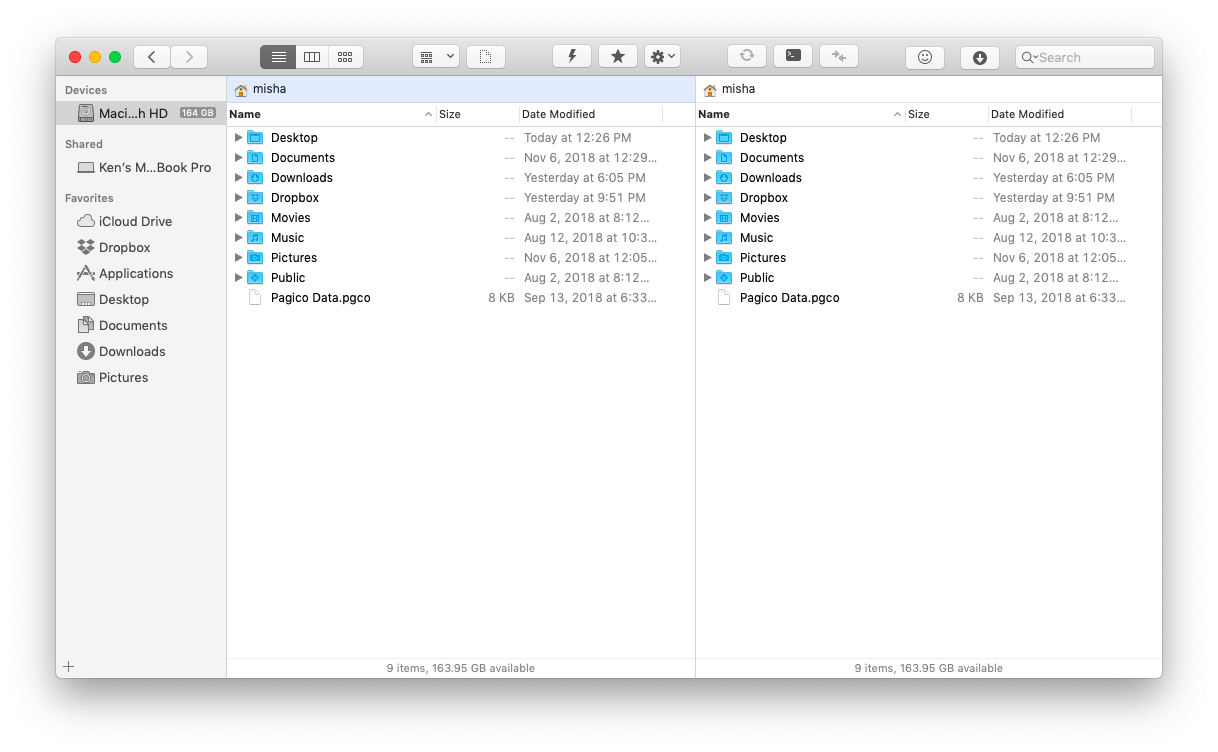 Lacona can be used alongside Forklift or as a standalone option and is completely controlled from your keyboard.
Lacona is incredibly intuitive and blisteringly quick. Developers call it "what Siri for Mac could have been," and from the first time you use it you'll see why.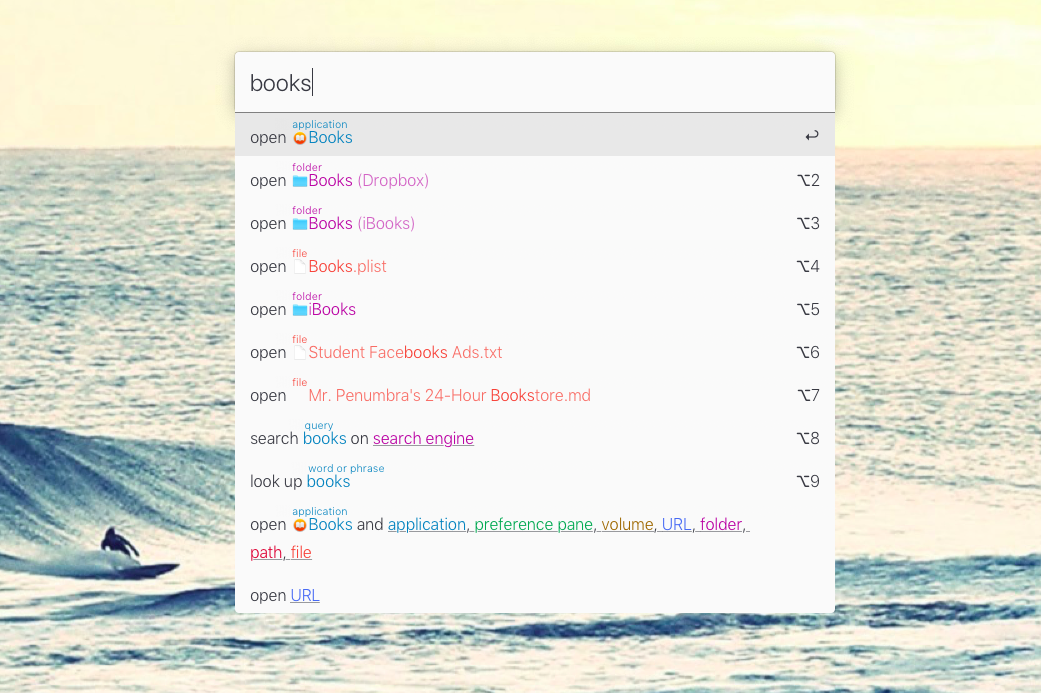 Once installed, you can call up Lacona by pressing a key and type in whatever it is that you want to do. In the case of this article, we're suggesting you use it to easily find files, but you can also use it to open apps, play music, send texts, schedule events, translate phrases, and much more. The combination of Forklift and Lacona will take your search game to a different level.
How to search for lost files and folders with Disk Drill
So you're all set up with your search. You have Forklift and Lacona working seamlessly, and the Spotlight and Finder options right there whenever you need them. But what happens if the file that you're looking for doesn't show up in any of your searches?
It could be that you've overwritten the file or deleted it by mistake.
If this is the case, try not to panic. Take deep breaths. We're going to sort this.
Now, go and download Disk Drill. Disk Drill is the most powerful data recovery app available for Mac, and it's the tool that's going to return your lost files in five simple steps.
Launch Disk Drill
Select the drive where your lost file was previously saved and hit Recover
Once Disk Drill has finished its scan, find the file that you want to recover (you can do this by scrolling through the list or by entering the file name in the search bar) and select it
Verify the file
Select a location for your recovered file from the menu bar and hit Recover
Like magic, your files will be back on your hard drive and available in search queries.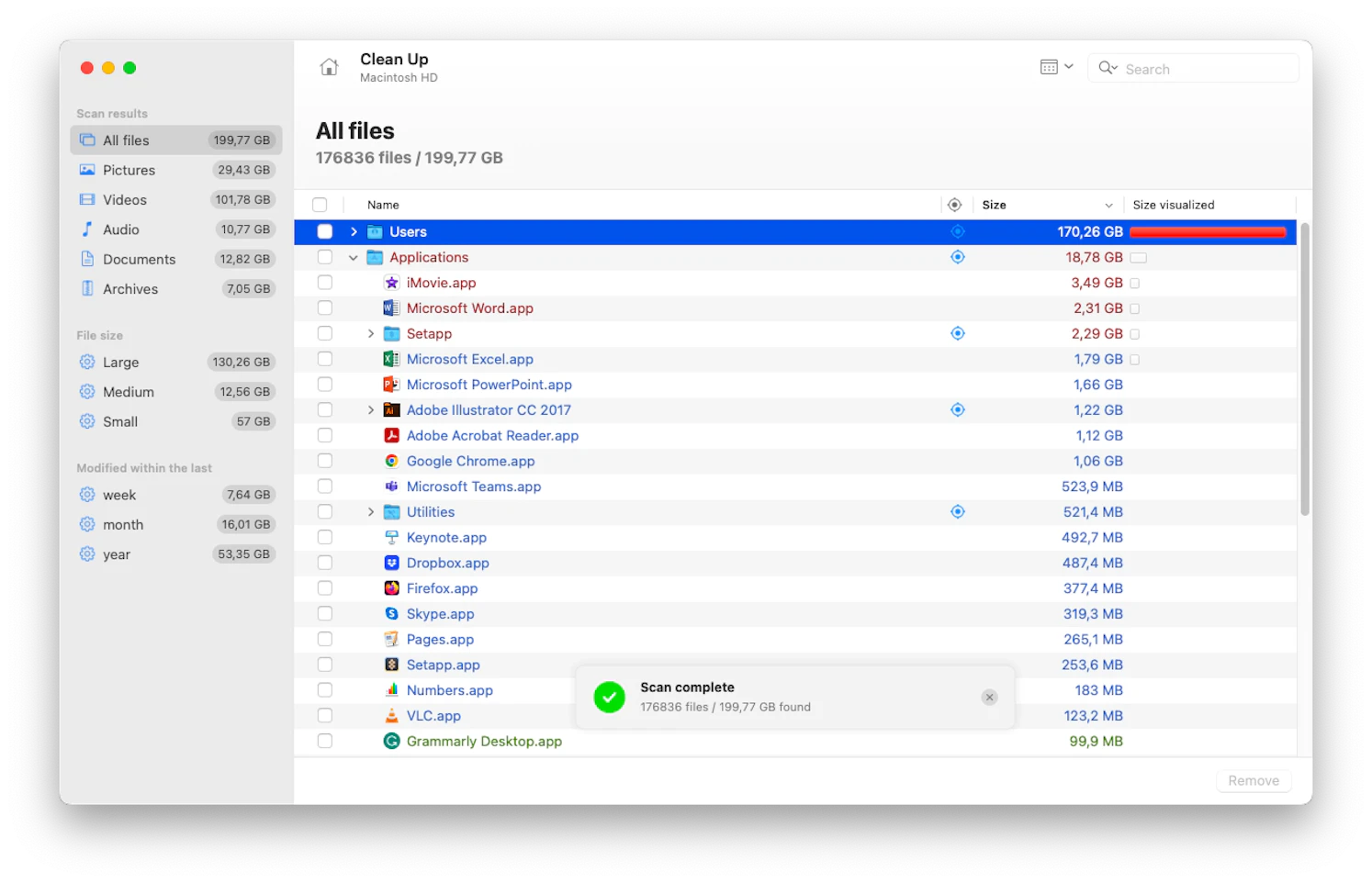 The more you use your Mac to download files, create documents, and upload photos and media, the harder it becomes to locate files and folders using the simple scroll features and the easier it becomes to accidentally delete things that you want to keep.
As your data grows, make the most of the search apps, tips, and tricks in the article, and keep Disk Drill close by in case anything goes wrong. Best of all, all these apps are available to try free on Setapp, a collection of more than 150 productivity apps for your Mac. Try them all today!