The Apple community is brimming with users' queries complaining about their iMovie not responding, freezing, and running slowly. It may crash if you try to export videos. Or maybe you get that spinning wheel of death, and it just doesn't load. If you've ever been in a similar situation, you've come to the right place.
In this article, we'll go through these concerns in depth and give you the most effective solutions.
Why is iMovie so slow?
The iMovie video editing app could be slow or crash for a multitude of reasons. The most common one is hardware. If you own the older version of the Mac, its CPU (the Central Processing Unit) and RAM (Random Access Memory) may make modern applications work slower.
On top of that, you may have too much going on on your computer. And last but not least come malware and viruses.
While upgrading your hardware is a smart idea, it can be costly. Fortunately, there are a few more simple-to-use tricks to resolve the issue with iMovie running incredibly slow or crashing.
Let's see how you can fix that.
How to speed up iMovie
When iMovie is operating slowly, you should look at your computer as a whole. It would help if you found the things that impact iMovie and other programs' performance.
Start by quitting any apps on your computer that may be fighting for memory.
Go to Finder, select Go > Utilities
Click on the Activity Monitor app (there you can see a list of active processes organized by the amount of CPU each process consumes)
Stop resource-hungry processes and apps by clicking on the app name or process you want to shut down, then click on the Quit button.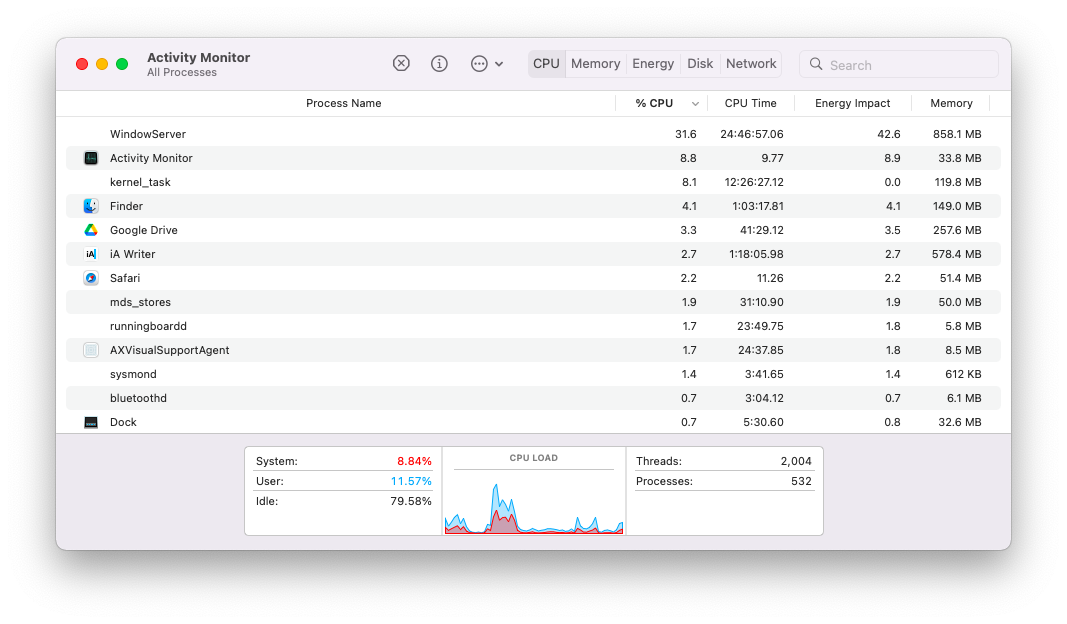 Delete unnecessary iMovie folders.
If you use iMovie a lot, you may notice that it starts to eat up space on your hard drive. That slows you down, too.
Quit iMovie
Open Finder > Movies (in case you can't find Movies, click Go > Go to Folder > ~/Movies/ and click Go)
Find the iMovie library and delete all projects and events you don't need.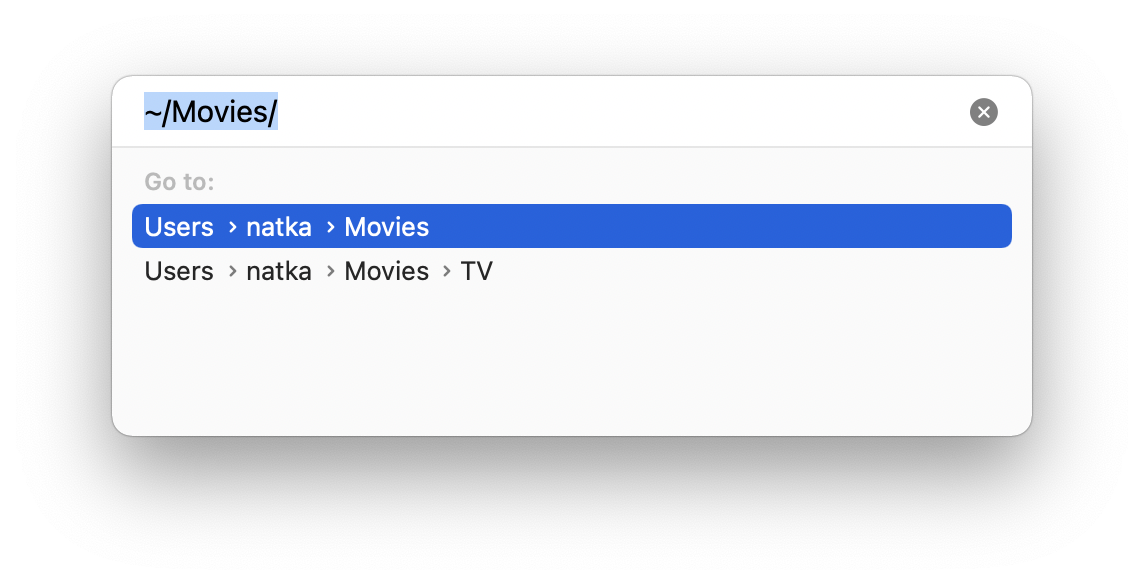 Clean up iMovie cache files.
To remove unwanted cache files, follow these steps:
Quit iMovie
Click Go > Go to Folder > ~/Library/Preferences/ and click Go
Move the com.apple.iMovie.plist file to the Trash (do not forget to empty the trash bin at the end).
Still looking for reasons why iMovie keeps crashing and being slow? Below are some other ways to troubleshoot iMovie speed and glitch problems on Mac.
iMovie is running slow during video editing
Editing videos with iMovie might turn into a devastating job if the app works slowly, doesn't respond, or keeps crashing. As mentioned before, this might happen due to some intensive apps or processes running in the background.
You can look out for CPU usage by checking the Activity Monitor app (Go > Utilities > Activity Monitor). However, there is a way to do it faster and smarter. Try App Tamer to reduce CPU usage during video editing. On top of that, the tool will let you see which apps are consuming CPU, even when you're not using them.
With App Tamer, you can access all the apps and processes running on your Mac through a visual dropdown right in your menu bar. What's unique about this tool is that it allows you to limit the CPU load of any given app.
Depending on the limits you set, you can also slow down power-hungry programs. For instance, if your browser utilizes more than 10% of your CPU, App Tamer will slow it down.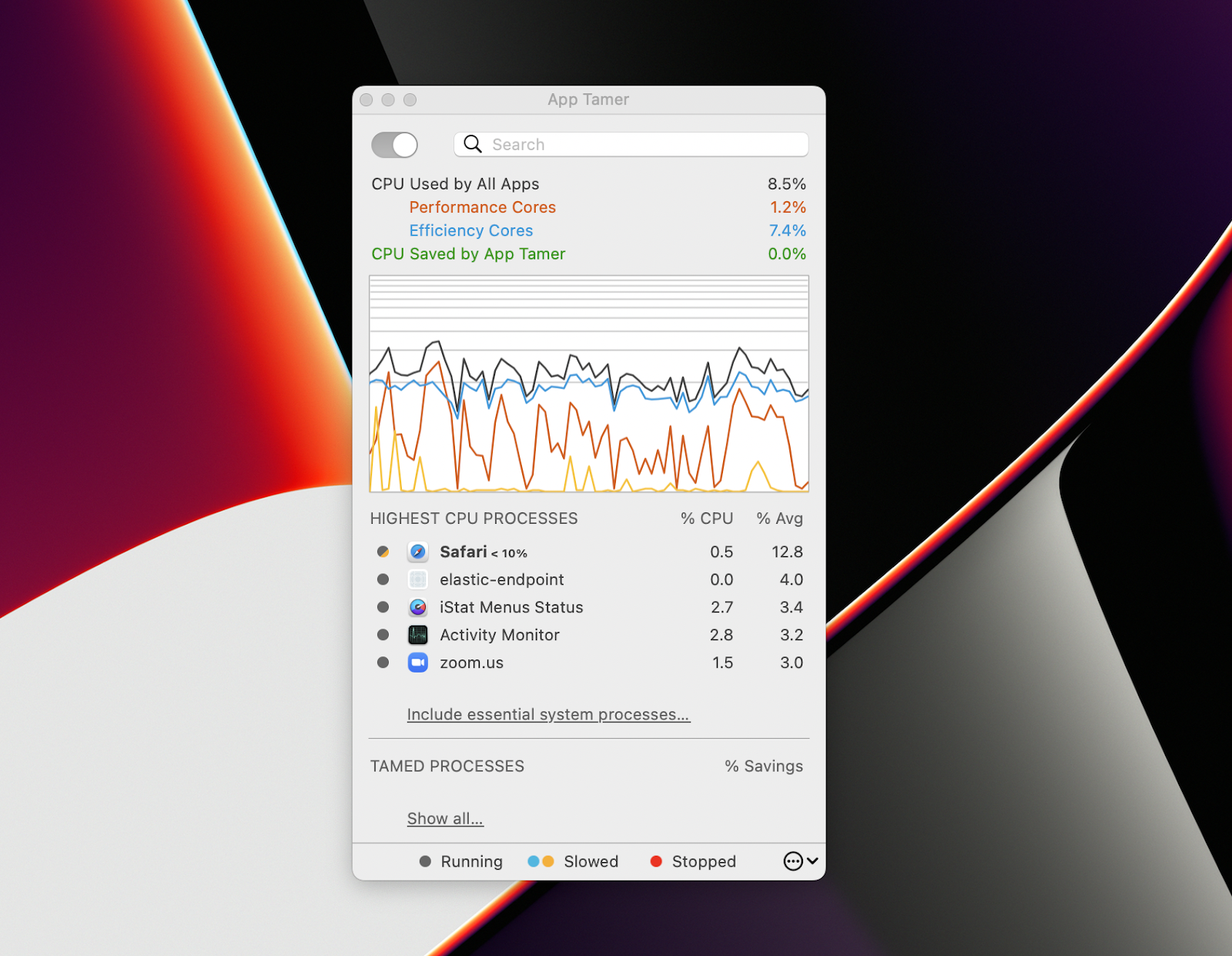 Similarly to App Tamer, iStat Menus will help you immediately discover what is consuming so much CPU power on your Mac. iStat Menus will also display GPU, RAM, network data, and disk utilization in addition to the standard CPU percentage.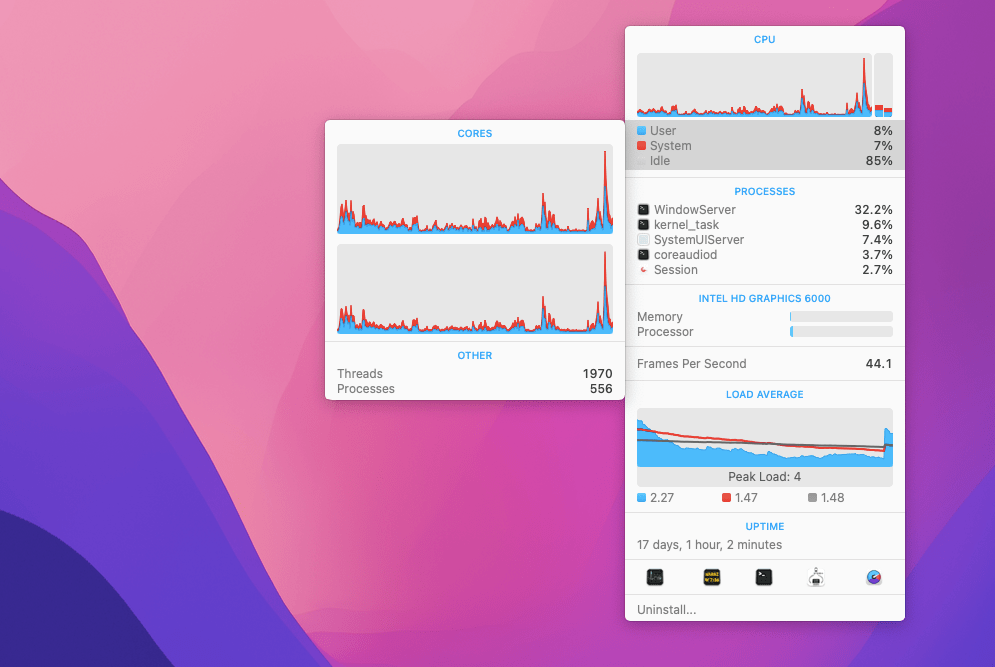 Finally, use Quit All to force close multiple unnecessary apps and behind-the-scenes processes in one click. It's also possible to selectively quit the apps you don't need at the moment.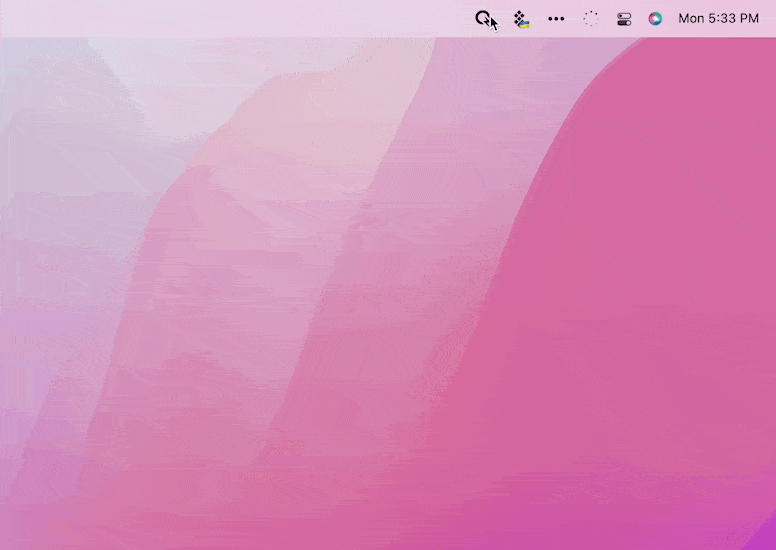 Fix iMovie crashes
If you're working in iMovie and your Mac is struggling, you might just need to limit some of the app's features. Firstly, you might try to lower the playback quality in the iMovie preferences. In addition, it might help if you reduce the size of the iMovie window in which you're editing your video.
You might also want to reset your iMovie settings to get it to stop lagging. One of the best ways to do so is to use the CleanMyMac X app.
Here's how to reset iMovie settings with CleanMyMac X:
Open CleanMyMac X
Navigate to the Uninstaller tab on the left side of the window
Select iMovie and choose Reset from the drop-down menu
Click the large Reset button to start the process.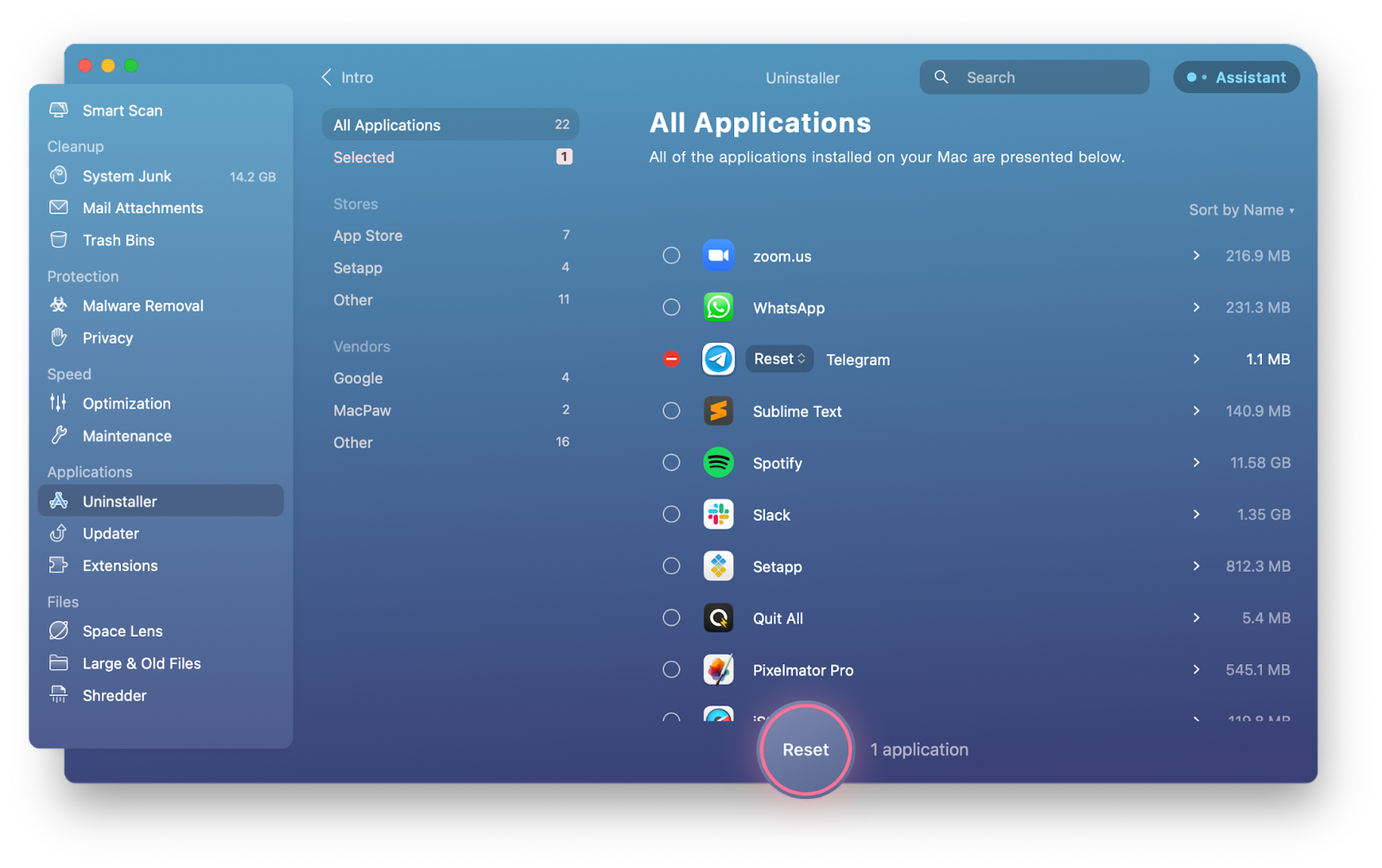 If iMovie keeps crashing, check how much disk space you have available on your Mac. Keep in mind that video editing in iMovie requires you to have at least 10GB of space available.
To see where space is being consumed and how much is left:
Click on the Apple icon in the top-left corner of the screen > About This Mac > Storage
To open the storage management window, click the Manage button
Choose from tools like Store in iCloud, Optimize Storage, and Reduce Clutter to start optimizing storage space.
You can also free up storage space in another more convenient way – with the help of CleanMyMac X. The Smart Cleanup feature of the app does a deep search on your Mac, assessing the System, large and old files, Mail, iTunes, Photos, and Trash. CleanMyMac X can also scan your Mac for malware.
Unlike built-in Mac options, CleanMyMac X can find hidden junk and free up the unseen storage. With just a few clicks, it will clear up several gigabytes of space.
iMovie slow or crashes during export
iMovie freezing, crashing, or slowing down during export can be caused by an outdated version of iMovie, special symbols and characters in the name of the export file that aren't permitted, or perhaps you just own the older Mac. The new Macbook Air M1 can export a 23-minute 4k film to iMovie in 15 minutes.
However, if you still have trouble with iMovie speed while exporting, you can perform a thorough examination of your Mac with the help of Disk Drill.
The tool will provide you with information on what's taking up space on your Mac and slowing down system and application performance.
In addition to its superior storage space analysis capabilities, the Disk Drill allows you to recover unsaved iMovie files. Here's how you can do that:
Open Disk Drill
Select your storage device from the list and click on the Search for lost files button
Select your lost file from the list, click Recover, choose the location to restore the file, and click OK.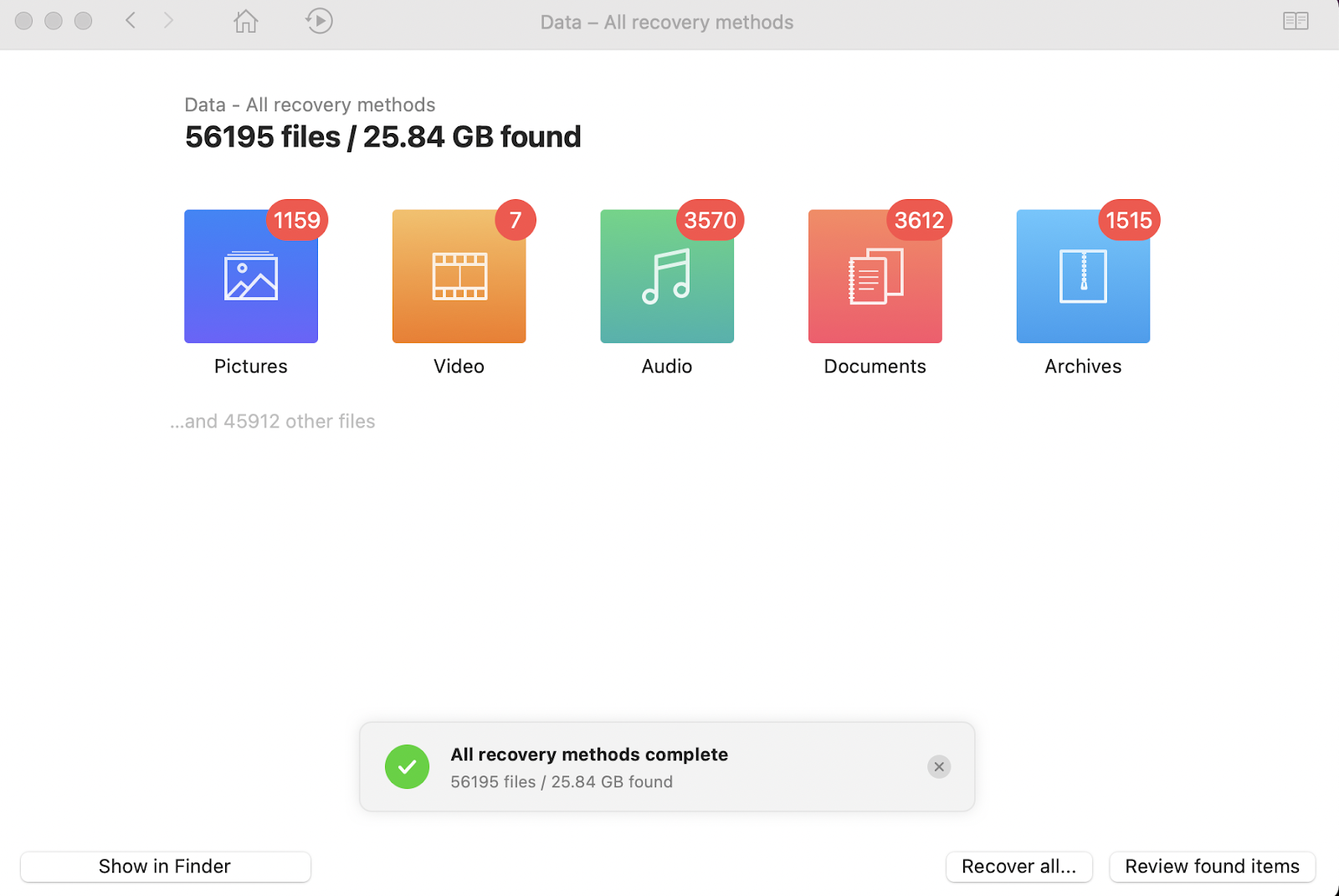 Wrapping up: Prevent iMovie from running incredibly slow
While iMovie is a pretty popular video editing app for Apple devices, it doesn't always work properly. Many users complain about its speed and glitches.
In this article, we covered the most common reasons behind the iMovie slowness and crashes and introduced some simple-to-use tricks. We also shared a few great tools that can help you solve the issue. App Tamer, iStat Menus, Quit All, CleanMyMac X, and Disk Drill are available for free during a seven-day trial of Setapp, an app toolkit for solving tasks of Mac and iPhone users. If you haven't done it yet, try Setapp, so you have access to a collection of the best apps.