Best design software for Mac
Design feels like a beautiful fairyland for those who are not designers – working with colors, forms, and images seems so interesting! Actually, it is so, but only if you have good graphic design software for Mac or whatever device you use at work. High-quality free apps for designers are rare, but we know how you can get them at a fraction of the cost.
In this article, we look at the top six design programs for Mac, available on Setapp and free to try, which will help you with color management, mockup creation, and more.
How to find the right design tools to save time and money
The most important thing to do when starting out as a designer is to spend as much time as possible actually designing something, improving your skill, enriching your portfolio, and experimenting with various design disciplines.
Unfortunately, most beginner graphic designers choose to put those things on a back burner and obsess about the tools they should be using instead. Should you pay for Illustrator? Should you buy Sketch? Should you subscribe to Figma or Framer?
Don't get us wrong, tools are important. But they are nearly not as important as what you can actually do with them. That's why our suggestion is to cluster your tool selection. Find a reliable provider of the best graphic design apps for all your needs and stick to them. You'll benefit much more from investing your time into design work than comparing features between nearly identical apps for graphic design.
Try Setapp. Setapp is an ever-growing curated collection of the best Mac and iOS apps out there. Not only does it give you some of the top design apps for your work, it also provides apps for speeding up your Mac, creating backups, managing passwords, looking after your finances, and so much more. All of them (230+) are available to you under a single subscription, which is much more cost-effective than buying them separately.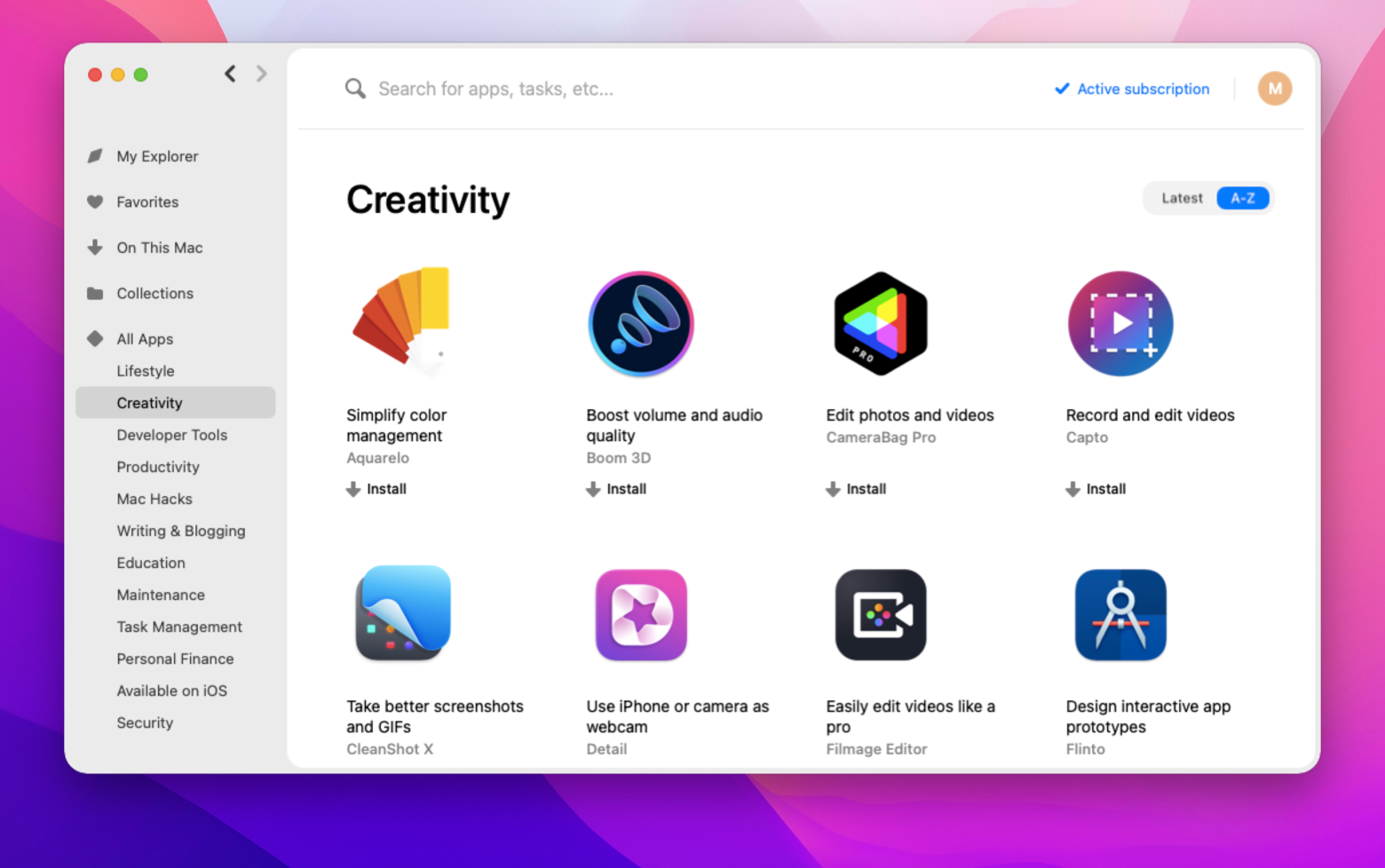 When you use Setapp, you don't have to hunt for apps anymore. Just search for what you need, for example, "font manager," and it will instantly give you the best option to download, no extra charges or limitations — it's yours to use for as long as you want.
In fact, Setapp has a special section dedicated to the best apps for graphic design, with dozens of titles that can solve any design problem you'll ever face in your career.
So what are some of the apps you didn't know about but can benefit from today?
What apps do graphic designers absolutely need?
If you're working as or studying to be a designer, you've probably already tried a few design apps for your basic needs. Maybe it was Affinity Publisher for layouts or Pixelmator Pro for vector illustrations.
But there are so many more use cases where you'd actually need the best graphic design apps for Mac — lots of niches that you only discover with experience or don't even think about, even though they can save hundreds of hours of your time in productivity gains. For example, consider Flow.
Flow is a brilliant app that allows you to quickly animate your UX designs. Everyone knows that elements that move online or in mobile apps are able to capture our attention more effectively, but creating them or translating them into code is a very arduous affair. Flow does all this work for you, importing your Figma or Sketch files and exporting ready-to-use code in minutes.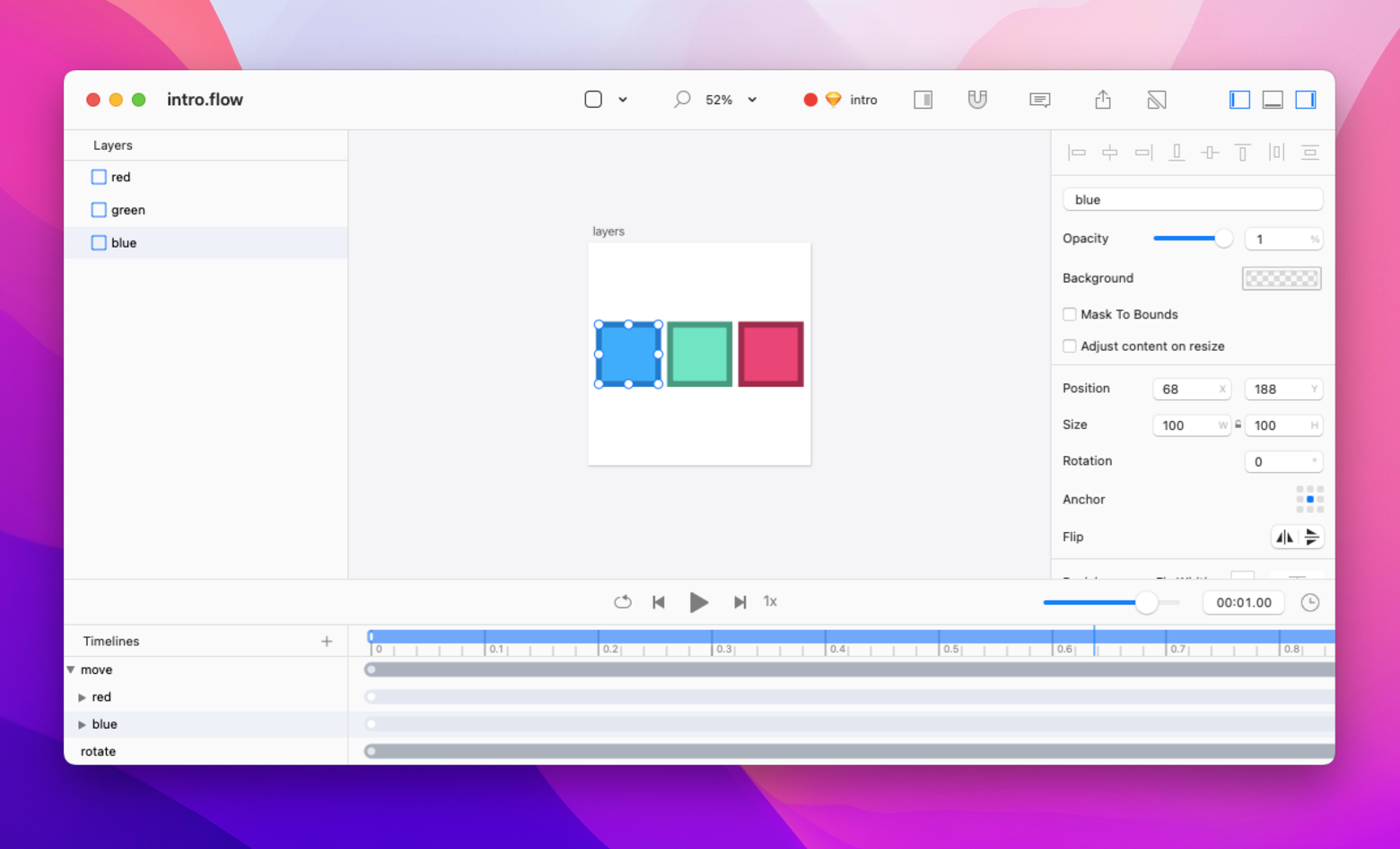 Save all your colors with Sip
Sip is the modern color picker perfect for designers, developers, and everyone who works with colors daily. It helps to gather, edit, and organize colors. What's more, with this design software for Mac, you can share the colors you've found with your team and link them to other tools you use.
Auto-copy to take a color, and paste the hex code into the Mac design software you're using. Perfect! Create hundreds of palettes and manage your colors like a pro.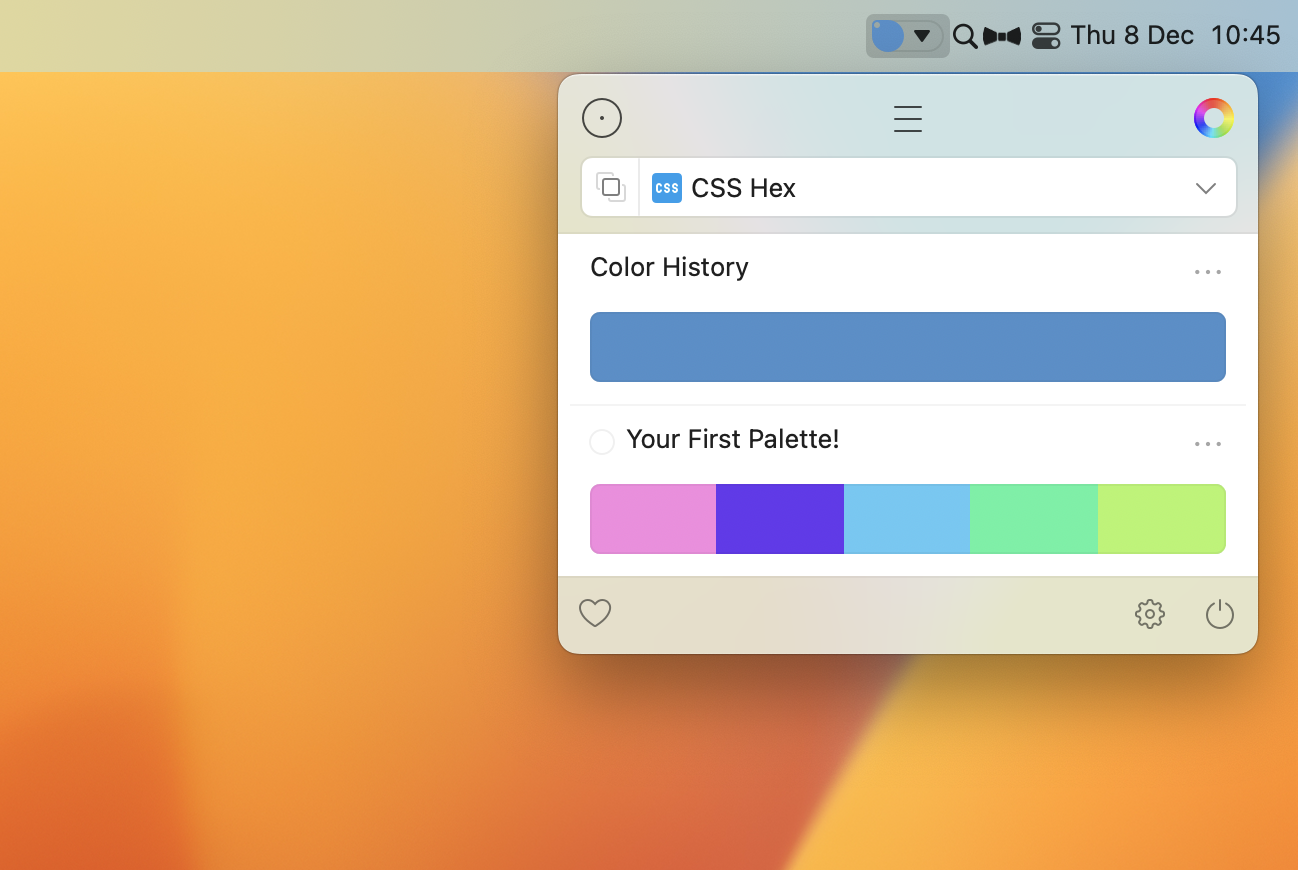 Create impeccable mockups with Mockuuups Studio
Mockuuups Studio is must-have graphic design software for Mac to create images for presentations, portfolios, and social media. Visualize your design on your Mac, iPhone, or iPad.
Create fabulous marketing materials, blog posts, or Facebook banners by picking mockups from over 600 different scenes with a lot of backgrounds, various angles, device types – there's enough to choose from.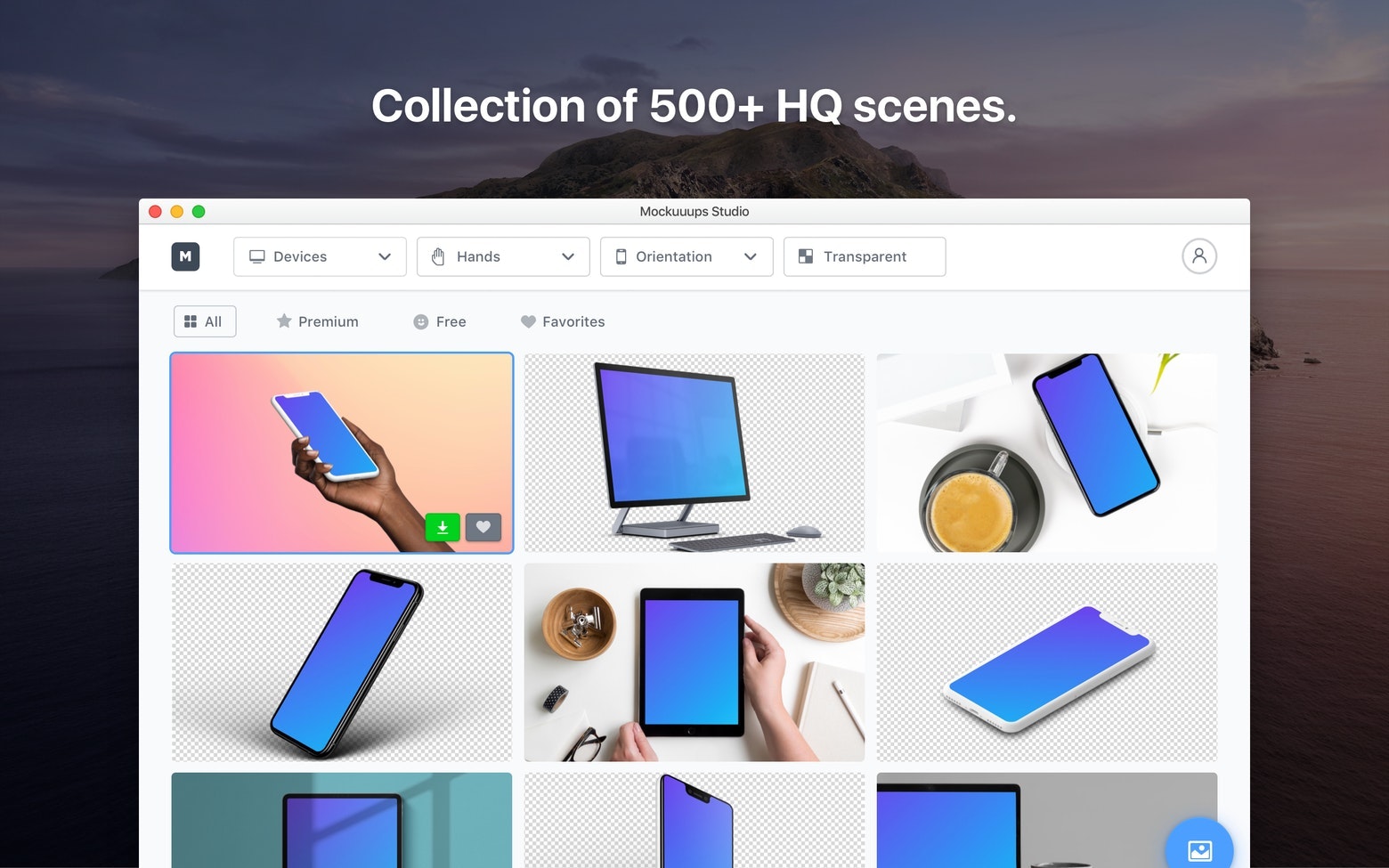 Find the font you need with Typeface
As your design practice grows, you'll also notice how your font collection will become a bit chaotic, with specimens, testers, and favorites saved all over the place. To organize everything instantly, try Typeface.
Typeface is a customizable font manager that instantly organizes your font library and creates handy filters for different font styles. You can easily find and remove duplicates, compare ligatures, create project collections, and sync with new fonts from the web (e.g. Google Fonts). Having everything you need at hand like this is a blessing for any complex projects you'll take on in the future.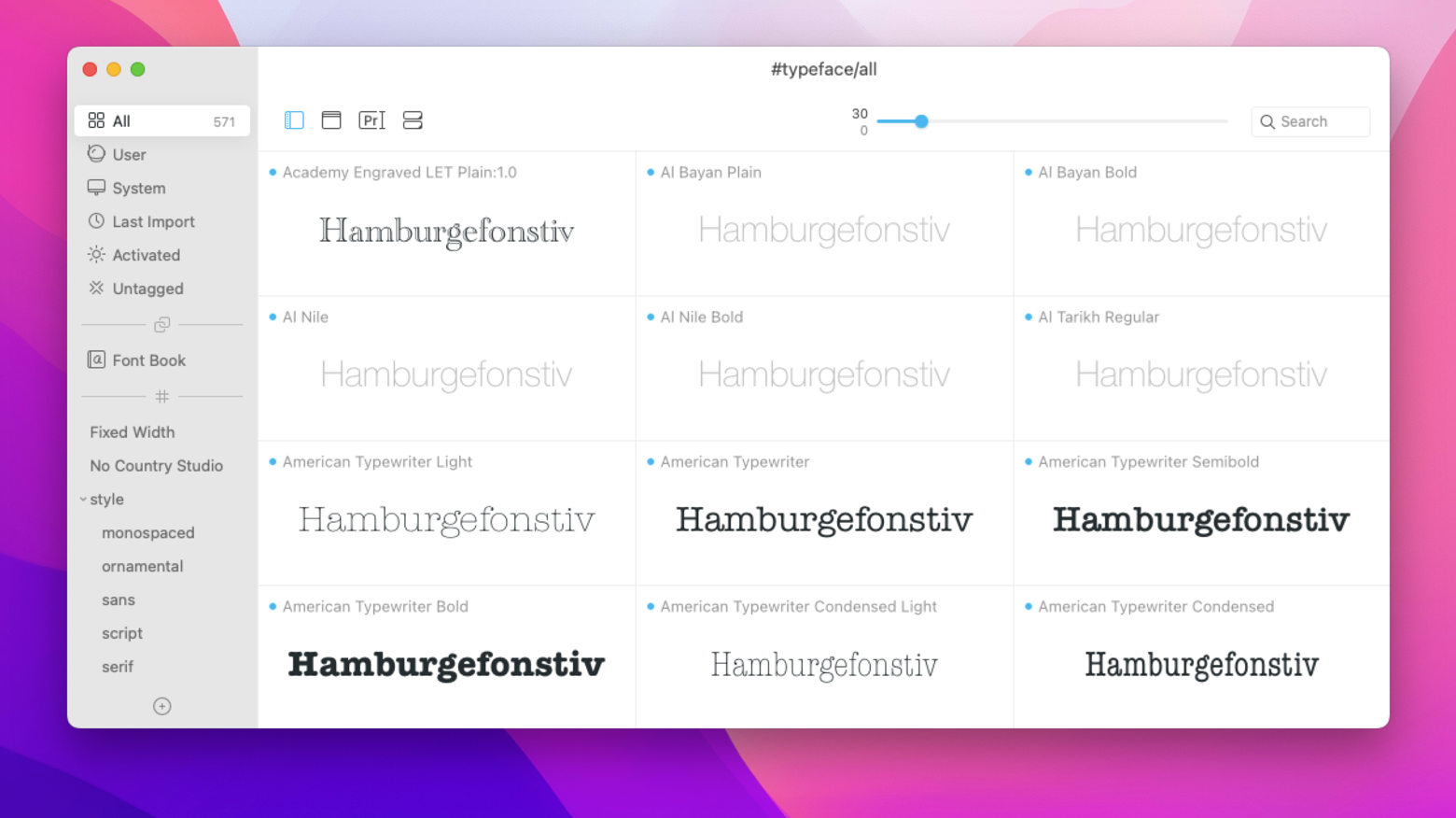 Improve your colors with Aquarelo
Another graphic design app to add to your professional toolkit is called Aquarelo. It's a color-comparison tool that helps you find the colors you need and convert them to the necessary format. It offers an easy-to-use interface with two main text fields. The first one to enter color info and the second one to specify how many colors you want to create.
Type an RGB or HEX or name of the color into each text field, and the app will show you a set of colors between those you indicated. That's it!

Goldie App: Super ruler for designers
Goldie App is one of the best graphic design software for Mac, helping you check proportions and composition. Adapt the golden ratio ruler to the background color, and have it always on your screen.
Switch between 6 diverse variations of the ruler to find a perfect proportion of your picture. Use advanced settings to personalize the app, and don't forget about the Night mode if you are more productive at night.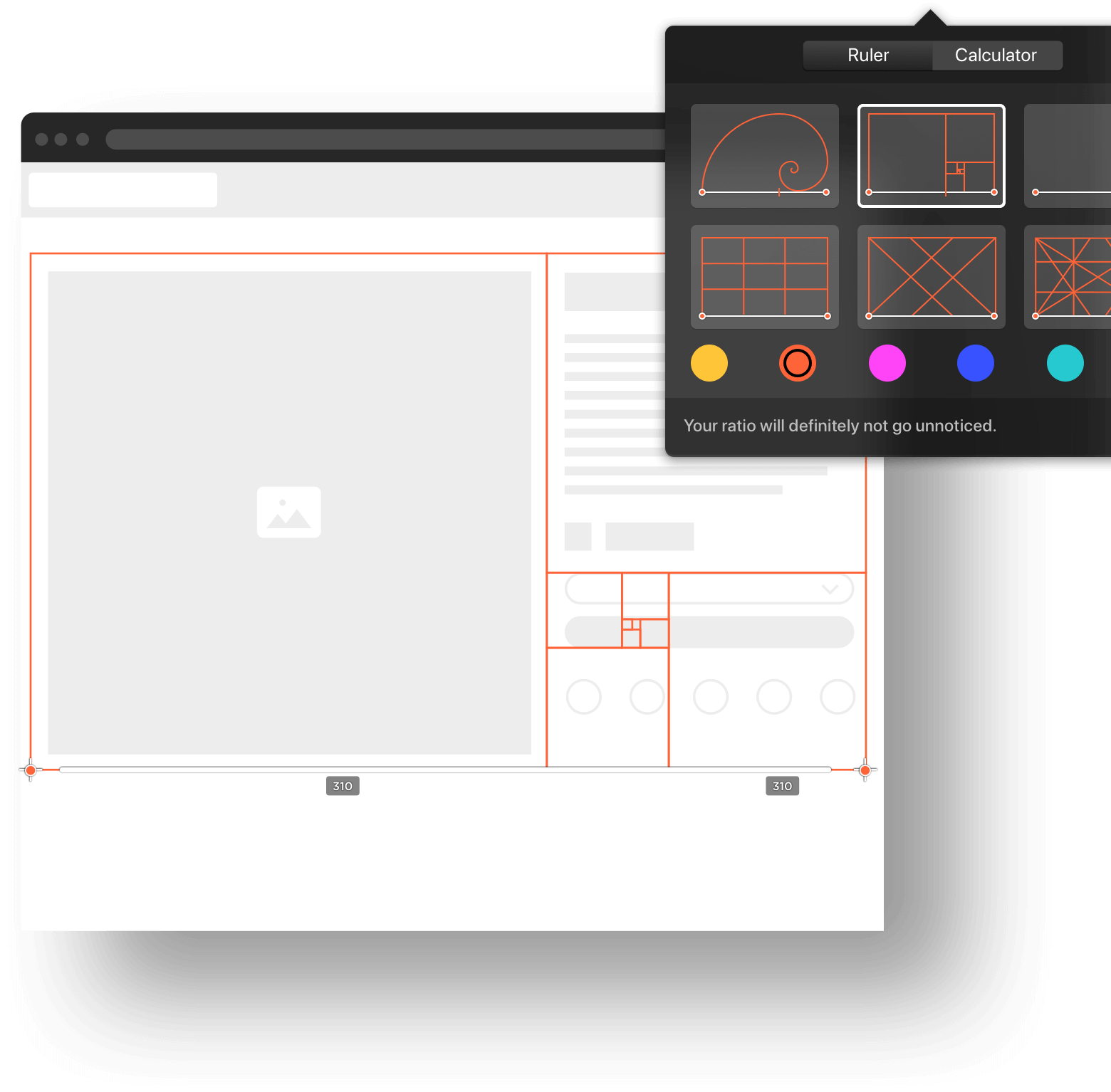 Draw like on paper with Tayasui Sketches
Tayasui Sketches is not exactly a design app for Mac but it can help every designer with drafting, sketching, and generally unleashing their creativity.
Forget that you're using a device — Tayasui Sketches gives you the unforgettable sense of drawing on paper. Create impeccable pictures, choose watercolor or acrylic brushes, use beautiful patterns, set unlimited layers, or create stunning gradients. Mix colors to create various shades and contrasts and try many more advanced features.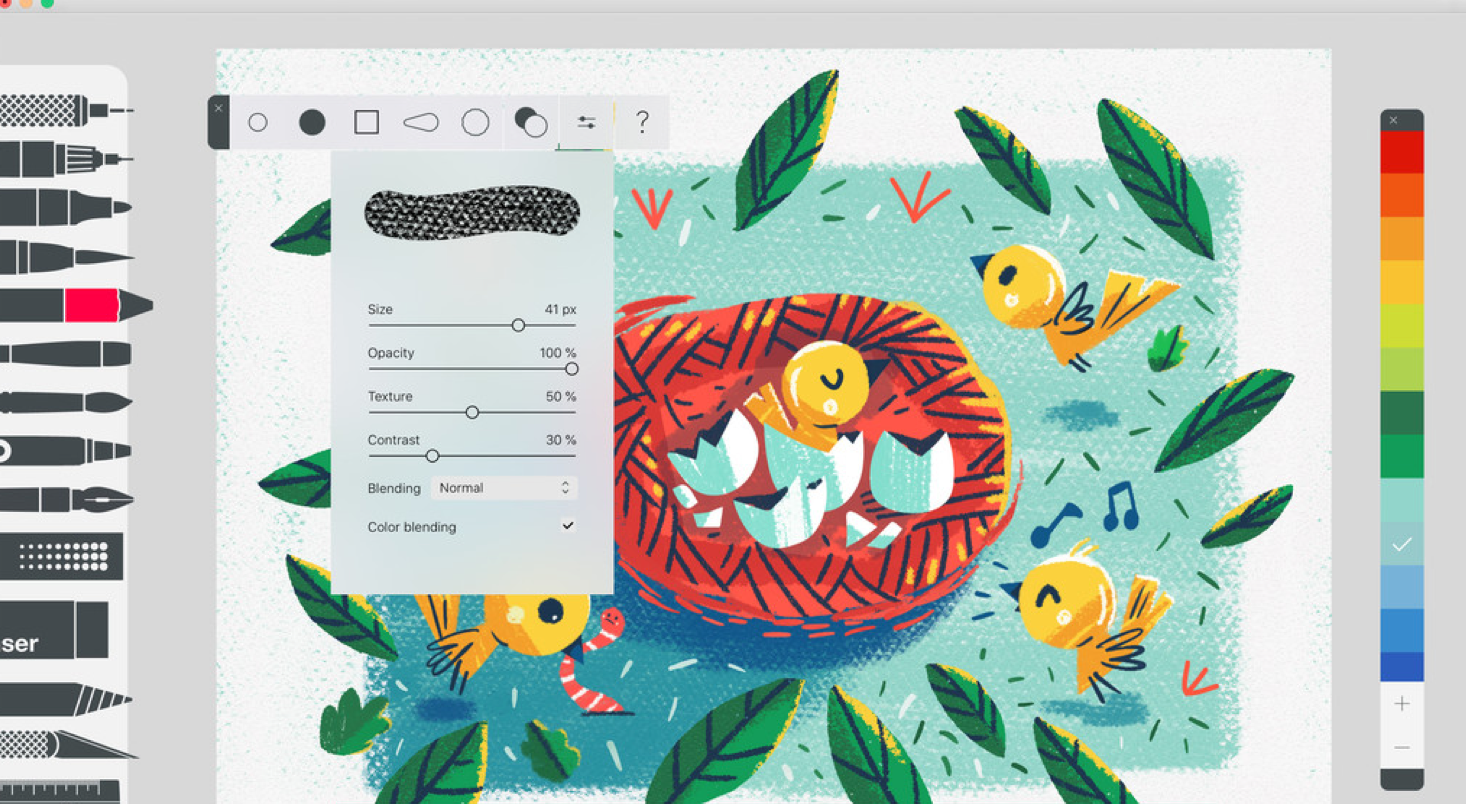 Get a pack of Mac graphic design software
Instead of hunting down the best design software for Mac and paying for each app individually, you can get Setapp, an extensive app subscription for macOS and iOS. Setapp covers the six apps we mentioned in the article, as well as 240+ more.
That's about it! Whether you already pay for professional Mac graphic design software or just recently stepped into the field, you will find tons of little helpers — and maybe even the best app for designers — on Setapp. Don't think it ends there, though! Setapp also grants you access to professional Mac optimization tools such as CleanMyMac X, time trackers such as Timing, and other software that will make you more productive.