Hold off upgrading to Catalina if you use Adobe Photoshop and Lightroom
If you work with Lightroom and Photoshop, think twice before upgrading to macOS 10.15 Catalina. While Apple's new operating system comes with some stunning features, there's no progress without sacrifice. For designers who work with Adobe products, the sacrifice can be too big.
The company has recently warned there are "known compatibility issues" with Photoshop 20.0.6 and Lightroom 2.4.1 running on Catalina, while older versions of both apps will stop working on macOS 10.15 altogether.
What's wrong with Catalina compatibility
The thing is, Catalina kills lots of Mac software. This is due to Apple ending support for 32-bit applications and urging developers to switch to 64 bits. With 64-bit app architecture, your Mac is supposed to get faster and more powerful. Yet, not every app developer is ready to take a step.
Since the first days of Catalina release, there have been many complaints about apps not working on the new system. DJs say they can't use popular music software like Traktor and Rekordbox because macOS is no longer supporting apps that rely on iTunes syncing features. Oh, and iTunes is dead on Catalina, too. Now you'll have to access your music, podcasts, and movies via three different apps.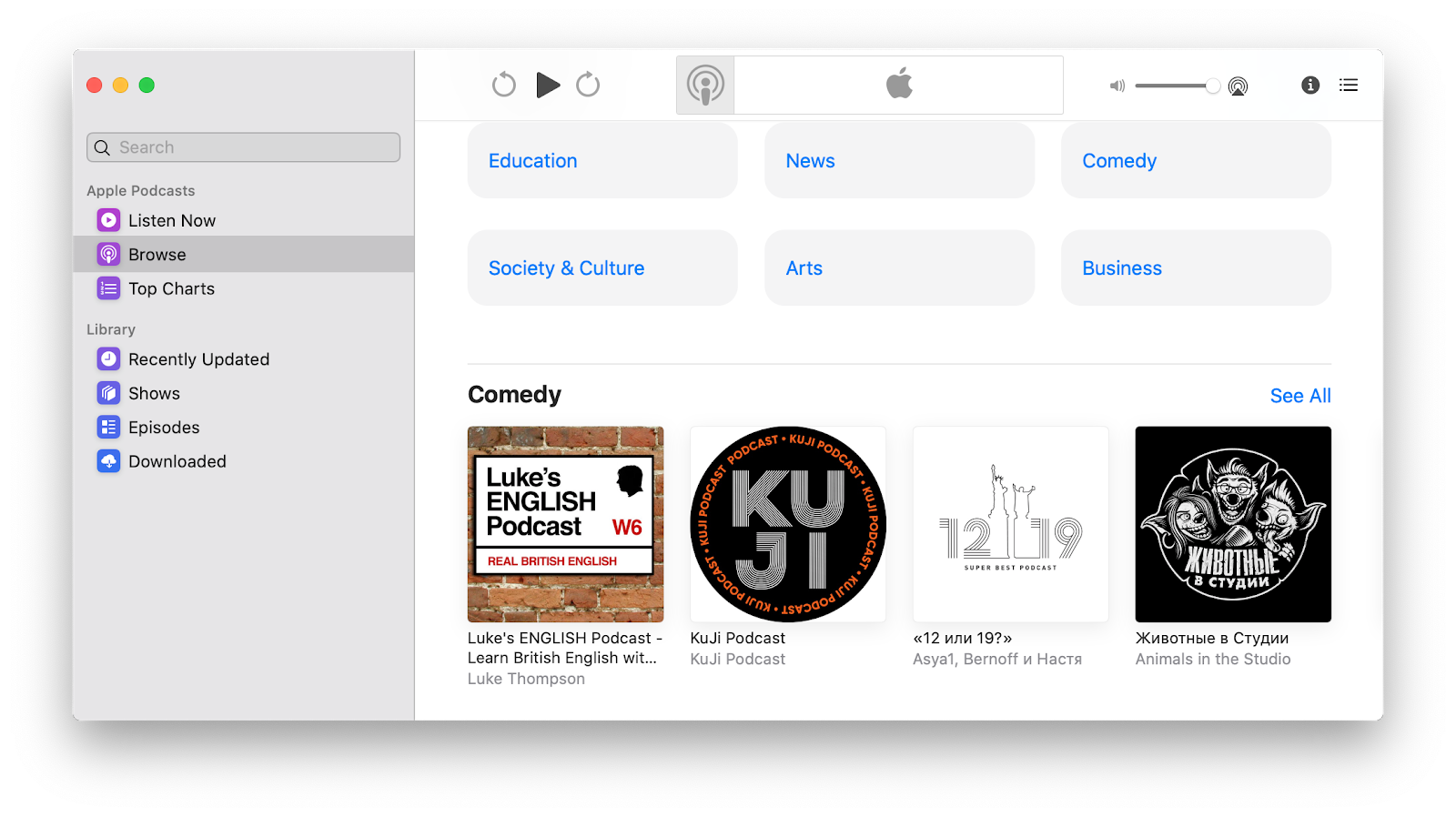 Apart from Adobe and music software incompatibility, macOS 10.15 brings along some major issues with iCloud file download, iPad not connecting to Mac, and apps freezing. You can find the full list of Catalina problems and fixes here.
Known Photoshop issues on macOS Catalina
The main reason why Adobe apps don't work on macOS 10.15 is many of them entail 32-bit components. Photoshop 19.x and earlier versions are entirely out of Catalina space — so if you use them, you'll have to say no to the new macOS.
With Photoshop 20.0.6, things are a bit easier. Yet, we have to warn you about the known Photoshop macOS Catalina issues you may encounter:
File naming problems. You may notice that Photoshop doesn't change file extension when you're changing file format in the Save As dialog, or doesn't change file name if you try to save a copy. This will lead to the program not being able to open your file. The only solution is editing the extension and file name manually.
Unable to download Photoshop plugins. If you try to install plugins after upgrading to Catalina, do expect that many of them are unnotarized — and so Photoshop won't be able to open them. We recommend to ensure you have notarized plugins in advance. If you've already upgraded and you need your old plugins, check out some workarounds on Adobe's website.
Video rendering process not completed. Access Security & Privacy > Privacy tab and enable full disk access for Photoshop. This should fix the problem.
Apart from it, Photoshop 2019 might misbehave in many other cases — when you try to launch Droplets, use ExtendScript Toolkit, or set color picker to Apple. So we totally recommend you test Photoshop 20.0.6 on a partition before completely switching to Catalina.
Known Lightroom issues on macOS Catalina
Once you got Lightroom update — it should be 2.4.1 or later — you can try using the program on macOS Catalina. Adobe doesn't promise a flawless experience, though. Here are the known compatibility issues:
Lens Profile Creator not working on Catalina. Adobe says they are working on adding the 64-bit version soon.
Unable to migrate Apple Photos to Lightroom Desktop. If you select File > Migrate From > Apple Photos, you'll see a message saying the migration was unsuccessful. Adobe hasn't come up with a fix just yet, but they are aware of the problem and looking for solutions.
Another Catalina pitfall waiting for Lightroom Classic users is that they will have issues with Nikon cameras. When you start the tethering process, you'll see an error saying Lightroom can't detect your camera.
Back to safety: Get an Adobe app alternative
Catalina-related Adobe updates might be arriving soon. But no one can say for sure if they will work for you. Right now, it's clearly too risky to clean install macOS Catalina if you use Photoshop and Lightroom for important tasks. This means you have two options — hold off upgrading to Catalina or find compatible alternatives.
One of the good tools you can try is Luminar Neo, Skylum's collection of photography plugins that you can add to any photo editor — including Apple Photos. The app comes with rich filters, layers, blending modes, and even tailored workspaces that help you enhance photos.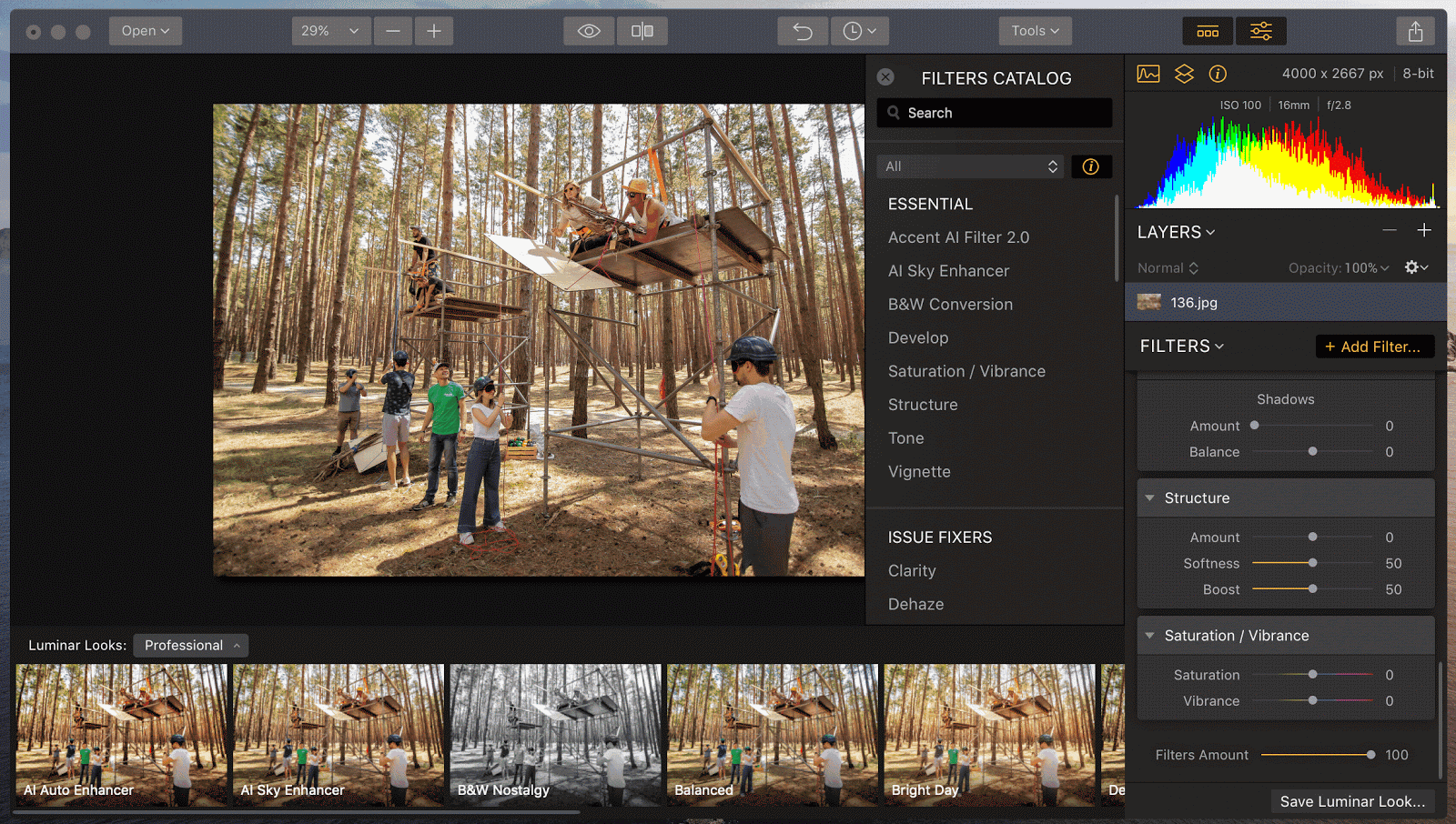 If you want a solid photo and video editor in one pack, you can go with CameraBag Pro. It's less complex than Adobe's programs, yet very powerful in terms of what it can do:
Batch-edit your images and videos — from cropping to creating custom presets for all your media files.

Instantly remove dead pixels in images and experiment with color grading in videos.

Work with simple retouching tiles to change exposure, contrast, light, hue, tone, etc.

Get a package of 200+ professional filters.
Both CameraBag Pro and Luminar are available via Setapp subscription.
If Photoshop and Lightroom are your only companions throughout the design journey — and you have no intention to switch — Adobe recommends to give it a test drive first. While the company hasn't ensured Photoshop and Lightroom compliance just yet, they won't be taking any responsibility for the programs misbehaving on Catalina. So it's your decision to make.