5 Simple ways to boost creative thinking
Creativity is not a skill that can be turned on and off — it's a state of being that has to be nurtured and looked after.
Creativity has peaks and troughs, and so it's important to take full advantage of the creative mindset when you can. Fortunately, there are ways that you can train yourself, and your mind, to boost creativity. And, of course, as with many things these days, there are apps that can help too.
All creative people strive to increase productivity and better harness inspiration to find ways to be creative for longer. Below are simple ways to do this, enabling you to overcome creative blocks, work through problems, and maximize your creative output.
Organize your workflow
The process of creativity can often be somewhat disorganized.
Thinking outside the box is a force that does not like to be bound. Albert Einstein, Mark Twain, Mark Zuckerberg — all well-known for being messy.
That doesn't make organization a bad thing, though.
In fact, by creating a set of personal rules and boundaries, you may find that it's easier to harness your productivity and creativity more effectively. Setting time limits and project-completion goals can be one way of enforcing a few motivational deadlines.
Another way is to take advantage of the best time-saving apps. For example, if you work in the field of design or photography, an app like Sip will help you keep track of all the color palettes you are using in various software programs.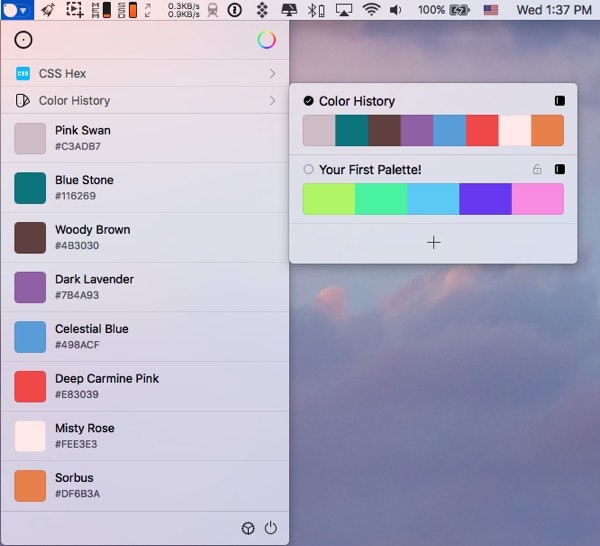 Sip is used by the world's biggest brands, including Twitter, MailChimp, Pinterest, Amazon, Google, Adobe, and Apple, to collect, organize and share colors. If you're an artist, web or graphic designer, there is simply no better tool.
Trial, error, and distraction
It's one of life's great clichés, but if at first you don't succeed then you really do need to try and try again.
Trial and error and perseverance can be the key to coming up with a truly brilliant idea. Novels never emerge fully formed and ready for publication in the first draft after all. Create and present several variations on the solution to the project that you're working on.
To use another cliché, it's worth seeking and using different tools to expand your toolkit. For example, one of the best, but lesser known, tools for illustrators is Tayasui Sketches.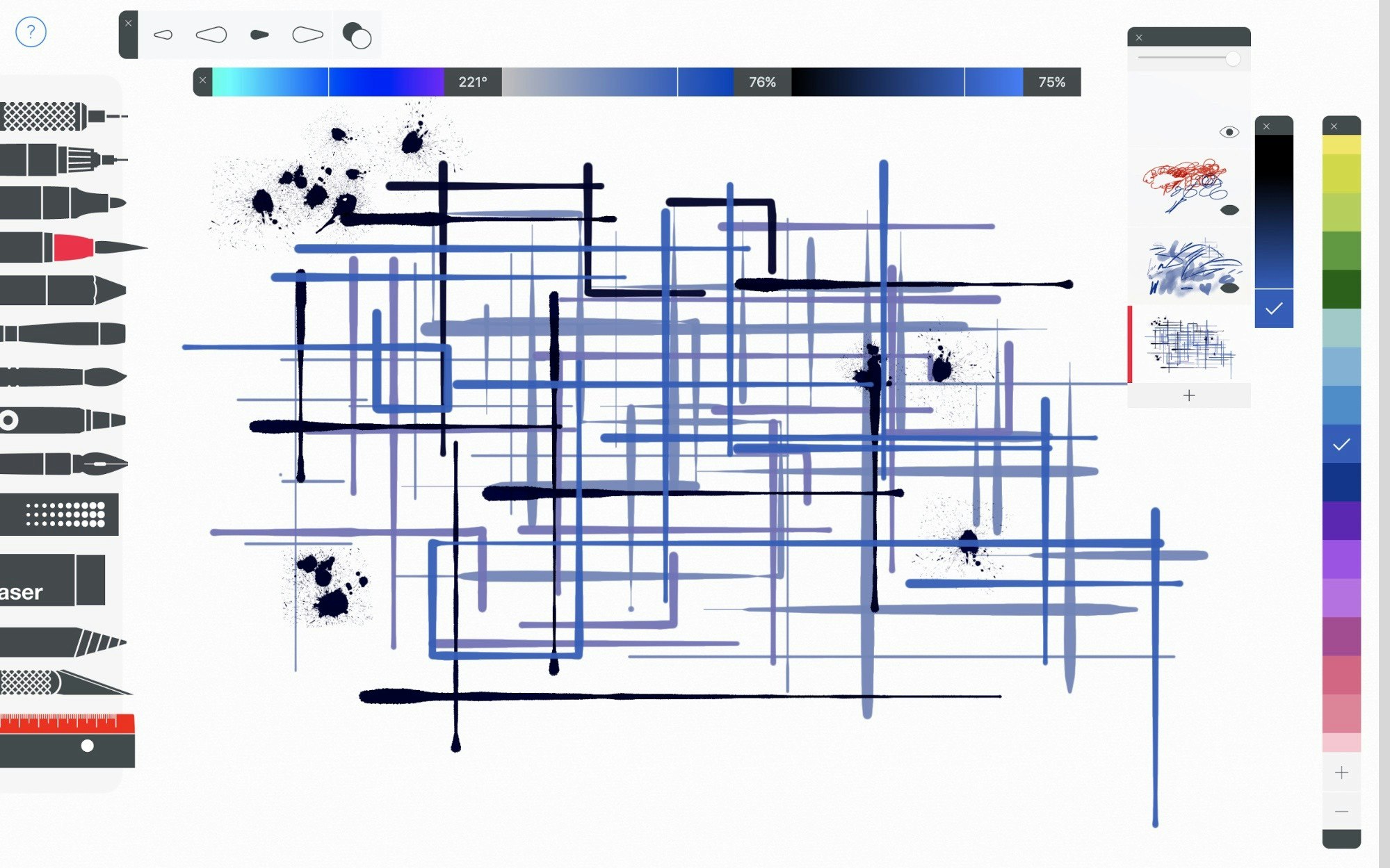 An easy-to-use sketching and illustrating program, Tayasui Sketches contains numerous options for brushwork and color styles so that you can quickly open it up and start doodling. As well as being great for artists and designers struck by inspiration, the app can be used by any creative looking to zone out and draw freely in search of ideas.
Tune out the world and relax
When it isn't possible to get outdoors for a walk, there are other ways to push back your mind's clutter to help creative ideas to come forward in times of a pressing deadline.
An ambient sound equalizer, Noizio is a great tool for leaving behind the stresses of the world and getting on with work. With various sound settings, Noizio can play static white noise or constant, calming sounds from a variety of scenarios including crashing sea, roaring fire, or peaceful sounds from nature. Finally beat the incessant ringing of phones and the beeping of the printer!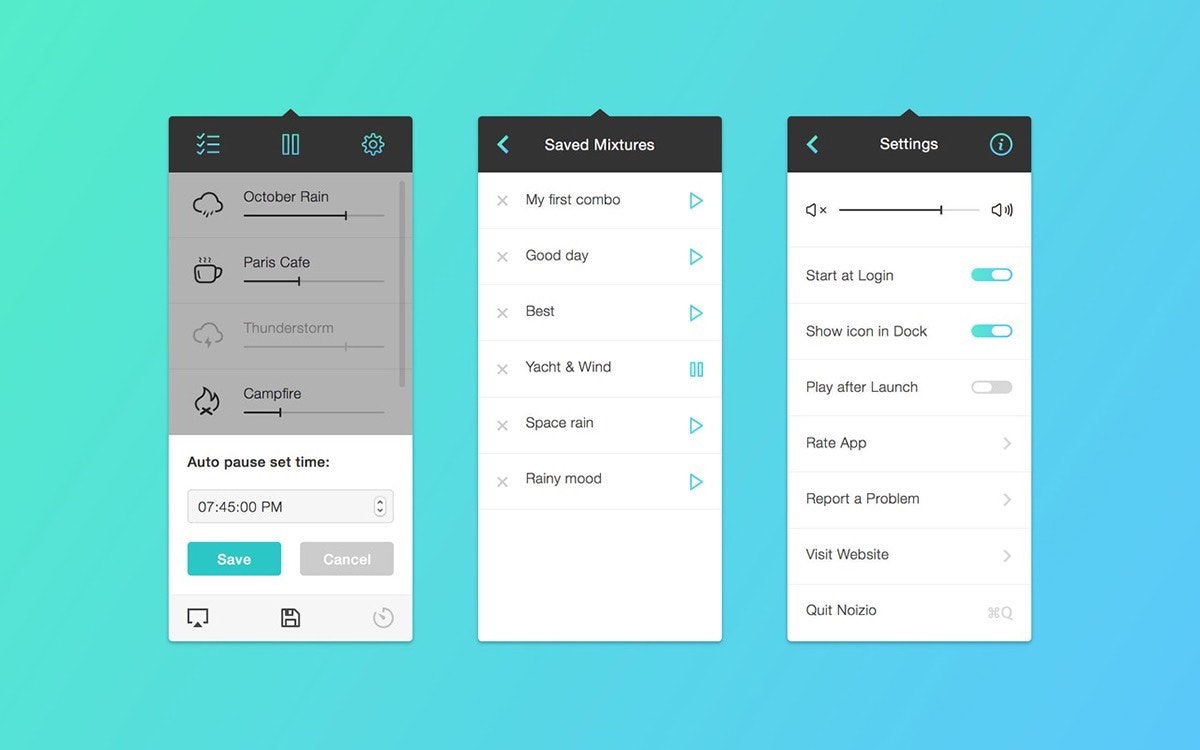 Get outside
We've already discussed the benefits of exercise and going for walks, but it bears repeating that getting away from your desk and heading outside, even for 10 minutes, can be hugely beneficial to the creative mind.
Allowing your brain to take in and process different sounds, smells, and sights can have a cleansing and clarifying effect — washing away the stress of sitting at a desk trying to force the creative idea.
Taking photos of the things that you see (whether you set a goal of going out to find them or just stumble upon them) can be a great way of stopping and taking time to shift your focus away from work.
Share and discuss a photo you've taken with friends to avoid a creative block. With an app like Luminar Neo, you can edit your photos to perfection, regardless of whether you snap away with your phone or a DSLR camera.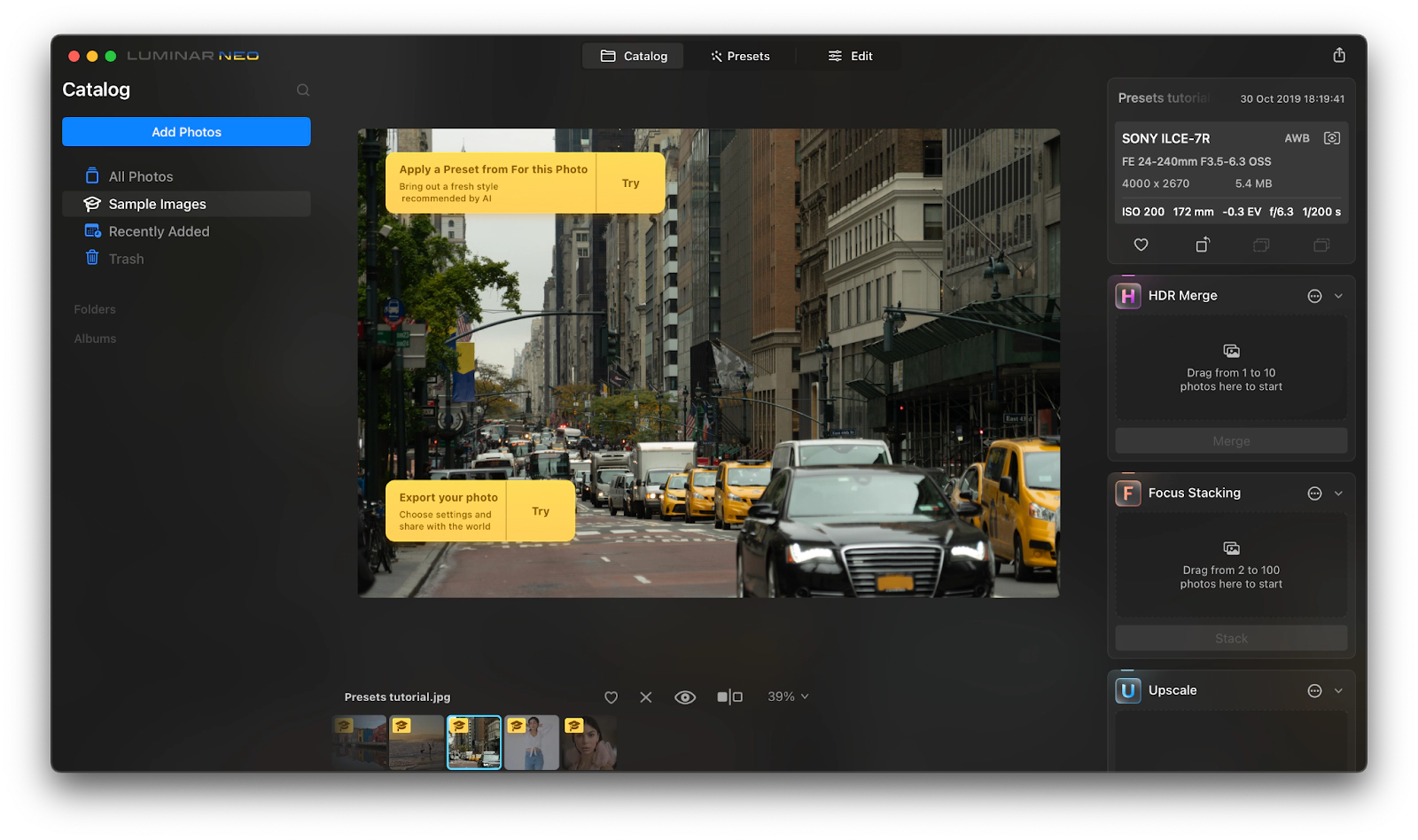 We learn to be creative by experimenting, exploring, questioning assumptions, using imagination.
So there it is: exercise, keep organized, try a lot, tune out of the noise, and get some fresh air. All or any of these will help you get back on the track of maximum creativity. Because creativity is about being open to chances and synthesizing ideas.
Extra tip: Boost creativity with AI-generated sound
What better way to boost creativity than a new audio environment? We love to use GetSound app to set the mood for our work or play with its AI-generated soundscapes.
The ambient, one-of-a-kind soundscapes are created by the app based on the location you pick, current weather, and time of day. Grab the app on Setapp and enjoy the soothing sounds that might set you onto a new creative adventure.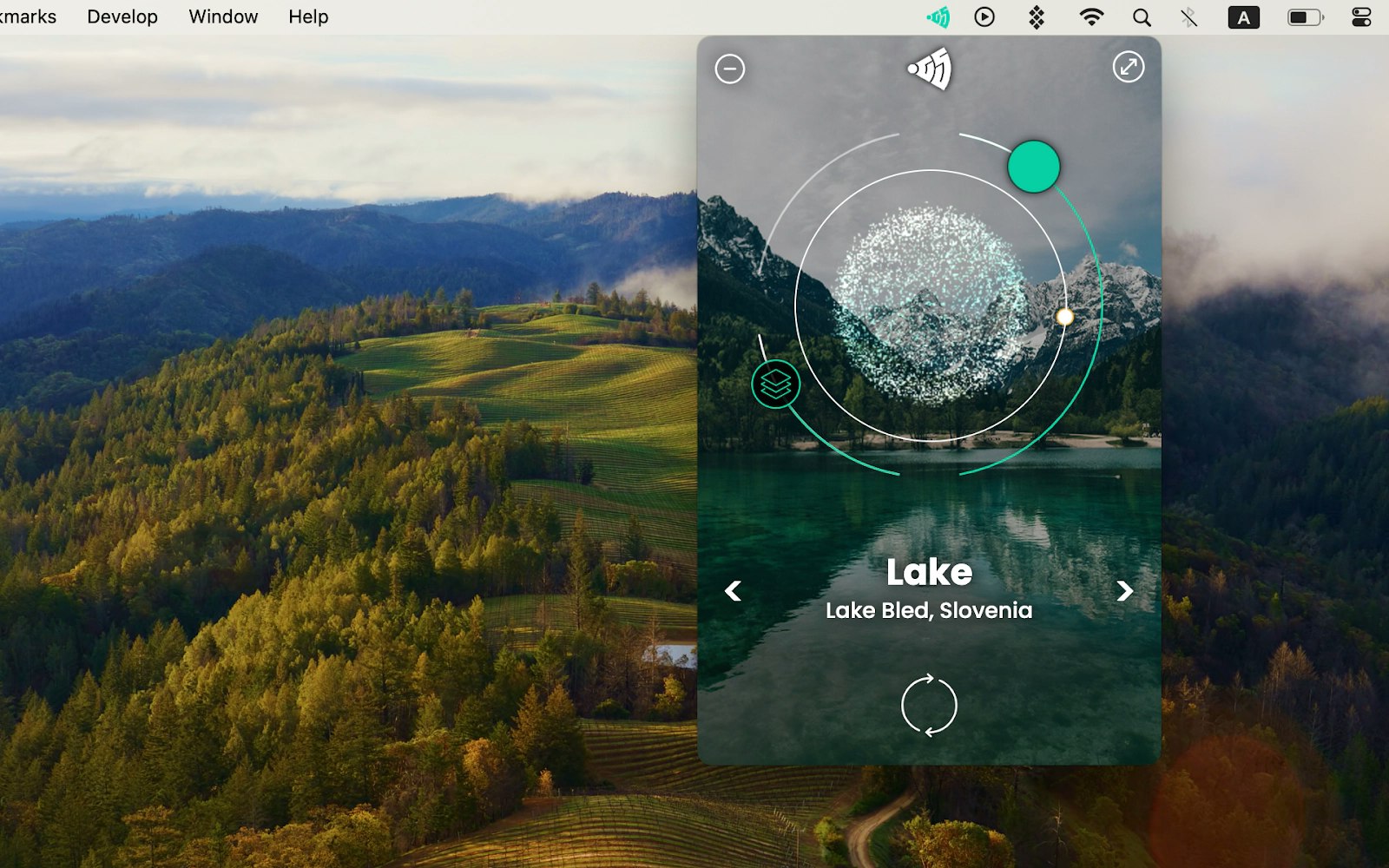 You can explore Sip, Tayasui Sketches, Noisio, Luminar Neo, and GetSound with a Setapp subscription. Try now for free with Setapp's 7-day trial!
Setapp is an app subscription service that features dozens of apps for daily tasks. Discover tools to customize and manage your Mac, resize or recover files, save device battery life, edit photos, work with code, design, write, collaborate, manage documents, up your digital security, and so much more.