How to Control+Alt+Delete on a Mac and Force Quit apps
If you've recently switched to Mac from Windows, you'll no doubt have wondered if there's a Ctrl-Alt-Del equivalent for Mac — an easy command that lets you bring up a task manager, view the statuses, and terminate (force quit) any active process currently running.
There are at least six ways to close programs on Mac via Force Quit. You can use Terminal, a keyboard shortcut, the Apple Menu, the Quit All app, Dock, or Activity Monitor, all of which will represent ctrl alt del equivalent for Mac. In this article, we take a look at all the known ways of using the Mac version of Control Alt Delete.
Using Command+Q
Another app quitting shortcut you might want to remember is Command+Q. It lets you instantly quit your current app. Note that this command is used for normal quit, not force quit, which means it probably won't be much help for you if your app is frozen.
Once you learn how to quit an app on Mac, here are two quick ways to reopen it:
Click on the app icon if it's in the Dock.
Click on the magnifying glass in the top right corner, type the name of the app, and click on it once it appears.
What do you do when application won't Force Quit?
Sometimes it's not just one app that's unresponsive. What to do when your Mac freezes? How do you start Task Manager on a Mac?
To fix browser freezing — let's say, if you can't quit Safari — it would be enough to go into Activity Monitor and kill Safari processes. But if the whole system is not responding and force quit doesn't work on Mac, you'll have to give it a fresh start.
Unlike Windows, macOS doesn't use the typical Ctrl-Alt-Delete shortcut to choose frozen programs to Force Quit. If you have a frozen Mac that won't do anything and you can't use any of the methods above to force quit (tip: you can force quit the Finder if it's misbehaving — it's just an app), you need to force it to restart.
Simple steps to fix force quit not working on Mac:
Hold down Command and Control and press the power button to restart it. If you have a MacBook Pro with a Touch Bar, that won't work. You'll need to force it to shutdown and then start it normally. You do that by holding down the power button for five seconds. Your Mac will then forcibly shut down.
You can restart your Mac again by waiting a few seconds and pressing the power button.
This is not the most time-efficient option, but it's definitely helpful to know how to do it since you can't perform "Ctrl-Alt-Delete" on Mac.
A better solution would be to make sure you don't have to deal with Mac freezing in the first place. CleanMyMac X to the rescue!
CleanMyMac X is a fantastic Mac optimization tool that lets you delete clutter from your drive, run necessary maintenance tasks, and get rid of malware threats. All of that in one scan:
Open CleanMyMac X and choose Smart Scan
Click Scan and wait a few minutes
Run the recommended optimization processes.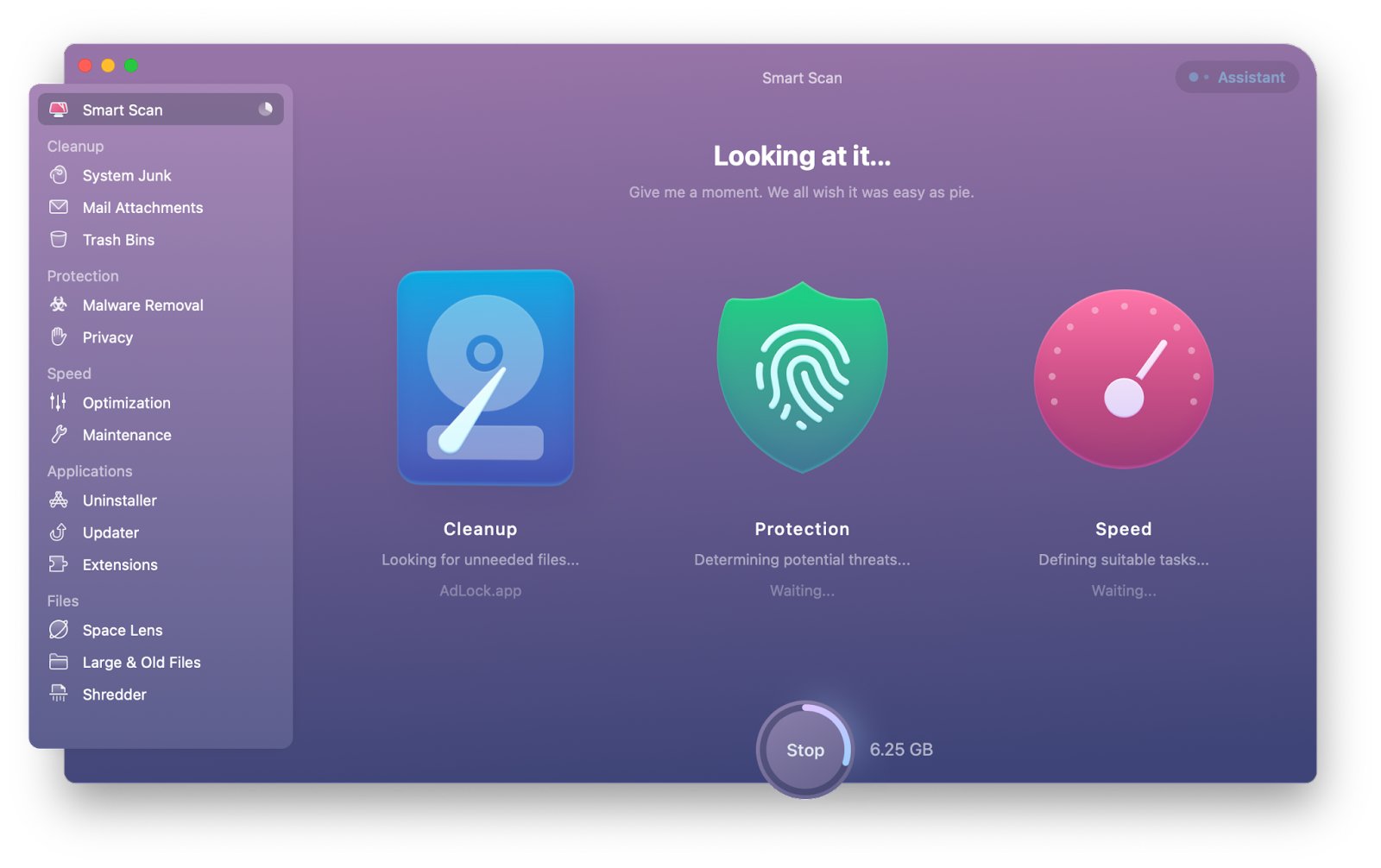 Running Smart Scan once per week will be enough for keeping your Mac in top shape.
All the tools in one place
There is no direct equivalent of pressing Ctrl+Alt+Delete on a Mac but by using a combination of the Force Quit function and Activity Monitor tool you can end task on Mac.
To have perfect control over Force Quit — quit all apps at once or one by one, save the changes in apps before quitting them, and so on — you need Setapp. It's a productivity suite that has Quit All, iStat Menus, CleanMyMac X and other advanced apps that help you terminate active processes, as well as optimize your Mac's performance. The whole suit is free to try for 7 days, then $9.99/month.
Get 240+ Mac apps for any job
Sign up to Setapp and try them for free.