How to extract pages from PDF on a Mac
Did you ever download a PDF and realize that there were only a handful of pages you cared about? Is the file size of your PDF too big to send over email or store on a flash drive? Here's some good news: you can easily extract one or multiple pages from a PDF and combine them. In this guide, I'll show you how to extract pages from PDF and save them as a new file.
Extract pages from a PDF on Mac
There are a lot of ways to extract and save specific pages of PDF. Which one you choose will depend on what kind of software you're using. Now, I'll show you my favorite methods so you can decide what works best for you. Let's dive right in.
Extract PDF pages with ease
First of all, I want to show you the easiest PDF editor I've ever found – Nitro PDF Pro. With its help, you can take one or more pages out of a PDF document and quickly add them to a new document.
Here's how to extract pages from PDF using Nitro PDF Pro:
Open the app – you can get in on Setapp
Choose the pages you want to extract. If you need multiple pages, press and hold the Command key and click on each page you want to extract
Then go to File > New > From Selection
Save your new PDF.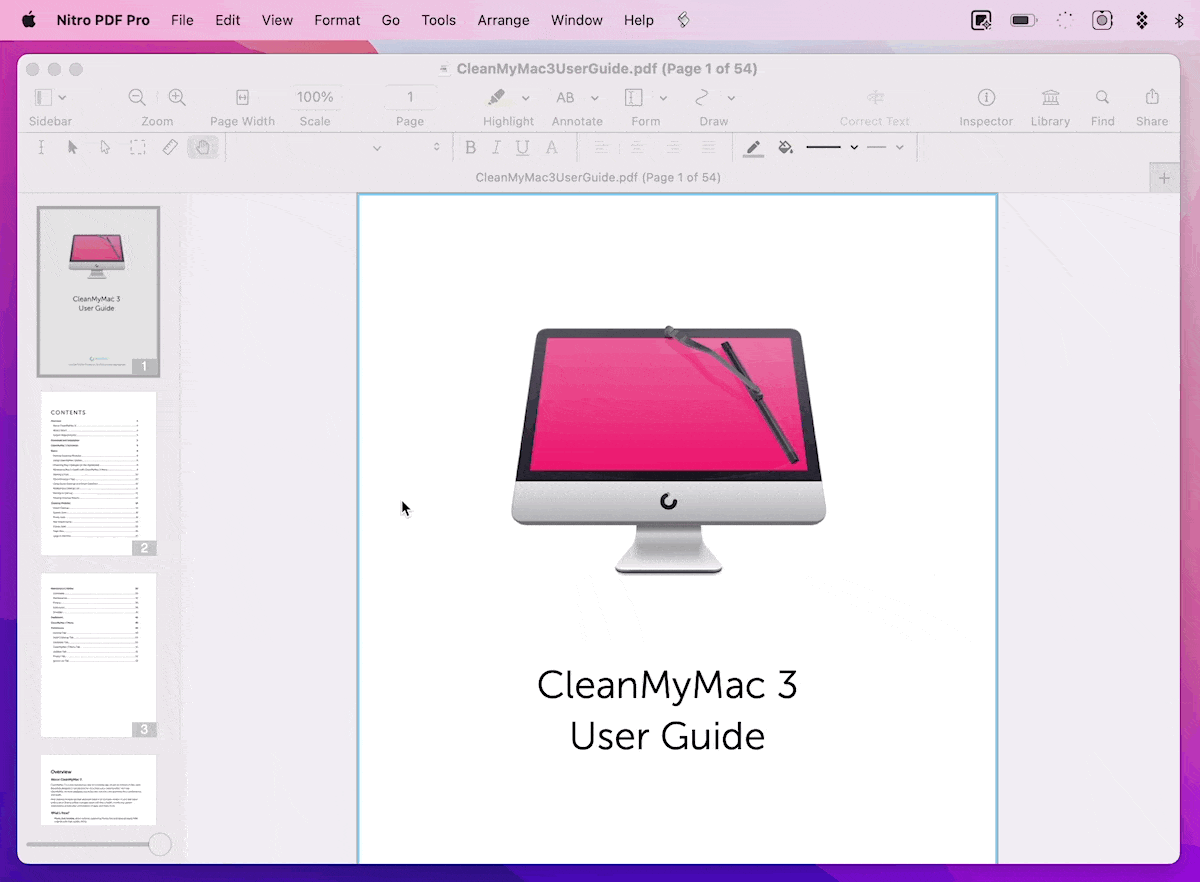 This is how I extract to the new PDF quickly and easily.
If you need to find anything in hundreds of PDFs, try PDF search. This powerful tool goes beyond simple content matching to perform a comprehensive relevancy search across all of your files. PDF Search doesn't simply look for words that match your query; it also looks for phrases that contain your keywords, and it tests for numerous keyword combinations.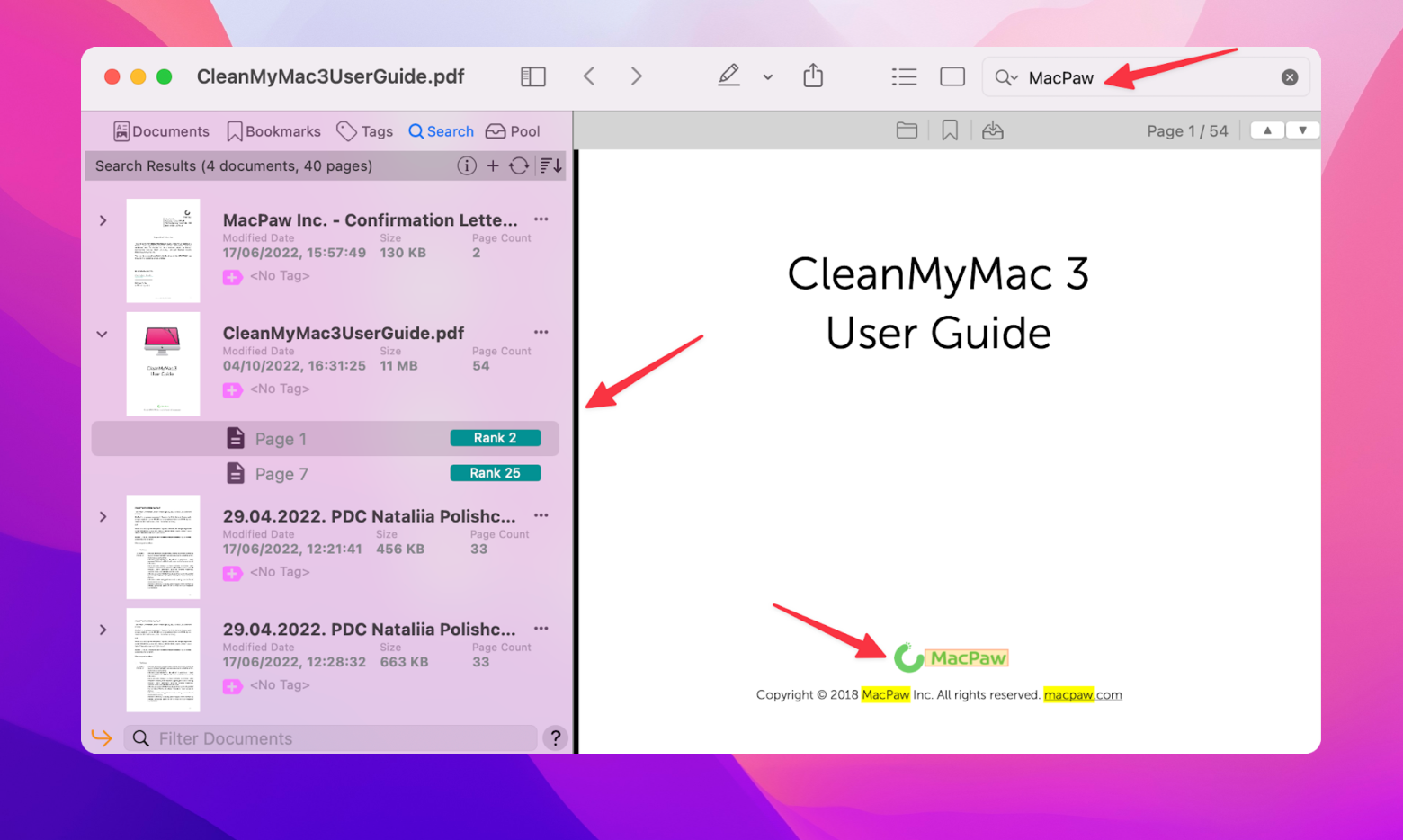 The best thing: you can search PDFs in bulk.
Extract from PDF using Preview
You can also extract and save certain pages of PDFs in macOS Preview. It's a little bit more complicated compared to the previous method, but I'll still show you how you do that:
Launch Preview and open your PDF. Preview is the default PDF reader for macOS. To open a PDF in the app, just double-click it. You can also right-click the PDF, choose Open with, and then choose Preview
In the menu bar at the top of the screen, click the View menu and choose Thumbnails
Choose which pages of your PDF you will extract. Hold down the Command key as you click each page. These pages will be highlighted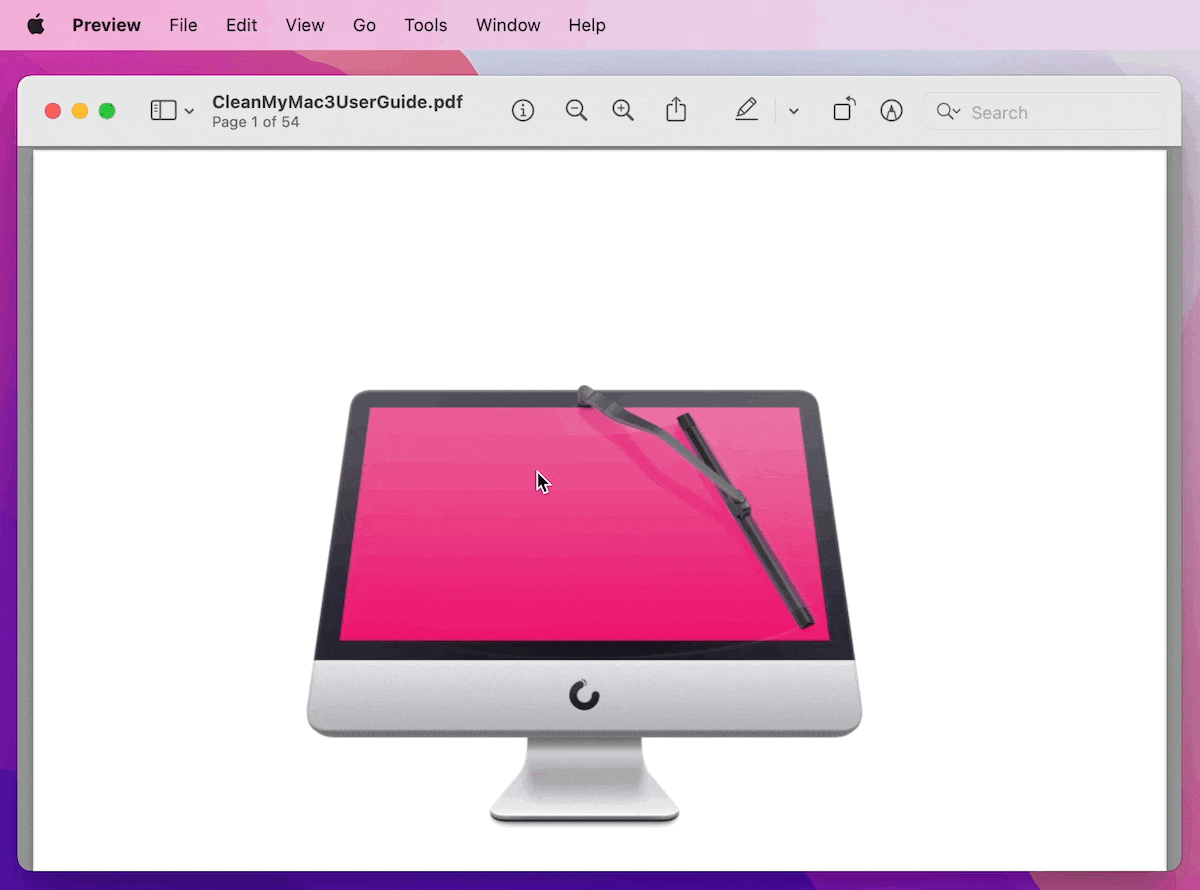 Then go to the File menu and choose Print. You'll find the File menu in the top-left corner of the screen. Then, in the print dialog, you need to choose a page range you want to print. Note that you don't need to print anything
Choose Selected Pages in the Sidebar. It's in the part called Pages. This will make sure that the pages you chose are added to the new file
Choose Save as PDF from the drop-down menu in the bottom left corner. It's the one that says 'PDF' by default
Type in the name of the file and click Save. Find the place where you want to save the file, give it a name, and click Save. All done!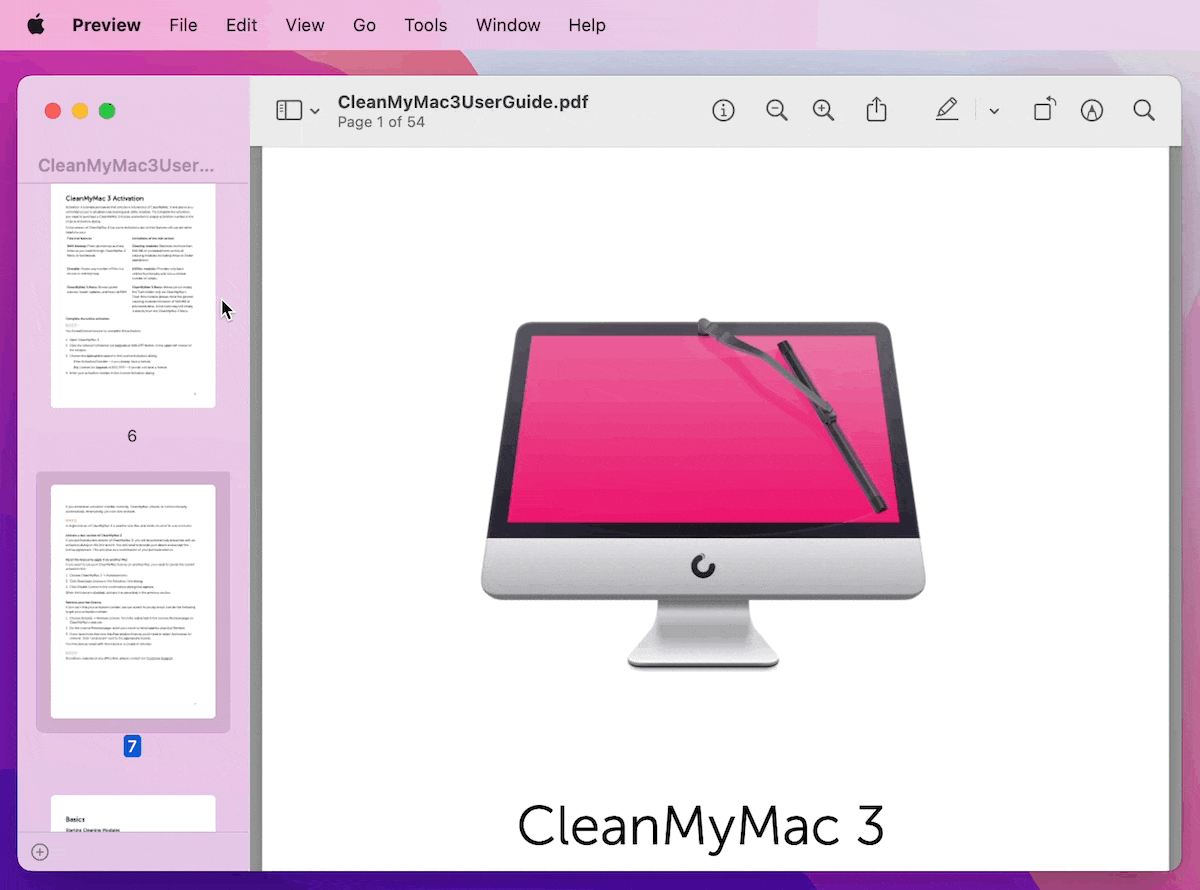 In case you don't like the Preview method, keep reading. I'll share a few more ways to save part of PDF.
Extract pages from PDF for free
In case you don't want to install any third-party apps, I'll show you how to save part of PDF with a web browser. Firstly, locate the file you want to open, right-click on it, and choose Open with. Click on the browser. I prefer Google Chrome because it has an option to select pages you want to save (e.g., 3, 7, 12, 48, etc.). The only options Safari gives are printing (saving) all pages or just a range (e.g., 1-8). Now, follow these steps to save part of PDF once you've opened it:
Choose the page(s) from your PDF file that you wish to extract
Press the Command + P key combination. This should open the Printer window
Under Pages, choose Customised and type in the numbers of the pages you want to save (e.g., 1-2, 8-10, 13-20)
Make sure you see Save as PDF next to Destination and click Save.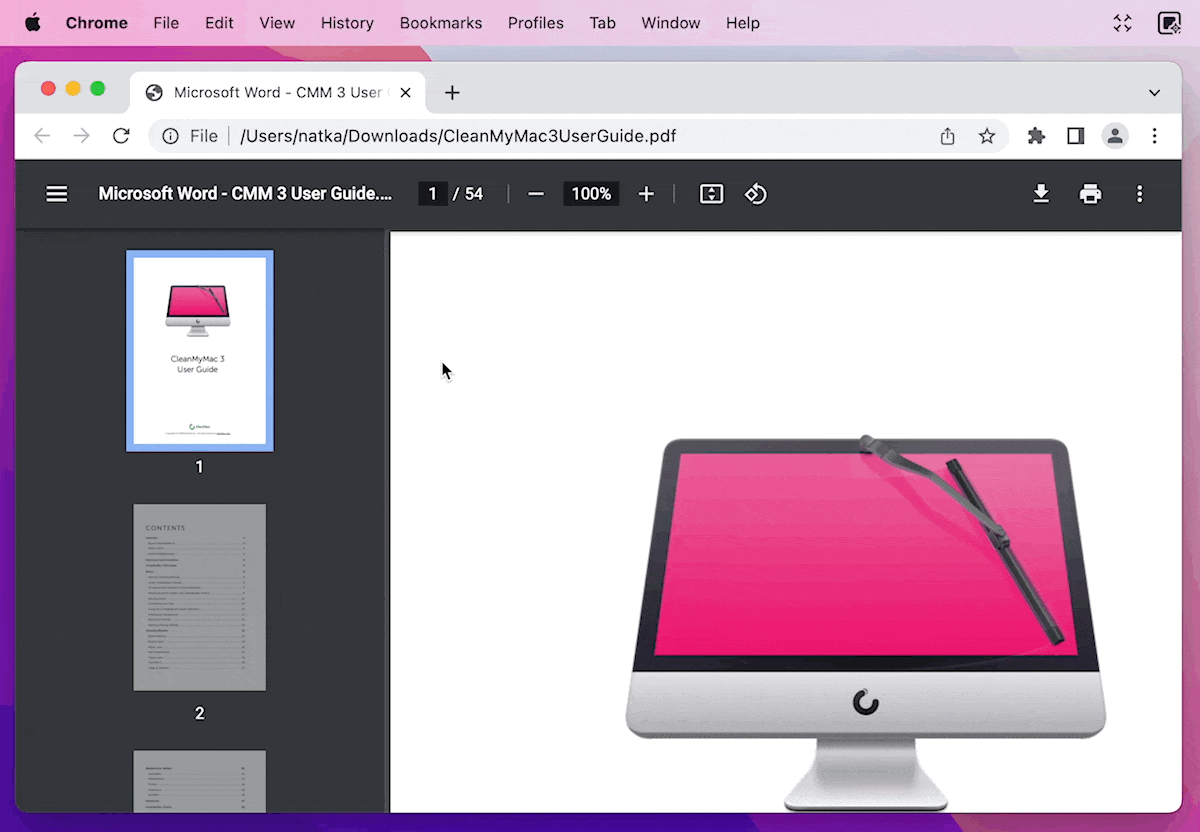 PDF page extraction with Automator
Instead of extracting PDF pages with Preview or extra software, you can use Automator, a tool that comes pre-installed with your Mac.
Here's how to extract pages from PDF with Automator:
Open Automator (In Finder, click Go > Applications > Automator)
Choose Application when a window appears
Then choose PDF > Extract Odd & Even Pages
Drag it to build your workflow
When you save the automation, the app will be on your desktop or wherever you saved it
Then, drag the PDF file to the app icon, and you're done!
Tip: Use PDF Squeezer if you have a lot of PDF files and want to easily free up disk space by making the files smaller. It could also be useful if you want to send a big PDF file by email to help you meet the size limit for uploads.
PDF Squeezer does a lot more than just reduce the size of the images in your file. You can get rid of a lot of data that you probably don't need if you want to. For example, the app lets you change the image resolution, reduce the color complexity of images, delete redundant resources such as duplicate pictures, and more.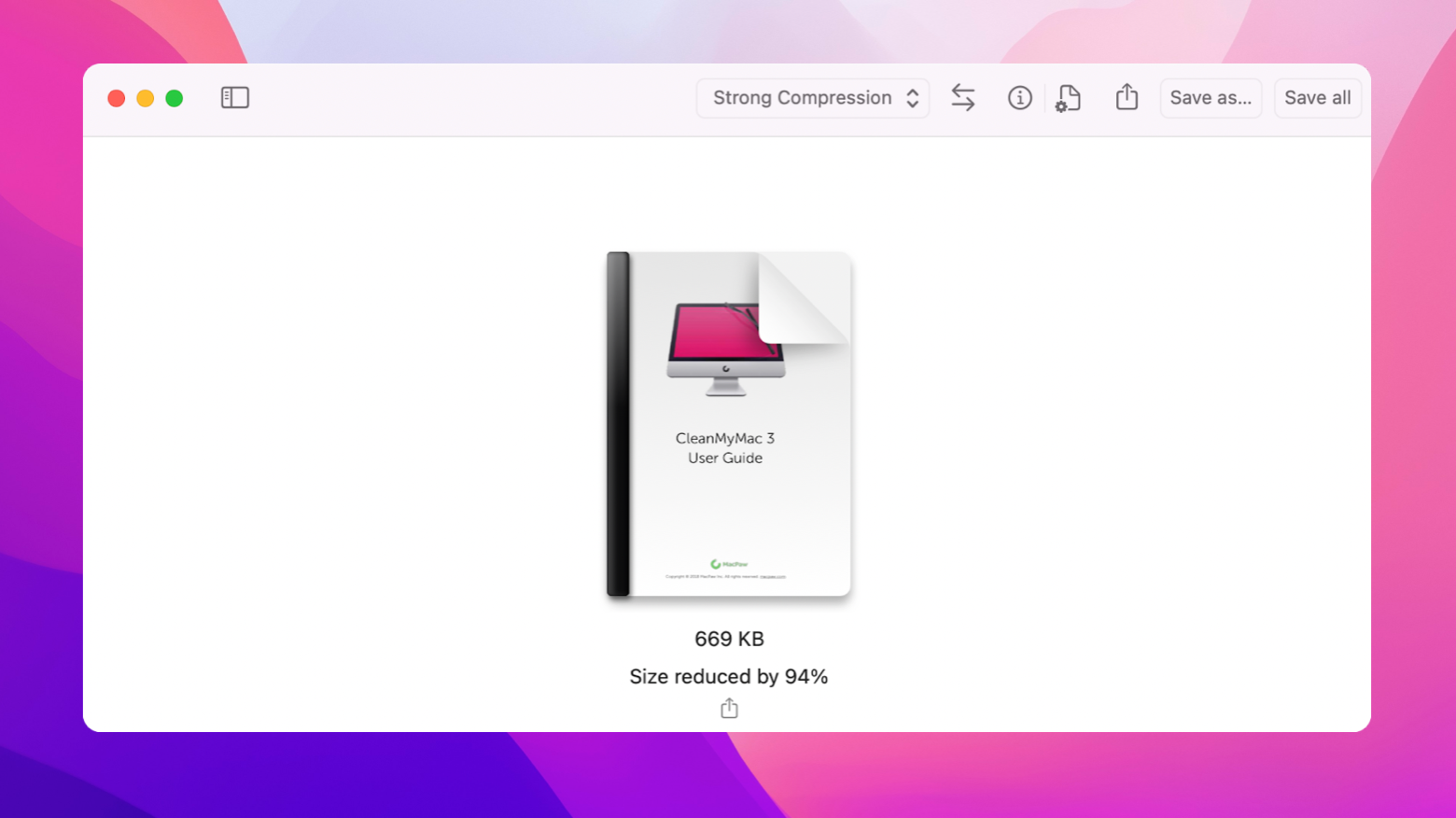 How to separate PDF pages in Adobe Acrobat
Now, let's look at the last method to extract pages from PDF – Adobe Acrobat. Here's how you extract multiple pages:
Open your PDF file in Adobe Acrobat
Go to View > Show/Hide > Navigation Panes > Page Thumbnails. Alternatively, you can click on the interface left edge to reveal icons, with the top icon revealing Page Thumbnails
Then use the Shift key to select a continuous range of pages; use the Command key to select a discontinuous range of pages. Then simply drag the selection to the desktop to create a new PDF from the extracted pages.
I'm not a fan of this method because standard Adobe Acrobat is only available for Windows, but you may try Adobe Acrobat Pro for free for 7 days on a Mac. Monthly subscriptions to Adobe Acrobat Pro start at $29.99, though.
Finally, I'd like to mention a common problem you might face when extracting pages from a PDF.
PDF security page extraction not allowed
Many sensitive or private details could be stored in a PDF. Therefore, PDF files typically have some sort of protection in place. Because of this restriction, many people face "PDF page extraction not allowed."
How enable page extraction in PDF
Ideally, you must get in touch with the author of the document for more information. But there are also some apps that can remove the restriction.
Alternatively, you can use a simple snipping tool on a Mac to take a picture of the page. Simply press and hold Shift + Command + 4 and select the area you want to capture. When you see a thumbnail in the corner of your screen, know that clicking on the thumbnail will let you edit the screenshot. You can also wait until the screenshot is saved to your desktop.
If you need to recognize and copy the text on the screenshot, use TextSniper. It can quickly recognize the text inside the screenshot and automatically copy it to your Mac's clipboard.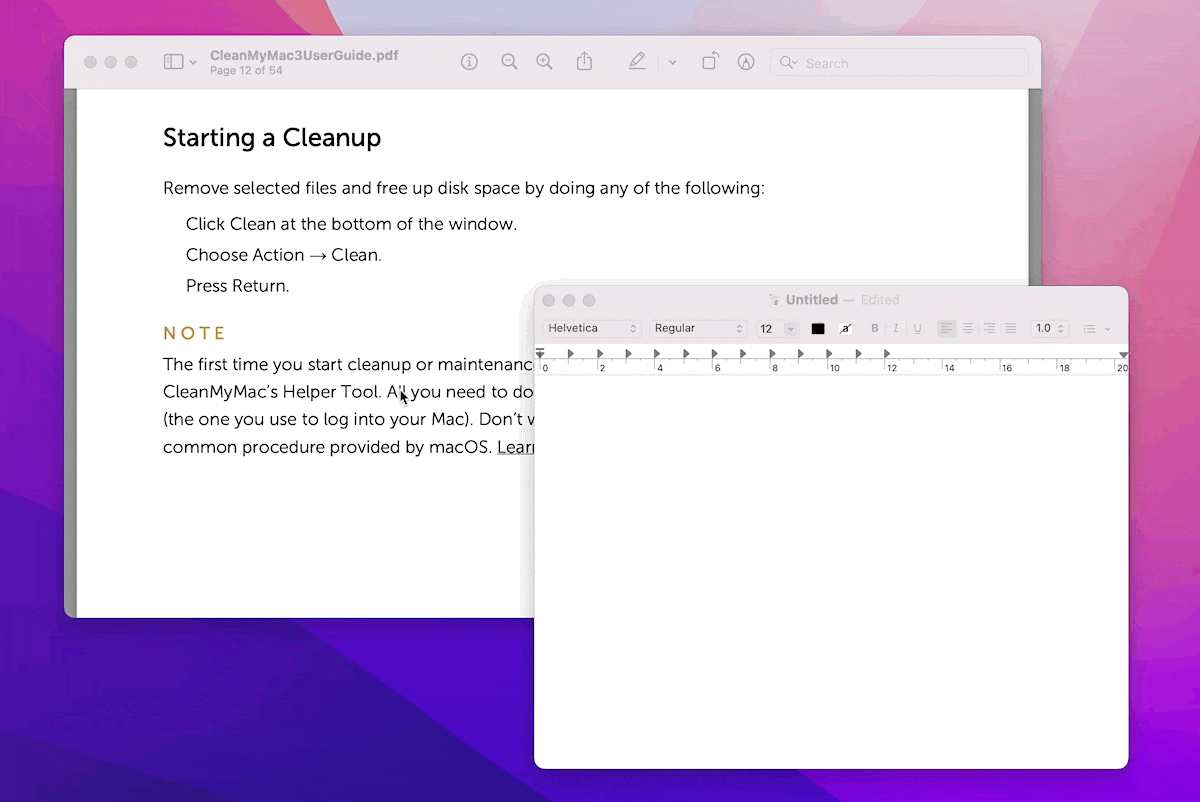 The best tools to extract pages from PDFs
If you work with PDF files, it's likely that you often need to extract pages from PDFs. Fortunately, there is a plethora of apps available to help with this endeavor. The most common ones are Preview or even Google Chrome. However, the easiest and fastest way to extract pages from PDFs and save them as a new file is with the help of Nitro PDF Pro. The app can be installed from Setapp, a platform with hundreds of great apps for your Mac and iPhone.
Other tools I've mentioned in this guide – Get Backup Pro, TextSniper, PDF Search, and PDF Squeezer are also available on Setapp. The best thing: you can try them all for 7 days free.
So, that's how you extract pages from a PDF. I hope you've found a solution that works for you. If you want to split a PDF instead of extracting pages, check out "How to split PDF on Mac."