The disk you inserted was not readable by this computer: how to fix it
When you have important files on the external drive you're trying to connect, but your Mac shows an error saying "the disk was not readable" — don't panic. We assure you it's possible to recover data from that drive even in the worst-case scenarios. Even more, you can fix the issue with the drive and continue using it.
In this article, we'll explain how to fix corrupted hard drive, how to make a drive with an incompatible file system readable, and other methods to avoid the error on your Mac.
What's the "disk not readable" error?
When you connect an external hard drive, a USB, or a SD drive to your Mac, the following error might pop up on the screen: "the disk you inserted was not readable by this computer." It usually occurs on macOS High Sierra, Mojave, and Catalina. On macOS Big Sur, the error will read slightly differently: "the disk you attached was not readable by this computer" — but it's essentially the same thing.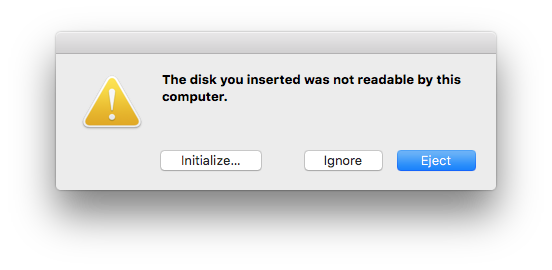 Reasons for Mac not reading external hard drive
There's no easy way to understand why the error occurs — unless you've had it with the same disk before. We outline a few probable reasons we see most often. However, every case is unique and we encourage you to go through all the troubleshooting steps instead of assuming you know what has caused the error. This will help you avoid data loss.
Please note that sometimes the USB not readable Mac error will appear if you connect a new drive. Just click Initialize and you'll be able to access it.
Here are the top five reasons why external drive won't open on Mac:
Disk failure. One of the most common reasons is disk failure, and it's also the most unfortunate one because it can happen quite unexpectedly and is impossible to predict.
Tip: Tools like Disk Drill — a data recovery app for Mac — will help you save the data stored on the failing disk. So even if you've never experienced issues with external drives, Disk Drill is an essential install for your Mac.
Hardware problem. Some hardware components of your Mac might cause the "external hard drive not readable" Mac issue. In this case, resetting SMC might help.

Malware. Macs are mistakenly believed to be virus-proof. That's a myth. In fact, there has been an overwhelming number of macOS-specific viruses emerging over the past few years. If your Mac is infected with some kind of malware, it might freeze, slow down, or stop reading external drives. To make sure it's not the case, scan your Mac for viruses with CleanMyMac X — it will also help you delete malicious files if there are any.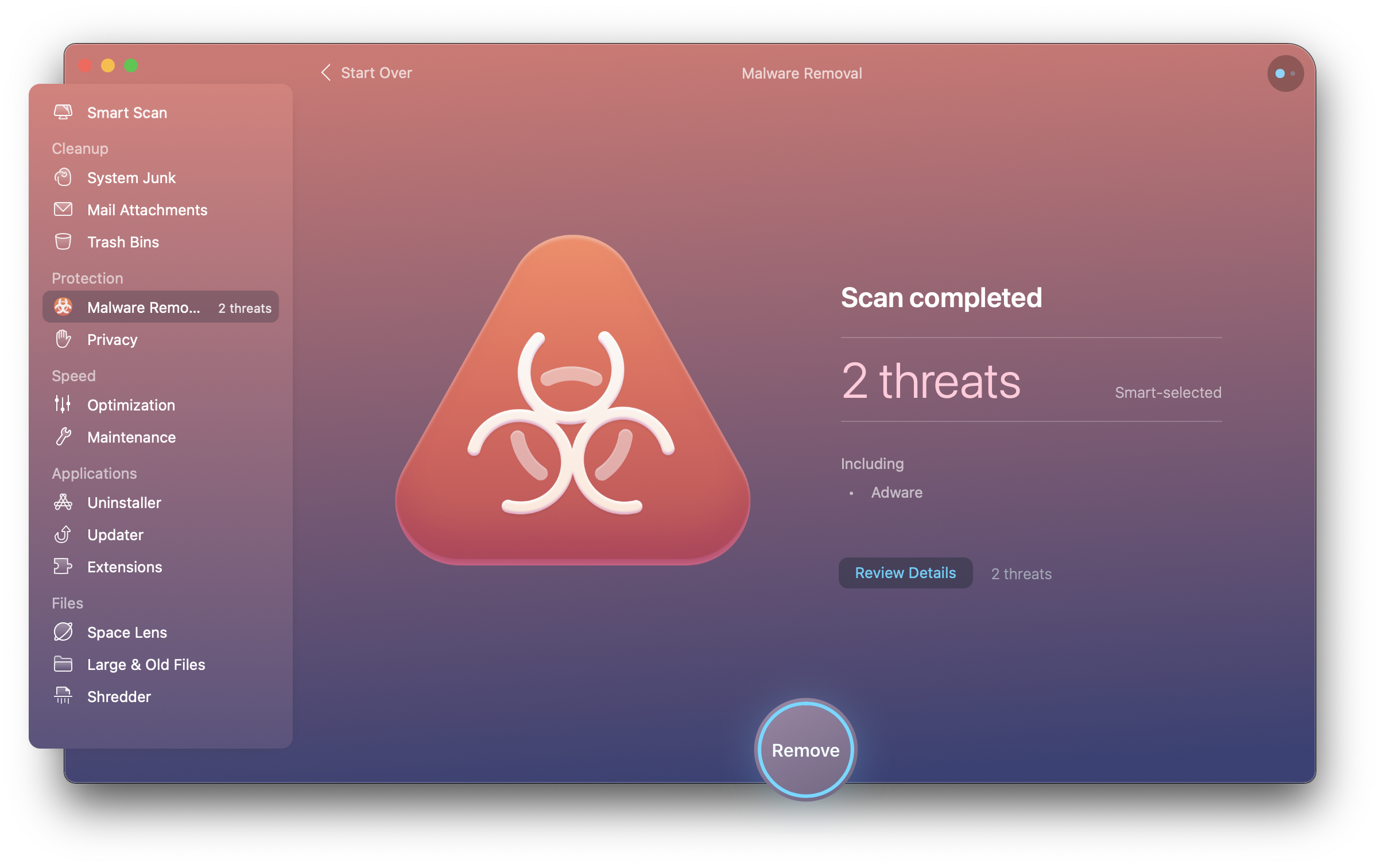 File system issue. If the file system of the drive is incompatible with macOS, your Mac won't be able to read the drive. You can use the tools like iBoysoft NTFS for Mac — it basically adds NTFS drive write/read support to your Mac, which is not available by default.
Shutdown problems. Another reason could be that you didn't shut down your Mac properly. It's recommended that you shut down the Mac through its main menu and don't use the power button.
How to fix it when your Mac won't read a disk
Before we start with the instructions on how to fix the issue with an unreadable drive, we'll use a second of your attention to emphasize that regular backups and a good data recovery tool will keep your files safe, no matter if you store them on your internal drive or an external USB. With Setapp, you can have access to the best data protection tools for one monthly fee.
Step 1. Do basic checks and troubleshooting
The error that says your disk is not readable comes with three options: Initialize, Eject, and Ignore. Before you press any of these, it helps doing the basic troubleshooting. If you manage to fix the problem through simple troubleshooting, you won't have to repair or format your disk, which might cause data loss.
Check if the drive is the issue
The first thing to do is to understand if the drive you're trying to connect is the problem. Try disconnecting the drive that's not readable and connect any other external drive, USB, or SD. If it works, start investigating the problem with the first drive. If it doesn't work, look into hardware issues or other problems related to your Mac.
Alternatively, you can try connecting the drive to another Mac and see if it works.
Make sure the disk is not encrypted
If the disk is the problem, check for disk encryption. Encryption means that the data on the drive is protected. If the disk is encrypted, you won't be able to access it without decrypting it first.
Check the file system
The most common reason why Mac doesn't read your drive is because the drive is formatted as NTFS. Because macOS doesn't have native read/write support, you'll need to convert NTFS to another compatible format. An even easier way is to install iBoysoft NTFS for Mac, a handy app that makes NTFS drives readable on Mac.
Step 2. Repair the drive
If you're sure that something's wrong with the disk and basic troubleshooting doesn't help, the next step is to try repairing the disk.
Mac has a native disk repair feature called First Aid. This is a completely safe process and you can run it anytime to try and fix any misbehavior that relates to your disk. Specifically when you see "the disk you inserted was not readable by this computer" issue, First Aid can help verify or repair permissions — the common reason why the disk is not readable.
Note: it's important that you run First Aid from the Recovery Mode.
Here's how repair an external drive on Mac:
Shut down your Mac
Restart your Mac while pressing and holding Command + R
Access Disk Utility from macOS Utilities at startup
Choose your disk in the left pane
Click First Aid > Run.
After the First Aid process is complete, you'll see the success message if the issue has been fixed. Restart your Mac and try reconnecting your external drive or USB. If First Aid didn't help, you need to recover the data stored on the unreadable drive.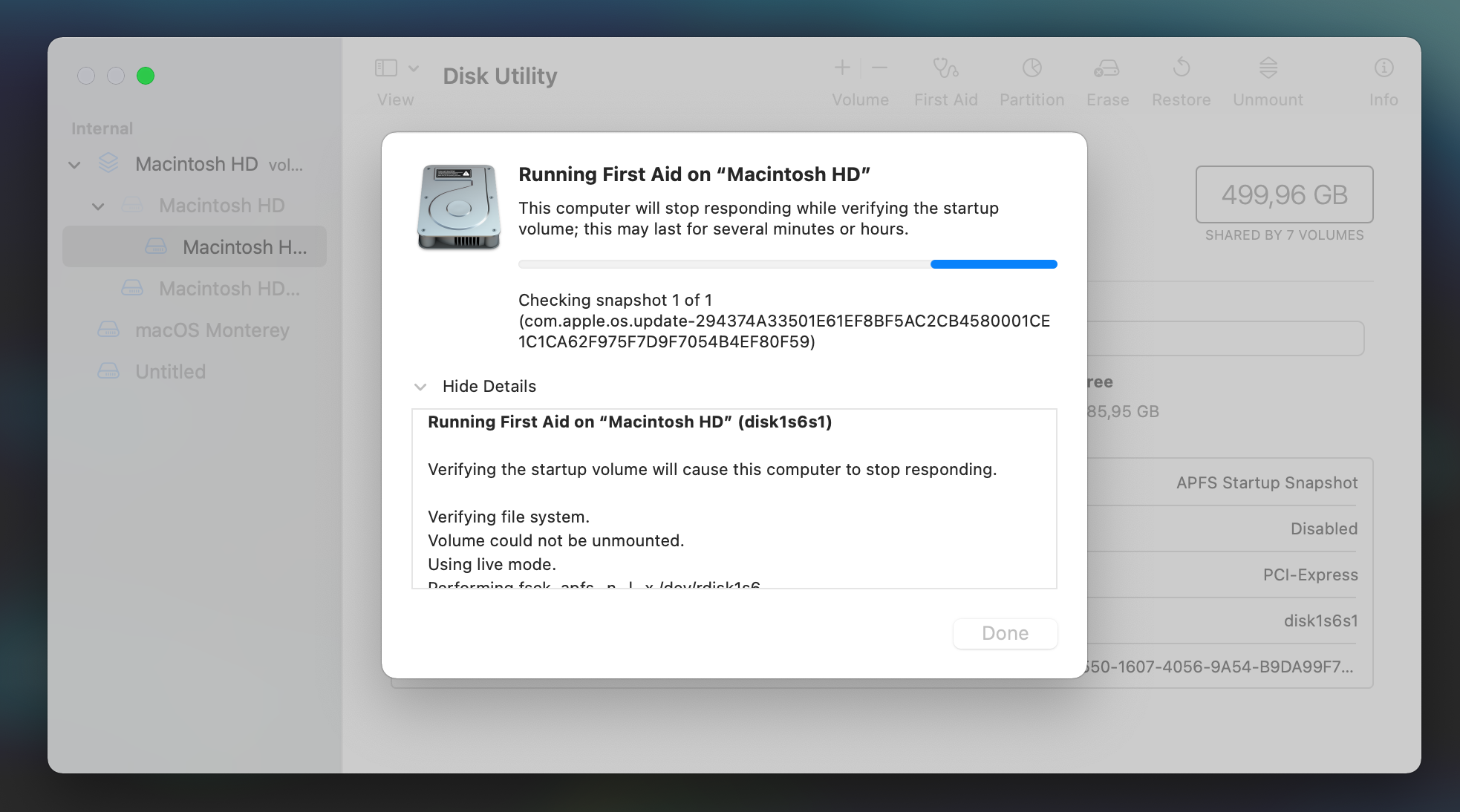 Disk Drill is a perfect tool to recover any data on Mac. Even if you think some files are gone forever, they are not until you've tried Disk Drill. Here's how to recover data from an unreadable drive:
Open Disk Drill from Setapp
Navigate to Data Recovery and choose your unreadable drive
Click "Search for lost data" on the right
Review the data Disk Drill has found
Click the Recover button.
Step 3. Format the drive
While Disk Drill will help you recover files stored on an unreadable drive, it won't help you access and use that drive in the future. To make it possible, you should format the drive. This process basically clears the drive and prepares it for the initial use.
Here's how to format an unreadable drive:
In the error message, click Initialize
Once Disk Utility opens, choose the drive in the left pane
Click Erase, choose the right file system, and confirm you want to format the drive.
Reconnect the drive — it should be readable now.
How to avoid the error in the future
Hopefully, you don't have to wipe your disk clean to fix the external hard drive not readable Mac issue. And even if it happens, you can take a few simple steps to avoid the problem in the future.
First, move to an advanced file system such as NTFS for better security — simply install iBoysoft NTFS to have NTFS read/write support. Apart from improved protection, NTFS is way more flexible with filenames and less likely to fail than systems like FAT32.
Second, always eject the drive properly. Read Apple's guide on how to do it safely.
Finally, make sure you have good backup and data recovery tools — they are all available with a Setapp membership. That's about it. Keep your disks safe!